Morning Glory Muffins are sweet, moist and ideal for busy mornings! Pair them with a mug of your favorite coffee for the perfect fall breakfast.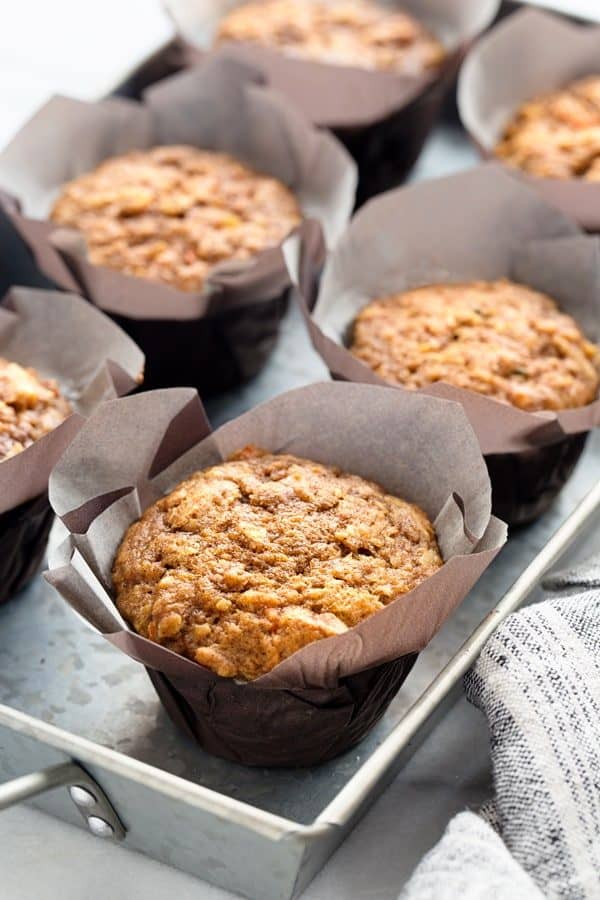 Are you a muffin kind of person? I totally am, but most of the time, I prefer muffin tops.
Yep, I'm the girl at Starbucks ordering one of their giant blueberry muffins and tossing the entire bottom of the muffin into the trash. It's wasteful, I know.
I've tried to pawn the muffin bottoms off on Elle by over-exaggerating their level of deliciousness, but girl knows what's up; she's not having it.