Craving: Spring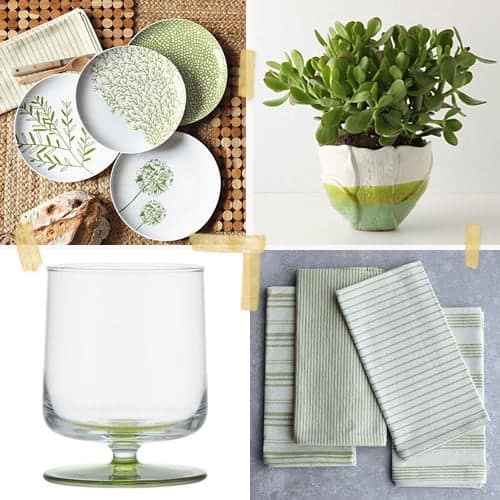 As of today, I am officially craving spring. I am over the snow, cold weather and my ridiculously dry hands. I am looking forward to tulips, flip flops, pedicures and homemade ice cream.
After combing the web, I decided that these items simply scream spring and I need them in my life to escape the winter blues.
Botanical Dessert Plates from West Elm
Unfolding Petals Herb Pot from Anthropologie
Leo Lime All-Purpose Glasses from Crate and Barrel
Yarn Dyed Organic Napkins from West Elm
Tell me, what are you craving about spring?
This post may contain affiliate links. We are a participant in the Amazon Services LLC Associates Program, an affiliate advertising program designed to provide a means for us to earn fees by linking to Amazon.com and affiliated sites.