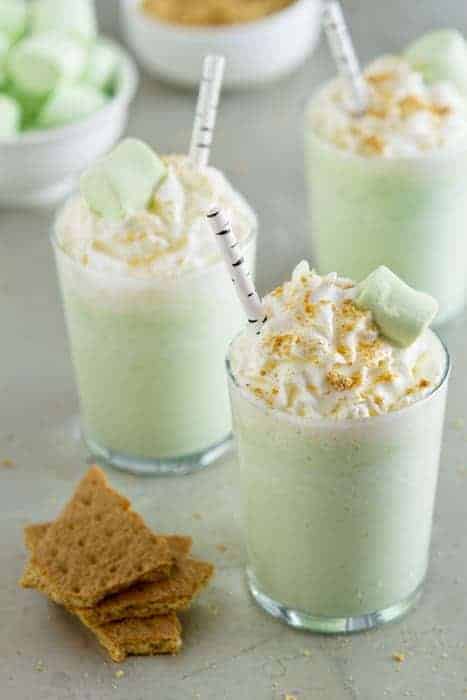 Key Lime Marshmallow Milkshakes are loaded with vanilla ice cream, key lime juice and Campfire® Key Lime Mallow Bursts.
We were graced with amazing weather this past weekend. Temperatures in the mid 70s, sunshine, and a constant breeze that got us in the mood to get outside. We even thought about hitting up the local ice cream shop that just opened for the season.
Eric is a milkshake lover. Sidebar – am I only one that begins to sing, "my milkshake brings all the boys…" every single time the word milkshake is uttered? Please tell me I'm not. Anyway, he loves milkshakes, specifically Cookies and Cream milkshakes. He's obsessed, and has been known to drive over 20 minutes just to pick one up from Dairy Queen. And while we were in Florida last summer, we had to make our way to the Ben and Jerry's in St. Armand's Circle every single night. He claims they have "the best milkshakes on the planet", and I'm pretty sure it makes the top 5 in his Reasons We Should Move to Florida list.
Continue Reading Key Lime Milkshakes
{ 10 comments }