Pumpkin bread pudding is a great fall dessert. Leftover bread combines with a pumpkin custard for a luscious way to end a meal!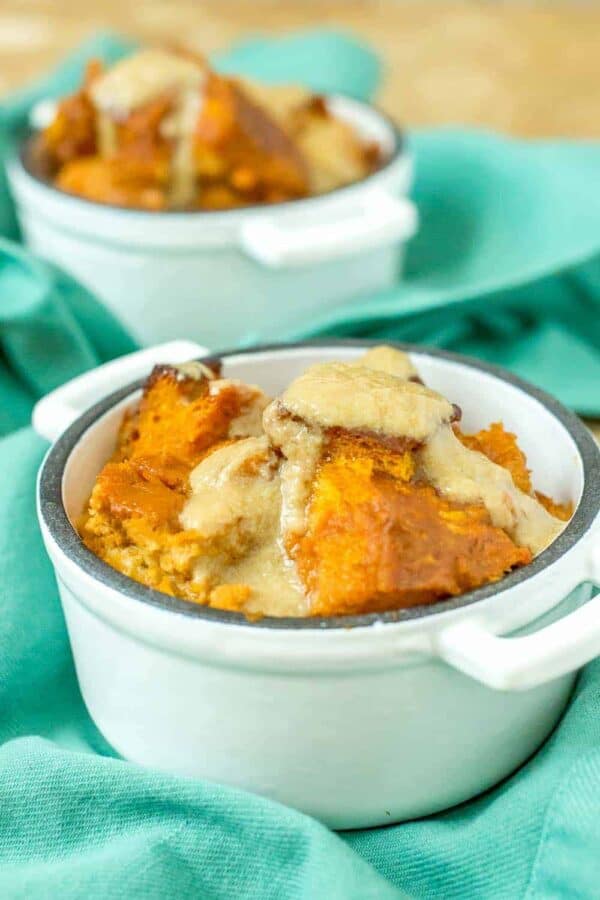 This is a guest post from my friend Megan, from the blog Stetted. Be sure to check out her blog for more mouthwatering and inspiring recipes.
I'm excited to be sharing another pumpkin recipe with you! If you saw my pumpkin charlotte recipe you already know I'm a huge fan of pumpkin, and have been since before those PSLs came around.
I always keep some pumpkin on hand in the pantry, just in case I get a craving. (Pro tip: Target always has pumpkin on clearance after Thanksgiving, and it has a long shelf life!)