Key lime pie bars with a thick, creamy filling and a coconut cookie crust. With a gluten-free option.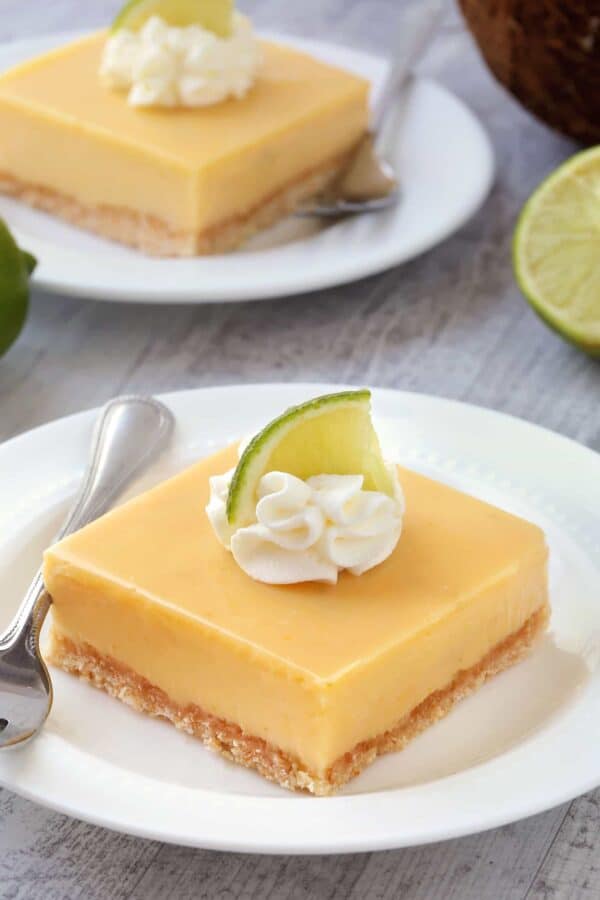 When I started working on this recipe, I figured that the world already had enough key lime pie recipes with graham cracker crusts. It's definitely a delicious combination but I thought I'd try something different, which is how this coconut cookie-like crust came about! If a graham cracker crust is more your speed, use the crust in these cookie dough cheesecake bars.
The crust is super easy to put together but it does require one extra step you don't typically find in other crust recipes, which is to toast the coconut before mixing it in with the other ingredients. It's so worth taking the extra few minutes to do that! Unsweetened coconut tastes almost like nothing, at least in my opinion, until you toast it and then it's transformed into something heavenly.