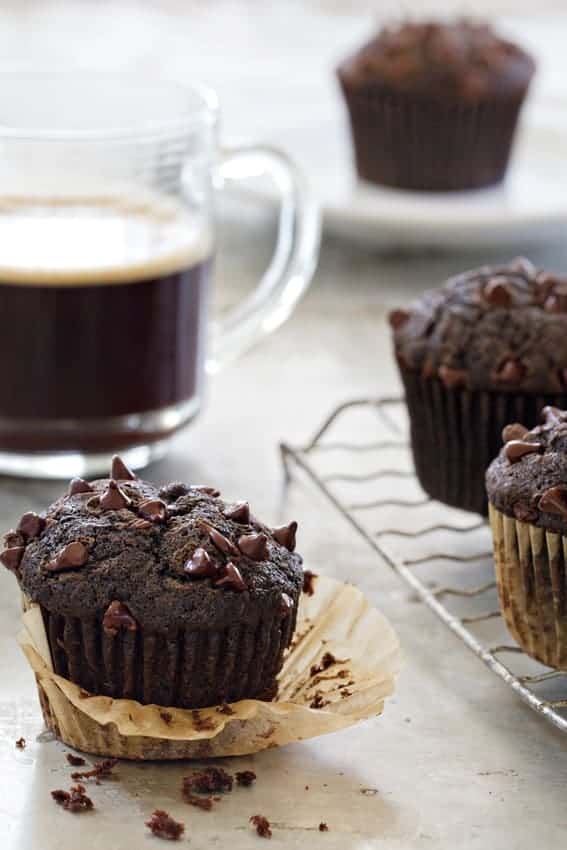 Chocolate Zucchini Muffins are rich, delicious and loaded with flavor. Have 'em for breakfast all week long. Every morning is better with chocolate!
Earlier this week I posted a recipe for a scrumptious Lemon Zucchini Cake and I told you that I was baking zucchini into allthethings. I wasn't kidding.
I'm just trying to hold onto summer for a few more weeks and use up a bunch of zucchini that my mom plopped on my kitchen counter without any ceremony or circumstance (gee thanks, Mom).
Don't you worry, I promise to bombard you with more pumpkin spice than you can dream of in coming months. If you've been around for awhile, you know that pumpkin pie spice is my jam, but it's just a little too soon for all that business.