If you've been a reader for awhile, you know that my fear of yeast is well documented on My Baking Addiction. For me, bread baking is definitely an area where I lack confidence, but I've always wanted to perfect this skill. There's just something about pulling a loaf of golden, freshly baked bread from the oven that makes me feel like I've conquered some epic task.
If you caught my recent post on the Complete Knife Skills Class, you know that I've partnered with Craftsy to take a few of their classes and share them with you!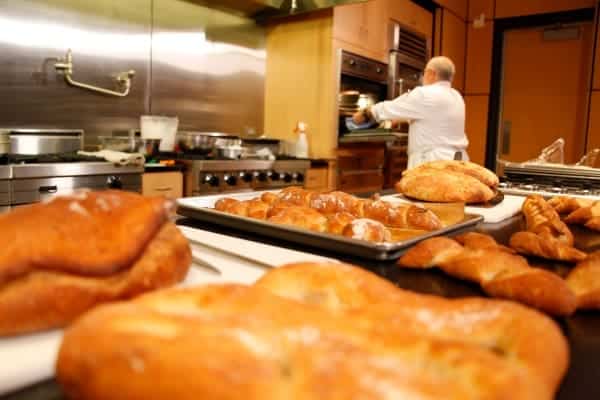 When the lovely folks at Craftsy suggested the Artisan Bread Making Class with Peter Reinhart (you can enter to win this class here), I was immediately on board. This carb lover definitely has a serious thing for bread and being able to make my own gorgeous loaves at home equals bread bliss!
Peter Reinhart is pretty much a baking genius, so I figured there would be no one better suited to teach me how to to conquer my bread baking fear. And since the class is completely online, I could learn all of Peter's bread baking tips and techniques from the comfort of my couch while wearing my pajamas!
The beauty of Craftsy is that you can learn at at your pace with easy-to-follow video lessons that you can access on your computer and mobile device anytime – forever. You can even bookmark your favorite techniques and return to them as often as you'd like with just one click.
Peter's teaching style is very thorough, which made me immediately feel at ease. And since I tend to ask a lot of questions (yep, I'm totally that annoying girl in class), I love that the Craftsy platform allows you to ask your instructor questions for the personalized guidance you need to perfect your skills! Yes, you can actually ask Peter a question that he'll answer!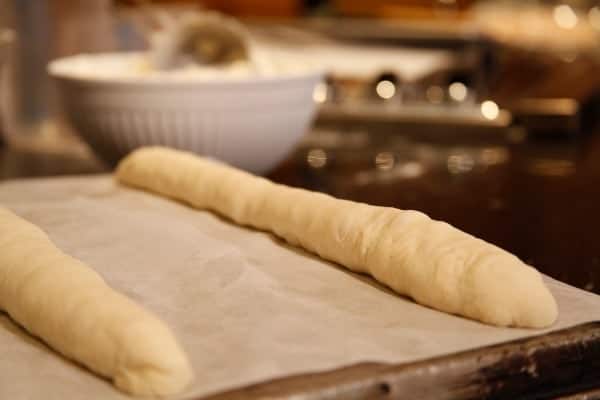 What Will You Learn?
Basic bread baking chemistry that will help you understand the process in an easy to understand way.
Helpful tips and techniques that will most definitely make you have a few aha moments.
A variety of recipes with numerous variations. From focaccia (my fave) to babka, Peter arms you with easy to follow recipes and even includes them in a handy dandy printable pdf along with other course materials.
Are you ready to take your bread baking skills to the next level? Well, you're in luck because you can enter to win the Artisan Bread Making Online Class with Peter Reinhart at Craftsy.
Head over to Craftsy and enter to win, so you too can learn to make amazing loaves of breads from the comfort of your couch!
Disclosure: My Baking Addiction has partnered with Craftsy to share a variety of classes with my readers. This post is sponsored by Craftsy; however, the views and opinions expressed by Jamie Lothridge on My Baking Addiction are my own, and based upon my experiences with the Artisan Bread Making class.