Looking for something quick to serve with a bowl of soup or to whip up for brunch? Bisquick Biscuits take just minutes to make and can even be made with homemade Bisquick mix!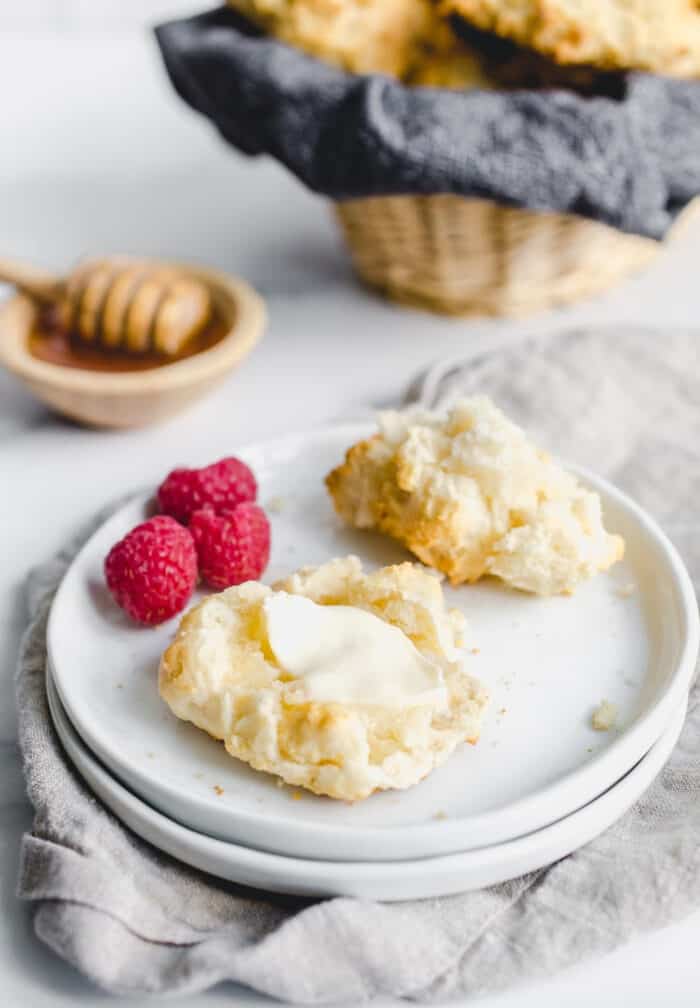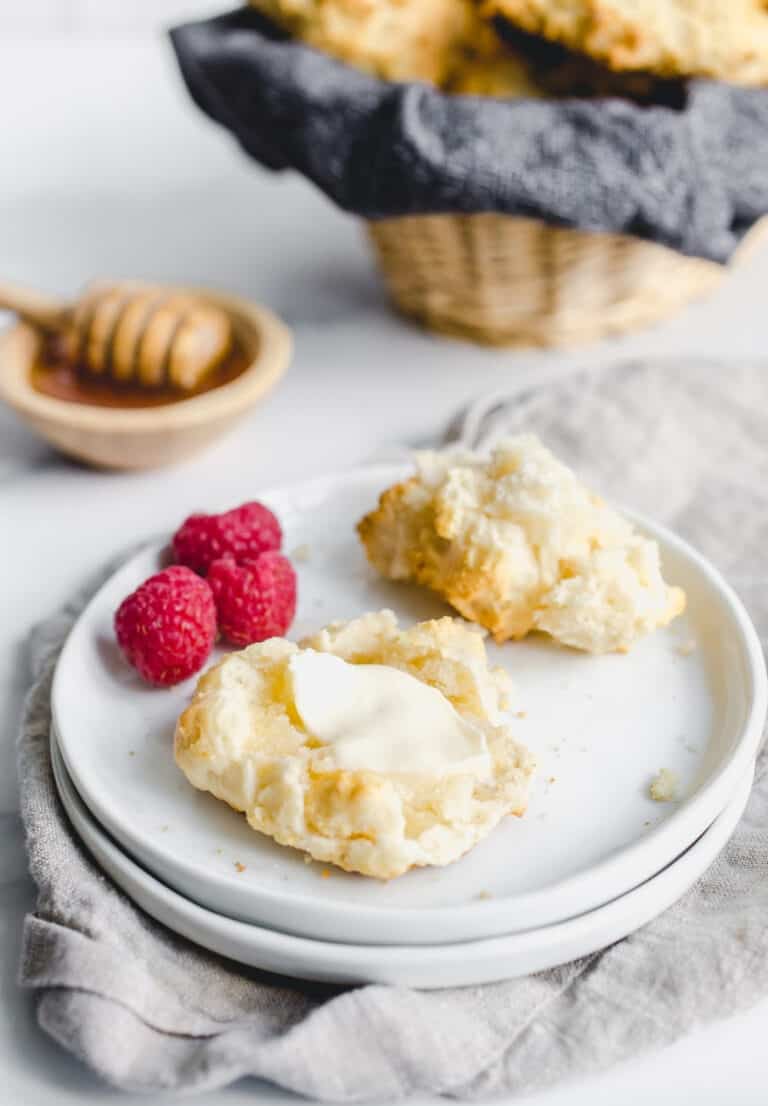 We all need some comfort foods these days, right?
Carbs are my ultimate comfort food. Maybe you have figured that out by now if you've been following me for any period of time.
Comfort food carbs that require very little effort to make are really at the top of my list right now, though. Anything I can make in less than 30 minutes is a win.
Which means I'm making a lot of Bisquick Biscuits.
Quick? Check. Easy? Check. Satisfy my carb cravings? Check, check, check.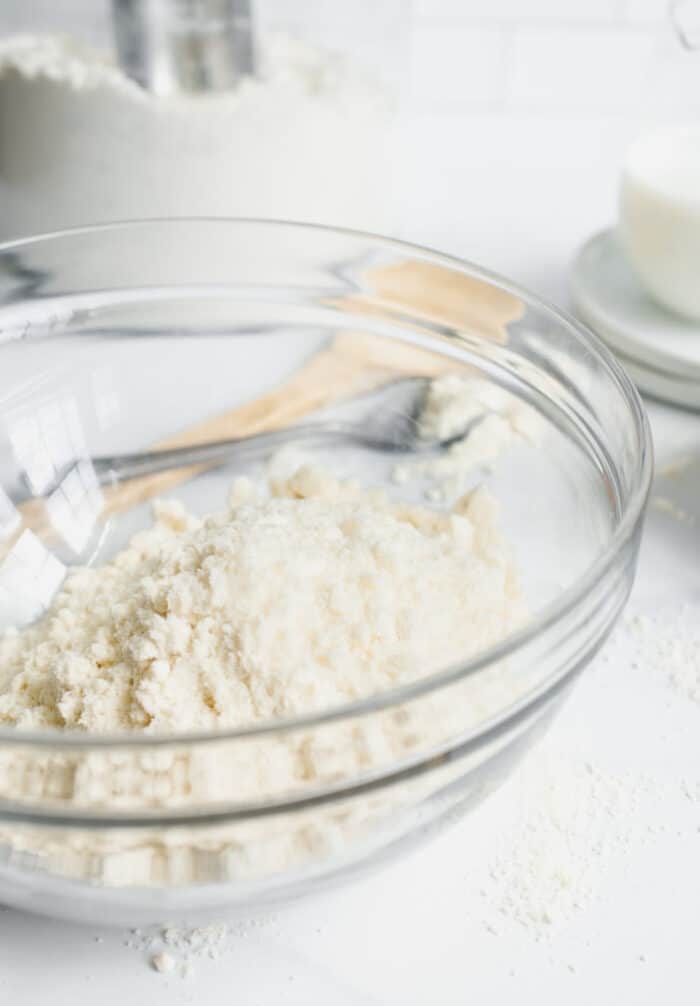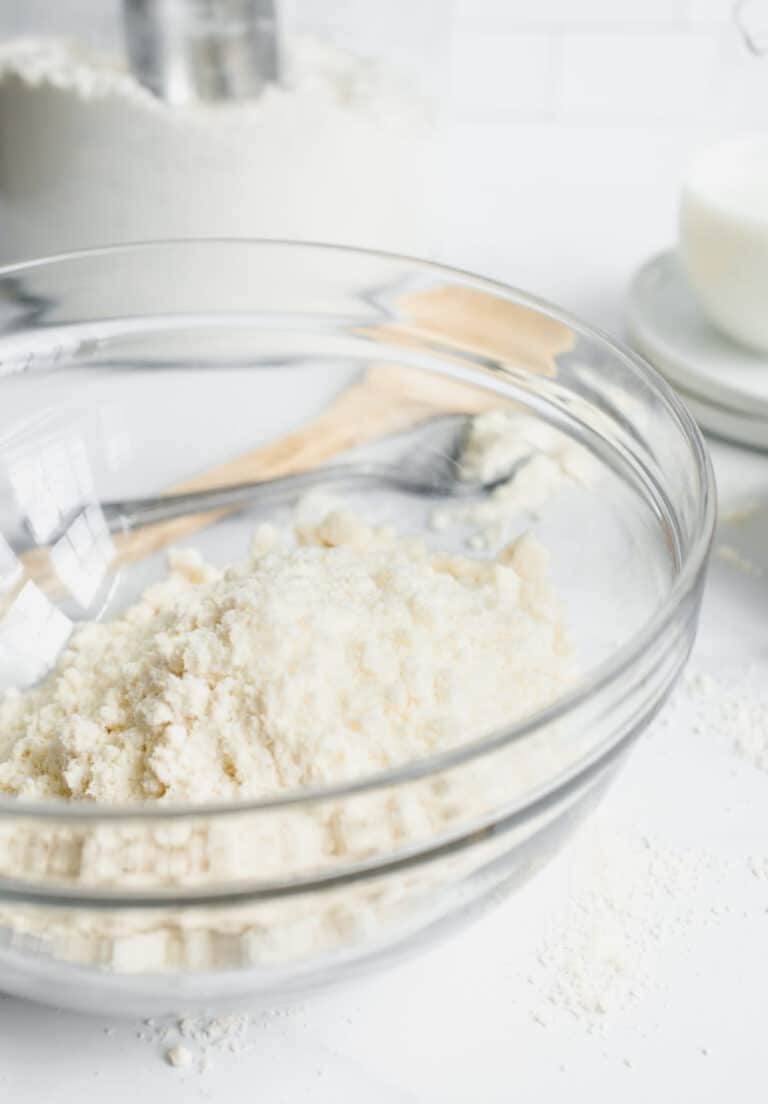 BISQUICK DROP BISCUITS
When I shared my Homemade Bisquick Mix with you, I promised you that it could be used to make any of your favorite Bisquick recipes.
I recently showed you how to make Bisquick Pancakes, and this week it is all about the Bisquick Biscuits.
Because really, what better way to prove my point than to go back to everyone's favorite easy recipes?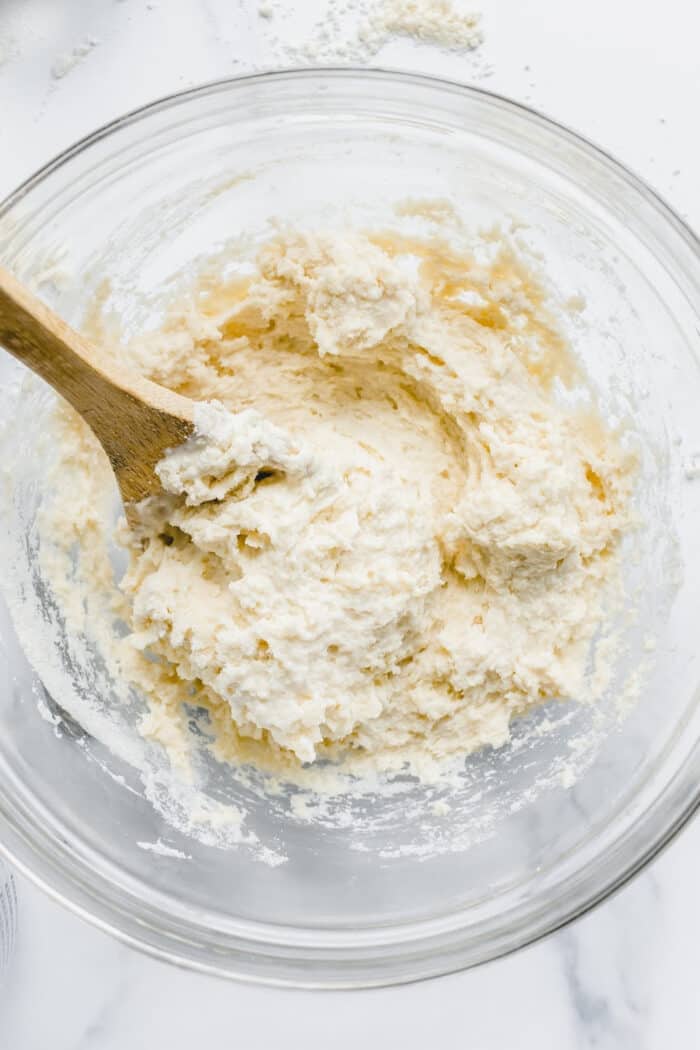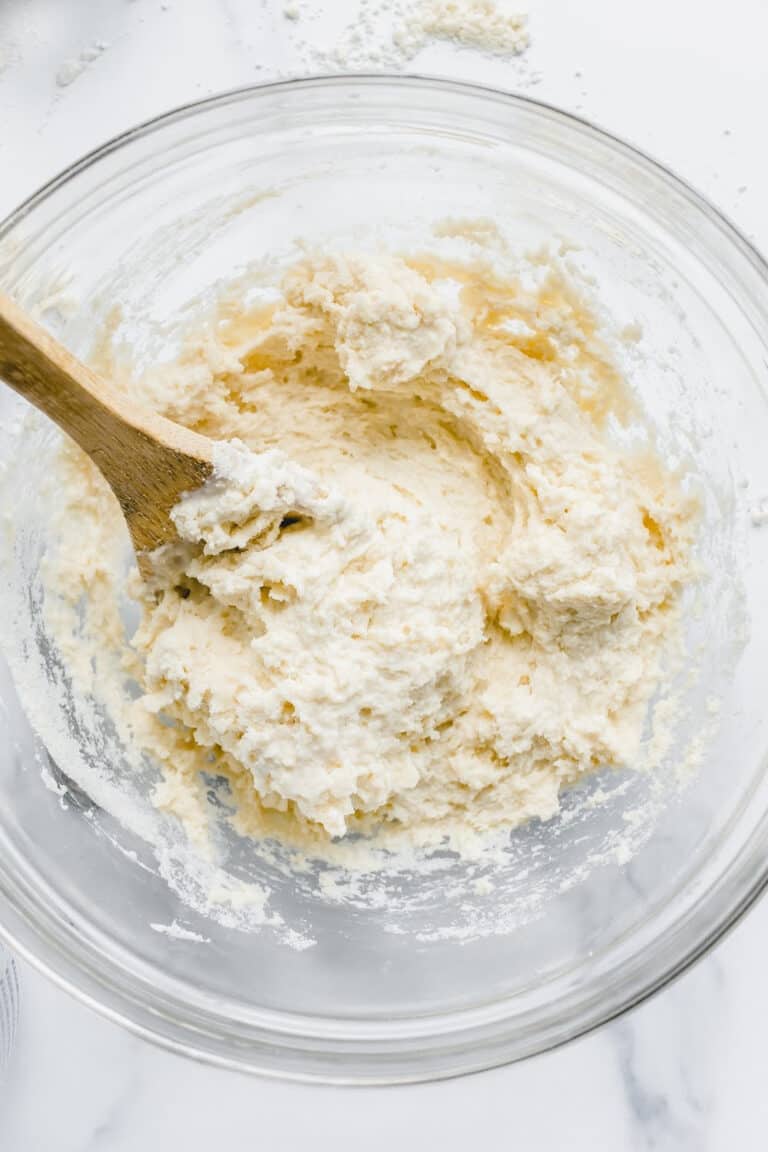 Bisquick drop biscuits would be a great first recipe to make with small kids. With only two necessary ingredients – Bisquick mix and milk – these biscuits are so easy that anyone can make them.
I like to make these biscuits on nights that we're enjoying recipes like Broccoli & Cheese Soup or Guinness Stew. Since they only take minutes to prep, they're a quick solution if you forgot to buy a loaf of crusty bread or don't want to make rolls to go with your soup.
You can also serve them with butter and jam or comforting sausage gravy if you want to make them for brunch.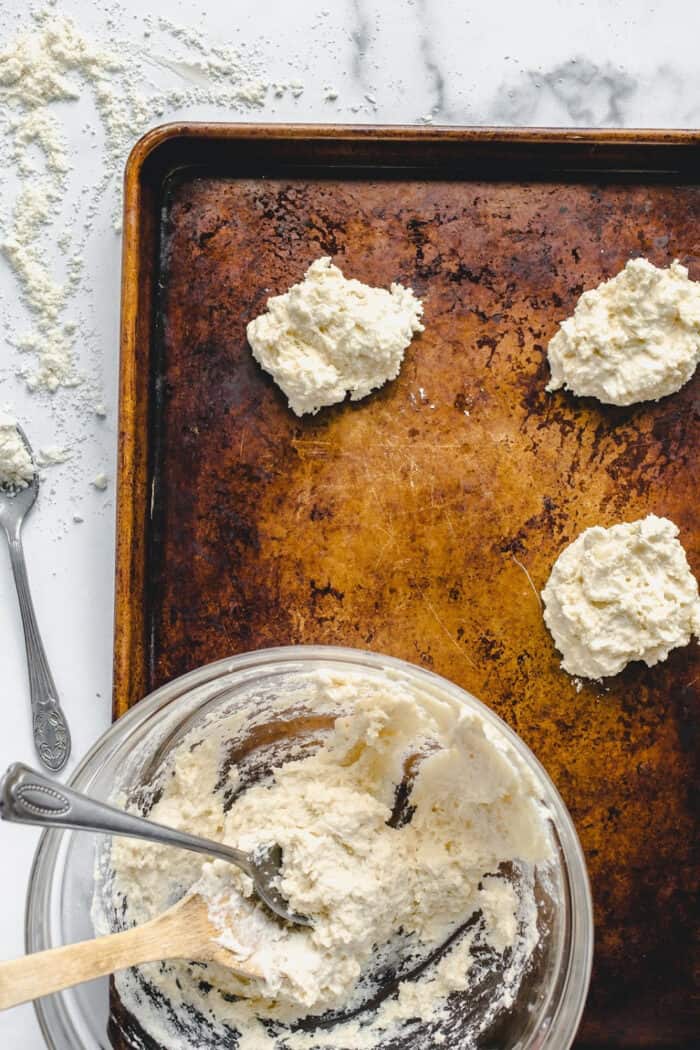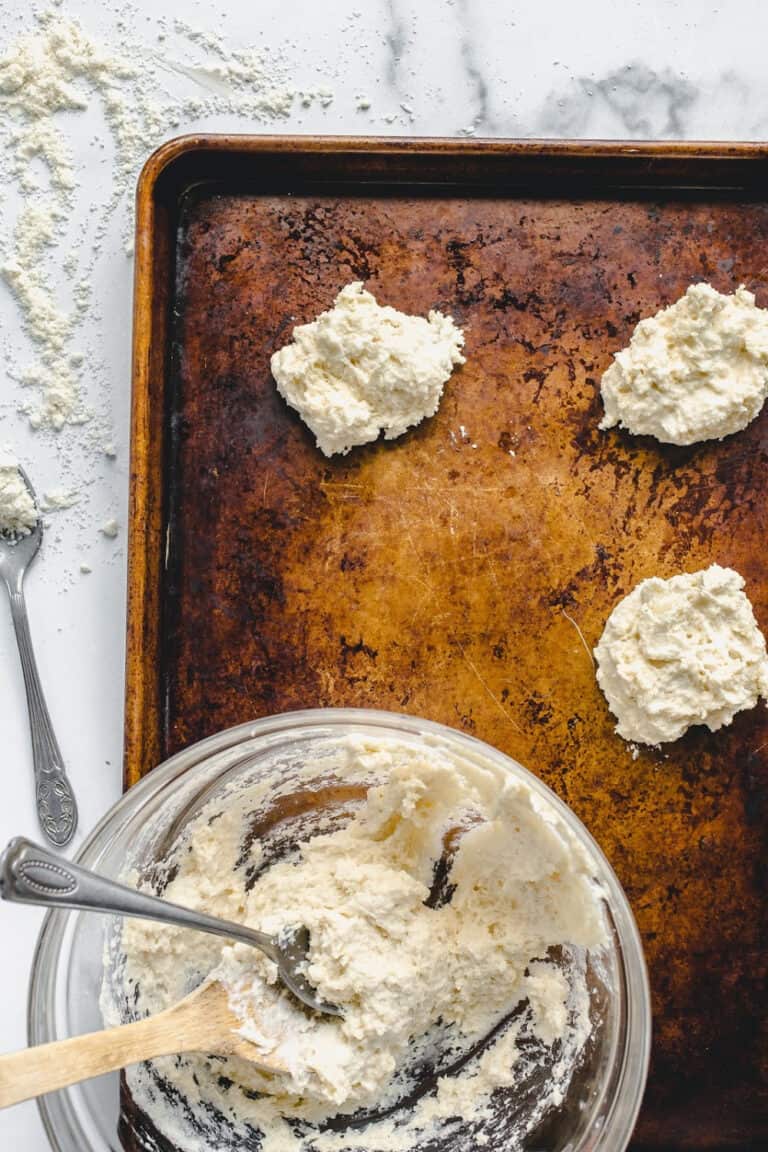 HOW TO MAKE BISCUITS WITH BISQUICK
We already know that these Bisquick Biscuits only require 2 ingredients, but they also only require 3 easy steps:
Stir together the Bisquick mix and milk.
Drop the dough onto an ungreased baking sheet.
Bake until golden brown!
The biscuits bake for around 10 minutes. With such minimal prep before they go into the oven, I bet you could be pulling fresh biscuits out of the oven within 15 minutes!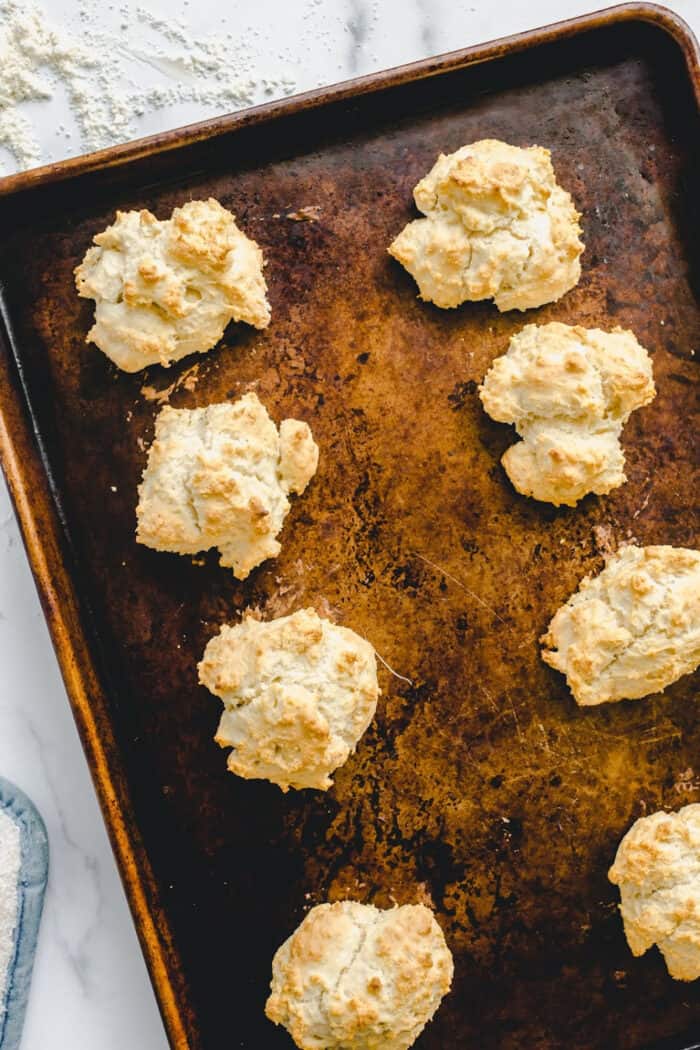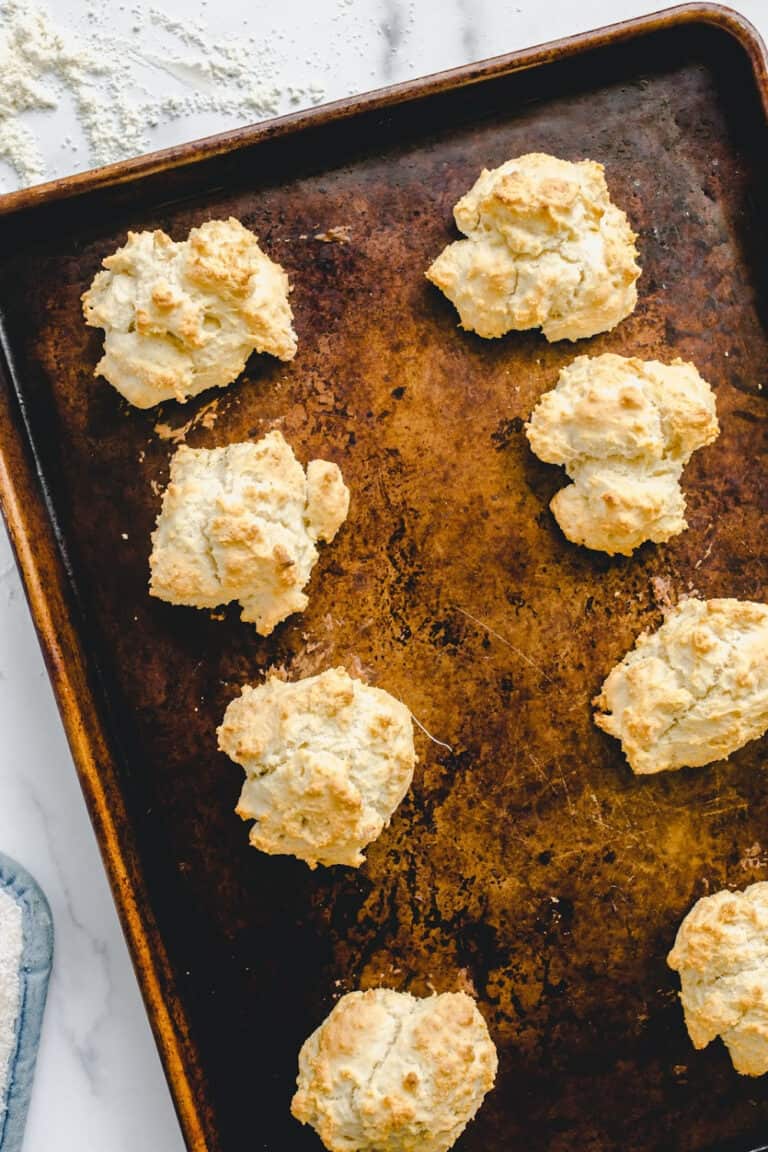 WHAT TO ADD TO BISQUICK BISCUITS
The recipe below makes the most classic Bisquick drop biscuits. But you can consider this recipe just a starting point.
It would be easy to add a little extra flavor to these biscuits.
For a super simple flavor boost, brush the hot biscuits with melted butter as soon as they come out of the oven. Make it garlic butter if you're feeling fancy.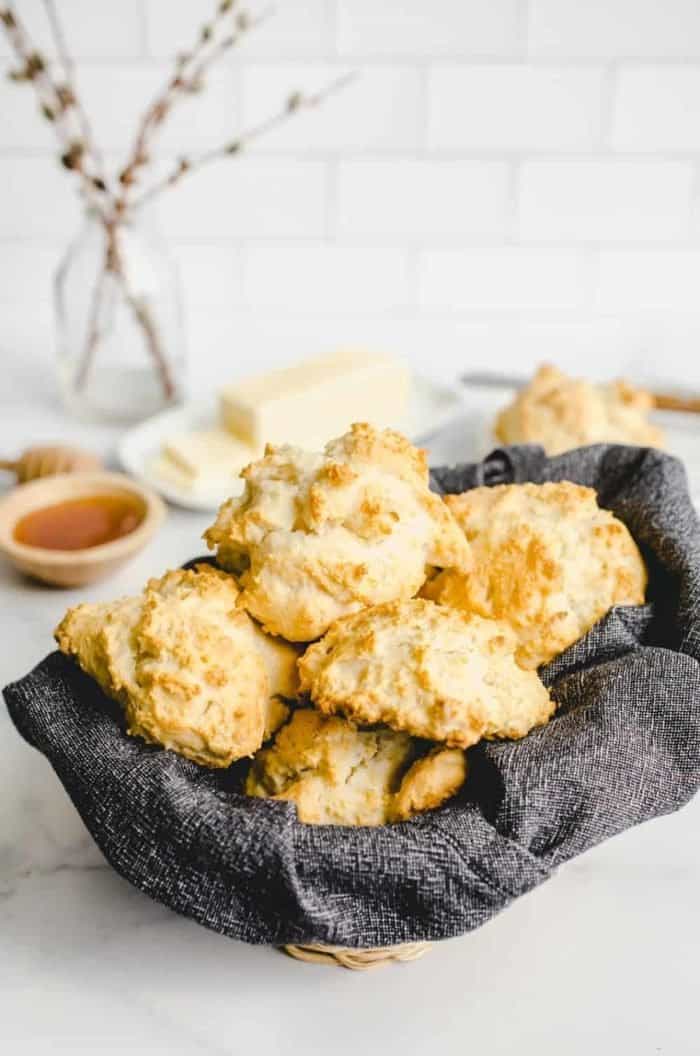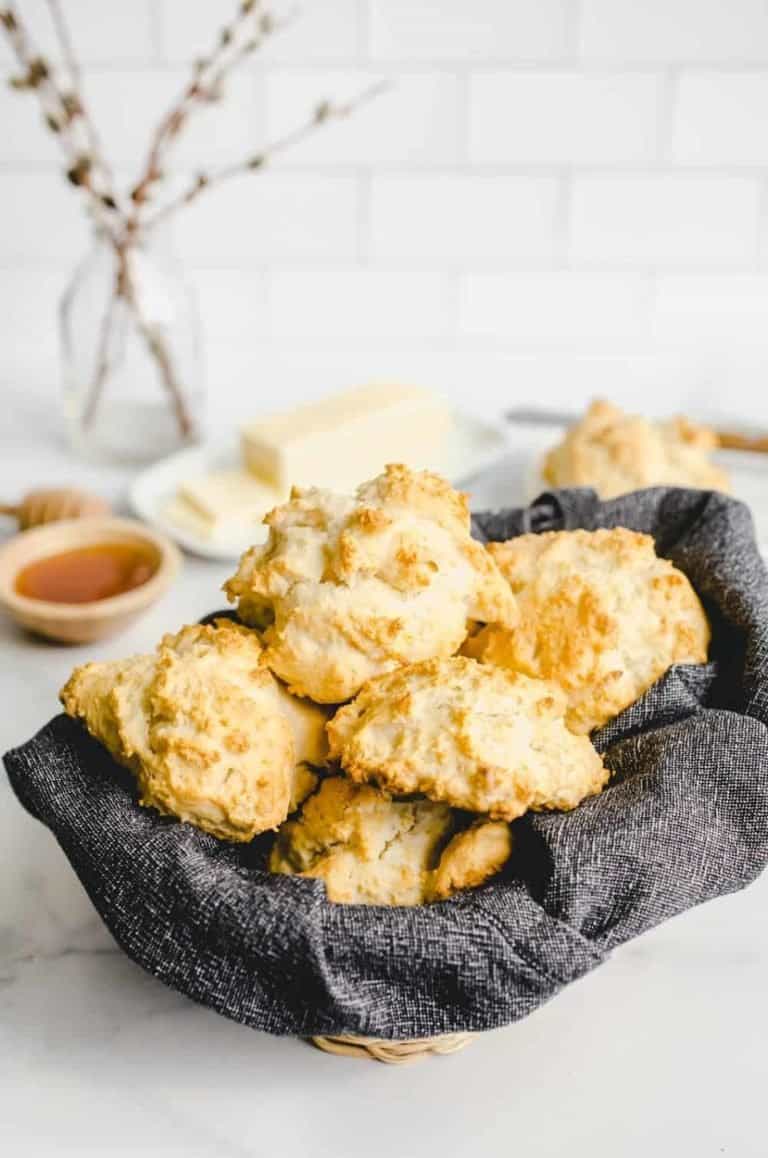 Try stirring in some mix-ins when you stir together the dough. Some ideas include:
¼ to ½ cup of shredded cheddar cheese
1-2 tablespoons of chopped chives
1-2 tablespoons of chopped green onions
¼ cup of crumbled bacon
2 ounces of crumbled goat cheese
Several grinds of fresh black pepper
You could even mix and match some of these options to create your favorite flavor of biscuit! Combining cheese in the biscuit with garlic butter and parsley on top is how you get everyone's favorite Cheddar Bay Biscuits.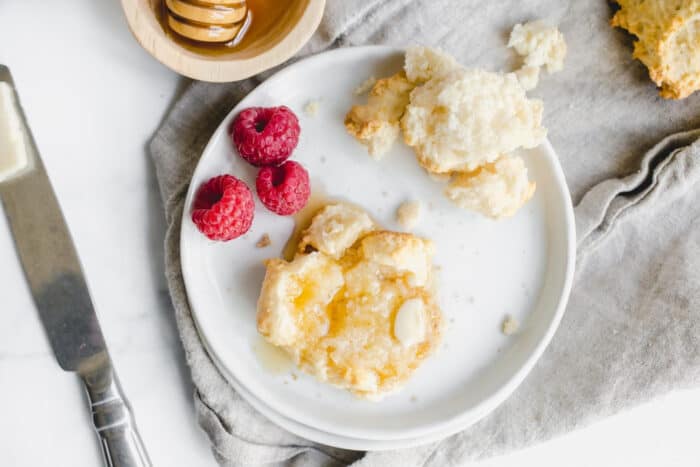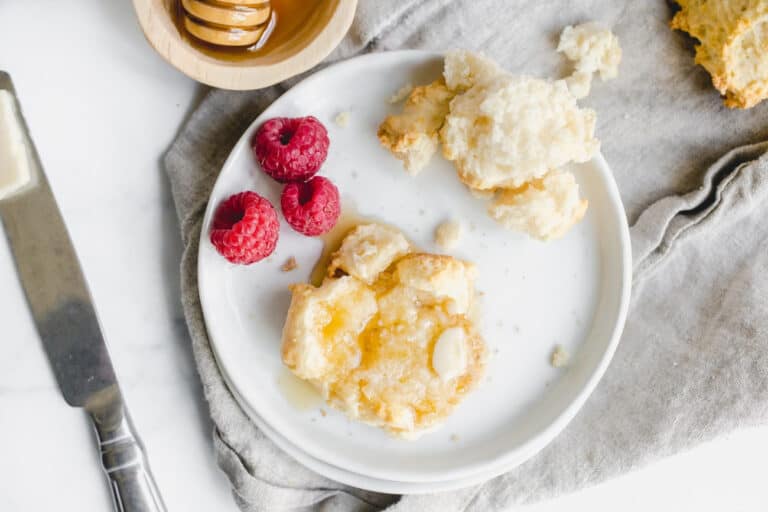 Just be careful not to add too many mix-ins or your dough might not come together.
Whether you're looking for a quick side for your dinner table or a breakfast option you make make while half asleep, these Bisquick Biscuits are sure to fit the bill!