Homemade Cherry Pie Filling comes together in just a few minutes. Try a spoonful with your morning yogurt or spooned over a stack of fresh, crispy waffles for a delicious treat!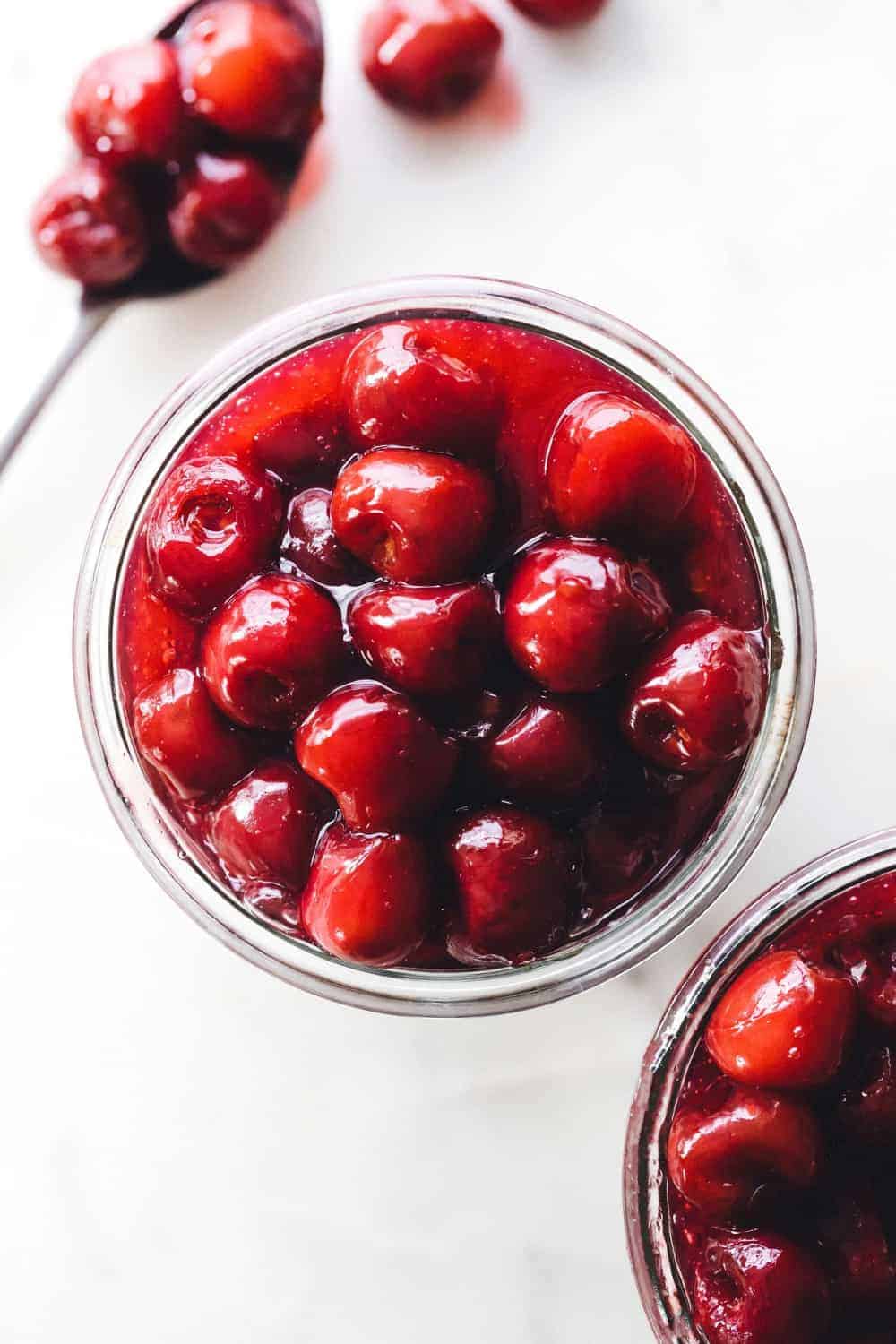 It's that time of year when I started counting down the days until spring.
I know it's only January. I don't care, I am ready for warm weather and to not have to spend 11 hours bundling Elle every time we have to leave the house.
Moms with young kids, I know you feel me.
Even though I have months to wait until spring is here, luckily I can pretend it is nice outside by taking a stroll through the freezer section of the grocery store and grabbing bags of frozen strawberries, blueberries and cherries.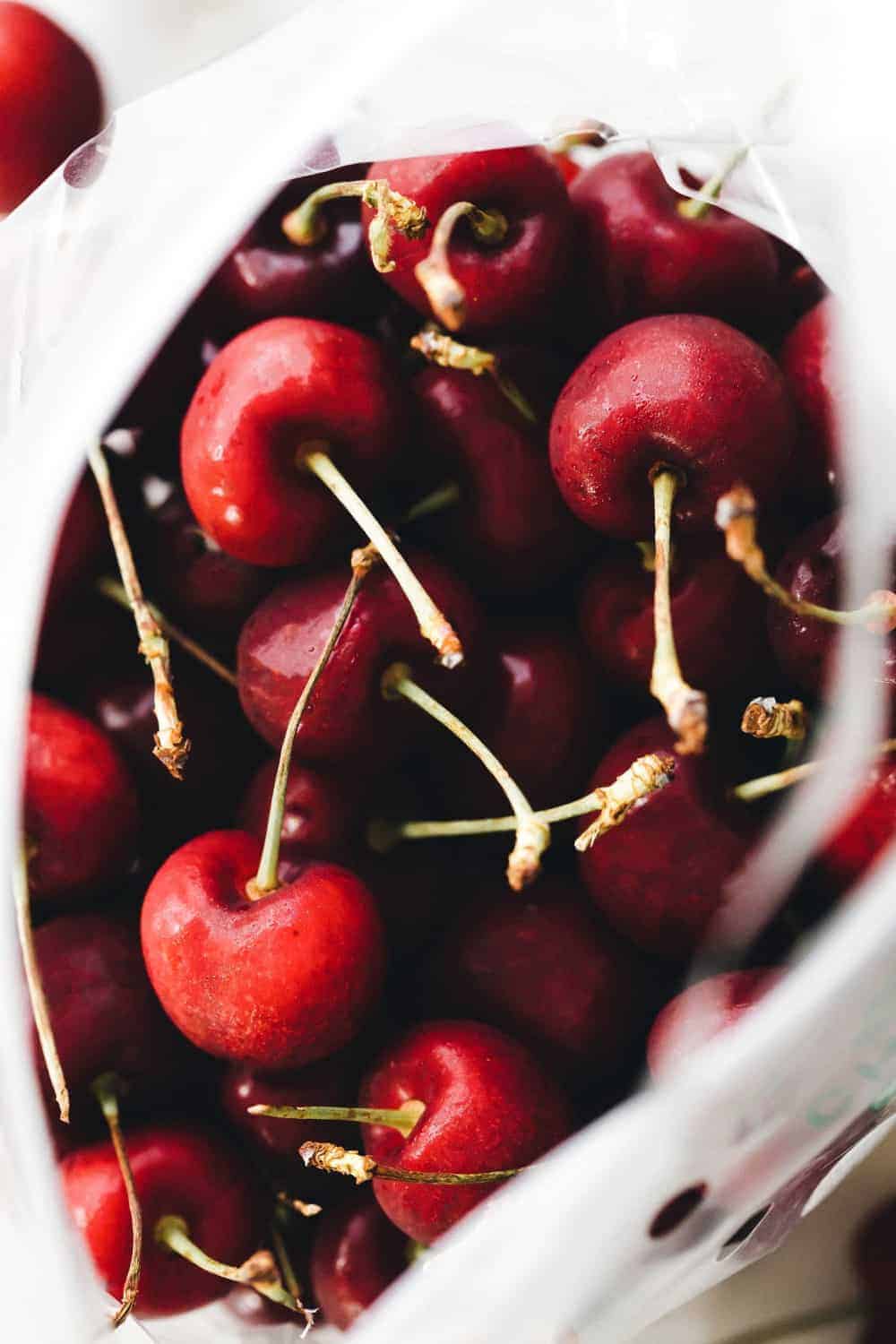 Cherries are one of Elle's and my favorite fruits. Which can be evidenced by no less than 5 stained tanks and tiny red finger smudges on our light switch plates during the summer.
What I can I say, the girl can get down with some cherries.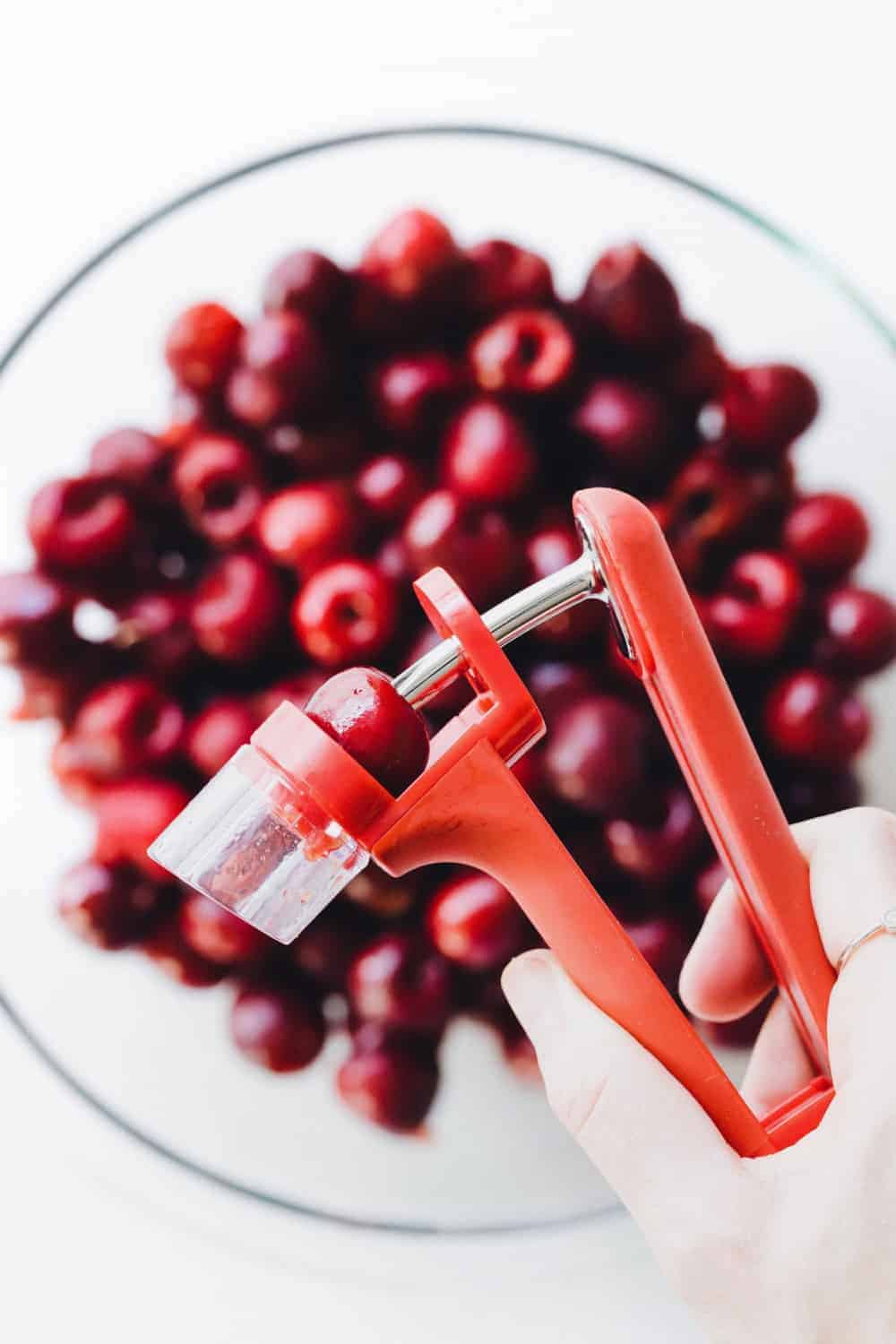 I'm one of those people that actually enjoys pitting cherries and a cherry pitter is one of the only unitaskers that I can actually get behind.
Well, they say you can pit olives with the tool too, but I am not much of an olive person unless they're stuffed with some type of cheese.
I kind of think a pitter is necessary if you love to bake with fresh cherries. If you've ever tried to pit a cherry with a straw, you feel me.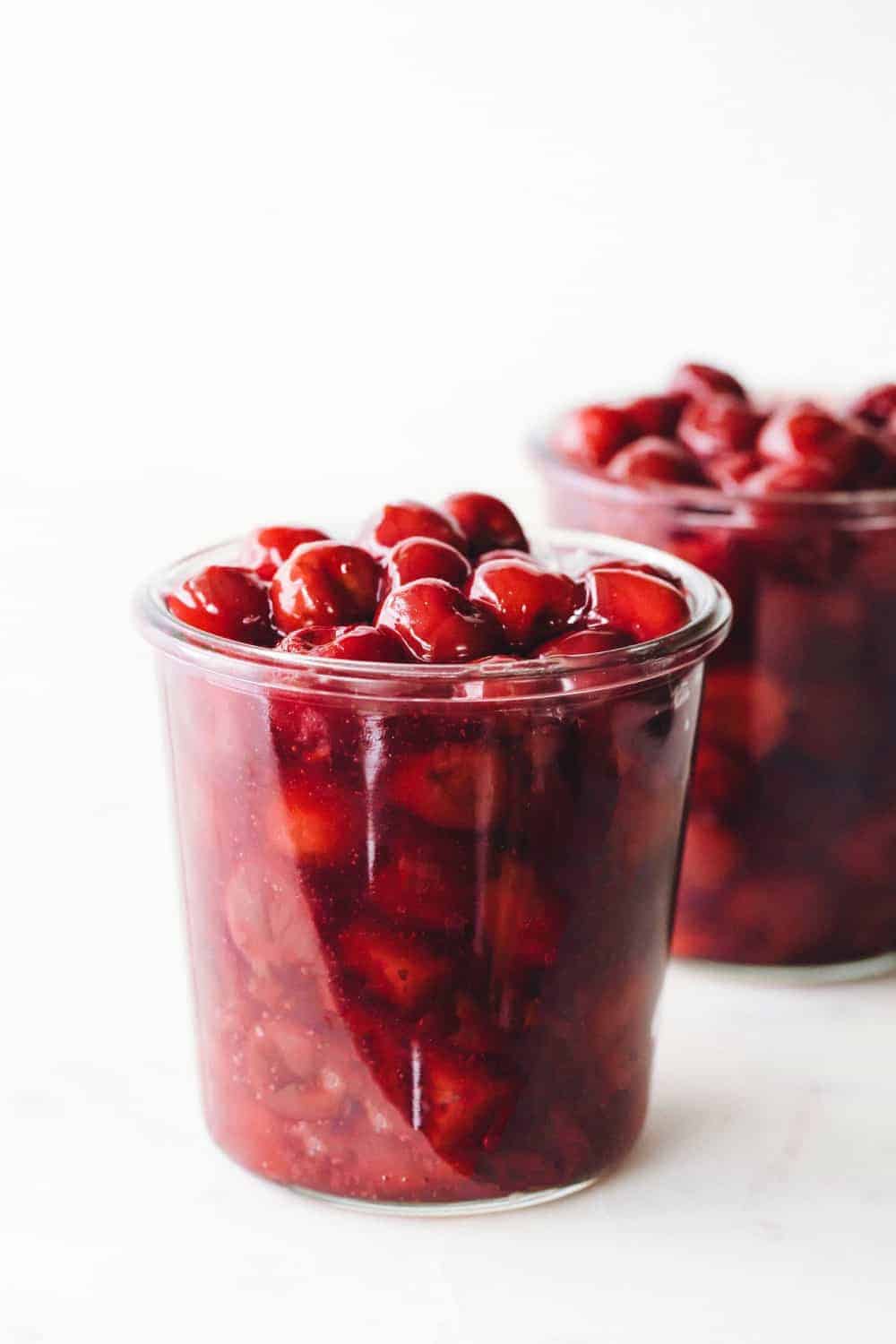 Just be sure to wear an apron and not your favorite Madewell T because splattered cherry juice is no joke.
During the summer, Elle and I can often be found pitting as many as 5 pounds of cherries at a time. Some are for eating, some are for freezing, and the rest are for batches of homemade cherry pie filling.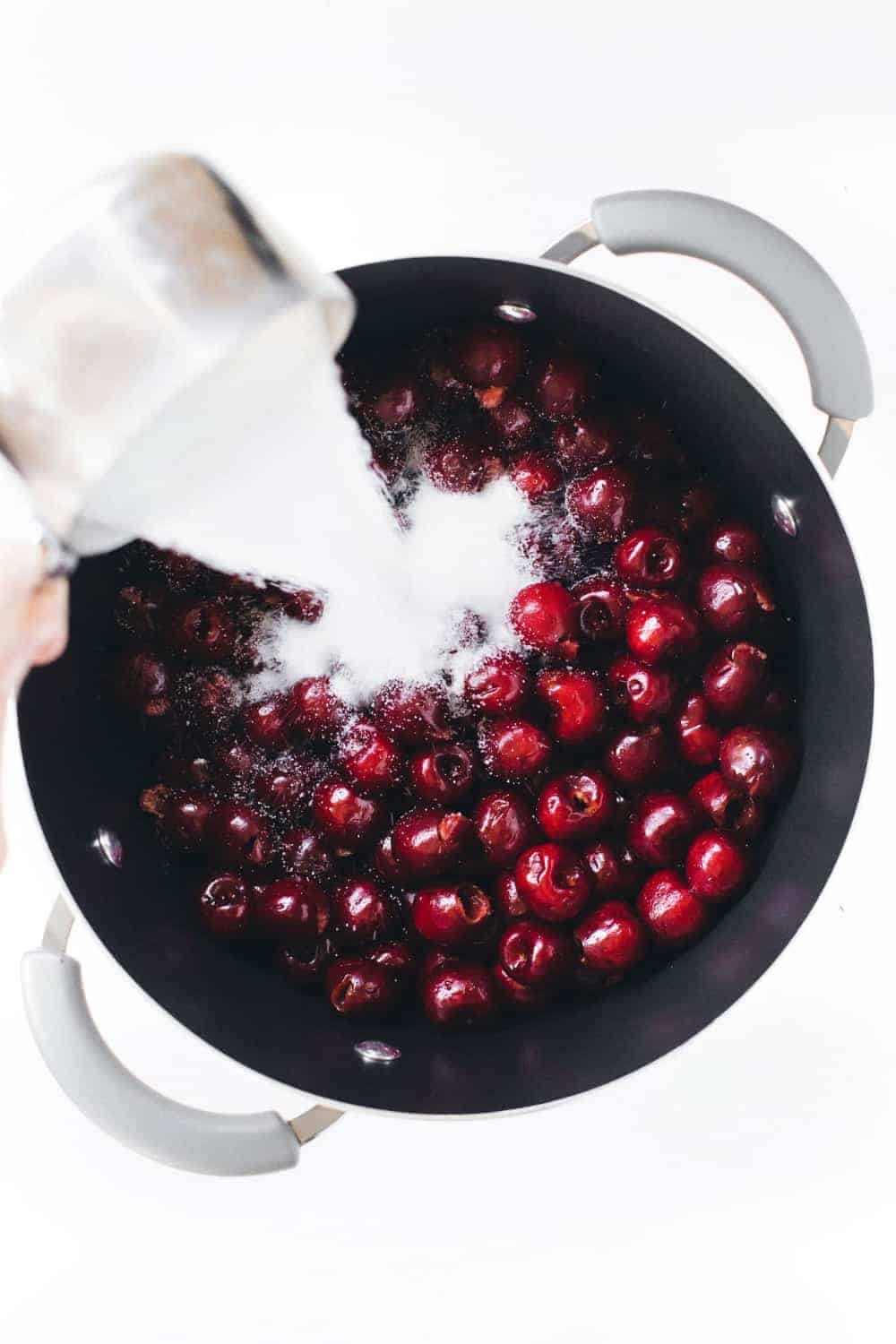 HOMEMADE CHERRY PIE FILLING
I've been making my own cherry pie filling for years. In fact, I first shared this recipe back in 2011 – the post and photos have just gotten a few upgrades since then.
This cherry pie filling is super simple and only requires a handful of ingredients. And if you're not into pitting cherries or fresh cherries aren't in season, you can totally use frozen, pitted cherries from the market with great results.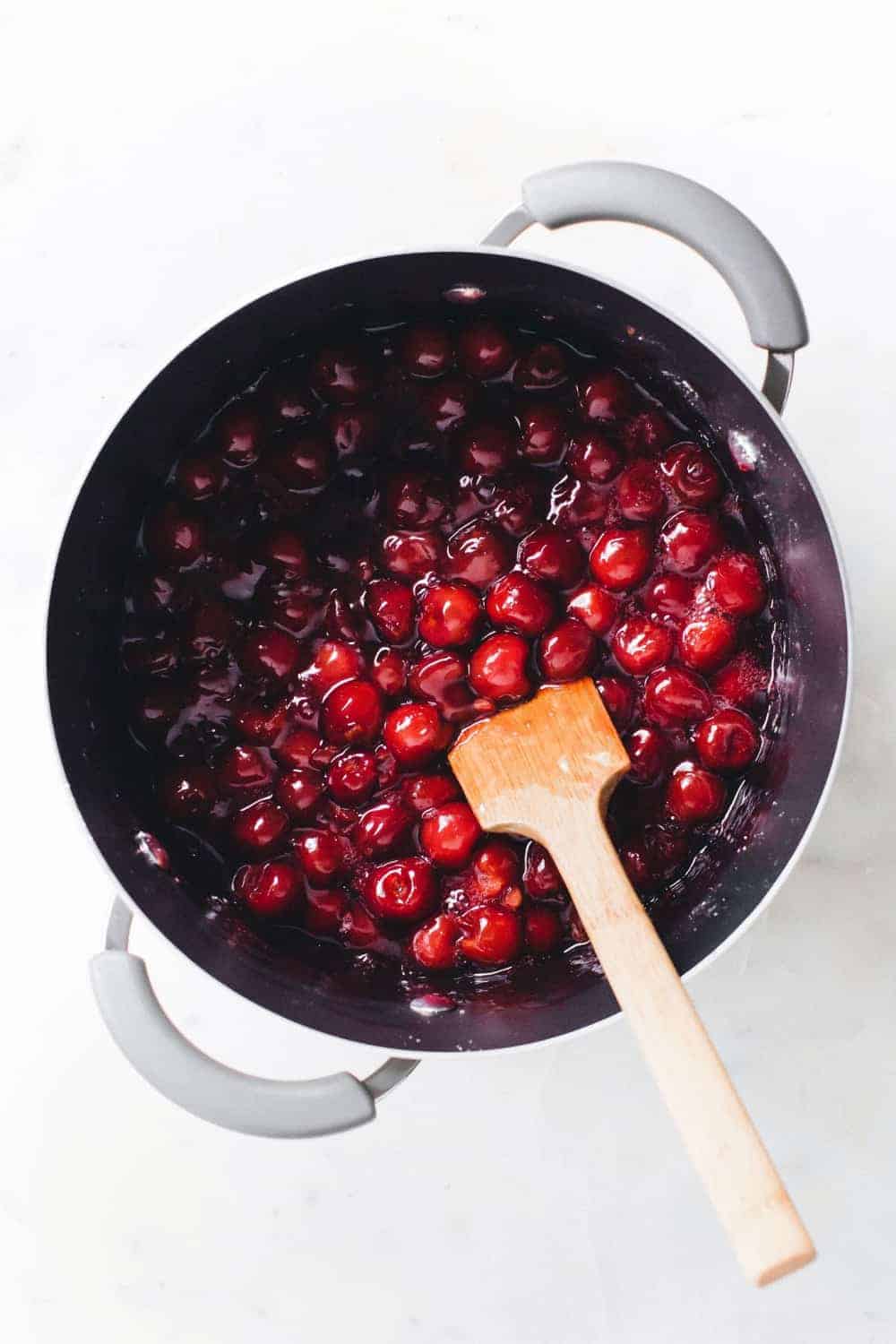 Making Homemade Cherry Pie Filling only takes about 20 minutes to make. That's probably less time than it would take you to run to the store and buy a can of pie filling!
And, since you made your filling from scratch, you can definitely get away with using a store-bought pie crust if you want, 'kay? Just sayin'.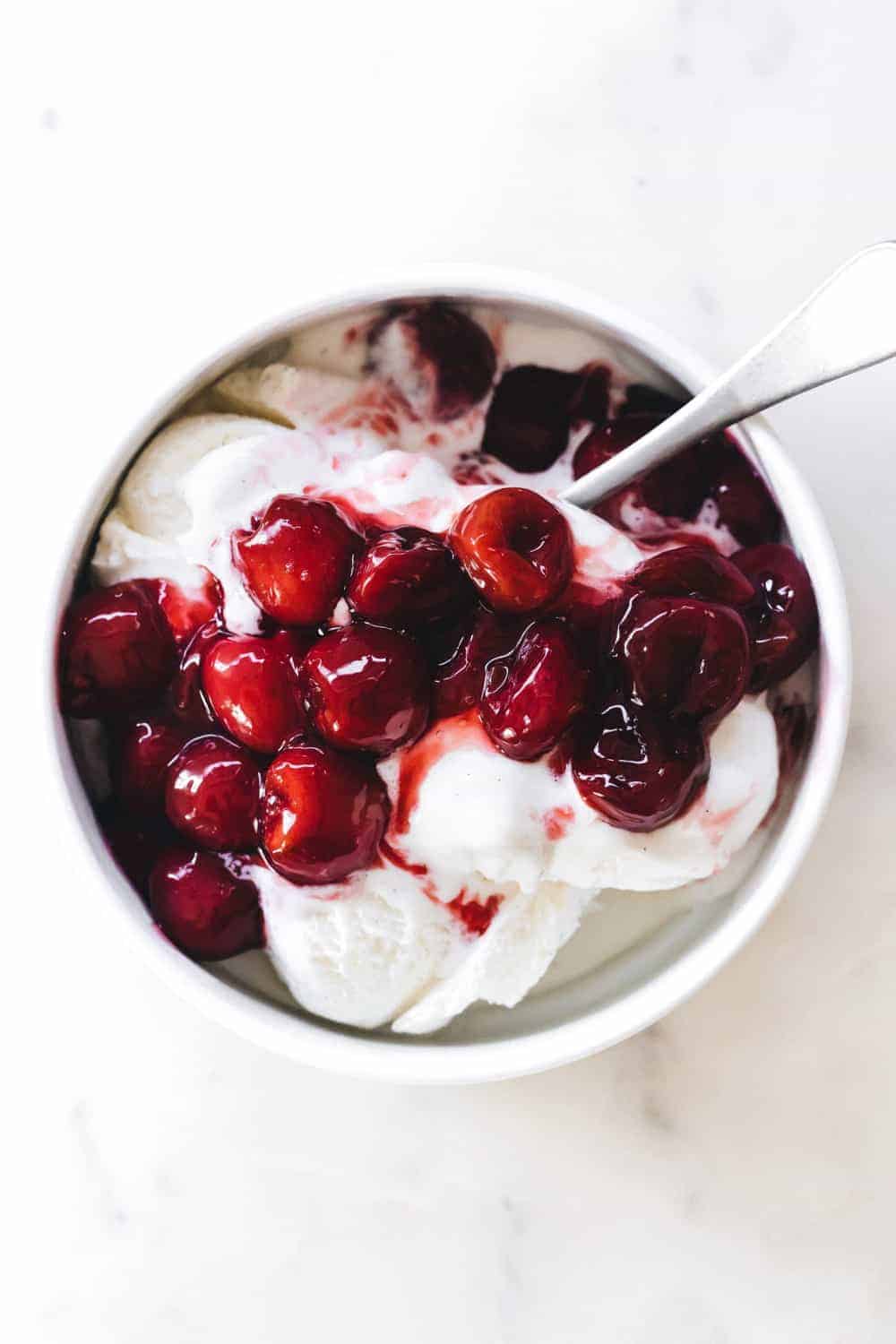 HOW TO USE HOMEMADE CHERRY PIE FILLING
Obviously this Homemade Cherry Pie Filling is great for pies. It'll fill a 9-inch pie pan, so all you have to do is decide what kind of crust you'd like to use!
In addition to pie, it makes a killer cherry crisp, but it's also amazing for topping yogurt parfaits, waffles, pancakes, ice cream – well, you get the idea.
Not to mention anything and everything cheesecake related: my Nana's Cherry Cheesecake, Cherry Cheesecake Cookies, Cherry Cheesecake Cupcakes, and Mini Cherry Almond Cheesecakes.
What can I say, cherries and cheesecake go together even better than peas and carrots.
If you want to make a big batch and store it long-term, you're in luck – my Homemade Cherry Pie Filling freezes beautifully for pies on request.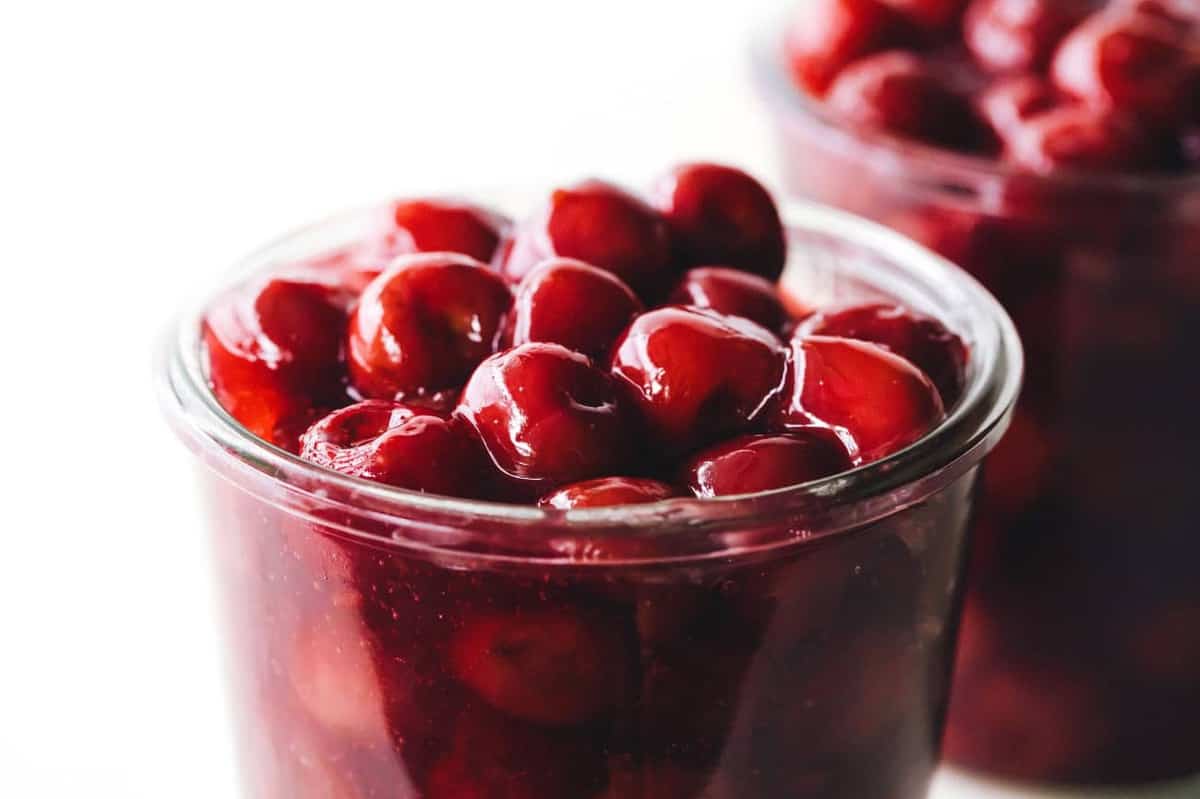 The stuff is delicious and I'm pretty certain you're going to be making it any time you find fresh or frozen cherries at the store!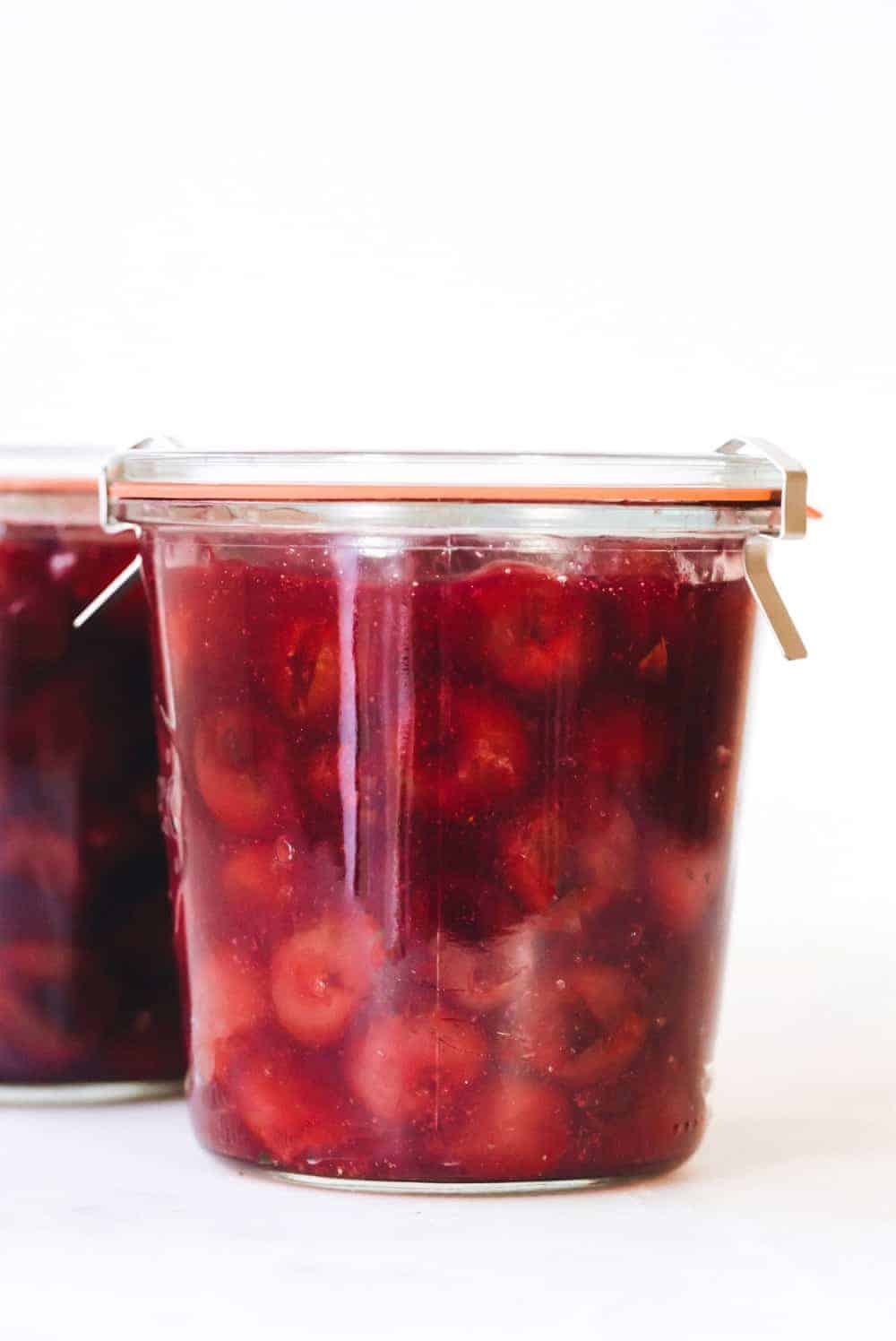 Post contains affiliate link.