Cherry Cheesecake Cupcakes are a fun and portable take on my favorite dessert. They're perfect for summer barbecues and potlucks.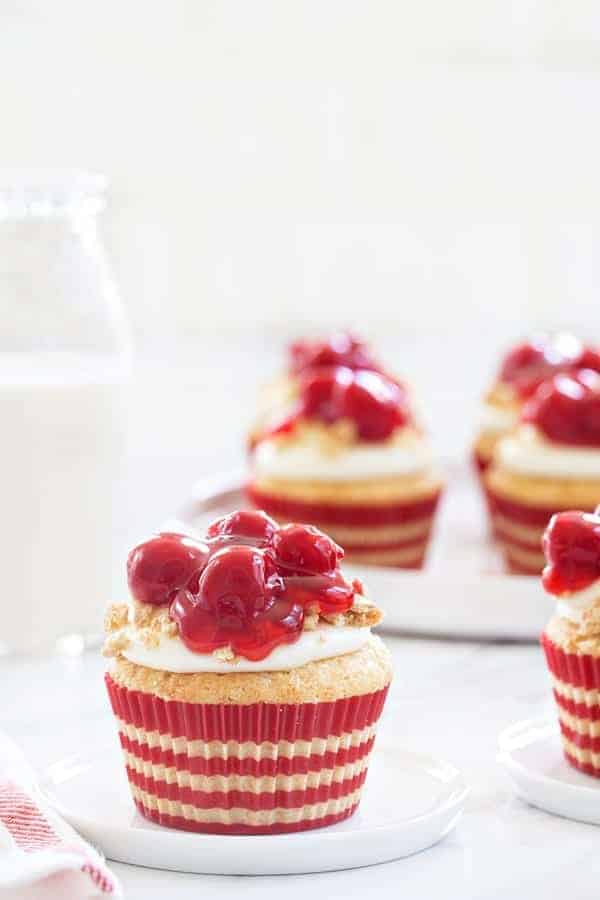 This post is sponsored by Challenge Dairy. Thank you for continuing to support the brands that make My Baking Addiction possible.
You guys, it is FINALLY starting to feel like spring here in Ohio and I couldn't be more excited about it. We just returned home after 10 days at the beach in Florida with the most glorious weather.
Sunshine, blue skies, a lovely breeze and 80 degrees – it was seriously the weather vacation dreams are made of. And the whole time we were gone, it was cold and rainy here in Ohio, but luckily, I think we may have brought some of the Florida sunshine home with us.
We're so excited about the warmer weather because we have big plans for our backyard. Between having a patio installed, fresh landscaping and play set for Elle, we have big plans for summer entertaining.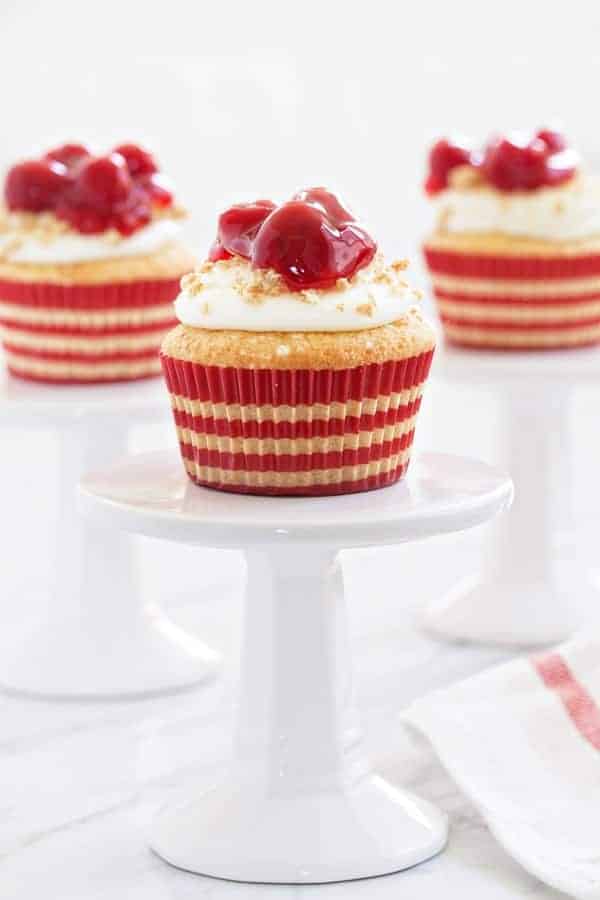 And I can't wait to pick out new furniture, plants and other little touches to make our backyard feel like an extension of our home.
We're pretty excited that we don't have to hang out in our driveway anymore because we'll finally have a place in the backyard for Elle to run around, blow bubbles and run through the sprinkler.
One of the reasons that I am most excited for our backyard overhaul is that we'll have a place to accommodate family and friends for summer barbecues.
Because let's face it, having a summer party in a garage filled with landscaping equipment, garbage cans and bikes just isn't that amazing of an experience for anyone.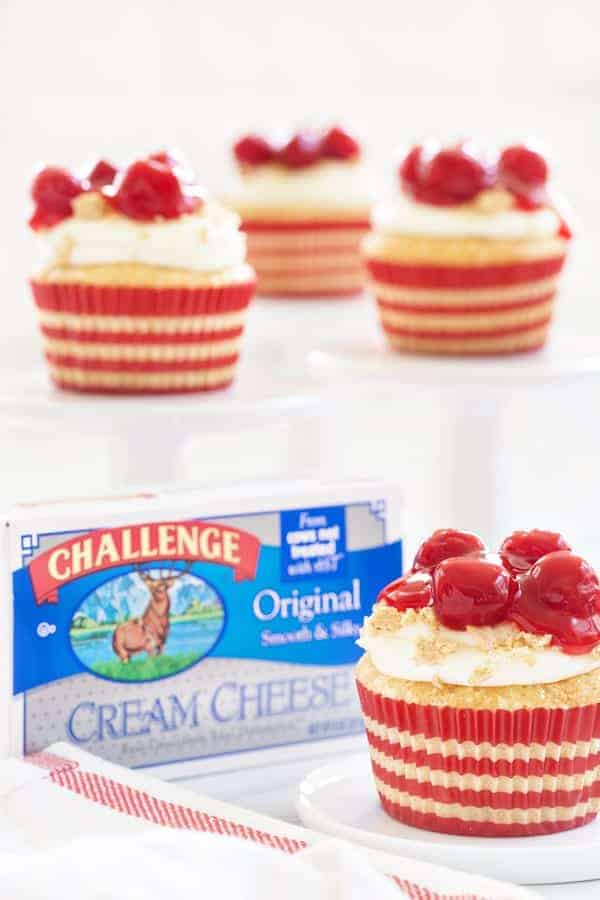 When my lovely friends at Challenge Dairy asked me to create a fun twist on my favorite BBQ dessert, I immediately thought of Cherry Cheesecake Cupcakes.
If you're a regular reader, you know cheesecake is pretty much my favorite thing to make AND eat, so why not take those flavors and turn them into portable individual dessert that are perfect for any BBQ?
I started with a sturdy yellow cake recipe and stirred in some finely crushed graham crackers. Then I topped the cupcakes with my favorite cream cheese frosting using Challenge Cream Cheese, more graham cracker crumbs and cherry pie filling.
You can even core the cupcakes and add in a little more cream frosting or more cherry pie filling for a fun little surprise inside each cupcake.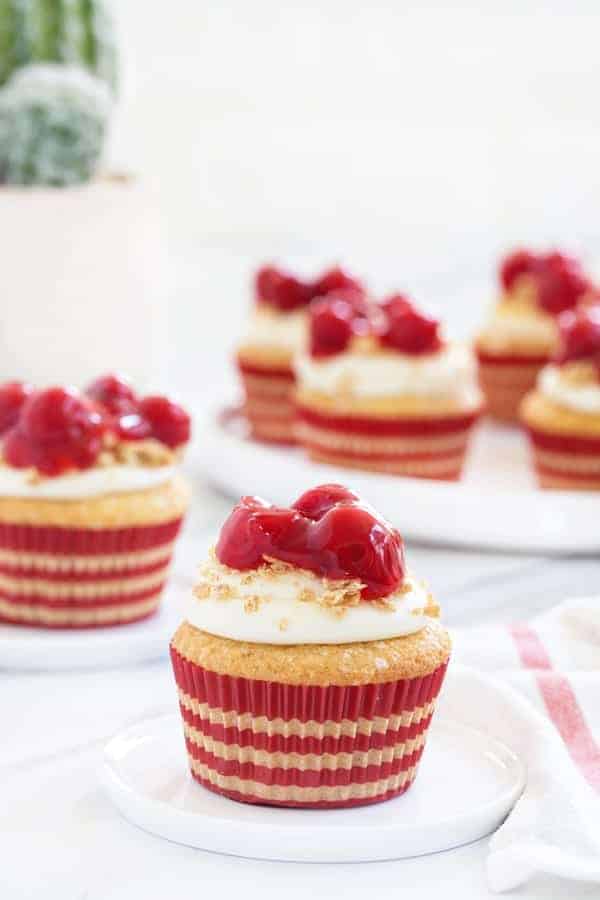 Challenge Dairy products are my go-to for pretty much any recipe that calls for cream cheese or butter, because I like what they stand for. There are no hormones, additives or fillers. Challenge is dedicated to putting all-natural high quality products on the table.
I also find it super cool that they've created a workflow that means their products are ready for the dairy case 24 hours from when that cow was milked. Talk about fresh! Most competitors take 5-7 days.
Seriously, these Cherry Cheesecake Cupcakes are so dreamy, you guys. If you're a fan of cheesecake, these may be your new favorite way to eat it. Who's ready for summer?!
For more delicious recipes using Challenge Dairy butter and cream cheese, be sure to check out this Peanut Butter Pie and these Cheesecake Brownies!