Looking for a rich, impressive dessert that's still easy to make? Look no further than this brownie trifle! Layers of fudgy brownies, chocolatey filling, whipped topping, and toffee bits combine for a beautiful and delicious trifle.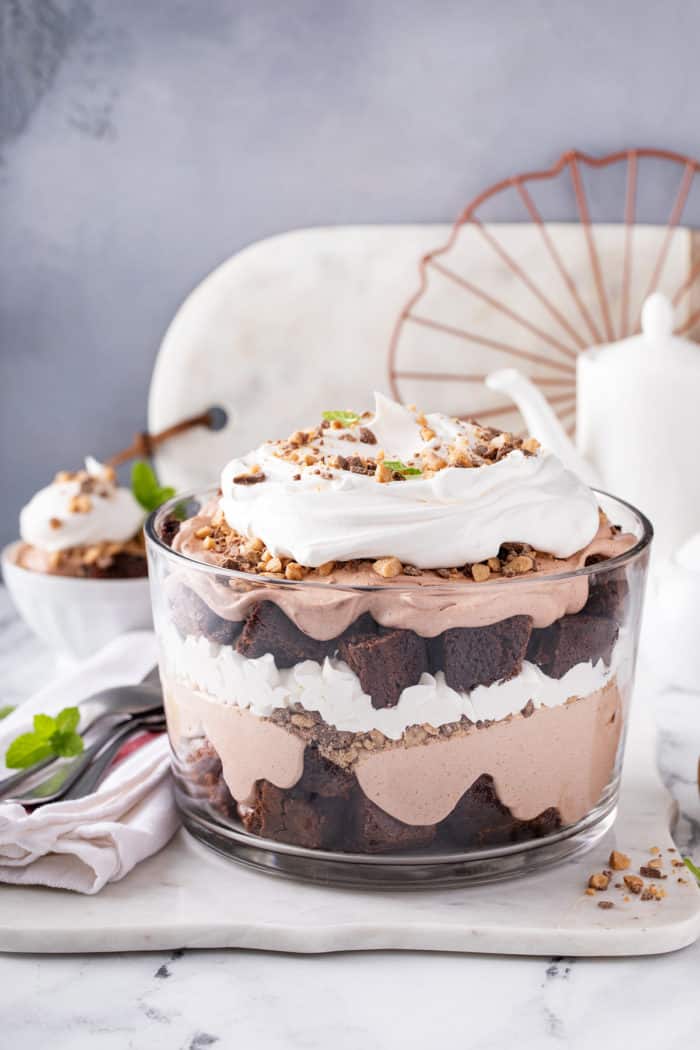 This post contains affiliate links.
I know that summer desserts are usually all about the fruit.
And like, that makes total sense. Seasonal eating and all.
But sometimes, I still just really crave some chocolate, whether it's my favorite chocolate chip cookies or the best chocolate cake.
This brownie trifle is somehow the best of both worlds. Rich and chocolatey, yet still light and cool and creamy – perfect for summer! This is one that is going to end up on repeat here.
WHAT IS A TRIFLE?
If you've ever watched Friends then you're probably familiar with the infamous trifle episode, but do you actually know what a trifle is?
A trifle is a British dessert, traditionally made from sponge cake layered with jelly, custard, or cream. There is also often some kind of fruit element, either in the form of fresh fruit or the jelly.
I love taking the traditional trifle and putting twists on it. I've made pumpkin trifles with my pumpkin bread, ambrosia trifles with angel food cake and ambrosia salad, and even s'mores trifles.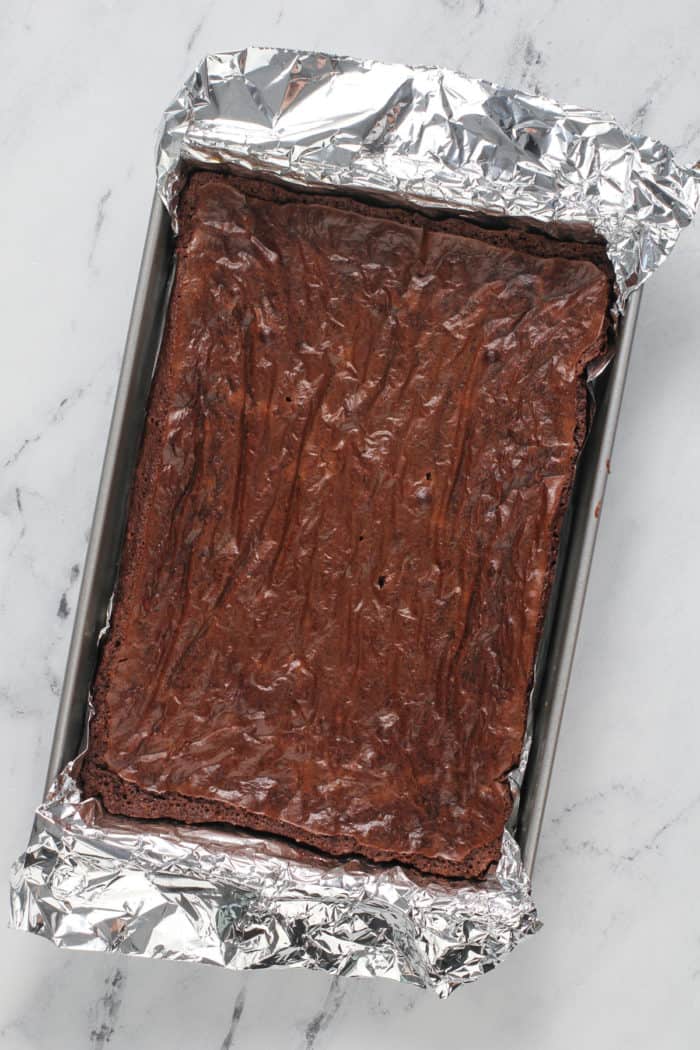 This brownie trifle is the latest addition to that collection. I layered fudgy brownies with a simple chocolate cream and added milk chocolate toffee bits for a bit of crunchy texture.
Like all trifles, this one looks so beautiful and will absolutely impress your guests, but is actually deceptively easy to make.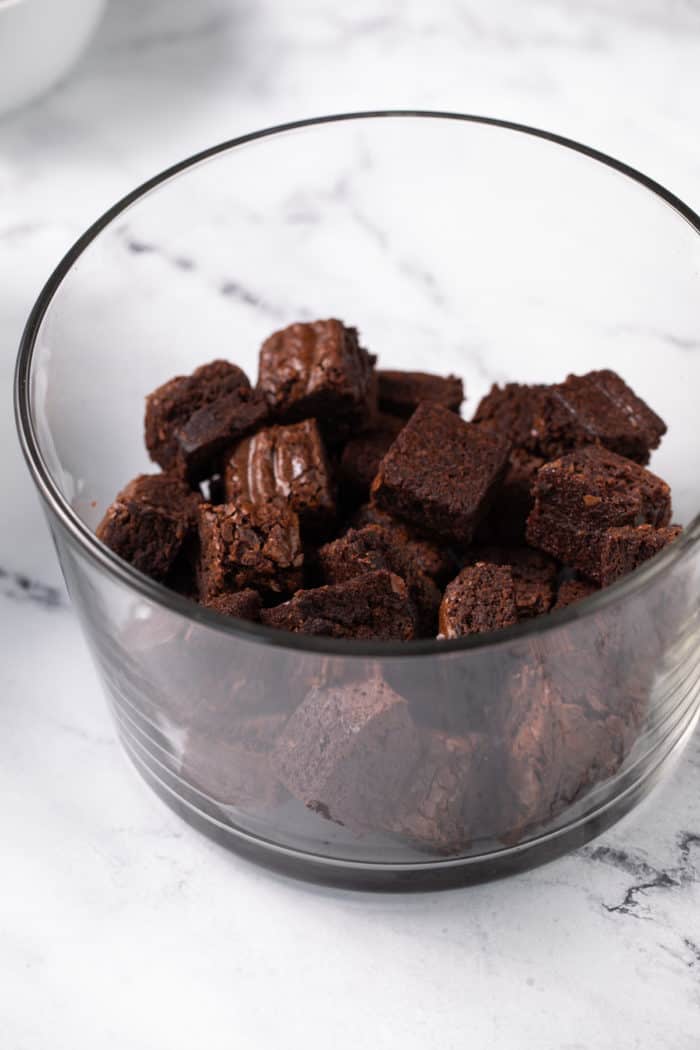 HOW TO MAKE THIS BROWNIE TRIFLE
Once you see how easy this recipe is to make, you might just find yourself making trifles all of the time!
Brownie trifle ingredients
I use what I consider to be several "shortcut" ingredients in this recipe. Don't worry, though – no one will guess that you didn't make everything from scratch!
This recipe is made up of 4 main components:
Brownie layer: You could use your favorite fudgy brownie recipe, but I take a cue from my salted caramel brownies and use 2 Ghirardelli brownie mixes and make them according to the box instructions. I think the Ghirardelli brownie mixes are pretty hard to beat when it comes to flavor and texture!
Chocolate cream layer: For this, we'll use a combination of instant chocolate pudding mix, whole milk, sweetened condensed milk, and thawed Cool Whip.
Whipped topping layer: We'll use a bit more Cool Whip on its own to balance out the richness of the brownies and the chocolate cream.
Crunchy topping: I adore the Heath Milk Chocolate English Toffee Bits. I could honestly eat a whole bag on their own! They pair perfectly with the rich brownies and cream layers to add some texture and extra flavor.
If you can't find or don't care for Ghirardelli brownie mixes, you can use another brand of brownie mix or homemade brownies. But I'll stick with the Ghirardelli mixes, personally!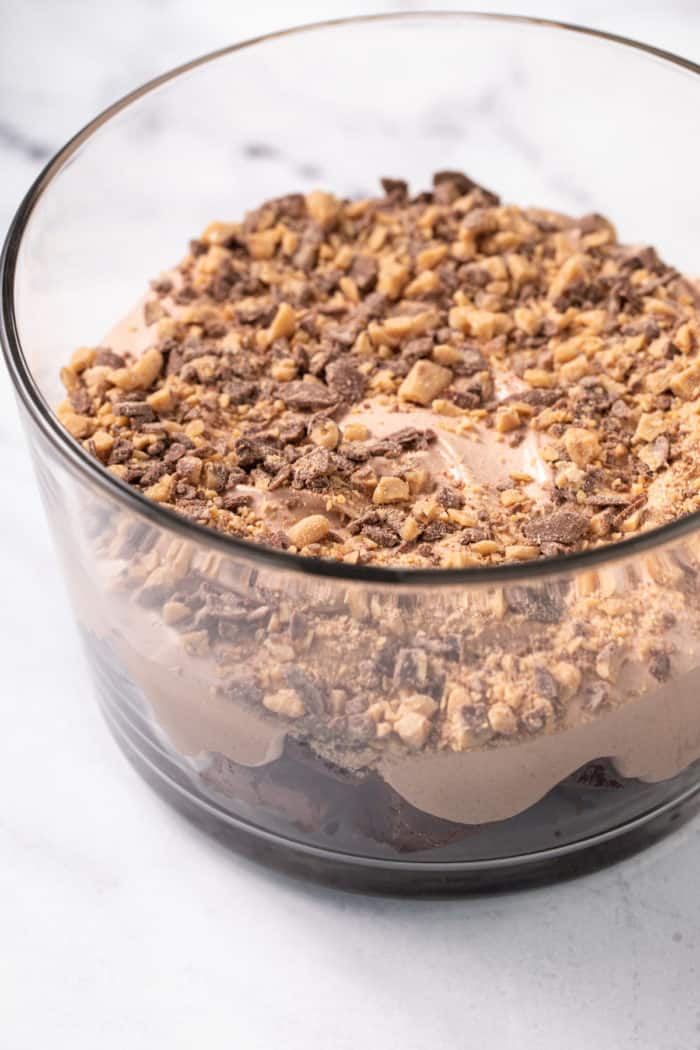 Tools you'll need
The most specific thing you'll need for this recipe is a trifle dish to assemble it in. The straight sides of a glass trifle dish are what make this dessert look so impressive!
If you don't have a trifle dish, you can use a large glass bowl. It'll still taste great! Try to use one in the 3-quart range.
Making and layering this recipe
The first thing you'll want to do is make the brownie mixes according to the package directions, baking them in a 13×9-inch pan.
Let the brownies cool completely and cut them into 1-inch pieces. Depending on the exact size of your trifle dish, you may end up with some brownie pieces leftover after layering everything together. Lucky for you, they are great for snacking on!
Next you'll make the chocolate cream. Combine the chocolate pudding mix, the whole milk, and the sweetened condensed milk, then fold in one of the containers of whipped topping.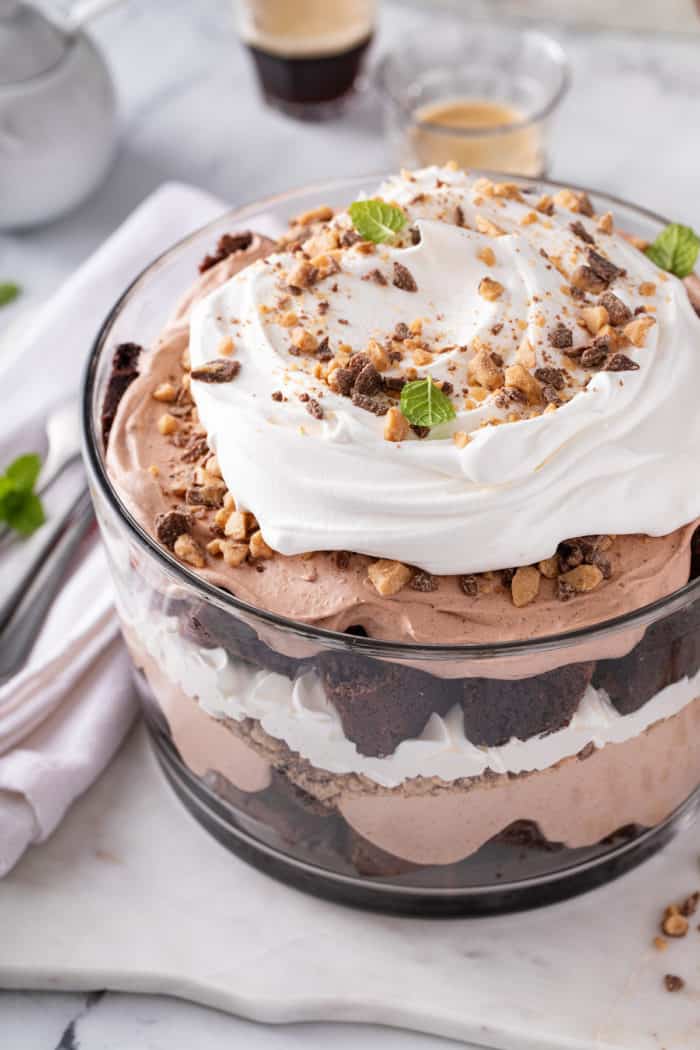 Now it's time to layer your brownie trifle!
Place half of the brownie pieces in the bottom of the trifle dish. Layer on half of the chocolate cream, ⅓ of the toffee bits, and half of the remaining whipped topping. Repeat the layers, ending with the last ⅓ of the toffee bits on top.
Cover and chill the trifle for 3-4 hours before serving.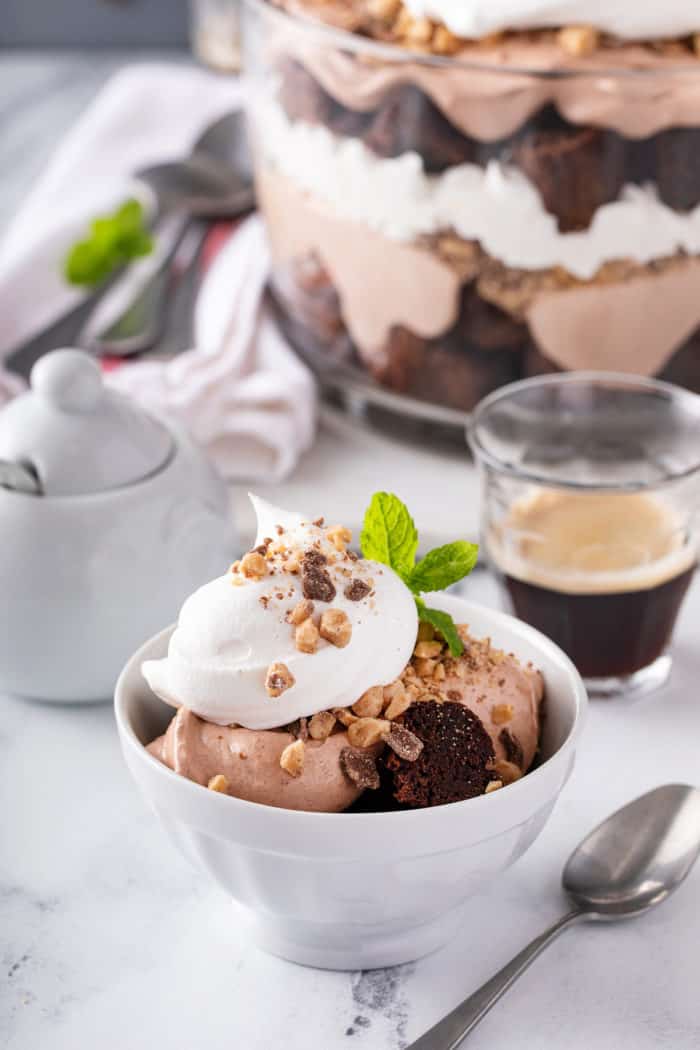 MAKE-AHEAD TIPS
Since this brownie trifle needs to chill for at least 3-4 hours, it's the perfect make-ahead dessert for a party or potluck.
You could easily make this early in the morning of a gathering or even the night before. I would hold off on adding the toffee bits to the top until just before the party if you plan to make it more than 3-4 hours ahead of time.
You could also prep the components ahead of time and then assemble the trifle the day of the event.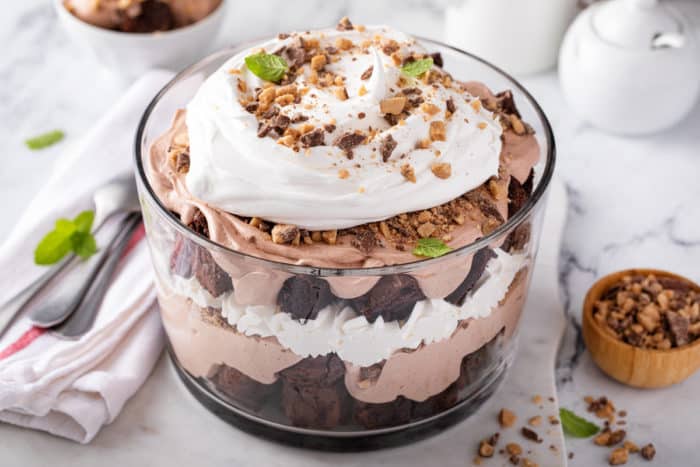 Bake the brownies; let them cool, then cover them and keep them at room temperature for up to 2 days.
Mix together the chocolate cream; place it in an airtight container and keep it in the fridge for up to 2 days.
When you're ready to assemble, it'll be a quick job to cut the brownies and layer the trifle before letting it chill.
Give this brownie trifle a try this summer. It may just become your new summer favorite!