Delicious Homemade Funfetti Cupcakes are so easy to make and perfect for just about any occasion. Dress these cuties up for any holiday or celebration just by changing the color of the sprinkles!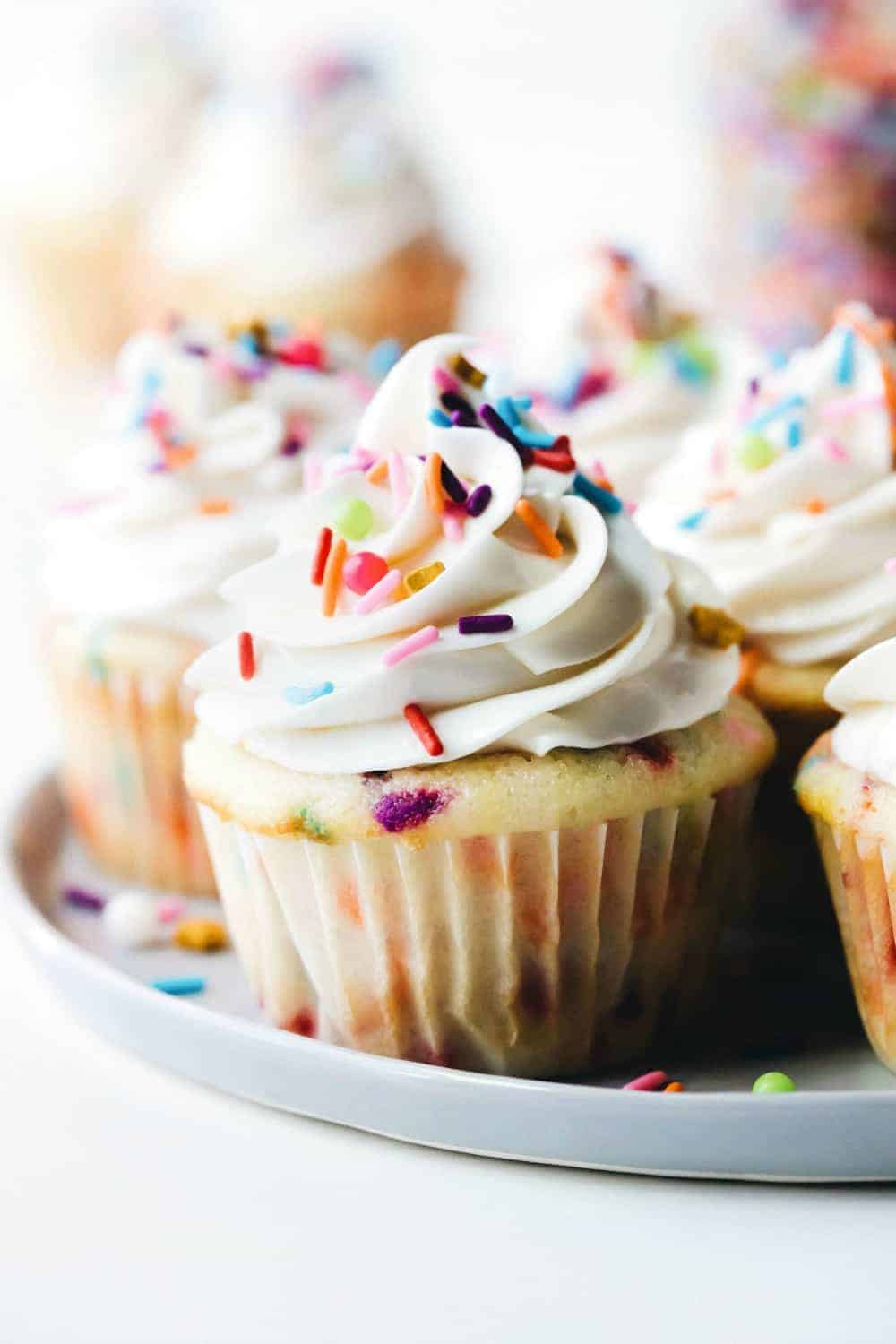 I decided the other day that I might be the worst parallel parker ever. I'll opt to pay $5 for valet parking any day of the week over paying a quarter and having to parallel park.
And people know that if I'm driving and there's no valet, they better be prepared to hoof it, because I'm hunting for those spots that you can just drive right into even if it means we're blocks away from where we're going.
Honestly, I don't even know how I passed that portion of my driver's test at 16. Well, I did have to take the driving portion twice because I didn't break fast enough when someone plowed out of their driveway in front of me.
Yep, still blaming that guy in the black Ford Escort.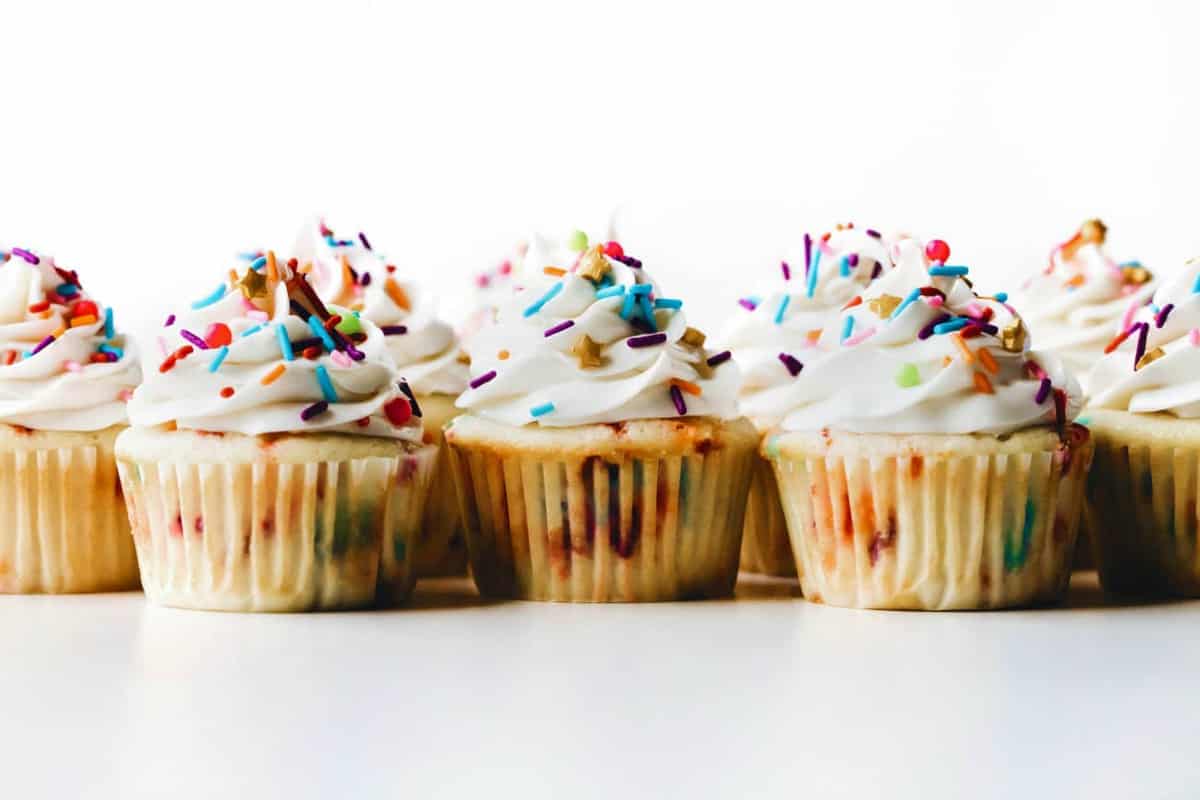 Yesterday, my neighbor and I decided to take our girls to a coffee shop near Cleveland that serves those ridiculous, candy-filled milkshakes that we kept seeing on Instagram.
Yep, you guessed it, parallel parking. Fortunately, all of my pre-parking anxiety was for nothing because there was pull-in spot in a prime location.
One $14.95 milkshake later, Elle discovered Twinkies (which she thought were disgusting) and proclaimed she was "amped" while doing the robot in the middle of Petco.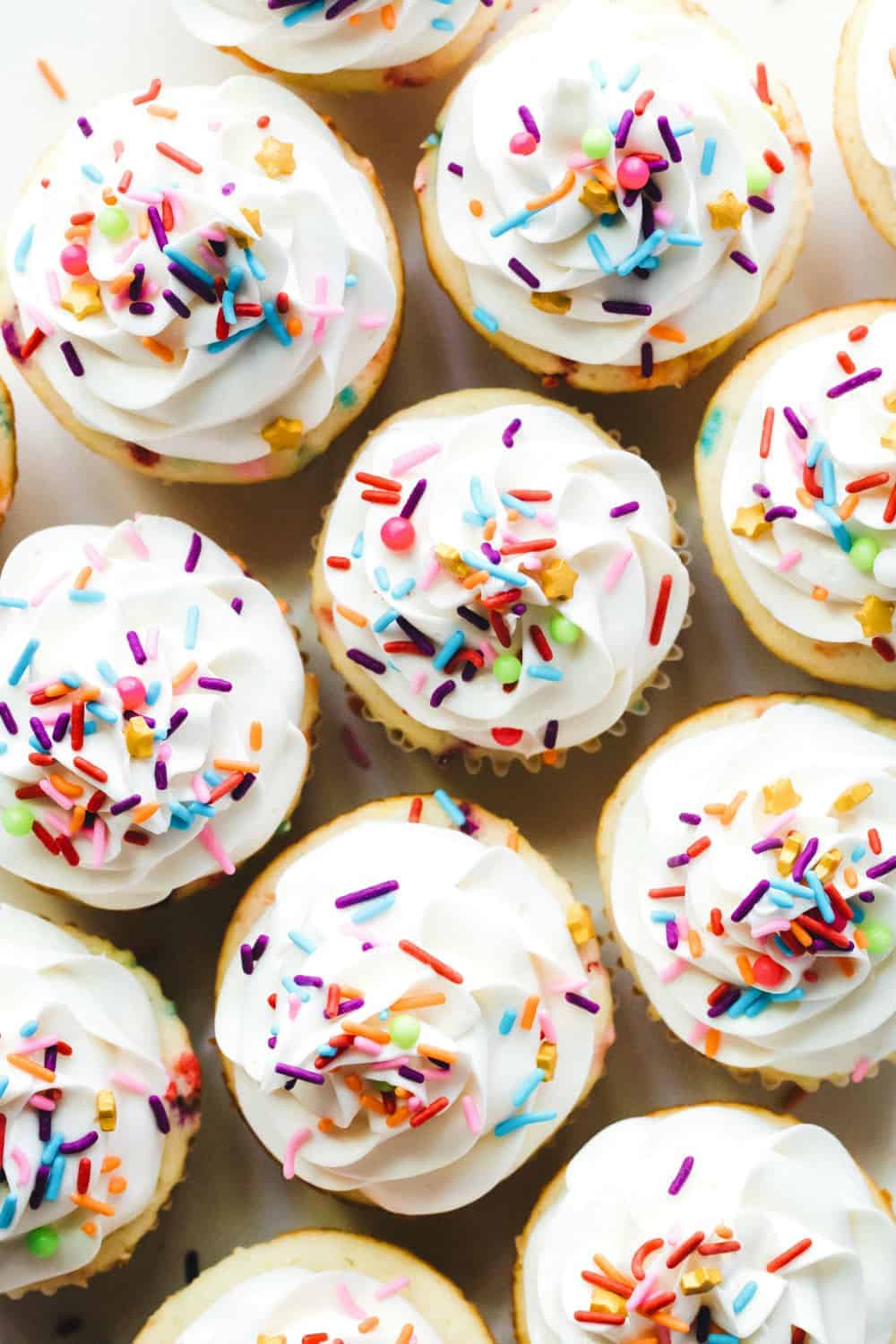 They even had a milkshake that was blended with a piece of cake, but of course, the girls opted for the Unicorn & Rainbows shake.
Needless to say, it'll be quite some time before we experience one of those shakes again and let me tell you, it was definitely an experience.
Since school starts in just a few days, I'm thinking about whipping up a few batches of cupcakes or cookies for the teachers to enjoy. And ranking pretty high on my list are Funfetti Cupcakes complete with sprinkles in their school colors.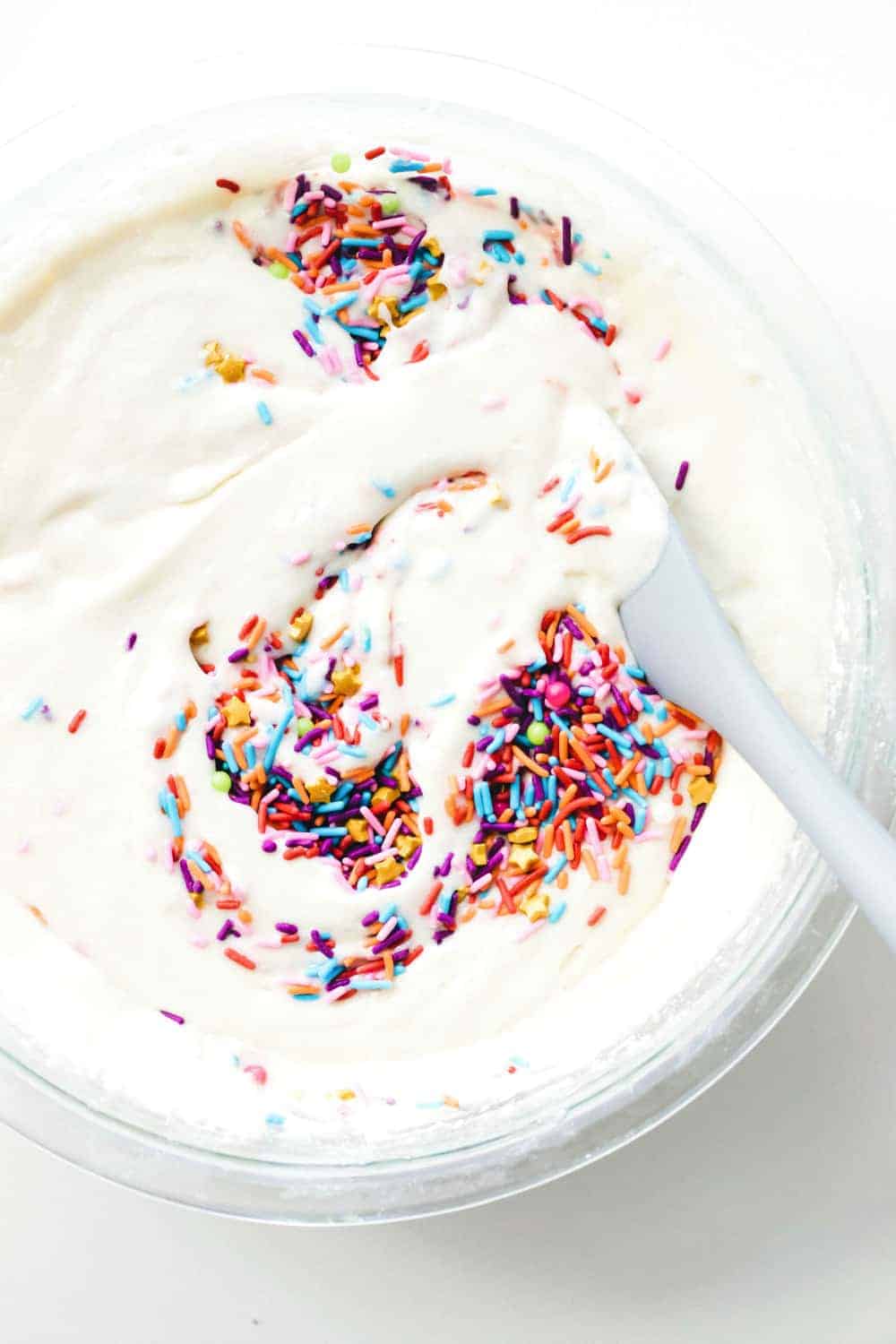 WHAT ARE FUNFETTI CUPCAKES?
If you've never had Funfetti cake before, you might be wondering what exactly "funfetti" is.
"Funfetti" just refers to a vanilla cake with multi-colored sprinkles baked in. You might have grown up calling it "confetti cake." Or some people just consider it to be birthday cake.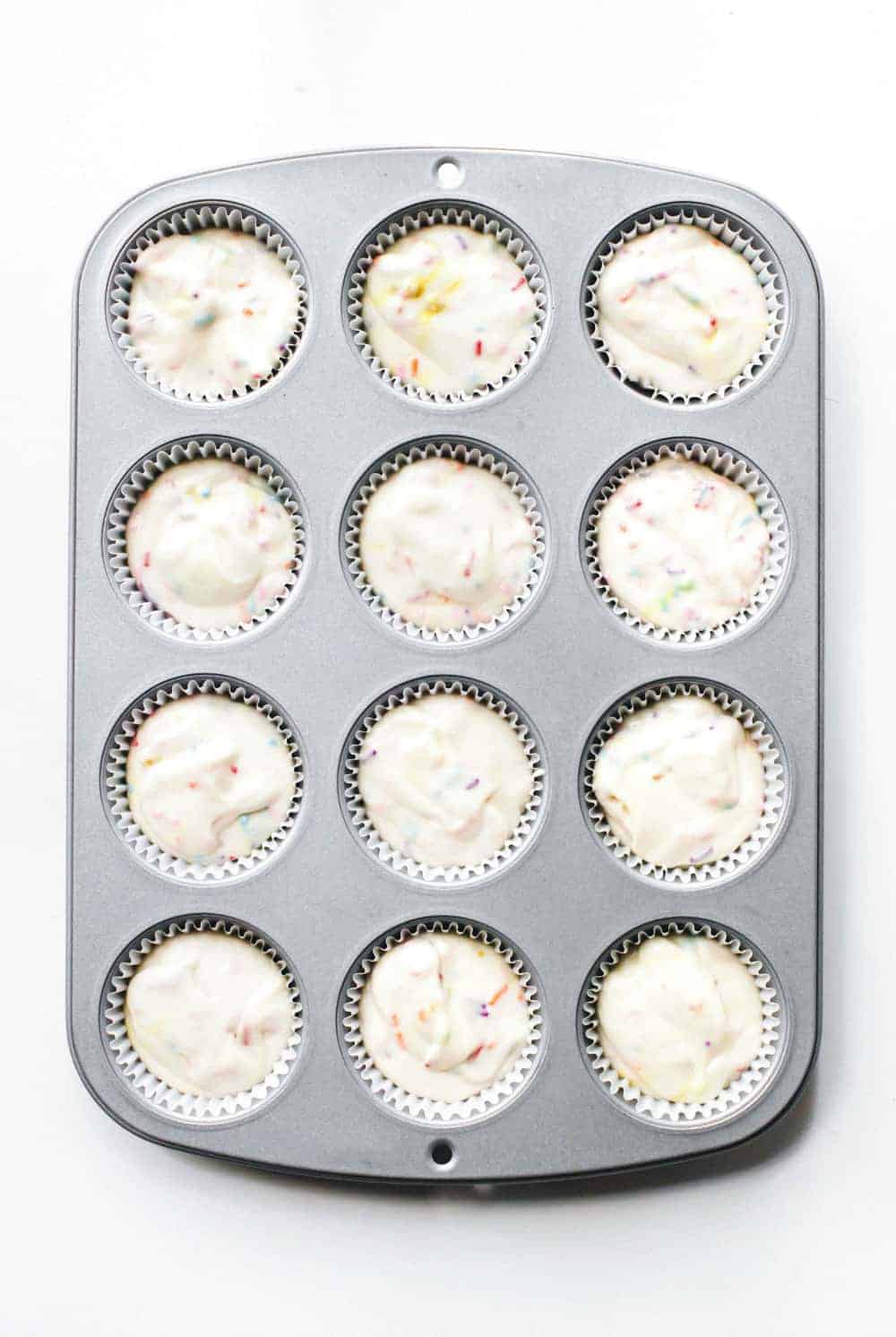 But "funfetti" sounds so much more…well, fun!
I've shared a couple of other funfetti recipes before with my Funfetti Sugar Cookie Bars and Birthday Cake Cookies. Others have even gotten in on the funfetti craze with recipes such as funfetti cheesecake and funfetti brownies.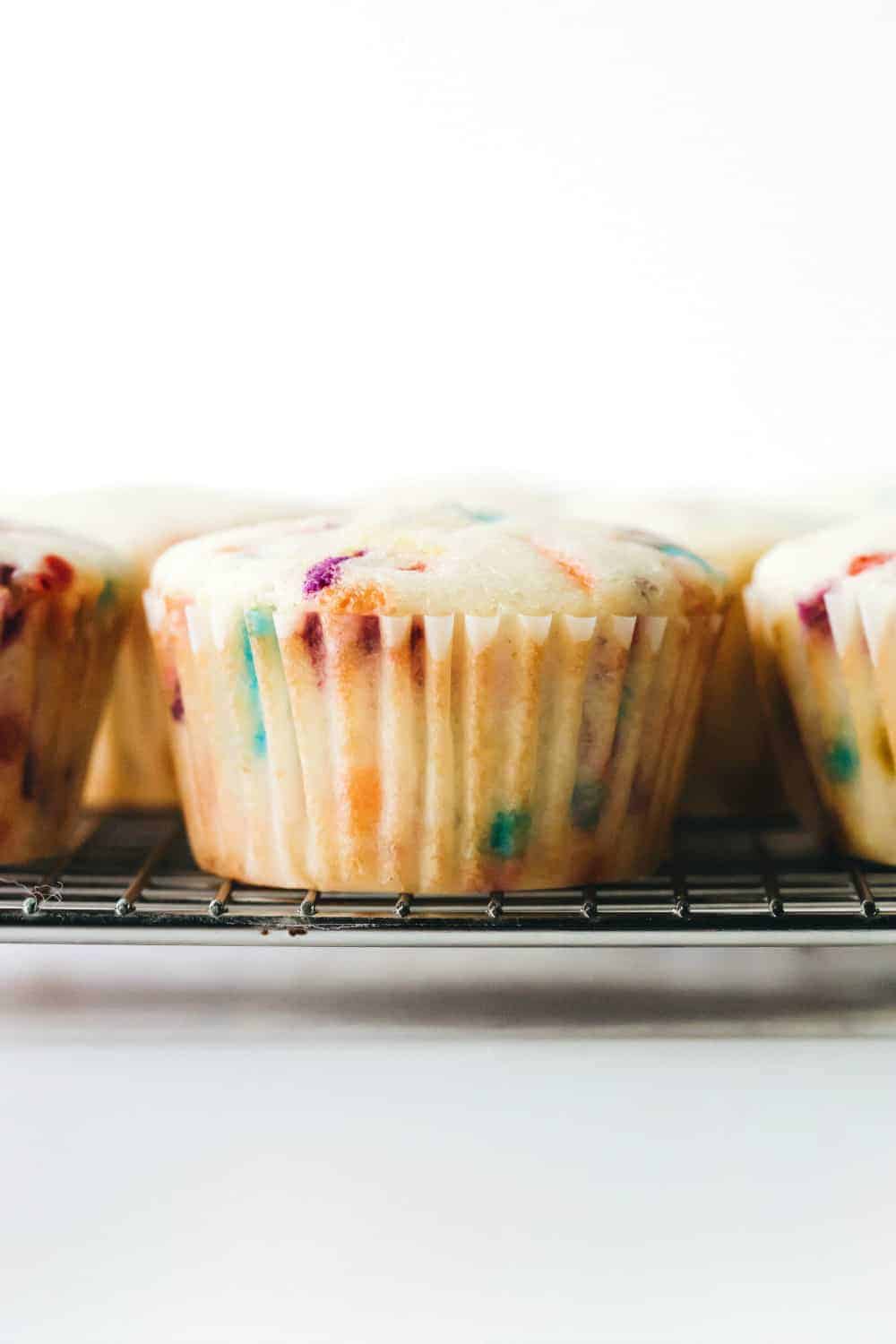 MAKING FUNFETTI CUPCAKES FROM SCRATCH
If you read MBA on a regular basis, you know I'm not one to diss a boxed mix. My Doctored Cake Mix is one of my favorite kitchen magic tricks for a reason.
But I have to say, homemade funfetti cupcakes are so much better. And they're almost as easy!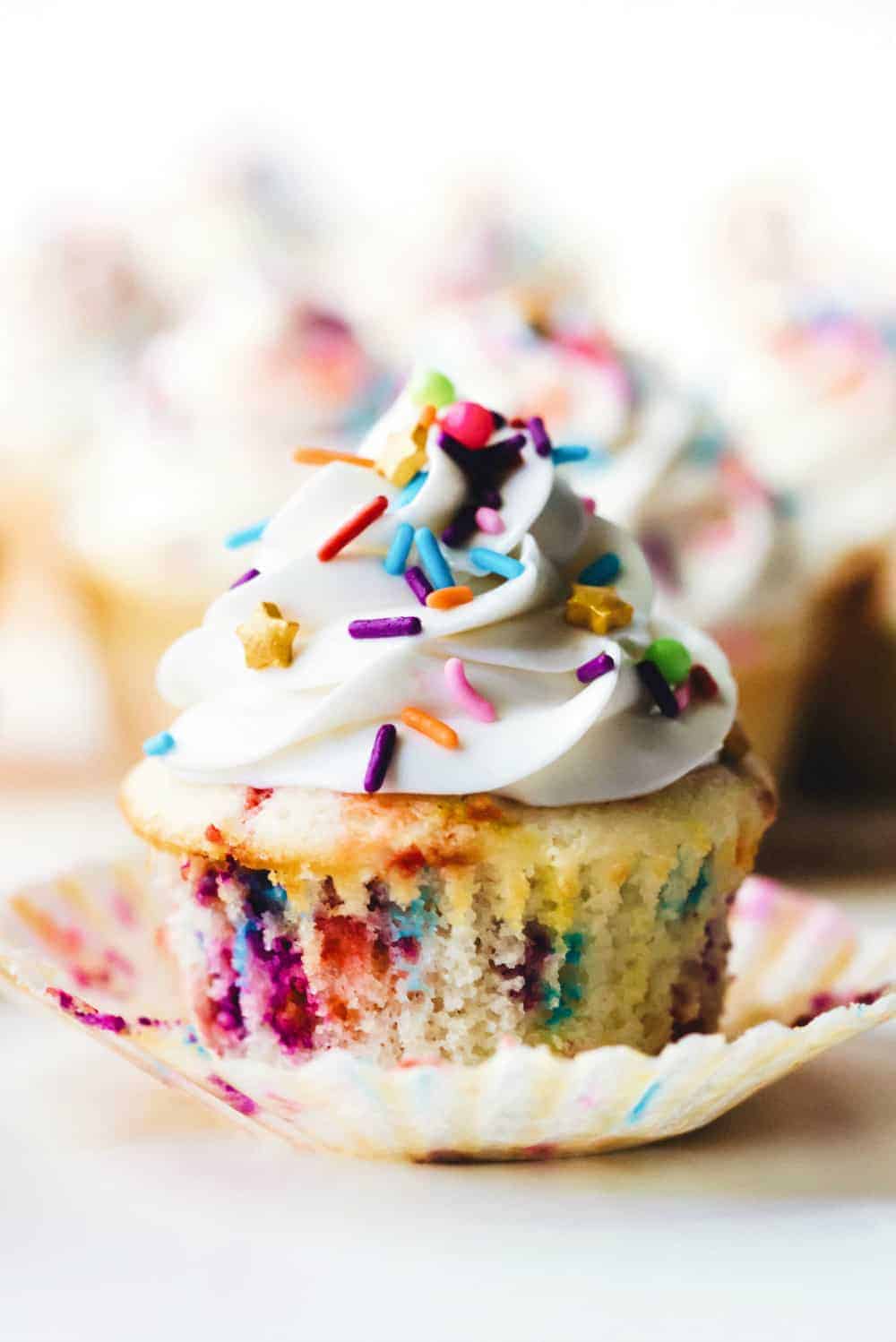 Besides, I know the sprinkles alone will make your kids want to help with these cupcakes. And what better way to start teaching basic math skills than by getting them to help you measure ingredients?
There's an entire half cup of sprinkles in this recipe. That's a lot of sprinkles! But trust me, you want these cute little cupcakes to be full of color!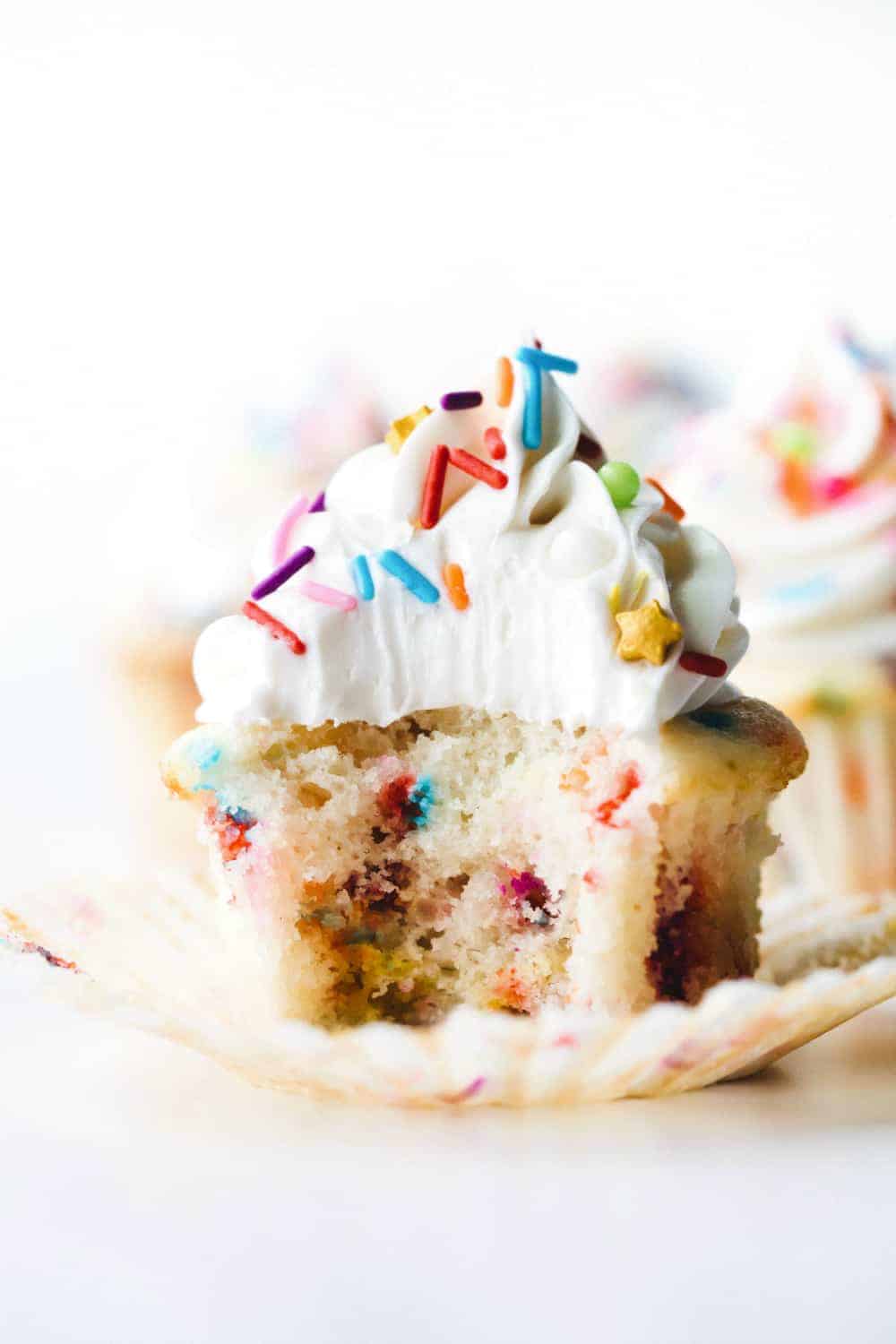 I love using multi-colored sprinkles for a fun, classic "birthday cake" version of this recipe. But you can use any color sprinkles that you like!
Try red and pink for Valentine's Day, orange and black for Halloween, shades of green for St. Patrick's Day, pink or blue for a baby shower…you are only limited by your imagination!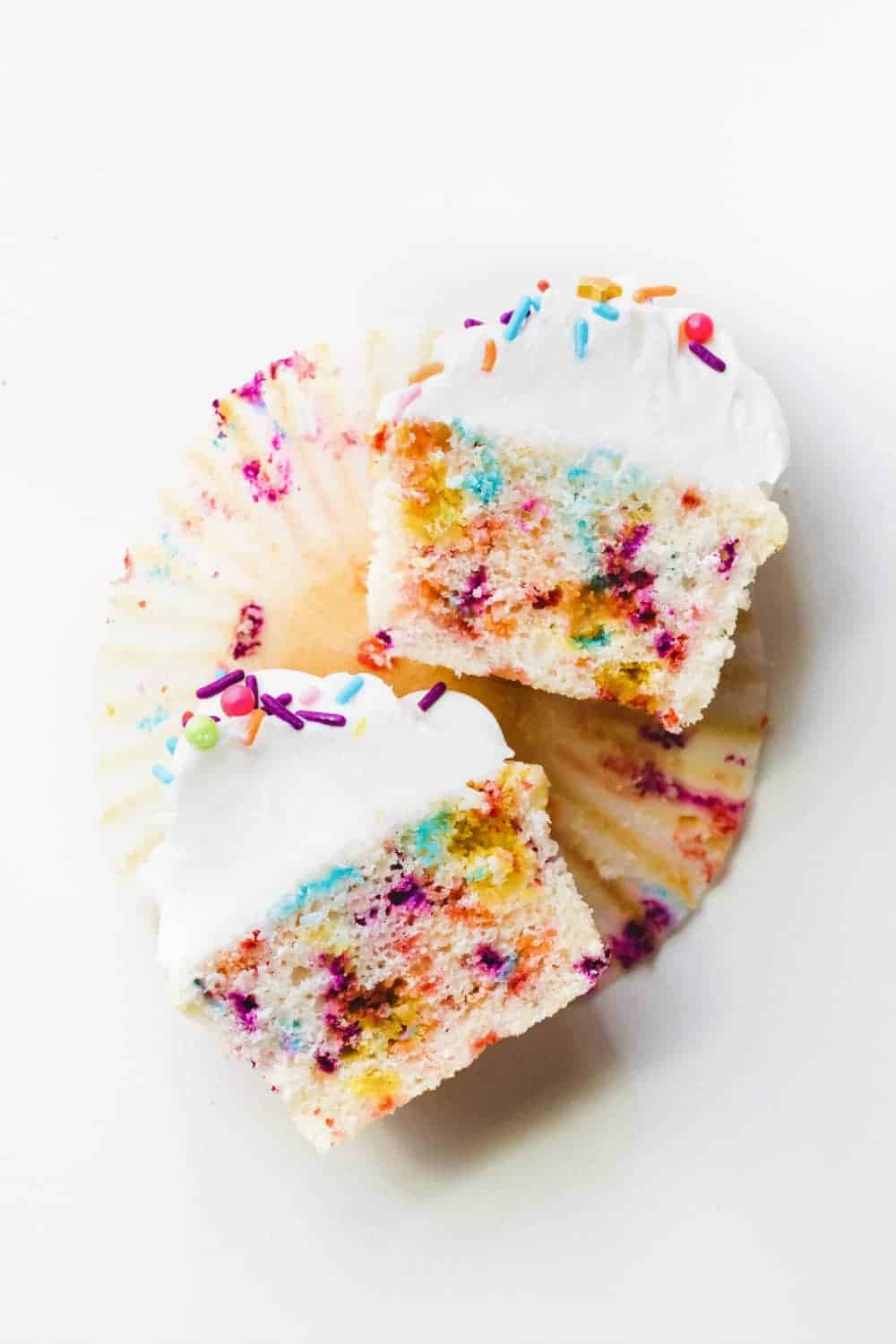 Top these beauties with a swirl of my Homemade Buttercream Frosting and maybe even a few extra sprinkles for a cupcake that's adorable AND tastes amazing.