Homemade Funfetti Cupcakes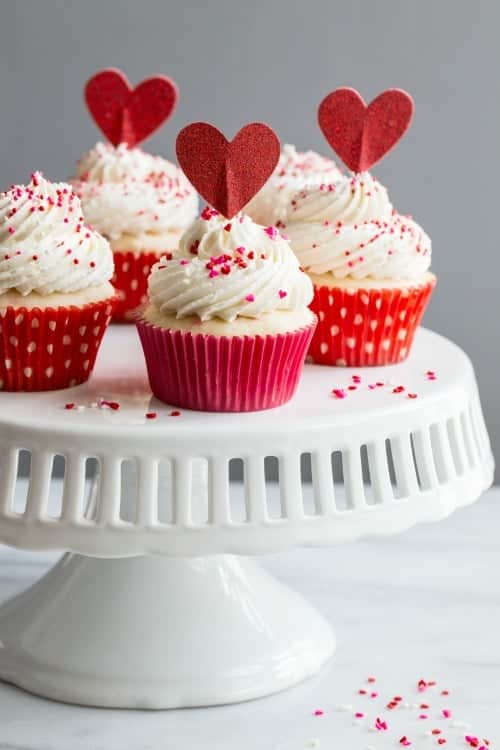 Delicious homemade funfetti cupcakes are so easy to make and perfect for just about any occasion. These cuties are dressed up for Valentine's Day, but they'd be just as cute with green sprinkles for St. Patrick's Day!
Happy Valentine's Day! Today I'm coming at ya with a delicious and easy recipe for homemade funfetti cupcakes. If you read MBA on a regular basis, you know I'm not one to diss a boxed mix, but I have to say homemade funfetti cupcakes are so much better. And they're almost as easy!
Since we're just about a week away from moving into our new home, we're keeping Valentine's Day low key this year – well, really, we keep it low key every year.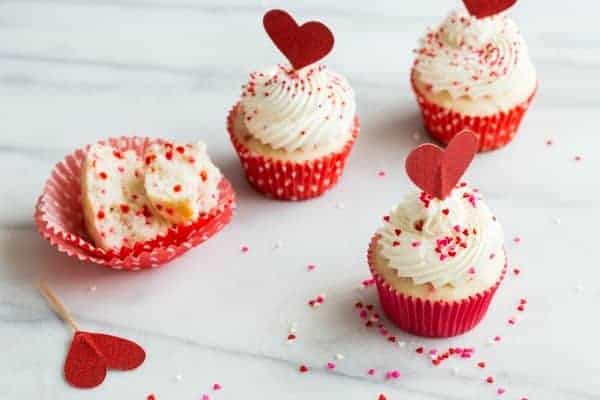 We're headed out for an early dinner with Elle, and then hitting up a few home improvement stores to browse lighting fixtures and cabinet hardware. We're fancy like that. And if I'm being honest, Elle and I don't really need a giant bouquet of roses and expensive dinner to know how much Eric loves us. I mean, he cleans the kitchen after I bake up a storm, makes me heart-shaped PB&J sandwiches on the reg, and changes the majority of Elle's diapers. That right there, that's love.
When I was thinking of a few Valentine's Day desserts to share with you, funfetti cupcakes immediately made the list. Let's be real, who can resist bright, sprinkled-flecked cake? Certainly not this girl. Add on a swirl of buttercream and I'm pretty much in cupcake heaven.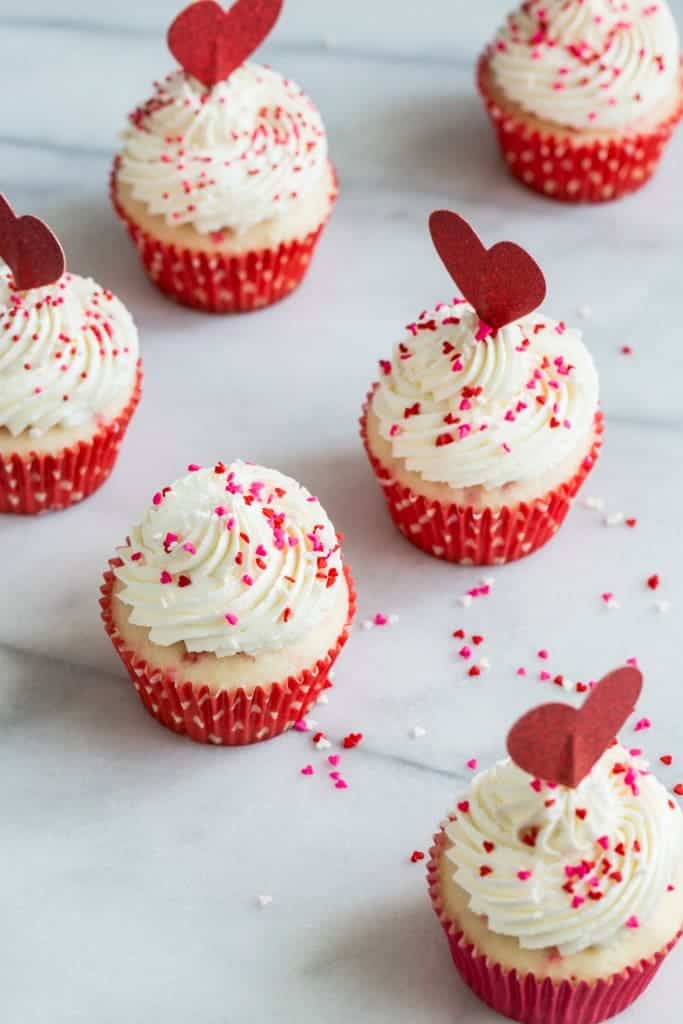 The great thing about homemade funfetti cupcakes is that you can customize them for pretty much any occasion. Just add different colored sprinkles into the batter, tint your buttercream a fun, festive color and you're good to go. Think of all the possibilities!
What are you up to for Valentine's Day?
Photo Credit: Emily Caruso of Jelly Toast


Craving More? How about these lovely Valentine's Day Desserts?
Strawberry Marshmallow Fudge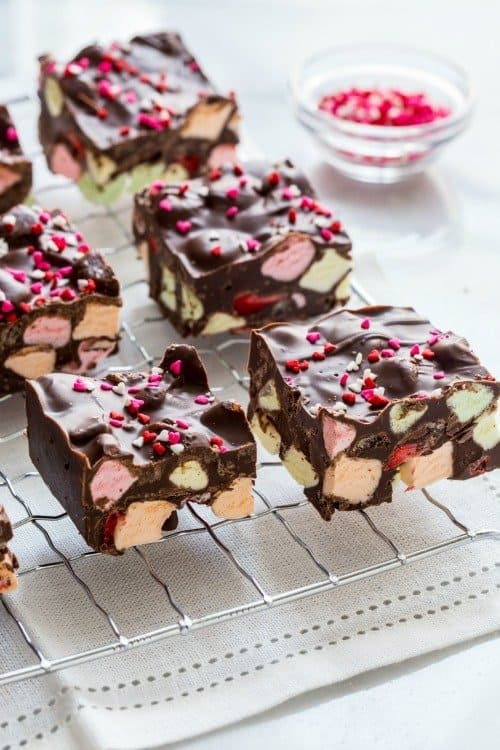 Peanut Butter Brownie Parfaits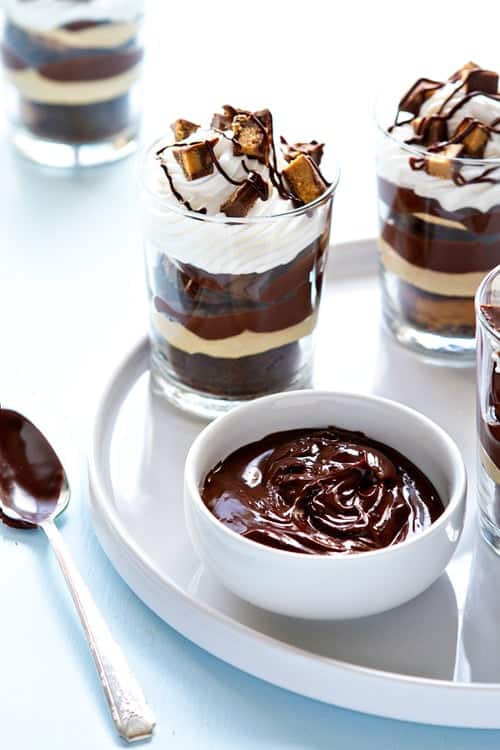 This post may contain affiliate links. We are a participant in the Amazon Services LLC Associates Program, an affiliate advertising program designed to provide a means for us to earn fees by linking to Amazon.com and affiliated sites.