Homemade chocolate frosting is a delicious way to top cakes and cupcakes. This chocolate frosting is so easy to make, you will never bother with store-bought frosting again!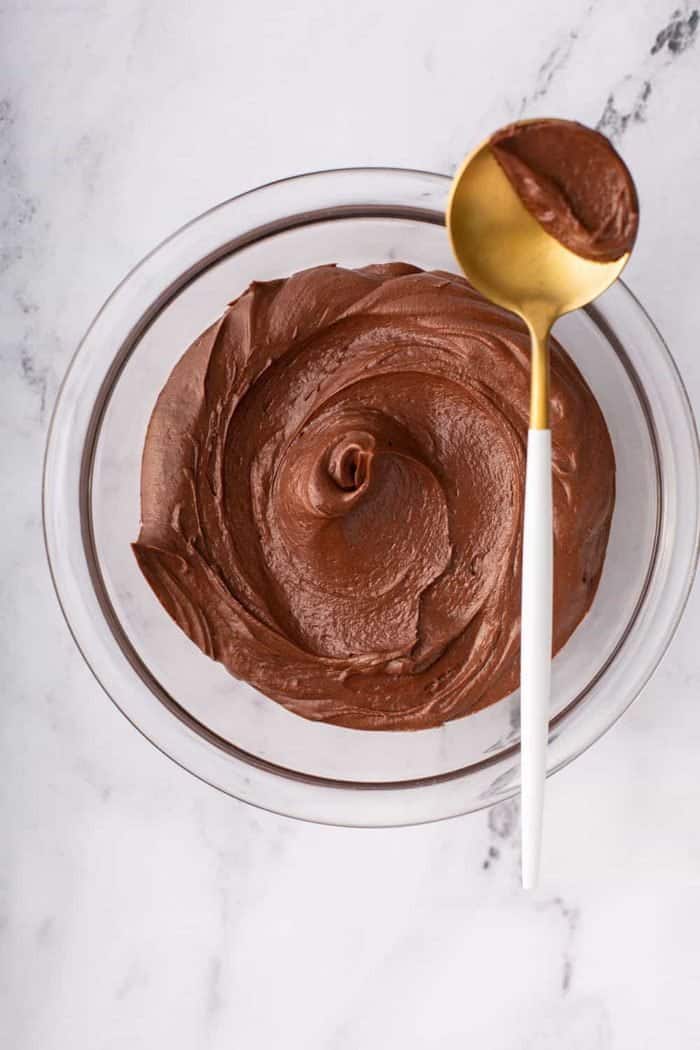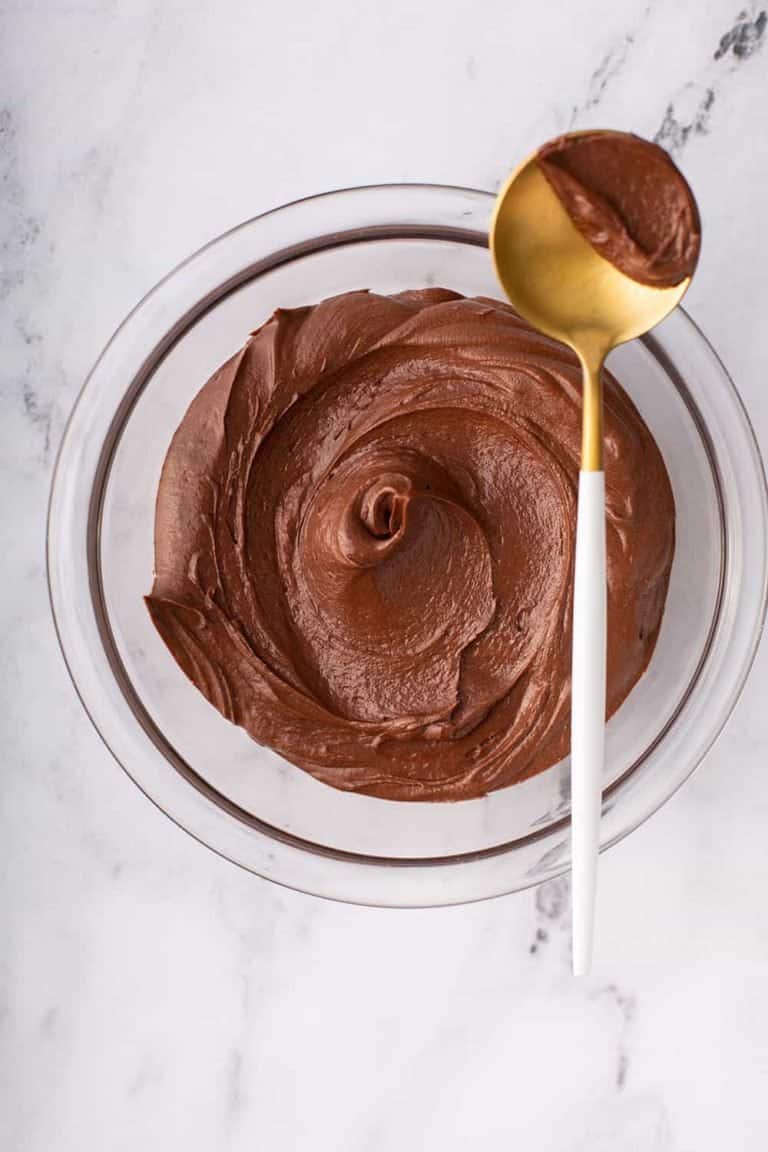 When you run a dessert website, frosting is a pretty important component of your life.
Sure, I make an awful lot of cheesecake and candy and things that don't necessarily use frosting.
But when I'm making a cake, you know frosting is sure to come up.
I've shared my favorite Homemade Buttercream Frosting recipe before and it is always a crowd favorite. But sometimes you just need a chocolate frosting recipe, ya know?
This Homemade Chocolate Frosting is a quick and easy go-to for getting your chocolate frosting fix. It's so easy, your kid could make it!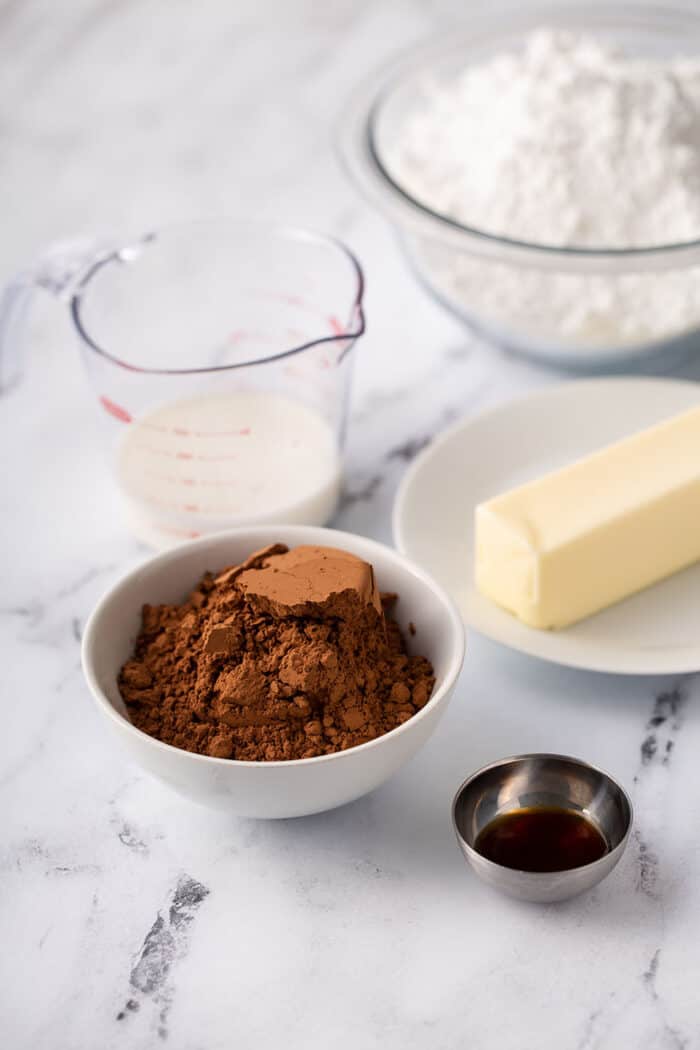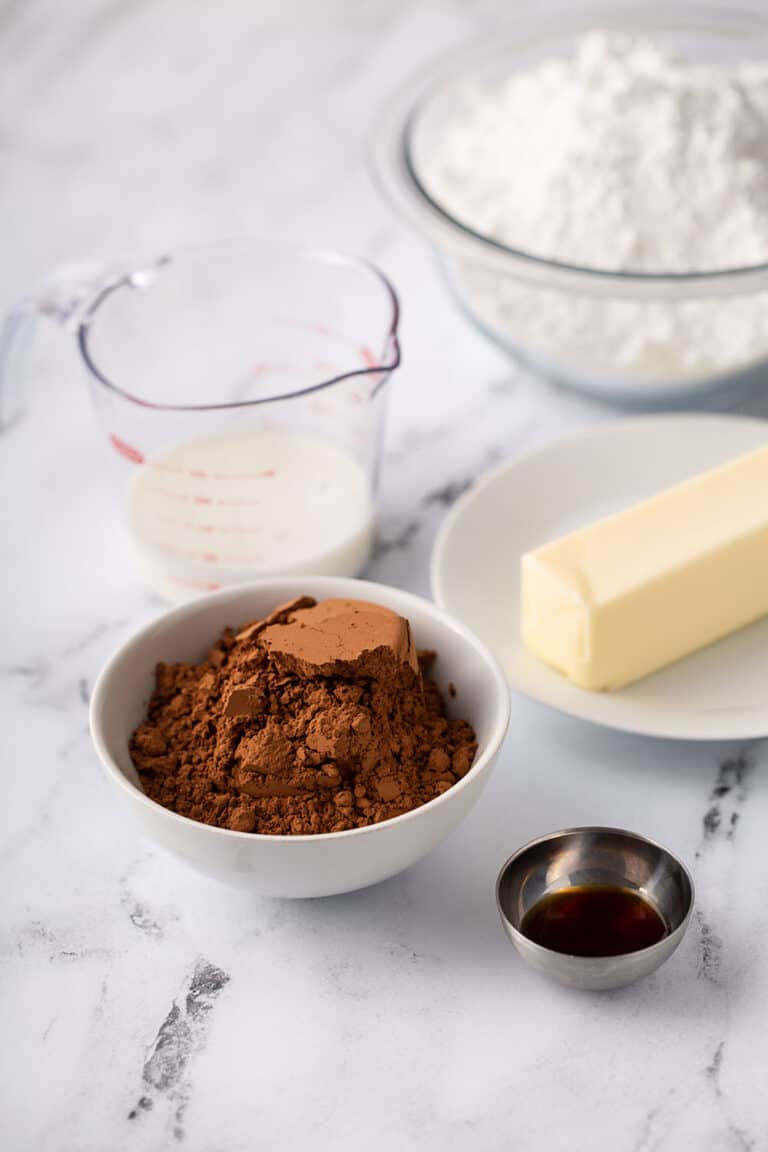 HOW TO MAKE CHOCOLATE FROSTING WITH COCOA POWDER
Cocoa powder is a bit finicky and doesn't always love to combine easily with other ingredients. It really blends well into warm liquids, though.
So this frosting is made with melted butter!
That's right, MELTED butter.
To make this Homemade Chocolate Frosting, melt ½ cup of butter and stir in the cocoa powder.
Alternate adding in the powdered sugar and milk, beating the frosting to your desired consistency. If you decide the frosting needs to be a bit thinner, just add a bit more milk 1 teaspoon at a time.
Finish the frosting off with a bit of vanilla and you're ready to top your cake or cupcakes!
I like to make my frosting right in the same pot I melt the butter in. I don't even bother with dirtying a bowl!
Sometimes I don't even bother pulling out my electric mixer and just beat the daylights out of the frosting by hand. That's not very often, though – it's quite the arm workout.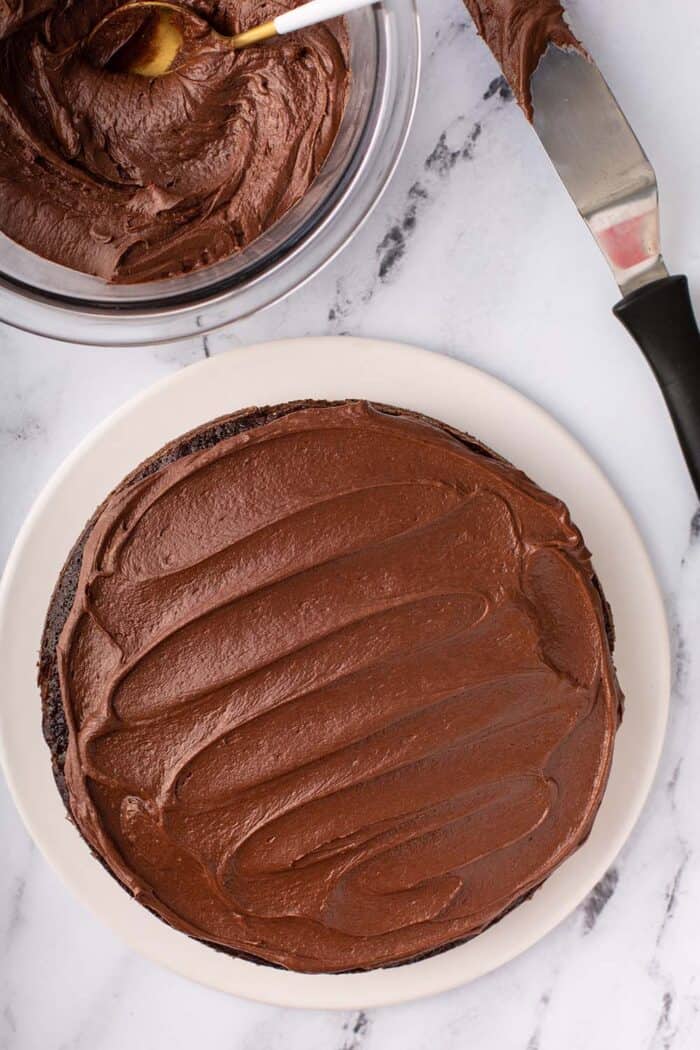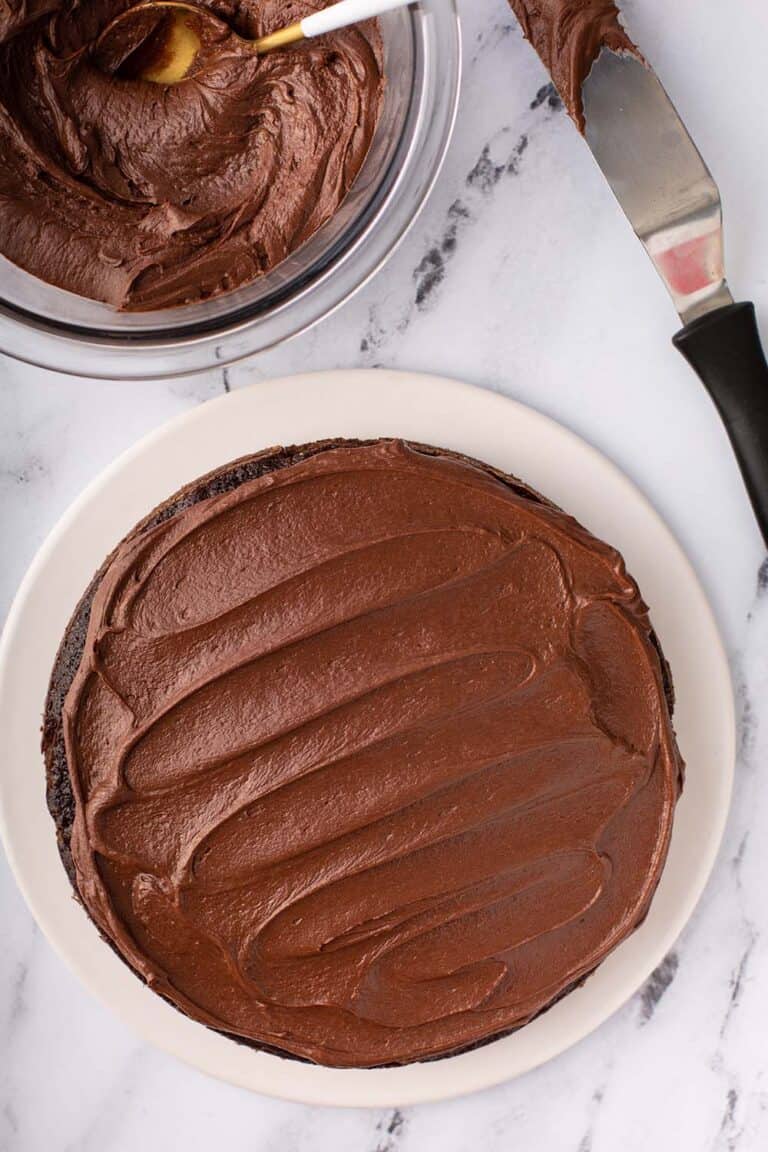 WHAT'S GOOD WITH CHOCOLATE FROSTING?
Better question: What ISN'T good with chocolate frosting?
Really, though – you could pair your Homemade Chocolate Frosting with just about anything.
Pile it on top of a chocolate cake (either the Best Chocolate Cake or Hershey's Chocolate Cake), on top of Peanut Butter Cake, or on cupcakes made with Doctored Cake Mix.
Pipe it onto Easy Strawberry Cupcakes for a chocolate-covered strawberry type of vibe. It would even be delicious on Banana Cupcakes.
You could even sandwich it between your favorite cookies for a cookie sandwich. Try it with my favorite chocolate chip cookies or Easy Sugar Cookies.
Or skip all of those ideas altogether and just dig into it with a graham cracker. I won't judge you if you do.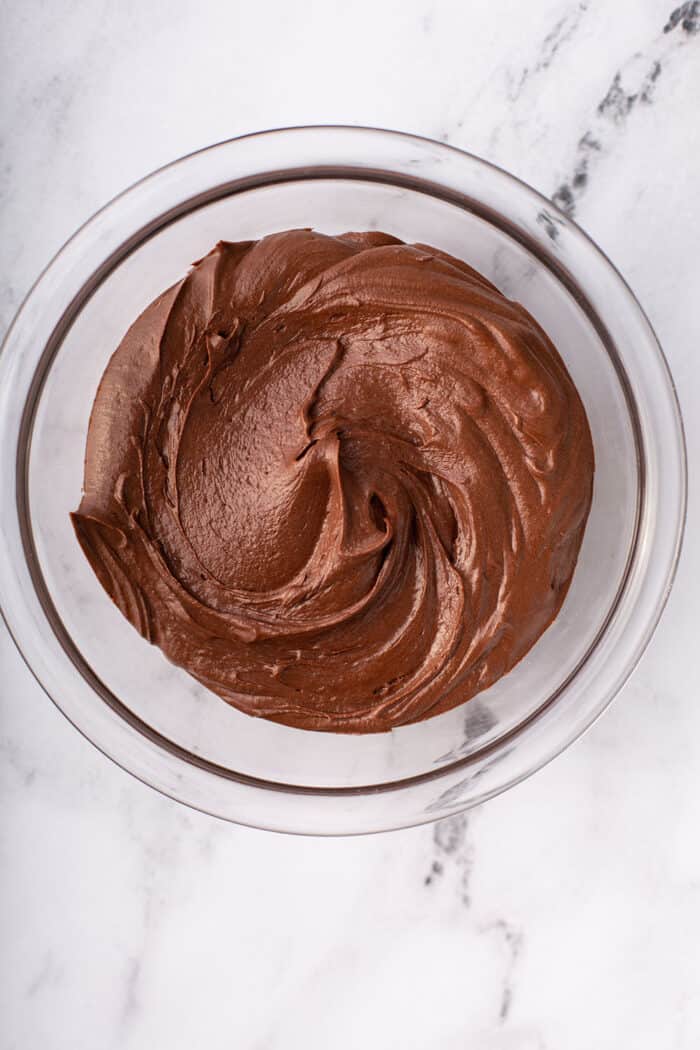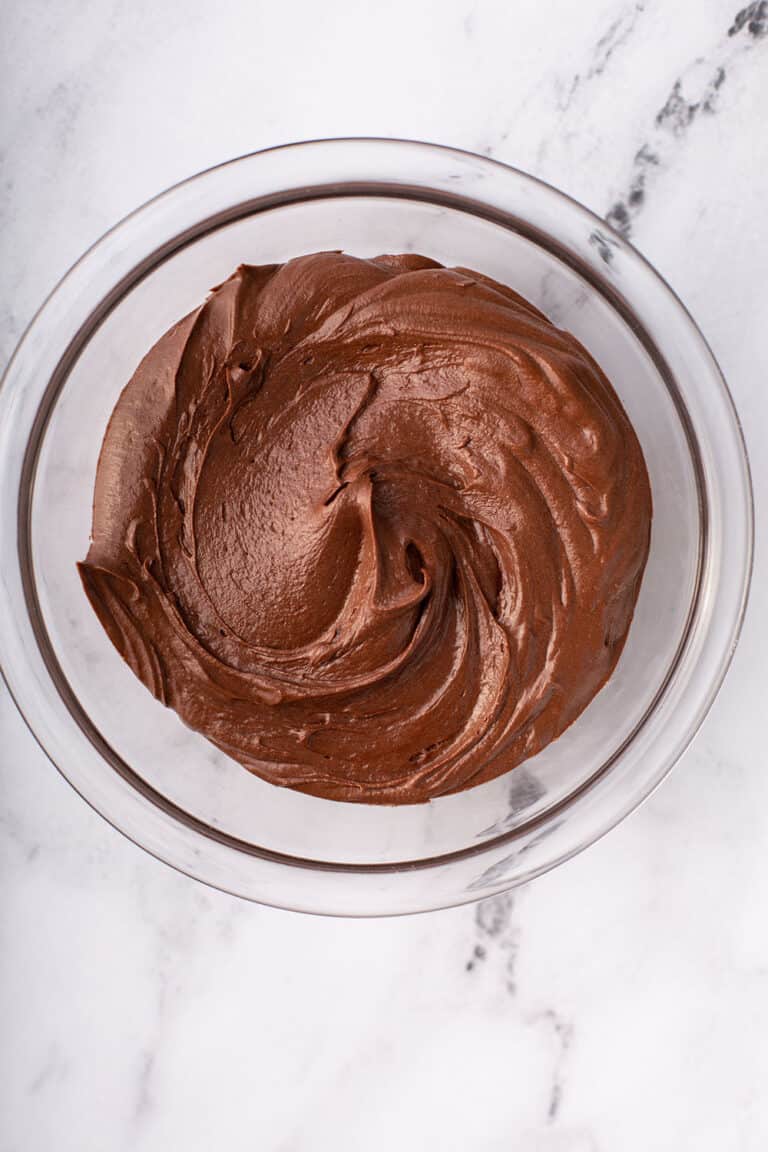 DOES CHOCOLATE FROSTING NEED TO BE REFRIGERATED?
Even though you can generally leave a cake or cupcakes topped with chocolate frosting out at room temperature overnight, I typically recommend storing your frosting in the refrigerator if you need to store it longer than that.
Homemade Chocolate Frosting will stay good in an airtight container in the refrigerator for up to 5 days.
To use, allow the frosting to come to room temperature for about an hour, then give it a good stir before using.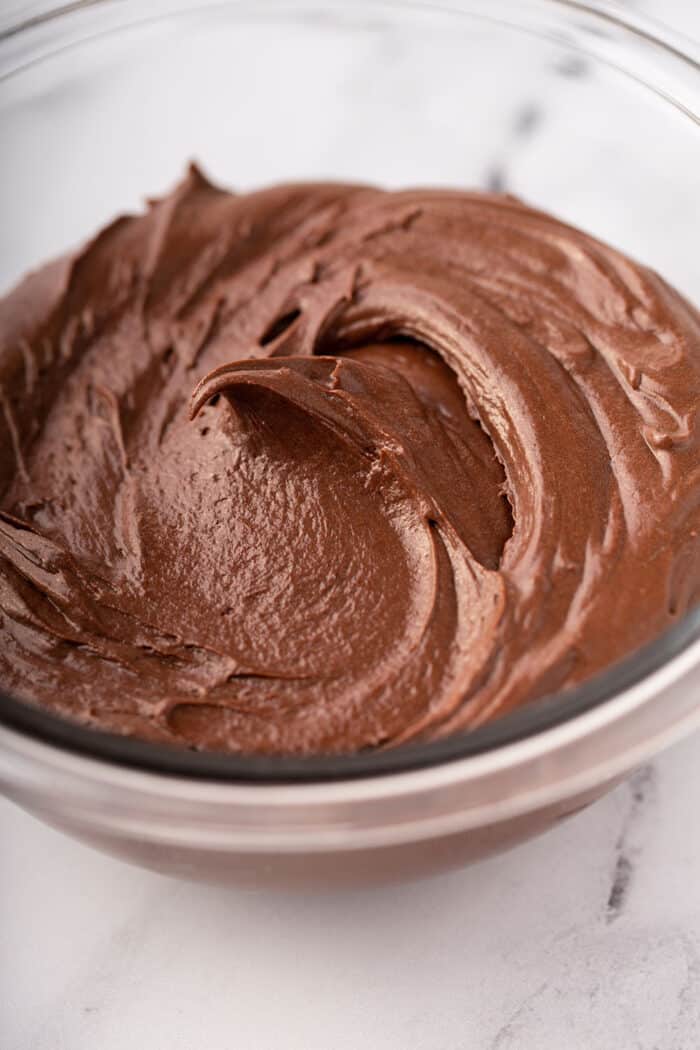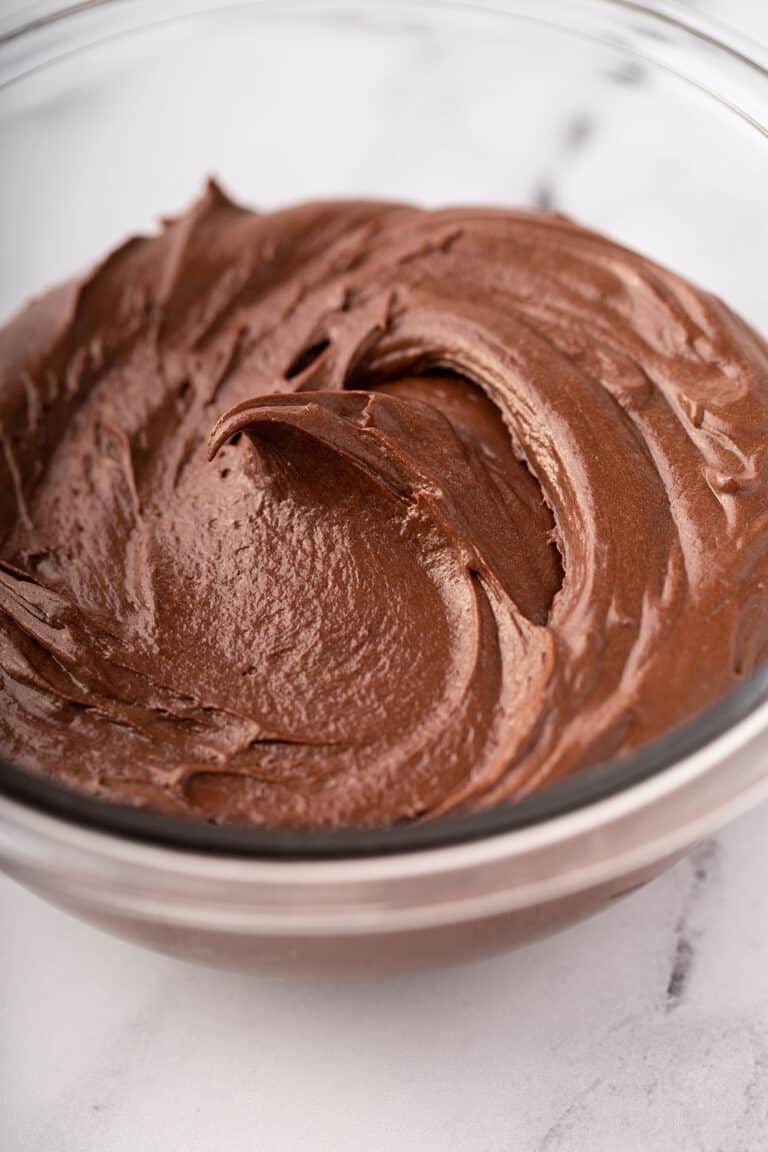 CAN CHOCOLATE FROSTING BE FROZEN?
If you want to store your chocolate frosting for longer than a few days, turn to your freezer!
Pop the frosting into an airtight, freezer-safe container and freeze for up to 3 months.
To use your frozen frosting, place the container in the refrigerator overnight so the frosting can thaw. About an hour before you're ready to use it, bring out of the refrigerator and let it come to room temperature.
Stir it well to make sure the consistency is where you want it and you're good to go!