Cake Mix Recipe – Revamped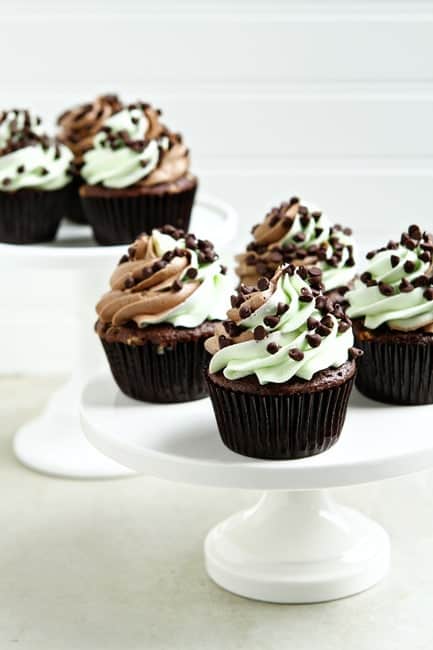 One of the most common questions that pops up in my email inbox and comment section here on MBA has to do with my favorite Doctored Up Cake Mix recipe from 2012.
When the recipe was originally shared, 18.25 ounce boxes were readily available at most supermarkets. They aren't so attainable anymore. Most companies have now reduced the packaging down to about 15 ounces. They've changed the structure of the cake mix to get the same number of cakes and cupcakes with a smaller amount of product.
After responding to countless emails and comments regarding this recipe, I thought it was probably time that I address the change with an all new post. It took some tweaking and lots of cake taste testing (I'm not complaining), and I think finally have just the recipe for you.
I've tried it with several cake mix and pudding combinations with stellar results, so grab those mixes and let's get to baking!
My Favorite Cake Mix Recipes

Mint Chocolate Chip Cupcakes (pictured above)
This post may contain affiliate links. We are a participant in the Amazon Services LLC Associates Program, an affiliate advertising program designed to provide a means for us to earn fees by linking to Amazon.com and affiliated sites.