Chocolate Chip Pudding Cookies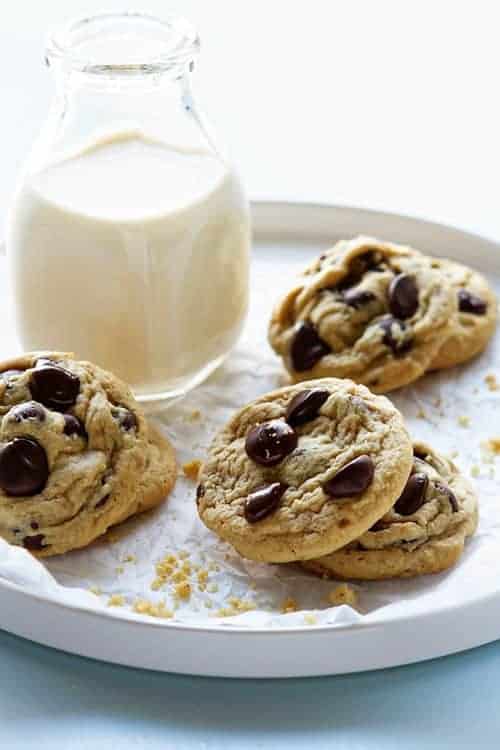 Chocolate chip pudding cookies are chewy and soft in the best kind of way. This recipe makes a ton, perfect for bribing people into helping you move.
Chocolate chip cookies are a topic of great debate in my family. Eric and my dad prefer thin and super crispy cookies – think Tate's Bake Shop.
In fact, they're both obsessed with Tate's cookies. I've tried my best to replicate them at home using the published Tate's recipe and they're just not the same.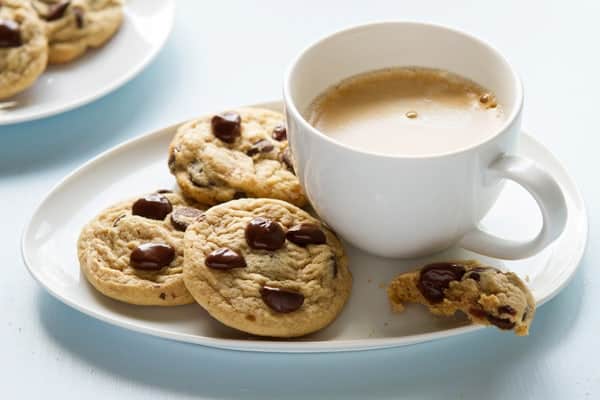 Then there's my mom's boyfriend who will pretty much eat any cookie that crosses his path. And this girl, I'm kind of a fan of crisp edges with chewy centers – the New York Times chocolate chip cookie recipe will forever be my favorite.
Needless to say, there's not a single recipe that meets everyone's cookie specifications, but come on, we're talking about cookies here and the truth is, no one really passes them up either.
Since we're in the middle of packing our lives into eleventy million boxes, I've decided to try and use up everything that I can in the pantry before we pack up the U-Haul. This means loads of baking chips – so many that it's mildly embarrassing – jello, nuts, sweetened condensed milk, and you probably guessed it – pudding.
Why we have a gazillion boxes of instant pudding is seriously beyond me – clearly I hoard pudding and baking chips like my life depends on it.
If I'm completely honest? I'm not even remotely sorry about it.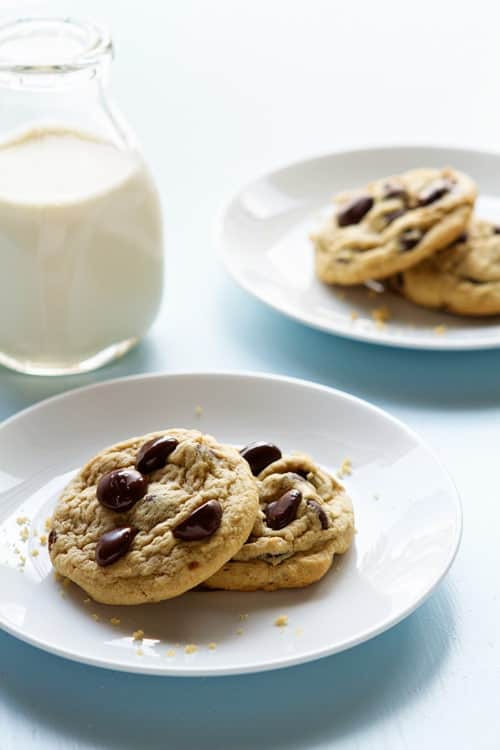 Mainly because things like cookies come out of that hoarding behavior. The great thing about this chocolate chip pudding cookie recipe is that it bakes up a ton of super soft, delicious cookies.
This makes this recipe perfect for family gatherings, work potlucks, or bribing everyone you know to help put all the things into boxes. Just sayin'.
Craving more cookies? Of course you are! Be sure to check out my Brown Butter Maple Nutmeg Cookies and my Giant M&M Cookies on Food Fanatic.
Recipe slightly adapted from allrecipes.
This post may contain affiliate links. We are a participant in the Amazon Services LLC Associates Program, an affiliate advertising program designed to provide a means for us to earn fees by linking to Amazon.com and affiliated sites.