These Chocolate Chip Blondies are rich, chewy, and come together in just a few minutes. You will definitely want to make these over and over again!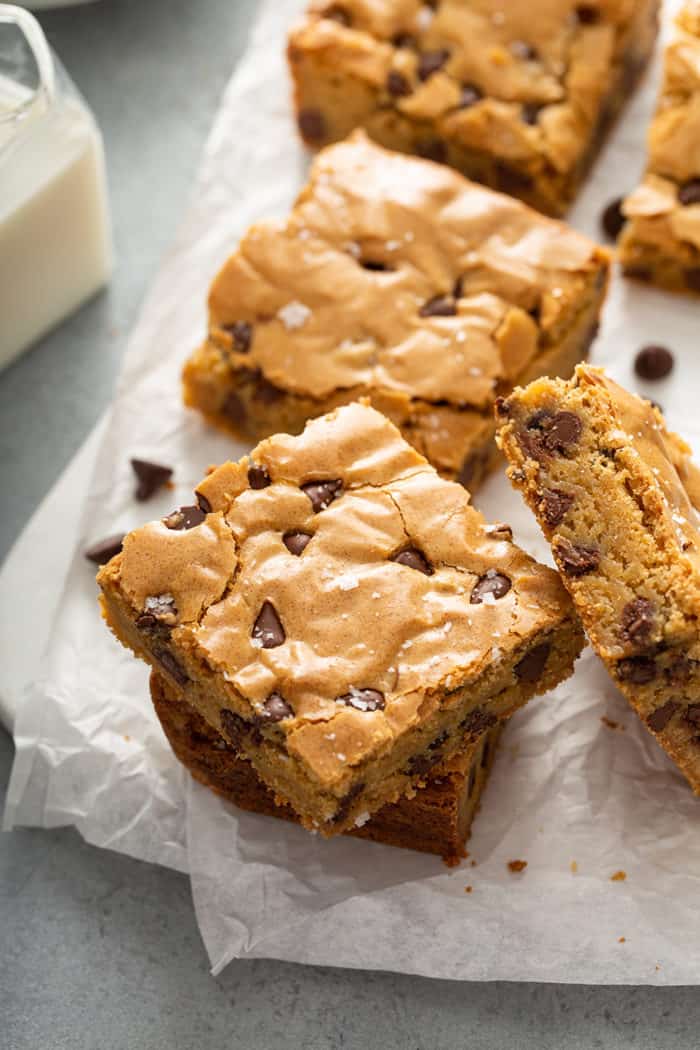 Right now I'm pretty much all about simple recipes that I can whip up on a whim with Elle since it is officially summer break.
She definitely goes in phases with wanting to be in the kitchen with me while I test recipes. And lately she's all about doing everything all by herself.
These simple Chocolate Chip Blondies are absolutely perfect for kiddos to help out with, or even make on their own if they're a bit older. The come together quickly with common pantry ingredients and pretty darn delicious!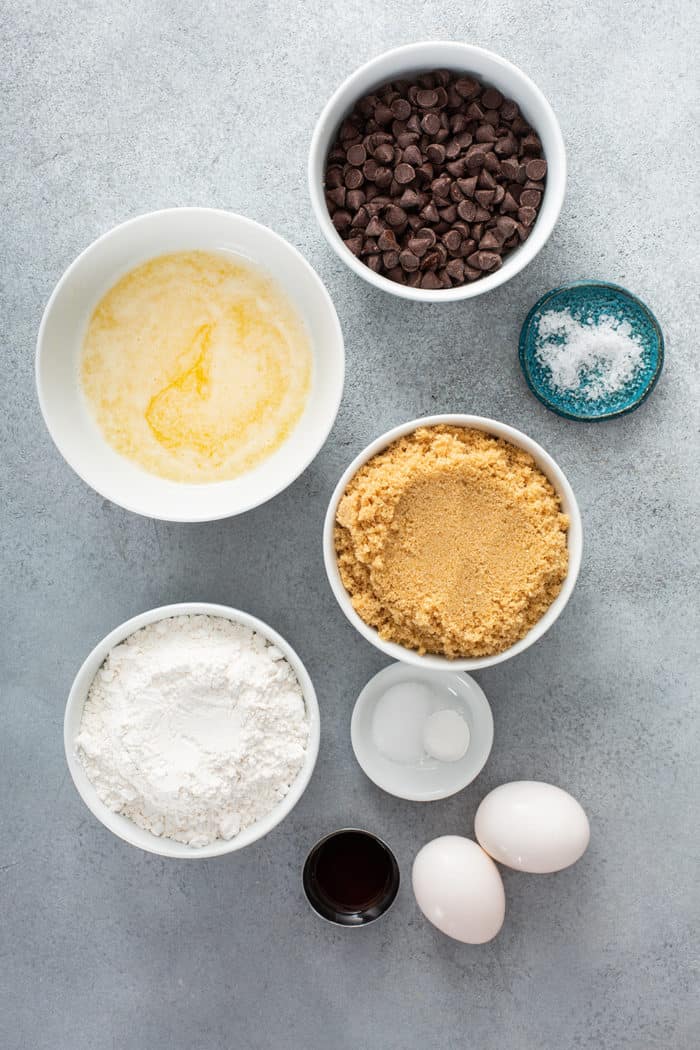 WHAT IS A BLONDIE?
Before we get into this recipe, let's talk about blondies.
Blondies are bar desserts, just like brownies. But instead of being flavored with chocolate, they are flavored with vanilla. They also contain brown sugar, which helps make them chewy.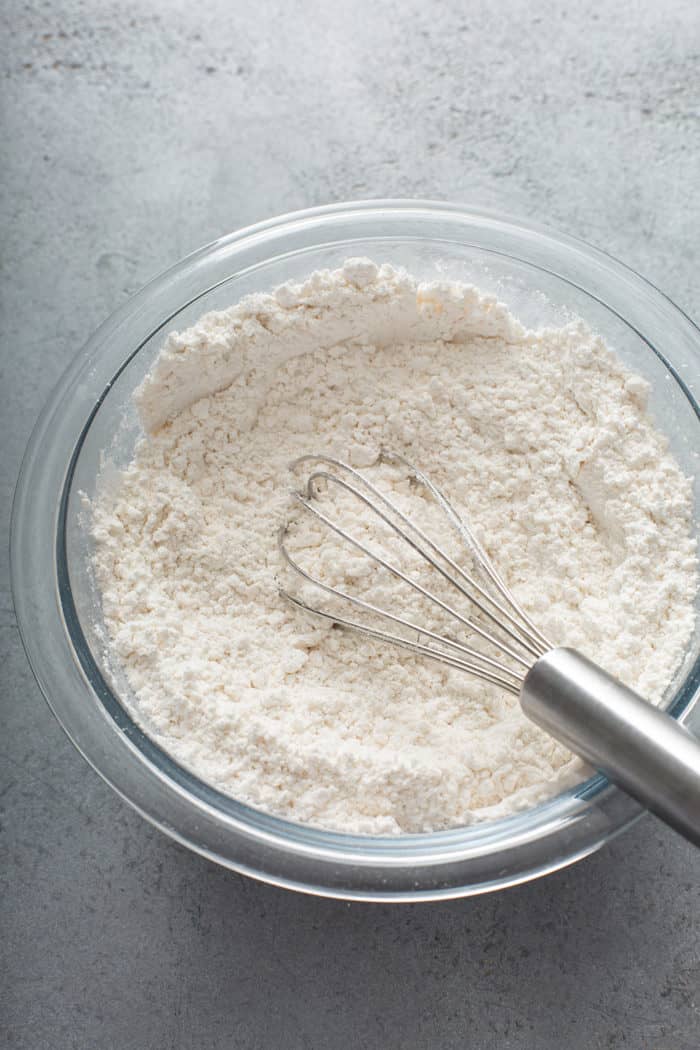 And just like brownies, blondies can be flavored in all sorts of ways! Just like how I've made Salted Caramel Brownies, Pumpkin Brownies, and Tiramisu Brownies, I've also made Pumpkin Blondies, Snickerdoodle Blondies, and Maple Walnut Blondies.
And now these Chocolate Chip Blondies. Don't worry I've got some more variations up my sleeve, but first we've gotta talk about this one.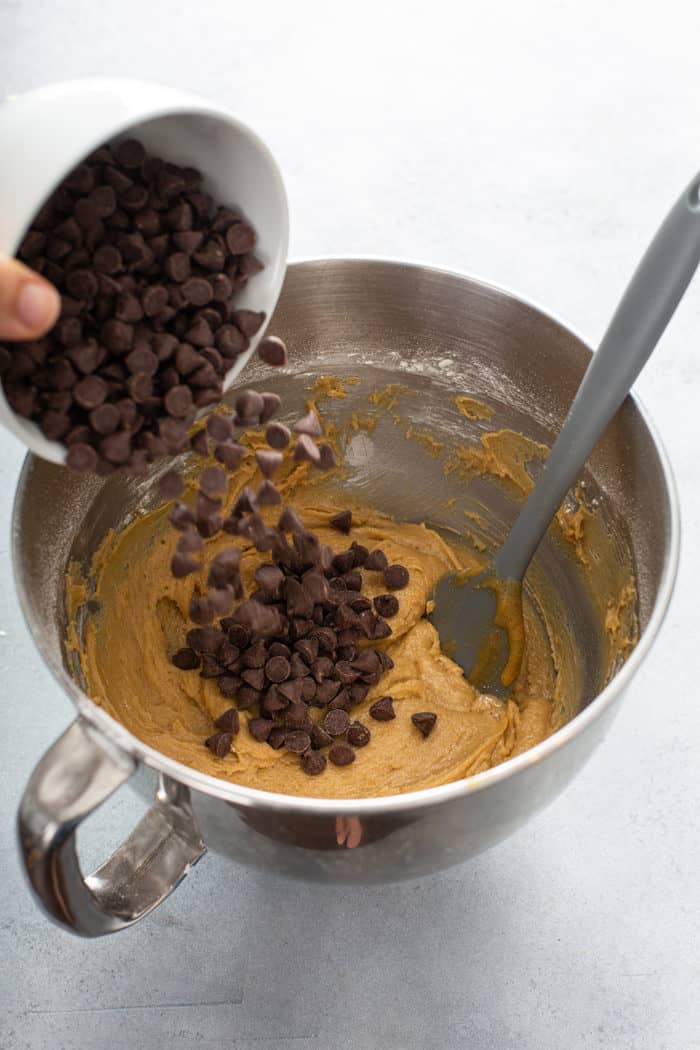 MY FAVORITE CHOCOLATE CHIP BLONDIE RECIPE
Most of the recipes I make for this site I end up testing a couple of times to get them right. Sometimes I need to test them 3 times.
But this blondie recipe might go in the books as the recipe I tested the most to get it perfect, alongside my tiramisu recipe.
I really wanted to get this recipe just right. I wanted them to be perfectly chewy and wanted to nail down the baking time so they wouldn't be overbaked.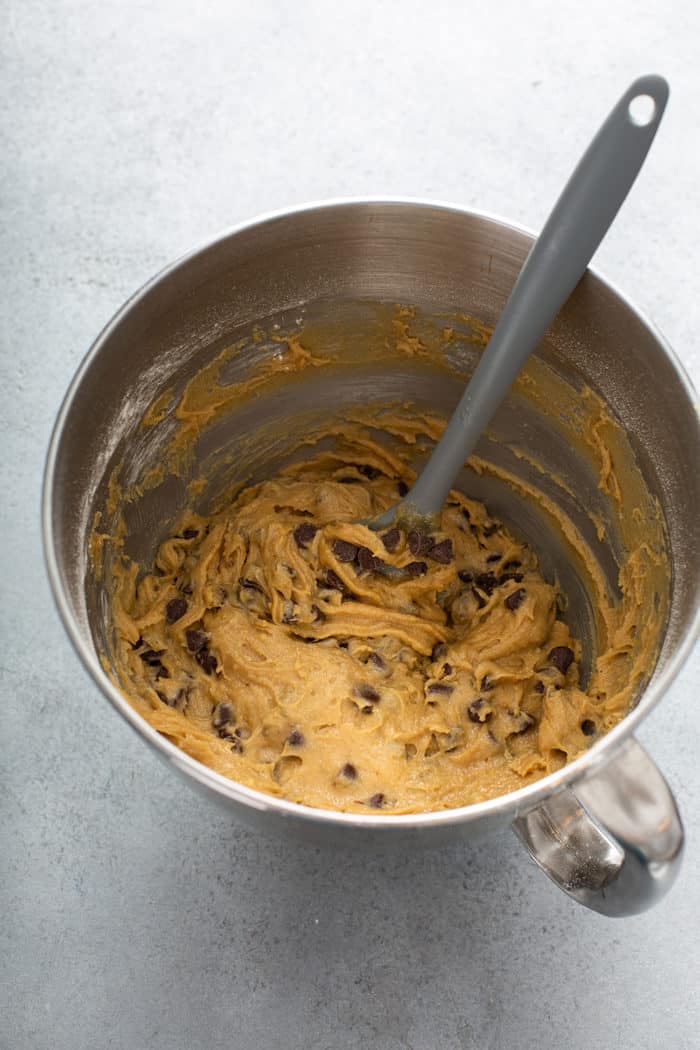 After all, no one likes an overbaked blondie.
All of the testing paid off, though. These are my absolute favorite blondies and I can't wait to make some more flavors using this recipe base.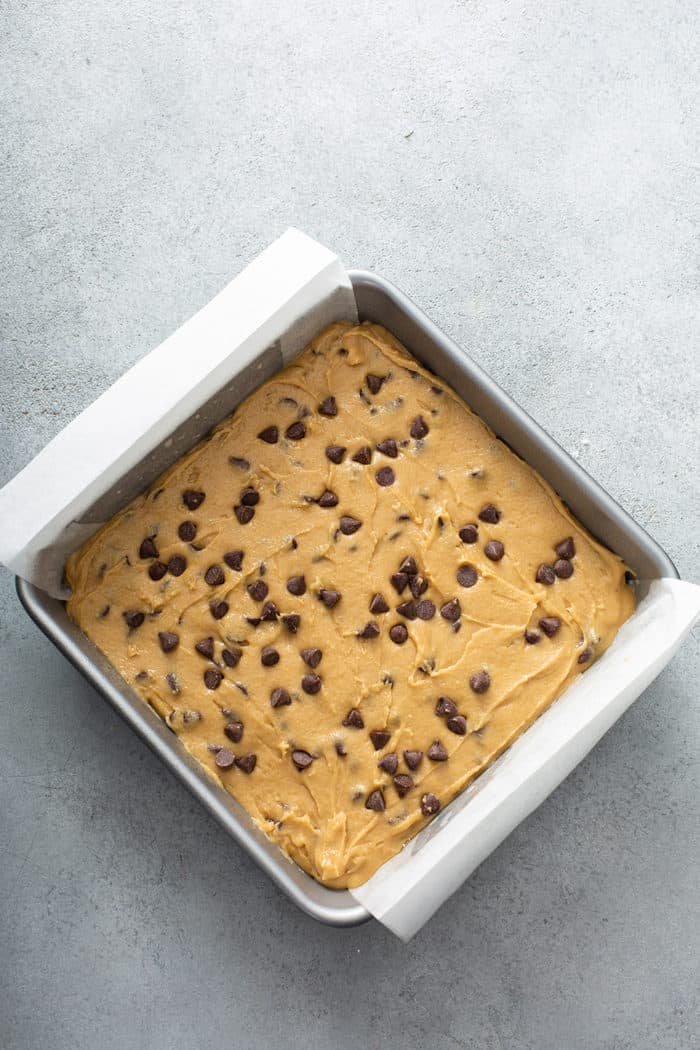 HOW TO MAKE THESE CHOCOLATE CHIP BLONDIES
One of the best things about these Chocolate Chip Blondies – other than, you know, how delicious they are – is that they come together in just a few minutes.
In fact, you don't even need to use a mixer to make these blondies! I usually just grab a whisk and a spatula.
You'll need just a few baking staples to make this recipe:
2 cups all-purpose flour
½ teaspoon baking powder
1 teaspoon kosher salt
2/3 cup unsalted butter, melted and cooled
1 ¾ cups packed light brown sugar
2 large eggs
2 teaspoons pure vanilla extract
1 1/2 cups semisweet chocolate chips
flakey sea salt, optional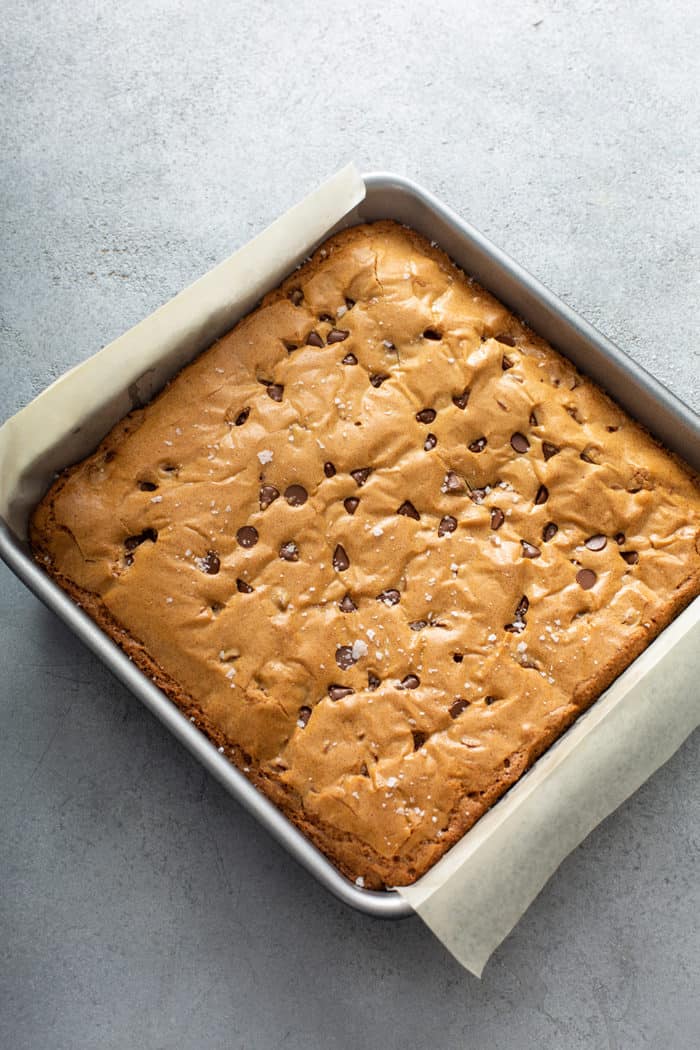 Whisk together the flour, baking powder, and salt and set that aside.
Whisk together the melted butter and brown sugar until well combined, then whisk in the eggs and vanilla. Stir in the dry ingredients, then fold in the chocolate chips.
Spread the batter into a greased metal baking pan and bake for 35-38 minutes. The center of the blondies should just be set when they're done.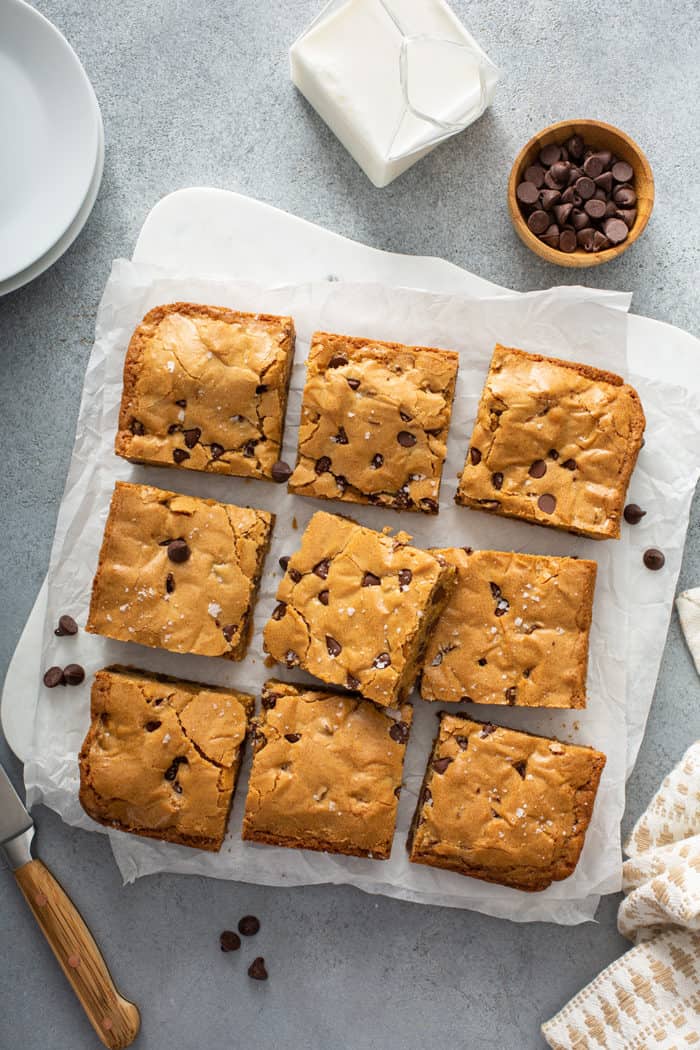 If you'd like, sprinkle the top of the blondies with some flakey sea salt as soon as they come out of the oven. Set the pan on a wire rack and allow the blondies to cool for at least 1-2 hours before cutting.
Yes, seriously! Wait to cut them! When you pull them out of the oven, they'll be just a smidge underdone. By the time they cool completely in the pan, they will have coasted to the perfect doneness before you cut them.
Once you cut them, your biggest challenge will be not eating them all yourself. But if you do, I won't tell anyone.