Craving homemade snickerdoodles but don't have time or energy to roll a bunch of cookies? Try these Snickerdoodle Blondies! These bars are quick and easy to make, yet still packed full of that classic cinnamon flavor.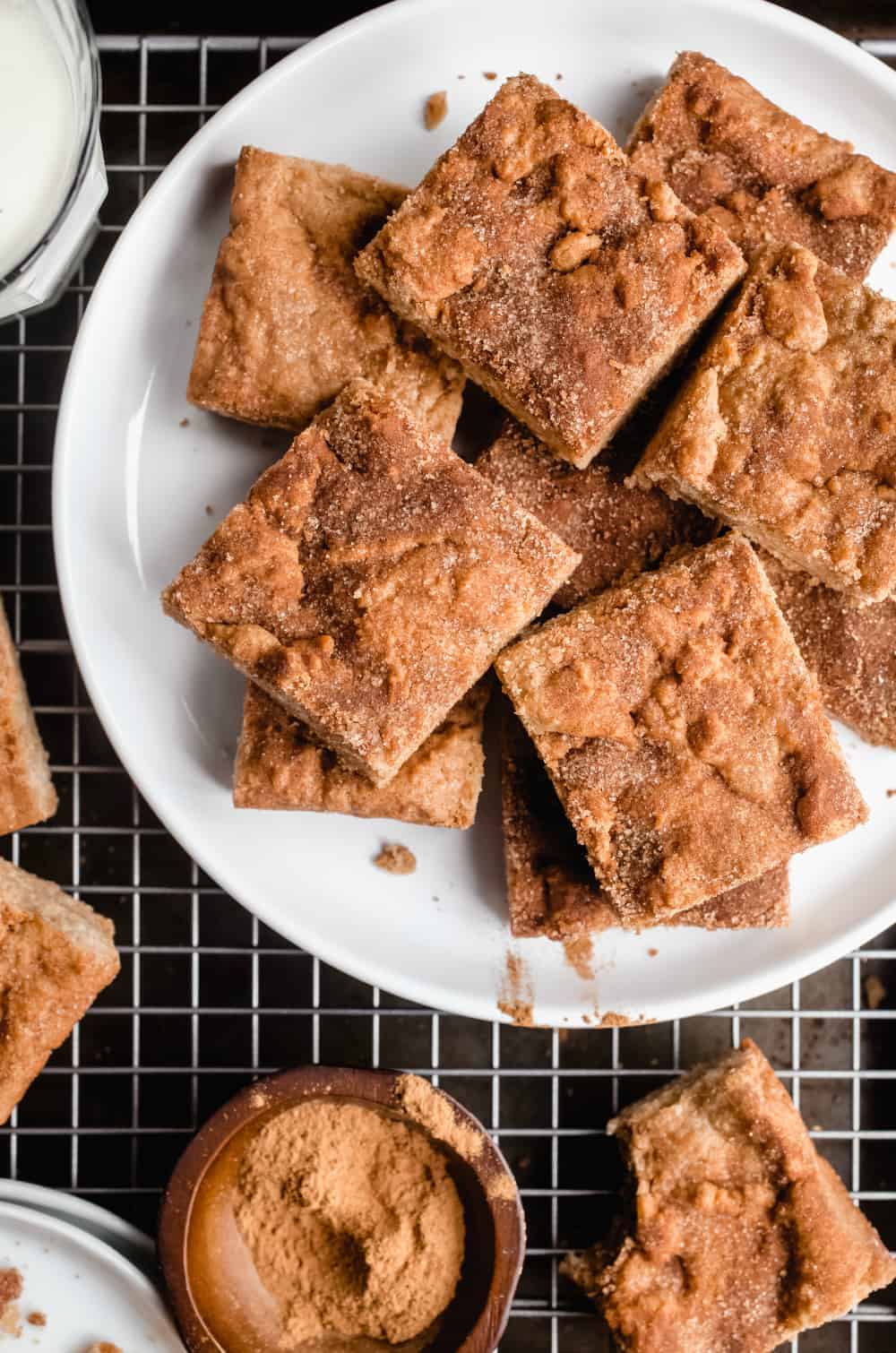 INTRO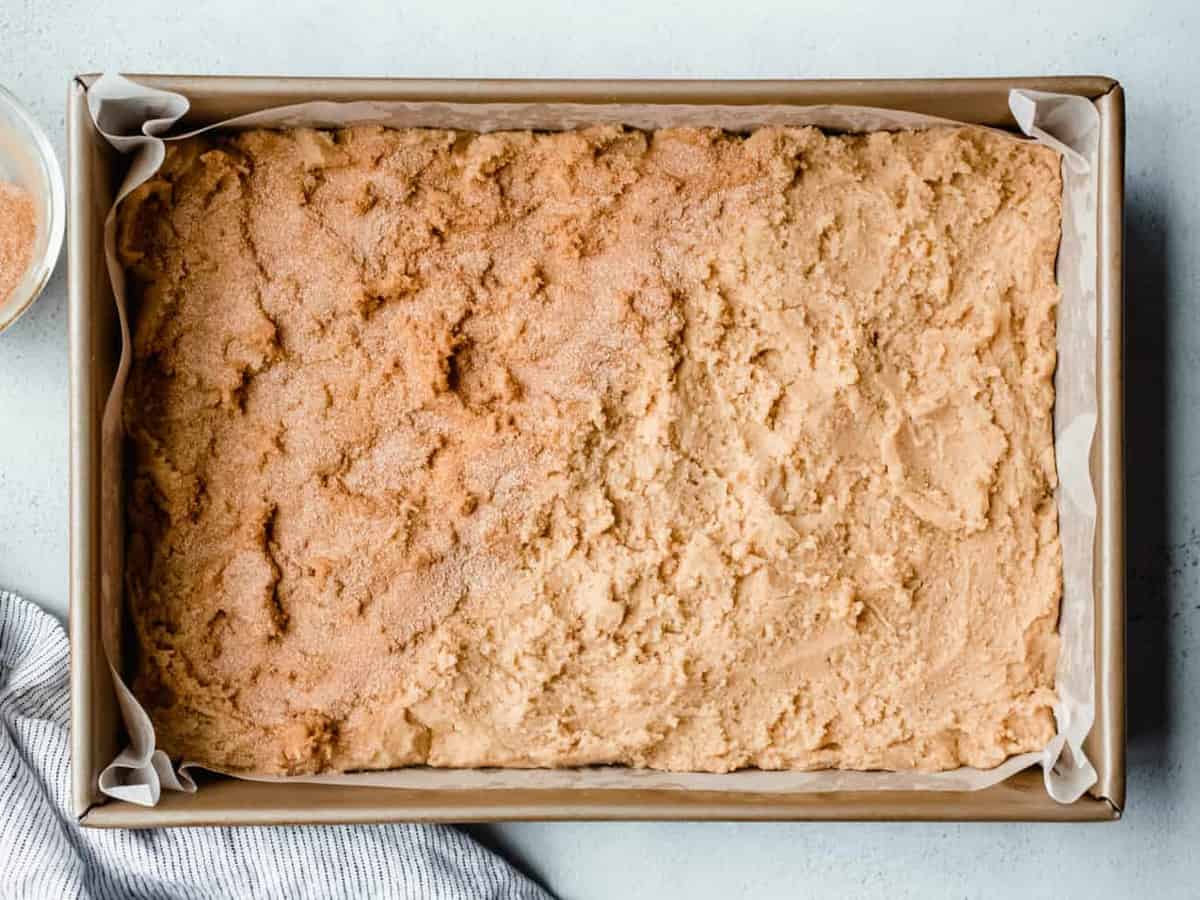 FROM COOKIES TO BLONDIES
I absolutely love my Easy Snickerdoodle Cookies recipe. In fact, so does pretty much everyone who tries them.
But I don't always have time to portion and roll several dozen cookies. Like when I forget until last minute that I am supposed to take in treats to my daughter's school…not that I speak from experience or anything.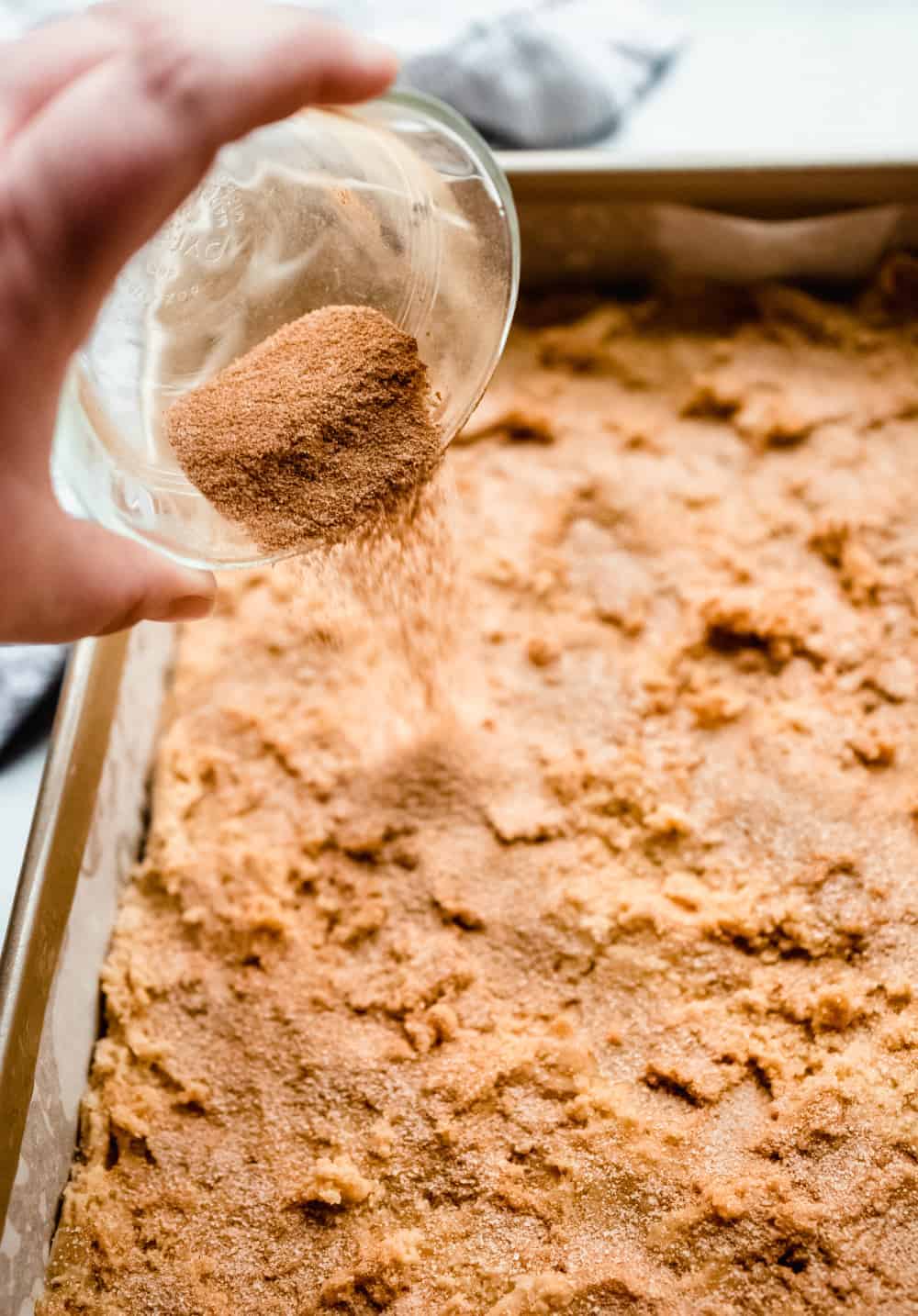 Thank goodness for blondie bars and bar cookies. Being able to whip up a batch of dough and bake it into bars has saved my rear-end more times than I can count.
After all, Funfetti Sugar Cookie Bars and Pumpkin Sugar Cookie Bars are just as delicious as Funfetti cookies and pumpkin sugar cookies. Just faster to make!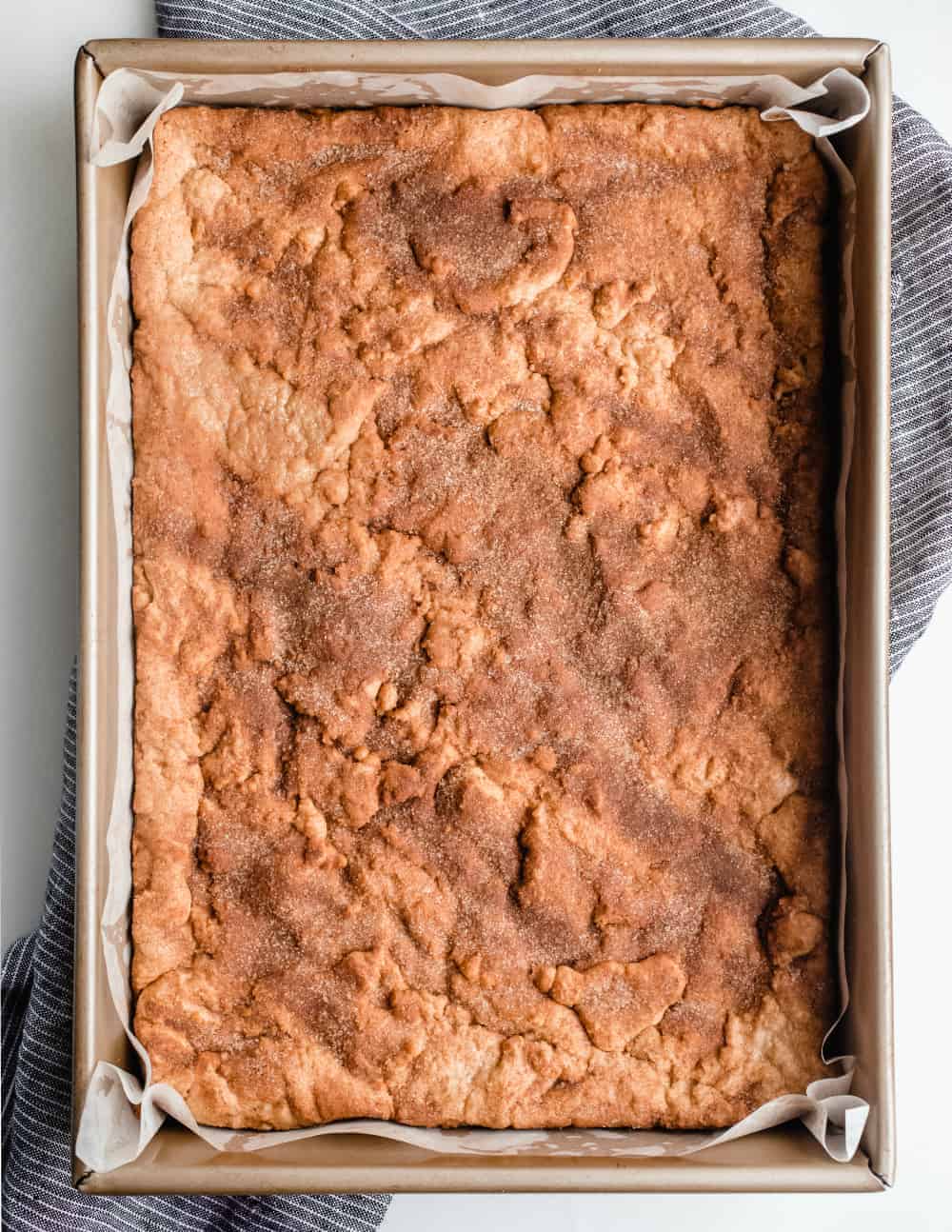 The same rule applies with these Snickerdoodle Blondies. With cinnamon in the blondie batter and a sweet cinnamon-sugar topping, these bars pack just as much flavor as your favorite cookies.
They're just a lot easier to make!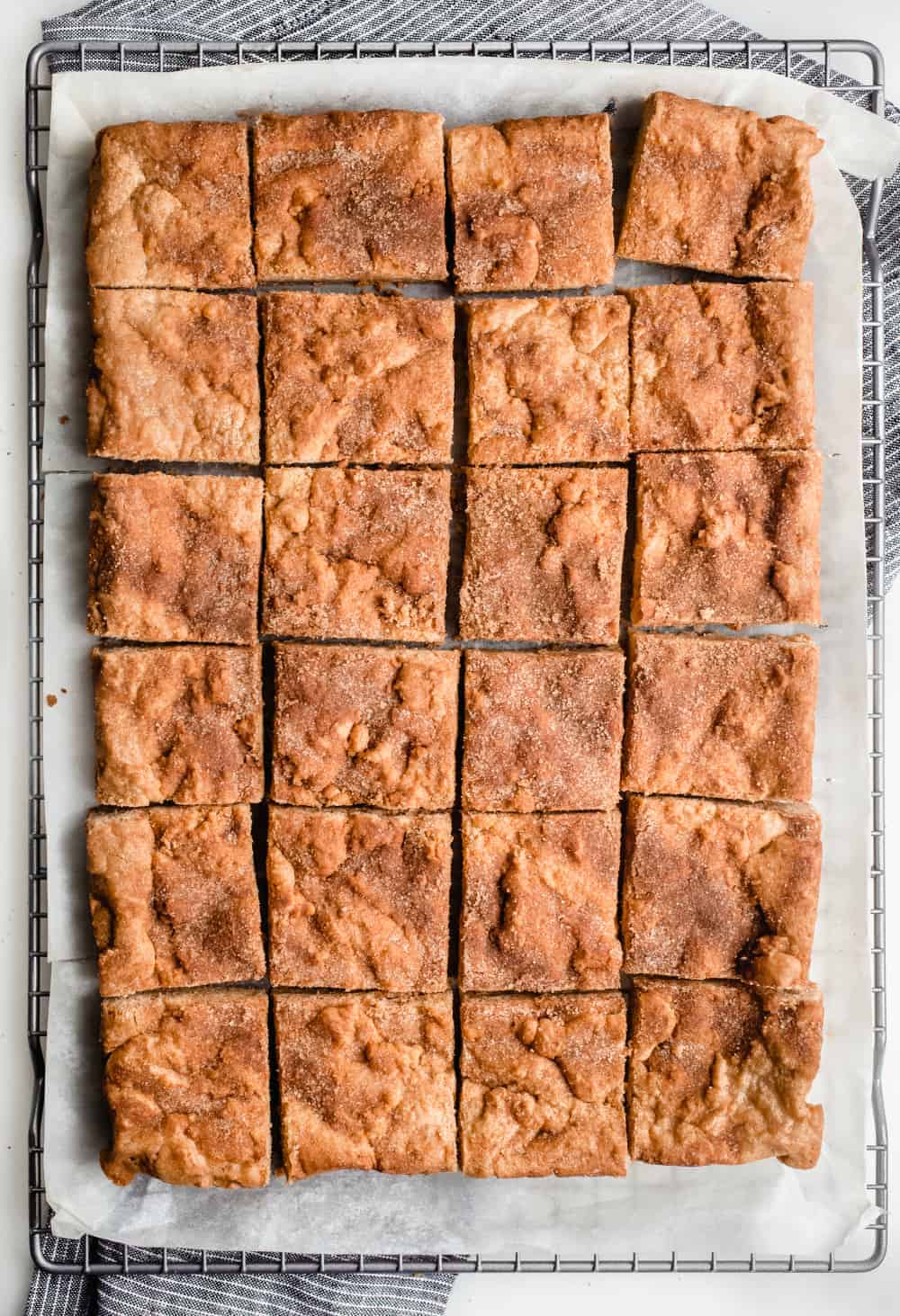 HOW TO MAKE SNICKERDOODLE BLONDIES
Whisk together dry ingredients
Beat together butter, brown sugar, and eggs
Add the dry ingredients
Spread dough into a 13×9-inch pan
Sprinkle with cinnamon sugar topping
Bake, cut and enjoy!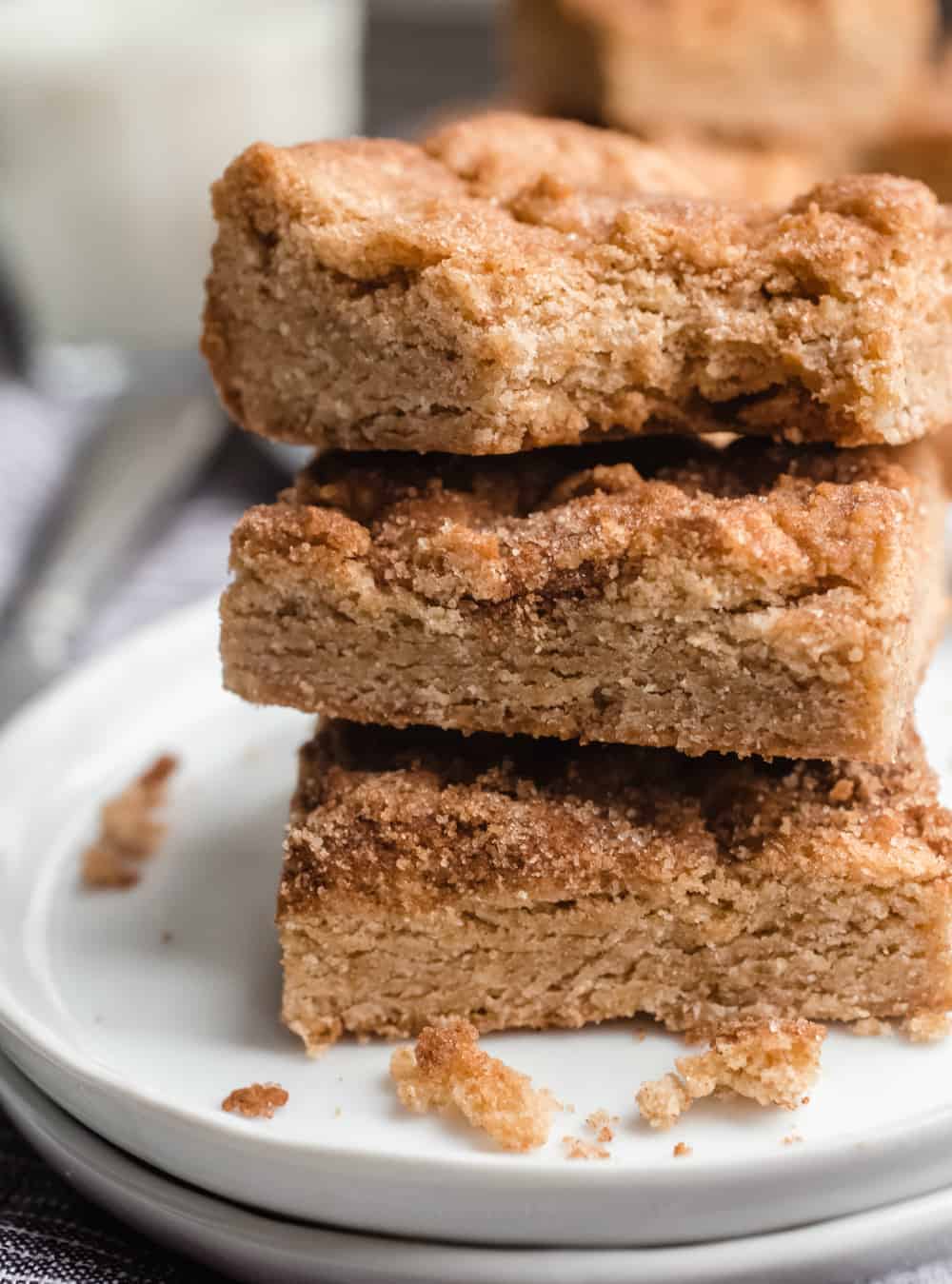 Making the dough for these blondie bars is pretty similar to making any cookie dough.
Simply combine the dry ingredients in a bowl. In a separate bowl, beat together the butter and brown sugar, then add the eggs and vanilla.
I like to use an electric hand mixer for this, but you could use a stand mixer or even do it by hand if you're feeling adventurous.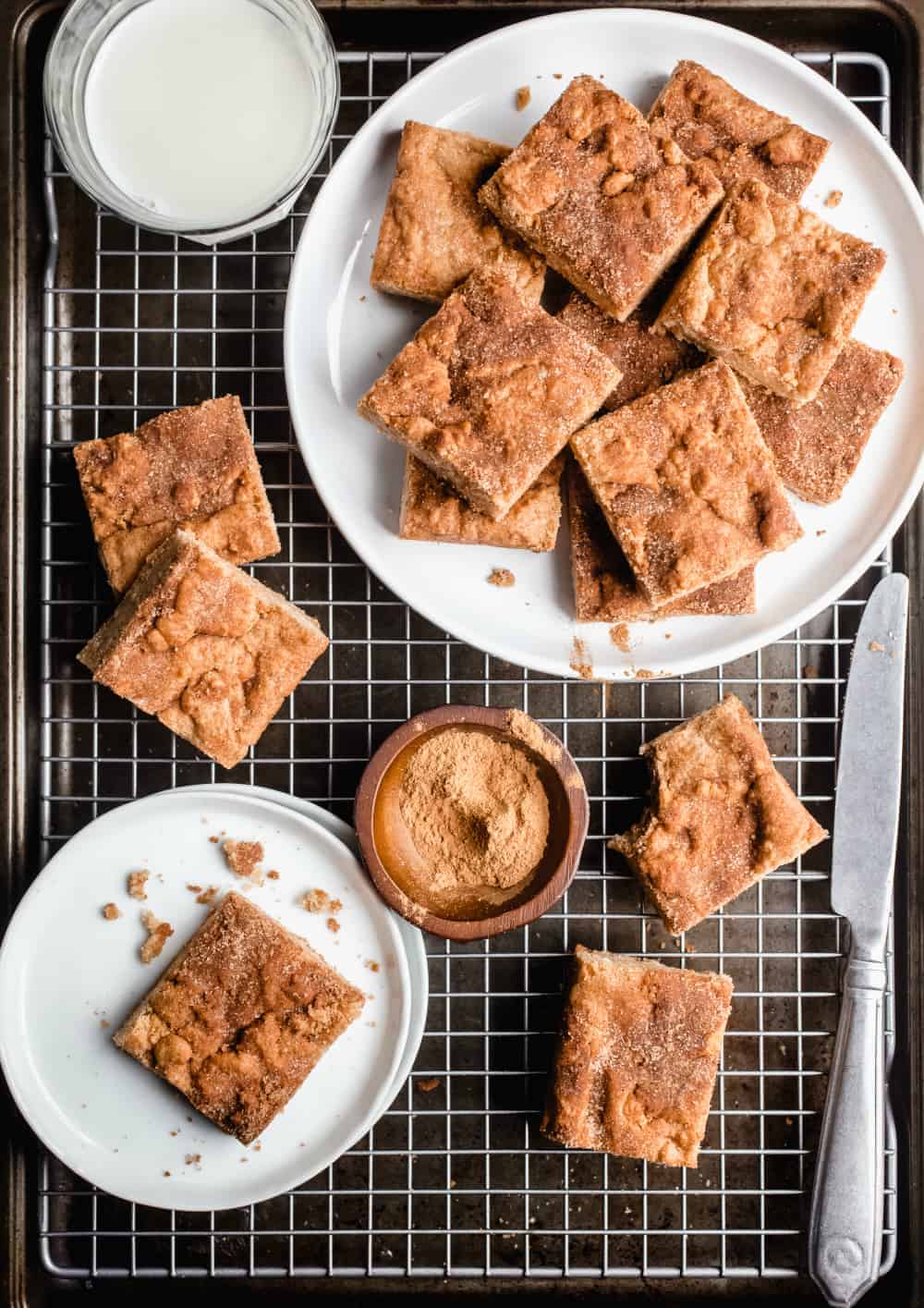 Add the dry ingredients to the butter mixture, then spread the dough into a prepared 13×9-inch pan. The dough will be pretty thick, kind of like cookie dough, so I like to use a greased spatula or slightly damp hands for this.
In a small bowl, mix together the remaining sugar, cinnamon and nutmeg. Sprinkle this cinnamon-sugar mixture all over the top of the blondie batter before baking.
I like my blondies to be slightly under-done, so I'll pull them out of the oven when they are just set in the center.
Now all that's left is to see if you can wait for your Snickerdoodle Blondies to cool before you cut into them! They're really that hard to resist.