Pumpkin Blondies are the perfect balance of chewy and cakey. Loaded with chocolate chips, these blondie bars are a fun fall treat to make for your family!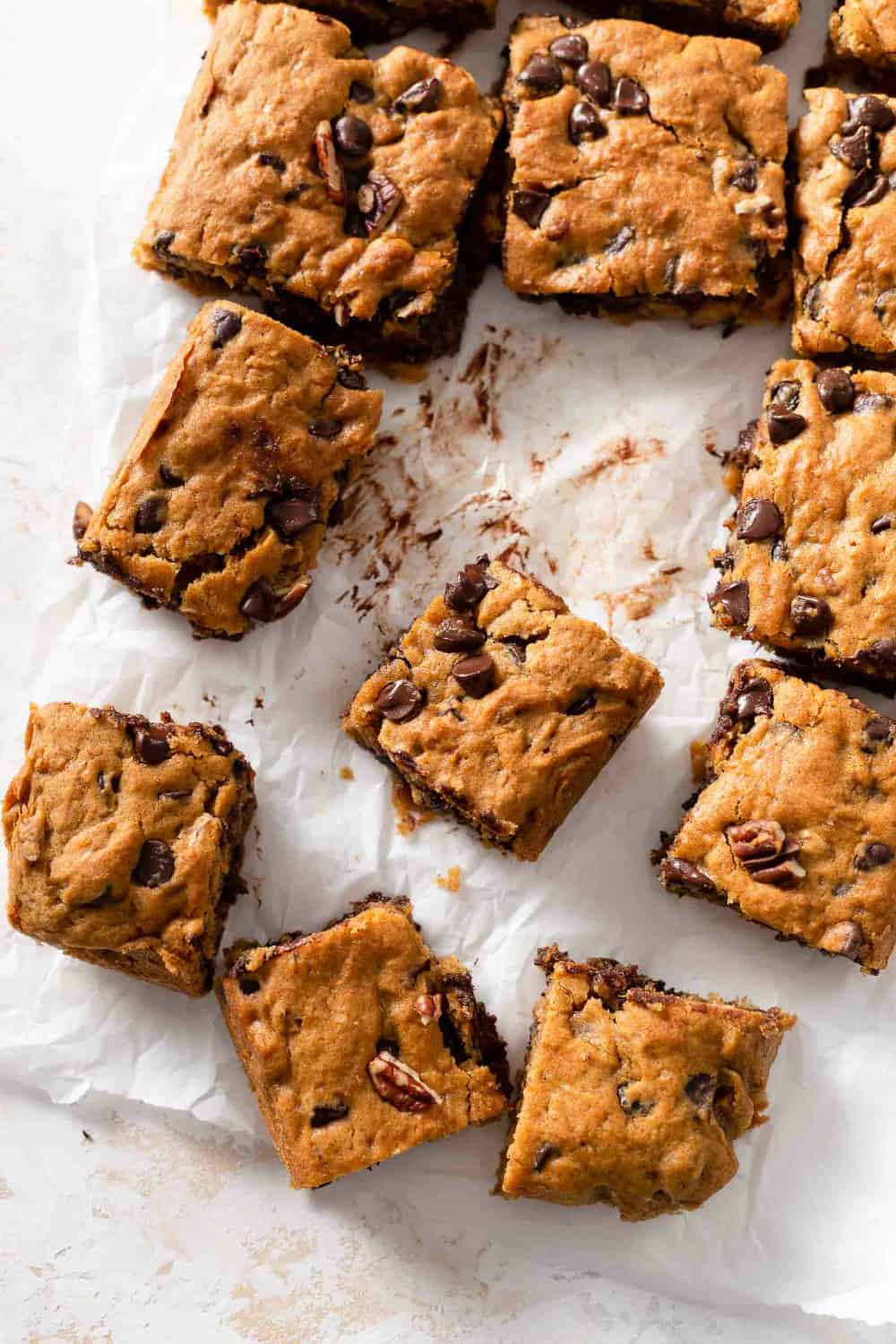 You guys, things are getting serious over here.
I'm getting pumpkin hate mail.
Yes, you read that correctly. Not like real hate mail (well, I get some of that too,) but emails specifically targeting the "excessive amount of pumpkin recipes" that I've posted in the past few weeks.
Sure, I've already posted pumpkin creme brulee, pumpkin cookies, pumpkin chocolate chip bread and now these pumpkin blondies, but guys, it's fall and pumpkin is what I do.
And I'm not one bit sorry about it.
However, if you're a pumpkin hater as well, I'm just here to tell you that I have plenty of non-pumpkin recipes coming your way in the coming months, so hang tight!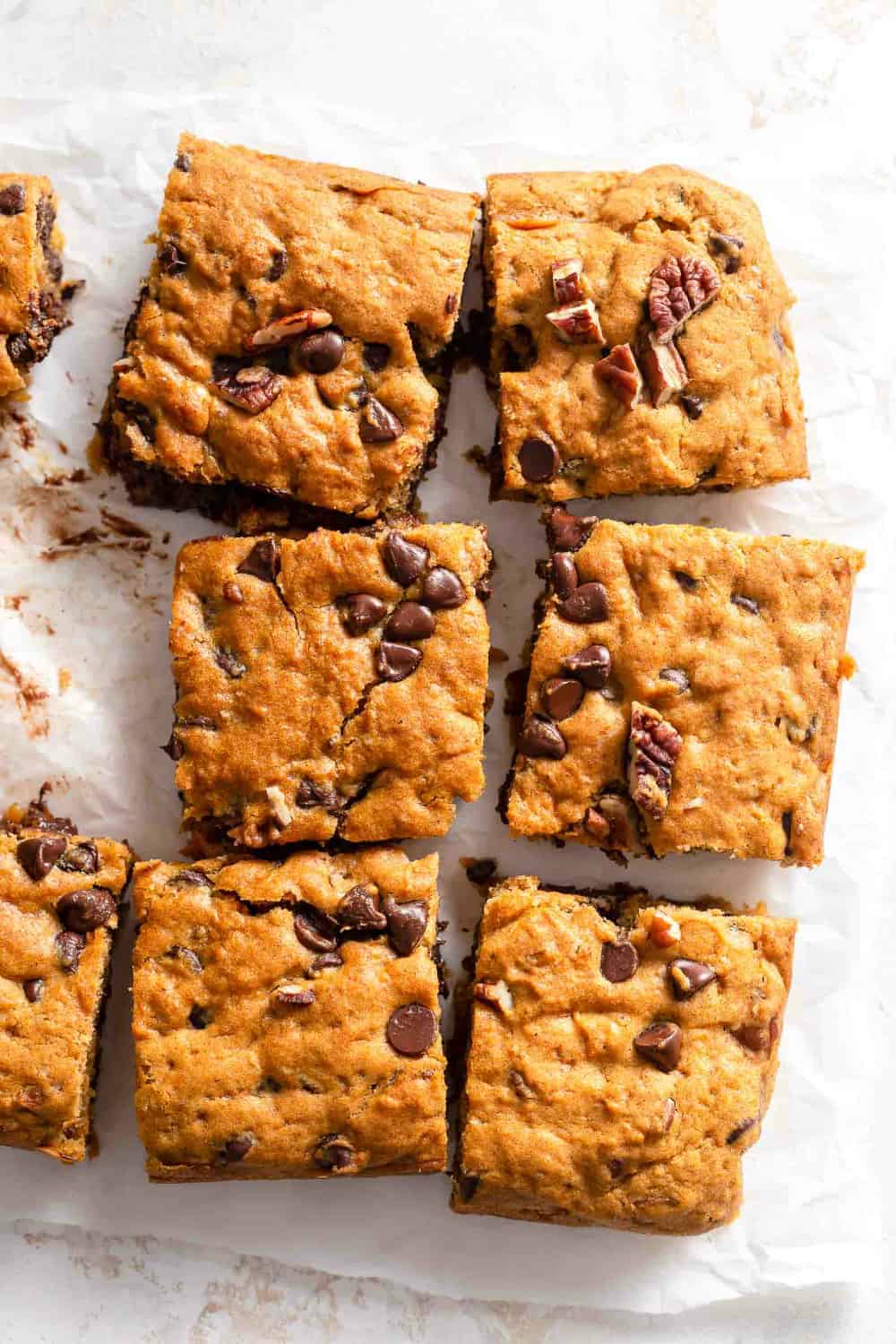 WHY I LOVE BLONDIE BARS
Have you ever had a blondie bar?
Blondies are exactly what they sound like: the blonde version of a brownie.
Just like brownies, they can range anywhere from cakey to chewy in texture. Many blondie recipes, like my salted caramel chocolate chip blondies or like maple walnut blondies, tend more toward chewy because of the ratio of brown sugar in them.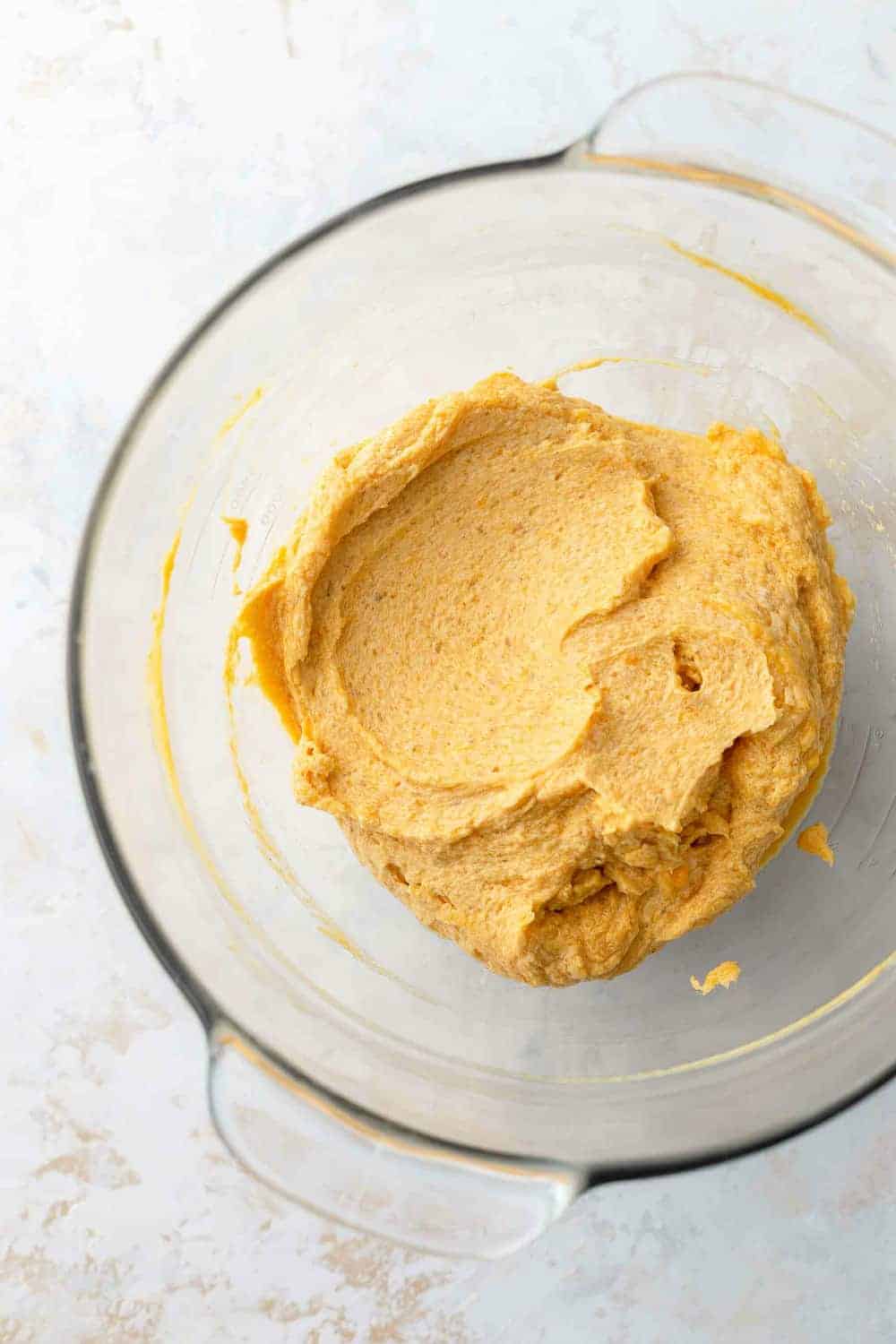 But honestly, there are blondie recipes for just about everyone.
Just because the blondie base doesn't use chocolate doesn't mean that you can't include chocolate chips or chunks as mix-ins, though.
In fact, one of the reasons I love blondies is that you can get a bit more creative with mix-ins and flavors than you can with brownies.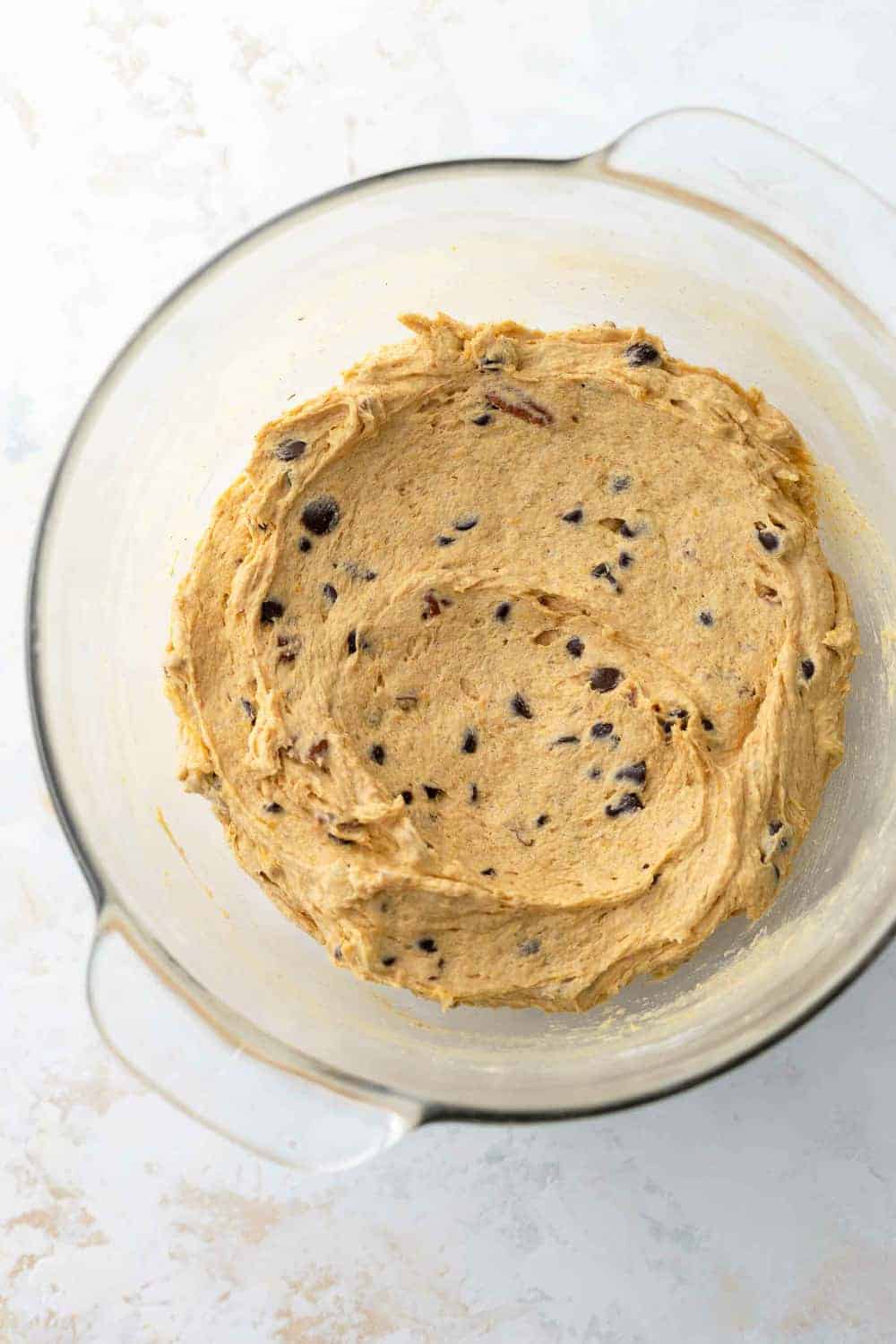 Like, I'm not real likely to add caramel apple flavor to a chocolate brownie. But in my caramel apple blondies? It's perfection.
I also find it hard to add pumpkin to rich chocolate desserts. You have to use some special tricks to keep the pumpkin from getting lost in a chocolate brownie.
But the pumpkin easily shines through in these Pumpkin Blondies.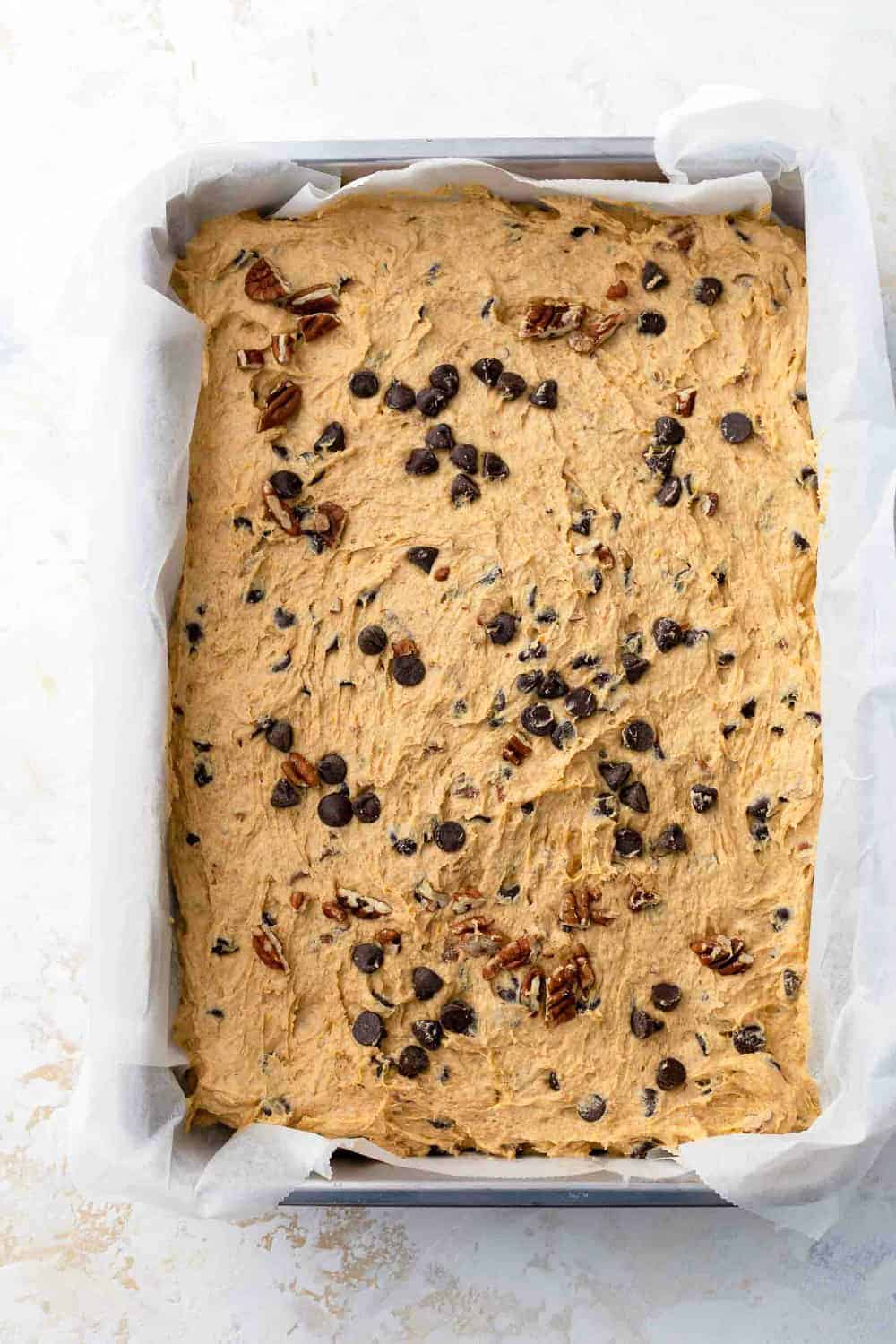 HOW TO MAKE PUMPKIN BLONDIES
On the scale from chewy to cakey, Pumpkin Blondies sit squarely in the middle. They're just enough of each to satisfy both sides of the cakey/chewy debate.
To get started, cream the butter and sugars in a mixer until smooth, then add in the egg, vanilla and pumpkin puree.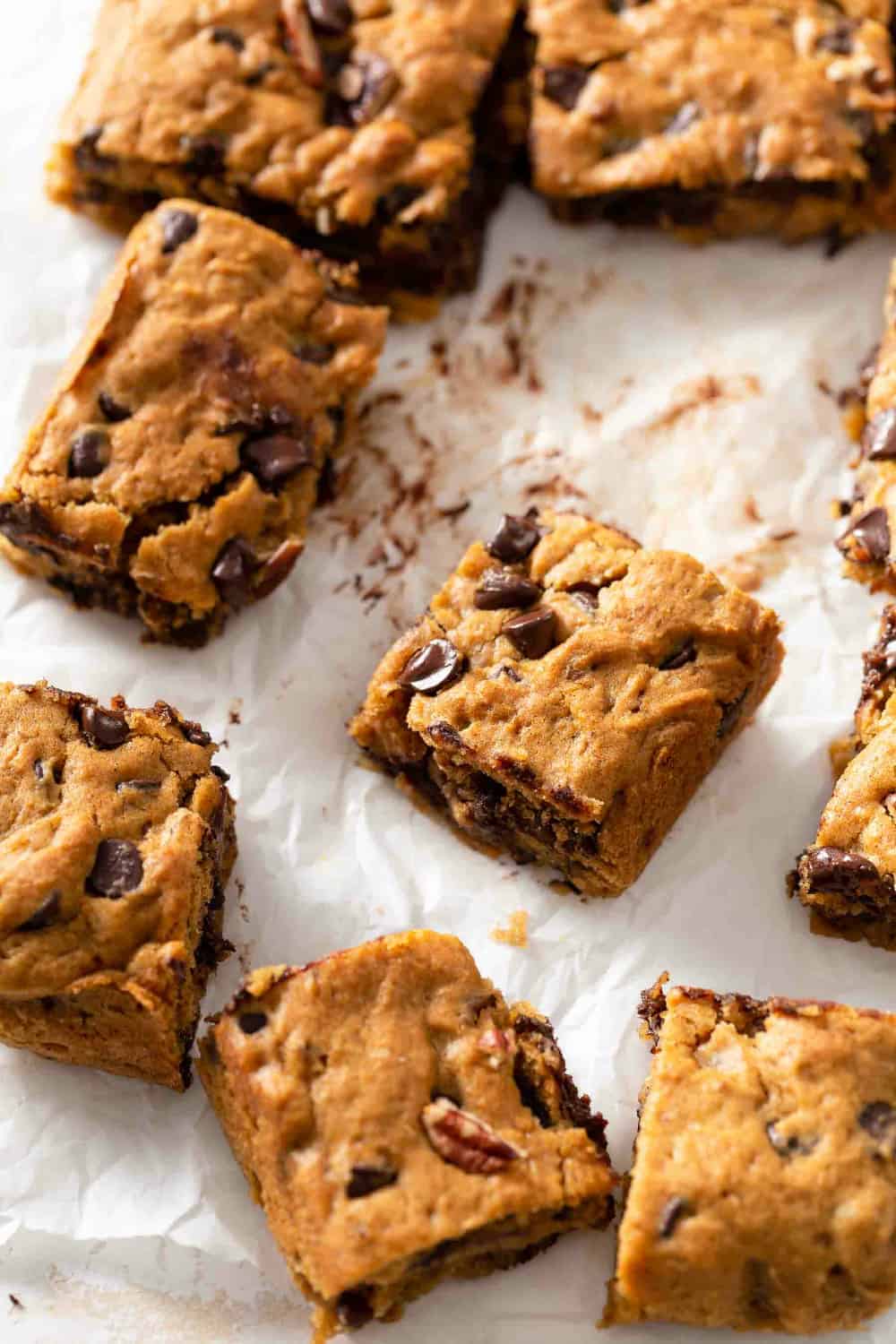 At this point, you might notice that the mixture looks a little…curdled. Don't panic! This is normal and it'll all come together, I promise.
Once you add the dry ingredients, you can fold in your mix-ins. I like to use chocolate chips and pecans, but you could use anything you like!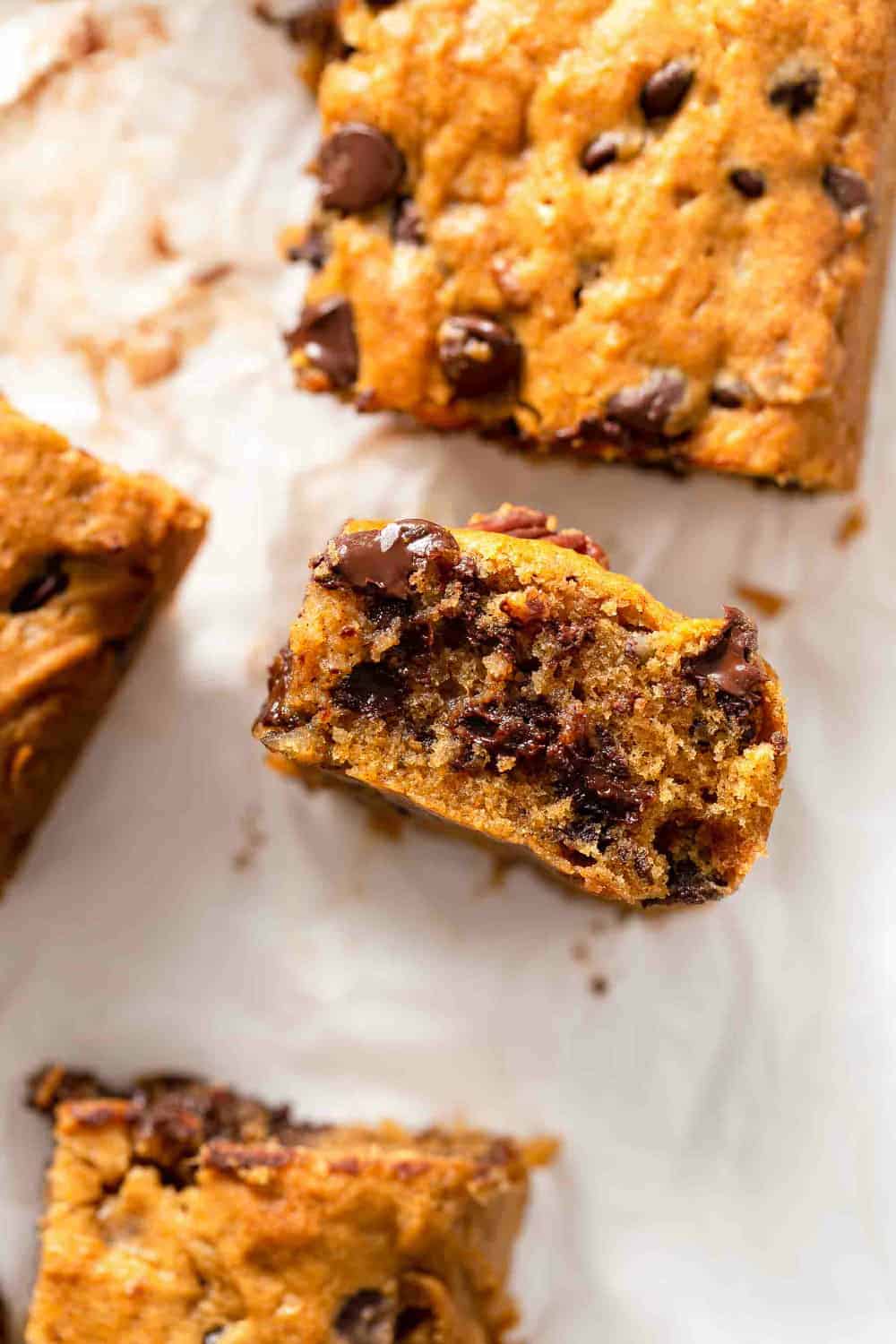 Butterscotch chips, dried cherries, dried cranberries, cinnamon chips, white chocolate chips, walnuts…the options are endless.
After about 40 minutes in the oven, these beauties will be ready to cool, cut and serve.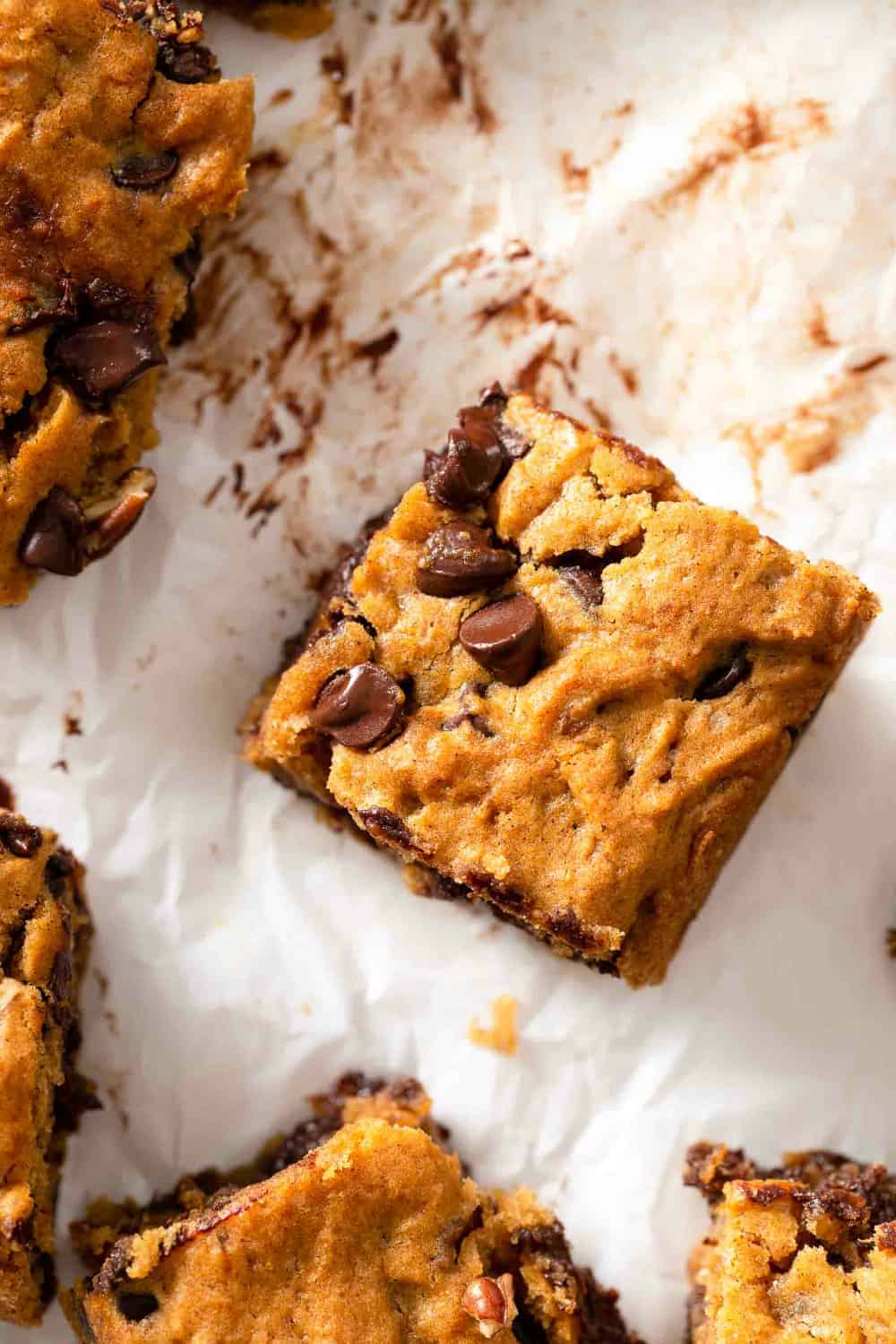 They'll keep for around 3 days in an airtight container, and I happen to think they're even better the next day.
You could even wrap the bars in plastic wrap and freeze them in a zip-top bag for enjoying later.
Take some time this weekend to make this recipe with your kids. No matter what mix-ins you choose, I know you'll love baking them together as much as you love eating them.