These soft, cakey Pumpkin Cookies are a must for fall baking. Don't forget to add the tangy cream cheese frosting for the perfect accompaniment to these spiced cookies.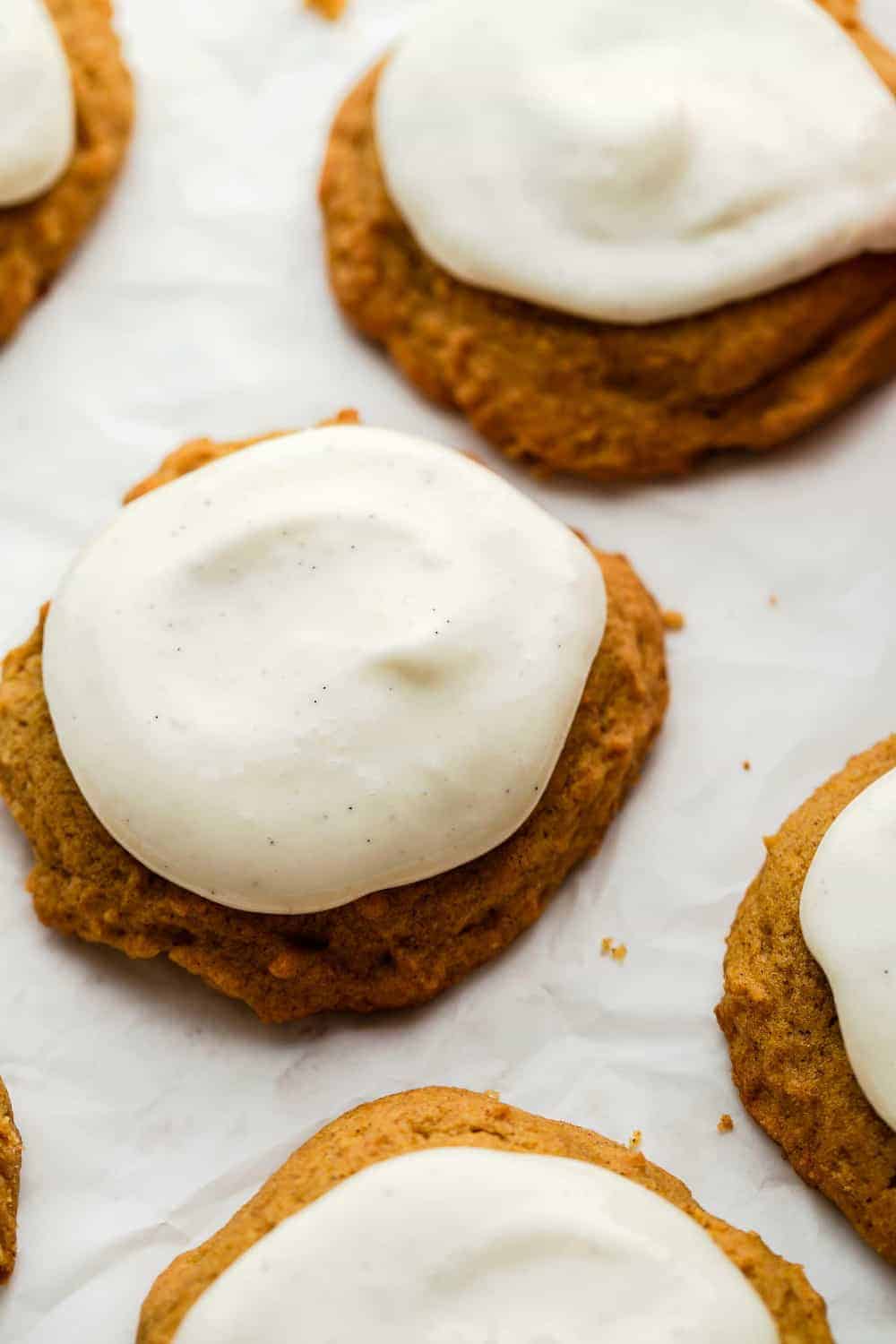 Okay, so before you send me hate mail because I'm posting a pumpkin recipe in early September, hear me out.
It was 53 degrees this morning. The high is only 68, so I'm pretty sure that temperature is fair game for pumpkin cookies. And pumpkin bread and even pumpkin roll. Basically, this is your warning, it's about to get pumpkin-y around here.
Even if you're not ready for pumpkin season, my favorite pumpkin recipes and a bunch of new ones will be here waiting for you!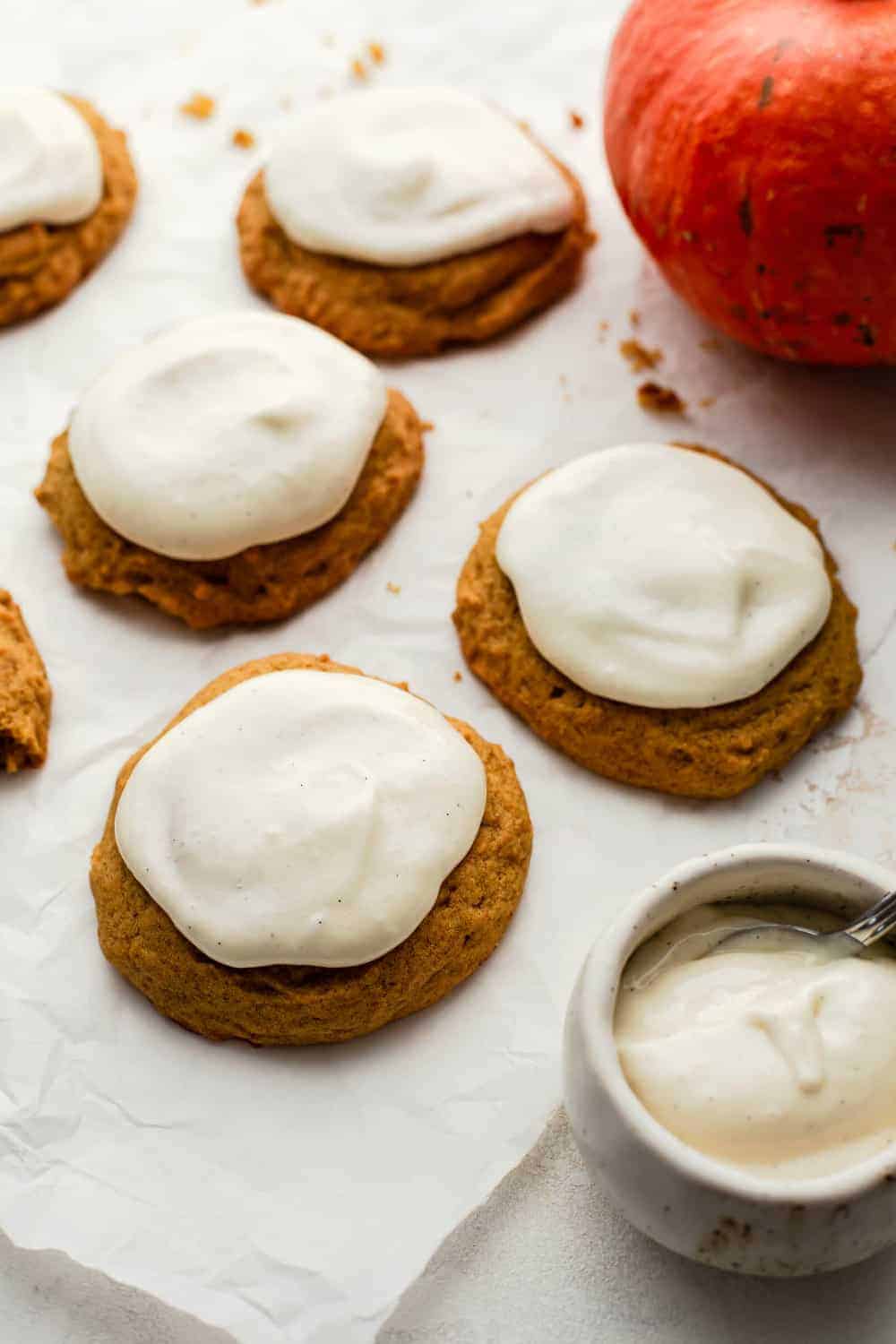 THE BEST SOFT FROSTED PUMPKIN COOKIES
I have rarely met a cookie I didn't like.
That said, I've realized that many of my go-to cookie recipes have a chewy texture. My favorite chocolate chip cookies are big, dense and chewy. Homemade oatmeal cream pies combine soft and chewy oatmeal cookies and sweet buttercream. Peanut butter sandwich cookies are chewy with a silky peanut butter filling.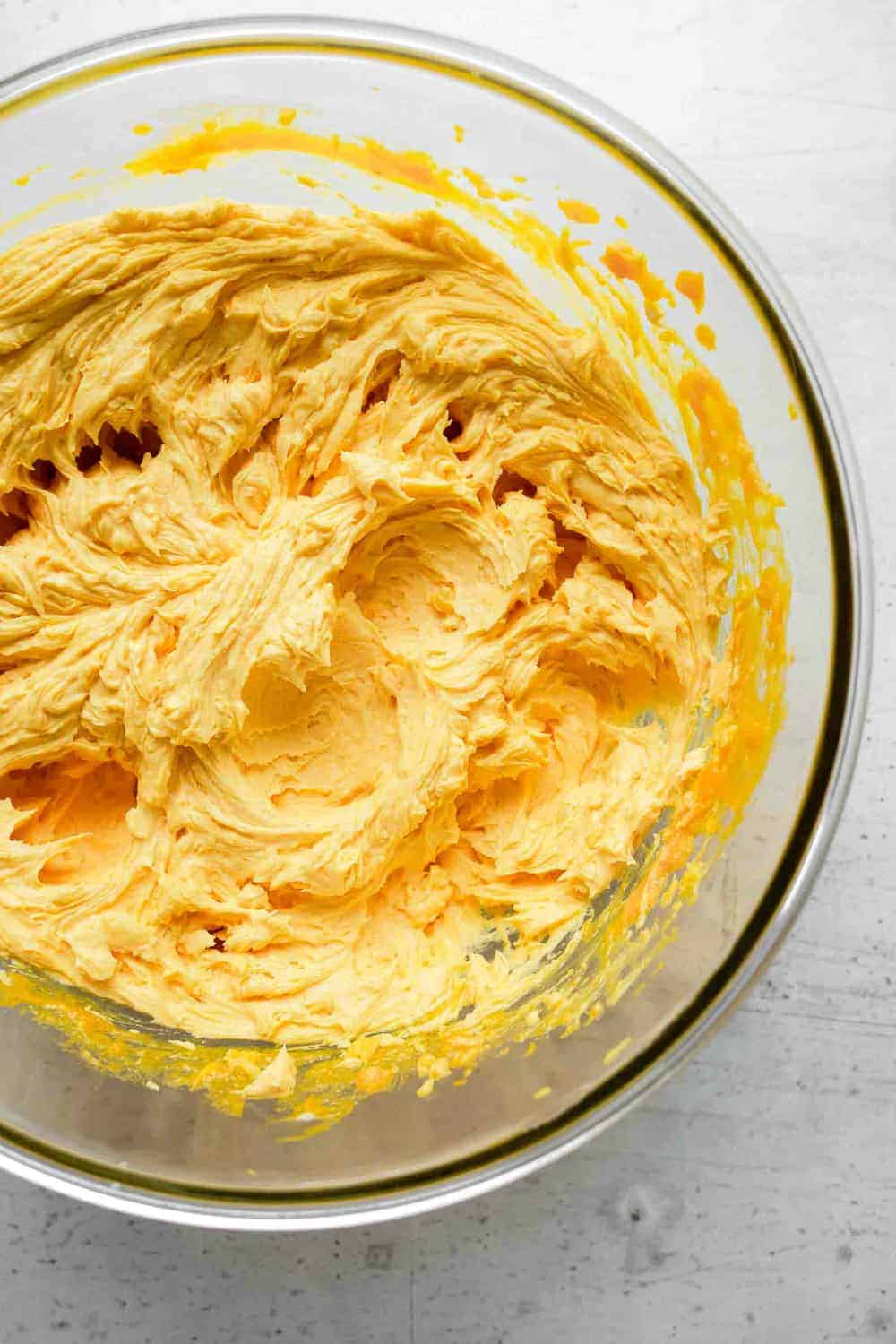 But these Pumpkin Cookies? They are soft, cakey, and oh so perfect.
They might be good enough to convert me to cake-like cookies forever.
If you love soft frosted sugar cookies, aka Lofthouse cookies, then you'll adore these soft frosted Pumpkin Cookies.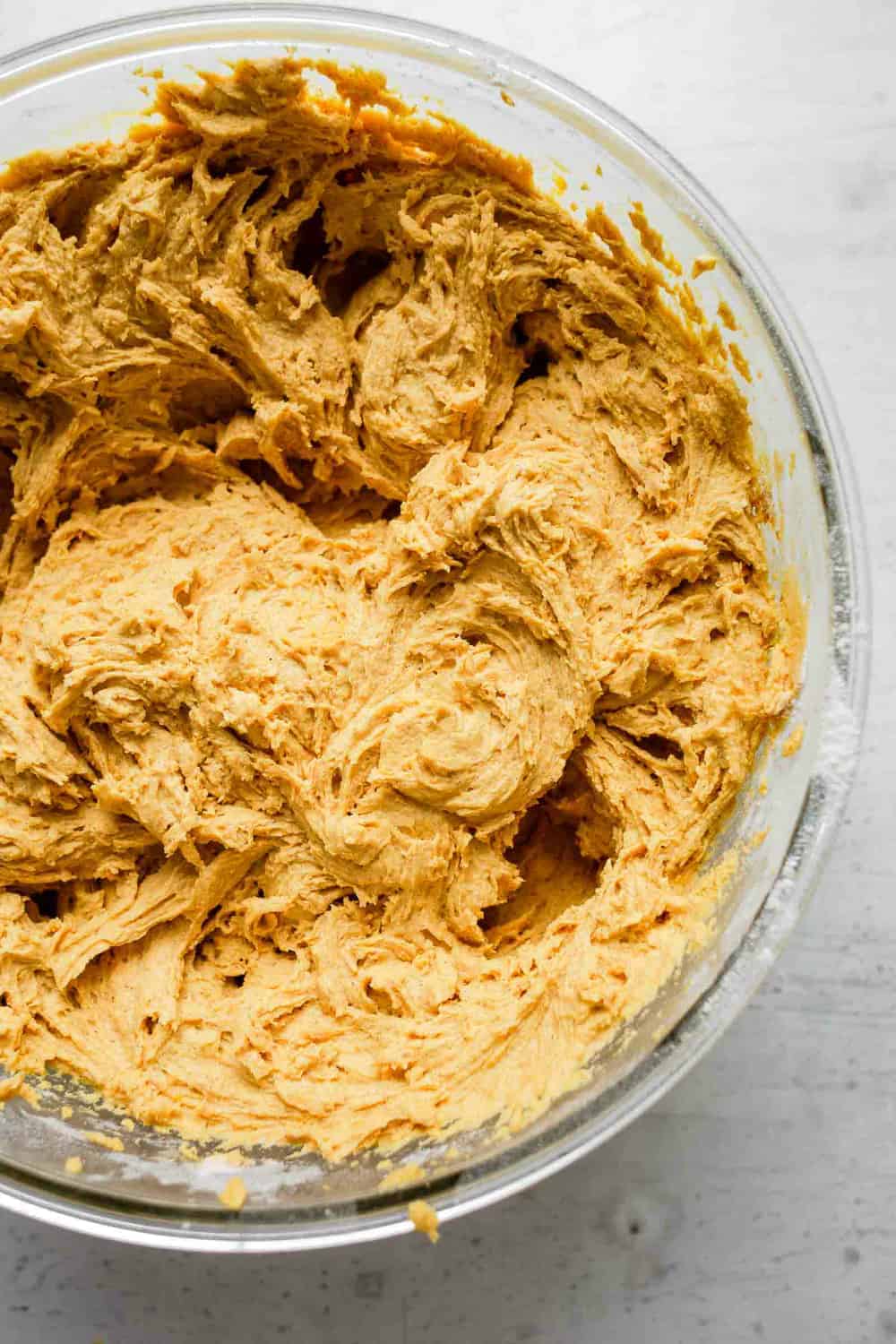 I can't get enough of those sugar cookies, with their soft texture, pillowy frosting and colorful sprinkles. Of course I had to make a pumpkin version, complete with warm spices and tangy cream cheese frosting flecked with vanilla bean.
Consider these the grown-up version of your favorite Lofthouse cookies.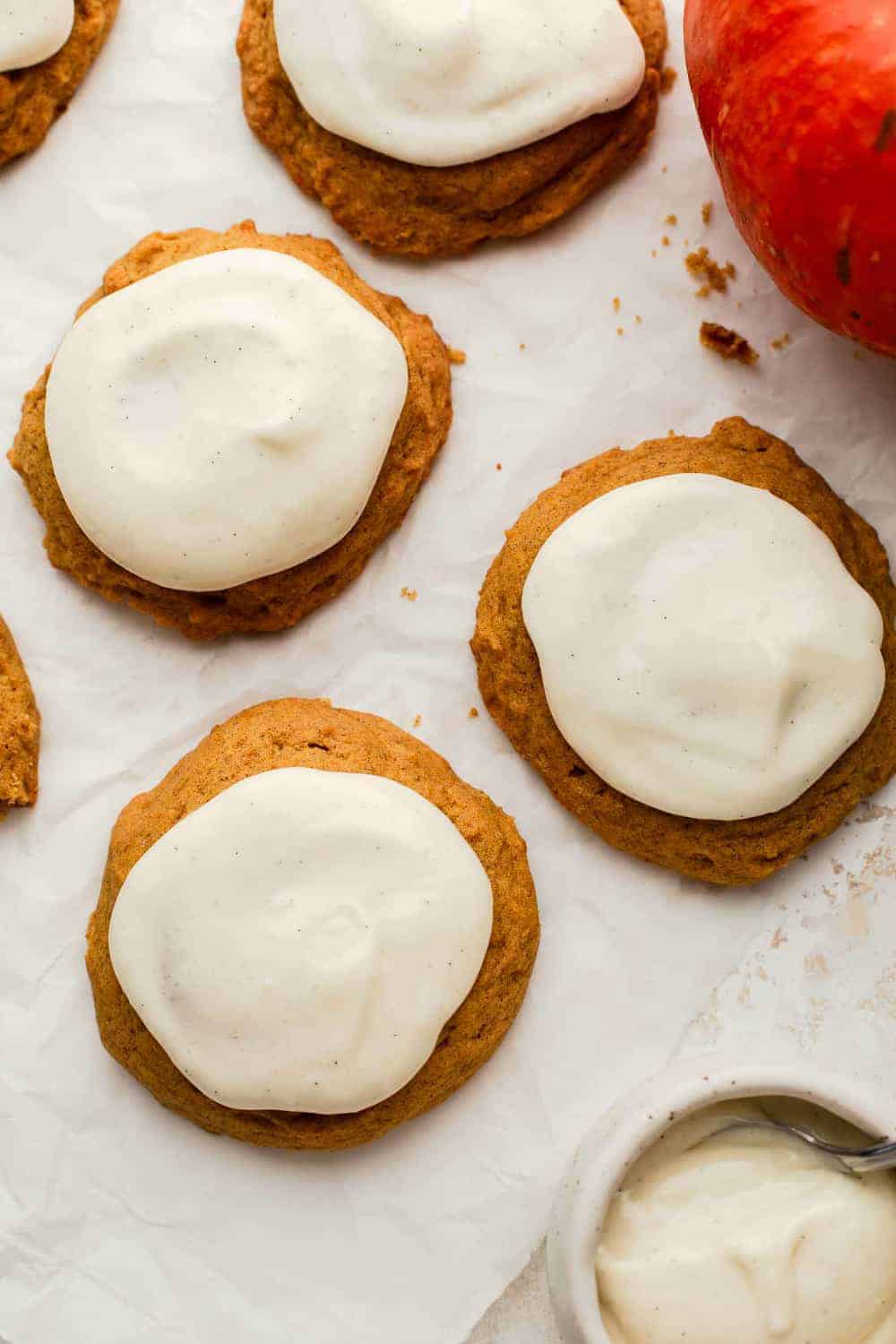 HOW TO MAKE PUMPKIN COOKIES
The method for making this Pumpkin Cookie recipe is similar to most cookie recipes.
Cream together the fat, sugar, and pumpkin, then add the eggs before sifting in the dry ingredients.
What makes this recipe a bit different from many cookie recipes is that the dough is very soft and sticky, much more like a muffin or cake batter than a traditional cookie dough.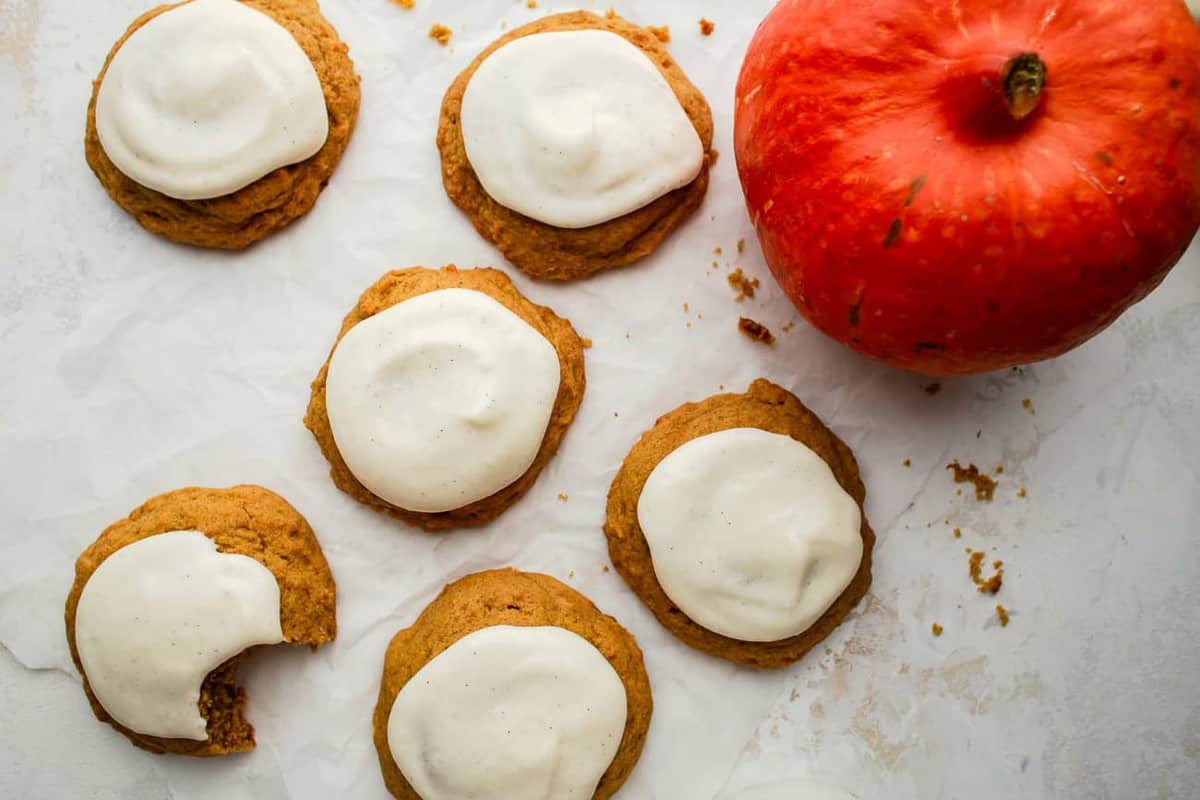 So don't panic when the dough seems like it could be for a cake instead! Remember, these finished cookies are pretty cakey, so you want the dough be a bit cake-like as well.
I do recommend using a cookie scoop to drop the cookies onto the baking sheet. It'll help a lot since the dough is pretty sticky.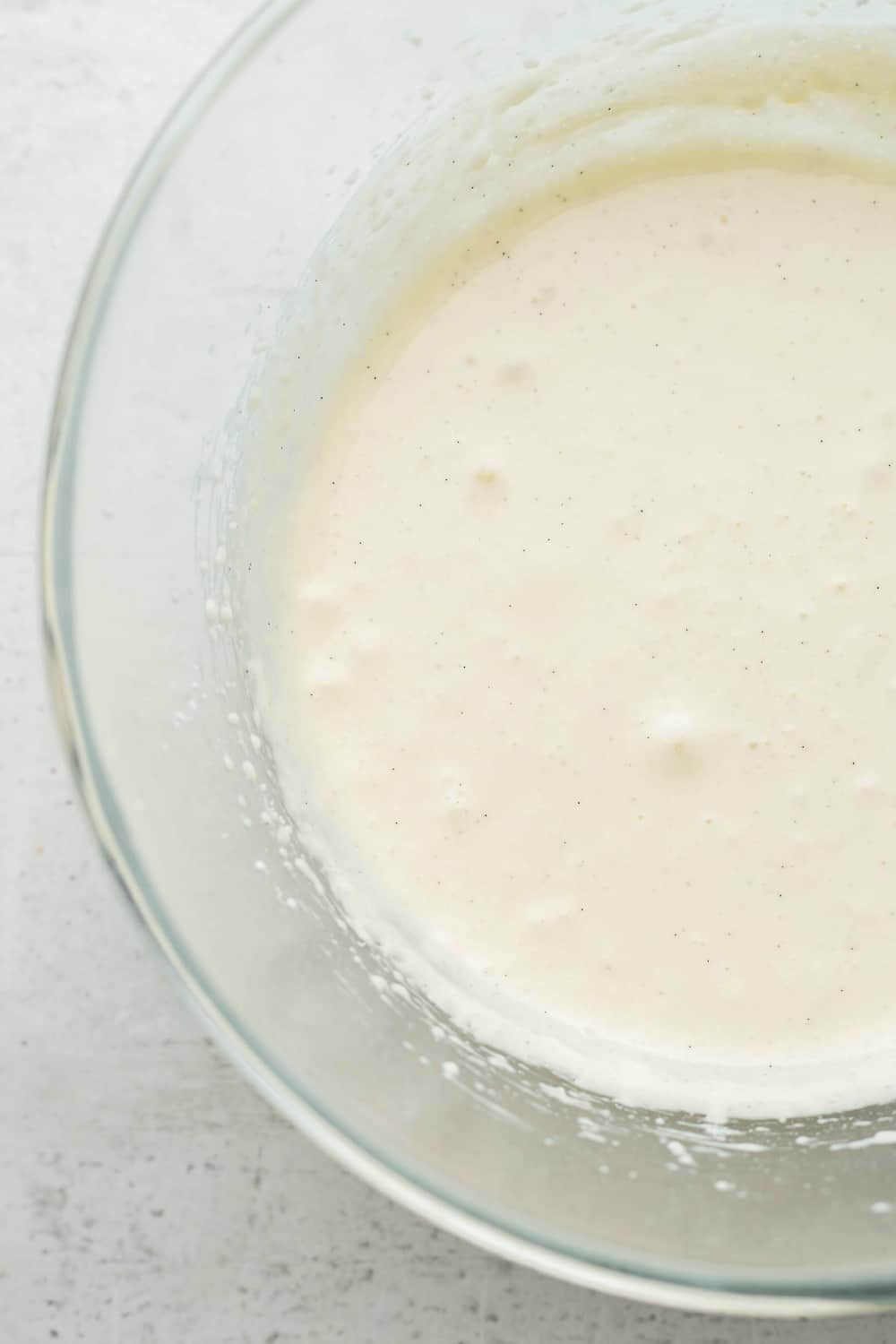 CREAM CHEESE COOKIE FROSTING
I can't decide if my favorite thing about these cookies is that they are made with pumpkin (you know how I love pumpkin recipes, after all) or if it's the cream cheese frosting.
Pumpkin and cream cheese is such a good combination. I love adding cream cheese frosting to many of my pumpkin baked goods.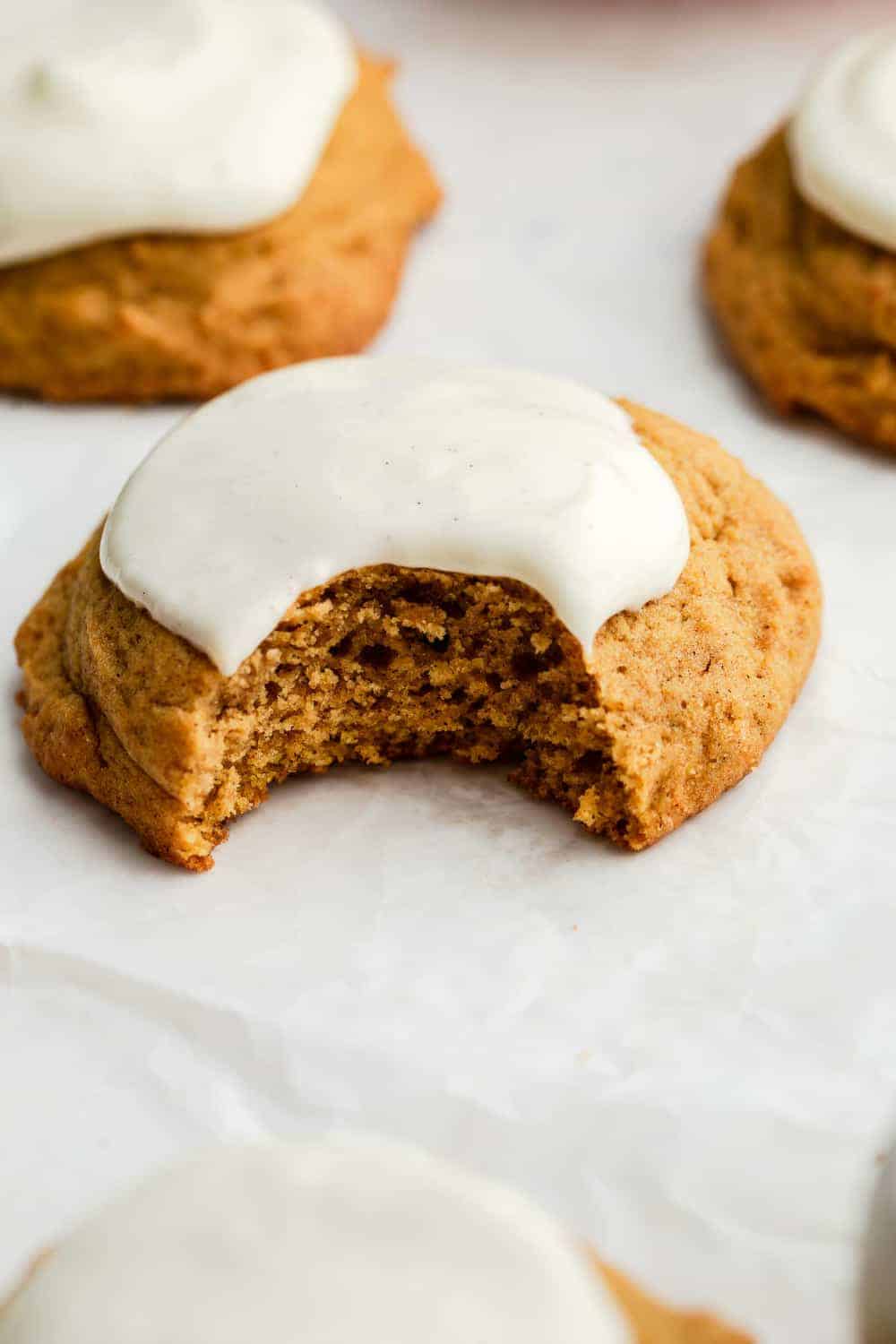 The cream cheese frosting for these cookies is a soft, creamy frosting. It stays soft, so keep that in mind if you are looking to store these cookies. You won't want to stack them on top of each other!
These Pumpkin Cookies are a fun treat to enjoy with your family this fall. I know you'll love them!