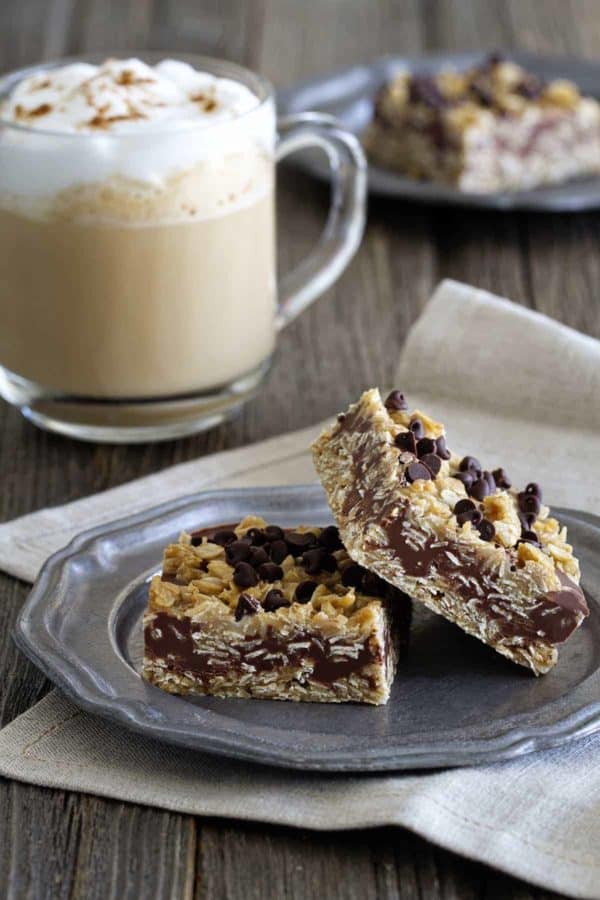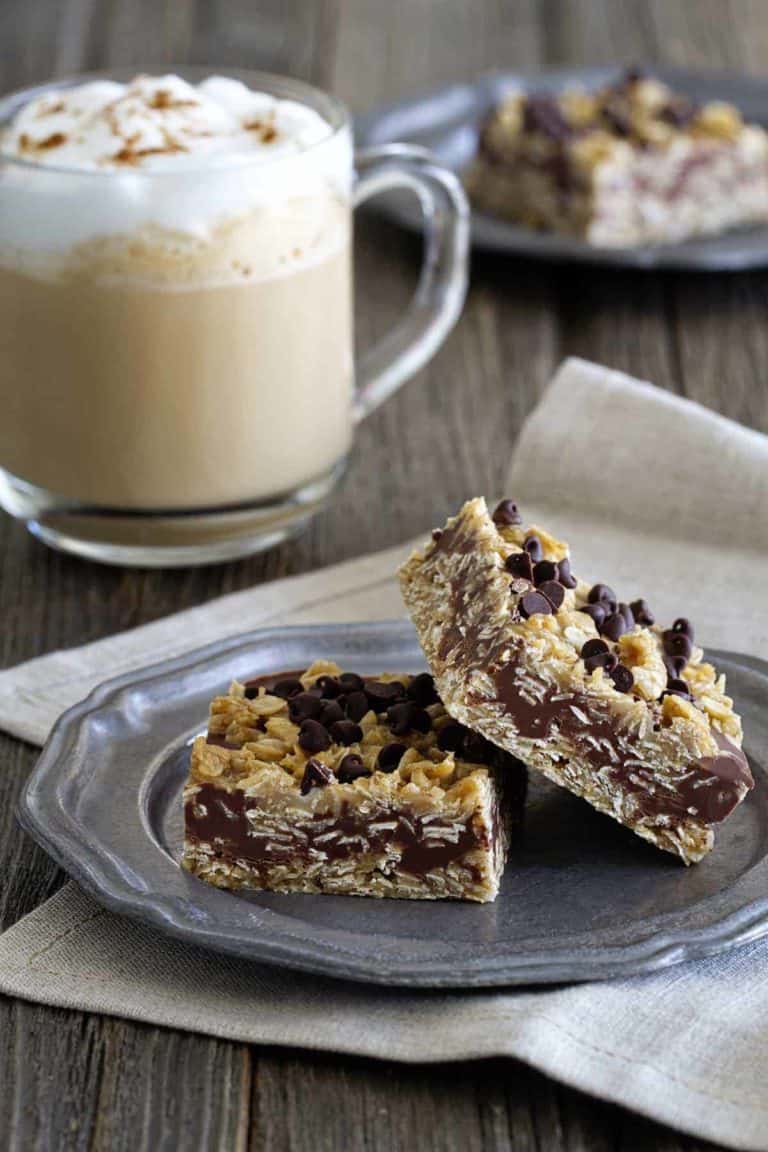 No bake chocolate peanut butter oatmeal bars are a fantastically delicious and easy snack. That they can be made ahead of time just makes them even more amazing.
I recently came home from a blogging trip to Jamaica. And although being in the Caribbean amongst friends was pretty great, it was the first time that I've left Elle for longer than 24 hours.
We started out pretty strong, ya know – happy FaceTiming with a smiling baby that was thrilled to see her mama. Then day 1.5 hit and things took a little turn. Instead of said smiling baby, I was greeted with very sad baby who begged mama to pick her up and give kisses.
Let's just say I was searching for the quickest flight out of Jamaica within a matter of minutes. However, I figured it might be a good idea if I hung around considering I helped organize the event.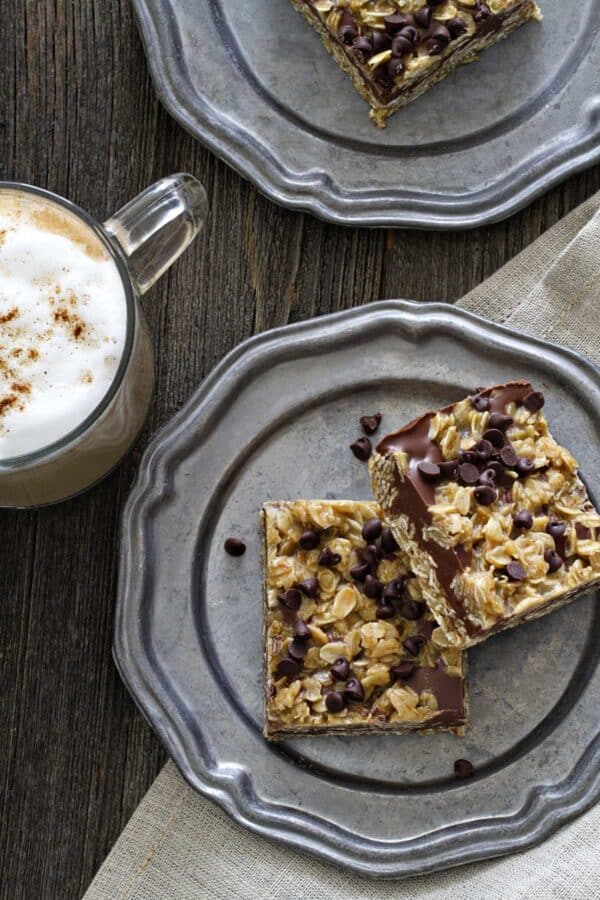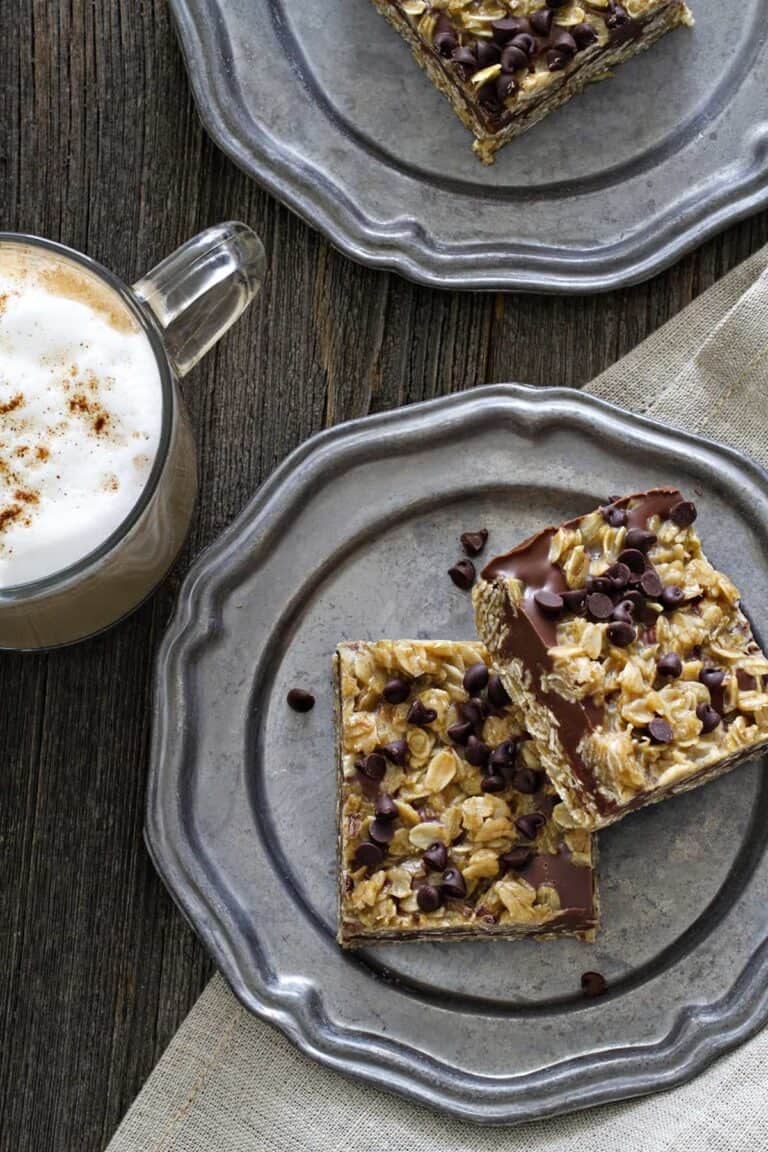 Sad baby quickly became sadder baby, so when my flight came in late Friday night, I couldn't wait to squeeze her cheeks and snuggle her for days. But after a quick giggle and half hearted kiss, I went back to ranking second to Elmo.
When I entered our house, I was greeted with a homemade welcome home banner strung across our entire kitchen, a lovely fall flower arrangement and a pumpkin roll.
You might be thinking the pumpkin roll is kind of random, but Eric knows me all to well and knows that it's one of my faves; probably only second to pumpkin cheesecake.
Super thoughtful to pick up a fave dessert, right? Then I realized that he made it.
He definitely knows his way around the kitchen and often cooks dinner, but this whole baking talent – yeah, he's kinda kept that a secret!
I mean, pumpkin rolls can be a little tricky and his was flawless. I almost didn't believe him.
My doubt quickly turned into being mighty impressed and then the next day, I put him to work. I mean, if he can bake a gorgeous pumpkin roll, he can certainly tackle all sorts of other recipes for My Baking Addiction.
First on that list, this No Bake Chocolate Peanut Butter Oatmeal Bars recipe.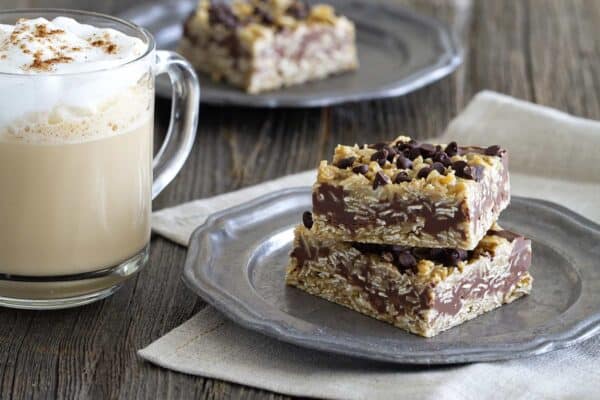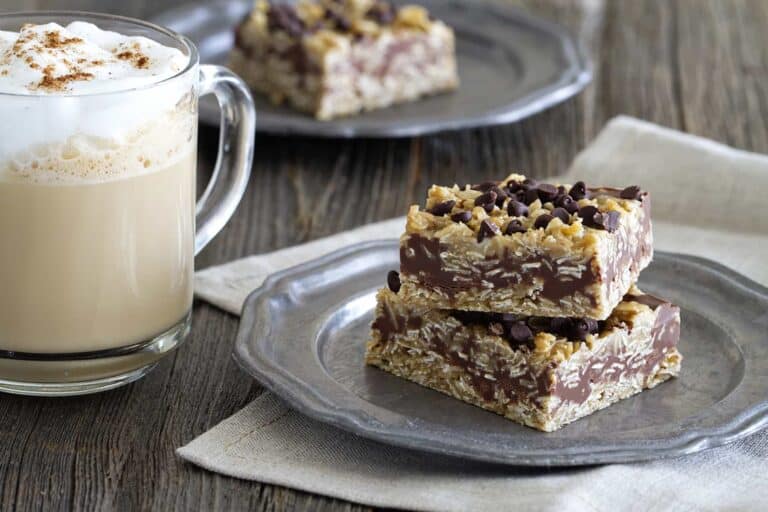 I'm a big fan of no bake cookies, so no bake cookies in bar form had to be just as good. And there's chocolate and peanut butter involved which is never a bad thing.
These bars come together in a matter of minutes; in fact, I think Eric was a little insulted that this was the first recipe I asked him to tackle for blogging purposes.
It was even his idea to add mini chocolate chips to the top for more "visual appeal". Seriously, who is this guy?
Not only are No Bake Chocolate Peanut Butter Oatmeal Bars simple and delicious, they're great for feeding a crowd because a small square goes a long way.
And you can make them ahead of time and freeze them. Just let them sit at room temperature for about 20 minutes before serving.