Caramel apple blondies with an easy caramel frosting and topped with pecans for a delicious autumnal treat. With a gluten-free option.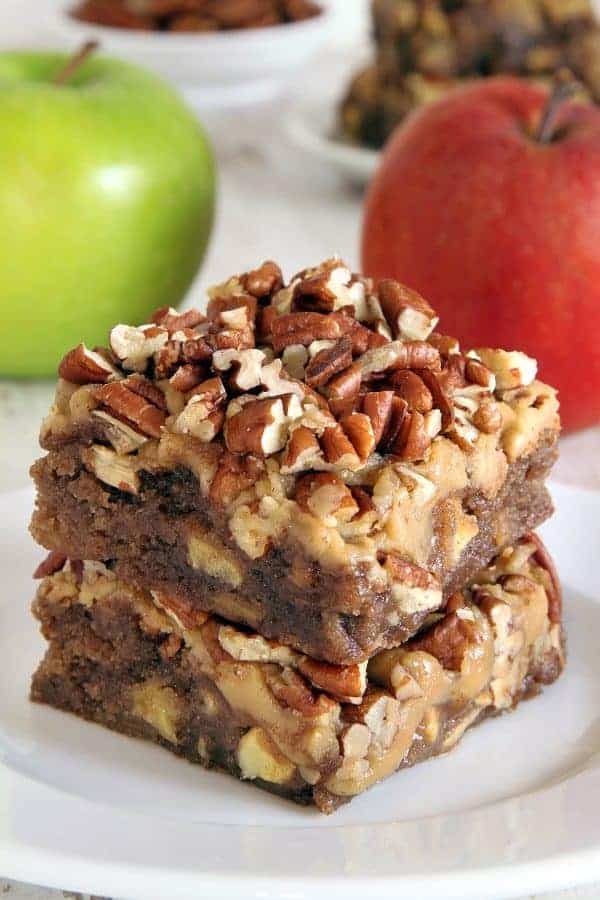 Caramel apple treats are my favorite thing about fall. As soon as September strikes, all I want to do is bake apple-based everything, like this caramel apple cheesecake crisp or caramel apple cake.
One thing I hadn't baked in a while was blondies so tossing in some apples and a whole bunch of cinnamon seemed like the right thing to do. I'm normally all about super gooey and fudgy blondies and brownies, but these caramel apple blondies are a cross between the two. I knew I wanted to top them off with caramel frosting and figured that super fudgy brownies plus frosting might be a little too much.
These caramel apple blondies are great on their own, but I don't recommend skipping the caramel frosting! It's so easy to put together and doesn't require actually making caramel – something I'm terrified of! You just mix all the frosting ingredients together, boil for 1 minute and then add powdered sugar.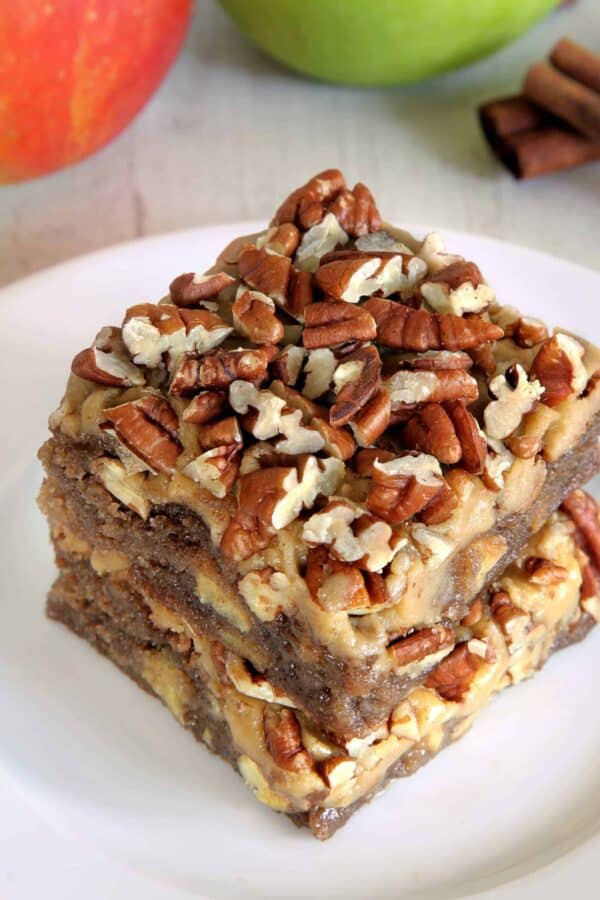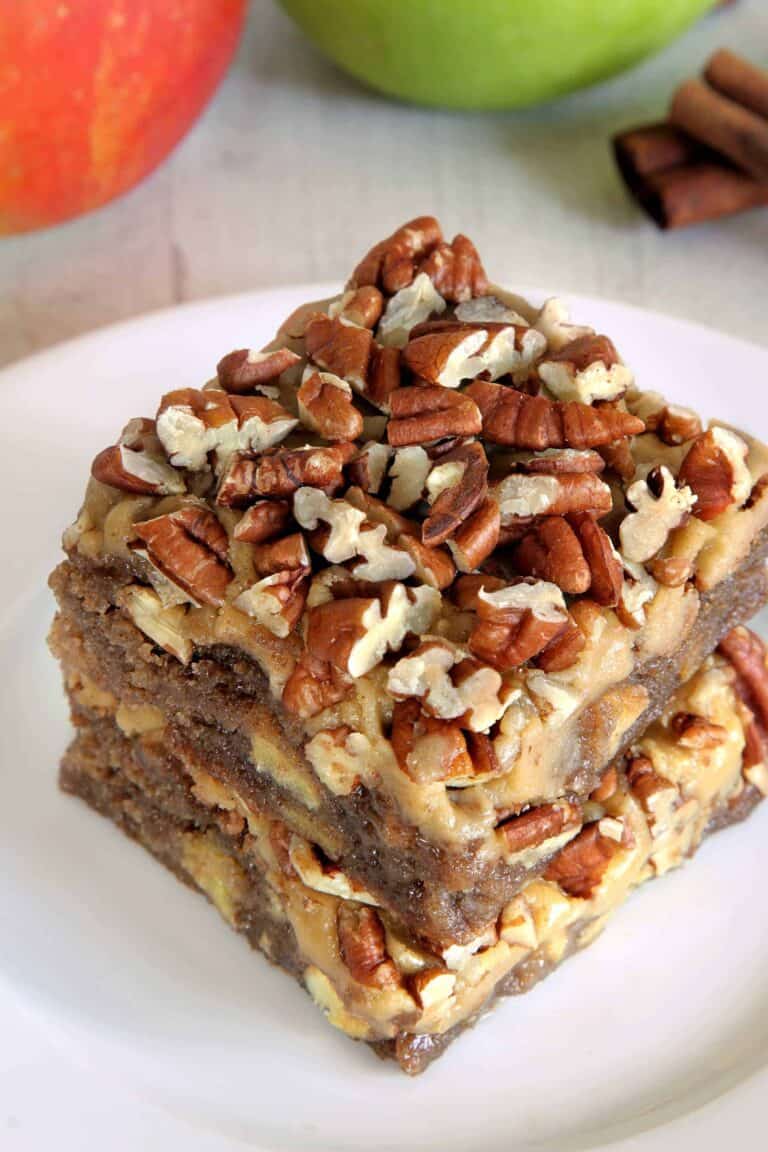 I've looked at some other caramel apple blondie recipes and they use a lot less cinnamon. This recipe uses over a tablespoon of cinnamon and none of my taste testers thought it was overpowering! Definitely feel free to reduce it if you don't love cinnamon.
I've tried a few different types of apples in these blondies and Granny Smith were the best. When I used sweeter apple types, they just blended in and hardly stood out. The tart flavor or Granny Smith makes the apple taste pop a bit more!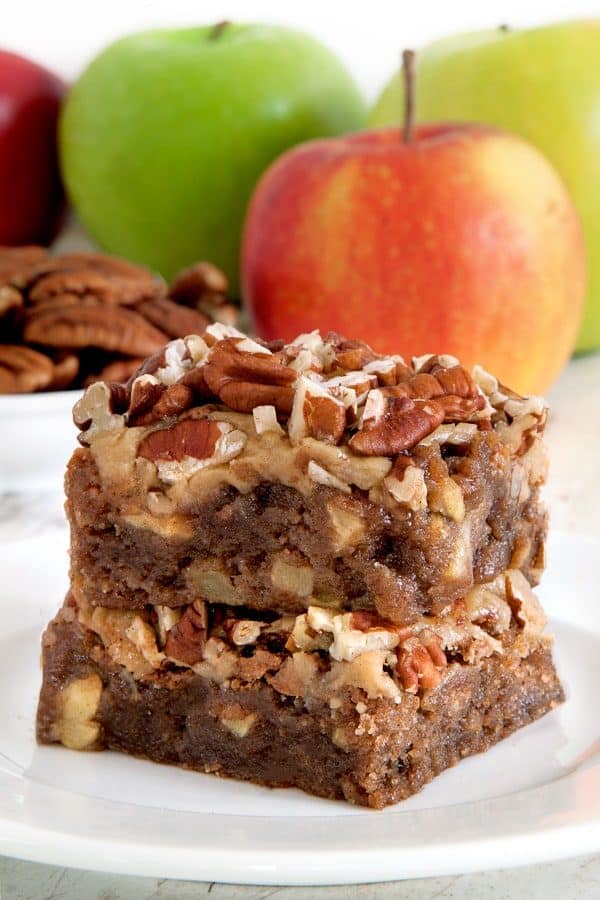 If making the gluten-free version, you'll probably want to chill the caramel apple blondies before cutting them as they're a bit more delicate than the all-purpose flour version. And if you make the all-purpose version, you may want to refrigerate them, anyway, as chilling makes them a bit firmer, fudgier and easier to eat.
If you don't have the gluten-free flours listed, you could try using your favorite 1-to-1 gluten-free baking mix. I've had good luck with this one.
For another apple treat that can also be made with gluten-free or all-purpose flour, try this apple tart!