Apples tossed with brown sugar and cinnamon are drizzled with homemade caramel sauce and topped with a crunchy crumb topping for a delectable Caramel Apple Crisp. This caramel twist on the traditional fall favorite will have your family coming back for more!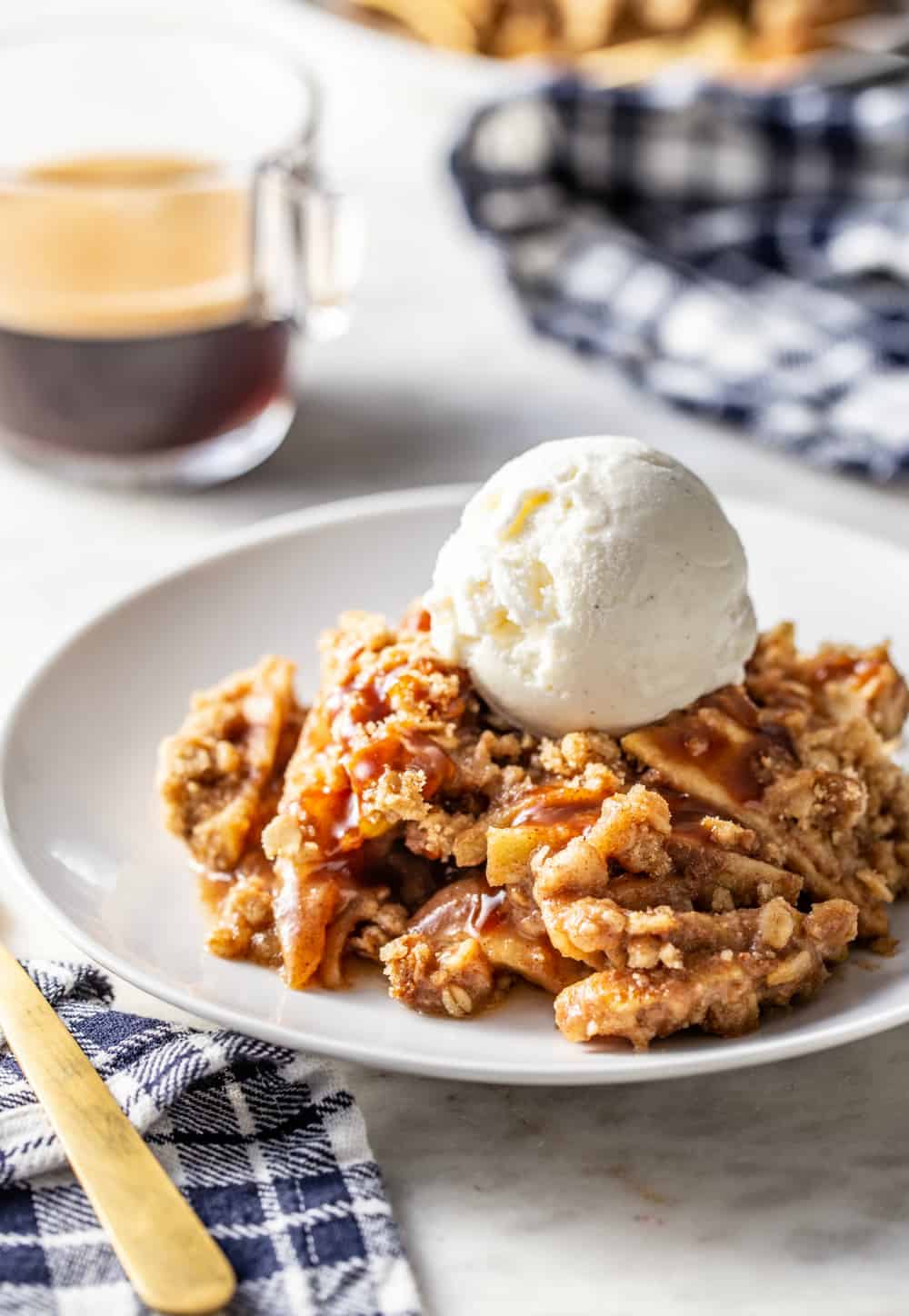 I'm fairly certain fall is finally in the air here in Ohio. Morning temps hovering in the sixties are my cue to bring up the fall decor bins. And I'm not one bit mad about it.
Trust me, I'm well aware that the first day of fall isn't until September 23rd, but guys, I'm ready. I'm officially over summer.
I've already transitioned to fall candles and busted out no less than 5 cans of pumpkin for recipe testing, so decking my halls with far too many velvet pumpkins is the only logical next step.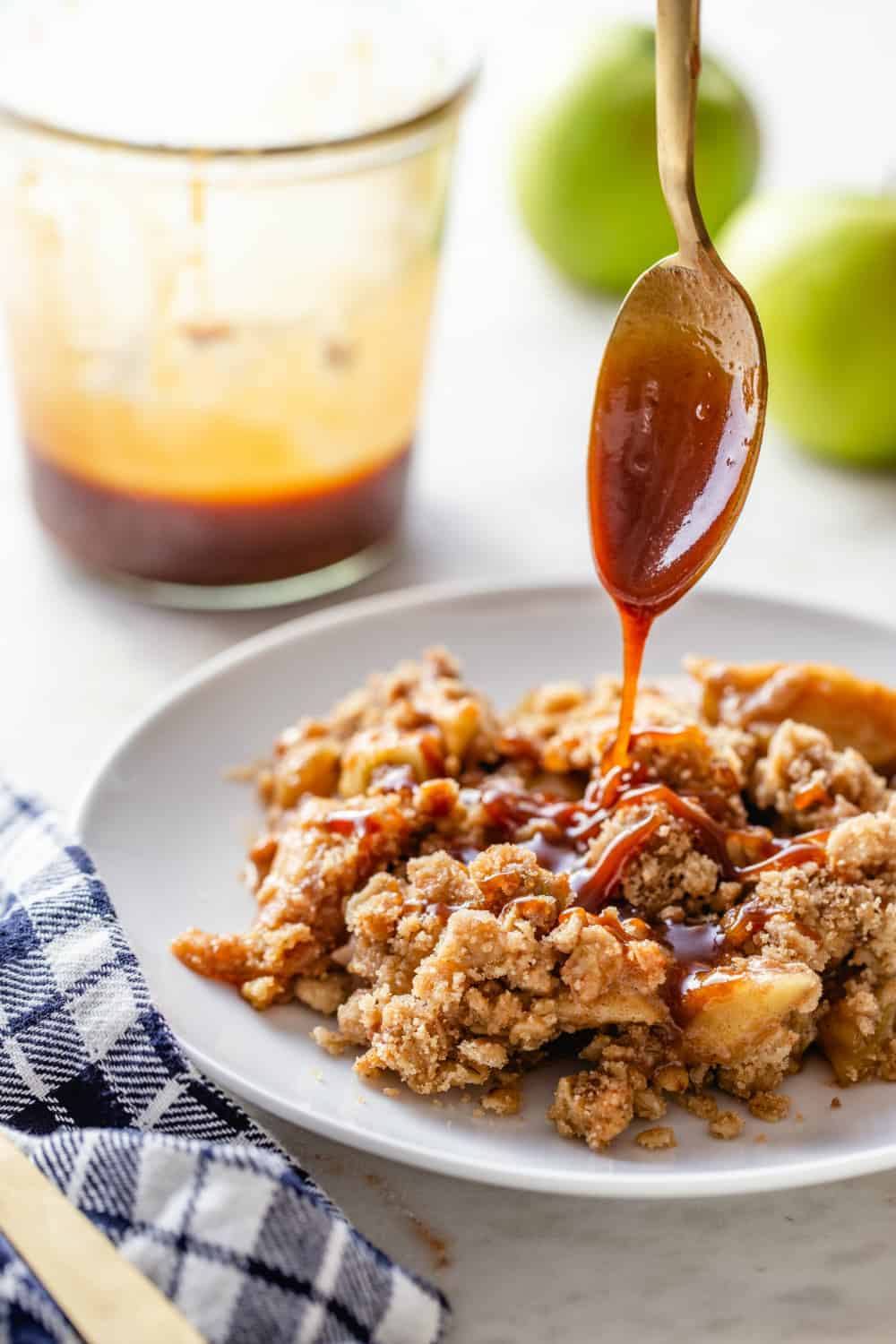 APPLES AND CARAMEL: FALL'S FAVORITE COMBO
One of the only things I love almost as much as pumpkin during the fall is the combination of all things apples and caramel.
Aside from seeing a display of pumpkins outside the grocery store, seeing trays of caramel apples pop up in the produce section and at farm stands is one of the true signs that fall has arrived here in Ohio.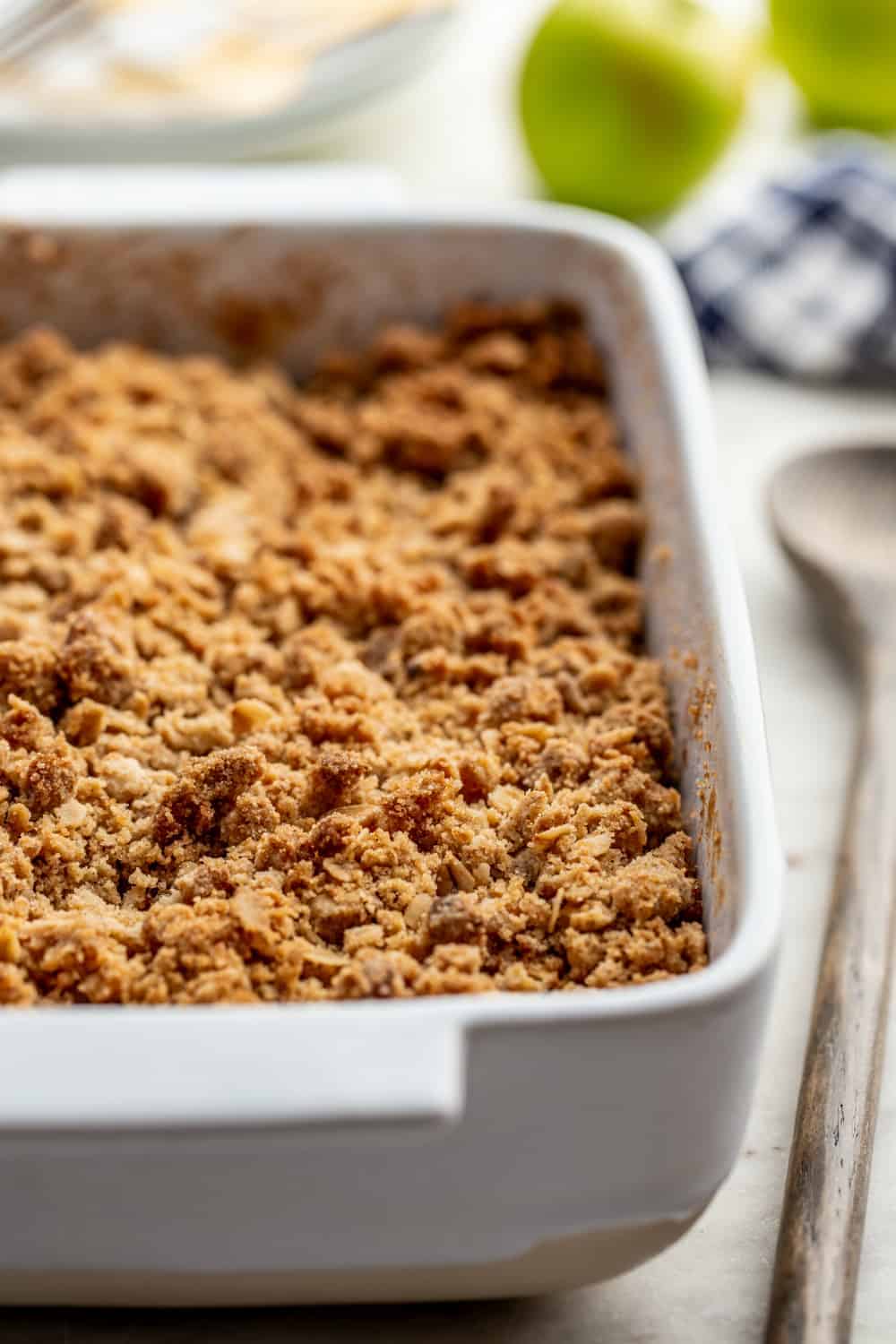 From caramel apple poke cake to caramel apple cinnamon rolls and caramel apple blondies, combining these two fall flavors in recipes is one of my favorite fall activities.
The other day, as I was beginning to make my favorite apple crisp recipe, I realized that just about the only way I could make a classic apple crisp better would be to add caramel to it.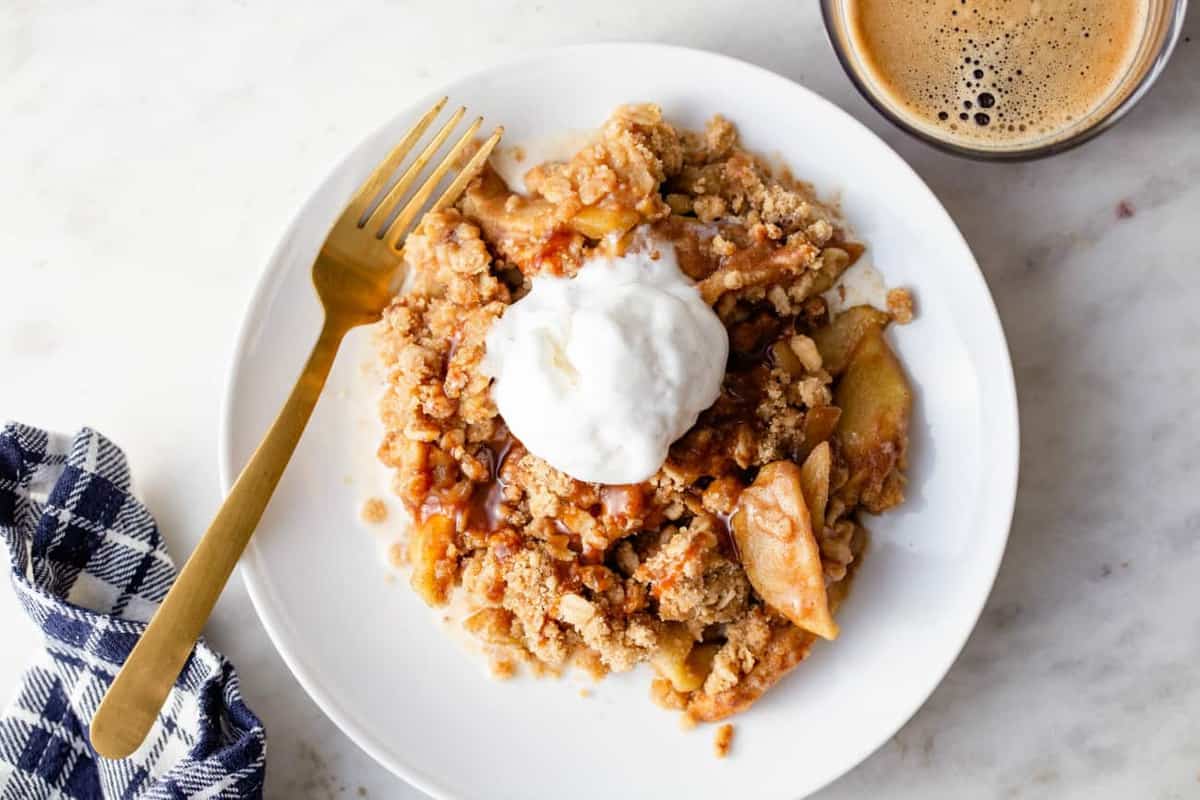 HOW TO MAKE CARAMEL APPLE CRISP
To add rich caramel flavor to my apple crisp, I started by swapping out some of the granulated sugar in the filling for brown sugar. The molasses in the brown sugar adds a richness to the apples and gives them more of a caramel-y flavor.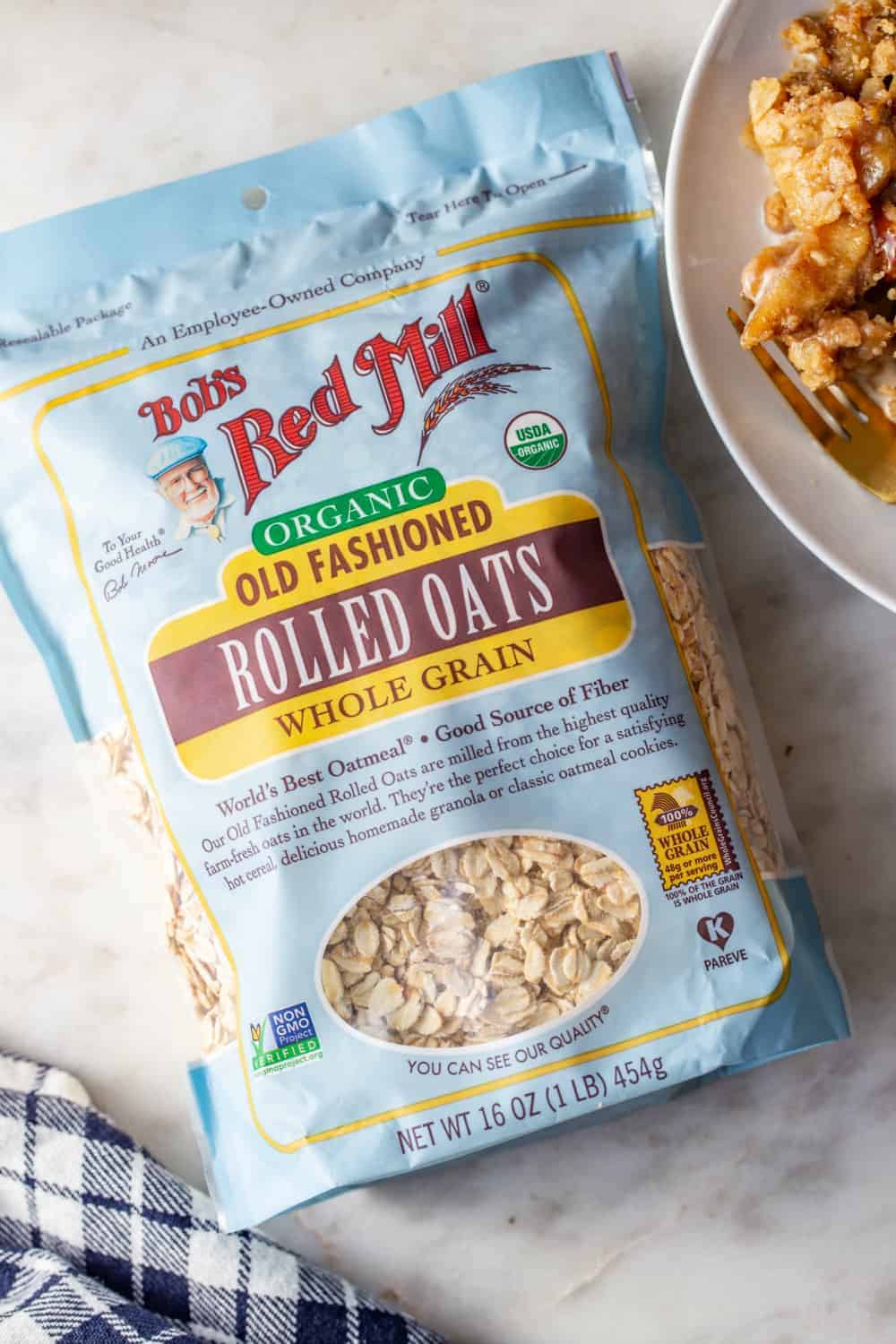 And of course? I had to drizzle them with my salted caramel sauce before adding the crisp topping.
Yes, you could use store-bought caramel sauce. But yes, using homemade makes this so much better.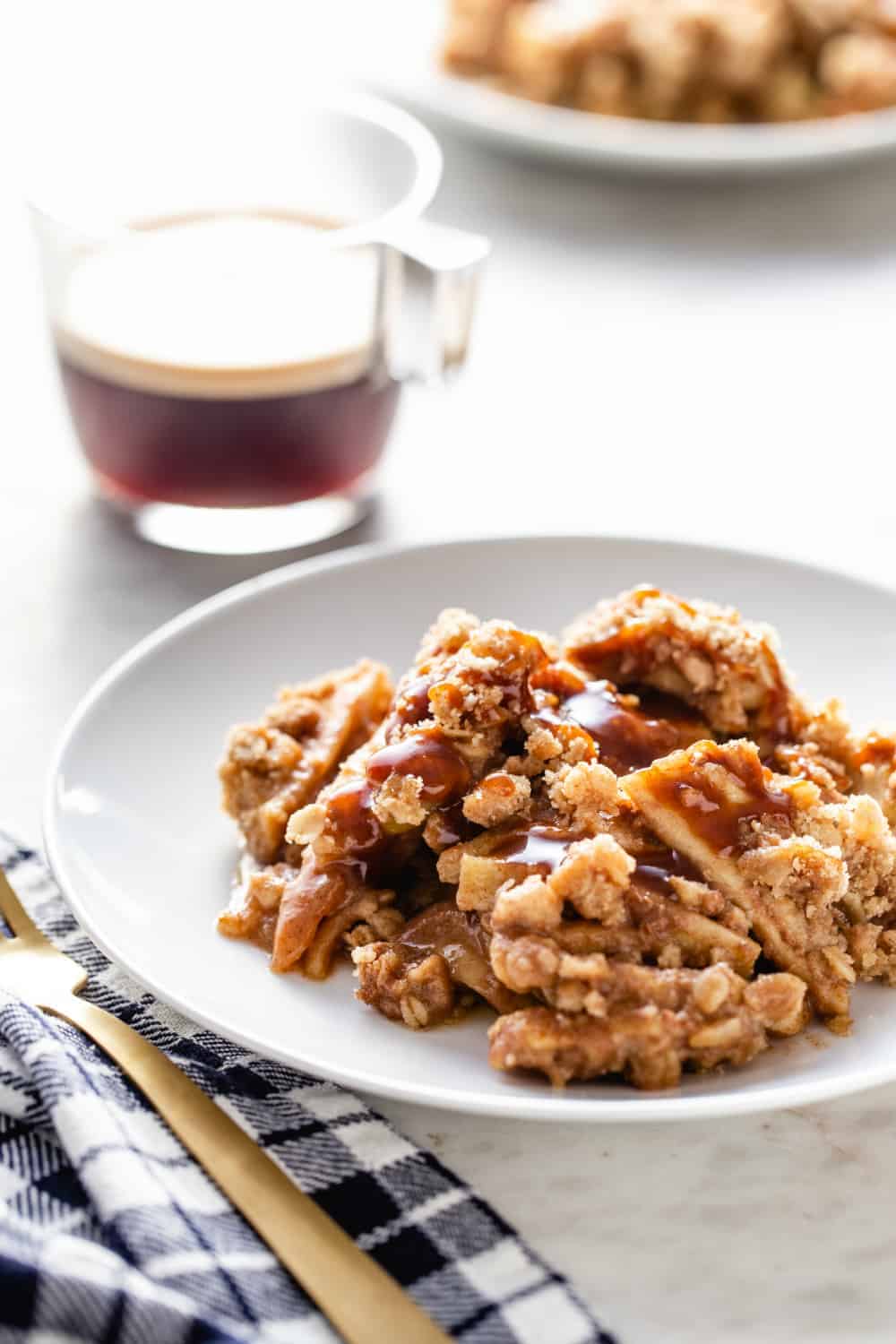 And if you know how to make caramel sauce at home, you can always have it on hand for topping ice cream or dipping apples. Win/win.
My family could not stop eating this Caramel Apple Crisp. Making recipes that they want seconds and thirds of is low-key one of my favorite things.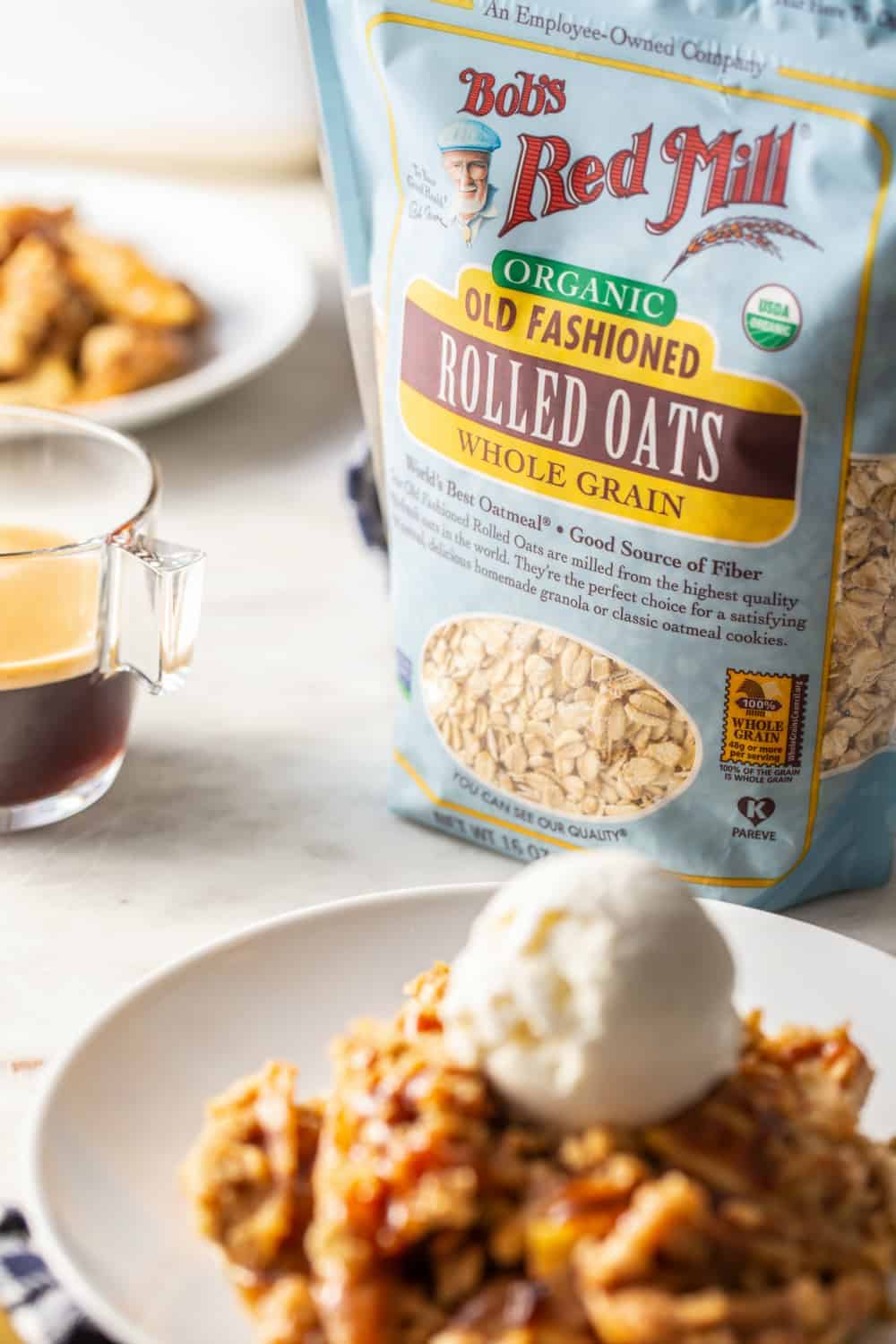 But I also want to make sure that the recipes they want more of are full of high-quality ingredients. In addition to using a homemade caramel sauce, I used my favorite Organic Rolled Oats from Bob's Red Mill in the crisp topping for this recipe.
Bob's Red Mill produces the very best in whole grain foods, including their rolled oats. The products are all-natural, organic and non-GMO. They're the best in any recipe, from breakfast to dessert.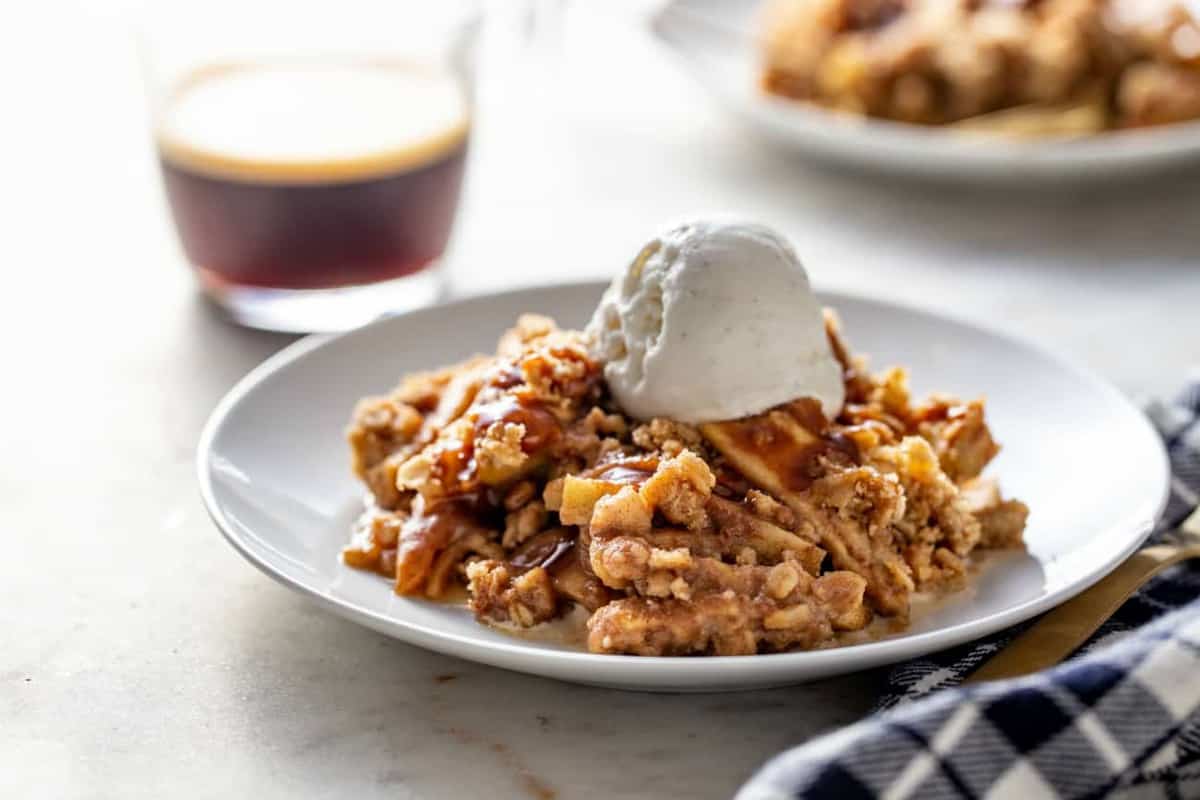 Desserts like this Caramel Apple Crisp or my Lemon Cheesecake might be a special treat for my family, but I feel better knowing that I'm using the very best ingredients when I make them.
Whip up this Caramel Apple Crisp recipe for your family or any get-together this fall. I know it'll be gone before you can blink!