Caramel Apple Poke Cake is super simple to make. The caramel drizzle and toffee bits make it irresistible. So perfect for fall!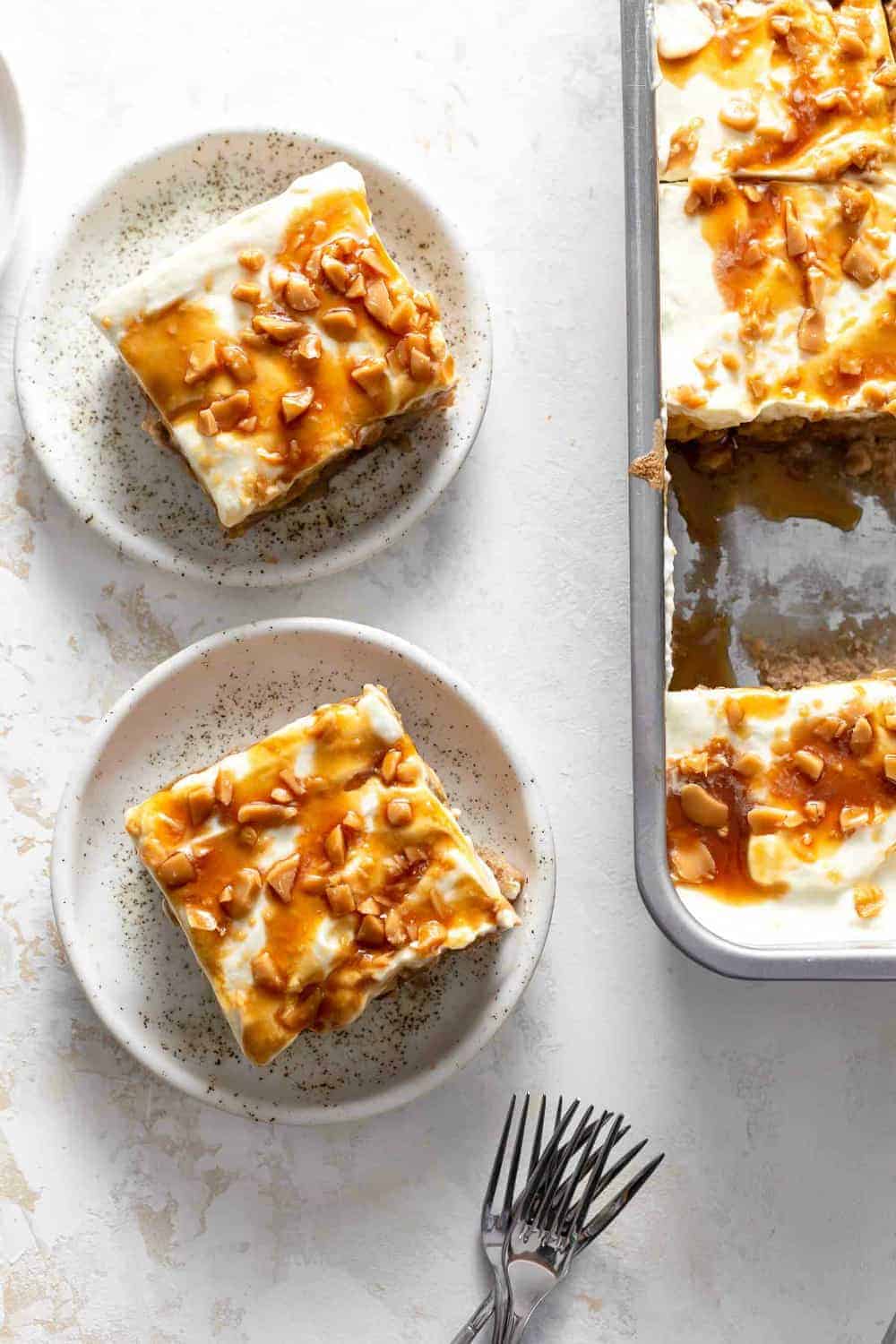 INTRO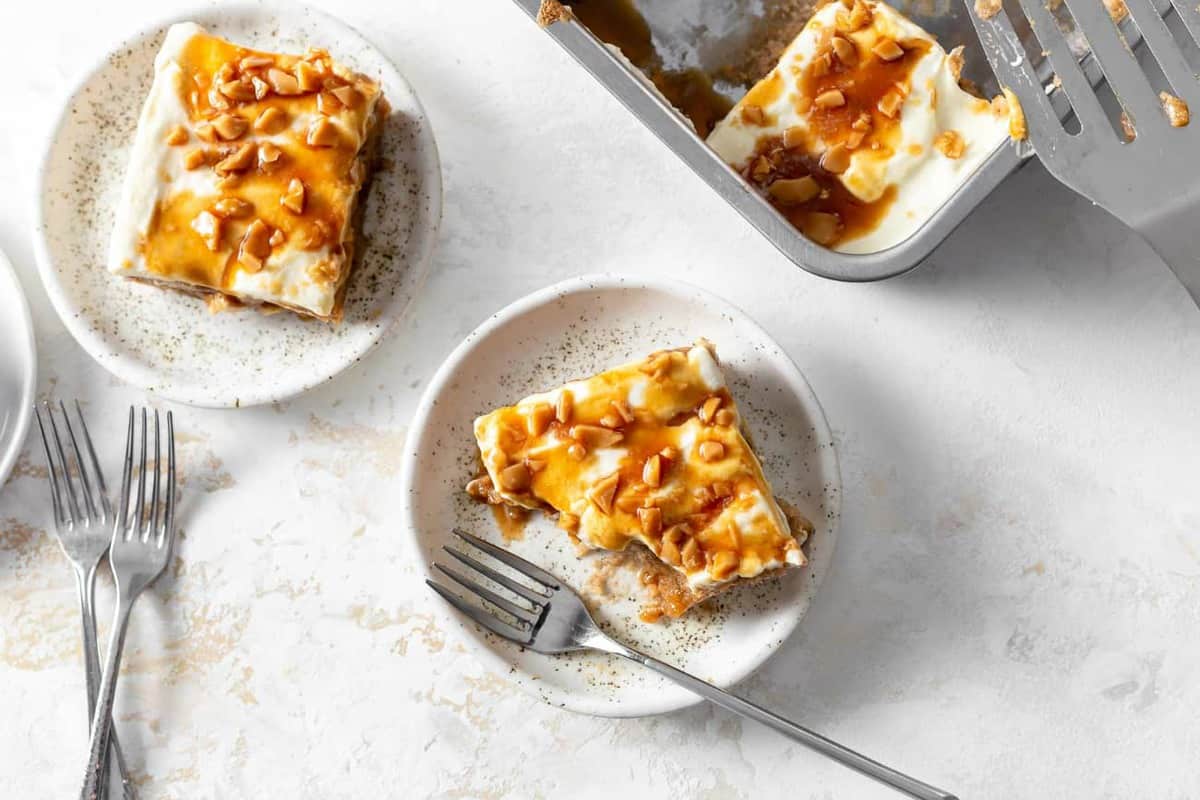 THE EASIEST APPLE CAKE EVER
I love this Caramel Apple Poke Cake because it is super easy to make.
Yes, it's easy because it uses cake mix, apple pie filling and whipped topping.
You know that I love baking from scratch, but I also believe there's a place for quick recipes that use a few shortcuts from the store. Doctored cake mix is one of my favorite kitchen tricks, after all.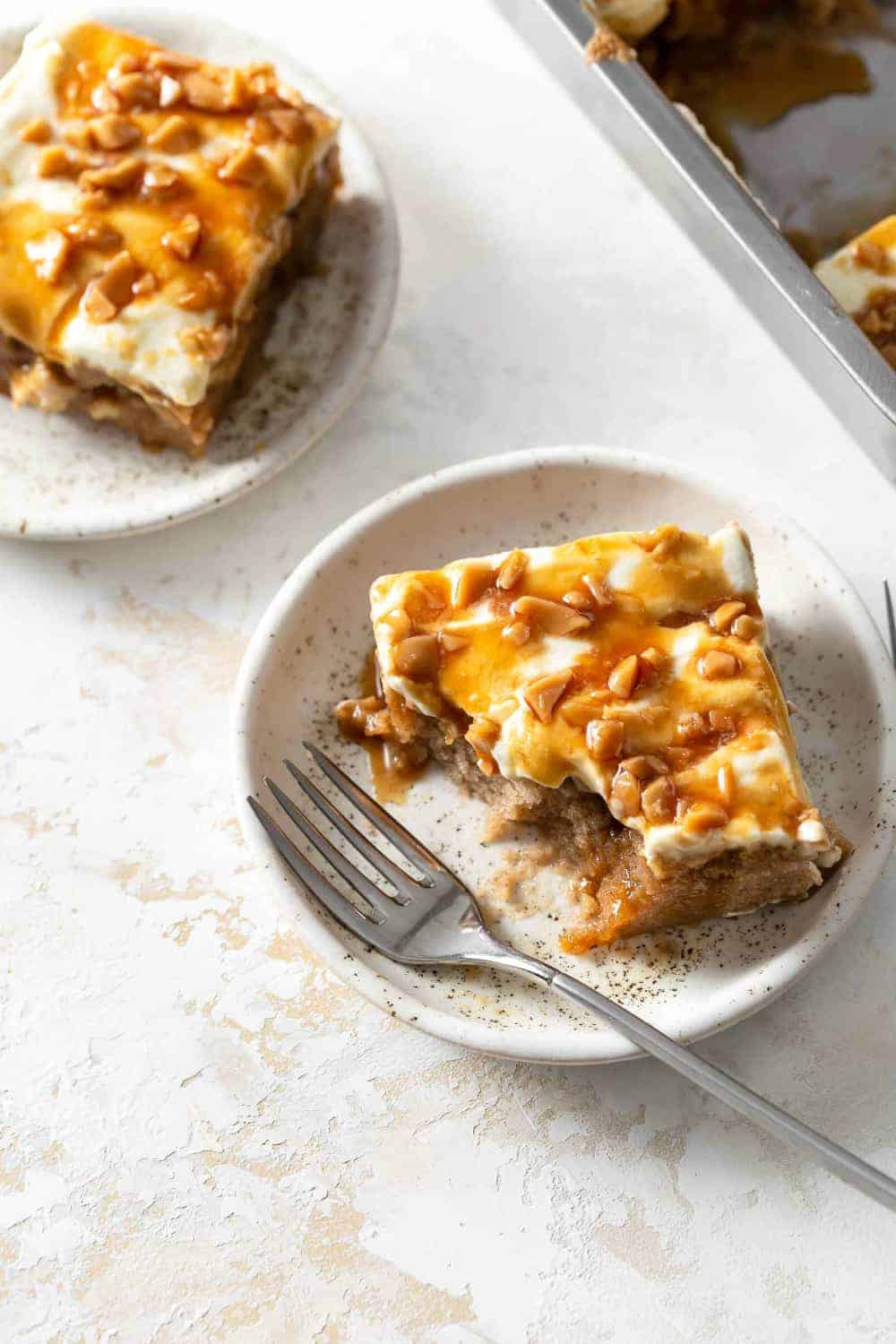 If you aren't a fan of cake mix, pie filling or whipped topping, this might not be the recipe for you. Not to worry, though – my caramel apple cake with salted caramel frosting should be right up your alley!
As for me? I'll continue making and enjoying this recipe as long as everyone keeps gobbling it up. Which happens every single time I make it.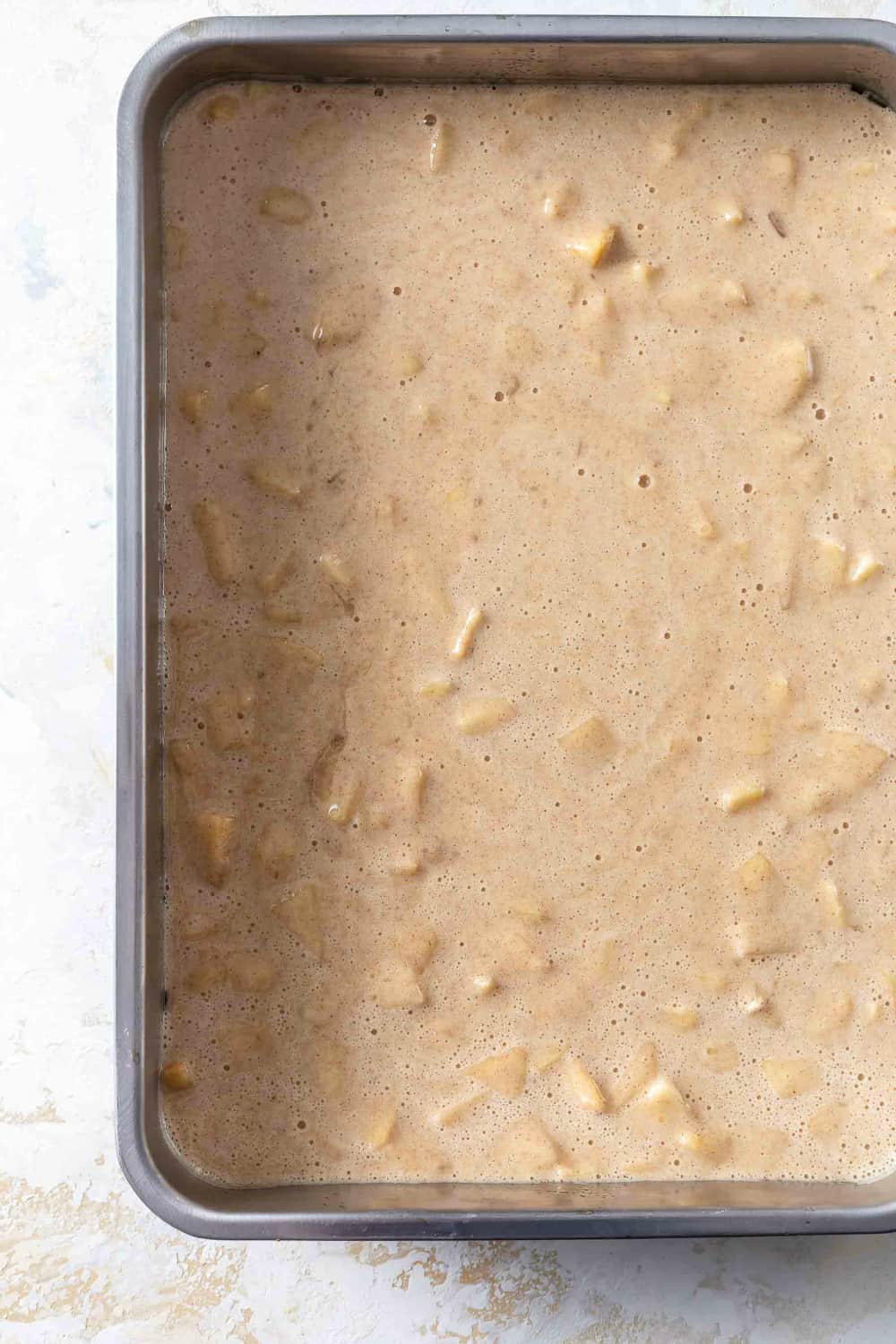 HOW TO MAKE CARAMEL APPLE POKE CAKE
Caramel Apple Poke Cake starts with a vanilla cake mix (spiced cake mix would also be amazing).
Then you doctor the mix up with apple pie spice and apple pie filling. We're going for all the cinnamon-y apple flavor in this cake!
Once you bake it up to golden perfection, poke holes all over the warm cake and drizzle it with caramel sauce. Once the cake is cooled, you top it with whipped topping, toffee bits, and more caramel sauce.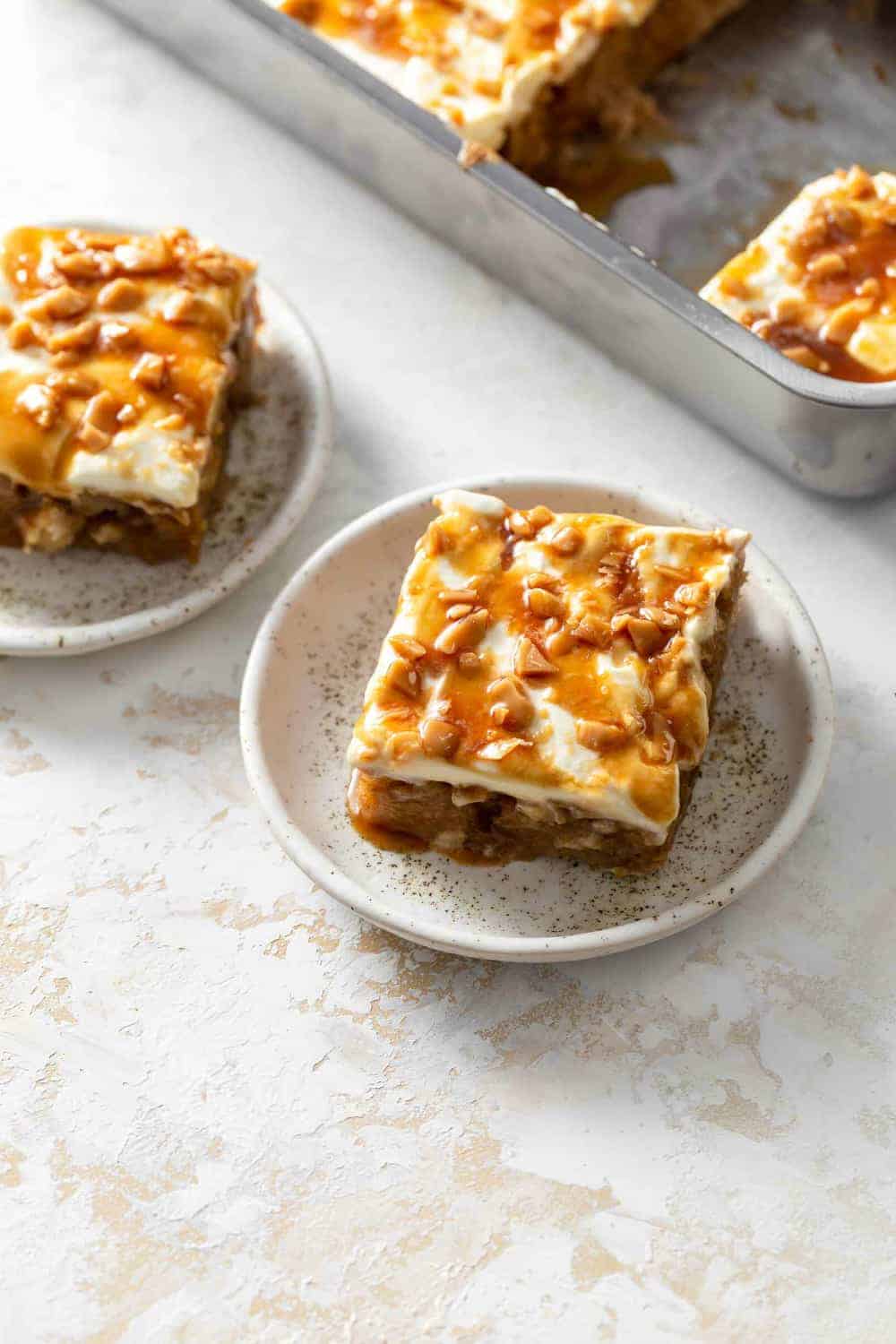 Seriously, how amazing does that sound?
Make sure you don't skip the toffee bits on top. They really take this cake to the next level!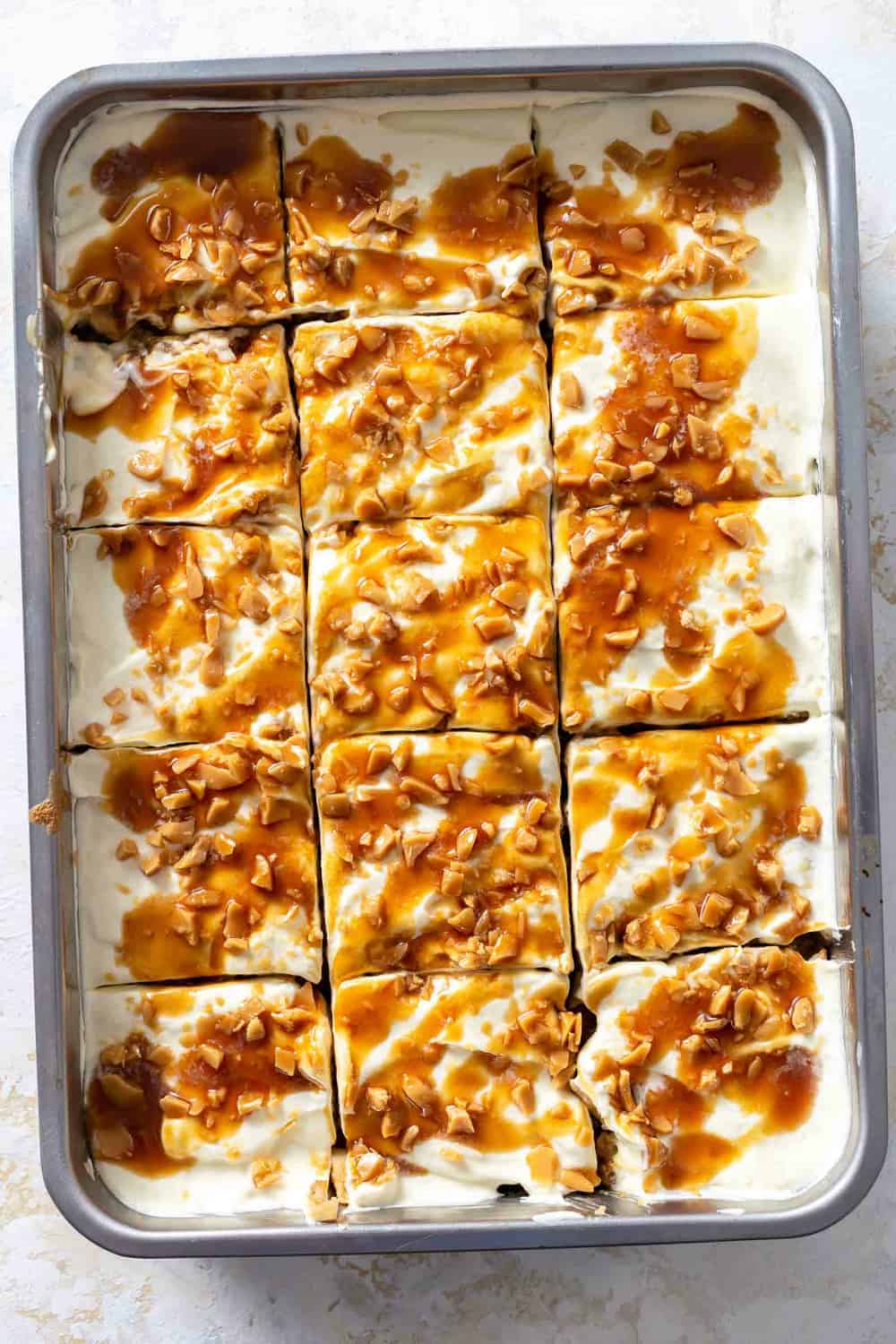 CAN I USE WHIPPED CREAM INSTEAD OF WHIPPED TOPPING?
I know some folks are not a fan of whipped topping and wonder if it's possible to top Caramel Apple Poke Cake with whipped cream instead.
Short answer: Sort of.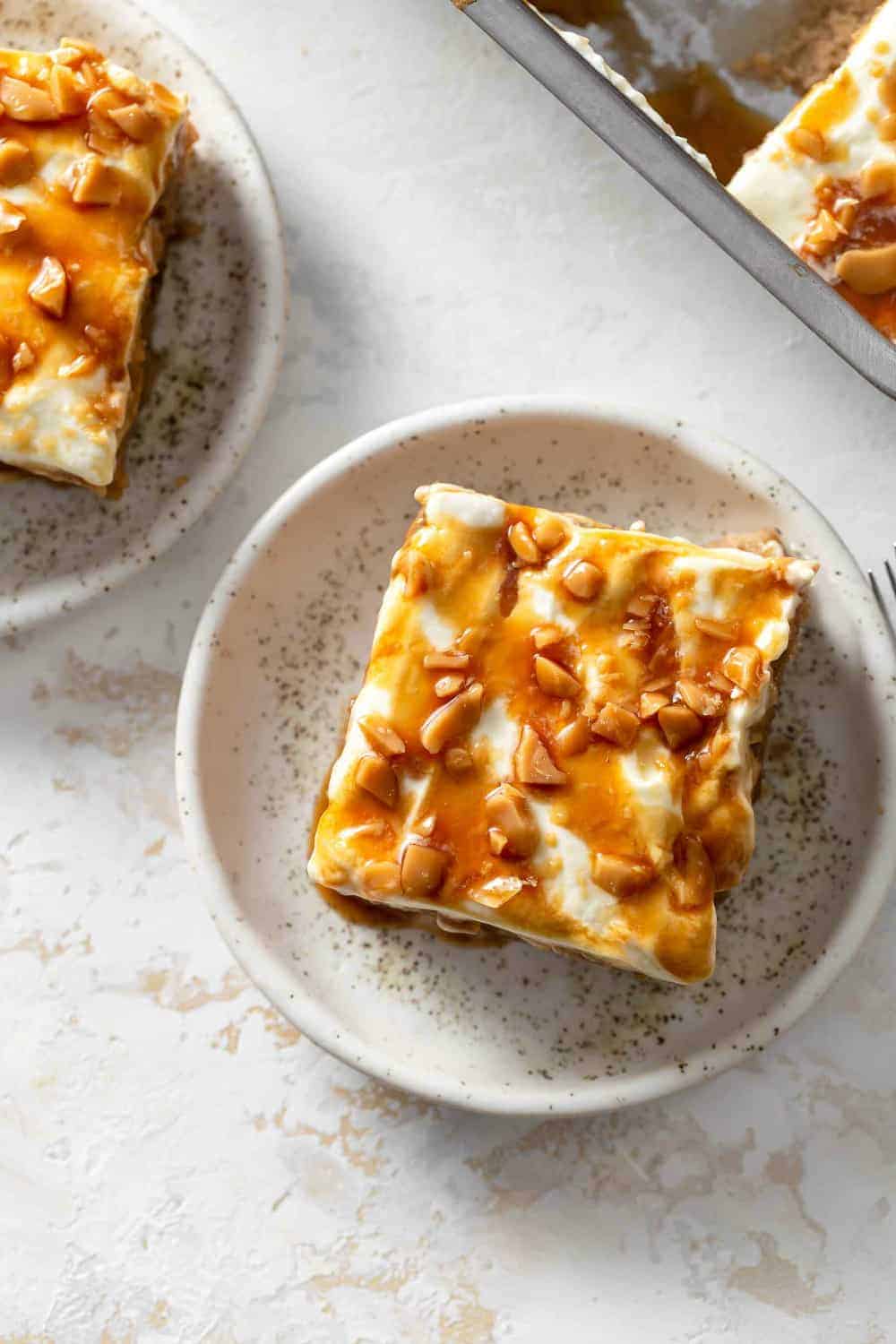 Long answer: Whipped cream isn't nearly as stable as whipped topping. If you want to use whipped cream instead, you have two options:
1. Use stabilized whipped cream. It will take a little more effort, but will hold up better in the long run.
2. Top the cake with your whipped cream right before serving, so the whipped cream doesn't have time to break down.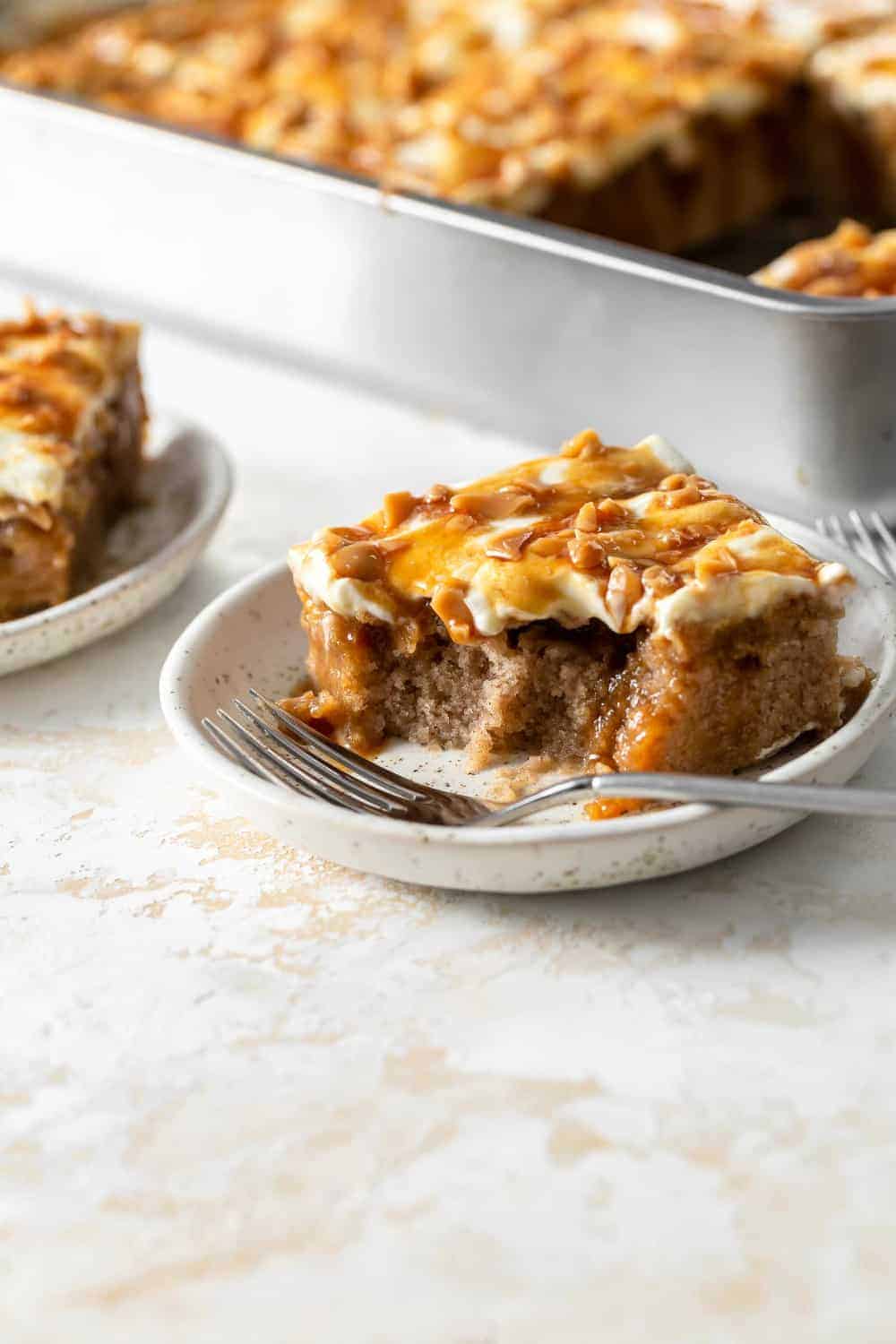 Honestly, I find it easier to just use whipped topping, but to each their own!
I've made this Caramel Apple Poke Cake many, many times and every time it gets devoured so fast. Whip it up for a work potluck, a Halloween party, or just a random Tuesday night because it's that easy!