A simple recipe for homemade salted caramel sauce that is the perfect topping for just about anything, from apples and ice cream to brownies and cheesecake.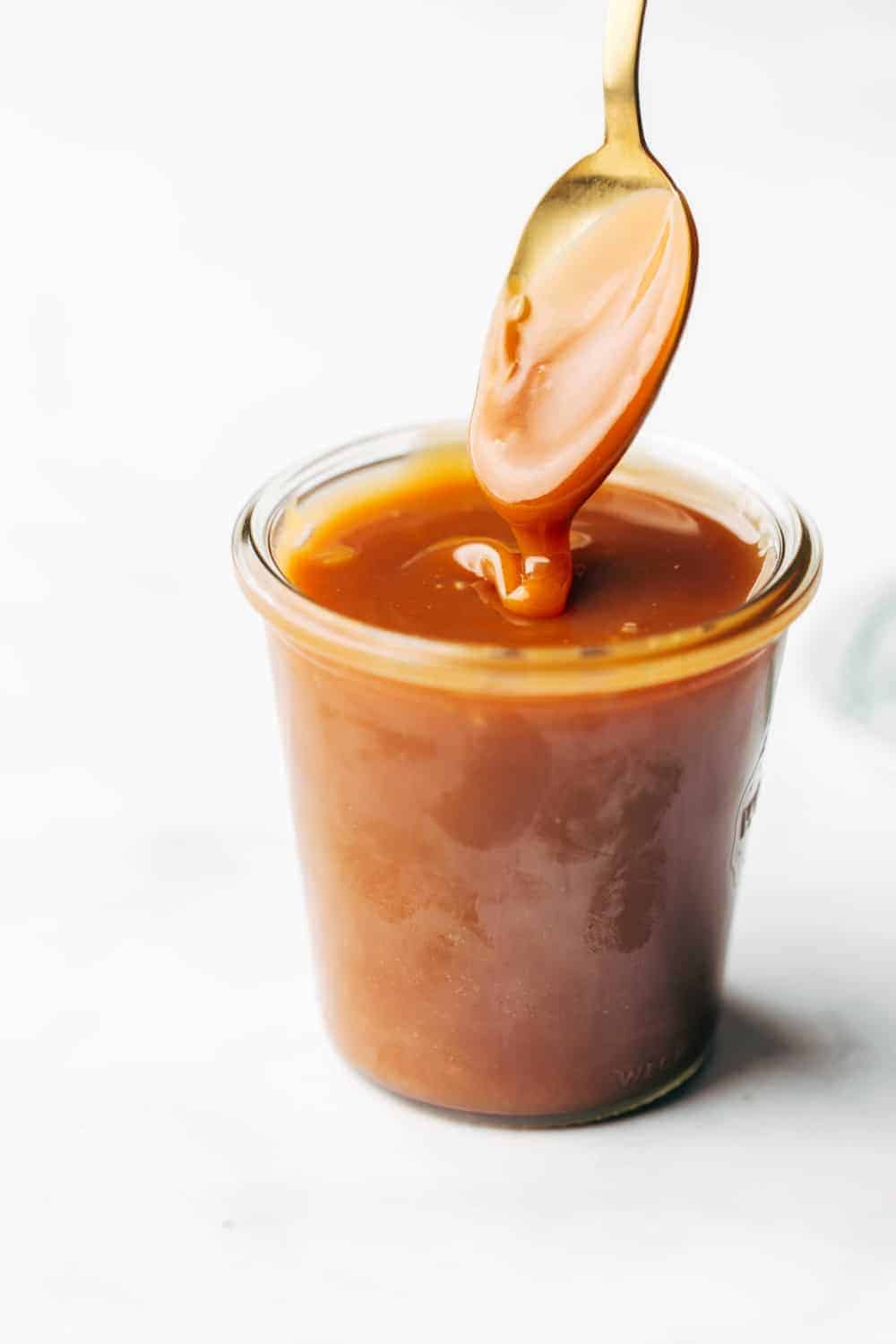 Yesterday I was watching The Biggest Loser on the DVR while making mini cheesecakes – the irony, right? Come on, they were mini!
When I was ready to top them, I realized that I was out of salted caramel sauce. I made a batch about 2 weeks ago, but had forgotten that we had used it up last week.
I was feeling a tad bit lazy and totally engrossed in watching the last chance workout – again with the irony.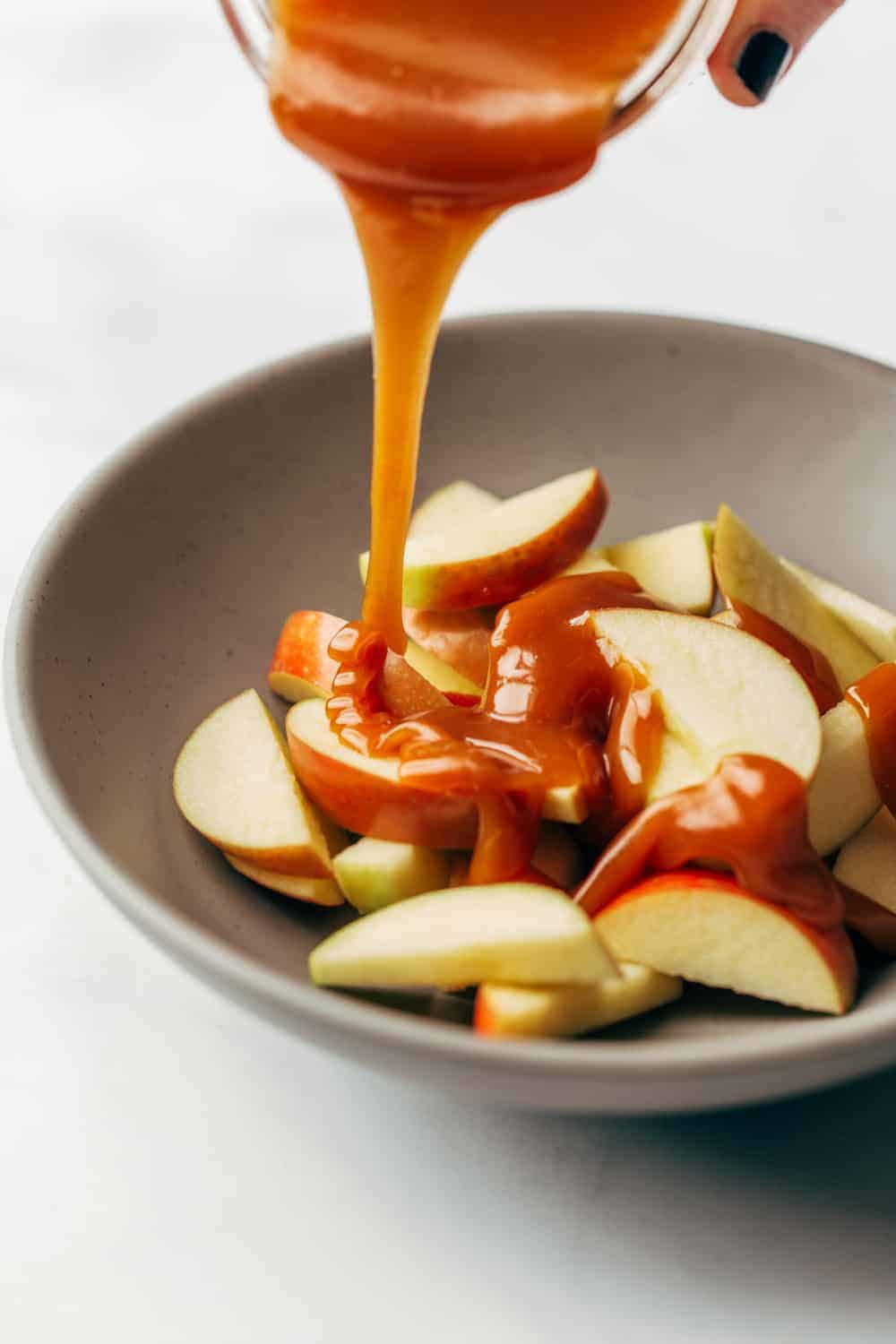 Needless to say, I wasn't quite up to the task of making a new batch of salted caramel sauce.
However, changing out of my yoga pants and slippers and heading to the market seemed like so much more of a hassle considering it was 10pm. I can't be the only one.
I ended up pausing the DVR and heading into the kitchen to whip up a fresh batch of salted caramel sauce. It's definitely more delicious than the store bought version, and who wants to shell out $7 for a small jar at the market?
Not this girl, especially when I can make salted caramel sauce at home with ingredients that I always have on hand. And customize it to make it just right for us.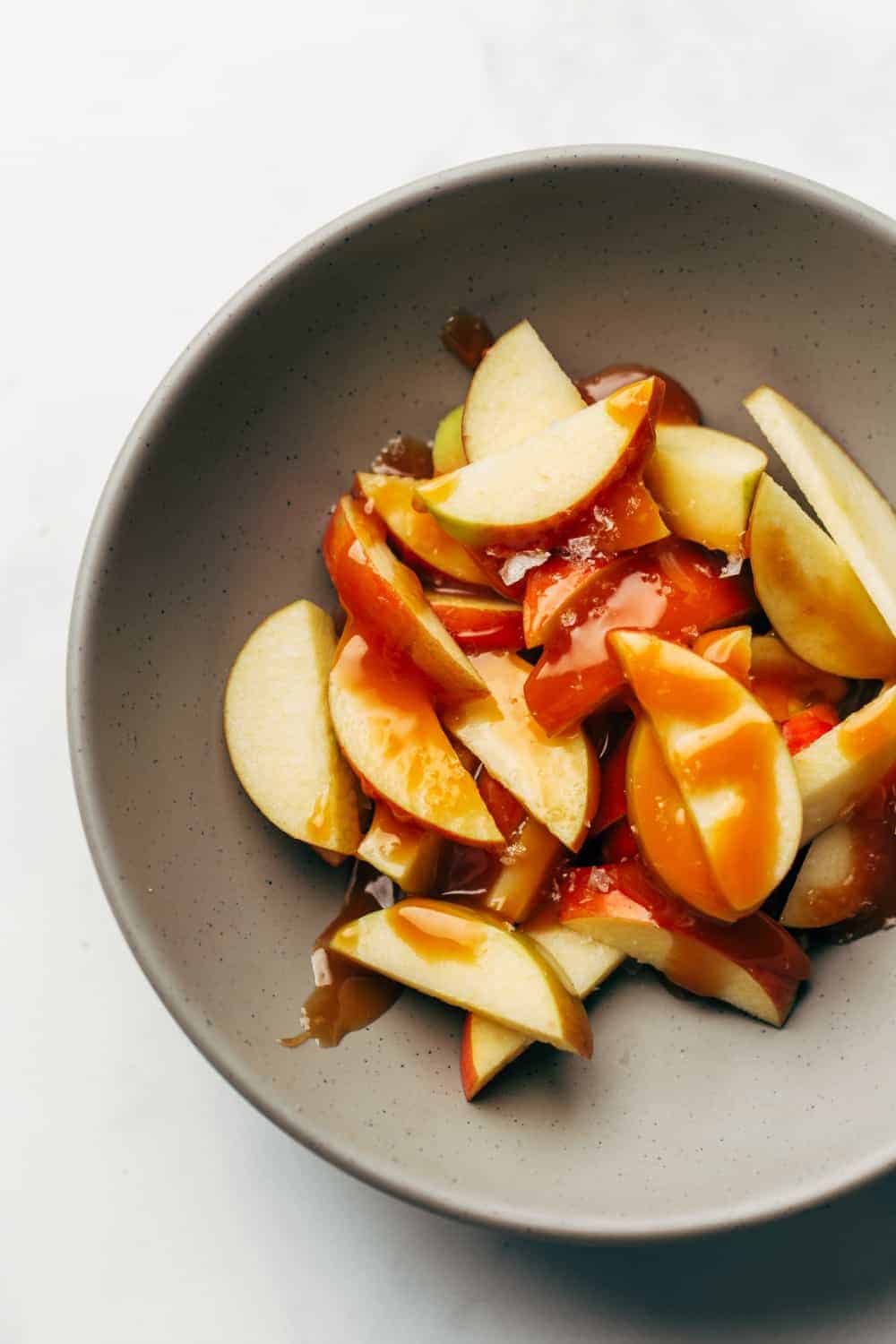 HOW TO MAKE SALTED CARAMEL SAUCE
If you've never made homemade salted caramel sauce, it can definitely seem a bit overwhelming, but it's honestly not too hard – I promise.
One key tip is to rely on the color of the sugar before adding in the cream.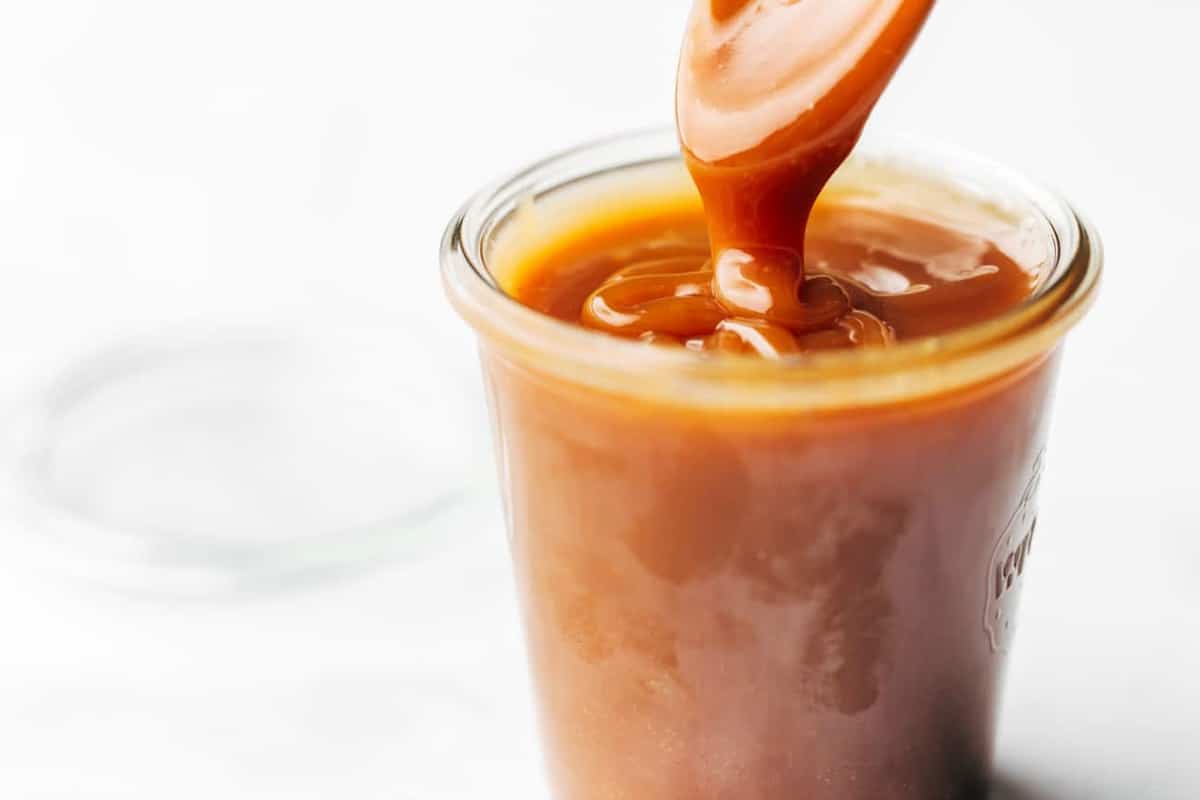 You can definitely use a candy thermometer if you have a reliable one. I have 3 and each of them varies by 3-5 degrees, which can be quite a difference when you're making homemade caramel sauce or candy.
In my opinion, it's best to look for that deep amber color. But be forewarned – that gorgeous deep amber color can transition to a burnt mess in a matter of seconds.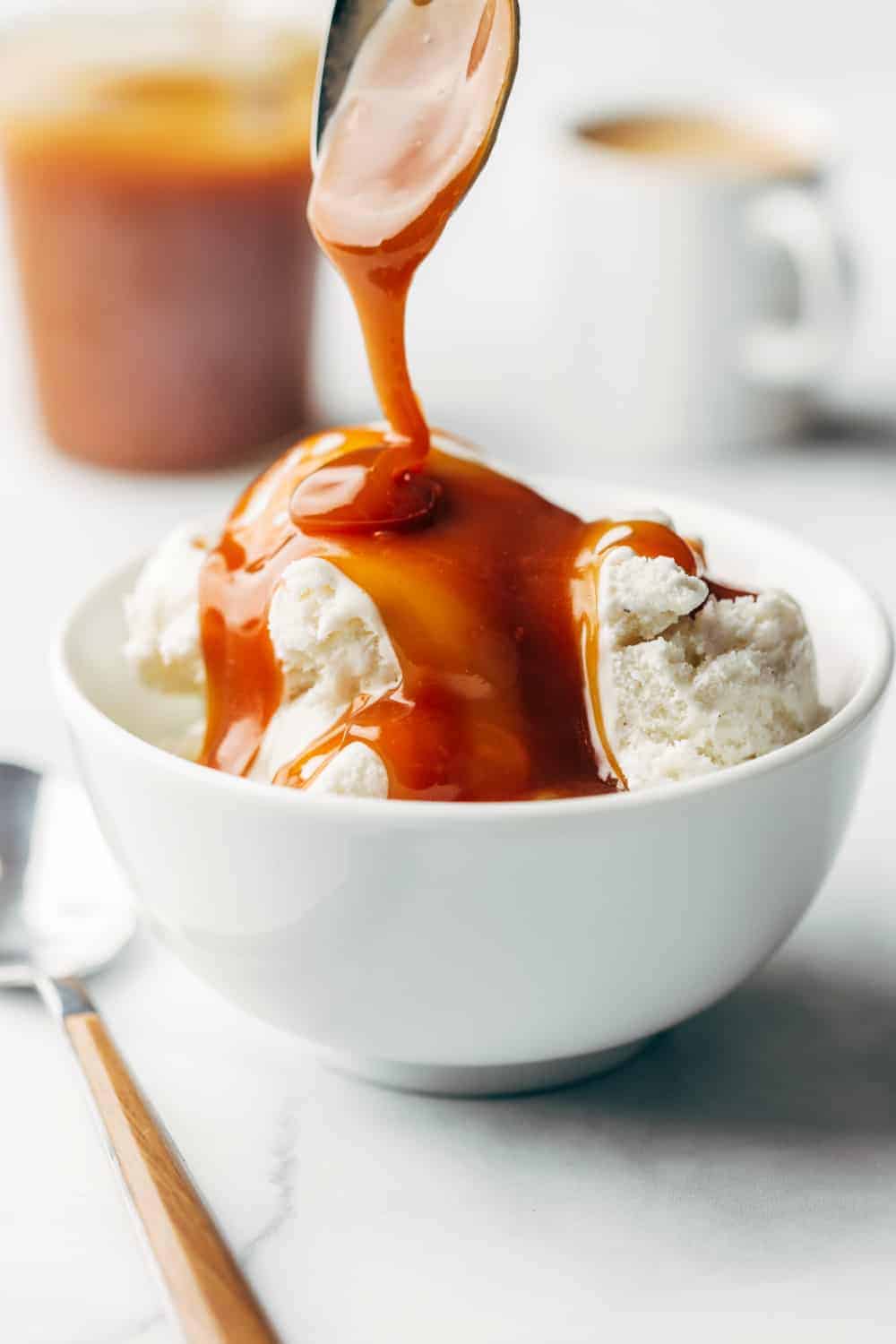 Just be sure to be free from distractions and keep your eye on the pan and you'll be good to go!
I'm pretty confident that if you follow the directions below, you'll be a salted caramel sauce-making pro in no time! Besides, knowing how to make caramel sauce is a pretty useful trick.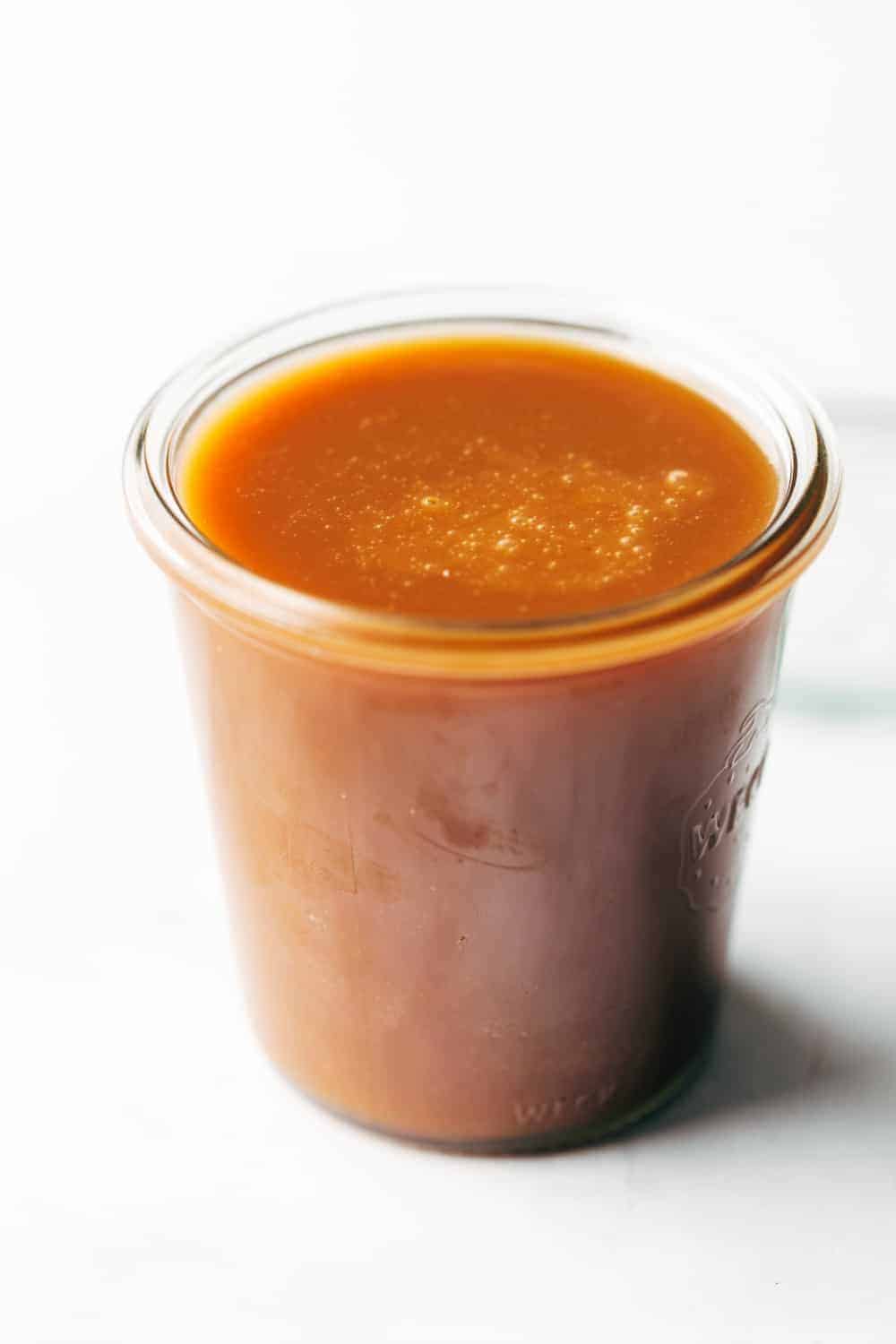 WHAT TO DO WITH SALTED CARAMEL SAUCE
Salted caramel sauce is pretty darn delicious drizzled over just about any dessert. From ice cream and cakes to a dipping sauce for apples, pretzels and brownie bites – it's addictive!
I like to drizzle it over Mini Apple Pies, use it for topping Mini Pumpkin Cheesecakes, or blend it into Salted Caramel Pretzel Milkshakes. If you like fun drinks, you could even mix it into a Salted Caramel Apple Cocktail.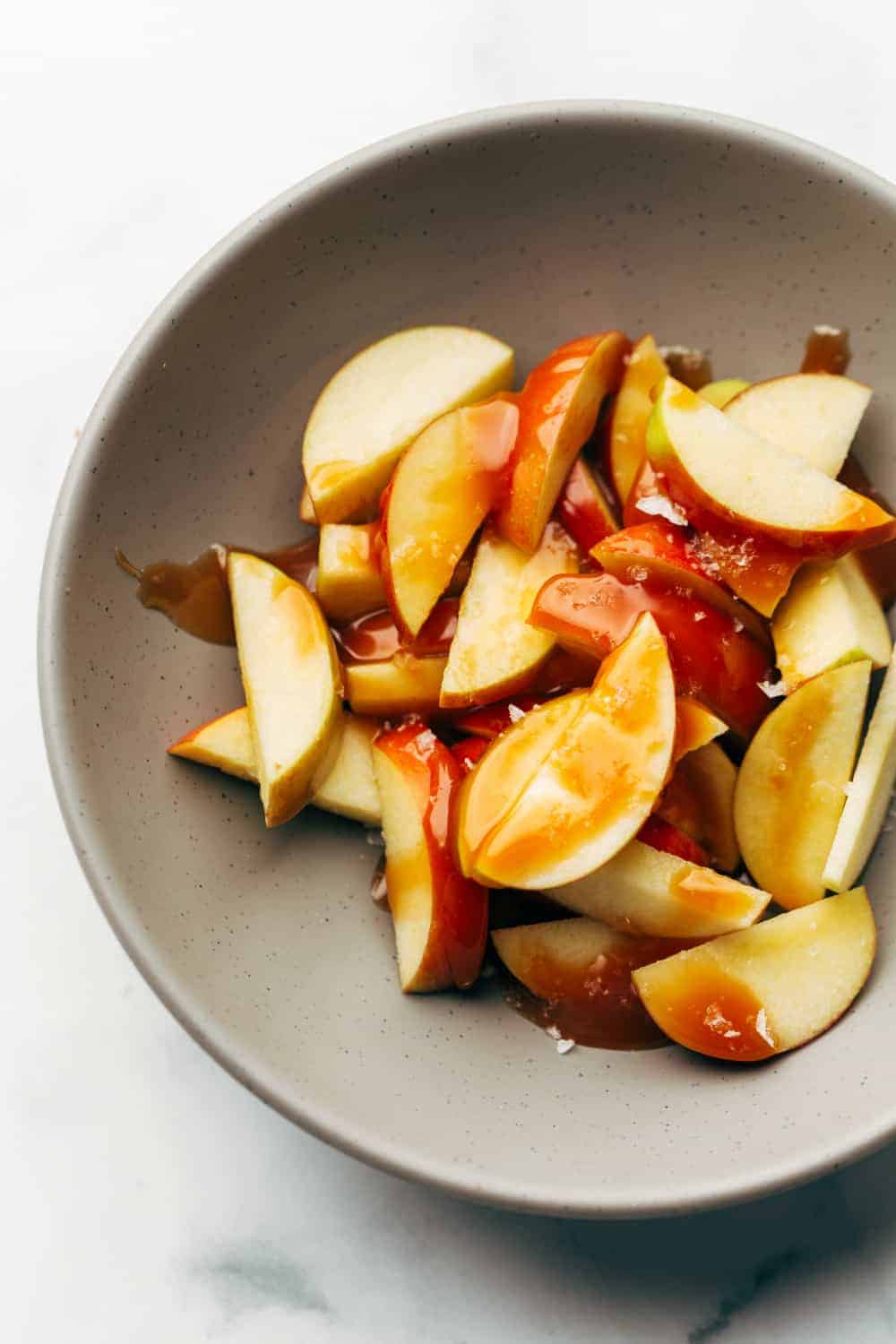 You can keep salted caramel sauce in the fridge for a week or so, if it lasts that long! Once I made it, we were dipping apples and pretzel sticks every chance we got. Dangerous situation, let me tell you.
If you're feeling fancy, you can also add a few spices – cinnamon or apple pie spice would be awesome, or even pumpkin pie spice if you're making it in fall. Do a trio of customized sauces and gift them to your favorite hostess!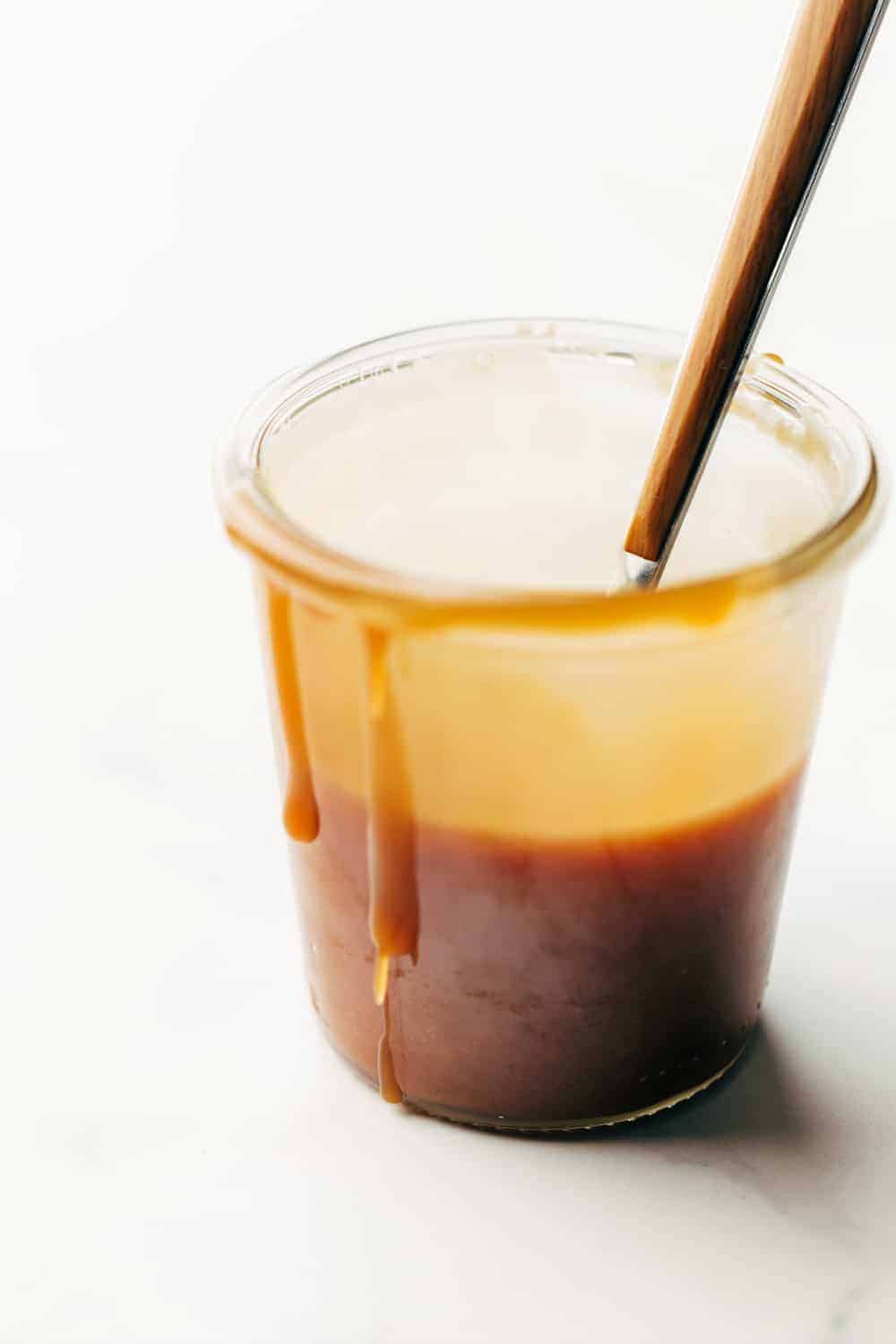 Salted caramel sauce is just so easy to make, I bet you'll find yourself in the kitchen at 10pm whipping it up. Biggest Loser or not!