A Salted Caramel Pretzel Milkshake to cool you off and sweeten you up! This delicious dessert whips up quickly for a crowd, making it perfect for barbecues or a Memorial Day party.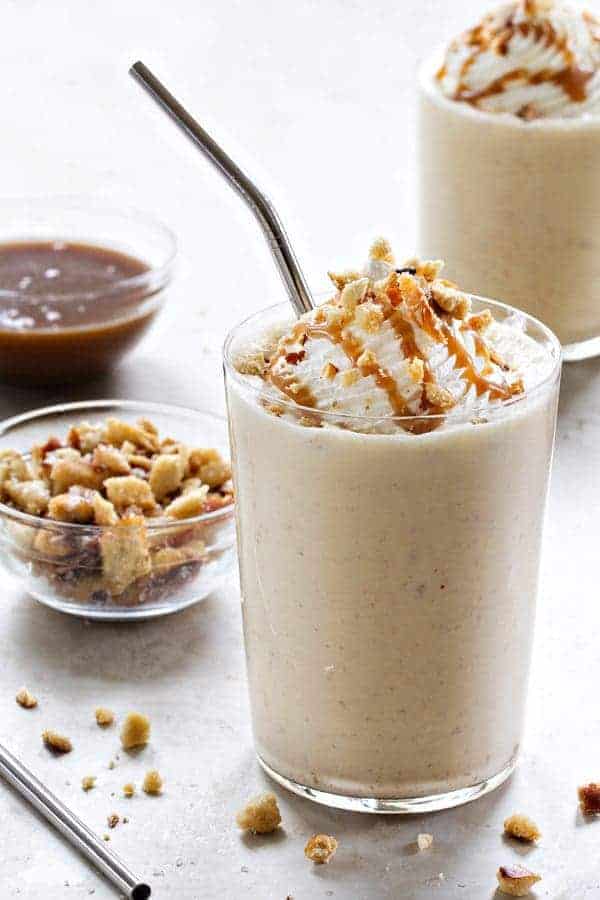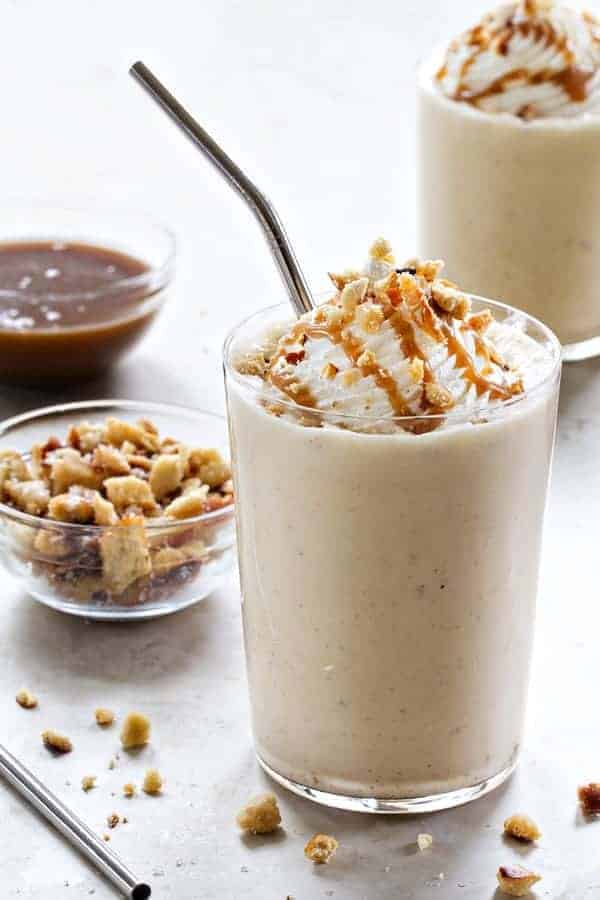 This is a sponsored post on behalf of Karo® Syrup as a Bake a Little Extra Blog Ambassador. Thank you for continuing to support the brands that make My Baking Addiction possible.
I am so, so, SO ready for barbecue season. Don't get me wrong, I love my slow cooker. But being able to hand off 80% of the dinner cooking to my dear sweet husband until September has some definite perks.
Like allowing me to focus on dessert. Ahem.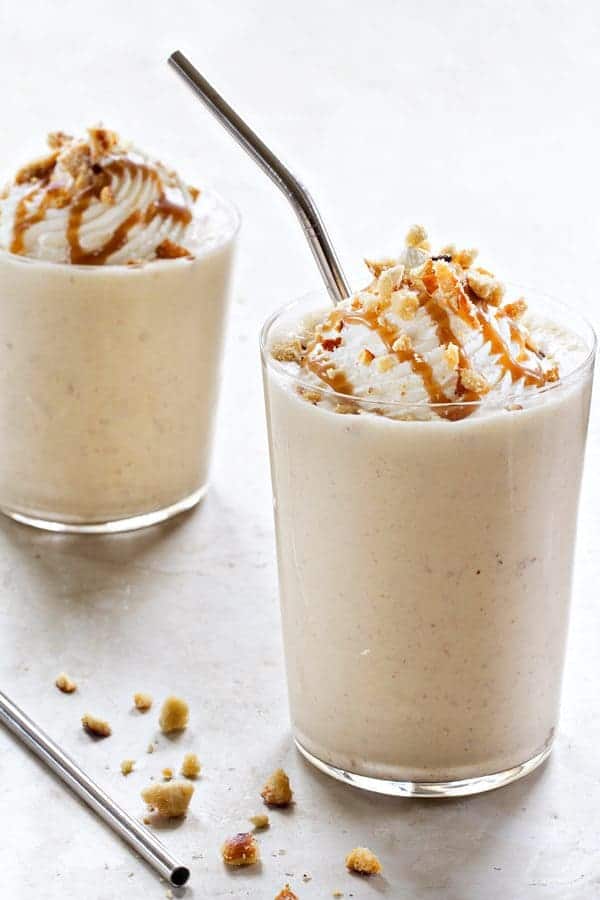 It's just starting to heat up and be beautiful around here, so I'm craving ice cream like all the time. But serving ice cream at a barbecue is kind of a hassle, right?
Everyone wants a different scoop count, and it's almost impossible to get all that ice cream served up without some of it turning to soup in the meantime.
What's a girl to do? Milkshakes, duh.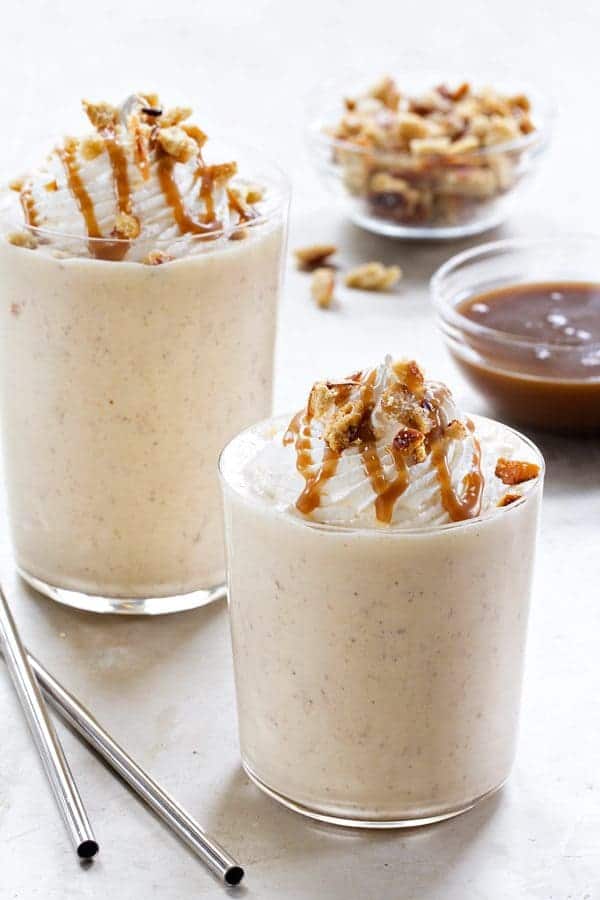 But you know me. I can't just blend up some ice cream and milk and call it a day. Oh no, sir. So I've made a delectable and super easy salted caramel sauce that's amazing in these milkshakes, but can be used in all kinds of easy summer desserts. Heck, you can even buy some two-bite brownies and pour it over the top.
But for our first Memorial Day barbecue where we actually have a yard (yes! We finally have grass and landscaping!!), I want to make something truly spectacular.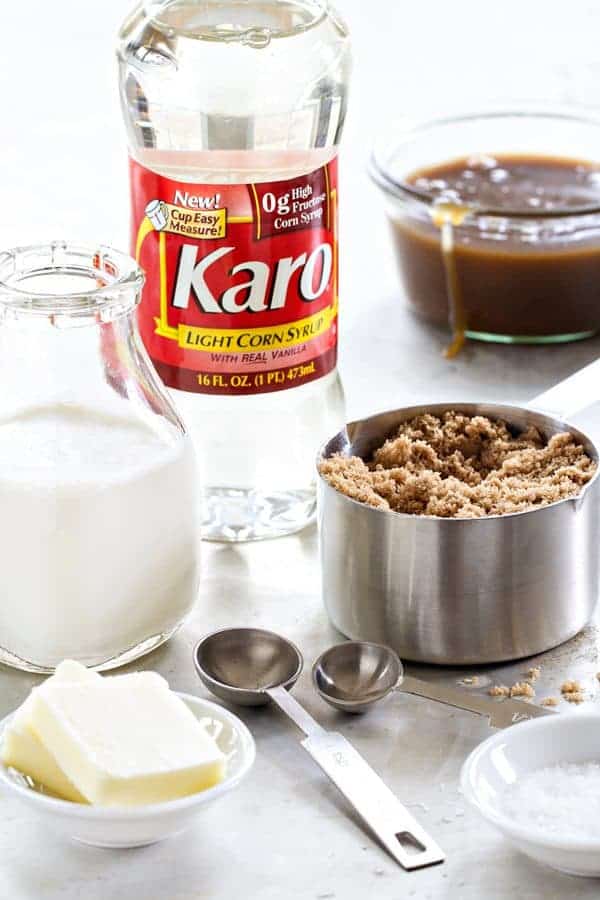 Enter this Salted Caramel Pretzel Milkshake. Because it truly is magnificent. Set out shooter glasses in advance if you have a big crowd, or juice glasses for a smaller one. You can make the incredibly easy caramel sauce in advance, and then it's just a matter of blending, pouring, and topping. Just be sure to make a little extra because they'll be gone in no time flat!
It's great to have a caramel sauce like this in your repertoire. You can make it with or without the salt, but I say go for the salt every time. It brings out the sweetness of the sauce, and just makes it truly irresistible.
What would you pour it over?