This caramel apple crisp milkshake is the perfect combination of ice cream and fall dessert flavor. It's super easy to throw together and sure to be a hit with everyone.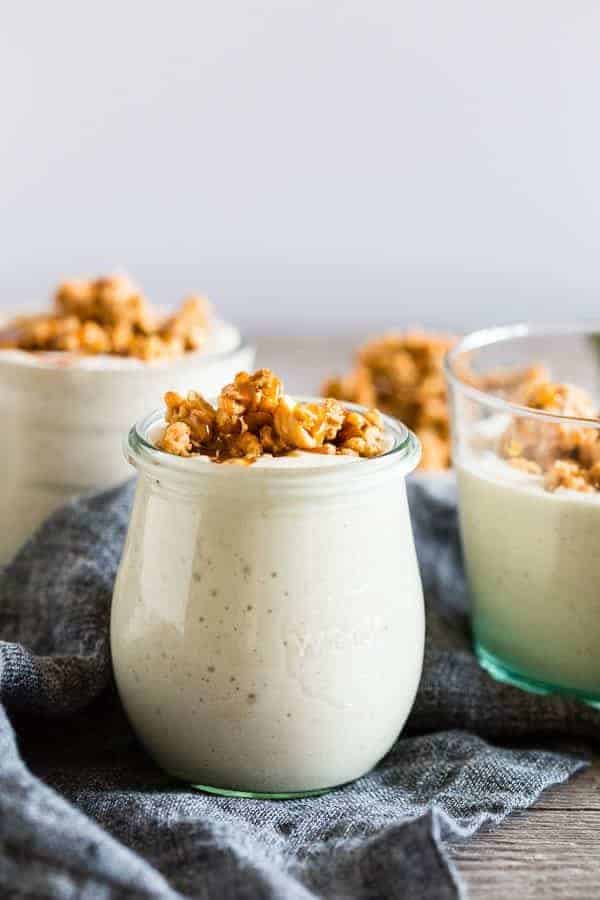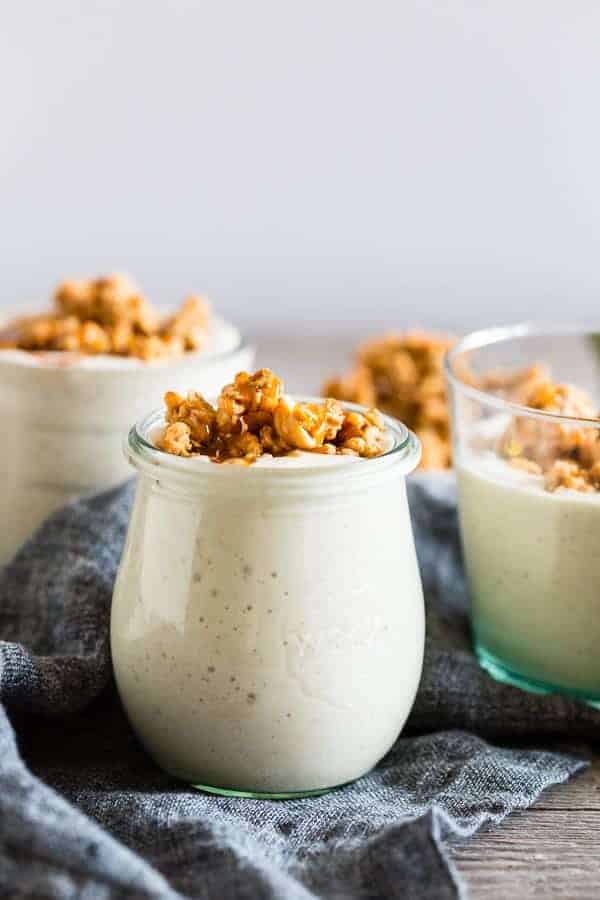 Hi guys! It's Brandy from Nutmeg Nanny. I'm super excited to be guest posting this week on My Baking Addiction. If you're a big fan of apples and ice cream you're going to love this recipe!
Listen, I know it's October and that means milkshakes are "out of season" but bear with me. My theory is that milkshakes are never out of season. In the summer they are awesome with fresh berries, in the winter we can jazz them up with peppermint and chocolate and in the fall we have apples.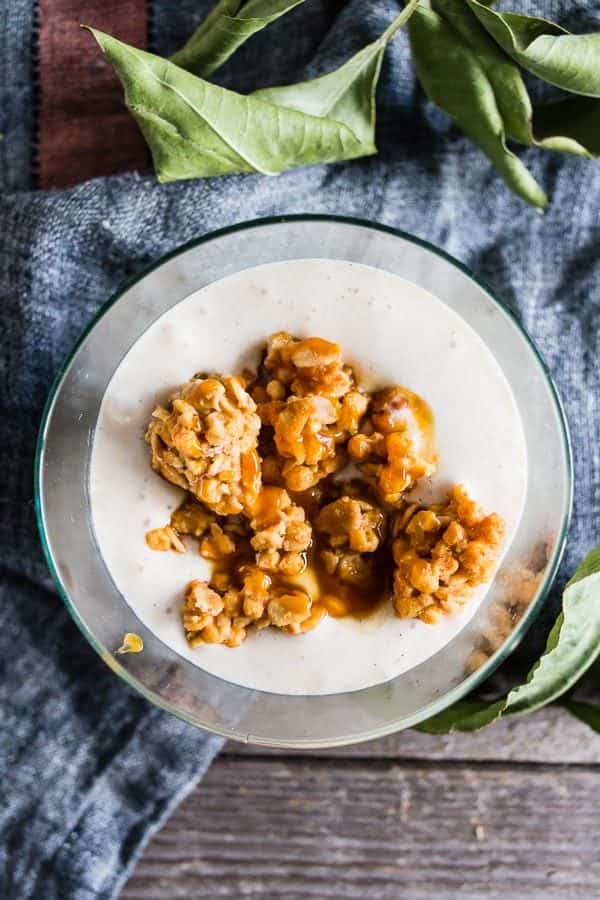 I mean, we have pumpkin too but I don't want to skip over apple season. I feel like there is always a rush to bring out the pumpkin we totally forget about the apples.
This milkshake quite literally tastes like a fall in a cup. I know, I hate when people say things like that but it's true! It's perfect sweet, full of apple flavor and has just a touch of apple pie spice to really pull it all together.
Plus the top is drizzled with caramel and sprinkled with crunchy cinnamon granola. It's a fall time apple dessert WIN!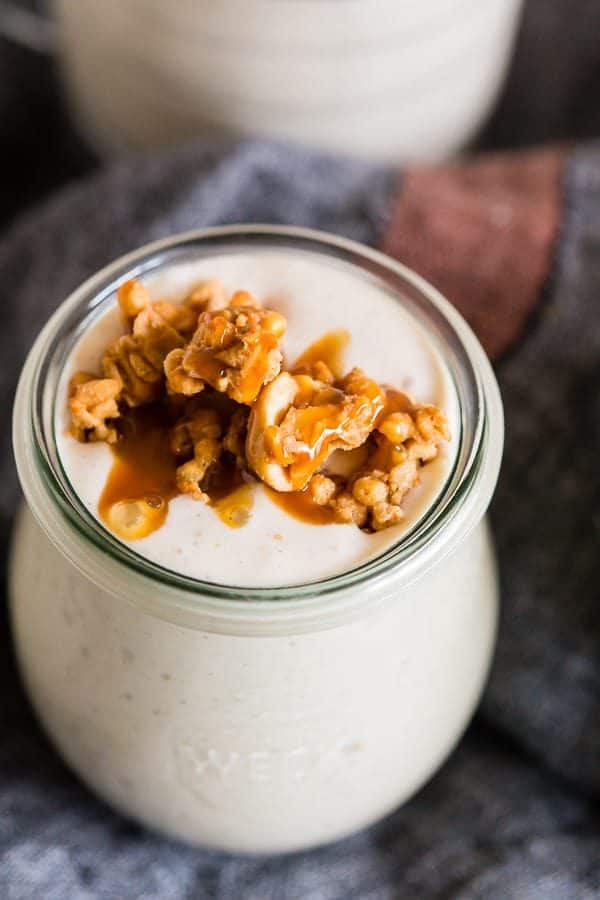 Now, if you're super fancy you can make your own granola but I'm not always that fancy so I just picked up some cinnamon granola from the grocery story. I'm low maintenance like that.
And I know this says it serves 2 but I have been known to drink the whole thing myself. I'M THE WORST. I mean, not really. I just really love milkshakes and I just really love ice cream.
Don't worry if you go to make this caramel apple crisp milkshake and it's 35 degrees outside. Just turn up the heat or start a fire and drink it while you are warm and toasty in your house. Best of both worlds!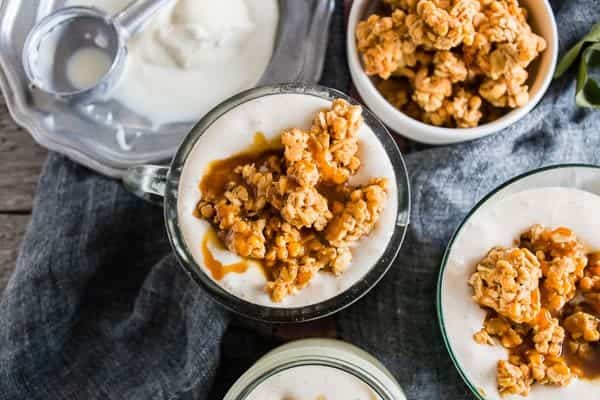 Looking for more apple dishes? Try my vanilla spiced apples or my cinnamon apple streusel bars!
You should also check out this Caramel Apple Poke Cake, this Snicker's Caramel Apple Salad and this Slow Cooker Apple Butter right her on My Baking Addiction!