Snickers Caramel Apple Salad is a deliciously sweet dessert that's perfect for fall. Snickers candy bars are combined with granny smith apples, cheesecake pudding, whipped topping and salted caramel sauce – grab a spoon and dig in!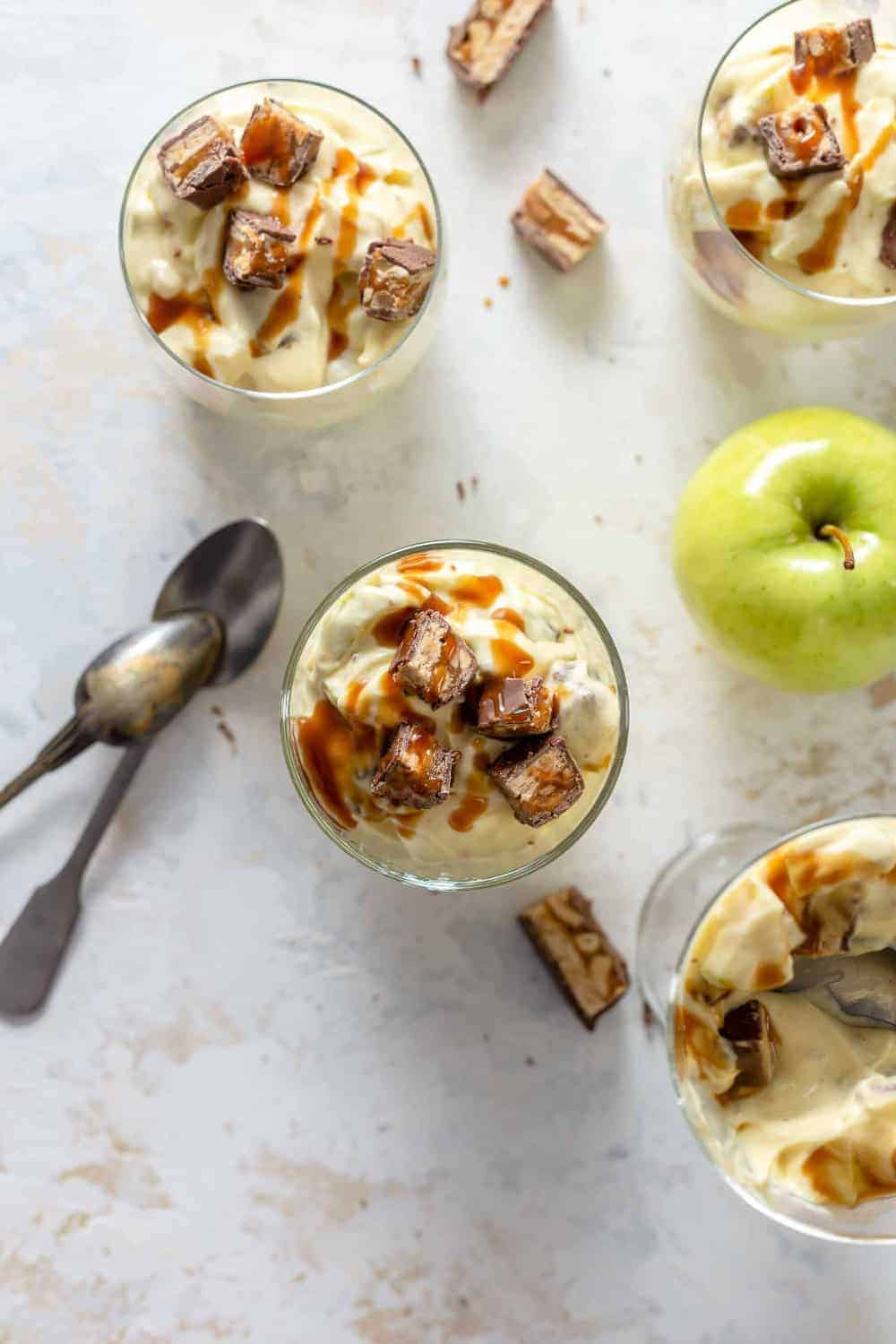 For the past couple of years, we've done our apple picking with Elle's school for their fall field trip. While it was such a fun experience for Elle, the apple selection wasn't our fave, so we'd always end up picking up a couple of bags of apples from our local fruit stand.
Convincing Elle to go apple picking twice in a matter of weeks just wasn't happening because copious amounts of buzzing bees just isn't her thing.
This year, we're on our own for apple picking because there isn't an orchard trip on the school's fall calendar, so we're picking a place a little further from home that's known for its Honeycrisp apples and a new-to-me variety, the Evercrisp.
Plus, they have phenomenal apple fritters and cider.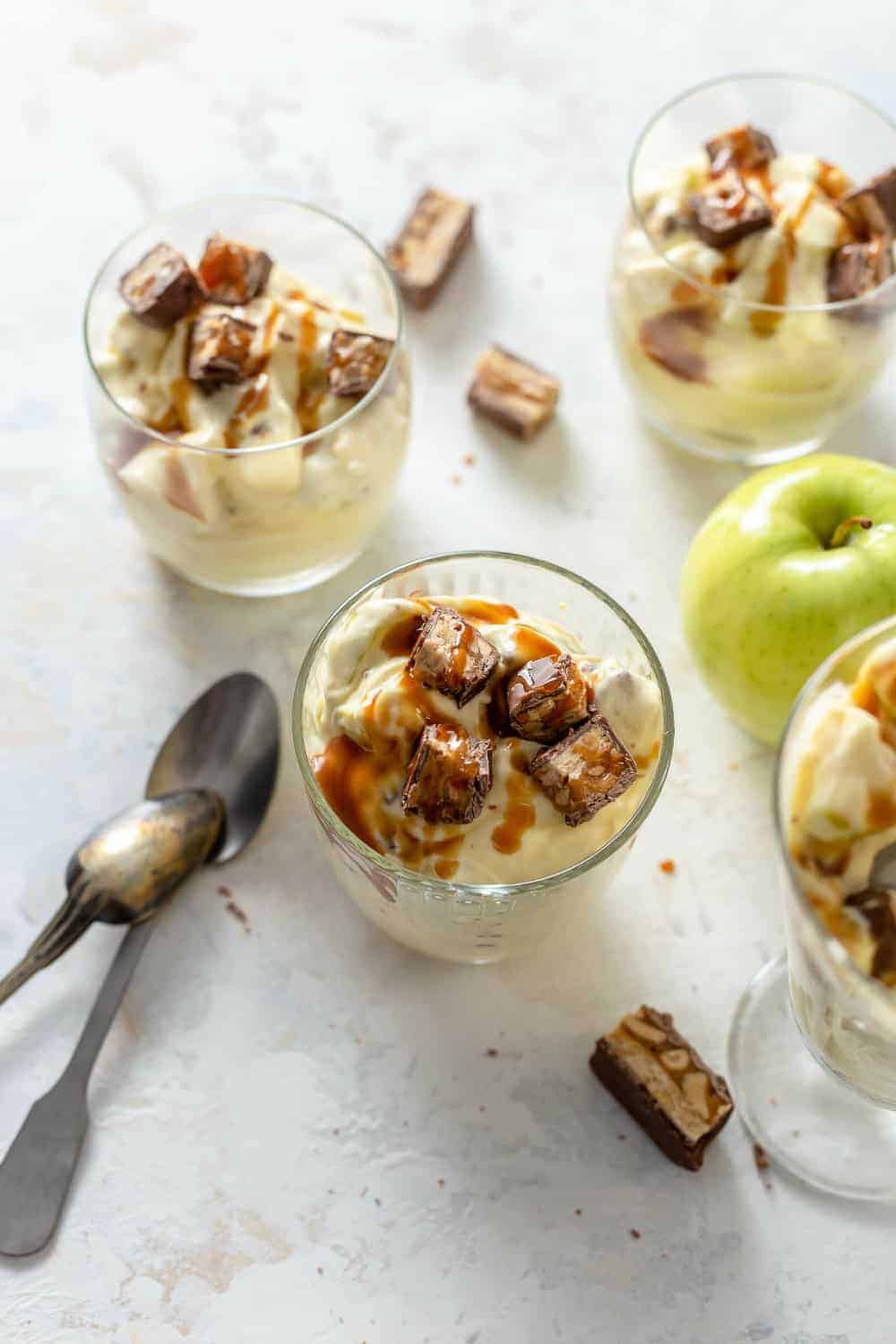 WHAT IS SNICKERS APPLE SALAD?
I first learned about Snickers Caramel Apple Salad during our first trip to the apple orchard with Elle when she was a baby.
While talking about apple recipes, my aunt mentioned this one – a recipe that her friend had given her. She claimed it was so good that she made it twice in one day. Once for a work function and the other to scarf down in the comfort of her own home.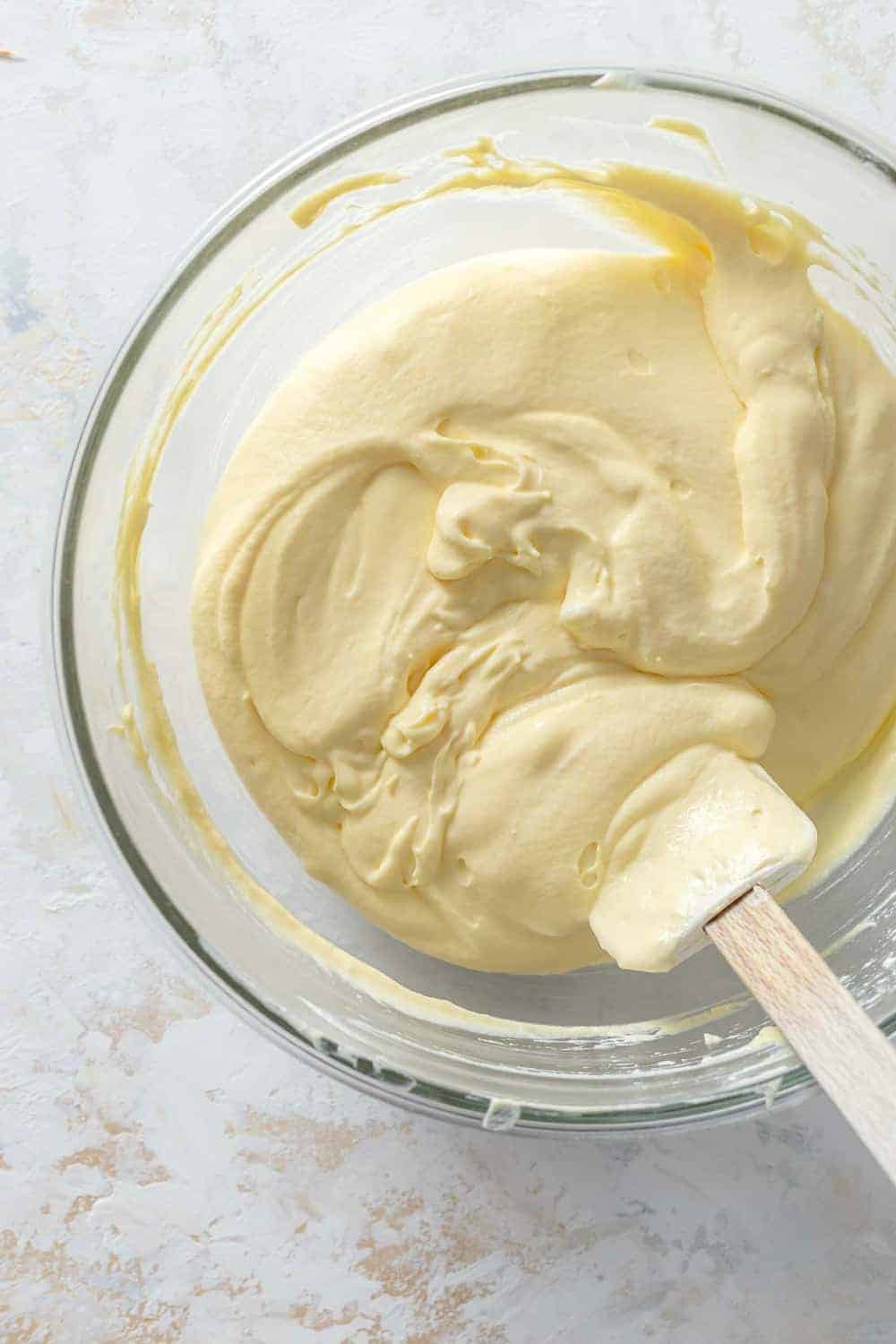 Whenever someone tells me they've made a recipe twice in one day, it immediately jumps to the top of my must-make list.
I came home and immediately whipped up my own batch of Snickers salad and totally fell in love.
Now, I am fully aware that calling anything that utilizes Snickers candy bars as an ingredient a salad is quite a stretch.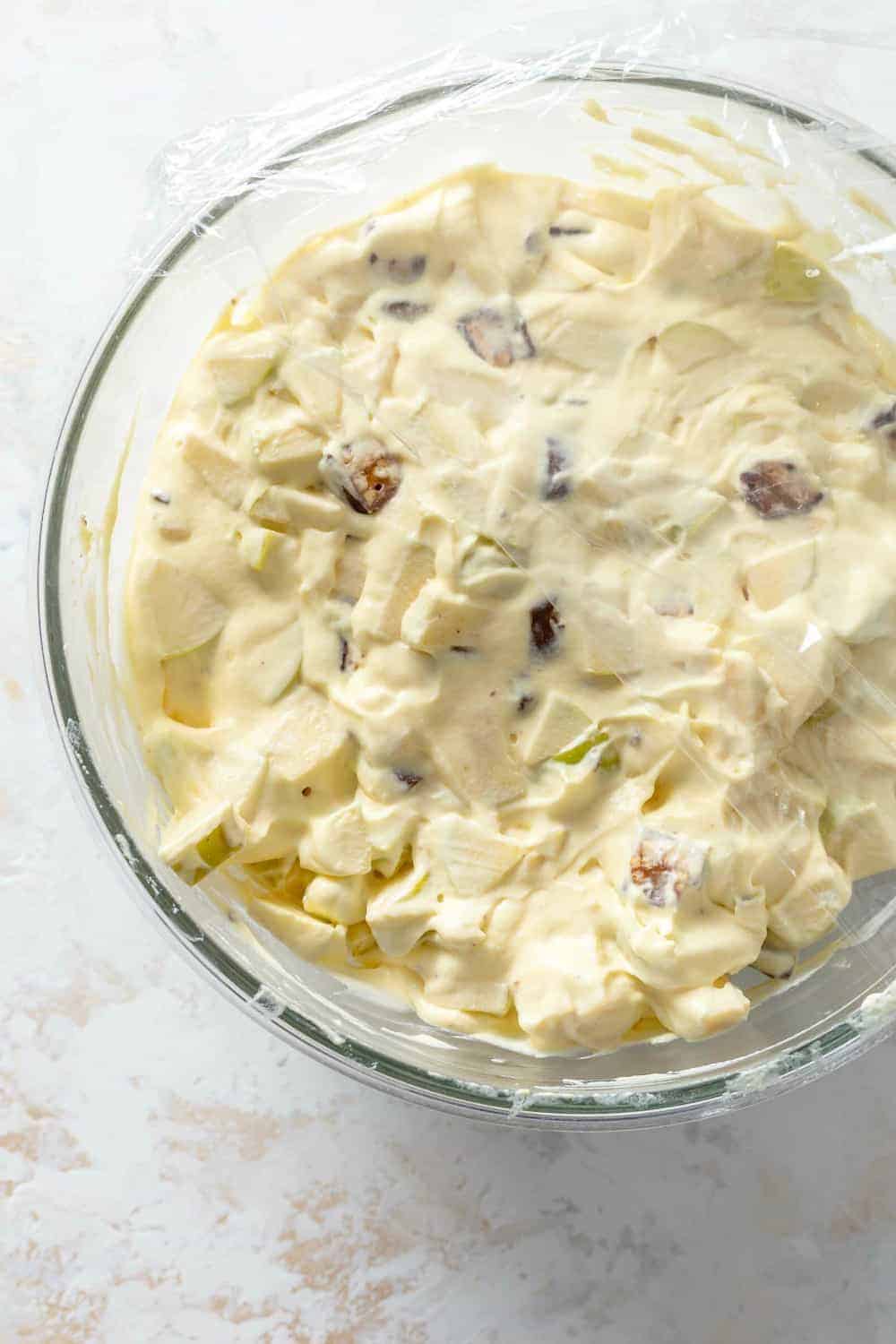 But since there are apples involved, I we can all just let the whole salad thing slide, right? Especially since we fully recognize that this is 100% a dessert.
Sort of like how some people call fluff recipes "fluff salad." I mean, we know that my strawberry cheesecake fluff is definitely a dessert.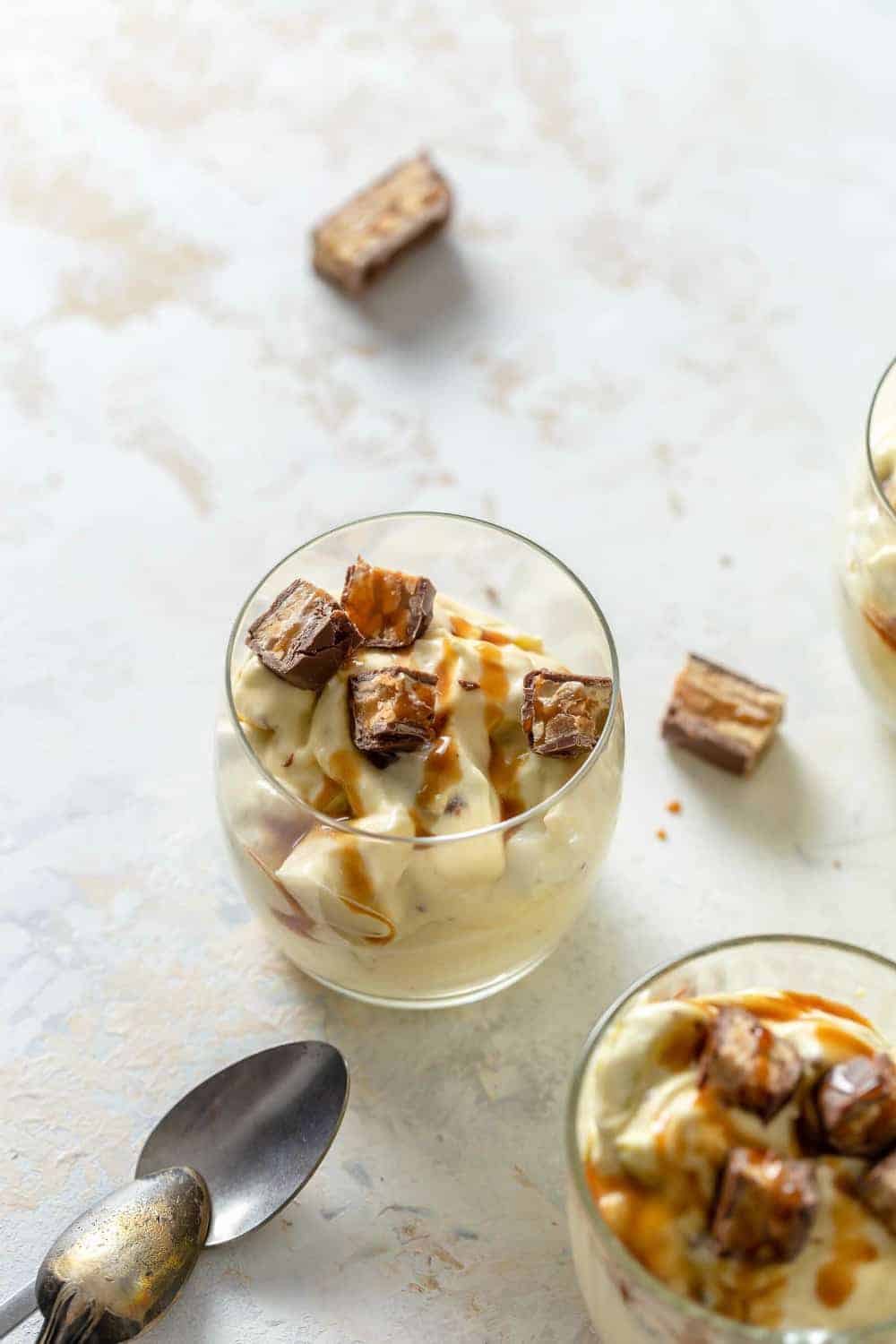 In the case of Snickers Caramel Apple Salad, the recipe is made up of diced granny smith apples, pudding, whipped topping, and chopped Snickers candy bars.
If you really want to take it over the top (at this point, why wouldn't we?), you can drizzle it with salted caramel sauce before serving.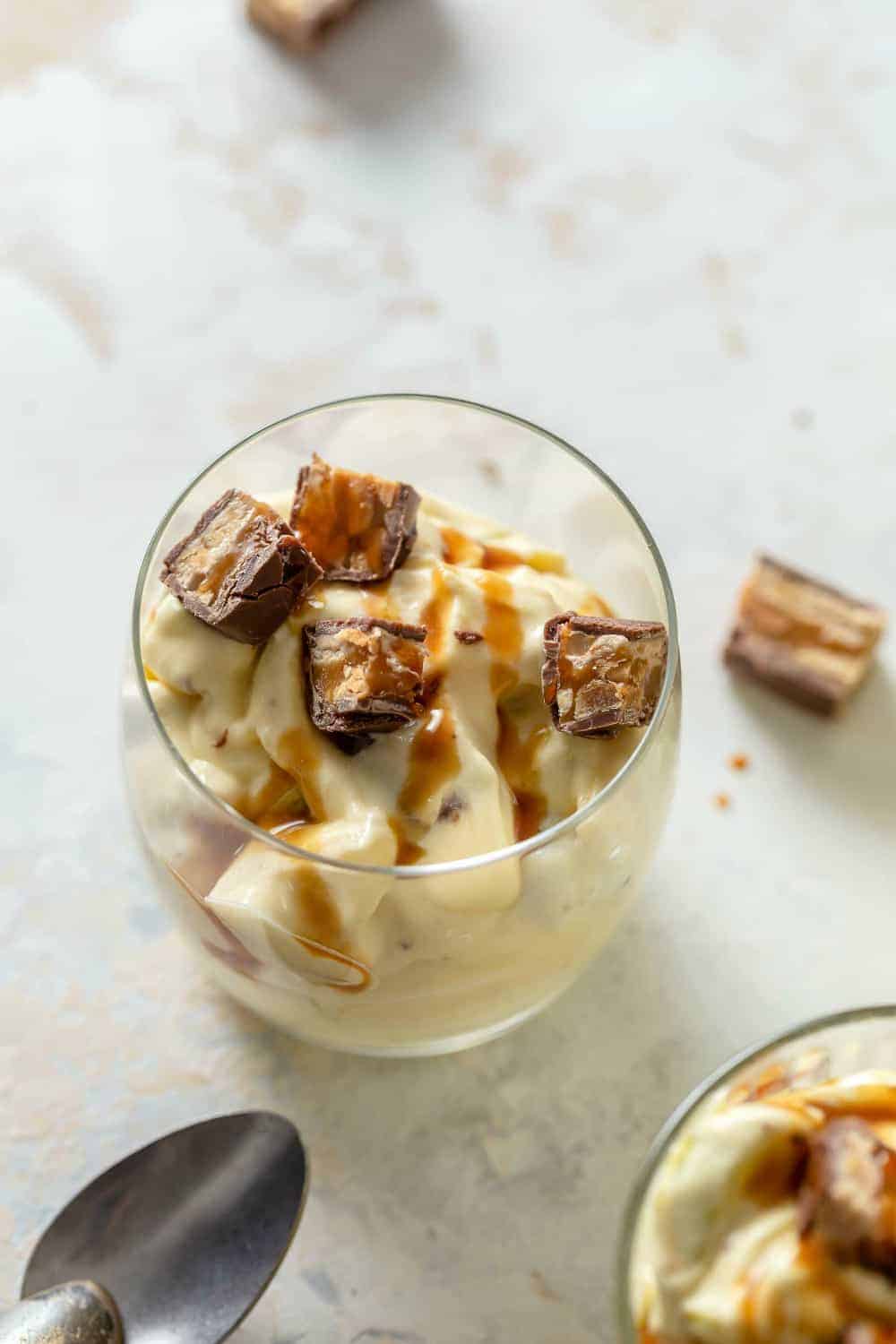 HOW TO CHANGE UP THIS RECIPE
I've seen many variations of Snickers salad or caramel apple salad online using different flavors of pudding and even different candy bars.
The most popular version, and the one I like best, uses Snickers candy bars. But you could use Milky Way candy bars or even Twix.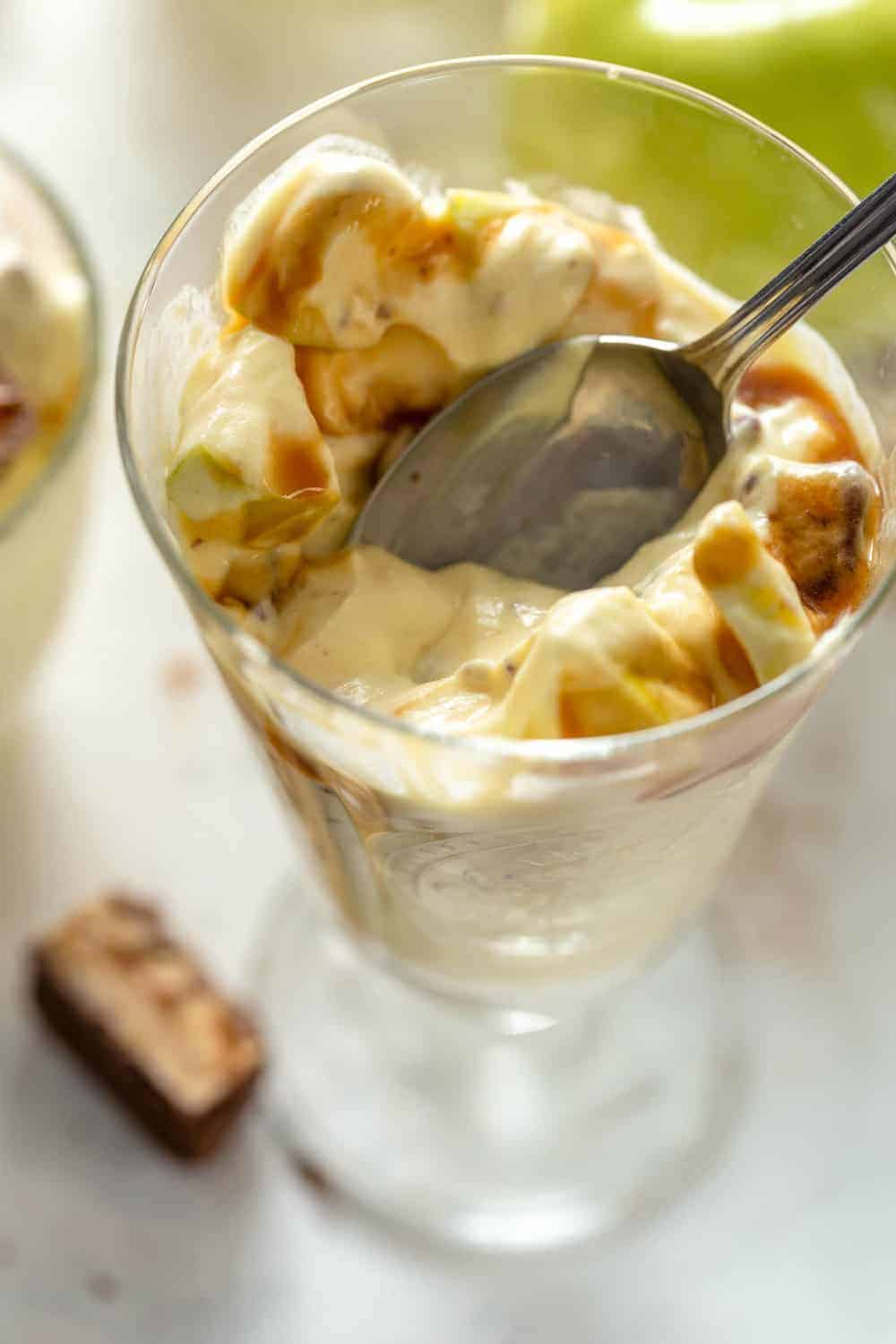 Any candy bar with caramel in it would be great!
I also like to use cheesecake pudding mix because, um, it's cheesecake flavored.
(Hello, my name is Jamie and I love cheesecake.)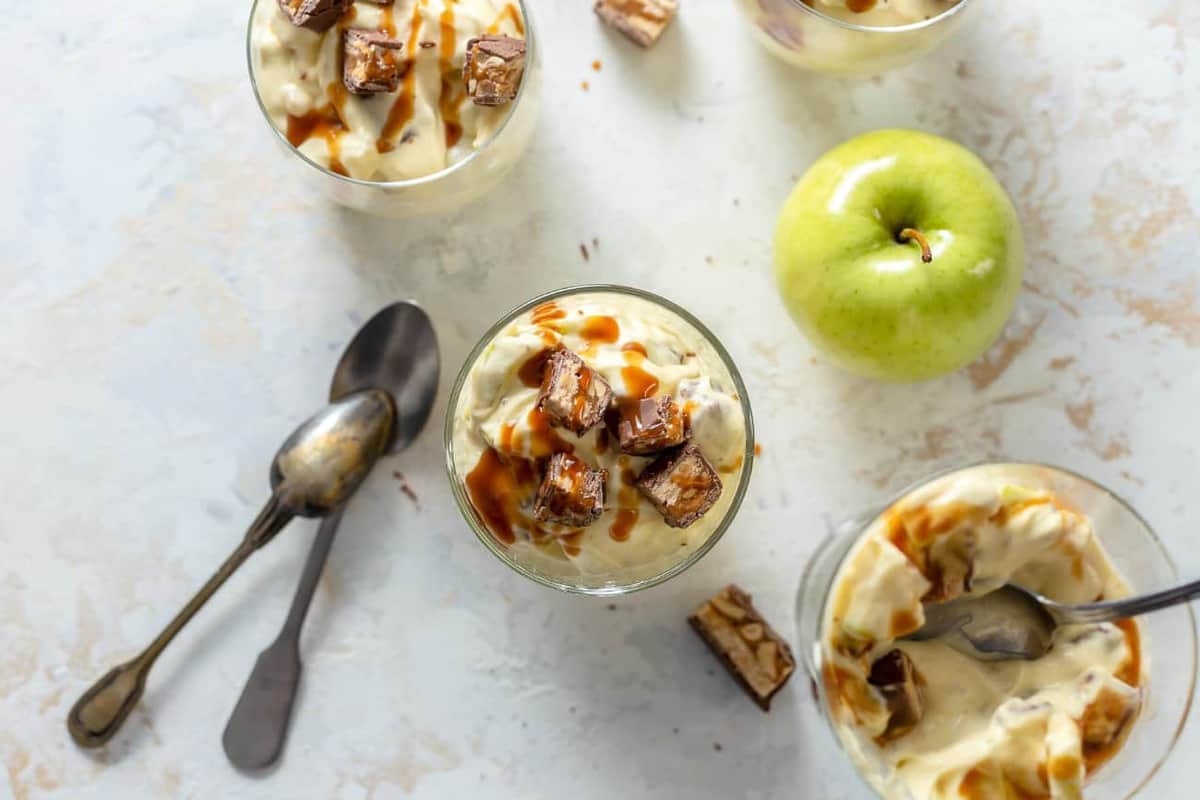 But if you happen to have vanilla or even white chocolate pudding mix on hand, that will work great.
If you're looking for a simple and delicious recipe to bring to fall potlucks and parties, Snickers Caramel Apple Salad is just the recipe for you.
It's a few simple ingredients, and since it's pretty decadent, small bites are totally appropriate. Meaning this recipe can stretch and stretch to feed a crowd.
Now that's what I call a winner.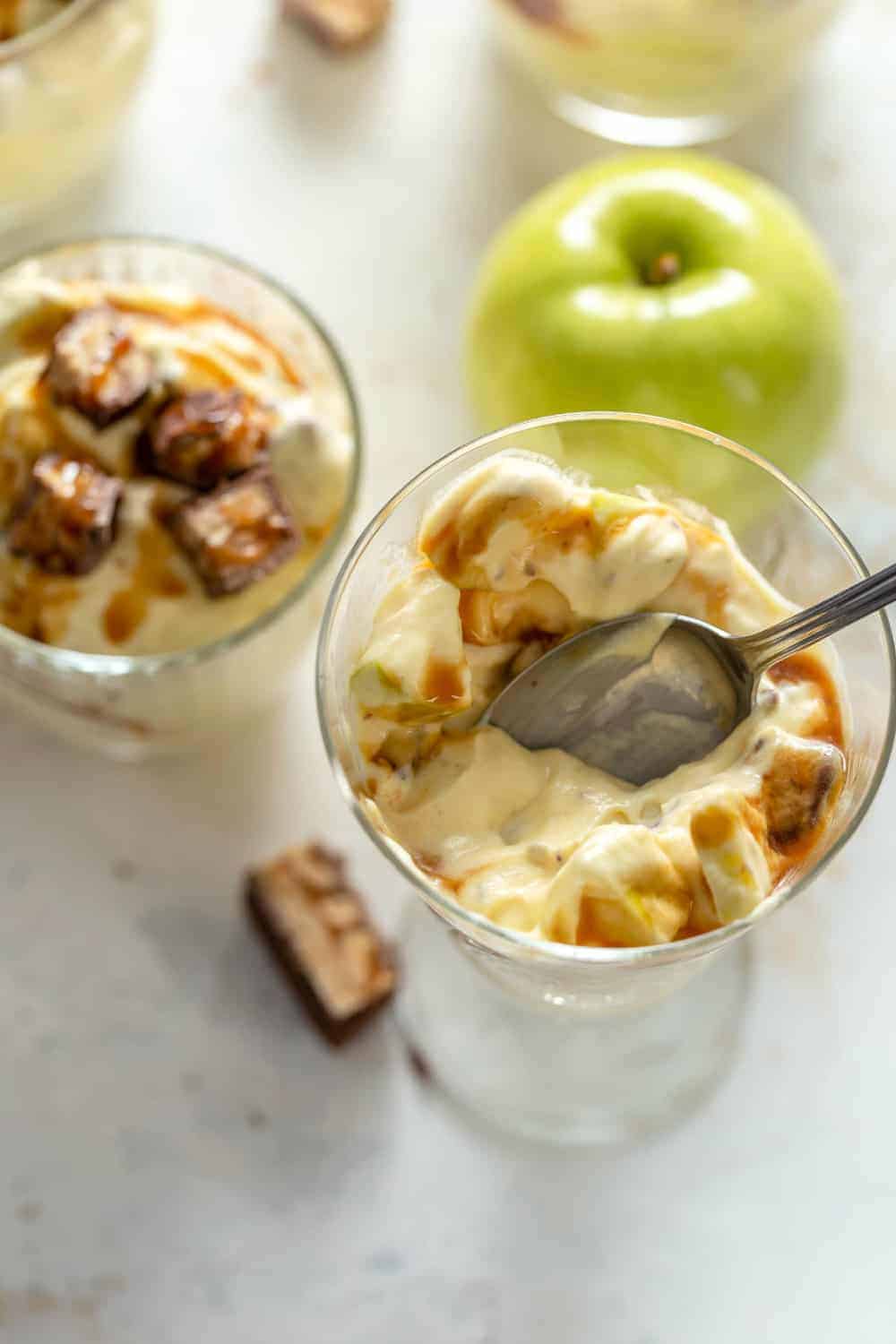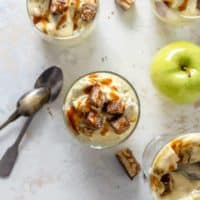 Snickers Caramel Apple Salad
Snickers Caramel Apple Salad is a deliciously sweet dessert that's perfect for Fall. Snickers candy bars are combined with Granny Smith apples, cheesecake pudding, whipped topping and salted caramel sauce – grab a spoon and dig in!
Print
Pin
Ingredients
1 ½

cups

cold milk

I used 2%

1

box

instant cheesecake pudding mix

3.4 ounces

8

ounces

frozen whipped topping

Cool Whip

4

large Granny Smith apples

chopped

4

full size Snickers candy bars

chopped into bite size pieces

homemade salted caramel sauce

optional
Instructions
In a large bowl, whisk together the milk and dry pudding mix.

Let the pudding mix set up for about 3 minutes then use a rubber spatula to fold in the whipped topping.

Add in apples and Snickers.

Cover and refrigerate for at least 2 hours.

Before serving, drizzle with salted caramel sauce.
Notes
Snickers Caramel Apple Salad is best served the day it is served, but will keep in the refrigerator for up to 1 day.
Nutrition
Calories:
202
kcal
|
Carbohydrates:
34
g
|
Protein:
3
g
|
Fat:
7
g
|
Saturated Fat:
3
g
|
Polyunsaturated Fat:
1
g
|
Monounsaturated Fat:
2
g
|
Trans Fat:
0.1
g
|
Cholesterol:
9
mg
|
Sodium:
182
mg
|
Potassium:
192
mg
|
Fiber:
2
g
|
Sugar:
27
g
|
Vitamin A:
146
IU
|
Vitamin C:
3
mg
|
Calcium:
79
mg
|
Iron:
0.2
mg
The default measuring system on My Baking Addiction is US Customary. Unit conversions are provided as a courtesy; please be aware that there may be some discrepancies.
Card may contain affiliate links. As an Amazon Associate and member of other affiliate programs, I earn from qualifying purchases.