Pineapple Fluff comes together in a matter of minutes to create a dreamy pineapple dessert that is perfect for spring. Your barbecue guests will love it!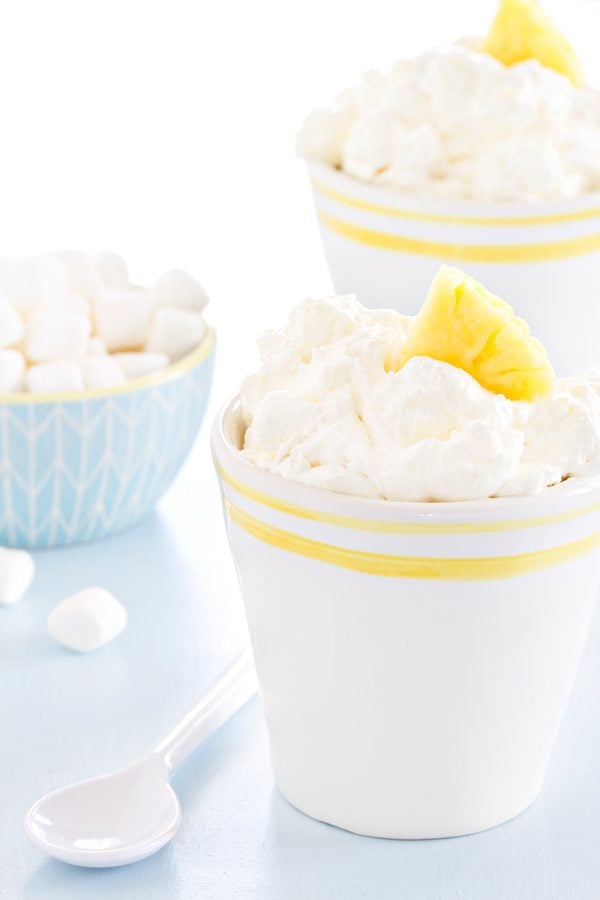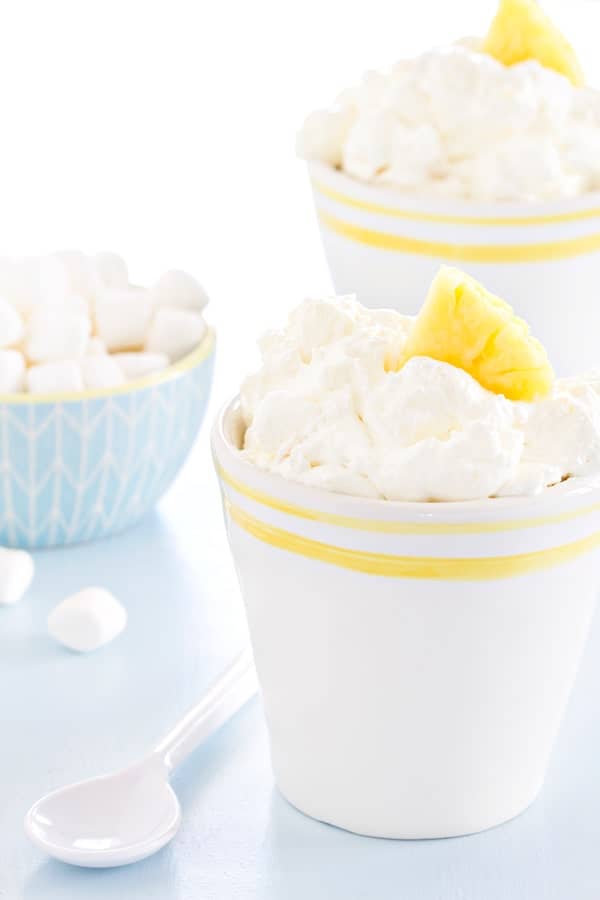 This is a sponsored post on behalf of Campfire® Marshmallows. All opinions are my own. Thank you for supporting the brands that continue to make My Baking Addiction possible.

If you read MBA on a regular basis, you know that we're kind of obsessed with fluff desserts around here. From Cranberry Fluff and Orange Fluff to Ambrosia, creamy, dreamy desserts are where it's at – especially during the warmer months.
Since making Orange Fluff last month, I've been all about experimenting with different flavor combinations and this Pineapple Fluff is most definitely our new favorite.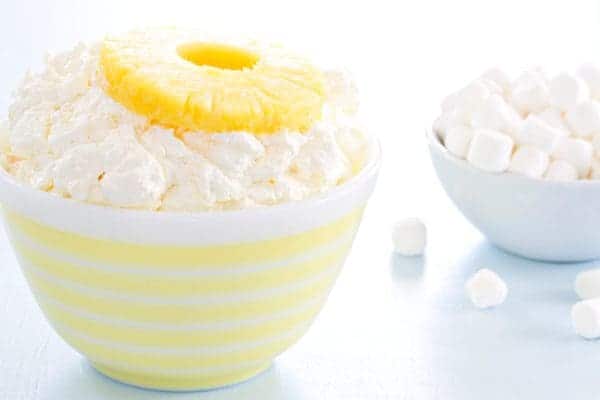 With just a handful of simple ingredients like pineapple Jell-o mix, crushed pineapples, cottage cheese, whipped topping and Campfire® Mini Marshmallows, you'll be whipping up this delicious pineapple dessert all summer long.
When I posted the Orange Fluff recipe on Facebook last month, some people were a little iffy about the cottage cheese used in the recipe. But I'm here to tell you that it imparts an amazing texture to this dessert, and also prevents it from being too sweet. Please don't skip it or swap it!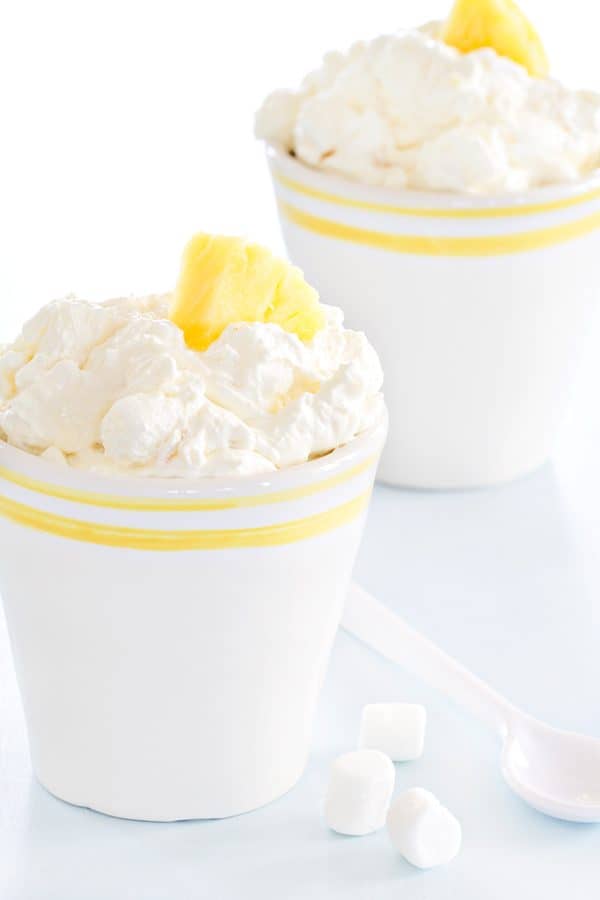 My mom always pureed the cottage cheese when she made fluff desserts. Pureeing the cottage cheese makes it pretty much undetectable and creates a thick, creamy texture that makes the fluff – well, fluffy.
My dad absolutely loathes cottage cheese, and he had two huge servings of this after dinner. In fact, he still doesn't know he was raving about a dessert that contained cottage cheese.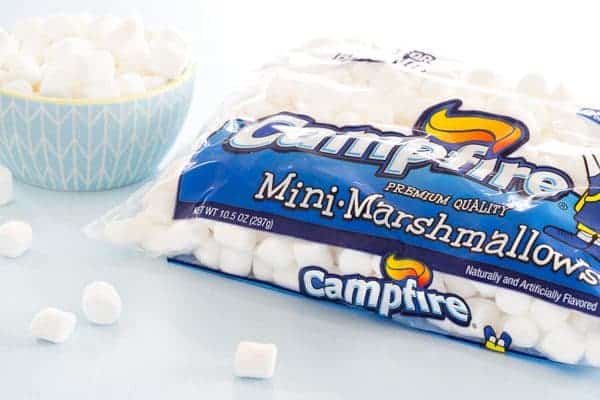 Make sure you use the right marshmallows for this recipe. While I love Campfire® Marshmallows' mini fruit marshmallows, for this recipe, I knew I had to stick with the classic mini marshmallows. Why? To let all that pineapple flavor shine through! That tropical treat really makes this version of fluff special, and pairing it with creamy, sweet marshmallows only brings out the tangy flavor.
I've partnered with Emily from Jelly Toast and Campfire® Marshmallows to create recipes to share with you throughout the entire year. If you're a marshmallow lover, you'll definitely want to stay tuned for loads of ooey-gooey goodness!
We even created a Marshmallow Madness Pinterest board where we've pinning loads of delicious marshmallow recipes that are perfect for any occasion. Like these S'mores Cookie Cups and No Bake S'mores Cheesecake.