Creamy Grape Salad is the perfect balance of tangy, sweet, and refreshing! Crunchy grapes, tangy cream cheese, and toasted pecans make this easy salad a delightful side dish or dessert.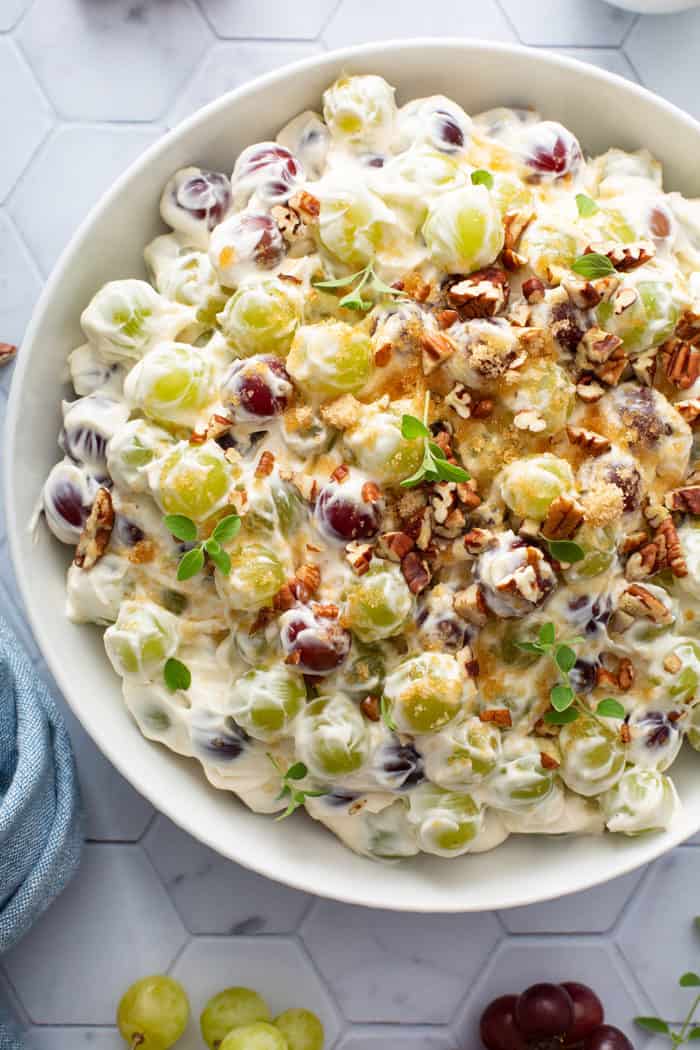 I first tried this Creamy Grape Salad a few years ago at my aunt's house. Her mother-in-law brought it over for a birthday celebration and I totally passed it up on the buffet table. Something about Creamy Grape Salad just didn't really strike my fancy.
But then I started overhearing people rave about the grape salad, so I went back to the buffet table and scooped a small serving onto my plate. And let me tell you, it was love at first bite.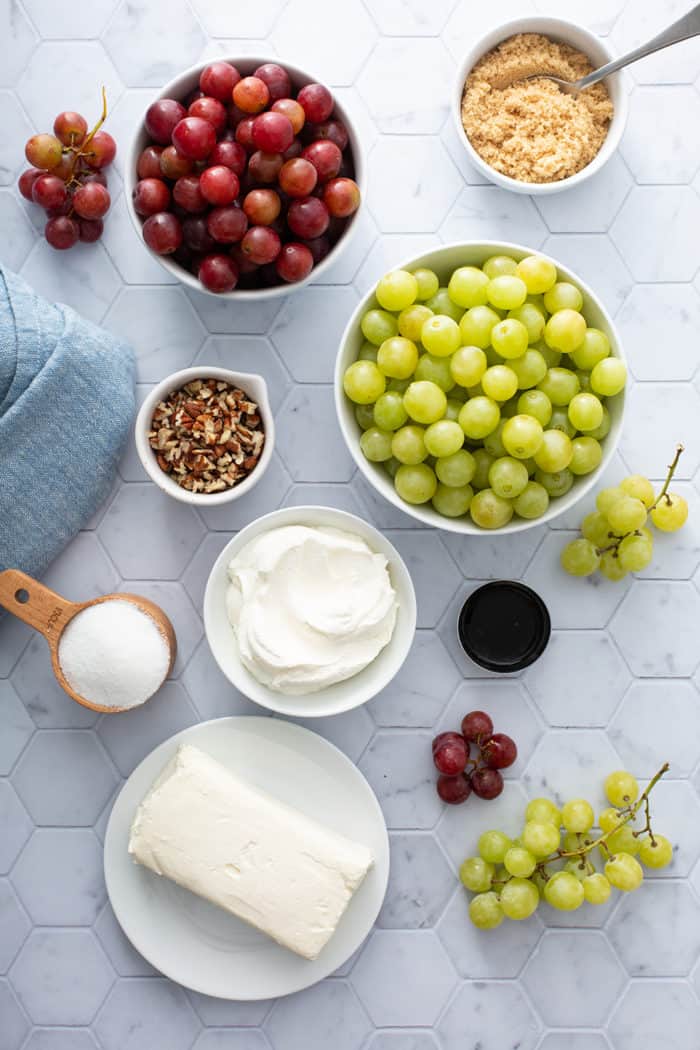 WHAT IS CREAMY GRAPE SALAD?
I know recipes like this really toe the line between side dish and dessert, but who doesn't want an excuse to eat something sweet at dinner?
If your family enjoys Ambrosia Salad, then this Creamy Grape Salad might be familiar to you.
This grape salad combines red and green grapes with cream cheese, sour cream, pecans, and just enough sugar to balance out the tanginess of the dairy. The result is a salad that can be served as a side dish or a dessert.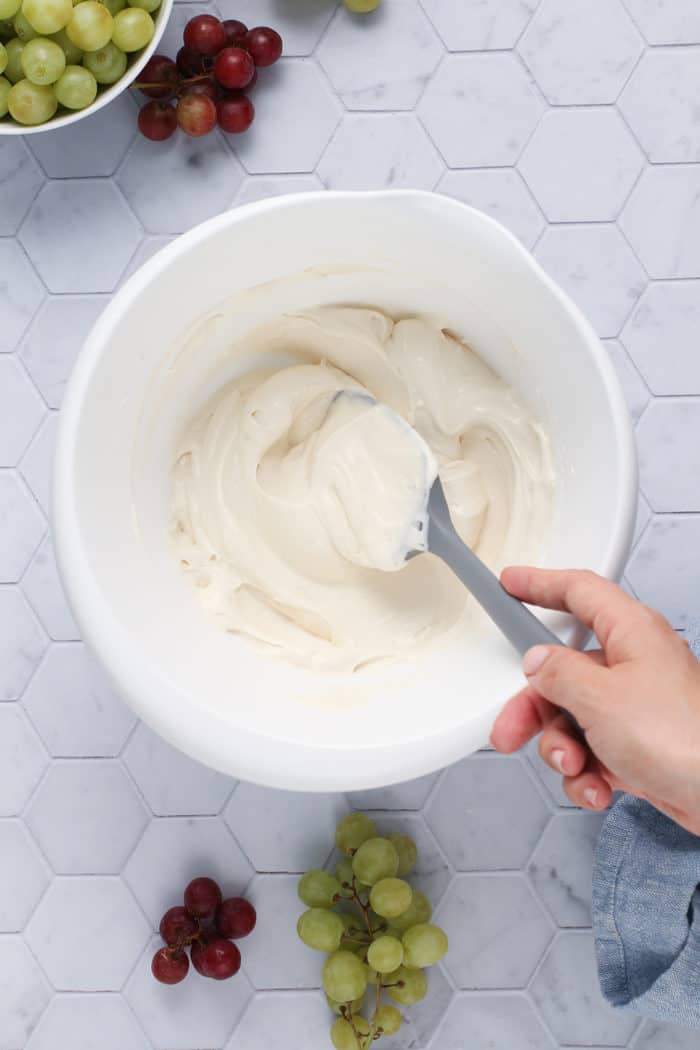 I love making this recipe all year long, but I think it's especially delicious when the weather is warm. I love grapes as a snack during the summer, so the way they pop in this salad makes it the perfect dish to make for a summer cookout or potluck.
Just make sure you get really firm grapes for this recipe. No one likes mushy grapes to begin with, and you really don't want them in your grape salad. You want the texture of the grapes to really pop in contrast with the crunchy pecans and creamy dressing!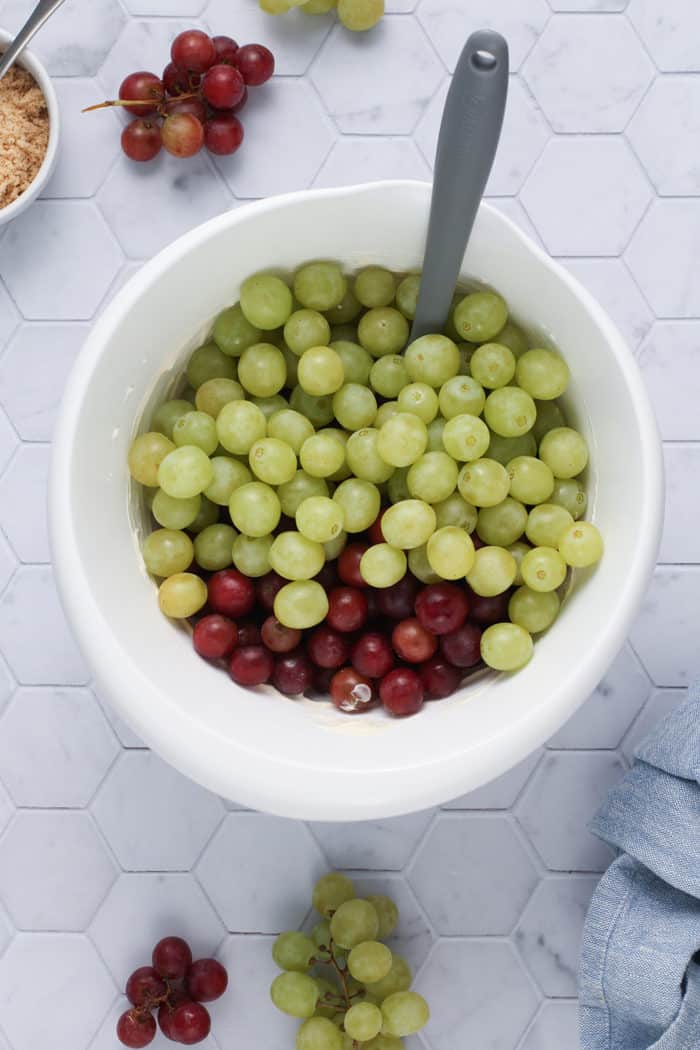 HOW TO MAKE MY GRAPE SALAD RECIPE
To make my Creamy Grape Salad, you'll need:
8-ounce package cream cheese, room temperature
⅓ cup granulated sugar
2 teaspoons vanilla extract
1 cup sour cream
2 cups seedless firm red grapes, washed and dried
2 cups seedless firm green grapes, washed and dried
⅓ cup light brown sugar
⅓ cup chopped pecans, lightly toasted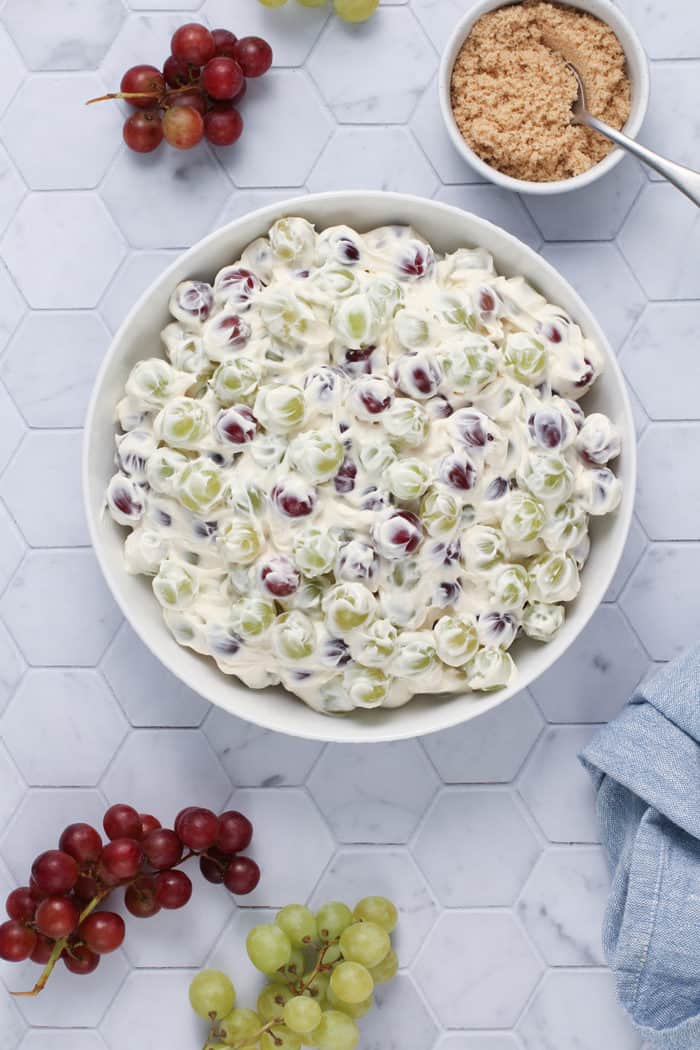 If you can't find both red and green grapes, just one or the other will work, but I do like this salad best with both varieties!
Start by beating together the cream cheese, granulated sugar, and vanilla with an electric mixer for 5 minutes. Then add in the sour cream and mix until it is smooth and creamy.
Gently fold in the grapes until they're evenly coated with the cream cheese mixture. Place the salad in your final serving bowl, then sprinkle the brown sugar over the top of the salad.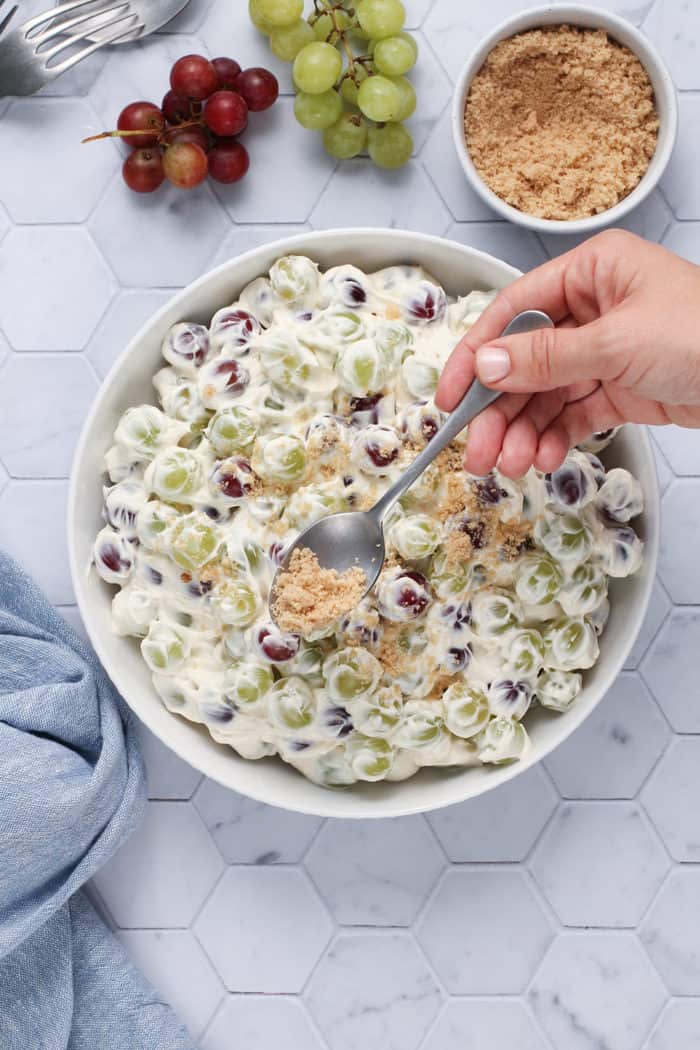 Cover and refrigerate the salad for at least 3 hours before serving.
I know that sounds weird – you don't mix the brown sugar in! But there's something magical that happens when you let the brown sugar sit on top of the salad while it chills. I just need you to trust me on this one.
I love topping the salad with some lightly toasted pecans just before serving. If you want, you could chop up some candied pecans and use those instead.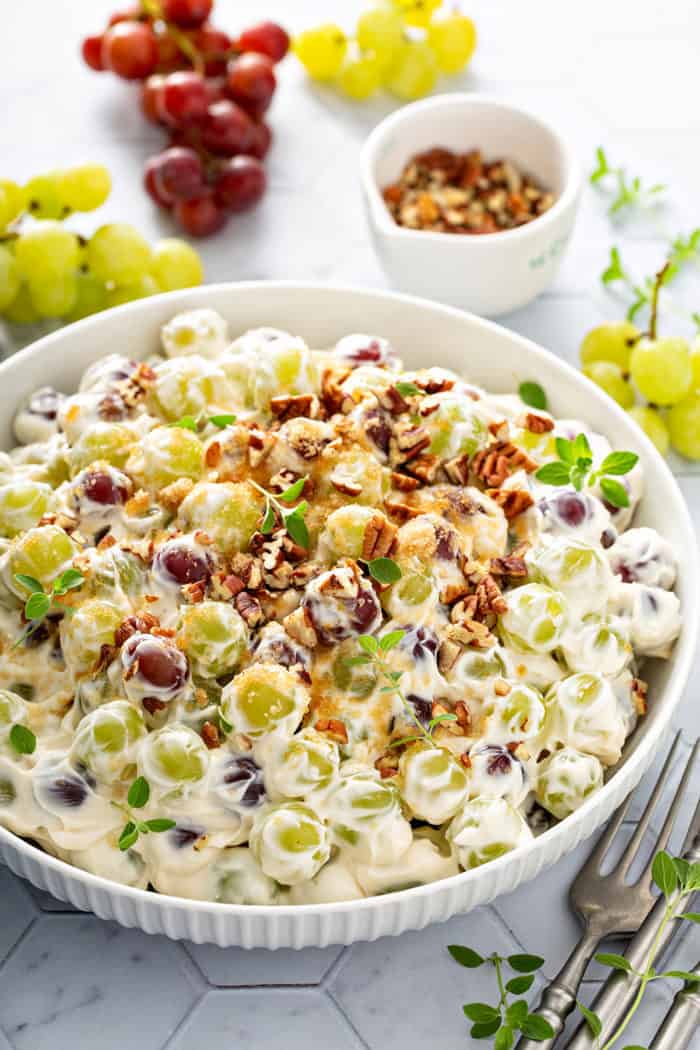 MORE SWEET SALAD RECIPES
Whether you want to call them a side dish or a dessert, these sweet salad recipes are just what you need for your end of summer cookout or next family holiday meal.