I've said it before, and I'll say it again – one of the best things about food blogging has been meeting an incredible group of people along the way. And today a group of us has come together to celebrate one of our own with a virtual baby shower.
Aimée is the editor of Simple Bites, a wildly popular site that focuses on bringing your family together at meal time with real, wholesome food. Simple Bites provides its readers with healthy recipes, fantastic meal plans, and practical tips.
This month, Aimée and her husband are expecting a baby girl – turning their family of four into a party of five. Congratulations to Aimée and Danny on your new addition!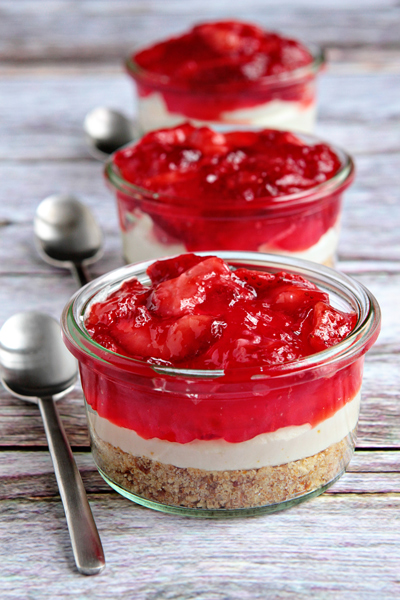 For Aimée's virtual baby shower, I wanted to put a modern spin on the retro Strawberry Pretzel Salad. I've always wondered why this is called a salad as opposed to say – a pie? Any ideas? It's a dessert that I fondly remember preparing with my Nana for all types of occasions – including baby showers. Although I couldn't locate Nana's exact recipe, I used one that I had tucked away in my recipe binder that used the same ingredients from her popular sweet and salty dessert. Only instead of serving it in a boring 9×13-inch pan, I decided to make it a little more girly and adorable by presenting them in Mini Mold Jars from Weck.
Whether you're making these for a baby shower, or just because – I hope you enjoy this modern take on a classic dessert.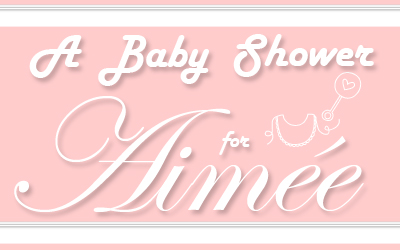 Be sure to check out the links below for more delicious recipes from some amazingly talented food blogger friends.
Strawberry & Vanilla Cupcakes with Strawberry Jam Frosting from Bluebonnets & Brownies
California Veggie Wraps from My Kitchen Addiction
Waffle Cone Fruit Cups by Dine & Dish
Mini Berry Pies on a Stick and Kettle Corn at Food for My Family
Perfectly Pink Pomegranate Smoothies from Food Your Way
Grapefruit Avocado Couscous by Stetted
Quiche Lorraine from GoodLife{Eats}
[pinit]