Making whipped cream at home is one of the easiest things you'll ever do. If you've ever been curious about how to make homemade whipped cream, look no further!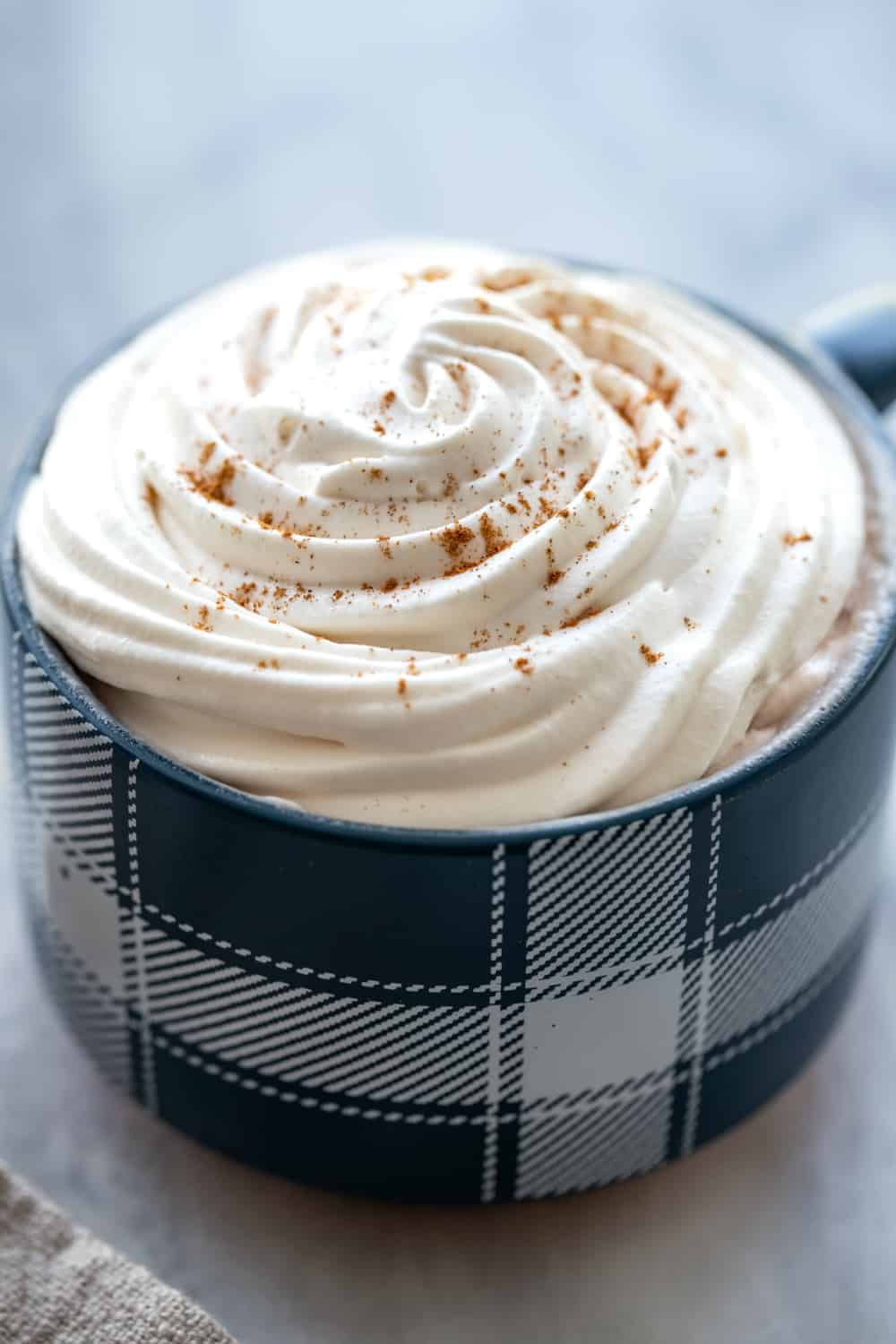 Have you ever wondered how to make homemade whipped cream?
Listen, I'm no stranger to the tall can. In fact, when I was pregnant, I was known to have my own personal can, that no one else could touch, because that sucker got sprayed right into my mouth on a regular basis.
But in all honesty, there's no substitute for the freshly made stuff. Especially since you can customize it just a little bit to make it yours.
And did I mention that it is super easy?
Let's start with the basics, and then I'll tell you how to customize it.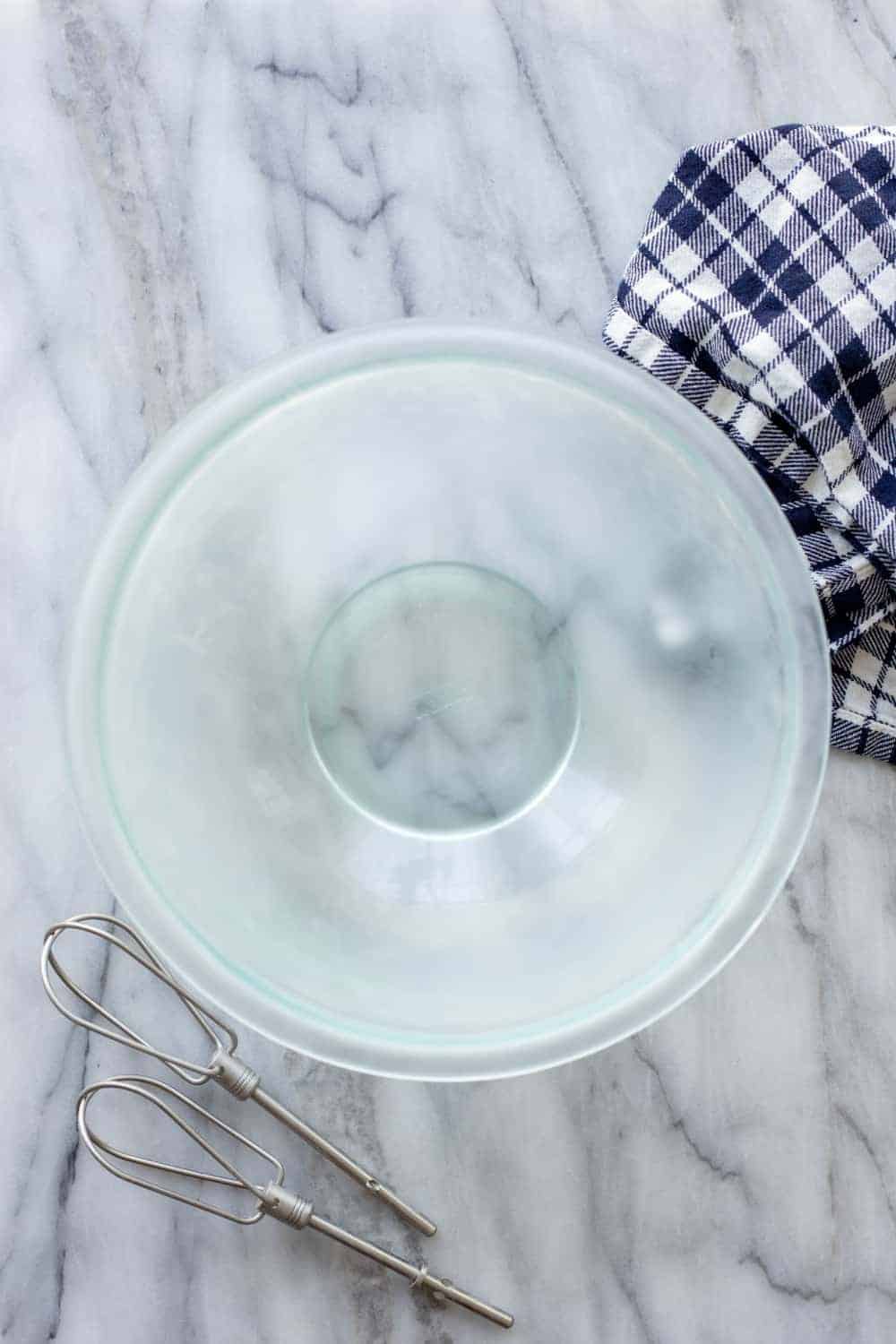 HOW TO WHIP CREAM
There are just a couple of simple steps needed to know how to whip cream at home.
First, make sure to chill the bowl you'll use for whipping and the beater blades – whether they be from your stand mixer or hand mixer. They need about 10-15 minutes in the freezer, and they'll be ready to go.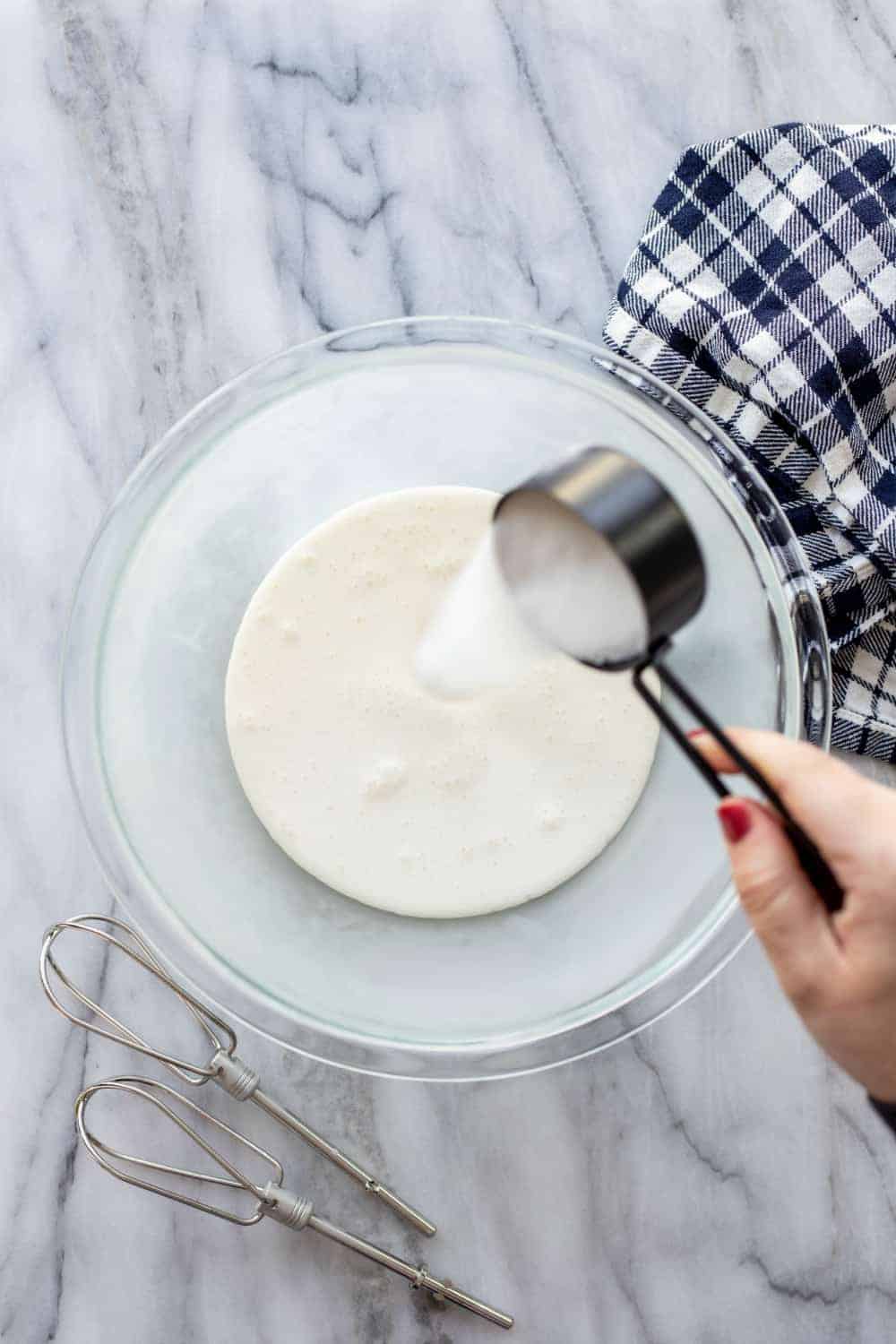 To get the fluffiest, silkiest homemade whipped cream, it's important to keep the cream cold. Making sure that your bowl and beaters are super cold will help the cream stay cold for longer.
For a pint (two cups) of heavy whipping cream, you'll need 1/4 cup of granulated sugar. Simply whip these two things together on high speed until the cream forms stiff peaks.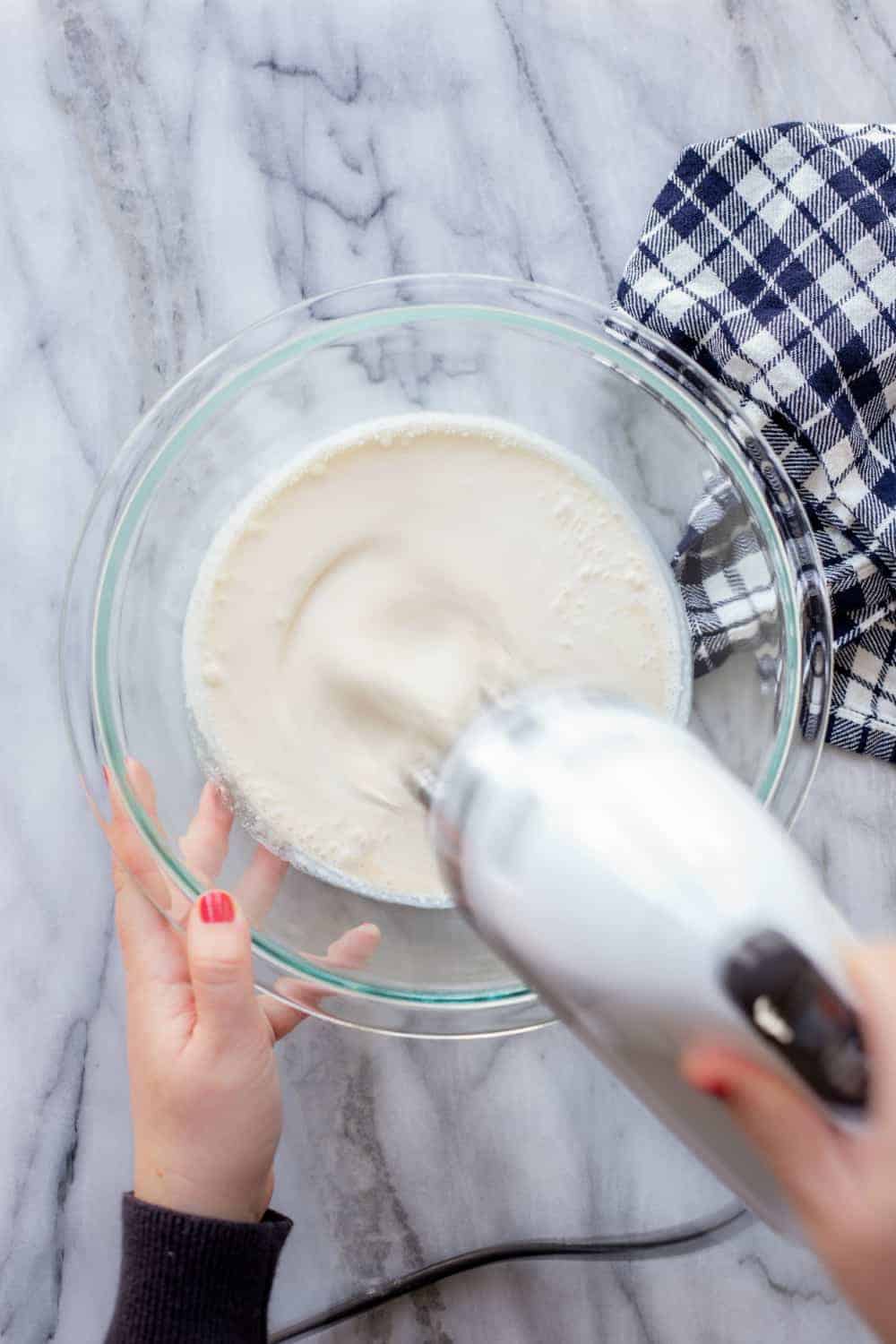 (Make sure you don't whip past the point of stiff peaks, or else you'll end up with butter! Which is definitely delicious, but not what we're going for here.)
That's it! It'll keep for up to 10 hours in the refrigerator – just make sure to cover it so it doesn't pick up any funky flavors from the fridge. Whip it again for about 15 seconds before serving.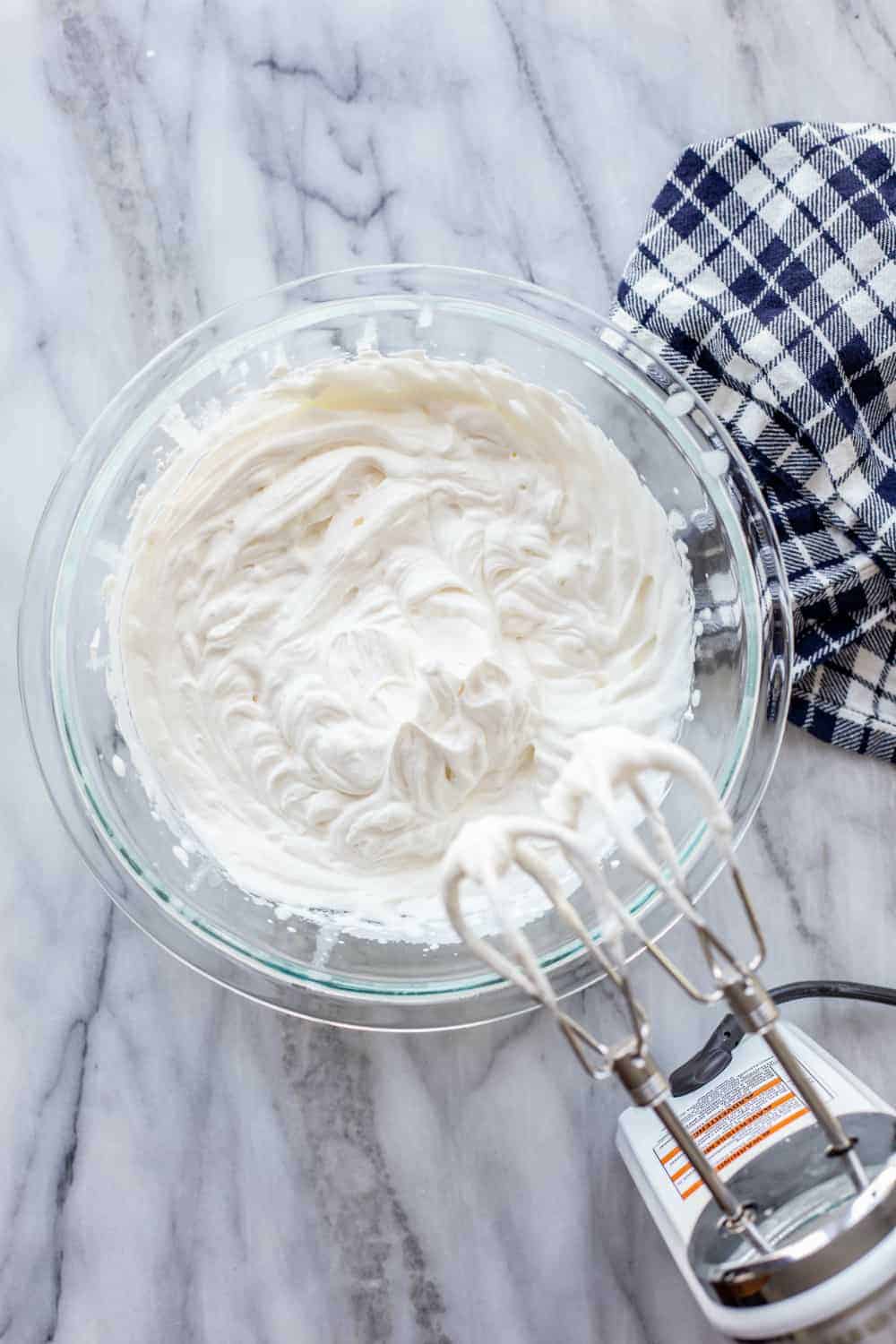 EASY WHIPPED CREAM IN A JAR
If you don't have a stand mixer or a hand mixer, you can make easy whipped cream with just a jar!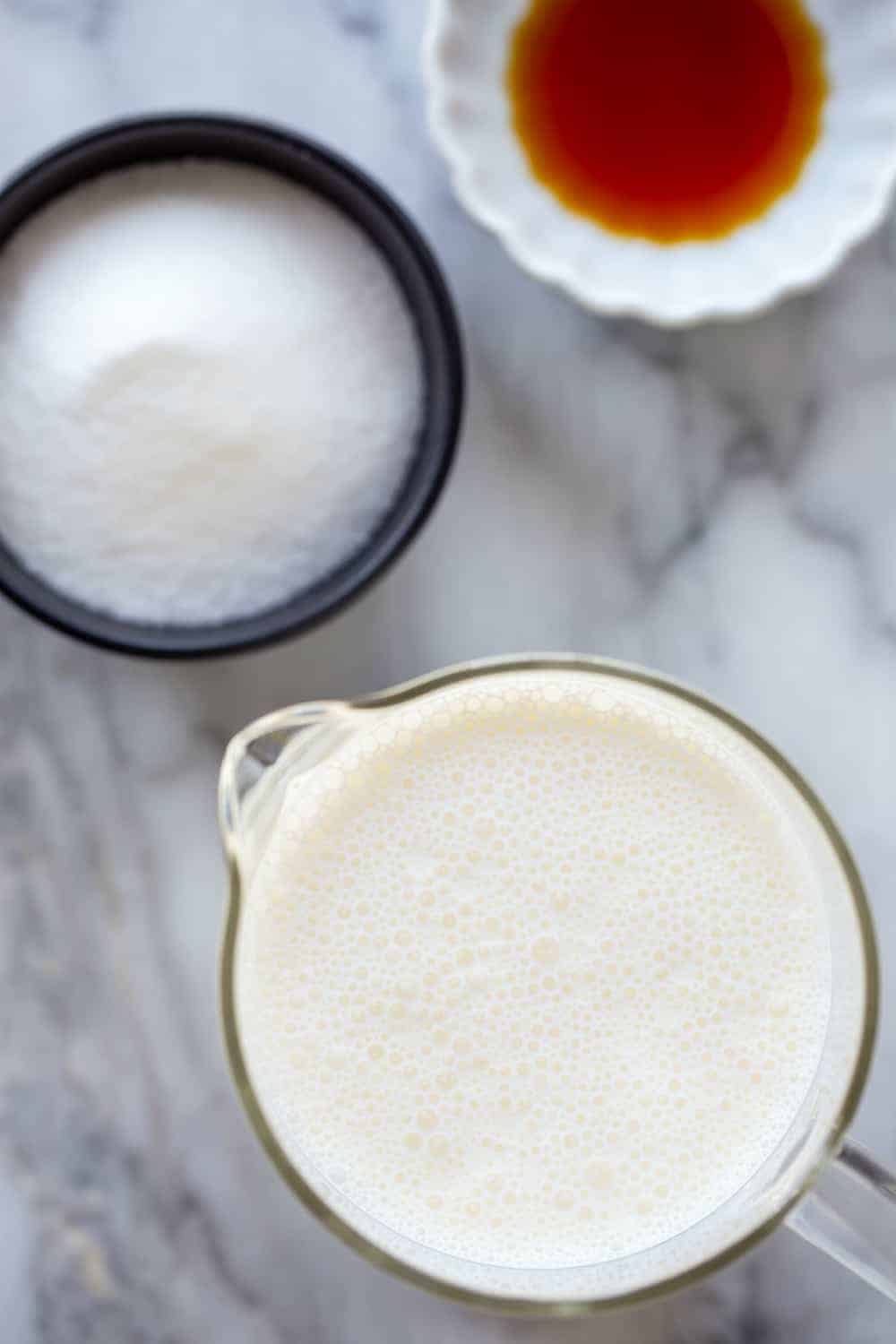 Add 1 cup of cold heavy whipping cream and 2 tablespoons of granulated sugar to a cold pint-sized Mason jar, tightly screw on the lid and shake! Shake for about 5 minutes; you'll be able to feel and hear the difference when the whipped cream is ready.
While you will only get soft peaks from your Mason jar whipped cream, it's a fun and useful trick to know in a pinch and a great activity for kids!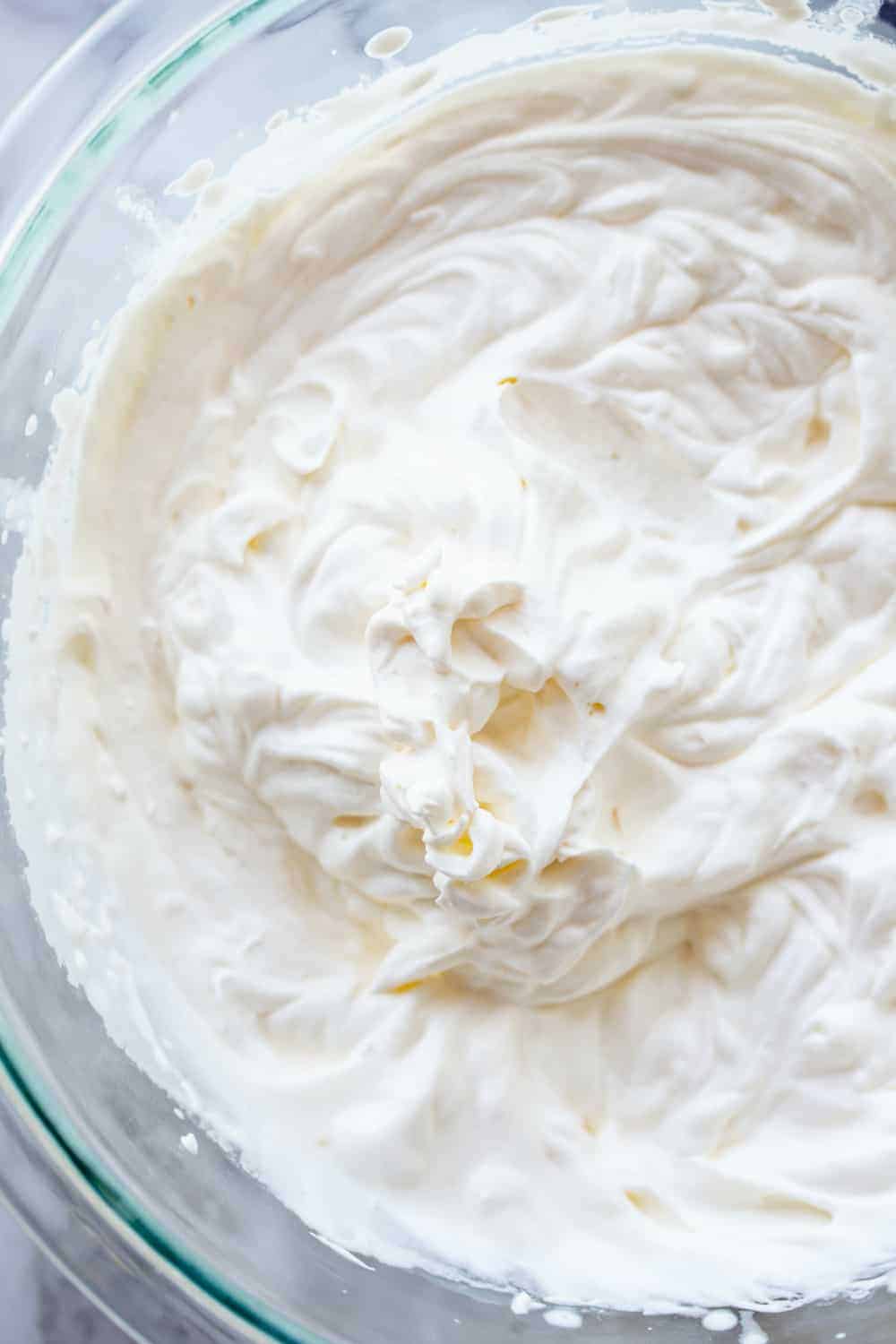 HOW TO MAKE FLAVORED WHIPPED CREAM
Now, let's talk customization. Whipped cream is a blank canvas. You can add any sort of extract or alcohol you'd like for extra flavor.
For a traditional vanilla whipped cream, add a 1-2 teaspoons of pure vanilla extract or vanilla bean paste.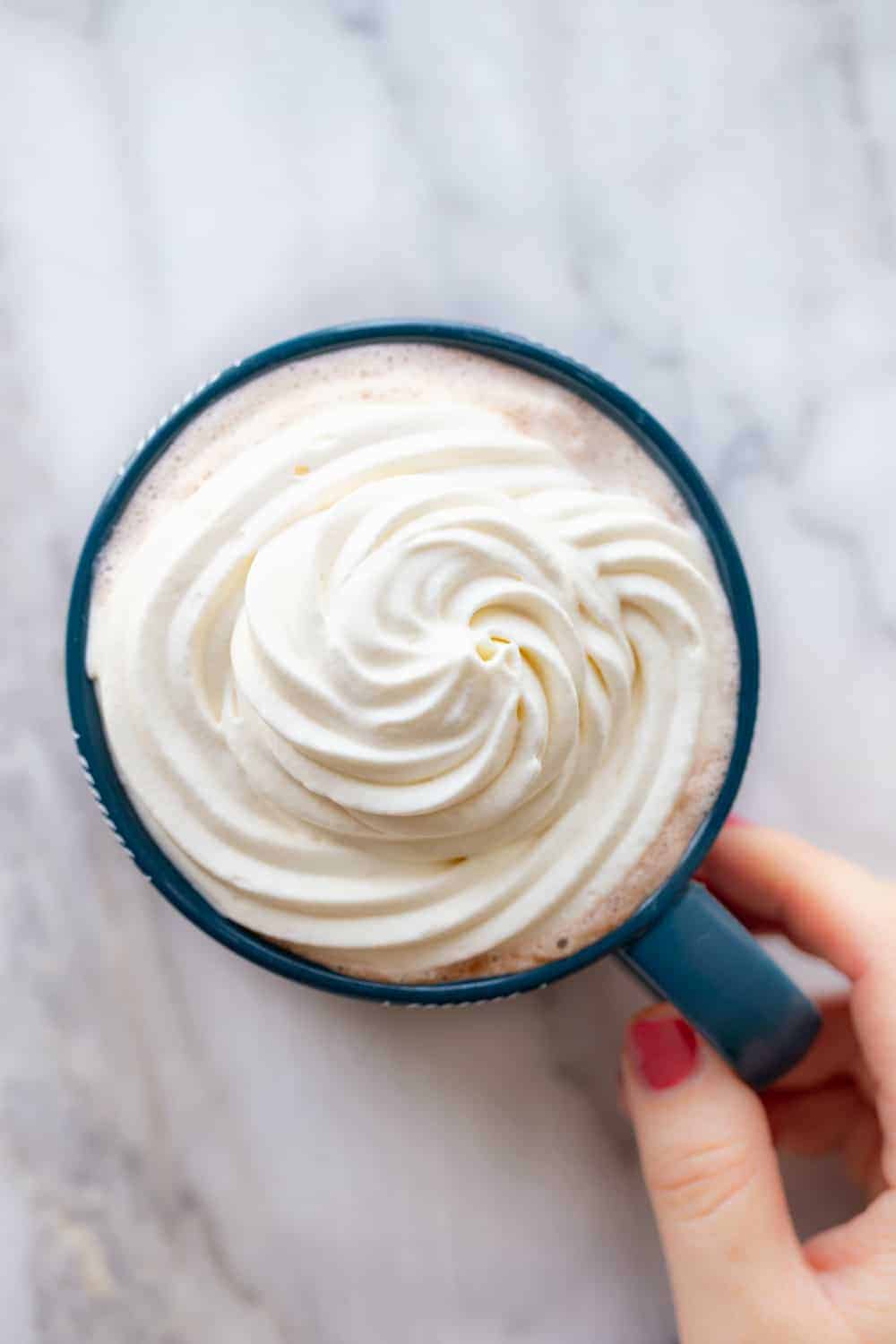 My grandmother was a big proponent of using a tablespoon or two of good rum, and creme de menthe wouldn't go amiss either.
Other flavorings that pair well with whipped cream are coffee, via coffee extract or coffee liqueur, almond extract or amaretto, and even citrus. Try orange or lemon zest, orange or lemon extract, or Grand Marnier.
If you're into textured whipped cream, you can add graham cracker crumbs or Oreo crumbs. Either would be extremely delicious.
You can add any of these things at the same time as the sugar. It may take a little longer to get stiff peaks to form, but they'll still do it.
Stay away from adding jams and jellies, as they will make the whipped cream severely unstable, and stiff peaks may never form.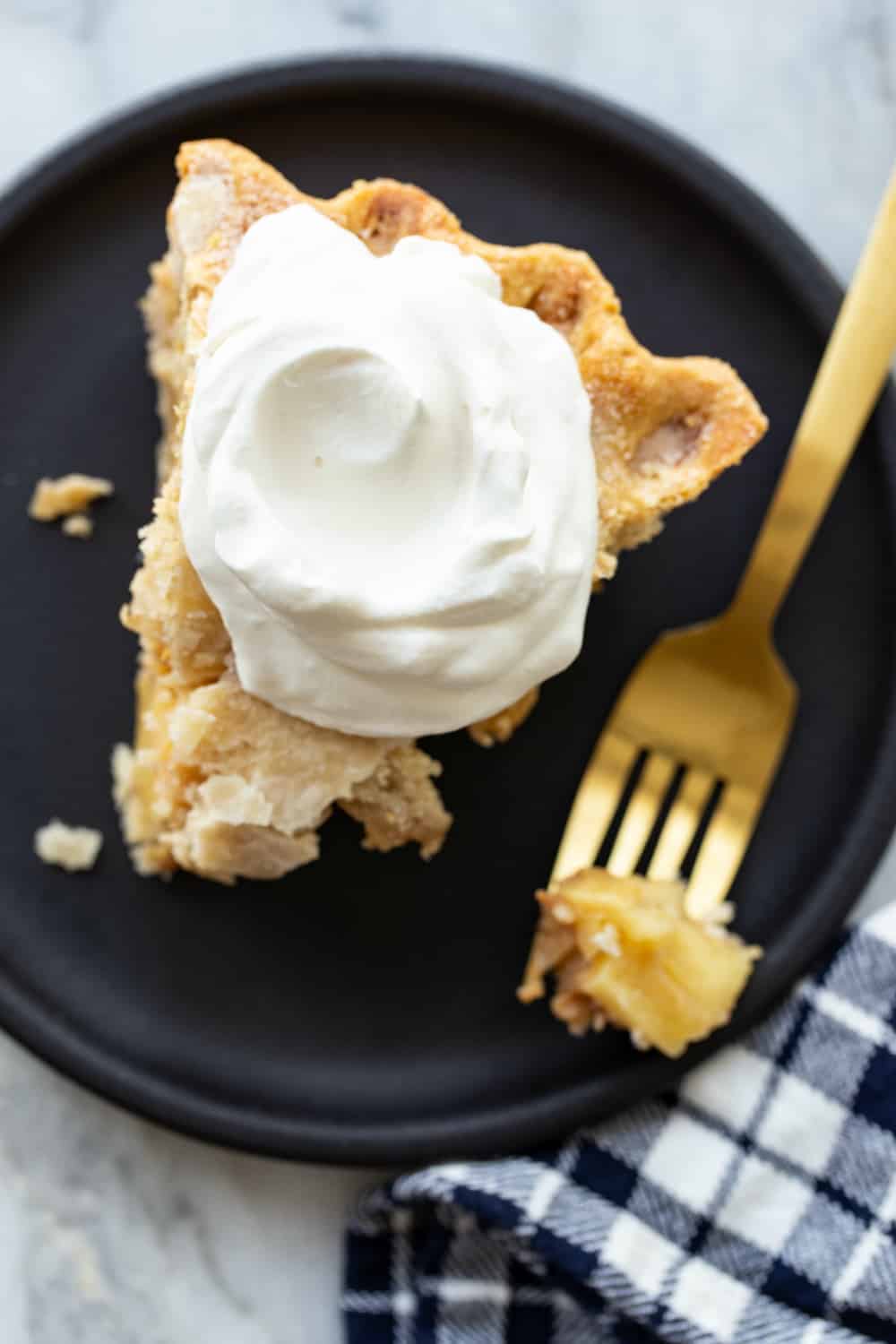 RECIPES USING HOMEMADE WHIPPED CREAM
There are about a million ways to use and serve homemade whipped cream. Some of my favorite ways include as a filling for Churro Cream Puffs or Strawberry Cream Cake, as a layer in Brownie Trifles, or as a topping for Fresh Cherry Cobbler or Chocolate Pudding.
Heck, you can even find an excuse to have whipped cream for breakfast if you use it to top Chocolate Eggnog Waffles or a Pumpkin Spice Mocha!
And when in doubt? Let homemade whipped cream shine by serving it alongside my favorite Cream Cheese Pound Cake recipe. It's a simple way to impress any guest.