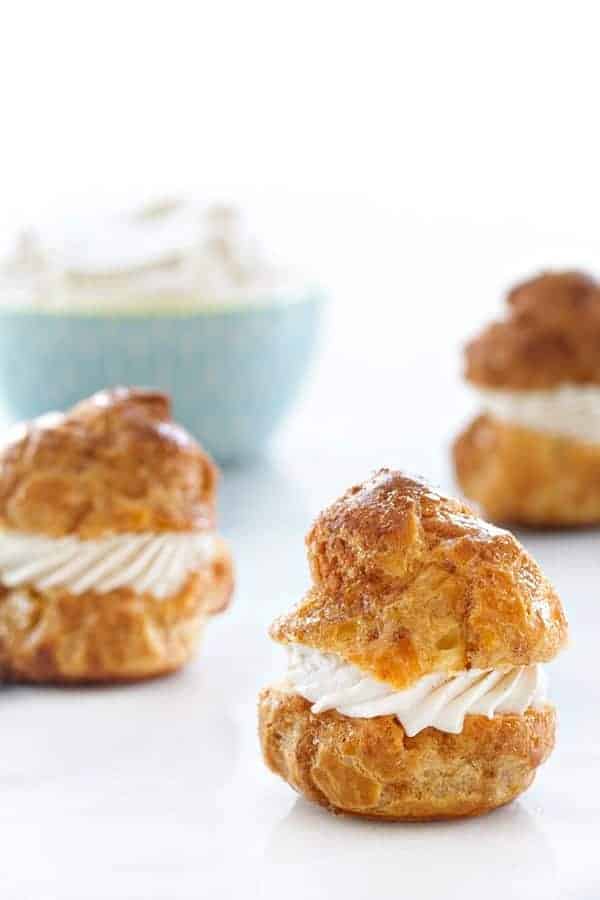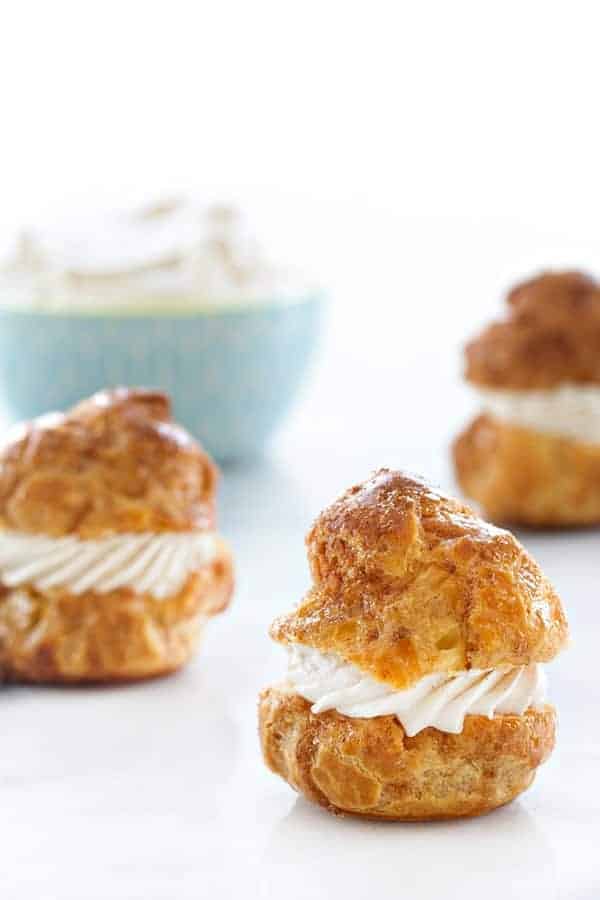 Churro Cream Puffs are covered in cinnamon and sugar and filled with a sweet cinnamon whipped cream. They're super delicious and easy to make!
I've been baking for what seems like forever and have been blogging for over 7 years – which is craziness by the way. During that 7 years, I've posted hundreds of recipes for everything from the best chocolate cake and homemade oatmeal cream pies to sugar cookie cheesecake, but one thing that is definitely lacking in the archives here on MBA are cream puffs.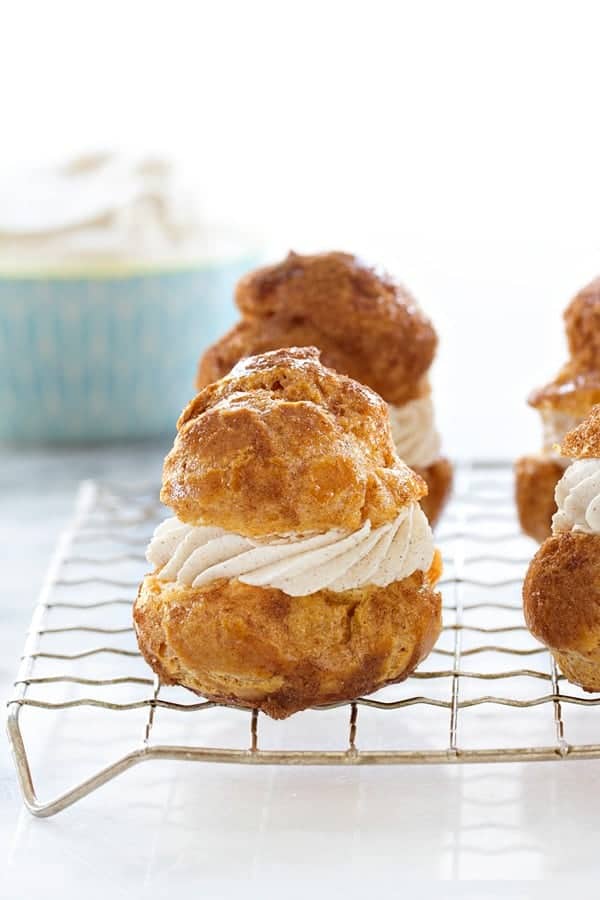 Not that I am a complete newbie to Pâte à Choux dough, I've definitely worked with it before, but it's just never been something that I find myself making on a regular basis – until now.
I think maybe the fancy-schmancy French name intimidates me just a tad, but in reality, making Pâte à Choux is probably easier than making a batch of homemade cupcakes. And my friend, Barbara, from the blog Barbara Bakes will hold your hand throughout the entire process and give you countless tips and baking secrets in her new book, Simply Sweet Dream Puffs.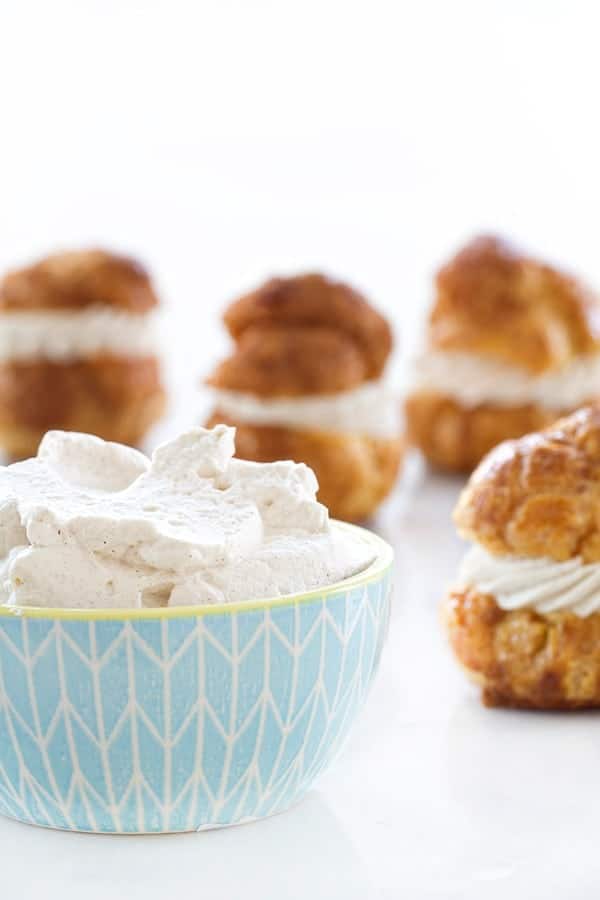 Simply Sweet Dream Puffs is a delightful and beautiful cookbook brimming with delicious recipes for cream puffs, eclairs, and profiteroles with dressed up with flavor combinations like S'mores Cream Puffs and Key Lime Eclairs. If you know me at all, you know those S'mores Cream Puffs are most definitely next on my list!
These Churro Cream Puffs came together with ease and I even had my little babe in the kitchen to help me paint the cream puffs with warm honey before sprinkling them with cinnamon and sugar. The filling is a simple whipped cream, sweetened with powdered sugar and flecked with ground cinnamon. Which, by the way, would be so perfect on pancakes and waffles.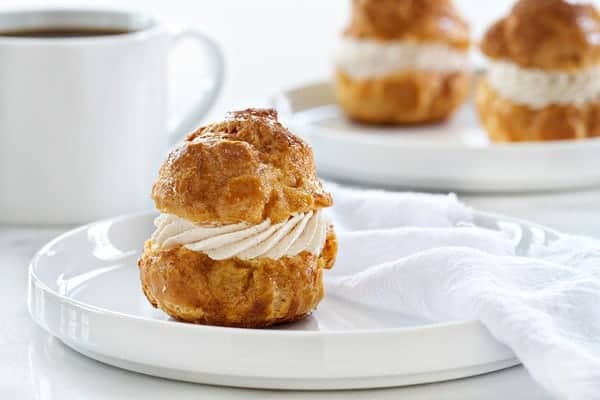 I served these up as dessert the other night, and they were gone in no time. And since I'm a good daughter, I passed some along to my mama. There was one left that I hadn't added whipped cream to, and I totally sneaked that for breakfast the next day, with leftover whipped cream. Worth every single, solitary bite (that I had to hide in the pantry to eat, because I was NOT sharing).
Be sure to check out Barbara's How to Make Cream Puffs video – she'll have you feeling like a pro in no time!