Sugar Cookie Cheesecake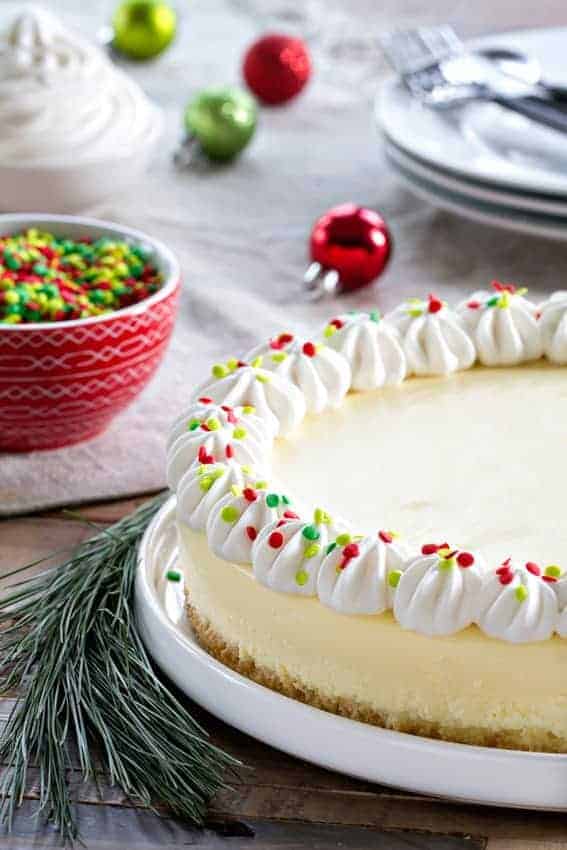 Sugar Cookie Cheesecake is baked up with every kind of sugar cookie goodness you could imagine. It's sweet and fun, and super unique to serve up for the holidays!
This post is compensated recipe development on behalf of BAILEYS™ Coffee Creamers. All opinions are 100% my own. Thank you for continuing to support the brands that make My Baking Addiction possible.
You know what the holiday season brings to mind for me almost every year? Endless sugar cookies. Frosted, and full of sweet vanilla flavor. I just love 'em. They're entirely too poppable, too. That's why usually, when I whip them up for cookie exchanges, I bake only enough for the cookie exchange. Otherwise we'd have a real problem around here.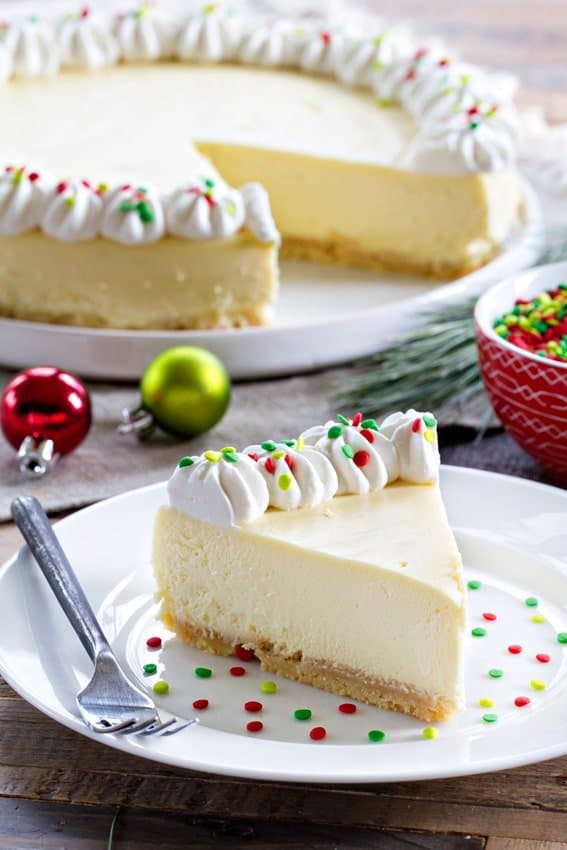 And then we found this BAILEYS™ Coffee Creamer Frosted Vanilla Cookie. Oh boy, you guys. I'm pretty smitten.
We've got a few family Christmas parties coming up, and that got my gears a'turning. What to take for dessert? So I thought back to how great BAILEYS™ creamers were in these Toffee Almond Scones and No-Churn Mudslide Ice Cream. Could it work in cheesecake?
I'm here to tell you – oh yes, it can!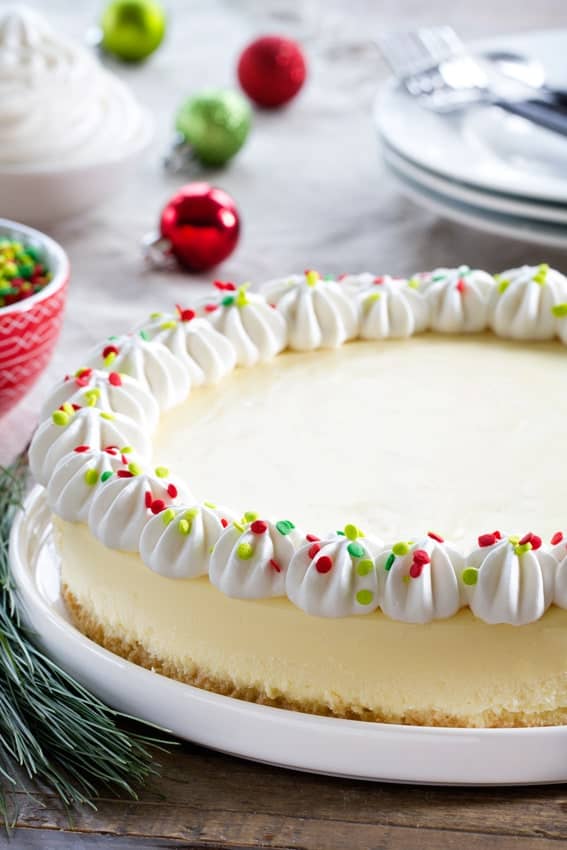 I started with delicious crunchy sugar cookies to make a delectable cheesecake base. I know graham crackers are traditional, but you've got to go with crunchy sugar cookies as a cheesecake crust at least once in your life. Then, I whipped up a traditional cheesecake base, using BAILEYS® Coffee Creamer Frosted Vanilla Cookie in place of the heavy cream.
After the cheesecake bakes up all gorgeous, make some whipped cream, using the BAILEYS® Coffee Creamer Frosted Vanilla Cookie again. Yup, it's crazy good, just like you're imagining. And finally, top the whole thing with some festive sprinkles. Could it be more adorable?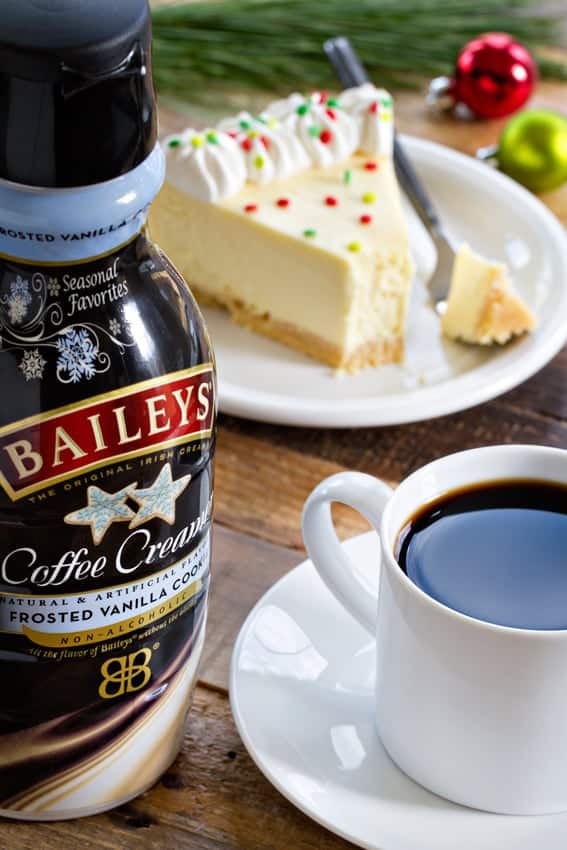 The sweet, comforting flavor you expect from traditional sugar cookie cutouts is infused throughout this Sugar Cookie Cheesecake, and I'm kinda proud of myself about it. It's easily one of the best cheesecakes I've ever made.
So what are you waiting for? Let's get baking!
This post may contain affiliate links. We are a participant in the Amazon Services LLC Associates Program, an affiliate advertising program designed to provide a means for us to earn fees by linking to Amazon.com and affiliated sites.