It's hard to beat a classic! Vanilla Cheesecake is creamy and delicious whether you serve it plain or finish it with your favorite fruit, caramel or ganache topping.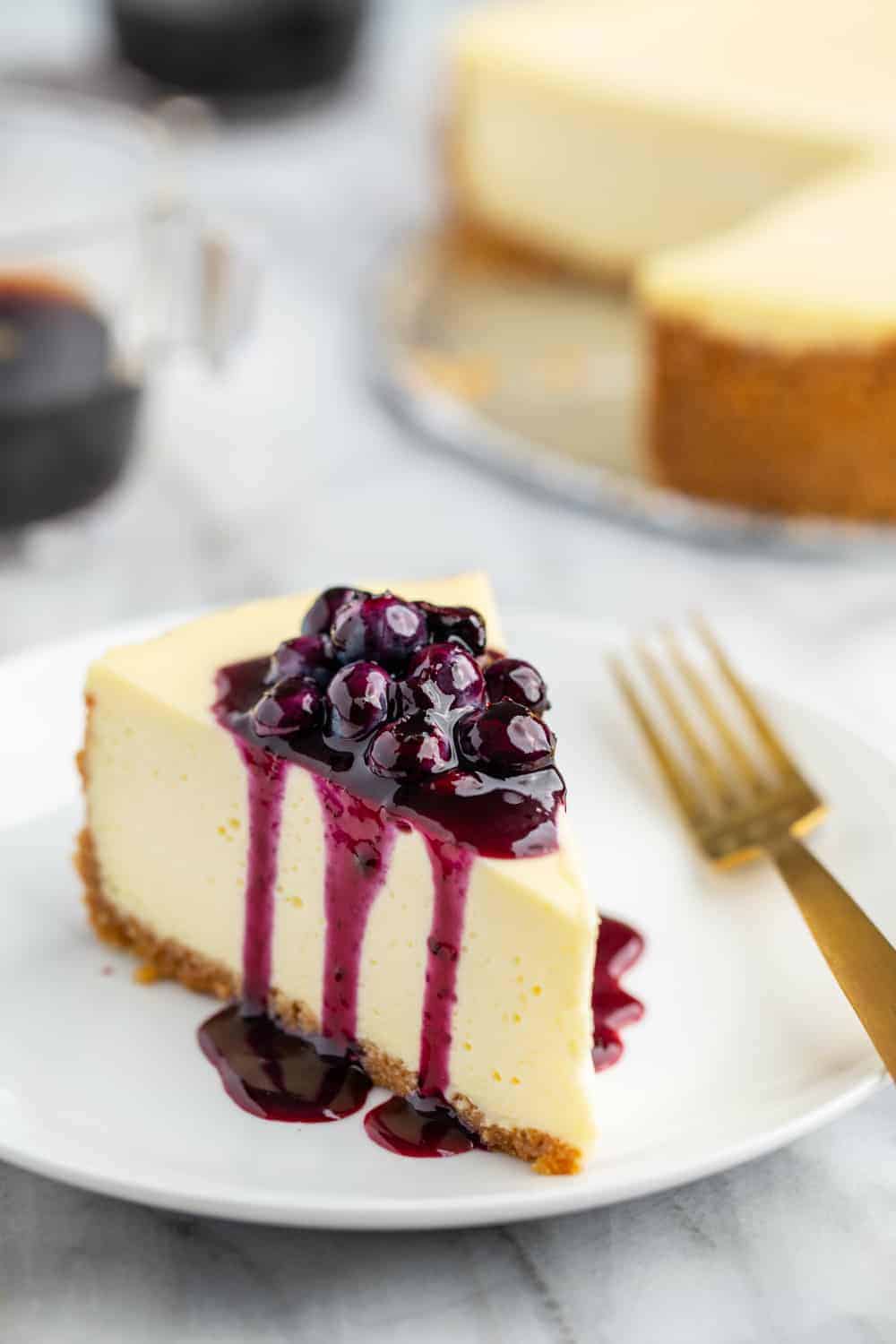 If you've been following along for the last couple of posts, you know I've been promising you my favorite recipe for vanilla cheesecake.
You guys know I'm totally obsessed with all things cheesecake, but I've never just shared a classic recipe for vanilla cheesecake with a simple graham cracker crust, so here we are.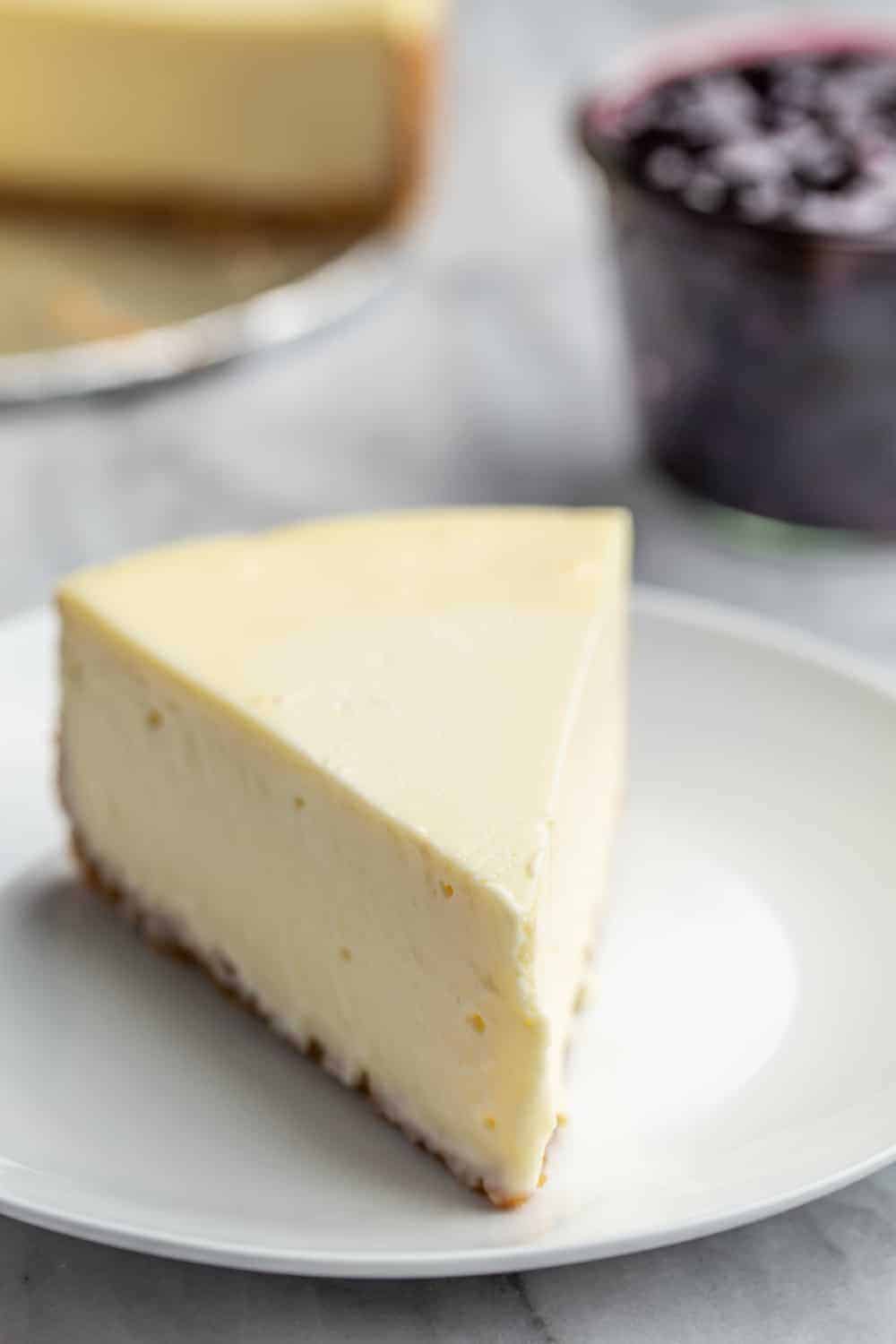 I've mentioned a few times that cheesecake is a family tradition. Whether it's a birthday, anniversary, or job promotion, when it comes to celebratory baked goods, we stick to cheesecake every time.
There are many foods that bring back memories of my childhood, but if you asked me to pick one that encompasses all the best memories, this is the dessert. It's hard to beat creamy, tangy filling with that buttery crust.
I will fully admit to eating this with toppings and without, and loving it just the same no matter what.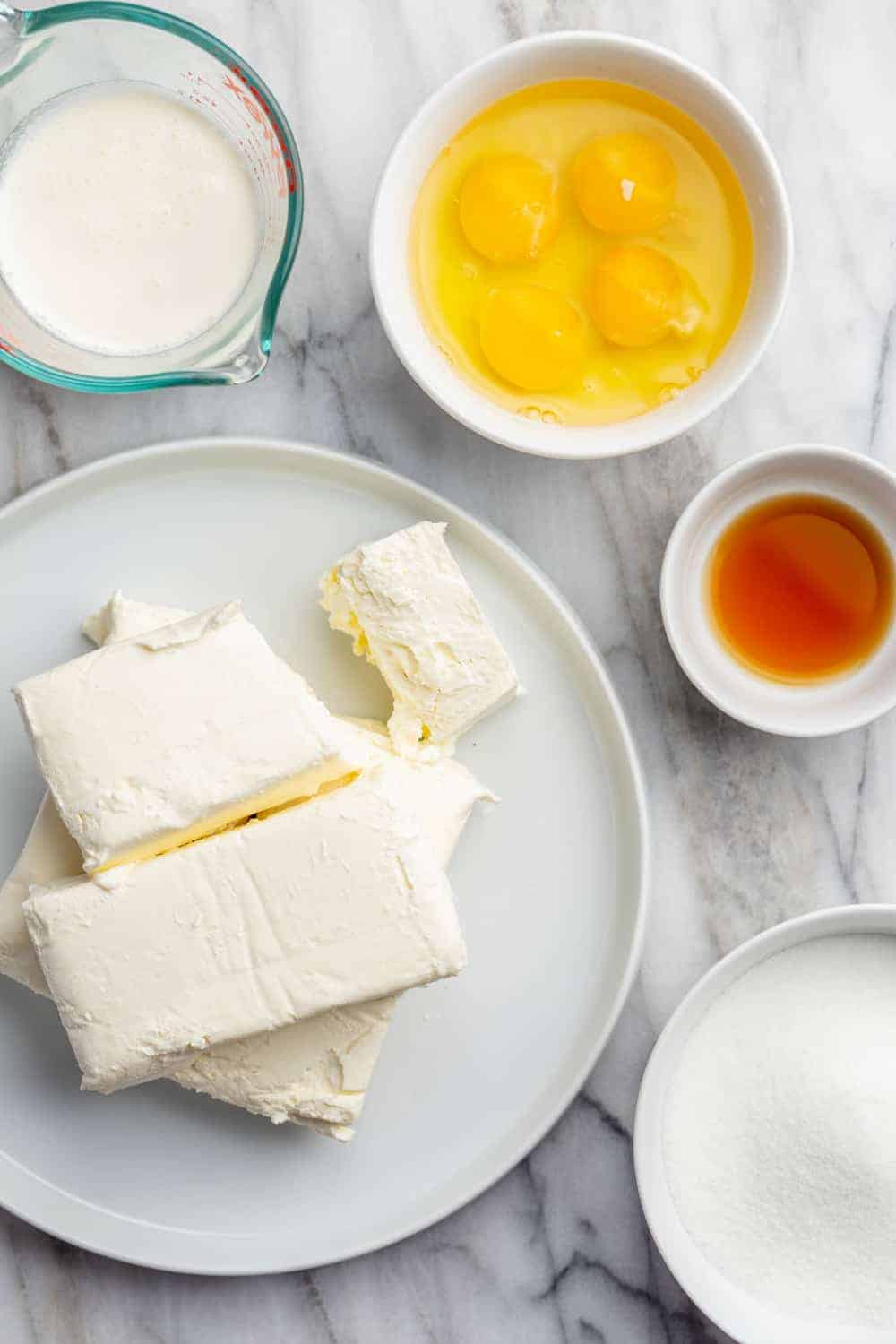 CLASSIC CHEESECAKE RECIPE
Classics are classics for a reason. I mean, you really can't mess with the best.
Sure, I have made dozens of various cheesecake recipes throughout the years. Flavors like Lemon Cheesecake, Hot Cocoa Cheesecake and Samoa Cheesecake have certainly become favorites.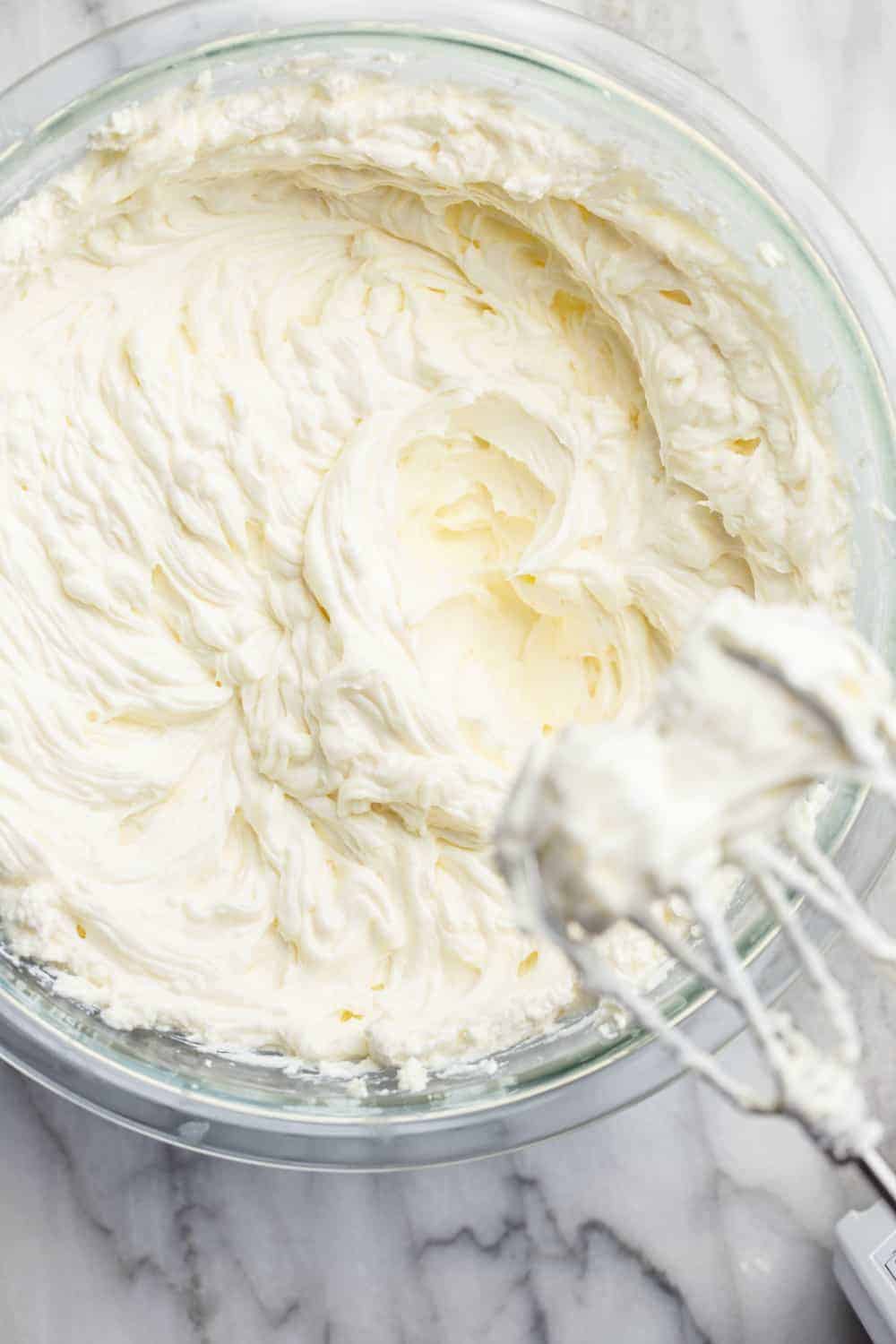 But sometimes I just crave a slice of rich, creamy Vanilla Cheesecake. (And usually on a whim, which is why it is useful to know how to soften cream cheese quickly and to have the ingredients for graham cracker crust on hand.)
When I am craving the classic, this is the recipe I reach for. The tanginess of the cream cheese shines through and is complemented by the vanilla. It is really just so good.
This recipe is baked in a water bath. Intimidated? Don't be. I have everything you need to know about how to bake cheesecake in a water bath!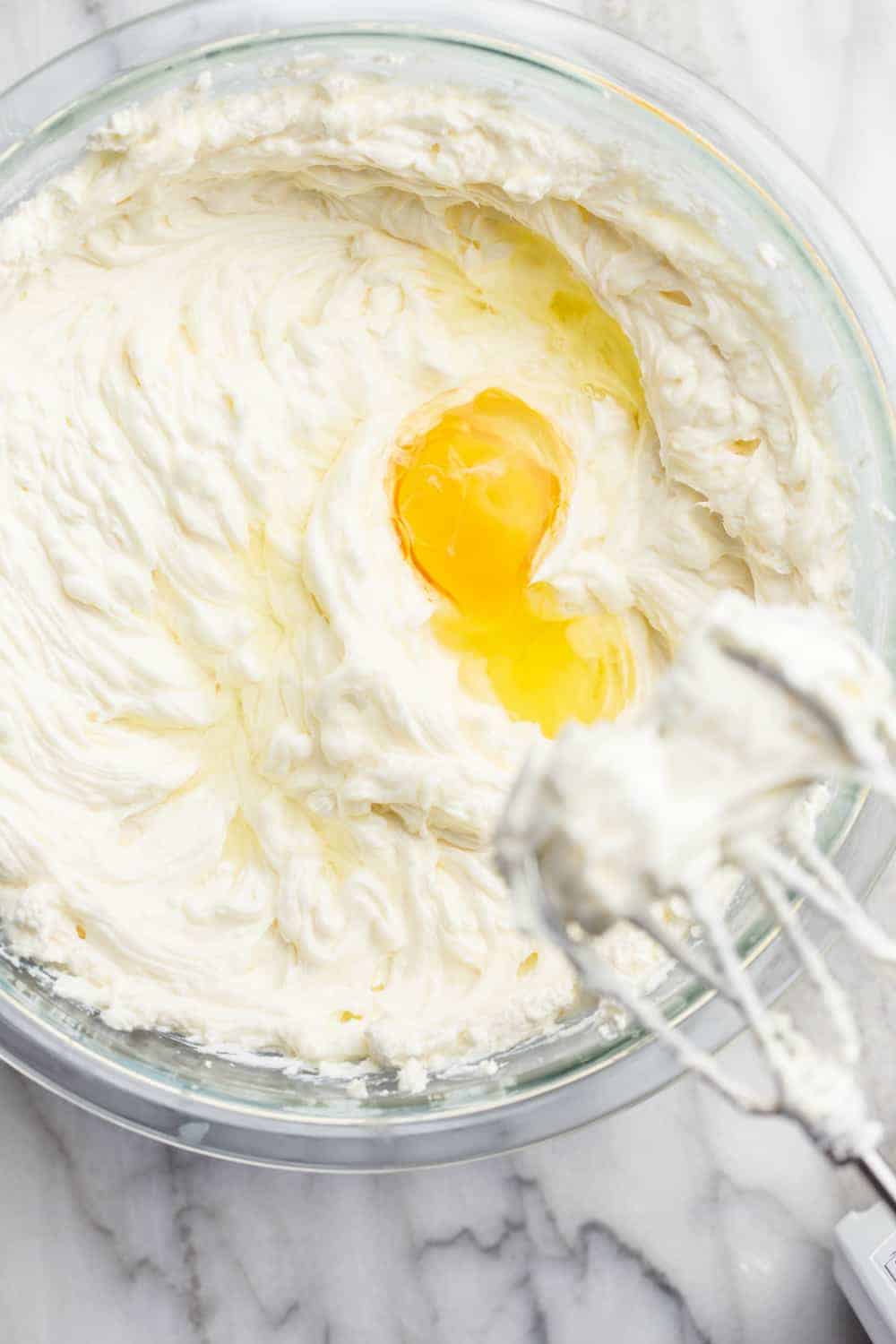 I usually use vanilla extract in this cheesecake recipe, but you could certainly substitute vanilla bean paste or a vanilla bean instead. The flecks of vanilla bean would look beautiful against the cheesecake filling!
But just because this recipe makes a vanilla cheesecake, don't assume that it is "plain" or that you can't top it with any variety of toppings to make it your own.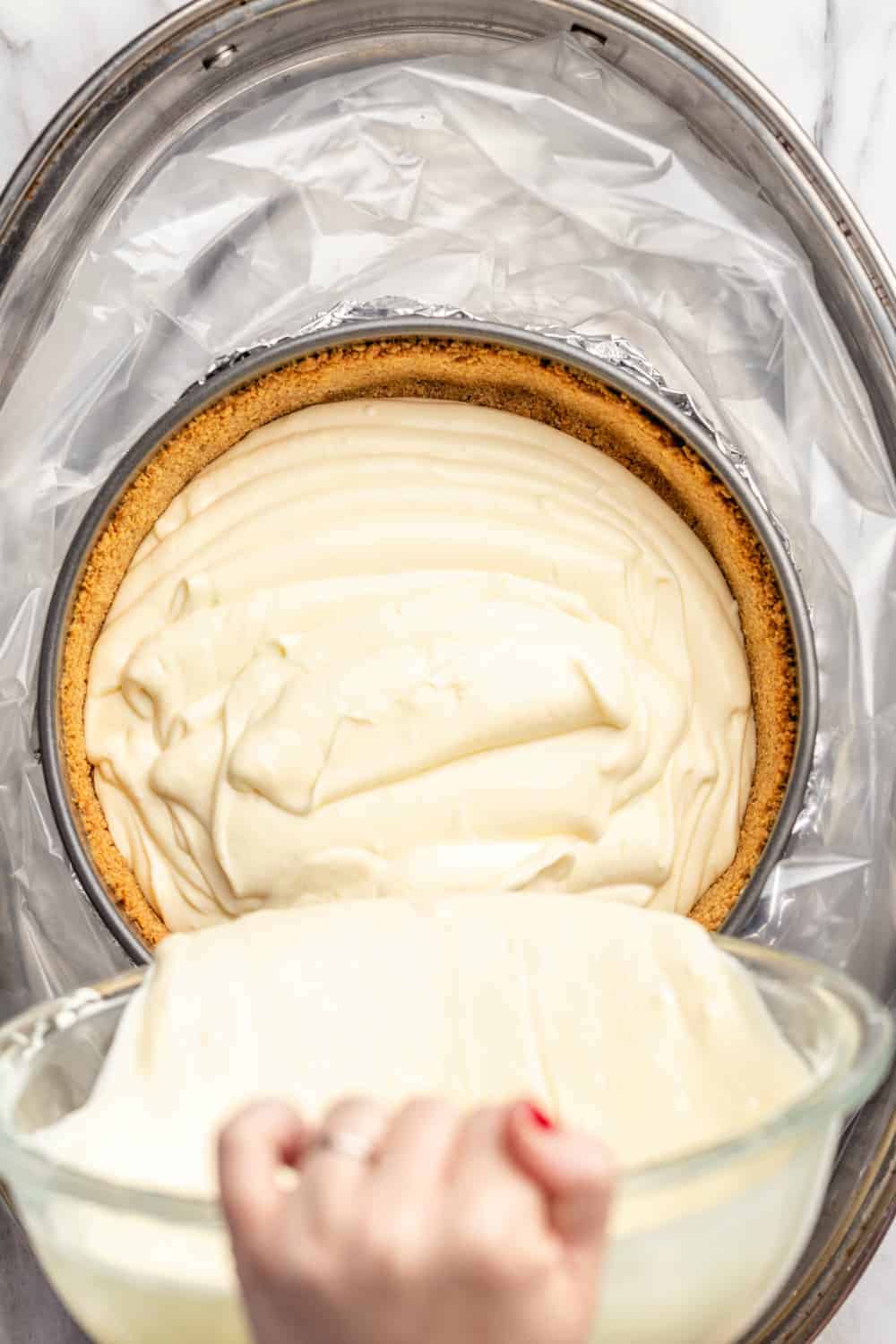 TOPPING IDEAS FOR VANILLA CHEESECAKE
My all-time favorite way to top this Vanilla Cheesecake is with my Homemade Blueberry Sauce. That is the ultimate combination that can't be beat, ok? A close second is my homemade cherry pie filling.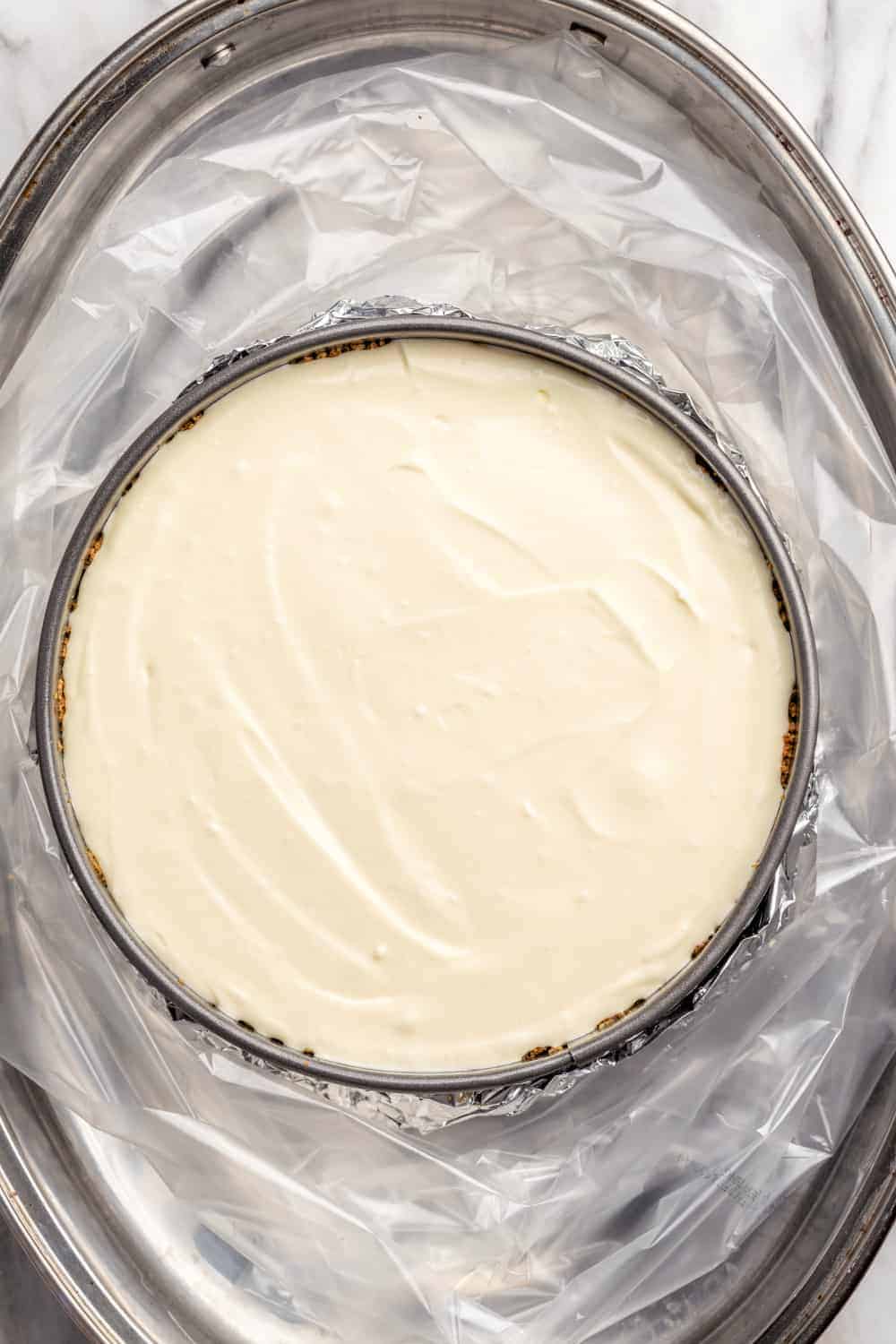 But if blueberries aren't your thing, that's ok. For a citrusy kick, try topping it with my Microwave Lemon Curd or with grapefruit curd.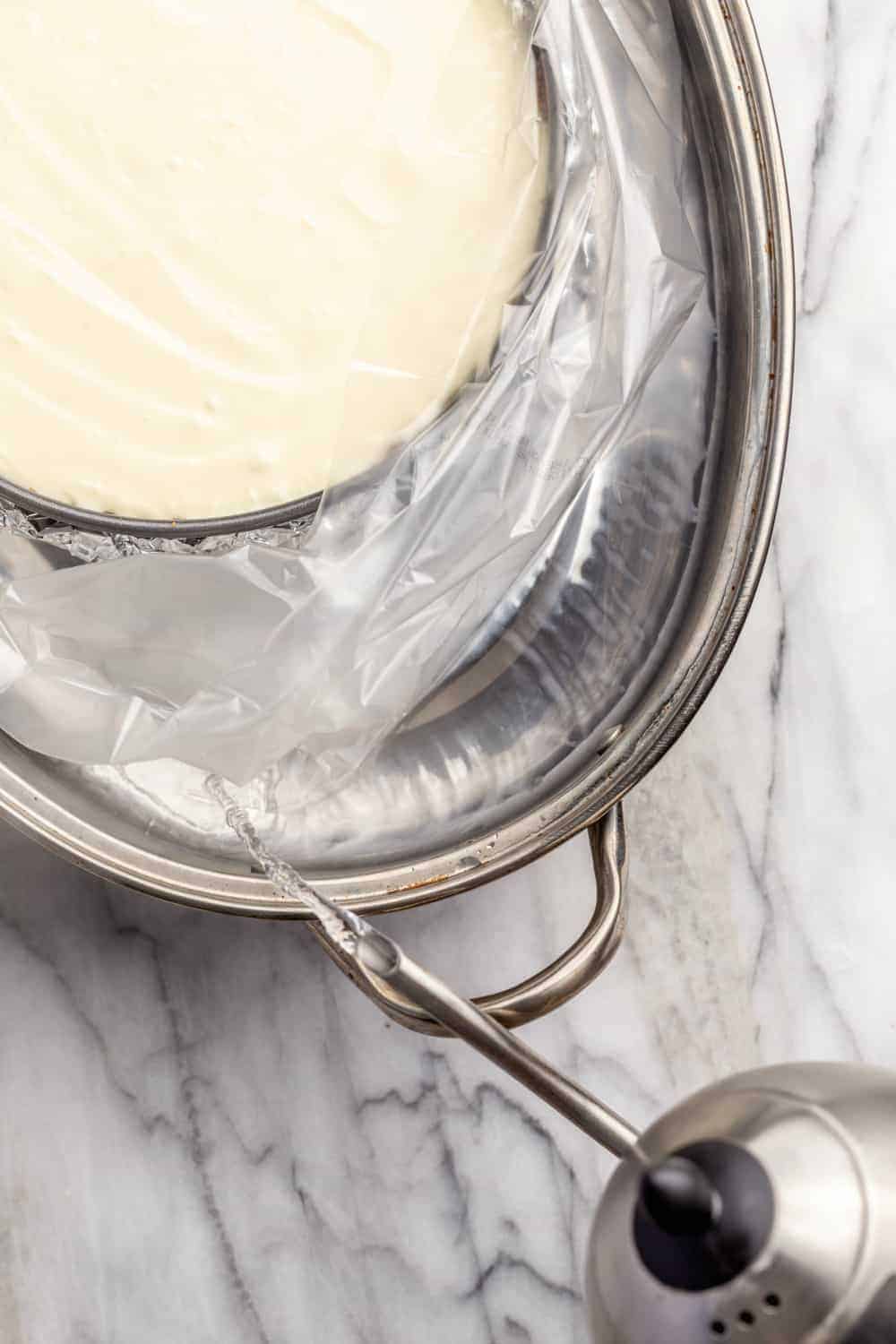 Salted caramel sauce is also a fan favorite, as is chocolate ganache.
It would also be hard to go wrong with sliced fresh fruit or homemade cherry pie filling. Honestly, as long as you're making cheesecake, you really can't go wrong at all!