I'm partnering with Crisco as part of the Crisco Scratch Academy. This post is compensated as part of that partnership. All opinions are my own. Thank you for continuing to support the companies that make My Baking Addiction possible.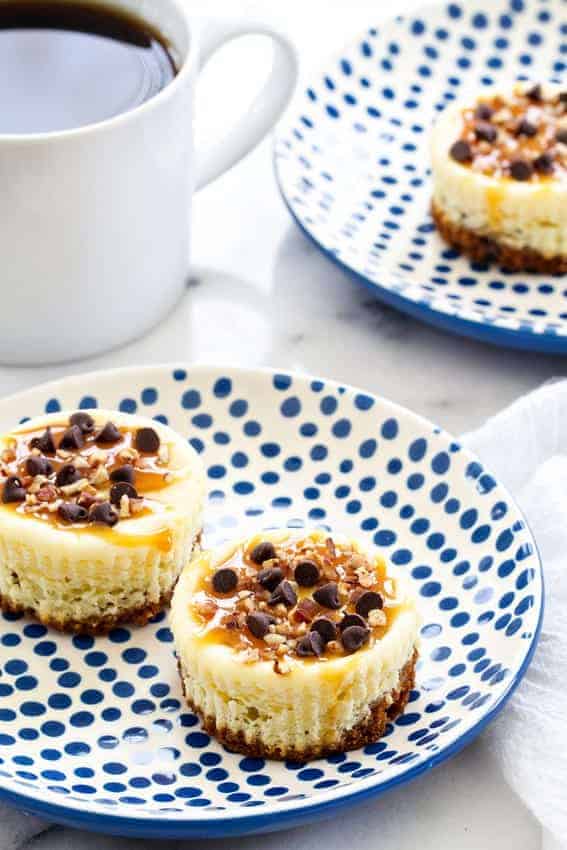 You guys know by now that cheesecake is my jam. Pretty much any kinda cheesecake. But I'm pretty sure we've hit it out of the park with this one. What if I told you these bite-sized cheesecakes have a chocolate chip cookie crust, delectable filling, and then three toppings to make them ridiculously good?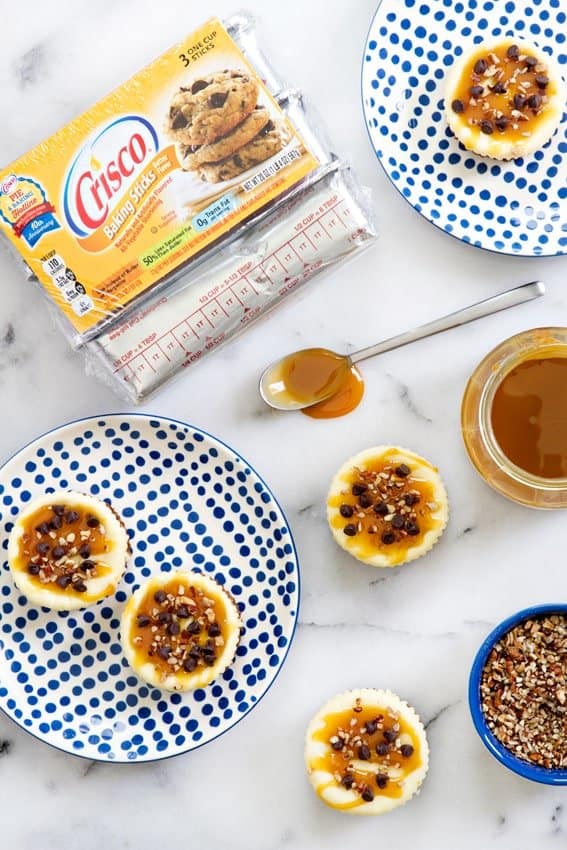 It all starts with that cookie dough. It's mostly your average chocolate chip cookie dough, except there's nothing average about it. If you've never made cookie dough with Crisco® Butter Flavor All-Vegetable Shortening, you're missing out. It creates the best texture in a cookie!
I could never figure out why my favorite Snickerdoodle recipe calls for shortening instead of butter. But after baking up these cheesecakes, I realized that Crisco® creates the perfect chewy texture. As a cheesecake base? Incredible.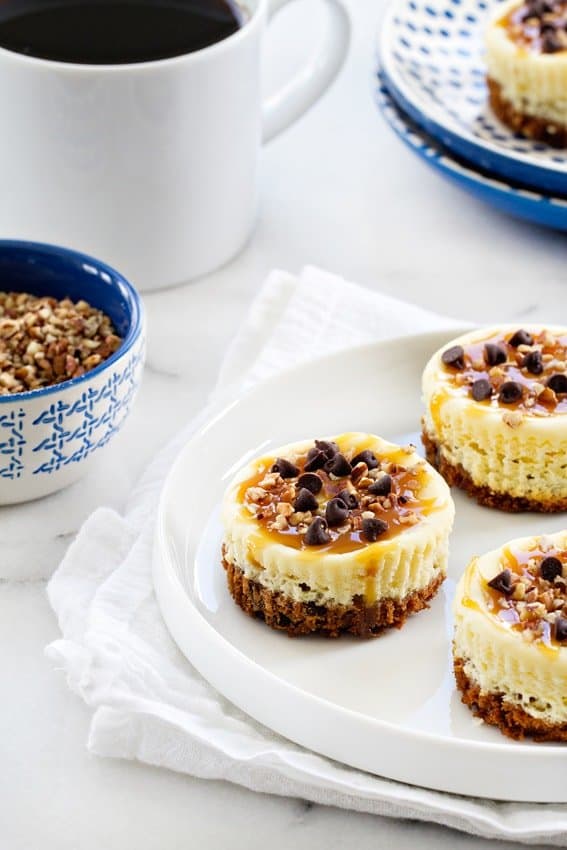 Not only is the texture incredible, this crust mimics the toppings – buttery cookie dough has chocolate chips and chopped pecans mixed in, adding crunch and gooey sweetness. The perfect match for tangy cheesecake filling!
Once these mini cheesecakes are baked up and cooled, you'll top each one with caramel sauce, mini chocolate chips, and chopped pecans. You might think I'm gilding the lily, but I'm here to tell you: Just go with it. Every bite is worth it.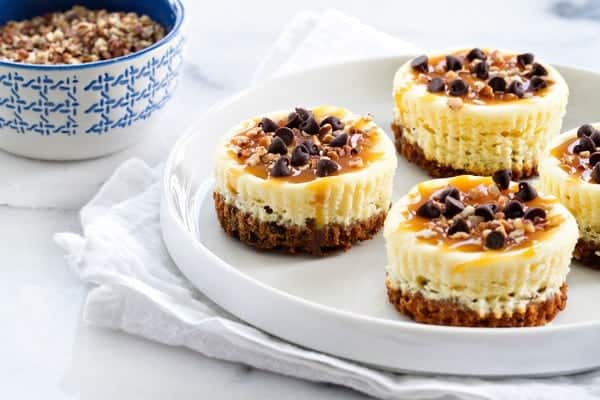 You might be wondering where the inspiration for these little bites of bliss came from. And for that I say, you must check out The Scratch Academy! It's a virtual baking school that can help home-bakers ignite new life into traditional pie and baking recipes and inspire their own creations. You'll find everything from cookies and pies to bars and burritos.
There are so many fun recipes there, you'll have days and days of baking ahead of you. Better get to the store and pick up some Crisco® Butter Flavor All-Vegetable Shortening sticks! Start with these Turtle Cheesecake Cookie Cups and these Apple Hand Pies.