In the middle of making a recipe only to realize you're out of brown sugar? Not to worry, try this simple brown sugar substitute in a pinch!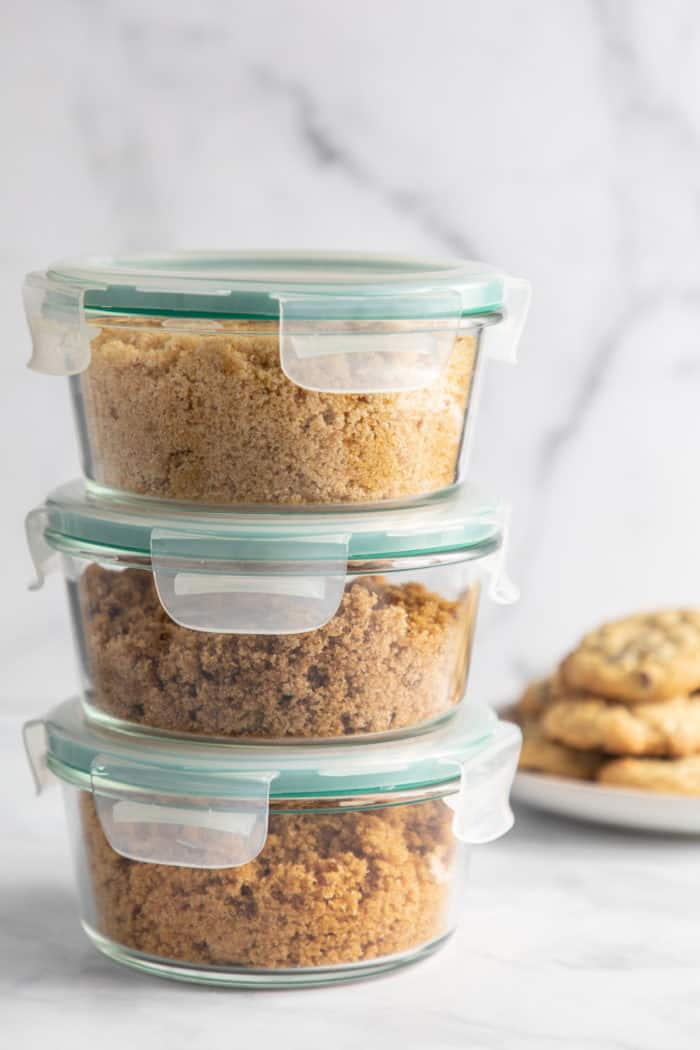 This post contains affiliate links.
There have been far too many times when I've been smack in the middle of making a recipe only to realize I am out of an ingredient.
Sometimes I can quickly run to the store to get the missing ingredient. But more often than not, I either just can't run out or I don't want to.
That's when having some simple substitutes up your sleeve comes in handy. Knowing things like how to whip up a simple buttermilk substitute or how to make self-rising flour can save not just your recipe, but also your sanity.
If you find yourself in a pickle and without the right kind of brown sugar for making anything from peanut butter blossoms to apple crumb pie, give this brown sugar substitute a try!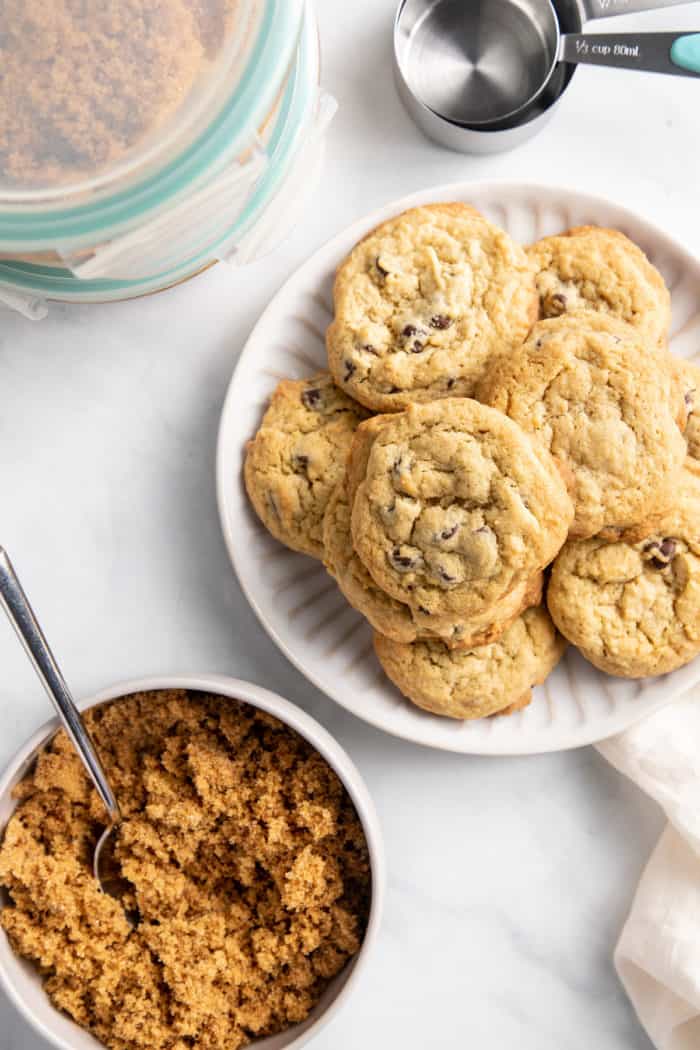 WHAT IS BROWN SUGAR?
Brown sugar is white sugar that has had cane molasses added to it.
Brown sugar is one of the most popular types of sugar for a reason. In addition to bringing a rich flavor to your baked goods, it helps makes certain recipes – such as cornflake cookies – more chewy.
Because baking is a science, there's usually a real reason why a recipe is calling for brown sugar. That means you can't necessarily just swap in granulated sugar and get the same result. It's likely that either the texture, the flavor, or both will be off.
So rather than risk your recipe turning out wrong, whip up this simple brown sugar substitute instead.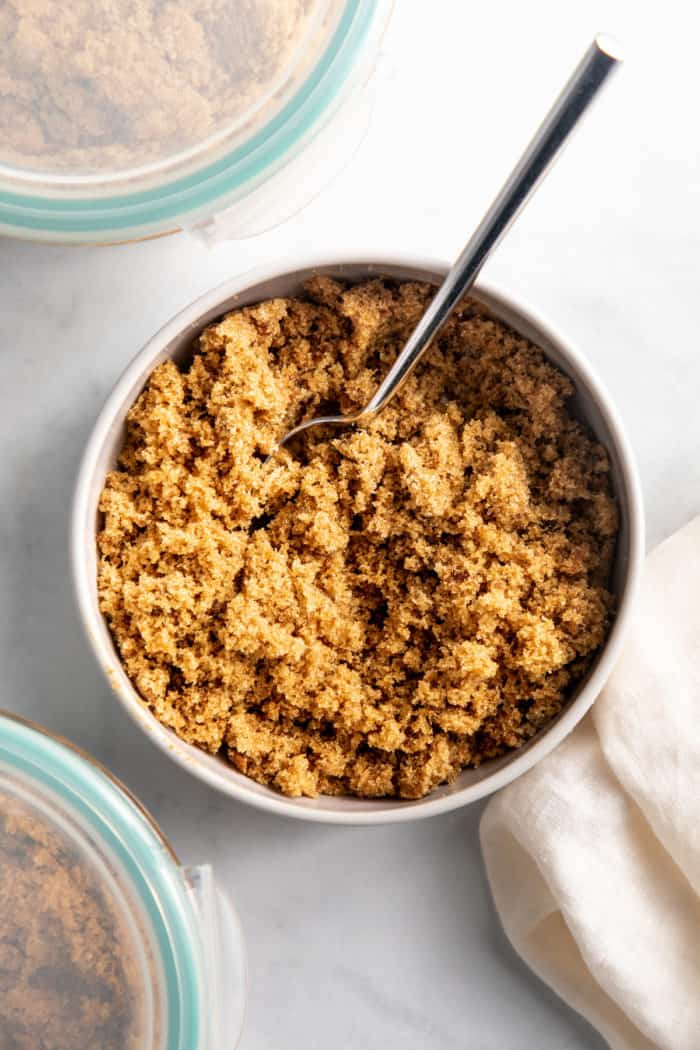 IS THERE A SUBSTITUTE FOR BROWN SUGAR?
Thankfully, when it comes to recipes that rely on the flavor and texture of brown sugar, there's a simple substitute that you can make. All you'll need is some granulated sugar and molasses.
Depending on whether your recipe calls for light brown sugar or dark brown sugar, there are a couple of ways you can whip up what you need on the fly.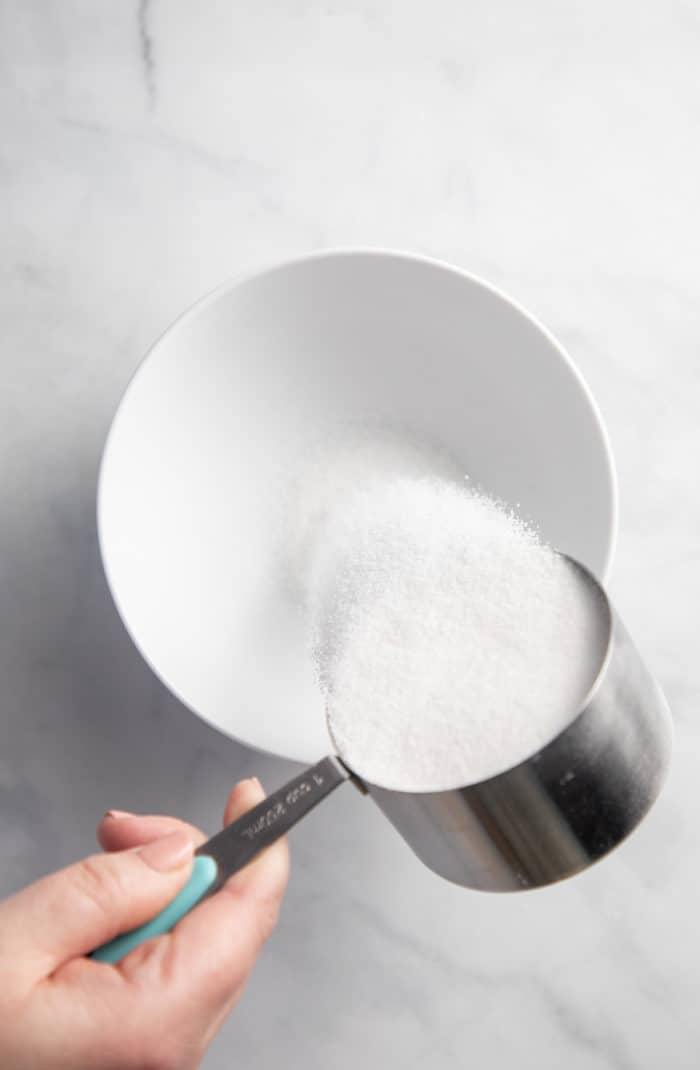 LIGHT BROWN SUGAR SUBSTITUTE
To make light brown sugar, you will need:
1 cup granulated sugar
1 tablespoon molasses
Combine the sugar and the molasses together in a bowl. Use your fingertips to rub the two ingredients together until they are well combined and the sugar is brown.
You can now use your substitute in any recipe calling for light brown sugar or store it for later use.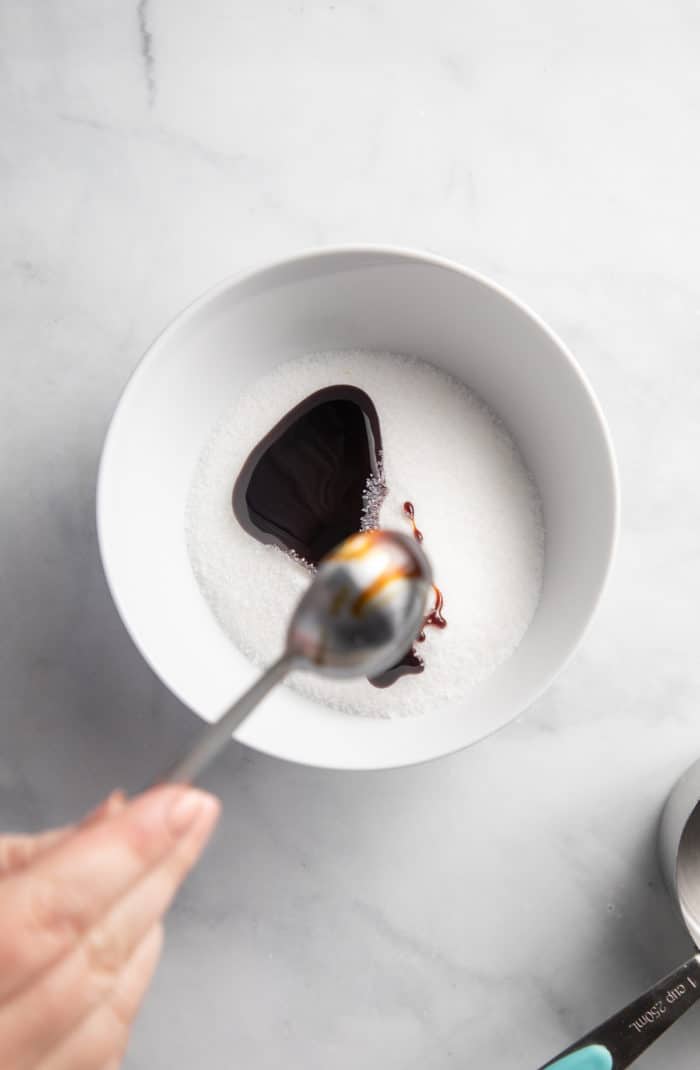 DARK BROWN SUGAR SUBSTITUTE
There are two ways you can make dark brown sugar.
If you only have granulated sugar on hand, you can combine:
1 cup granulated sugar
2 tablespoons molasses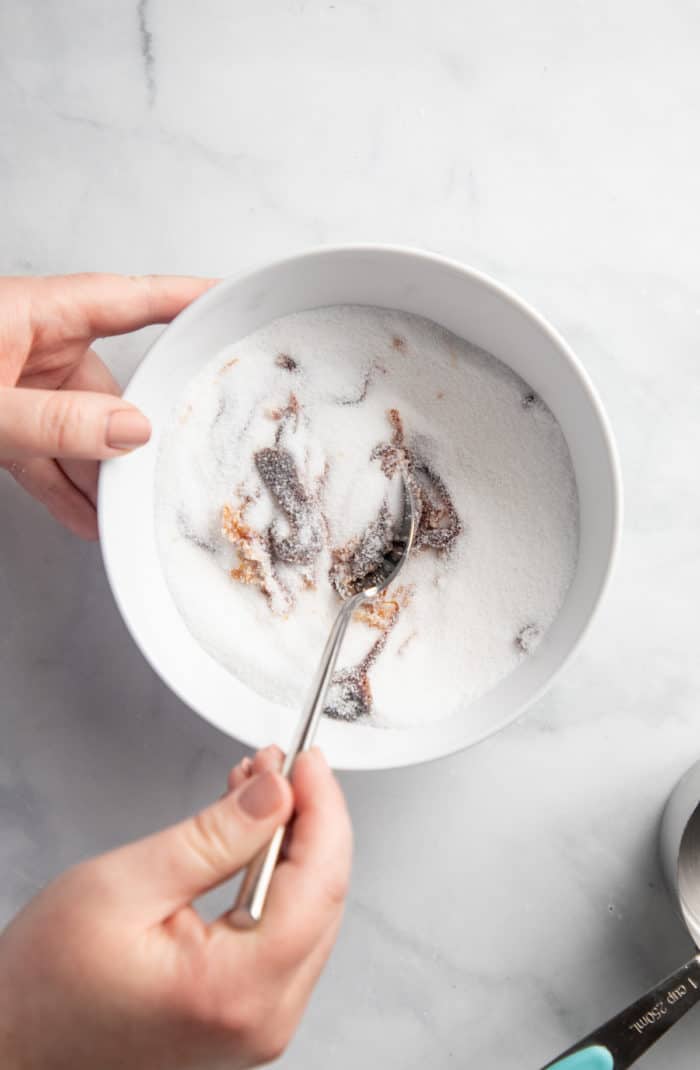 If you have light brown sugar on hand and need dark brown sugar, you can combine:
1 cup light brown sugar
1 tablespoon molasses
Mix the sugar and molasses together in a bowl and rub them together with your fingertips. You'll know it's ready to use when the sugar is moistened and dark brown.
Use either of the above mixtures in any recipe that calls for dark brown sugar or store your homemade dark brown sugar to use later.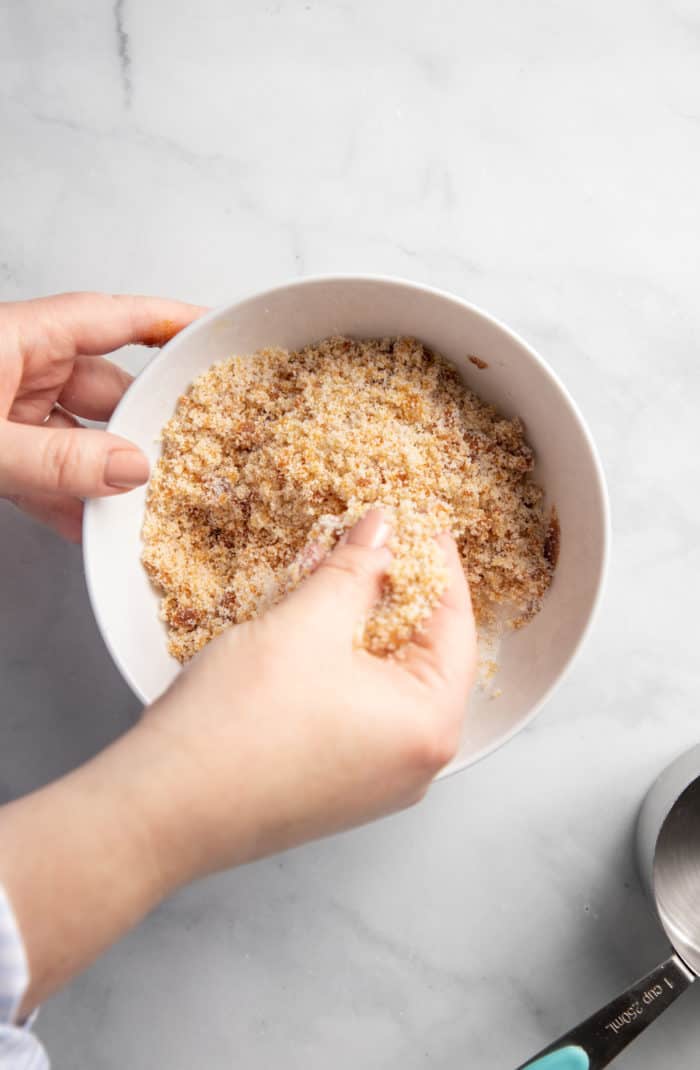 HOW TO STORE BROWN SUGAR
The bummer about brown sugar is that it will harden if it's left open to the air, so you want to make sure you store it correctly.
Always store brown sugar in an airtight container. One way to lengthen the shelf-life of brown sugar is to use a piece of terra cotta.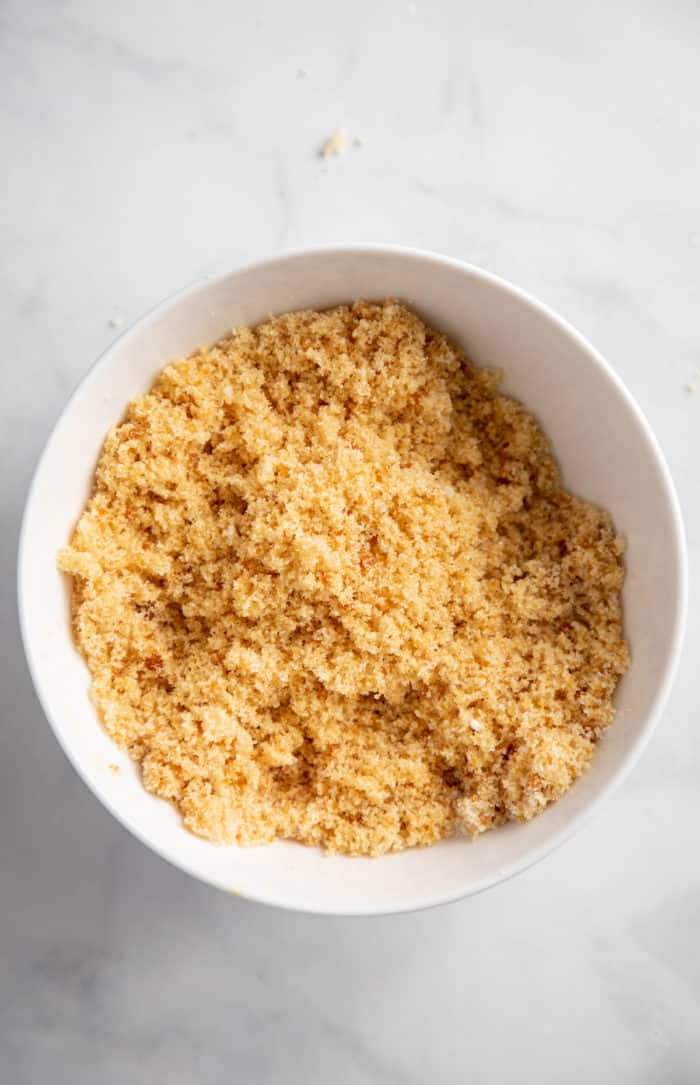 Soak the terra cotta in water for 20 minutes. Pat it dry and then place it in the container with the brown sugar.
I like to use a brown sugar keeper with a terra cotta disk that snaps into the lid. It's easy to use and keeps my brown sugar soft and fresh, ready for the next time I want to make apple coffee cake, brown sugar frosting, or maple streusel cheesecake bars.