From the moist cake and the crumble topping to the brown sugar glaze, this Apple Coffee Cake is everything you could possibly want in a fall dessert. Serve this cake for dessert or with an afternoon cup of coffee – either way, you can't go wrong.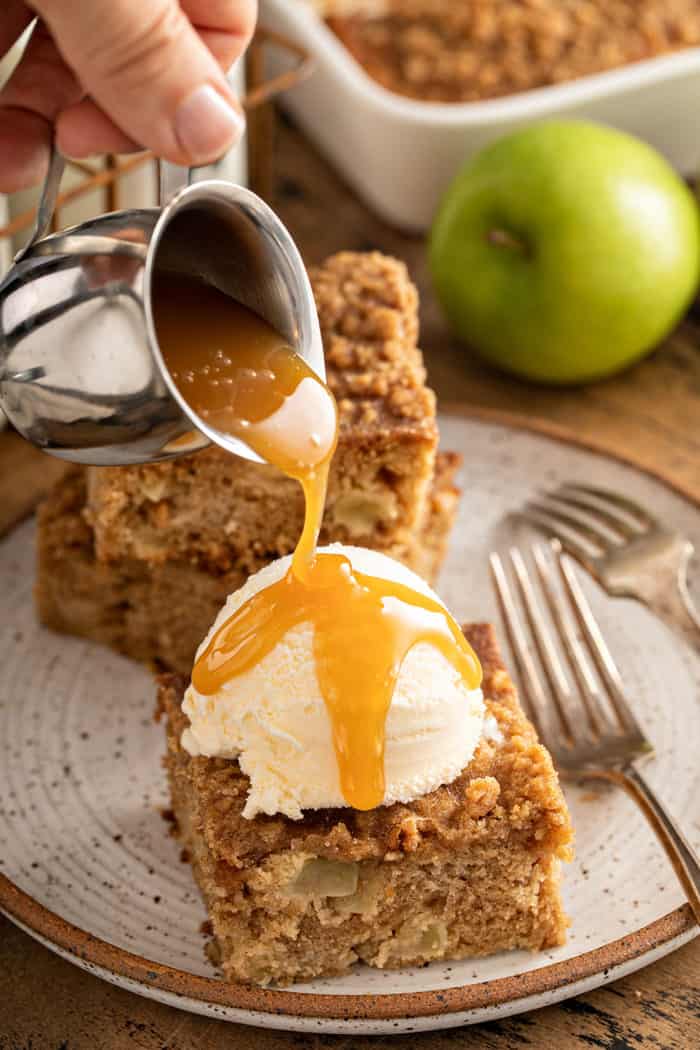 I feel like every season there are recipes that I try that are so good they automatically make it to the top of my favorites list. This Apple Coffee Cake is one of those recipes.
At this time of year, I love a good coffee cake recipe that can be served for breakfast, a snack, and of course – dessert. I've made this Apple Coffee Cake several times already and I'm pretty certain I'll be making it over and over again every fall.

Serve it topped with a scoop of vanilla ice cream and a drizzle of caramel sauce for total caramel apple vibes!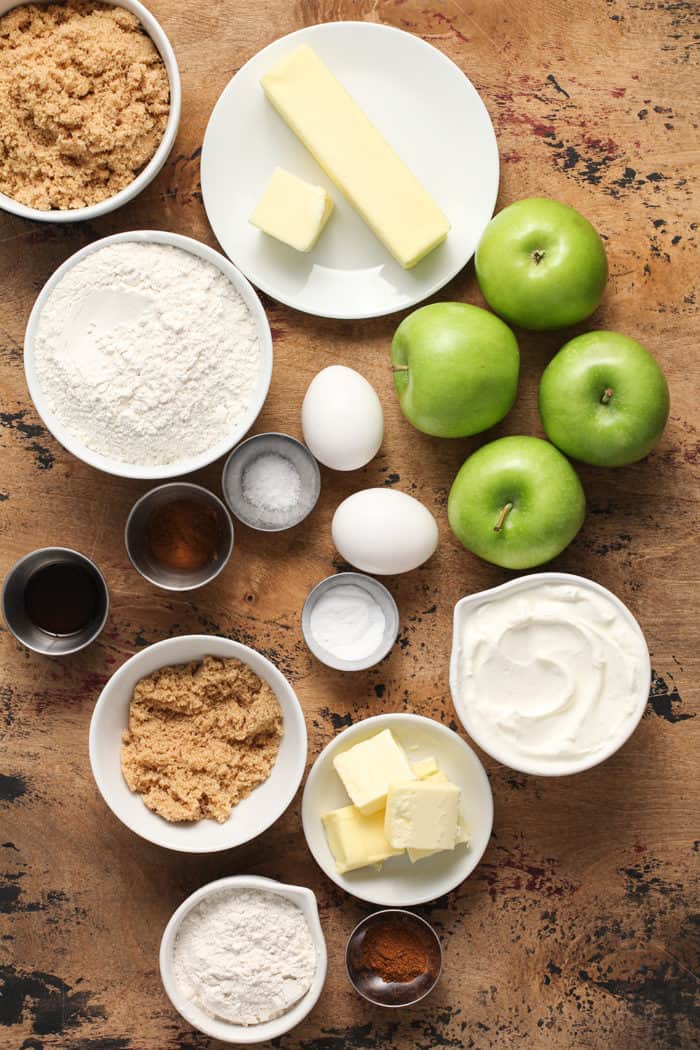 WHAT EXACTLY IS COFFEE CAKE?
I think a lot of people have probably had a slice of coffee cake before, but have you ever wondered what coffee cake actually is?
Here in the States, coffee cake doesn't usually have any coffee in it. The name "coffee cake" refers to a sweet cake that is intended to be eaten with a cup of coffee or tea!
Most of the time, coffee cakes have a crumb or streusel topping, like in Cinnamon Coffee Cake, Make-Ahead Banana Bread Coffee Cake, and this Apple Coffee Cake.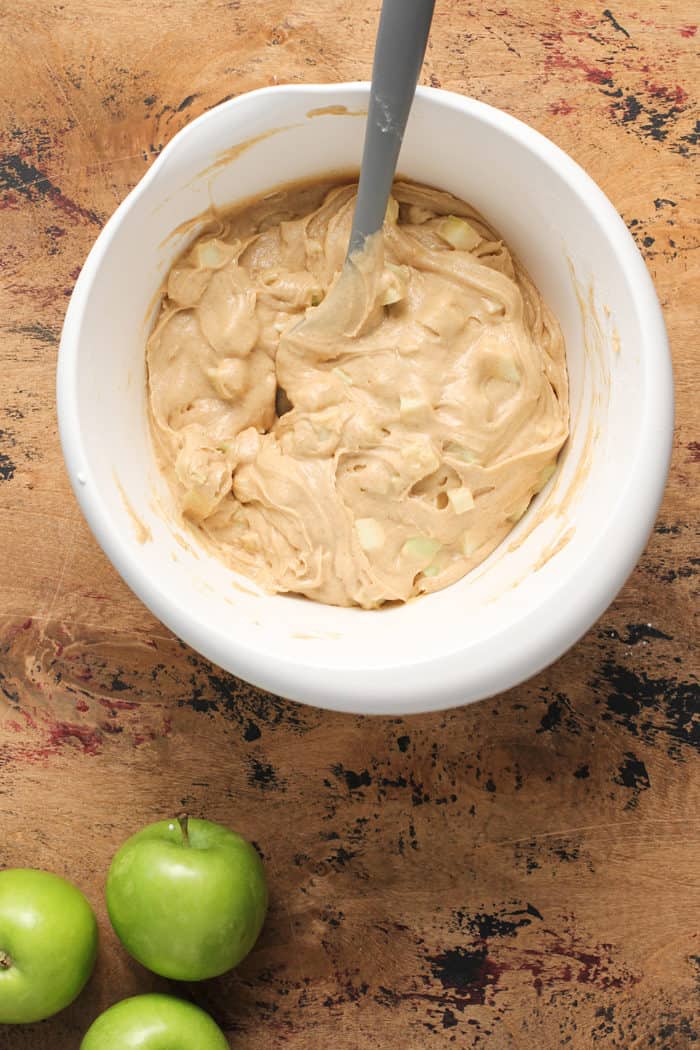 But this Apple Coffee Cake doesn't just have a crumb topping. The cake itself is packed with diced granny smith apples and plenty of homemade apple pie spice, topped with the crumble and then finished with a brown sugar glaze.
The glaze gets poured over the cake while it is still warm, so it soaks into the cake slightly. The cake is moist and sweet and totally perfect for fall.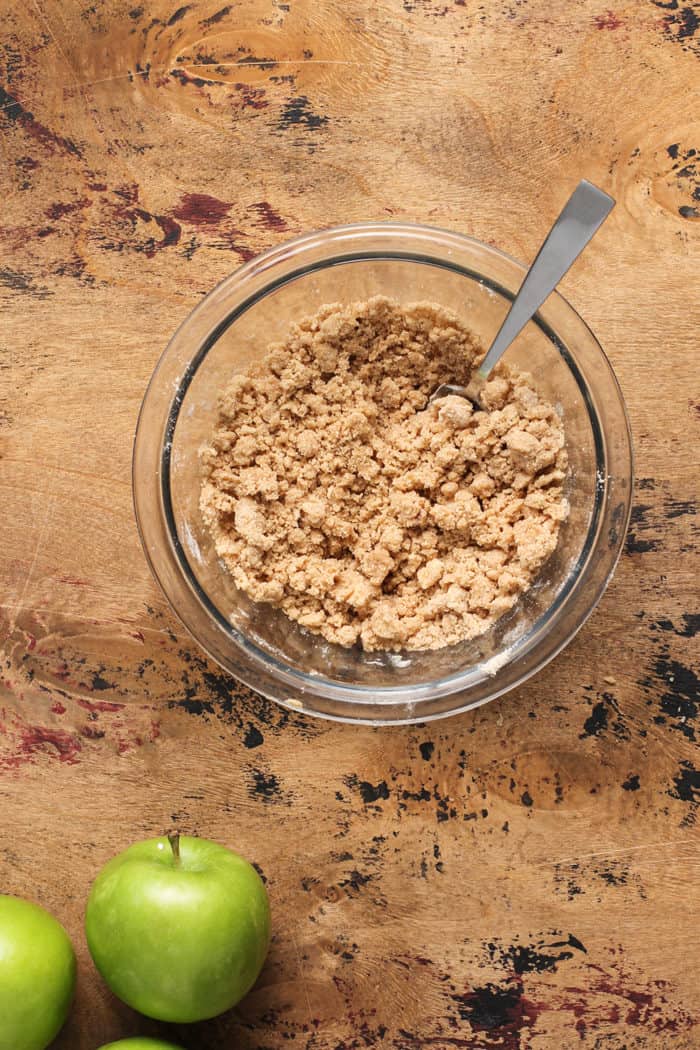 HOW TO MAKE APPLE COFFEE CAKE
This cake has three different components to it:
Apple cake
Crumble topping
Brown sugar glaze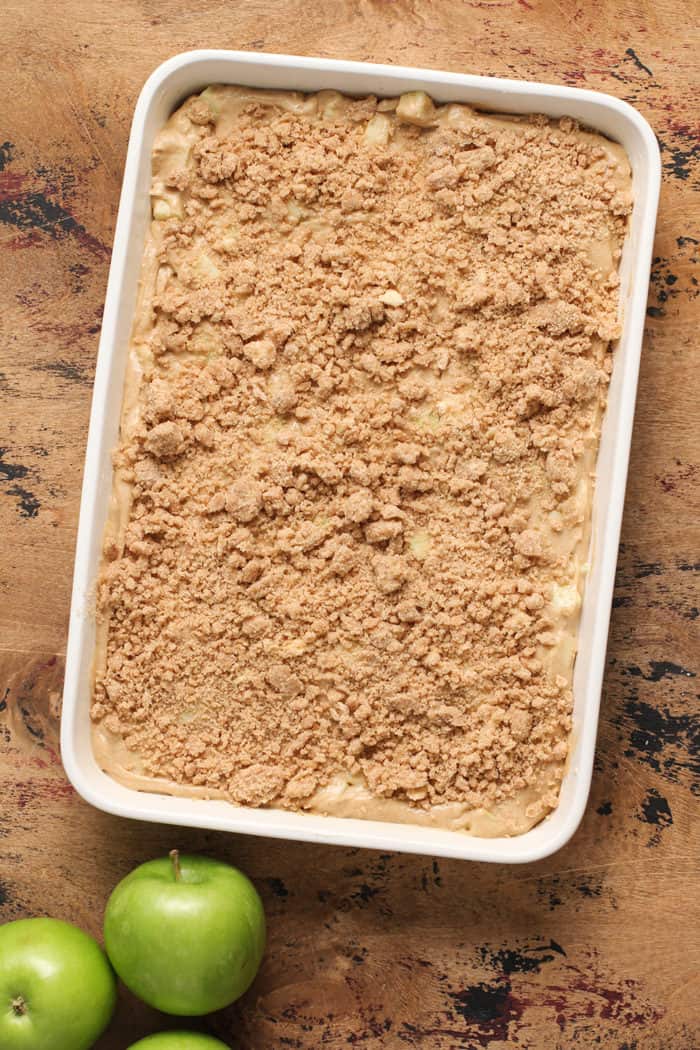 Don't worry, though. Even though it sounds like a lot of steps, it's well worth it!
Start by making the cake batter. Beat together the butter and sugar until light and fluffy. This will take about 3 minutes – don't skimp on this step!
Add the eggs one at a time, beating well after each addition.
Whisk together the dry ingredients, then alternate adding the dry ingredients with the sour cream. At the end, fold in the vanilla and apples before spreading the batter into a greased 13×9-inch pan.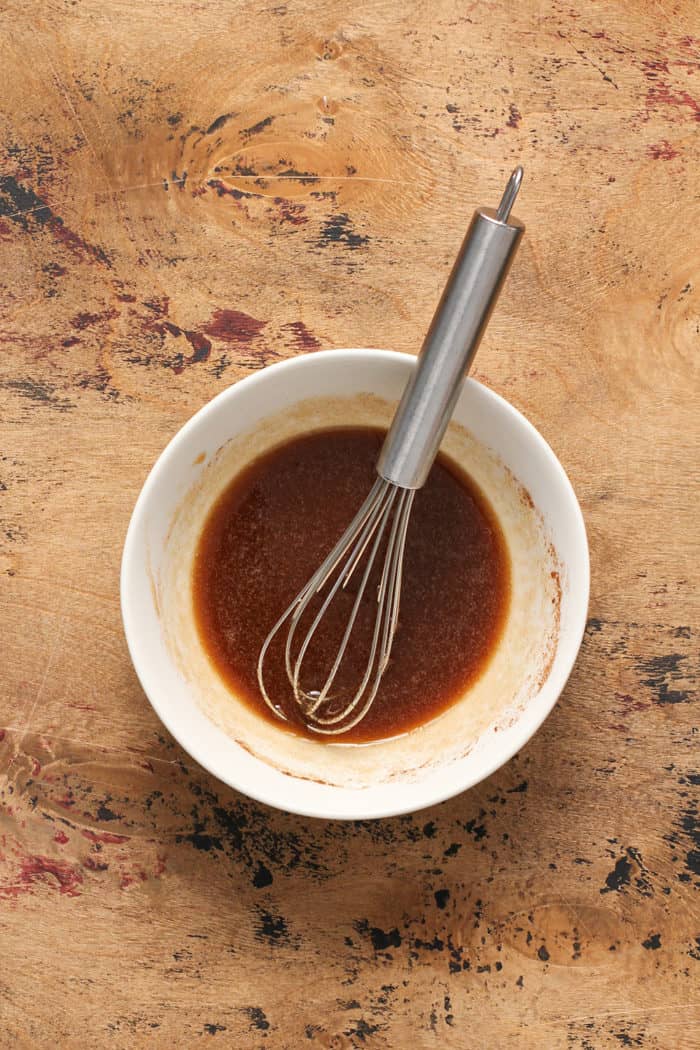 I like to use granny smith apples in this cake. This recipe has a lot of sugar in it, so the tartness of the granny smith apples helps balance out the sweetness of the brown sugar in the recipe.
Before baking the cake, mix together the crumble ingredients with a fork and sprinkle the crumble over the cake batter. Bake the cake for 35-40 minutes, then let it cool for 10 minutes while you mix together the glaze.
Combine the glaze ingredients until smooth and drizzle it over the still-warm cake. Let it set for a few minutes before serving the Apple Coffee Cake warm with vanilla ice cream or homemade whipped cream. You could even add a drizzle of salted caramel sauce!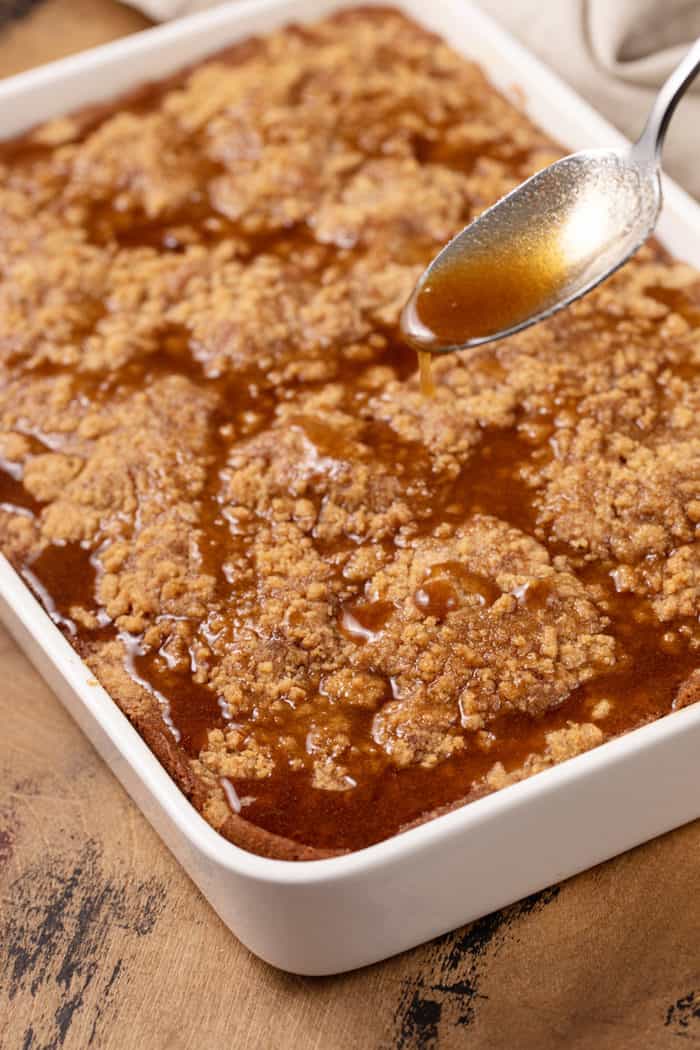 STORAGE TIPS
Because this cake is so moist, I recommend storing it in the refrigerator if you don't plan to eat leftovers within a day or so. Pop any leftover slices in an airtight container and keep refrigerated for up to 3-4 days.
For longer-term storage, wrap the cooled slices individually in plastic wrap, then place them in a zip-top freezer bag and freeze for up to a month. When you'd like a slice of cake, unwrap it and microwave for 30-60 seconds.