Maple Streusel Cheesecake Bars top a cinnamon-pecan graham cracker crust with maple cheesecake and a crown of streusel topping. Serve the bars with a drizzle of maple syrup for even more of this sweet fall flavor.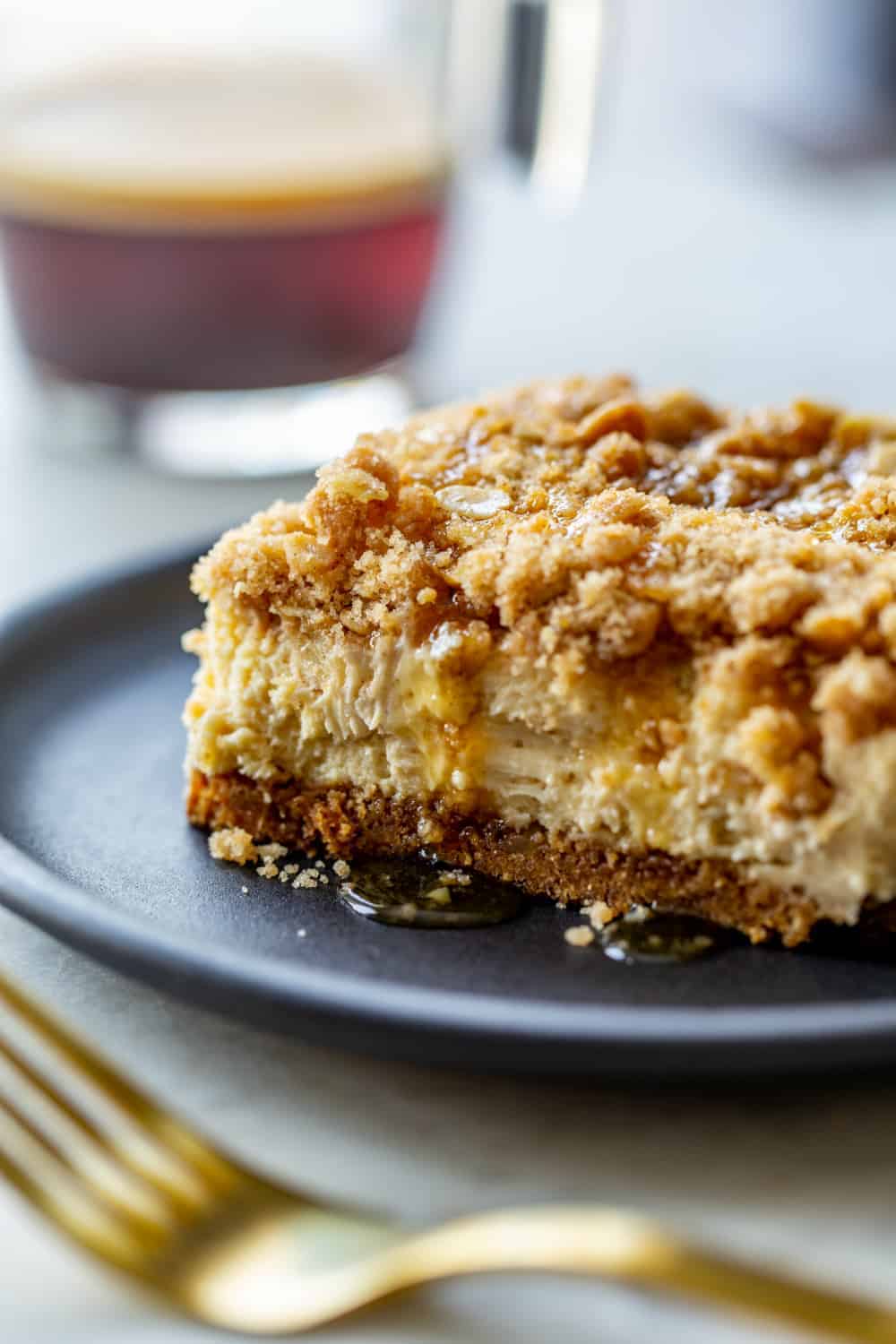 You guys, I'm in the BEST mood today. I've got a Target trip on the agenda, a pumpkin latte in hand, my house is fresh and clean and it's only 58 degrees outside.
I think I can finally say it – fall is officially here!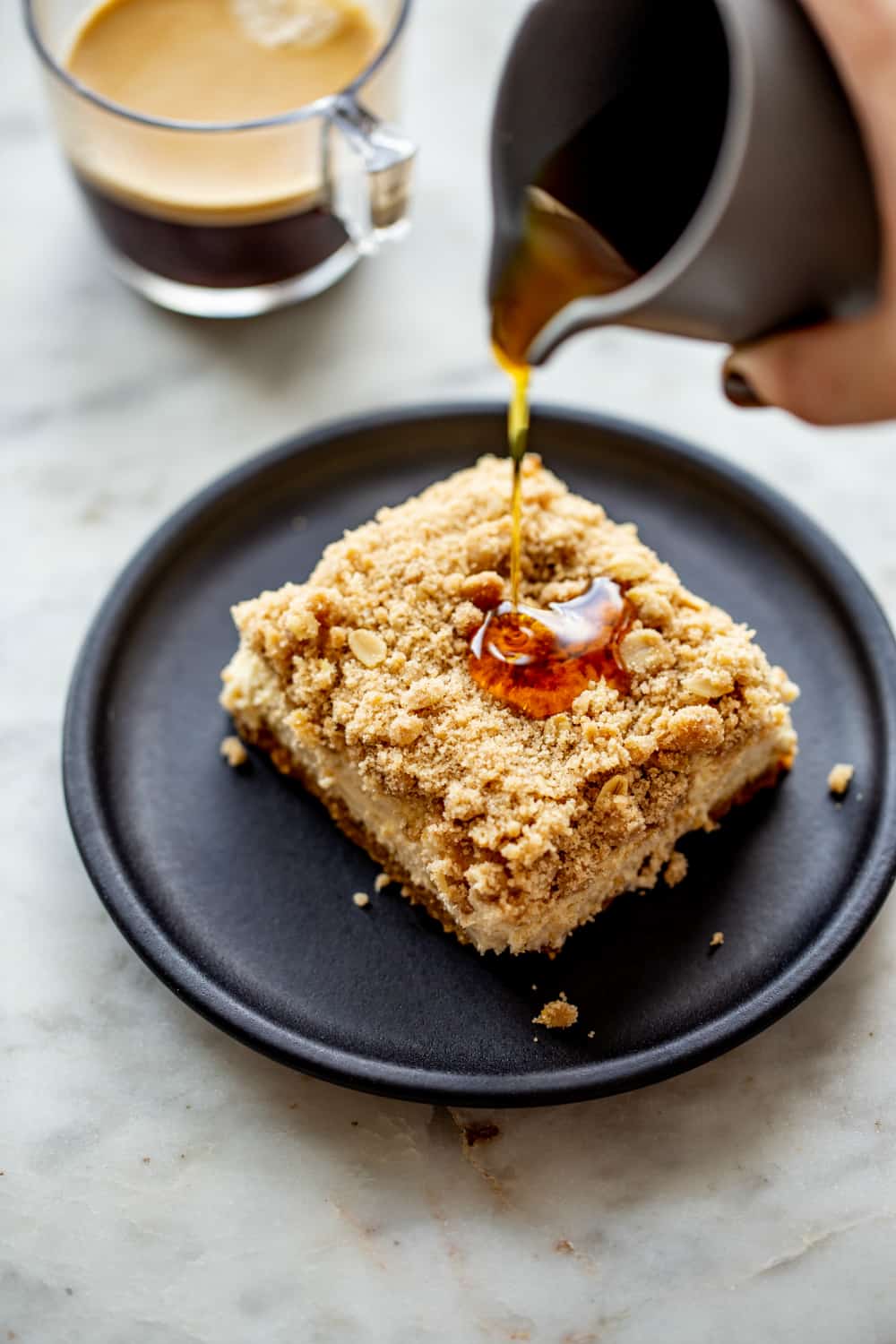 FALL CHEESECAKE WITH MAPLE SYRUP
As soon as September 1st hits, everyone goes crazy for fall recipes. Especially pumpkin recipes and apple recipes, but I honestly haven't been super excited about fall flavors yet because it has been so hot outside, I'm talking like 90+ degrees just 2 days ago.
And as much as I love recipes such as my pumpkin roll or caramel apple crisp, there's another fall flavor that I love that tends to get overlooked: maple!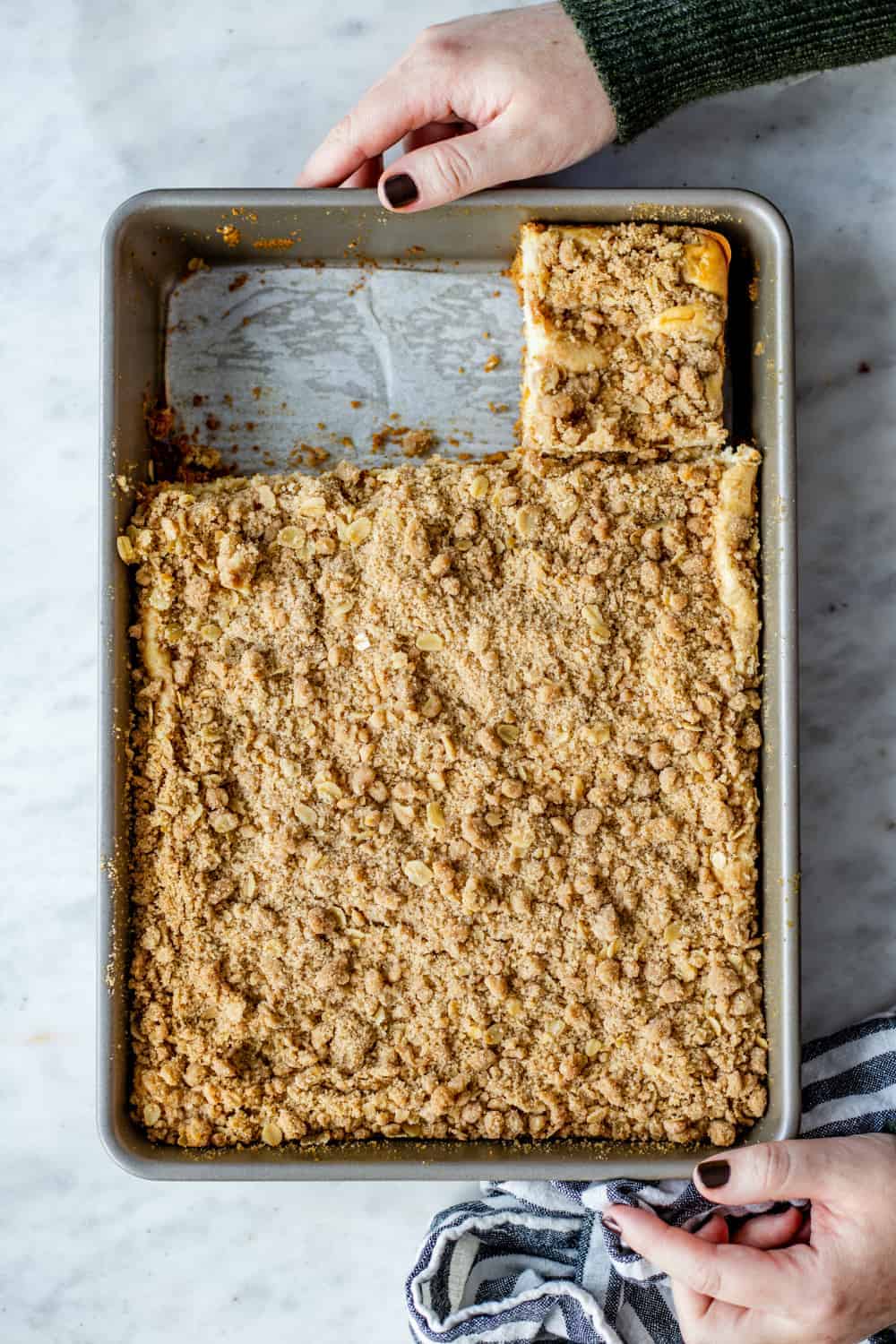 Maple is perfect for so much more than just topping pumpkin pancakes or french toast. I actually love the flavor of maple infused into all sorts of desserts.
Whether it's in a maple frosting on maple pumpkin cupcakes or coating salty popcorn in maple caramel corn, I think we should be adding more maple flavor to fall desserts.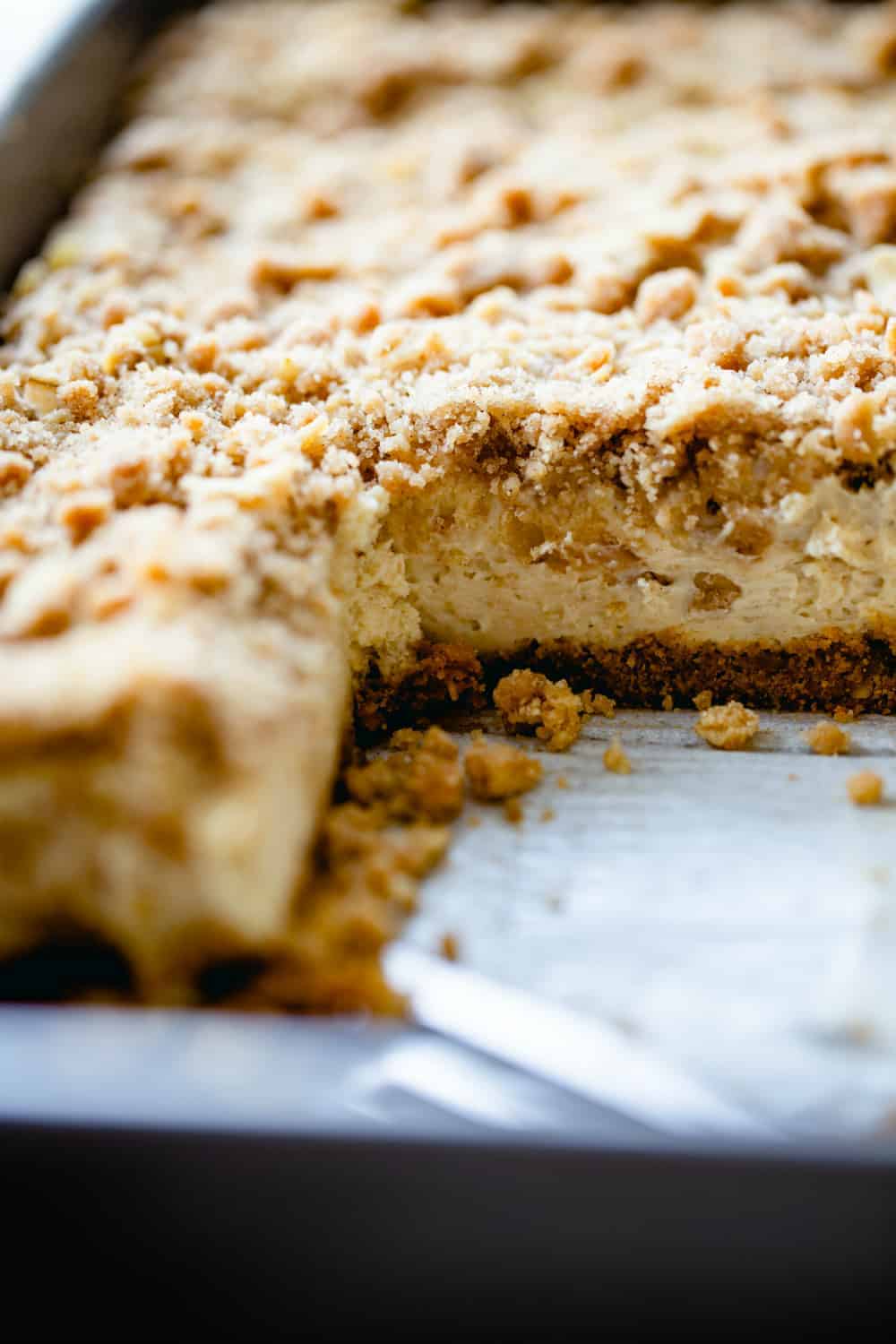 Of course, one of my favorite places to start is with cheesecake.
The rich, creamy nature of cheesecake makes it pair wonderfully with sweet maple flavors.
Because cheesecake is essentially a custard, I didn't want to throw off the ratio of my go-to vanilla cheesecake filling by swapping all of the sugar for maple syrup. But I also wanted a robust maple flavor in the filling for these cheesecake bars.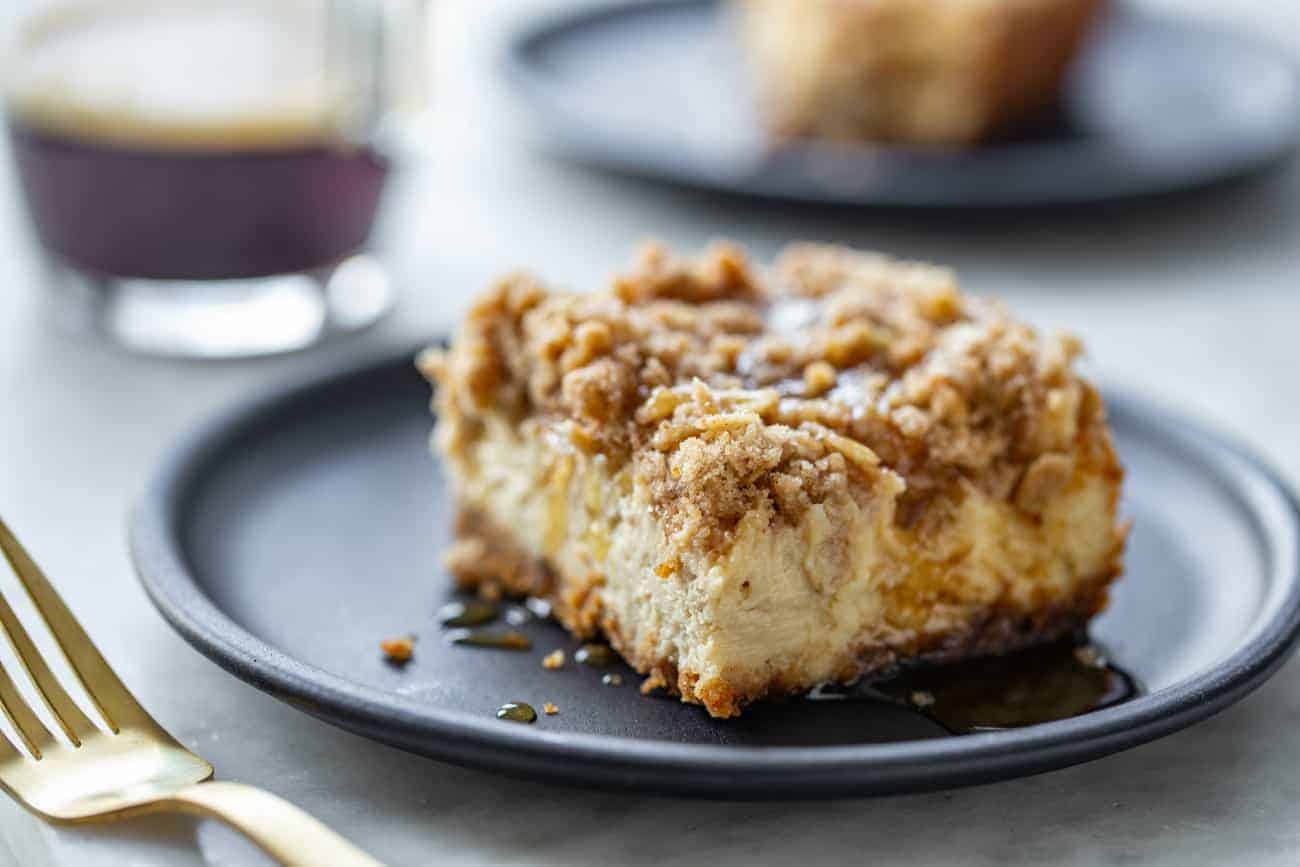 Instead, I used a combination of maple syrup and maple extract in this recipe. It ensures that the filling sets up correctly while also making sure the flavor of the maple shines through.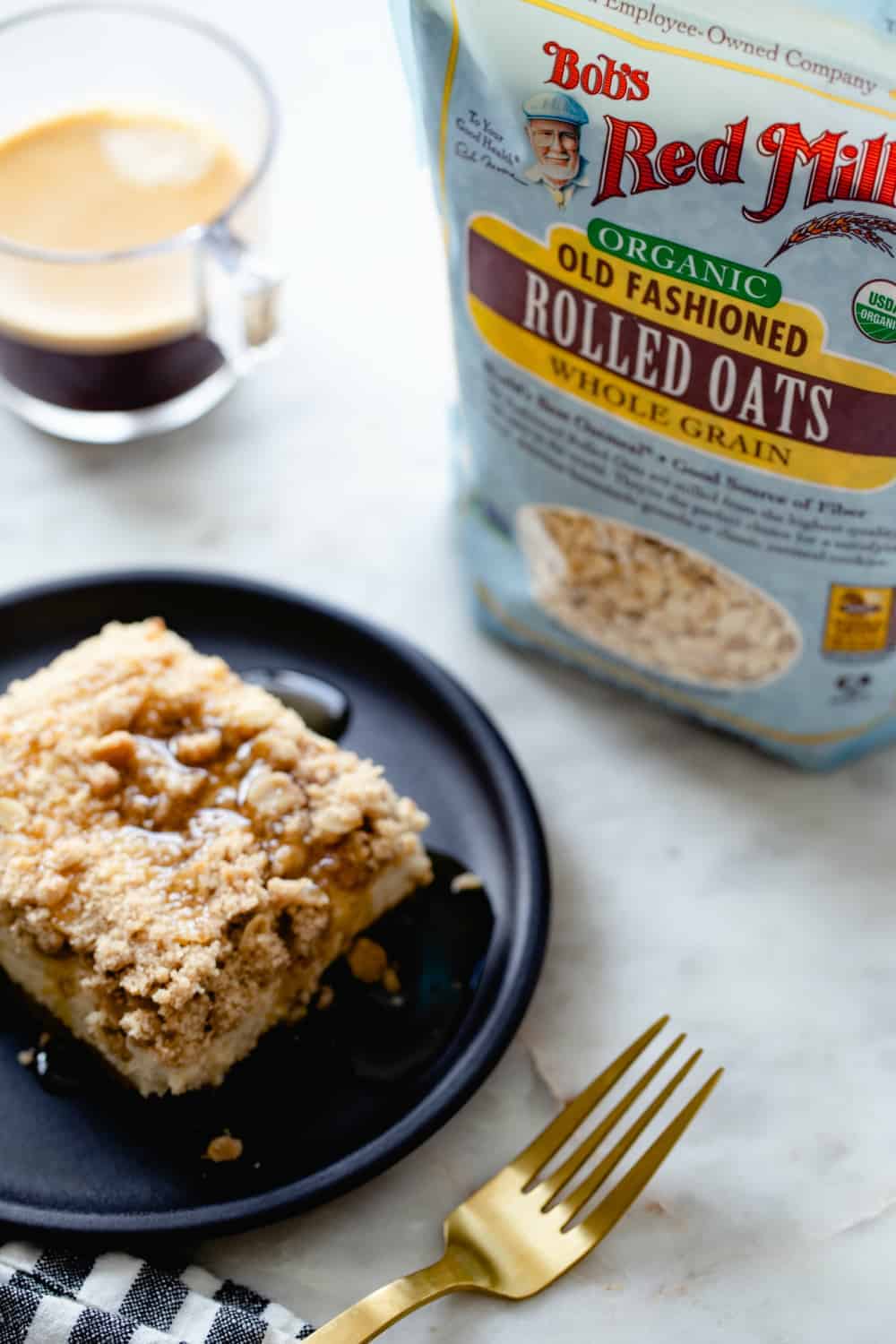 HOW TO MAKE MAPLE CHEESECAKE BARS
To complement the sweet maple flavor of the cheesecake, changed up my standard graham cracker crust recipe with some pecans, brown sugar instead of granulated sugar, and a pinch of cinnamon.
Once the crust is mixed together, press it into the bottom of a 13×9-inch pan and blind bake it for just a few minutes while you mix together the maple cheesecake filling.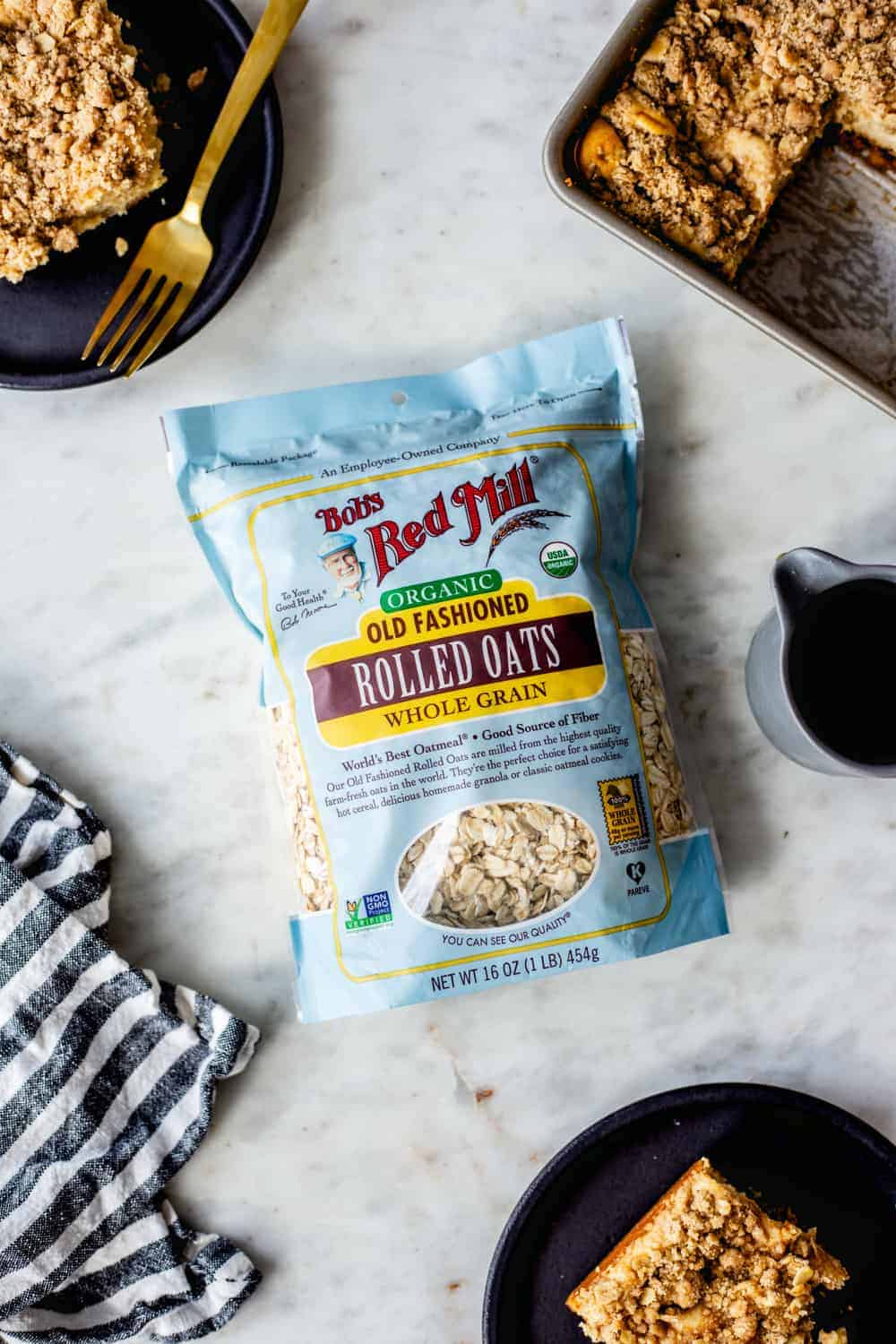 The pièce de résistance of these Maple Streusel Cheesecake Bars is the streusel topping, which gets added on top of the filling just before baking the bars.
A good streusel is one of my favorite ways to really dress up a recipe, whether it's muffins or pie.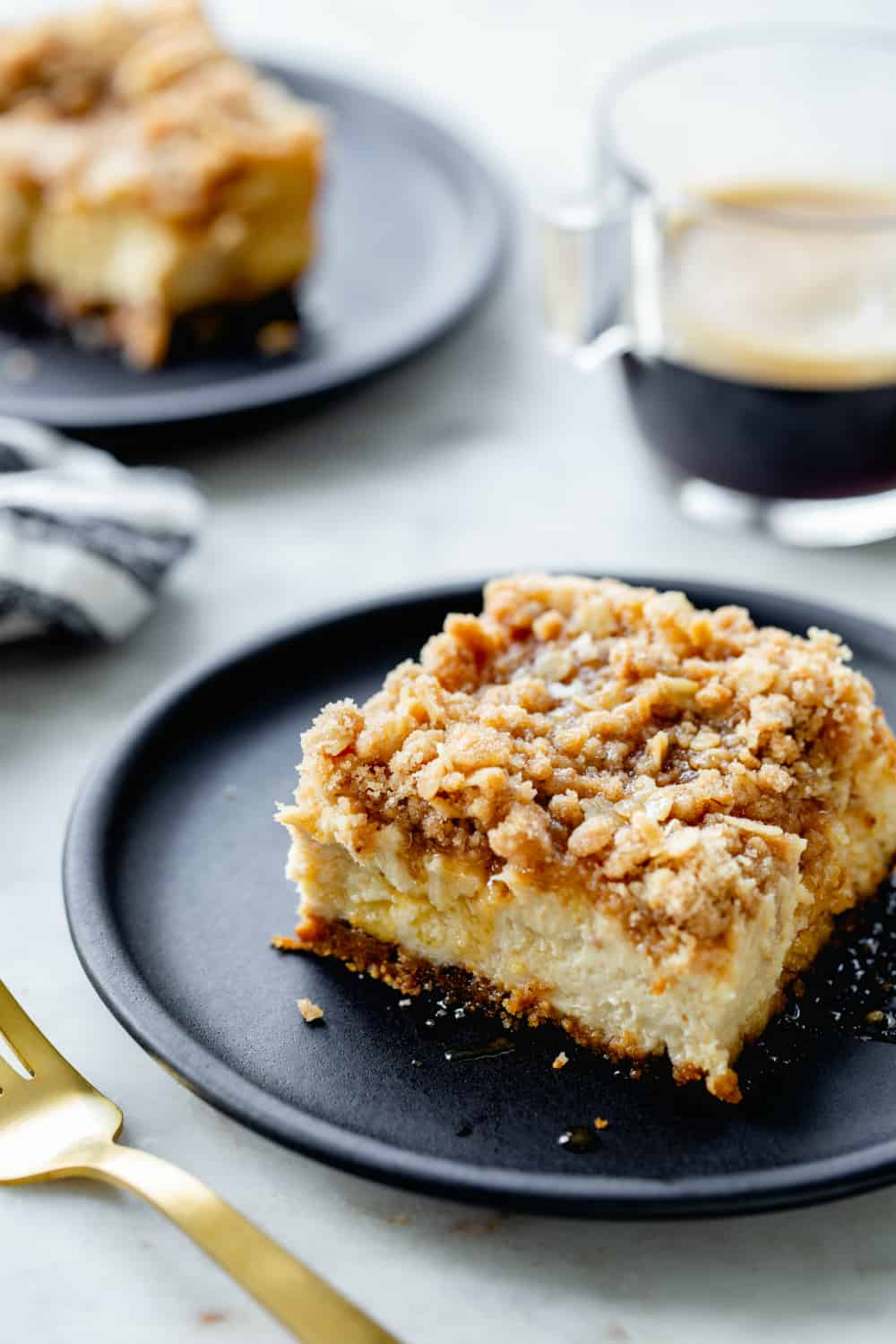 This streusel is made from brown sugar, flour, cinnamon, butter, and my favorite Bob's Red Mill Organic Rolled Oats.
Contrary to what you may think by the fact that I run a baking website, we actually don't spend all of our days eating desserts at my house. Much of what I make gets shared with neighbors and friends.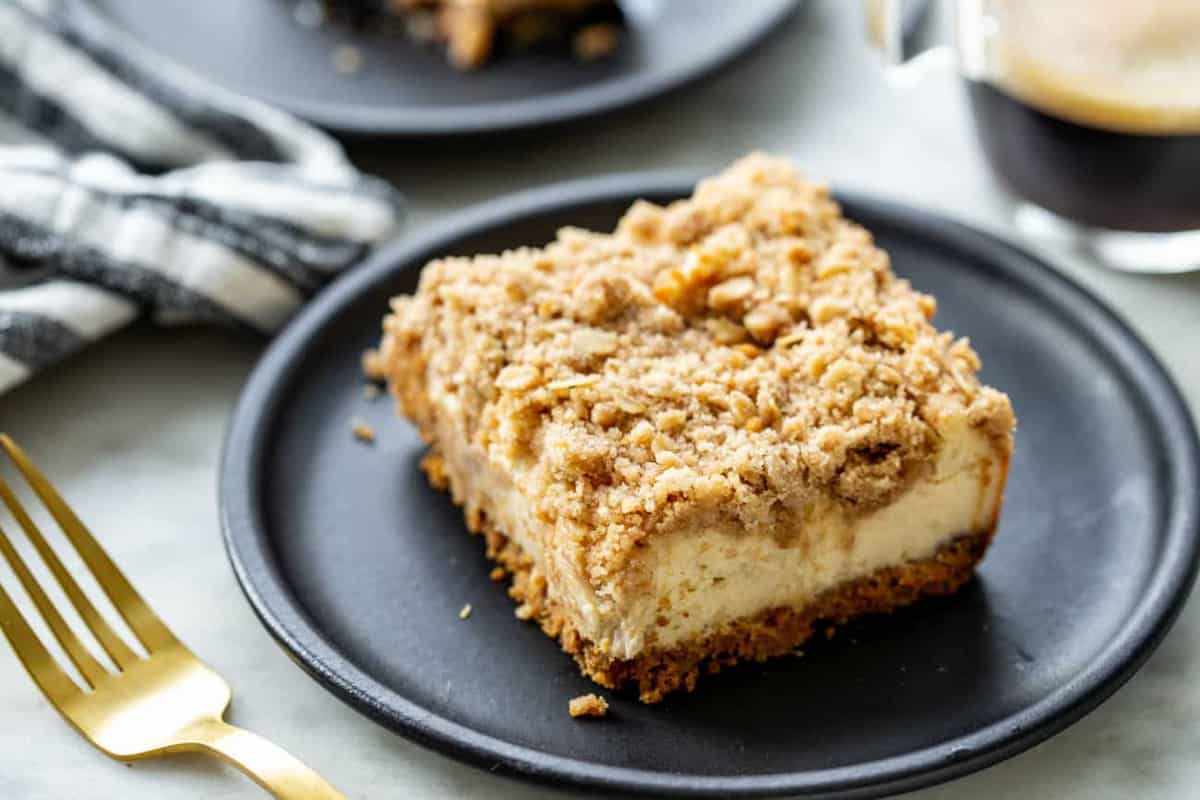 So when I am making a dessert to share with my family, especially with my sweet girl, I want to make sure I am using ingredients I know I can stand by. I know that any product from Bob's Red Mill will be one that I can rely on when it comes to quality.
This flavorful oat-packed streusel is a great complement to the creamy filling for Maple Streusel Cheesecake Bars.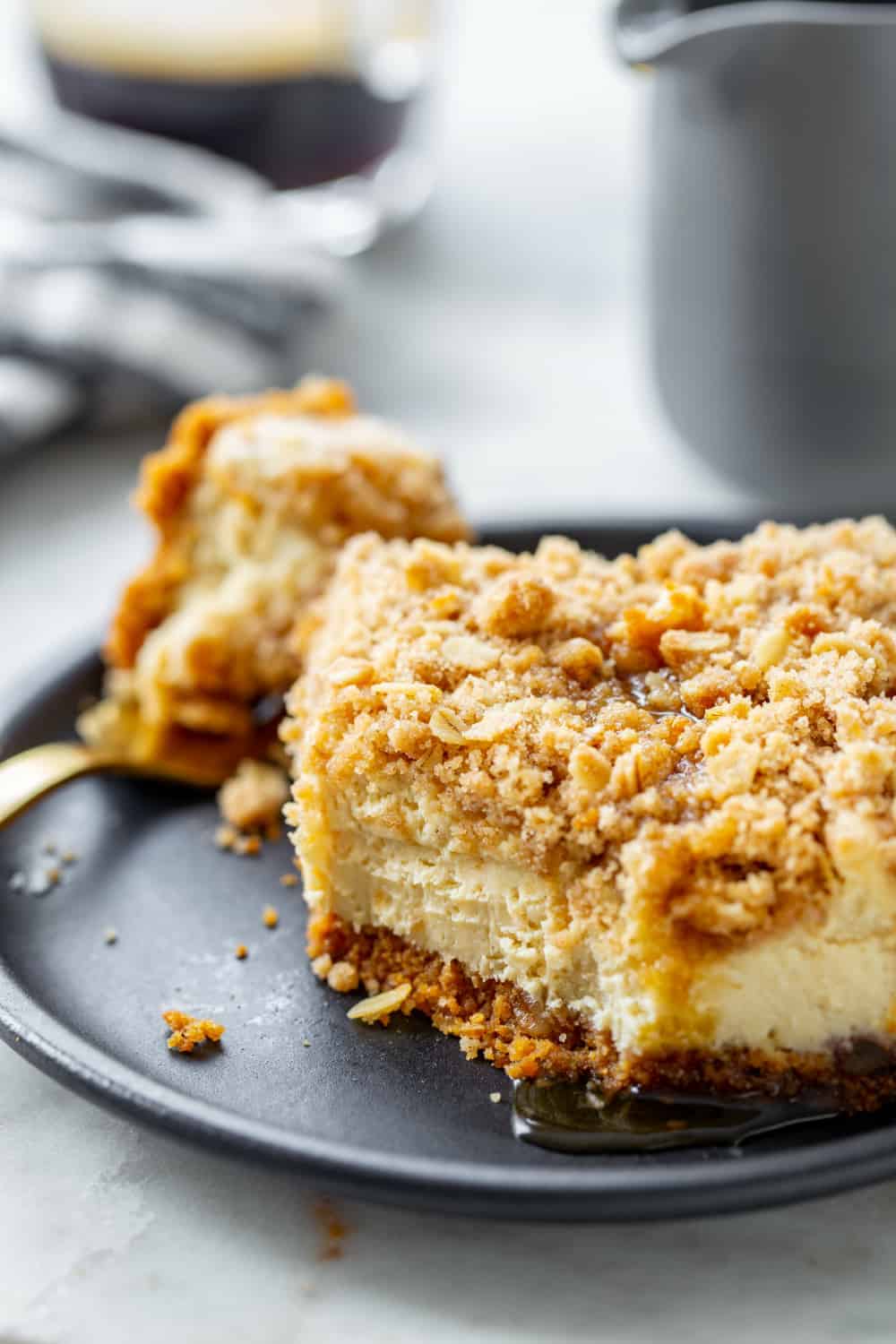 Once these bars are baked and cooled, slice and serve with an extra drizzle of maple syrup.
Take these bars to a fall potluck and watch them get gobbled up in no time. Your friends and family will love them!