Pumpkin Maple Cupcakes are the perfect treat for any fall day. Serve them cooled or warm with the frosting melting into the cake, yum!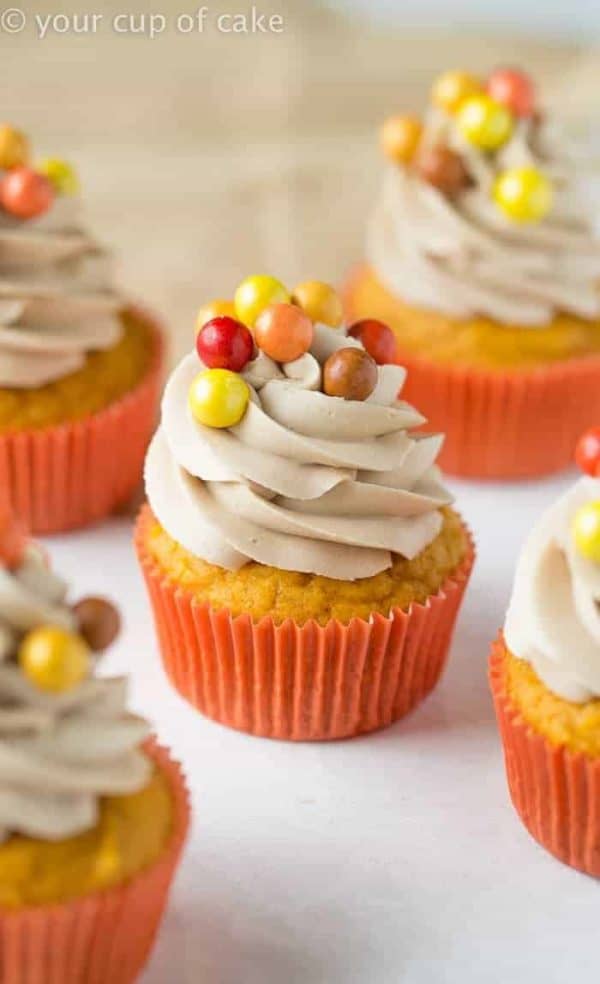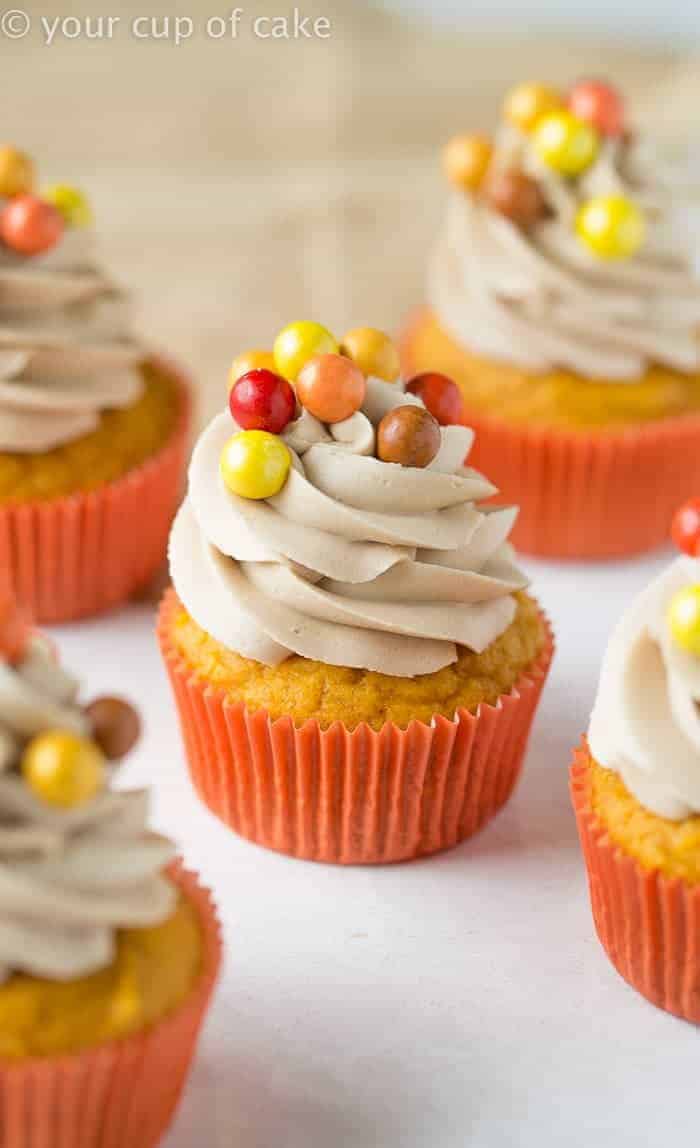 I'm Lizzy from Your Cup of Cake and I am so happy to be guest posting again for Jamie! I have been waiting and waiting for October to roll around so I could finally bust out my Halloween decorations and start drowning myself in pumpkin desserts and caramel apples! It's officially here! I've been busy in the kitchen whipping up all sorts of pumpkin sweets and this is a recipe I just had to share with you!
Pumpkin and cream cheese is a match made in heaven, but pumpkin in maple just warms the soul! It's like a pumpkin pancake in cupcake form… you can't help but fall in love!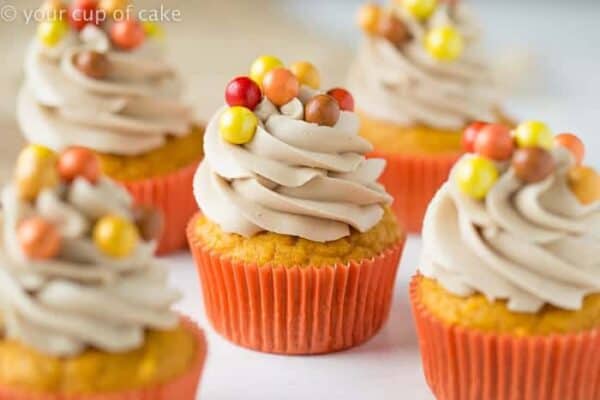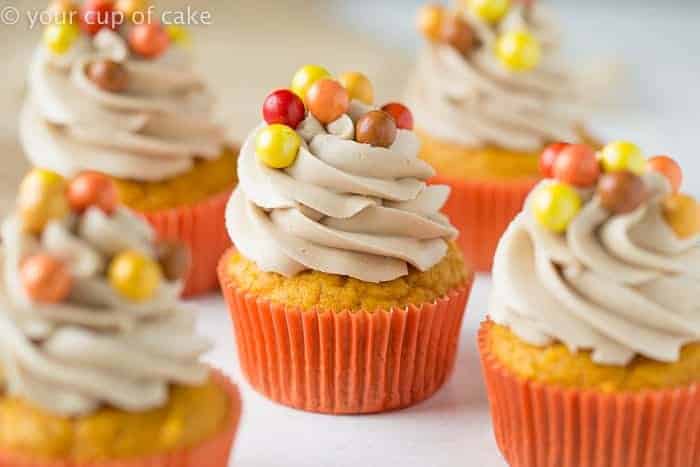 I love creating recipes for every type of baker, especially the ones who think they can't bake! So you'll find a scratch cake recipe and also a cake mix recipe for these Pumpkin Maple Cupcakes. I love including cake mix recipes because you can swap in a gluten free cake mix if you need to and the cake still turns out perfectly!
Halloween is one of those holidays that sneak up on me. Before I know it everything is decked out in orange and black, skeletons are hanging from the ceiling and candy bars seem to be everywhere I look! It's definitely one of my favorite holidays. Besides the awesome costumes the treats are so fun!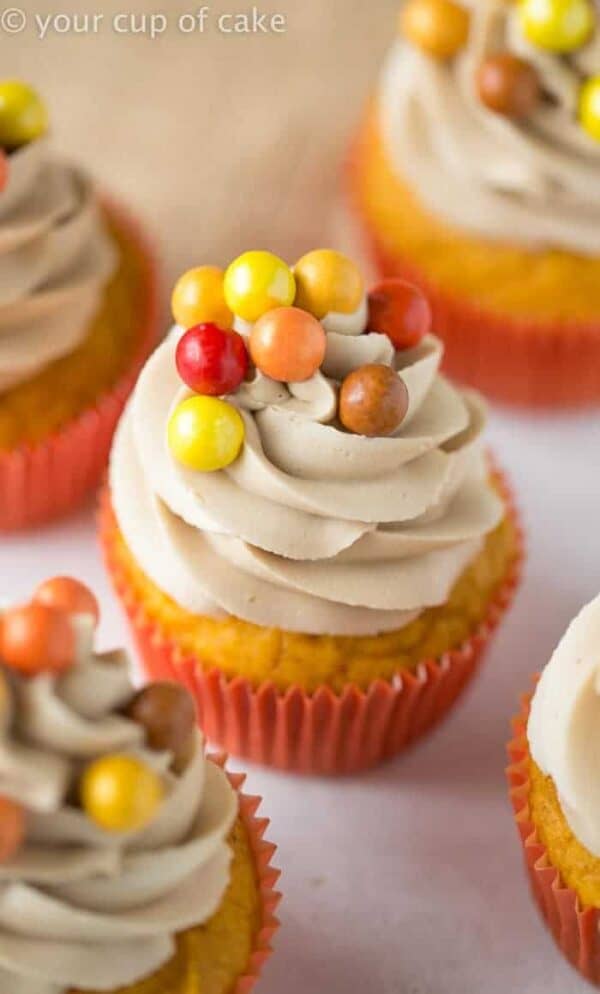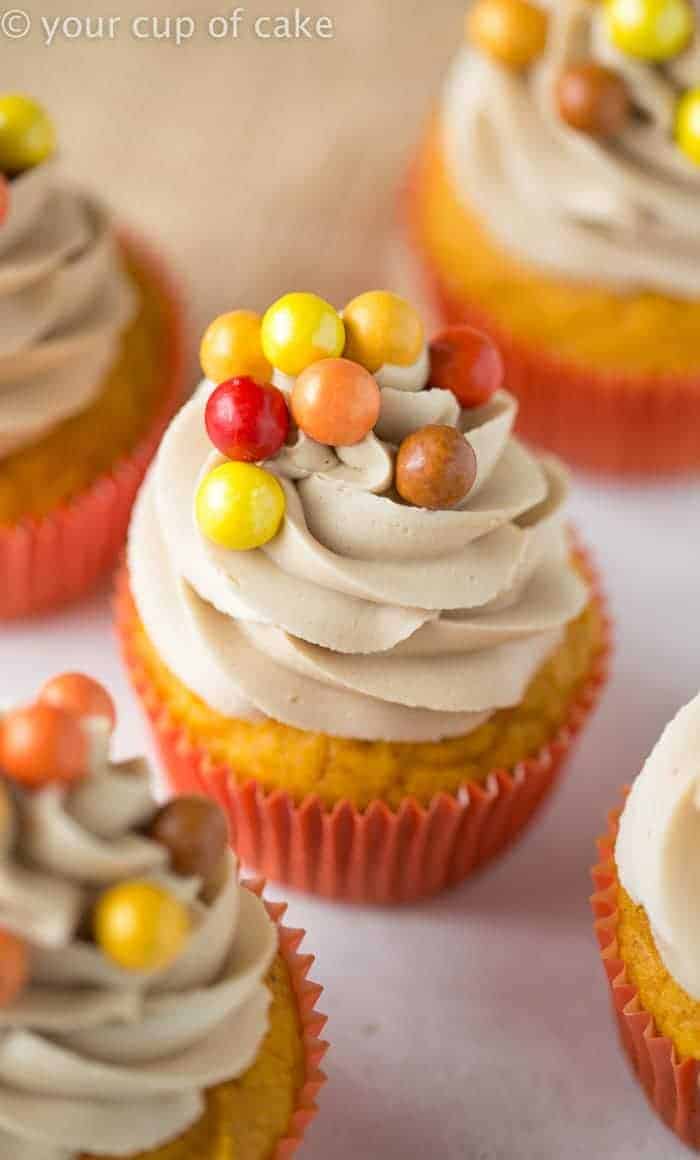 My Skeleton Cupcakes were a huge hit last year and when I took them to parties everyone was raving about how cute they were! I even had my little cousins make them with me and they had a blast!
You can top your cupcakes with sprinkles, crumbled cake or candy! I used these autumn colored Sixlets I found, they were just too cute to pass up!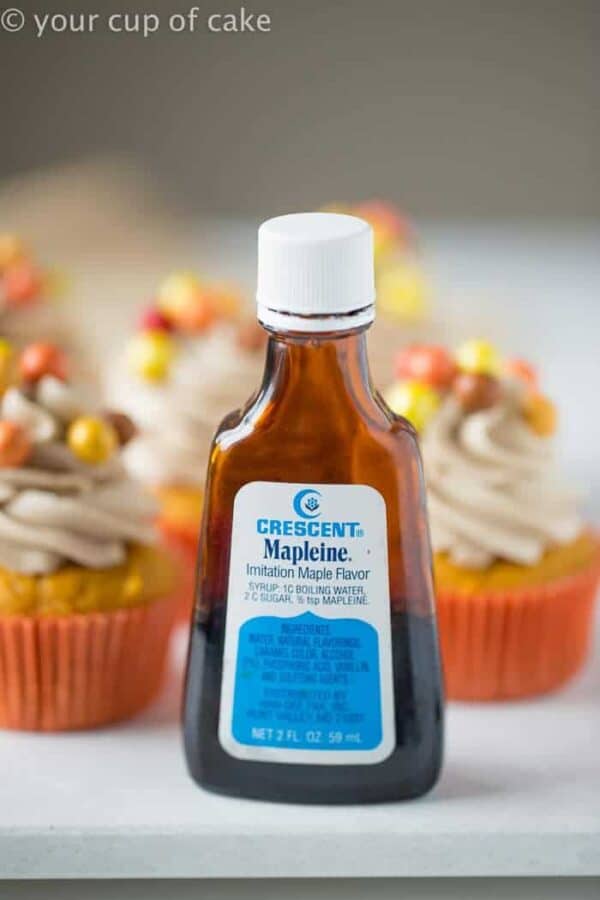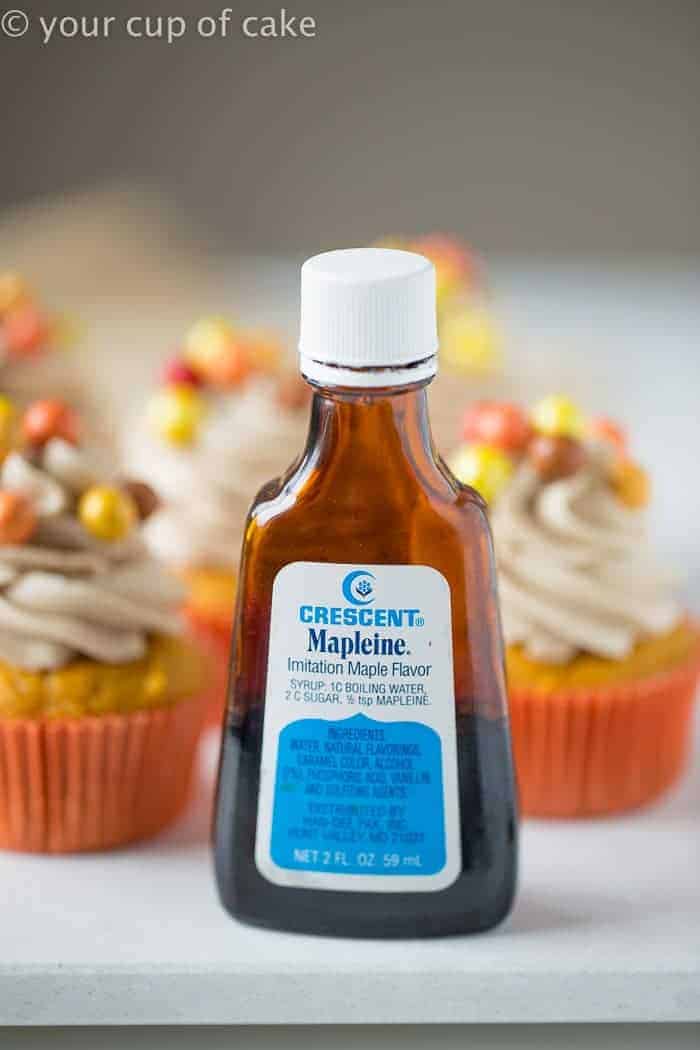 Mapleine is the secret ingredient to get this frosting perfectly maple-y! Yes, you can add maple syrup but you can only add so much before the frosting gets too soft and starting running off the cupcake! So to avoid that mess, I like using this stuff. I found it Walmart and other grocery stores, it's not too difficult to find. A little goes a long way too! But it's perfect to add into glaze for cookies, frostings, cake batters or anything else!
Looking for more delicious pumpkin desserts? Be sure to check out this pumpkin roll and pumpkin crunch cake here on My Baking Addiction!
*Post contains affiliate links.