Peanut Butter Cup Milkshake – Chocolate ice cream, Reese's Peanut Butter Cup Oreos and mini Reese's Peanut Butter Cups combine to create a thick, rich milkshake full of peanut butter goodness.

Guys, I made something for you and it's pretty amazing in an over-the-top kind of way. If you're watching your diet, you may want to go ahead and click that little x on your browser because this Peanut Butter Cup Milkshake is brimming with peanut butter cups, Oreos, peanut butter and chocolate ice cream. Don't say I didn't warn ya!
A few weeks ago we braved Walmart to pick up a couple of items. While heading to the checkout – which of course only had 2 of the eleventy million lines open – I stumbled upon an Oreo display. Clearly, I'm out of the Oreo loop, because there are so many new flavors. The Reese's Peanut Cup Oreos immediately caught my eye, so I grabbed a package – for recipe research purposes, ya know.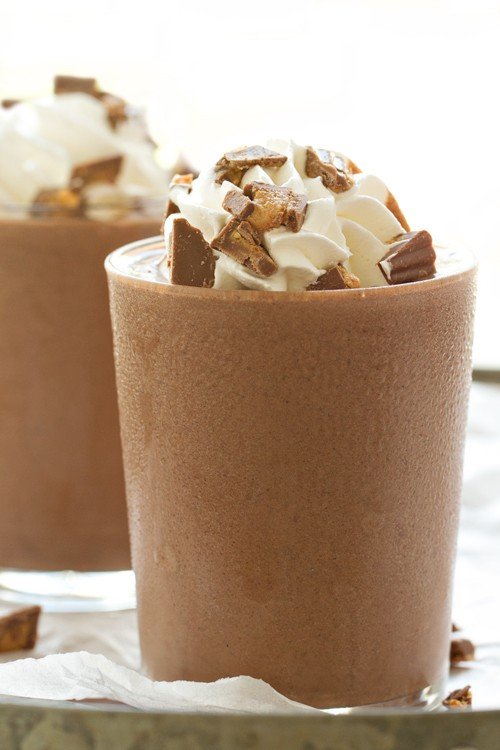 When I decided to participate in the last day of #milkshakeweek, I immediately knew exactly what I was going to make – a loaded Peanut Butter Cup Milkshake. Is this milkshake loaded with calories? Absolutely. Is it a bit over the top? No doubt. But it's delicious and perfect for sharing – break out your mini glasses and get those blender a whirling!
If I have you craving a milkshake but peanut butter isn't your thing, you won't want to miss my Berries and Cream Milkshake with Chambord or my Salted Caramel Milkshake – and yes, they're both as delicious as the sound!
Be sure to check out these posts from Julie of The Little Kitchen and Lindsay of Love & Olive Oil because they're giving away some pretty awesome items to get you milkshakin' in style!
Peanut Butter Cup Milkshake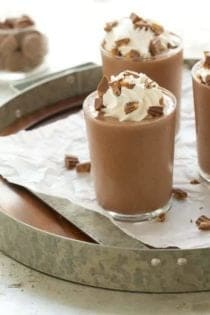 Ingredients:
2 cups (about 4 scoops) packed chocolate ice cream
1/3 cup milk (I prefer whole milk)
2-3 tablespoons creamy peanut butter
1/4 cup mini Reese's Peanut Butter Cups
4-6 Reese's Butter Cup Oreos
Optional Garnishes
whipped cream
mini Reese's Peanut Butter Cups
Directions:
Place ice cream, milk, and peanut butter into a blender and blend on medium-high speed until thoroughly combined.
Add in Mini Reese's Peanut Butter Cups and Oreos and pulse until they are fully incorporated into the milkshake.
If desired, top with whipped cream and mini Reese's Peanut Butter Cups. Serve immediately.
All images and text ©
Follow Jamie on Instagram. We love to see what you're baking from MBA! Be sure to tag @jamiemba and use the hashtag #mbarecipes!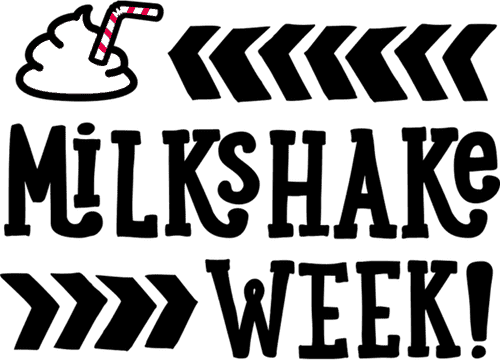 Since a milkshake isn't quite a milkshake without someone to share (and slurp) it with, you'll definitely want to check out some of these delectable milkshake creations from some of my amazing blogging friends!