About to whip up a batch of your favorite frosting only to realize you ran out of powdered sugar? Learn how to make powdered sugar with two simple ingredients to save the day!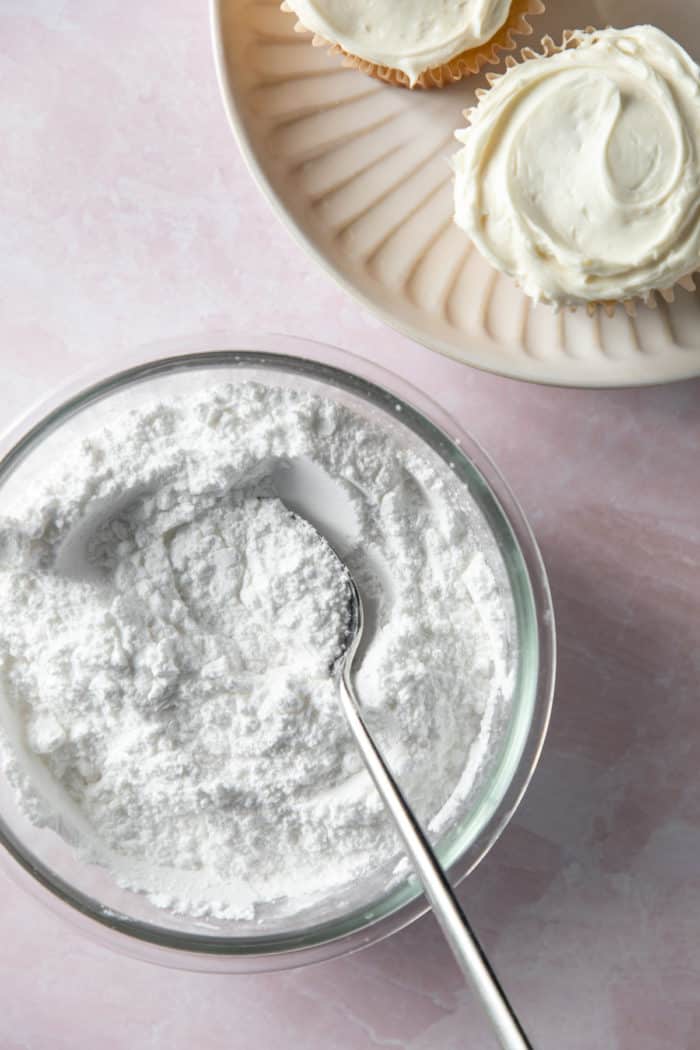 This post contains affiliate links.
As much as I try to stay on top of my grocery lists and keep a well-stocked pantry, I bake so many things throughout the week that it is not uncommon for me to start making a recipe and realize I've run out of a key ingredient.
That's when I turn to some of my handy baking basics tricks to save the day.
I can't tell you how many times I've had to whip up a buttermilk substitute or brown sugar substitute in order to finish a recipe. Even knowing how to make self-rising flour comes in handy more often than you'd think!
With the holidays coming up, I know I'll be going through pounds and pounds of powdered sugar and I'm bound to run out at some point, probably while making chocolate crinkle cookies.
So now seemed like a great time to share how to make powdered sugar! With this simple powdered sugar substitute, you won't have to make a mid-recipe run to the store again.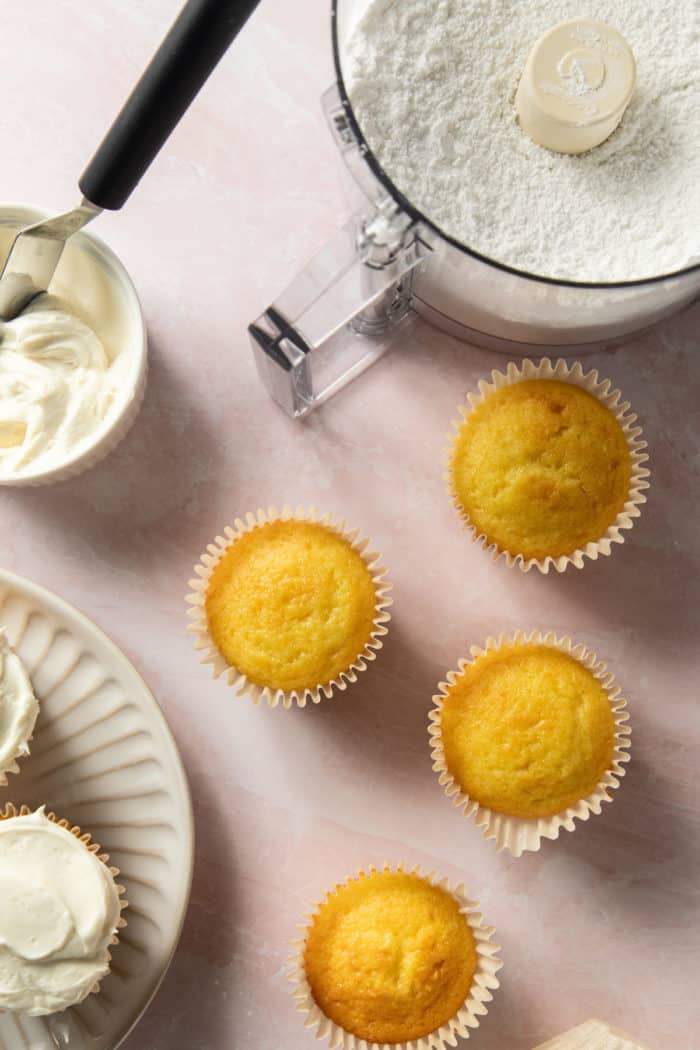 WHAT IS POWDERED SUGAR
You might remember from my post on the types of sugar that powdered sugar is granulated sugar that has been finely ground and mixed with a small amount of cornstarch to prevent caking.
Because it is so fine and powdery, it mixes very well into frostings, icings, and glazes. Granulated sugar would make for a grainy frosting, but powdered sugar makes for a silky smooth frosting!
It is also commonly used as a decoration on desserts. There's nothing like a snowy white dusting of powdered sugar!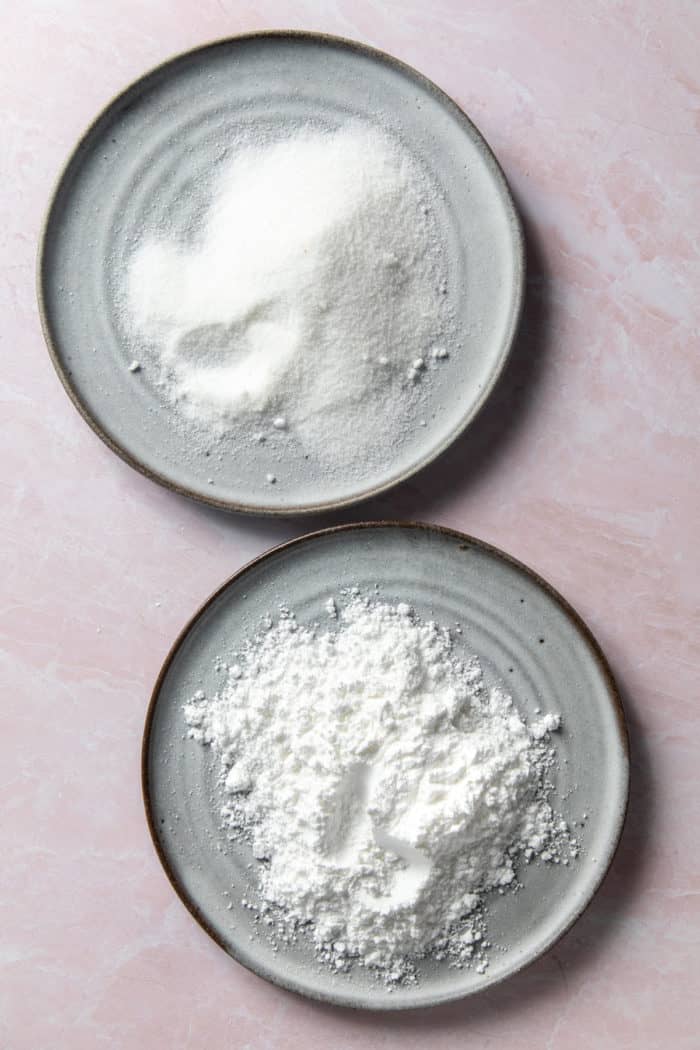 What does the cornstarch do?
Wondering what purpose the cornstarch serves in powdered sugar?
Even though you might usually use cornstarch for thickening sauces or gravy, in this case it is used as an anti-caking agent. It keeps the very fine sugar from clumping together and absorbs moisture that might otherwise ruin the sugar.
What about confectioners' sugar and icing sugar?
So what's the deal with confectioners' sugar and icing sugar?
Confectioners' sugar and icing sugar are simply other names for powdered sugar. Icing sugar is a more common name outside of the US, particularly in the UK.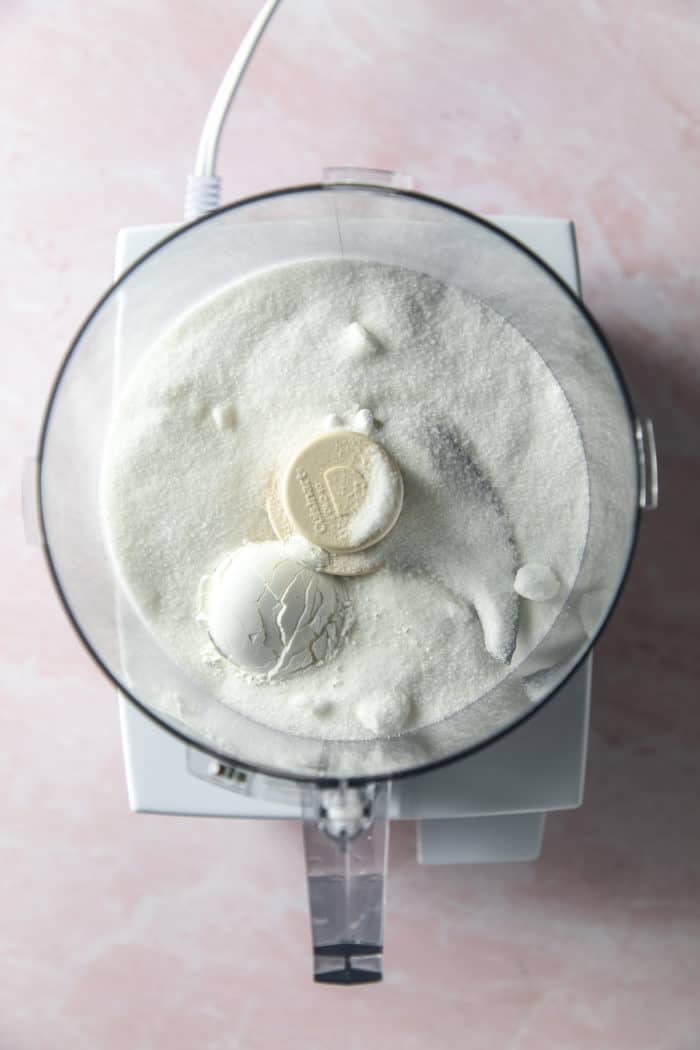 HOW TO MAKE POWDERED SUGAR
Now that we know what powdered sugar is, let's talk about how to make a simple substitute at home.
Ingredients you'll need
You'll only need 2 ingredients to make a powdered sugar that works exactly like the one you'd buy at the grocery store:
1 cup granulated sugar
1 tablespoon cornstarch
If you need a larger quantity, simply increase these amounts as needed, using 1 tablespoon of cornstarch for every 1 cup of granulated sugar.
It's better to make more than you will need. You can simply store any extra in an airtight container for next time!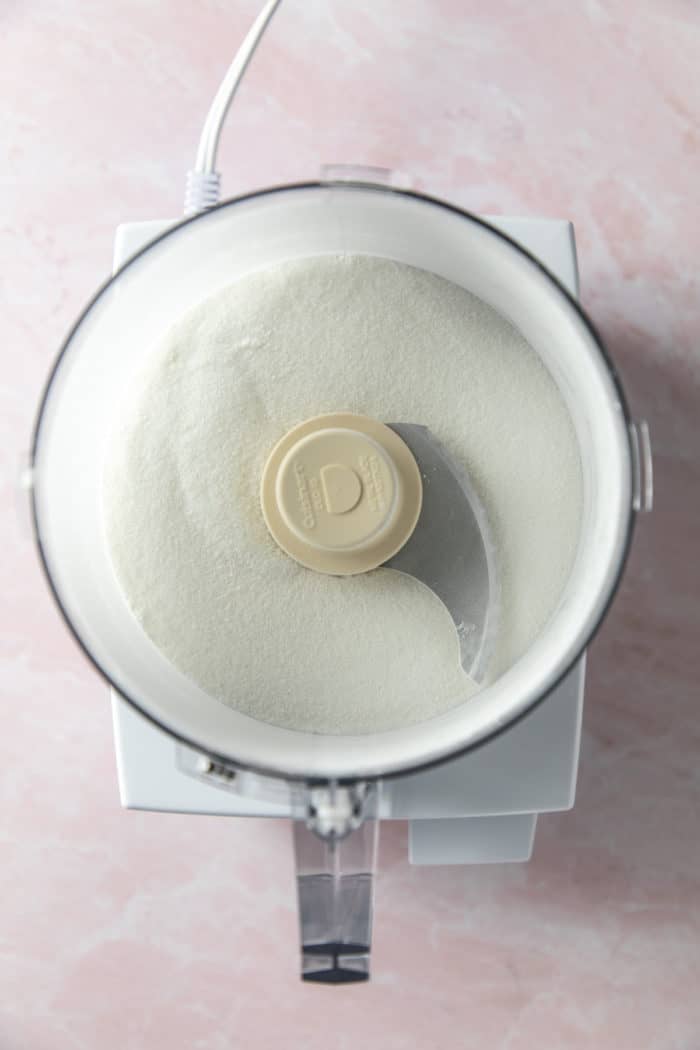 Equipment you'll need
You will need a food processor or a high-speed blender. They both work just as well for this method.
Making this simple substitute
This process could not be more simple.
Add the granulated sugar and the cornstarch to your blender or food processor. Blend until the sugar is very fine and fluffy.
Make sure you feel the sugar with your fingertips. It should feel powdery, not gritty at all. If it still feels a bit gritty, blend it for a bit longer and test it again.
Now you're ready to measure it out and use it as listed in your recipe.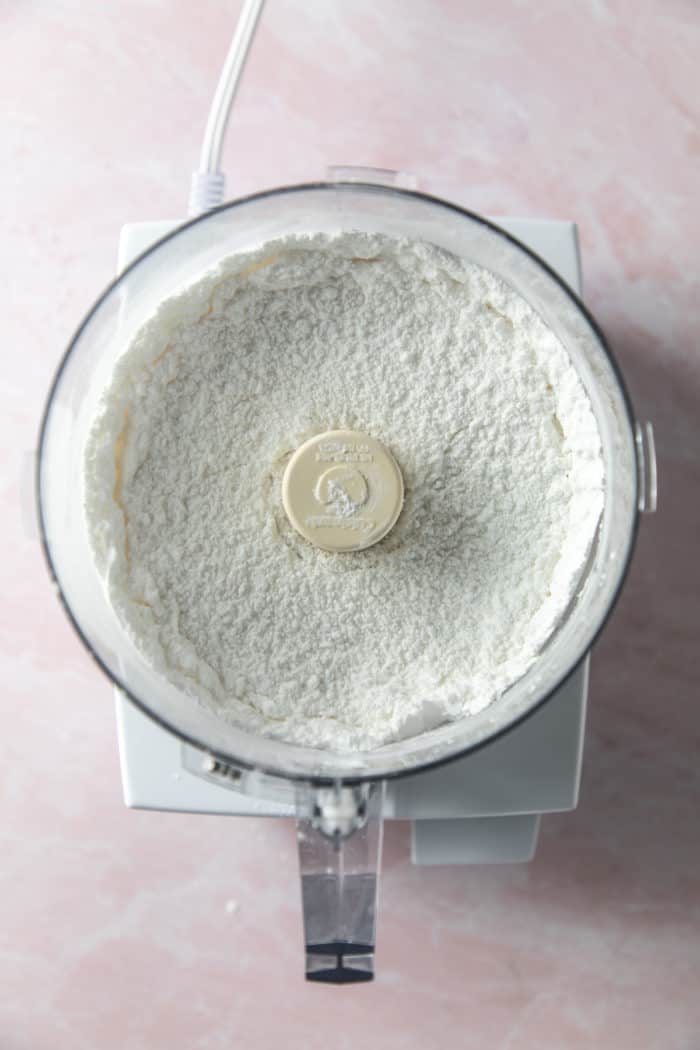 POWDERED SUGAR SUBSTITUTE USES
Like I said, you can store any leftover powdered sugar substitute to use for your next recipe that calls for powdered sugar.
Use it in your favorite frostings and icings, such as homemade buttercream frosting, homemade chocolate frosting, cream cheese frosting, or royal icing.
Dust it over the top of homemade lemon bars for that classic sweet finish.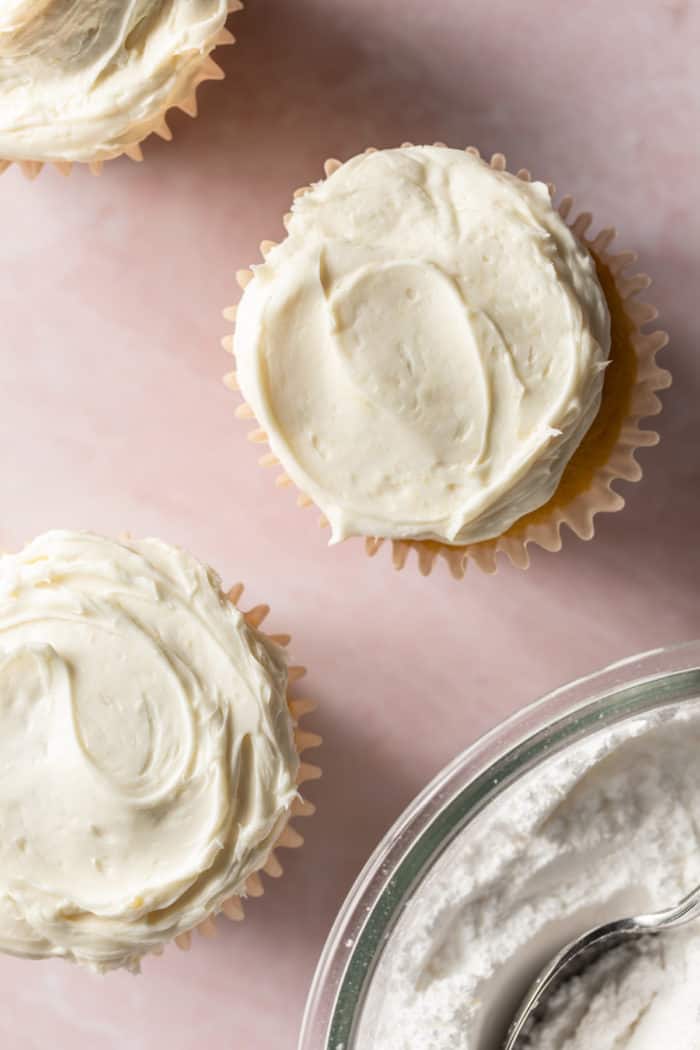 Use it for rolling gooey butter cookies or snowball cookies.
Honestly, the options are endless!
When baking with powdered sugar, remember that because it is so soft and powdery, it compacts easily. So make sure to follow the same instructions for how to measure flour when measuring out your powdered sugar.
Now that you know how to make powdered sugar, rest easy knowing that you will never truly run out again!