Gooey Butter Cookies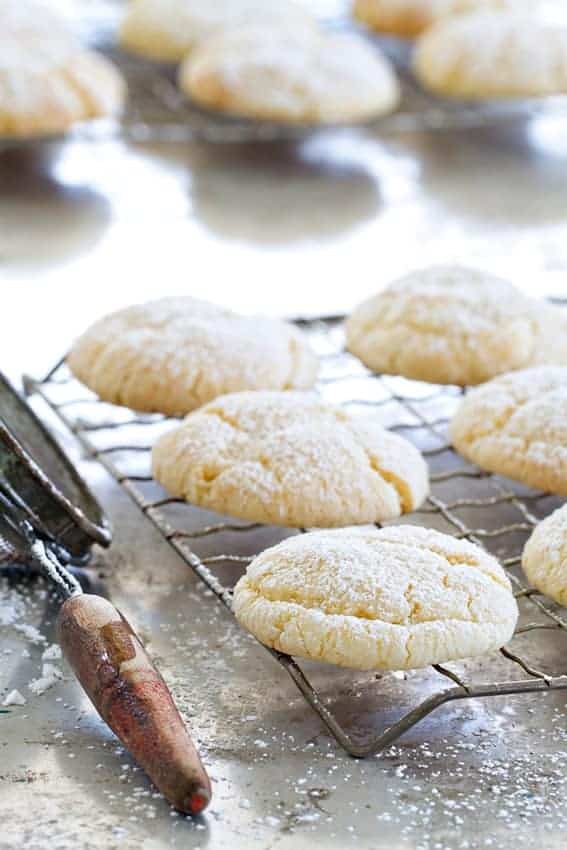 Gooey Butter Cookies have all the delicious flavors of gooey butter cake, but in cookie form. A sprinkling of powdered sugar makes them extra special!
The holiday season may be over, but I hope you're not cookie-d out just yet. I mean, is it even possible to tire of cookies? I think not. Especially when we're talking Gooey Butter Cookies, I'm telling you, they're just too good to pass up!
Cookies were pretty much my jam last month – as you do when you're a baking blogger during peak baking season. From my No Bake Cookies to Peanut Butter Blossoms and Melting Snowman Cookies to these incredible Cherry Cheesecake Cookies, it's pretty much been a nonstop cookie assembly line in my kitchen. And one of our new faves are these delightful Gooey Butter Cookies.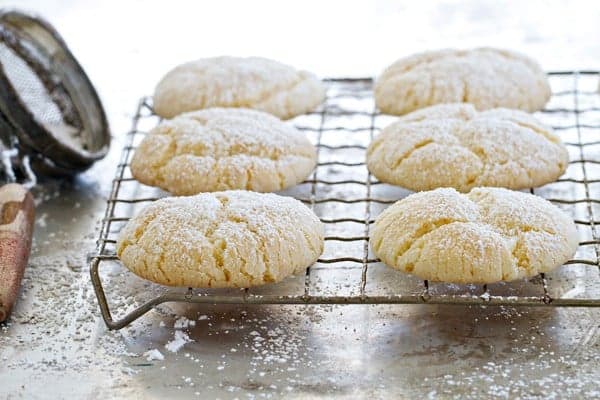 I've long been a huge fan of gooey butter cake – you simply can't go wrong with butter, cream cheese, and sugar, right? So when I stumbled upon a recipe for Gooey Butter Cookies, I knew they'd instantly become one of my favorites. And since Gooey Butter Cake and cookies both use a boxed cake mix, the recipes come together in no time. So they're perfect when you're short on time, or have a bit of a cake mix hoarding problem like I do.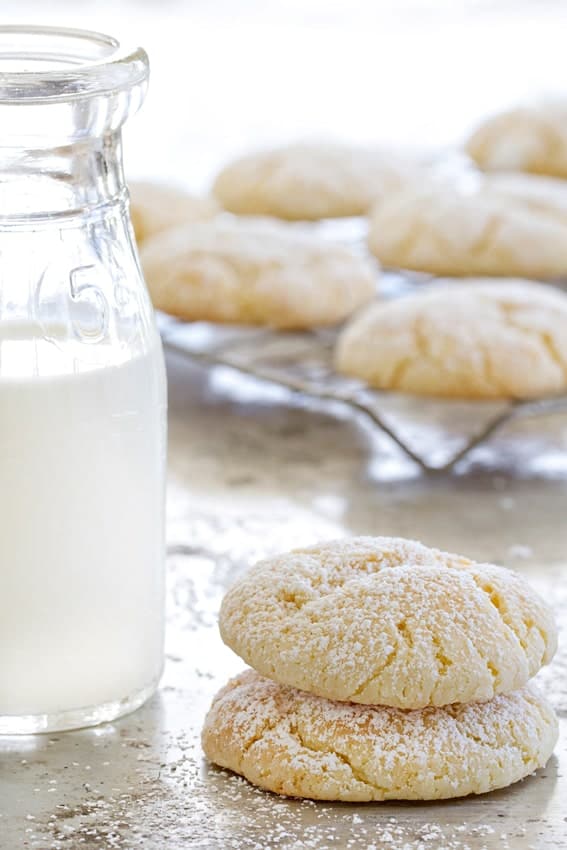 These Gooey Butter Cookies are soft, cake-like and just plain delicious. Another great thing about them is that you can play around with different cake mix flavors to recreate this cookie over and over again. This recipe works beautifully with lemon cake mix and Devil's Food cake mix. Next on my to-do list is butter pecan, which I am betting is going to be pretty amazing.
I hope you're with me. Resolutions aren't worth keeping if it means you'll never eat a cookie again. Especially a Gooey Butter Cookie.
This post may contain affiliate links. We are a participant in the Amazon Services LLC Associates Program, an affiliate advertising program designed to provide a means for us to earn fees by linking to Amazon.com and affiliated sites.