Made with a devil's food cake mix, Chocolate Crinkle Cookies are soft, slightly chewy, and ideal for making with your kids this holiday season.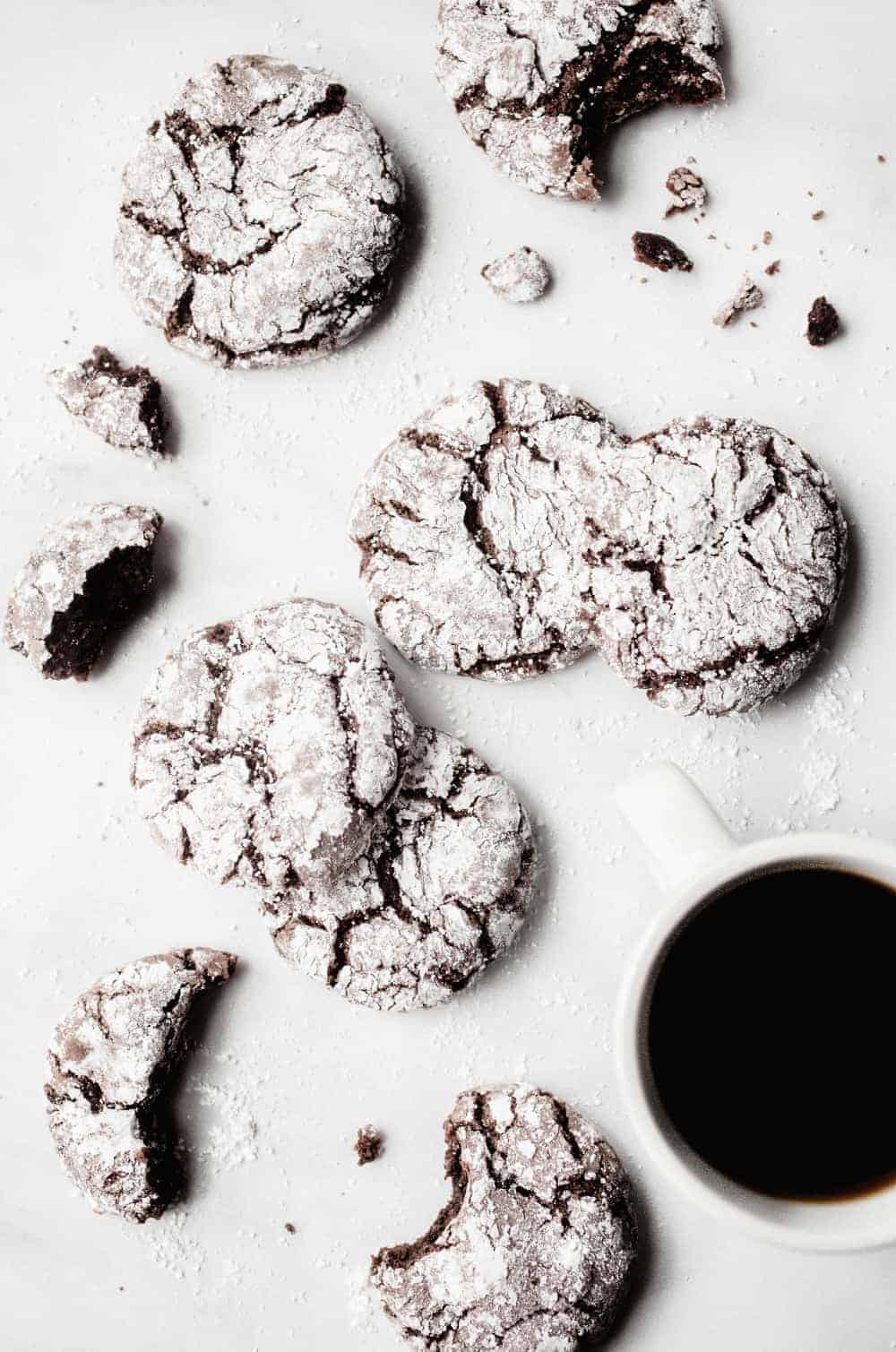 Alright, friends. We're in the home stretch.
These little cake mix cookies are just the ticket when you need to make a last minute party dessert or gift. They whip up easily and taste so darn good!
I love how chewy these Chocolate Crinkle Cookies are, and you can customize them by adding flavors to the batter if you want. A little peppermint extract would be wonderful here (probably about 1/2 a teaspoon, if you decide to do it).
I've made these cookies for years, and we took them to several holiday parties this year. They're a hit, whether it's a school party, office potluck, or the proverbial ugly Christmas sweater party.
I love how these cookies look when fully baked. There's some chemistry magic happening to make the powdered sugar with crackles and crinkles throughout look so pretty. You're going to love them!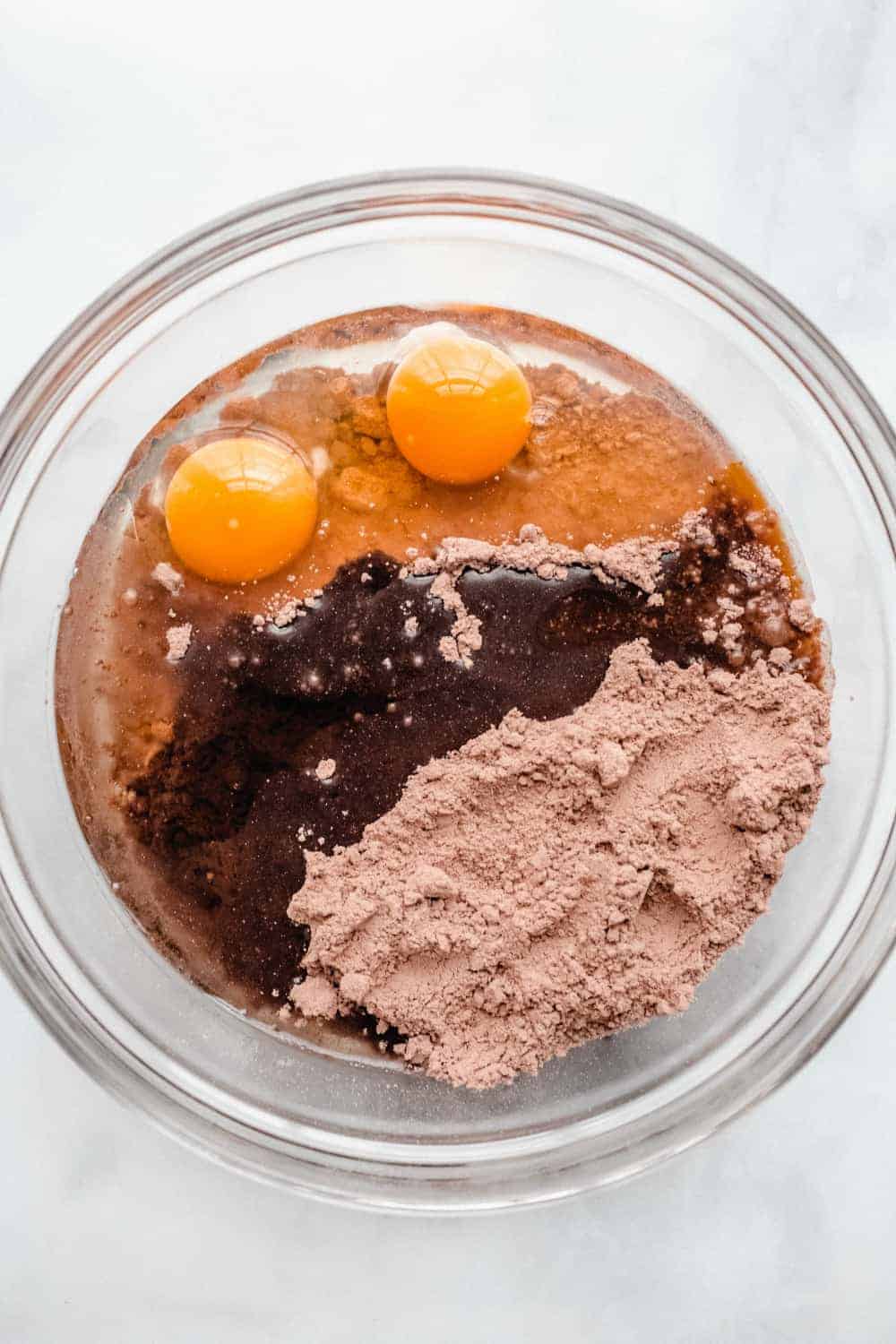 WHAT ARE CHOCOLATE CRINKLE COOKIES?
Have you ever had Chocolate Crinkle Cookies?
The dough for these chocolate cookies is rolled into balls, then coated in powdered sugar before baking. As they bake, the outside creates a crinkled appearance from the powdered sugar.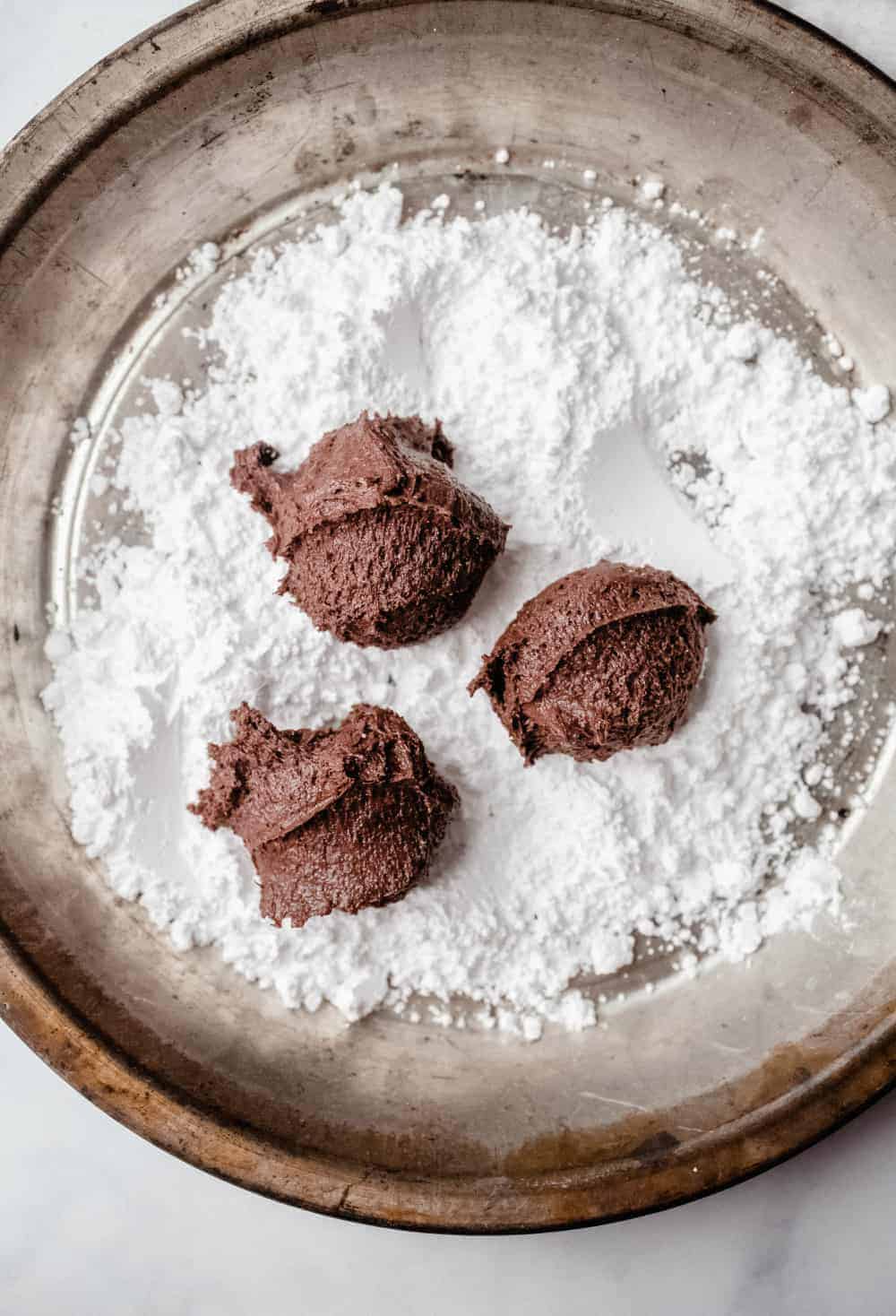 The best thing about Chocolate Crinkle Cookies, though, is how embarrassingly easy they are to make. That's because they're made with a cake mix!
If you like making Doctored Cake Mix, Pumpkin Crunch Cake or Caramel Apple Poke Cake, you'll love this cake mix recipe as well!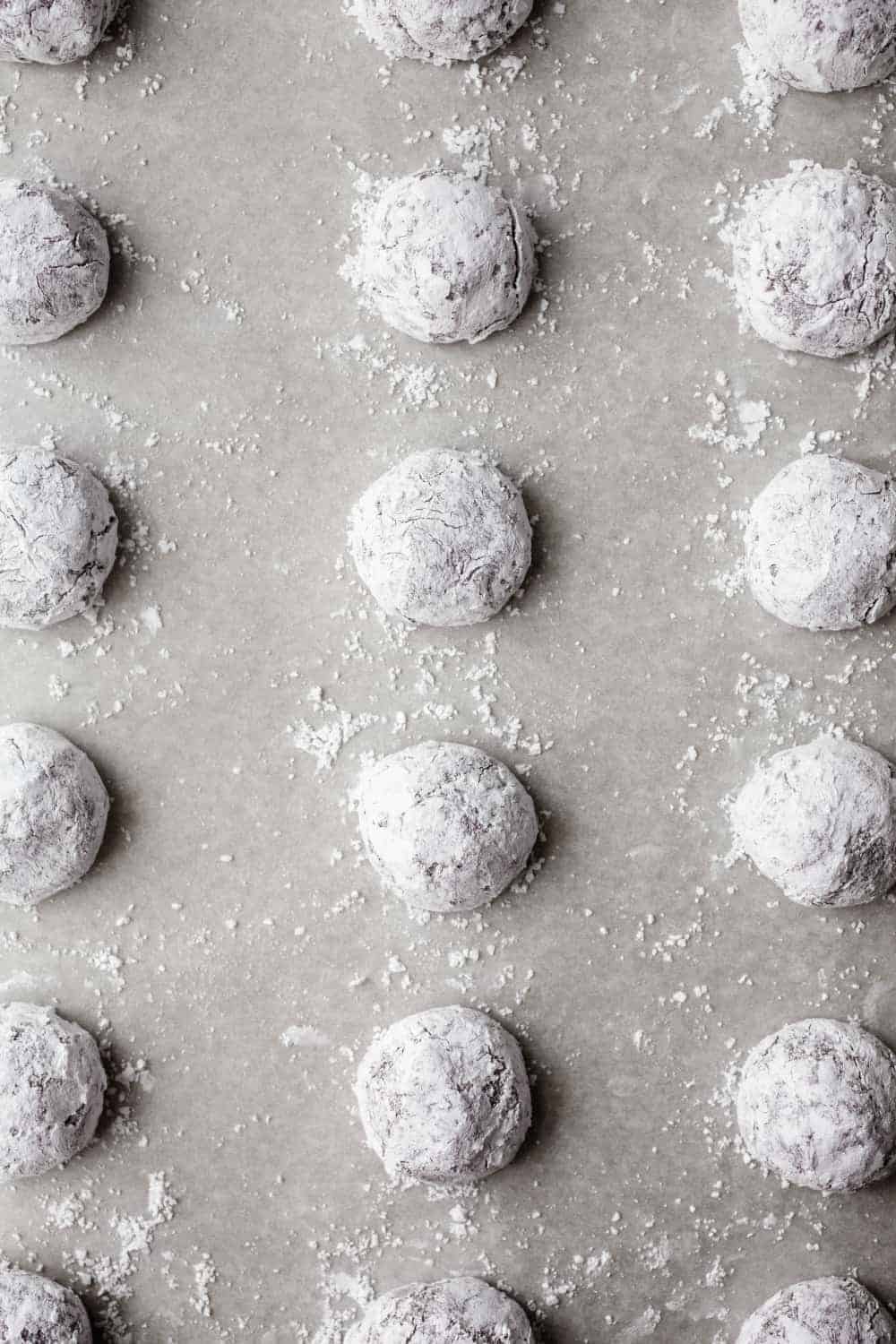 HOW TO MAKE CHOCOLATE CRINKLE COOKIES FROM CAKE MIX
Because the base of this recipe is a devil's food cake mix, you only need 5 ingredients to make these cookies:
Devil's food cake mix
Eggs
Vegetable oil
Vanilla
Powdered sugar (aka confectioners' sugar)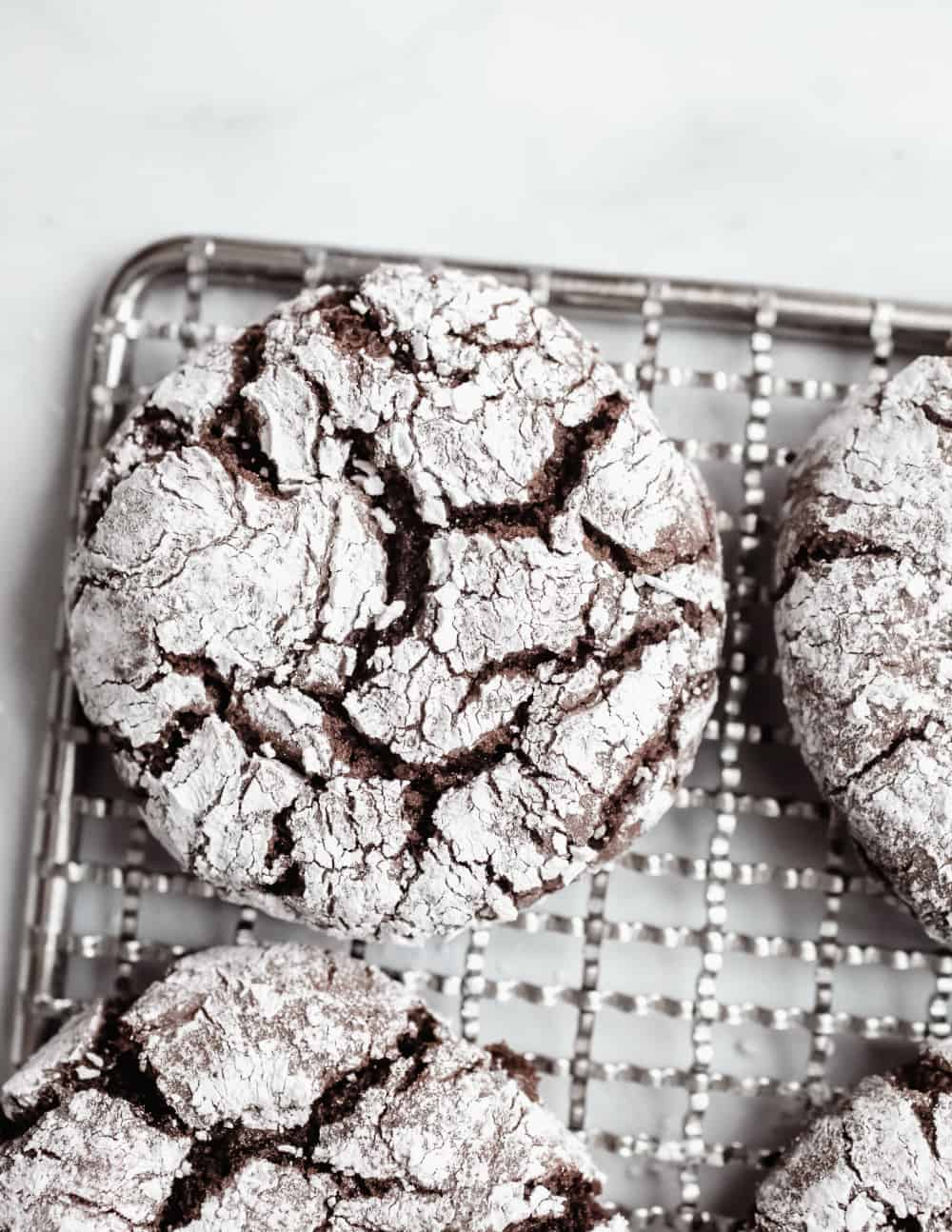 Since they're so simple to make, these are actually a great cookie for kids to make by themselves (aside from using the oven).
I use a mixer to mix together the dough – simply mix everything except the powdered sugar – but you could mix this dough by hand as well.
Once the dough is mixed, scoop balls of the dough and roll them in the powdered sugar before baking.
The cookies are done when the bottoms are set but the middles still appear slightly undercooked. It's important not to overbake these cookies to keep that chewy texture!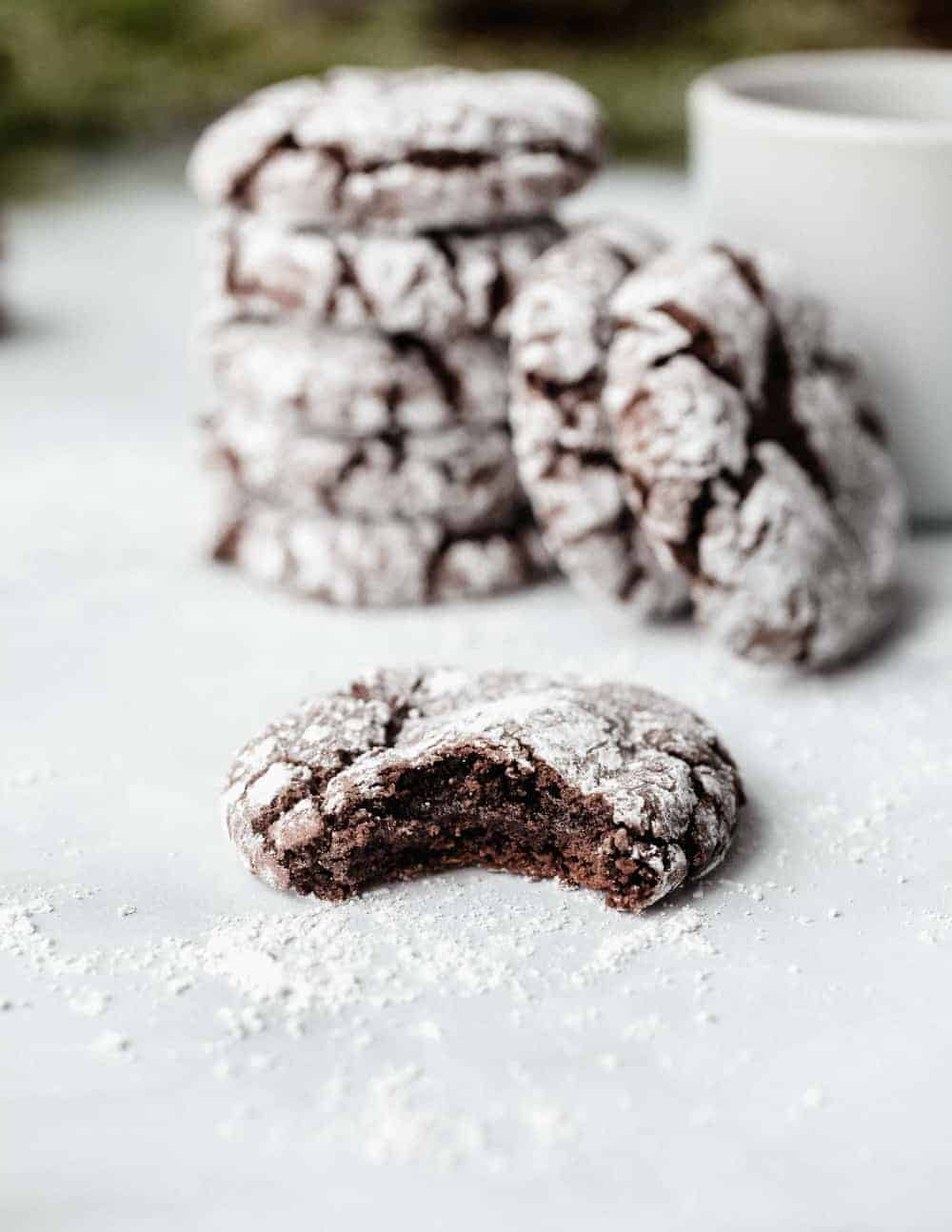 CAN CHOCOLATE CRINKLE COOKIES BE FROZEN?
These Chocolate Crinkle Cookies are actually best fresh out of the oven, though they can be stored in an airtight container for up to 2 days.
While you probably can freeze them, I would not necessarily recommend it, as I don't think the texture would be quite the same after freezing.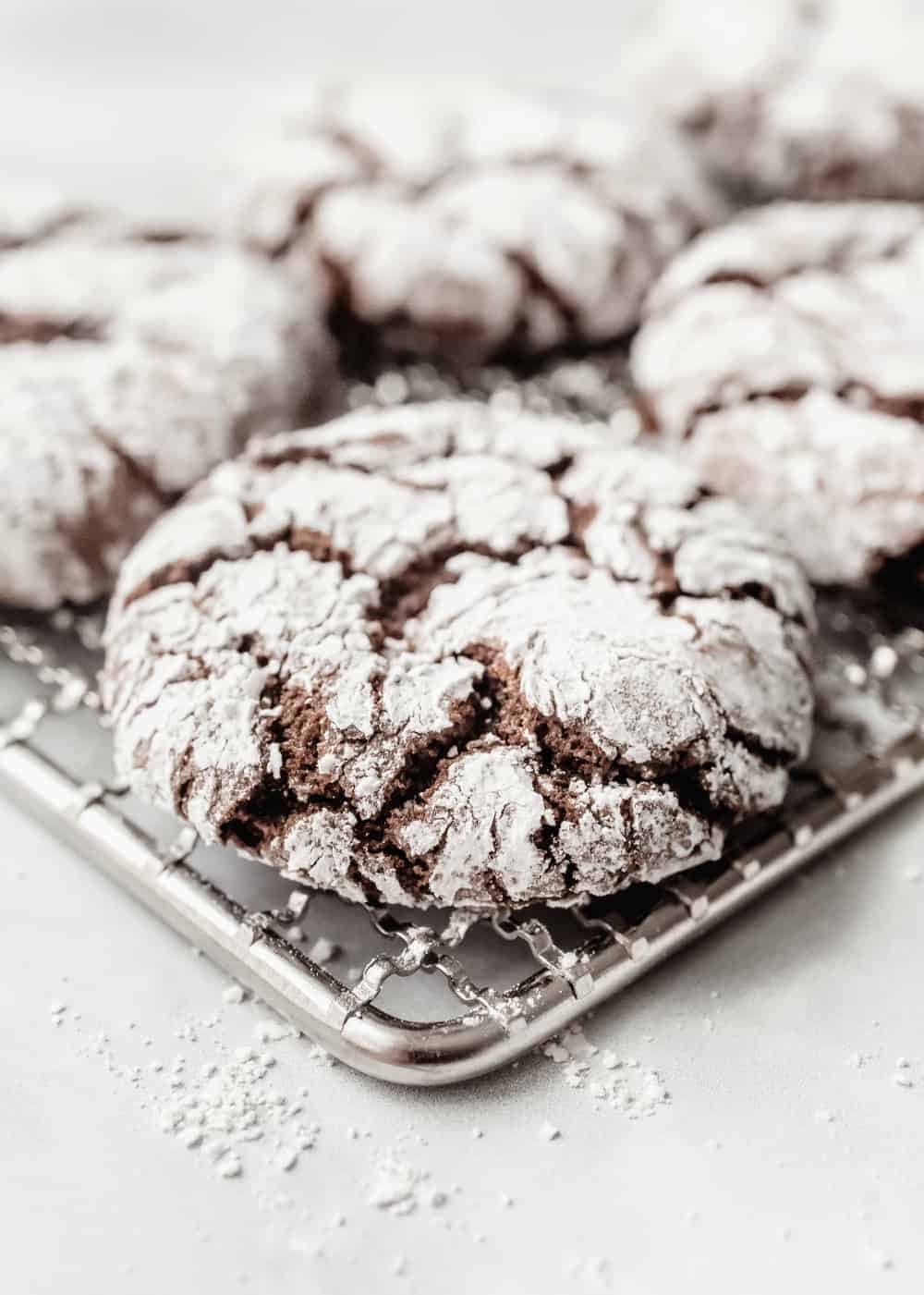 CRINKLE COOKIE VARIATIONS
There are lots of ways you could change up your Chocolate Crinkle Cookies.
For example, try adding a little peppermint extract to make chocolate peppermint cookies, or a bit of coffee extract for a mocha flavor.
You could even add a little orange zest to this batter!
I have also made these cookies with different flavors of cake mix. For example, using a lemon cake mix results in a delicious, chewy lemon cookie.
The sky's the limit with these crinkle cookies! However you choose to make them, you'll love how quickly you can quell a cookie craving with this recipe.