Sweet, nutty and rolled in powdered sugar, Snowball Cookies are a holiday favorite! Whether you know them as Snowball Cookies, Russian Tea Cakes or Mexican Wedding Cookies, these sweet bites are full of holiday nostalgia.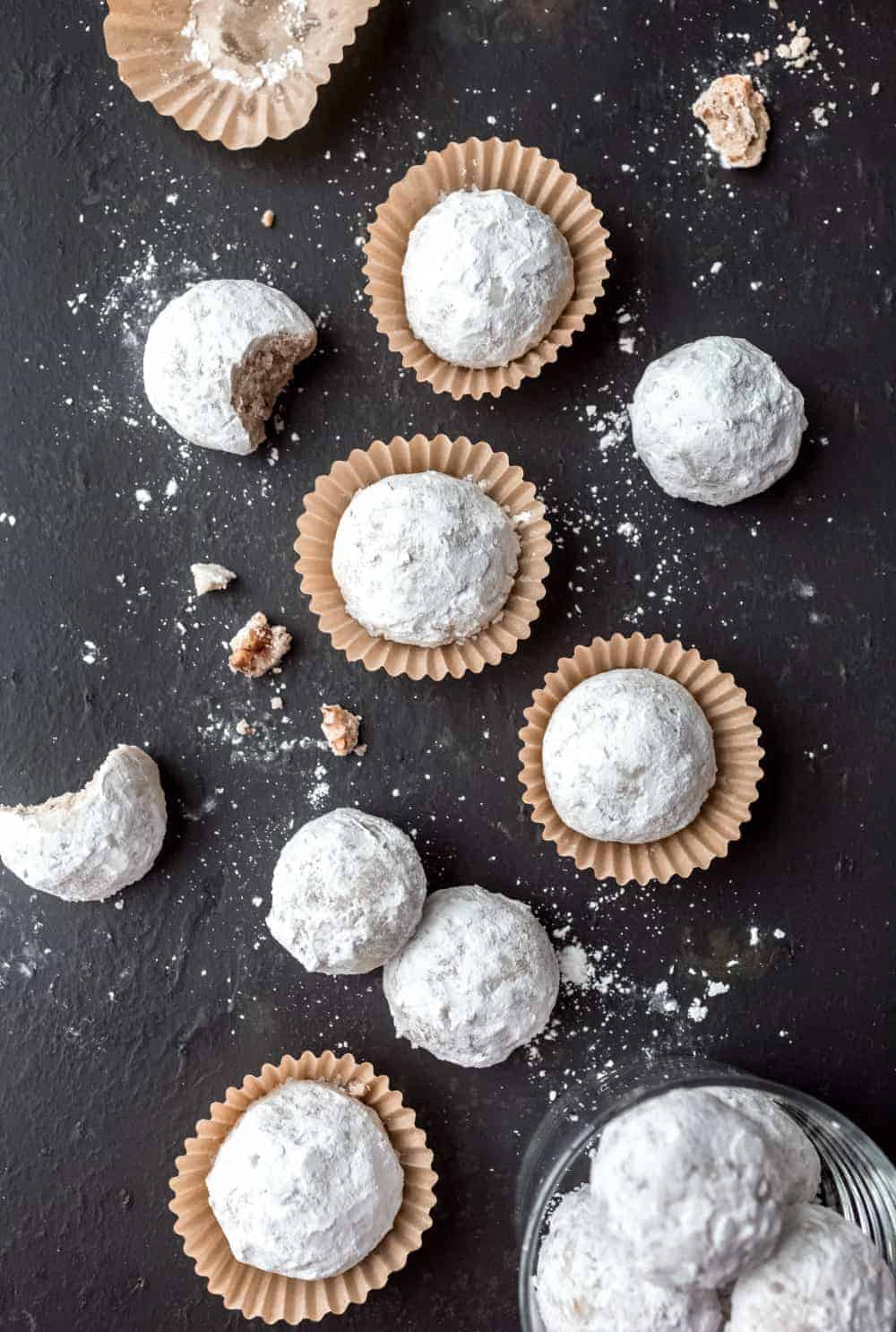 So tell me, have you started your holiday baking yet?
This year, I seriously contemplated ordering a tray from my favorite bakery, but by the time I remembered to actually order them, they were sold out of all the good stuff!
Basically what I'm trying to say is that I've made not one single cookie. No pecan brittle. No fudge. Nothing.
In fact, I just pulled out a couple of pounds of butter from my freezer, so I can start whipping up some of favorites like these snowball cookies!
Luckily it is frigid here this year, so I can make a couple of recipes for the next few days, package them up in tins and store them in the garage until Christmas.
A giant garage freezer is pretty much the best thing about Ohio winters.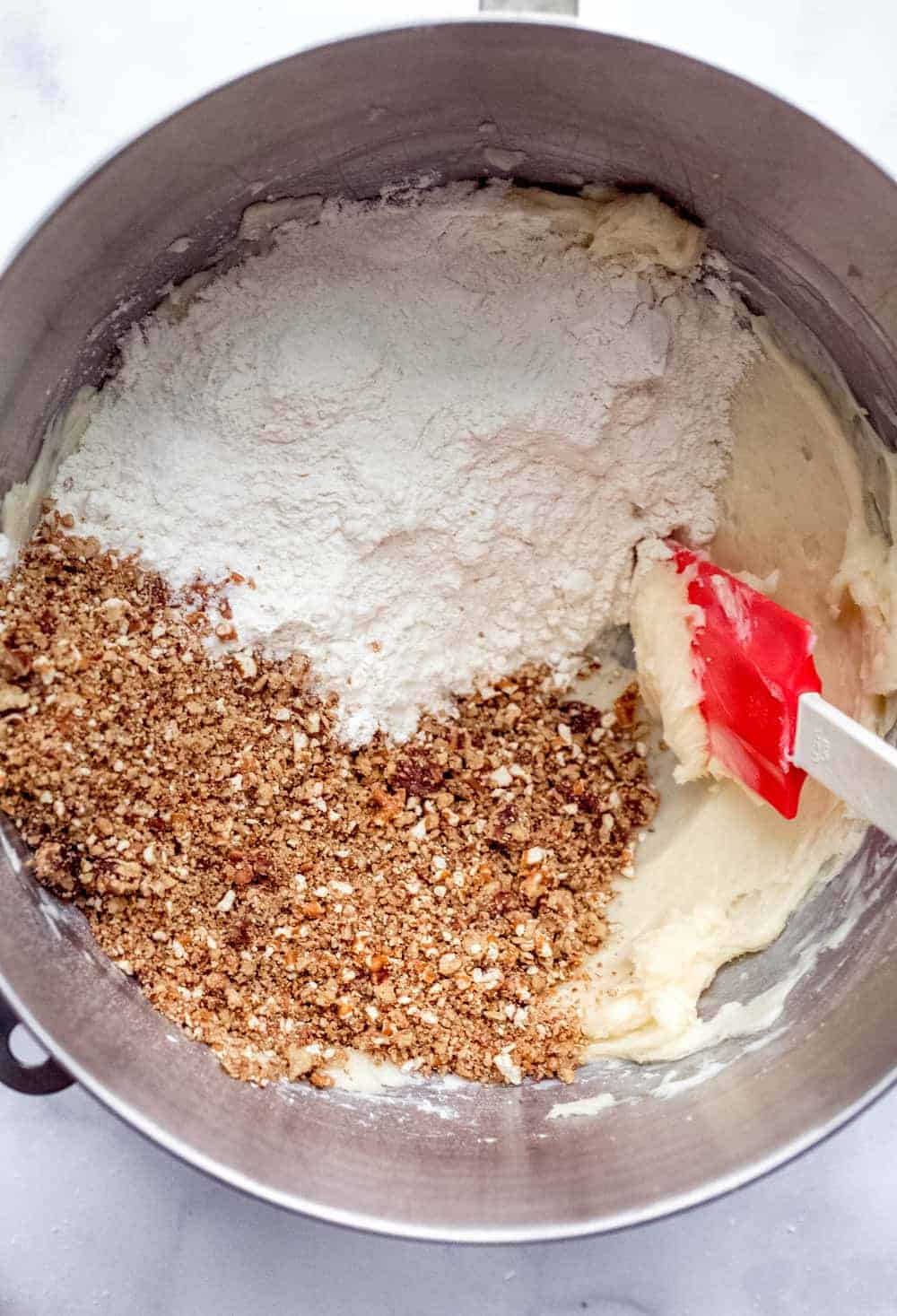 MY BROTHER'S FAVORITE HOLIDAY COOKIES
This fall and holiday season has been a season of classics for me.
From Peanut Butter Cup Cookies and Rum Balls to Old Fashioned Apple Crisp, Classic Pecan Pie and Parker House Rolls, I've been craving recipes rooted in classic flavors and full of memories.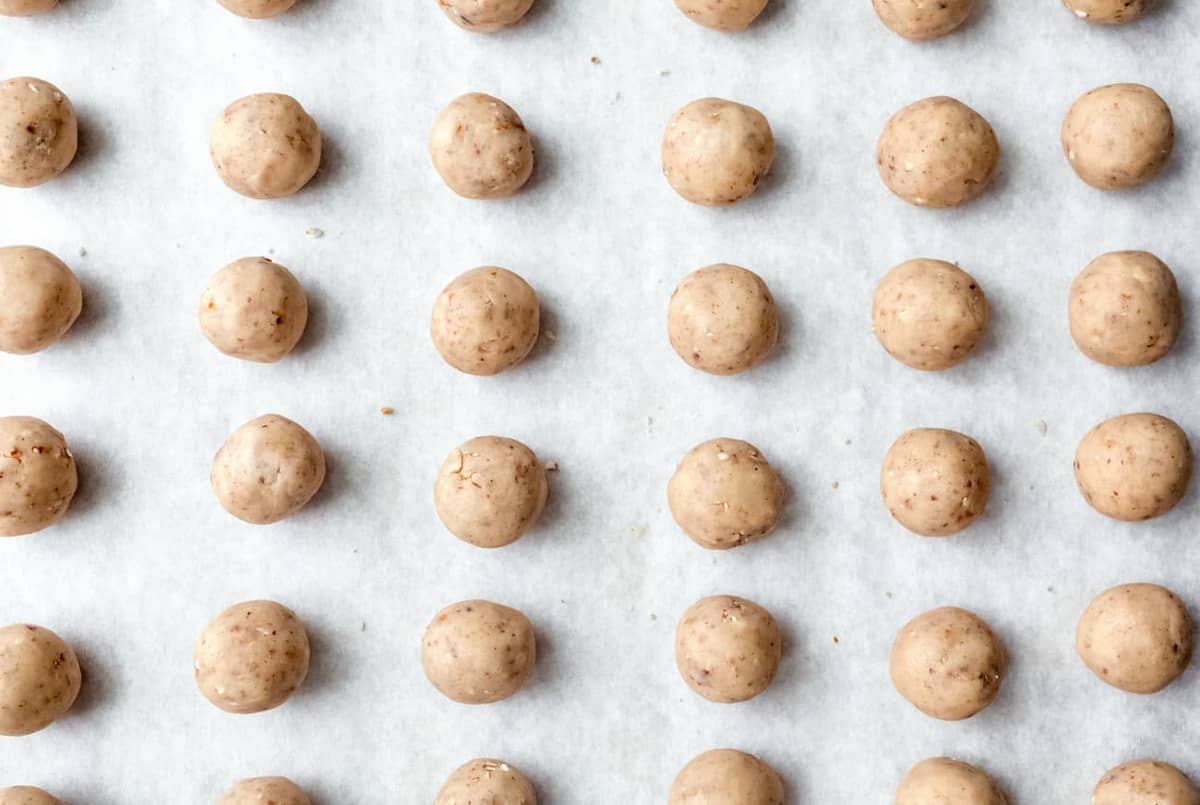 So it seems fitting to share one of my brother's favorite cookies, and one of the cookies that made their way to Santa's plate at our house year after year.
My brother may be the pickiest eater ever – the only vegetable he eats is broccoli and it must be covered in Cheez Whiz in order for him to choke it down. He's also not fond of fruit – unless the word Roll-Up comes after it.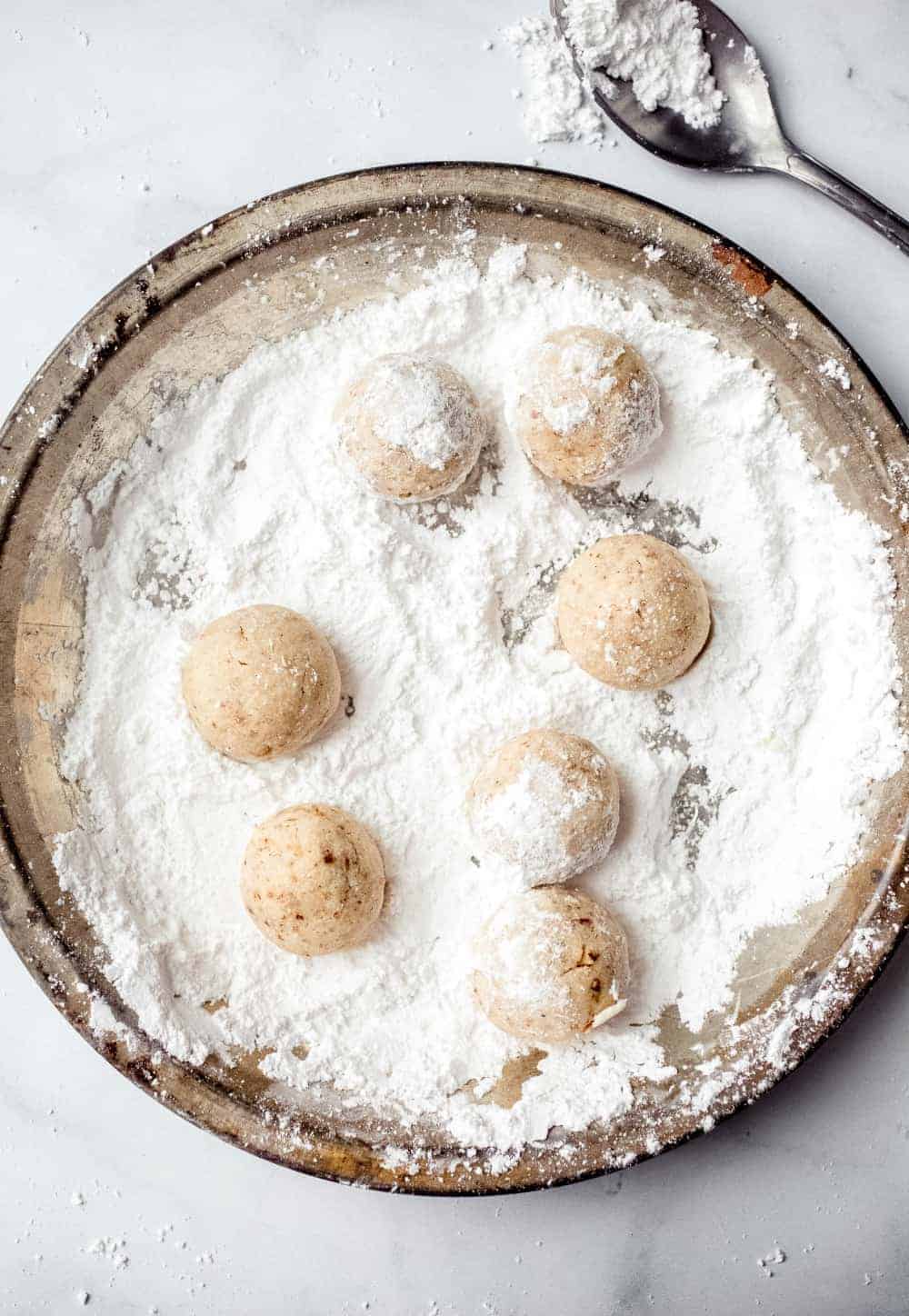 However, give him a plate of these Snowball Cookies and he'll eat every last sugar-coated crumb.
Snowball Cookies are also called Russian Tea Cakes or Mexican Wedding Cookies, so you may have grown up calling them a different name.
No matter what you call them, though, they are easy to whip up and definitely make an impact on any cookie platter. What's cuter than little snowballs in a festive miniature liners?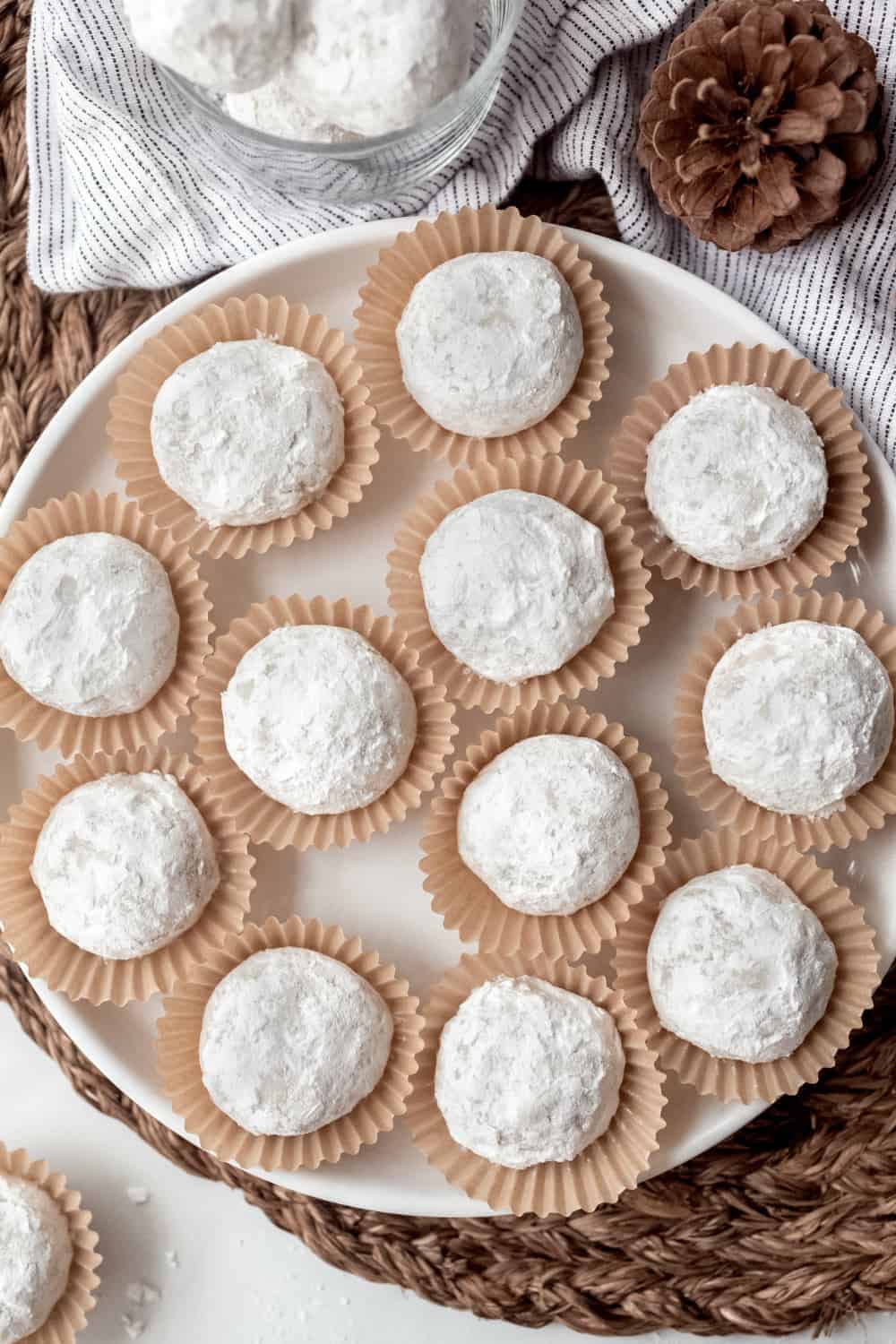 TIPS FOR MAKING SNOWBALL COOKIES
Snowball Cookies are easy to make, but here are a few tips I have realized are helpful over the years: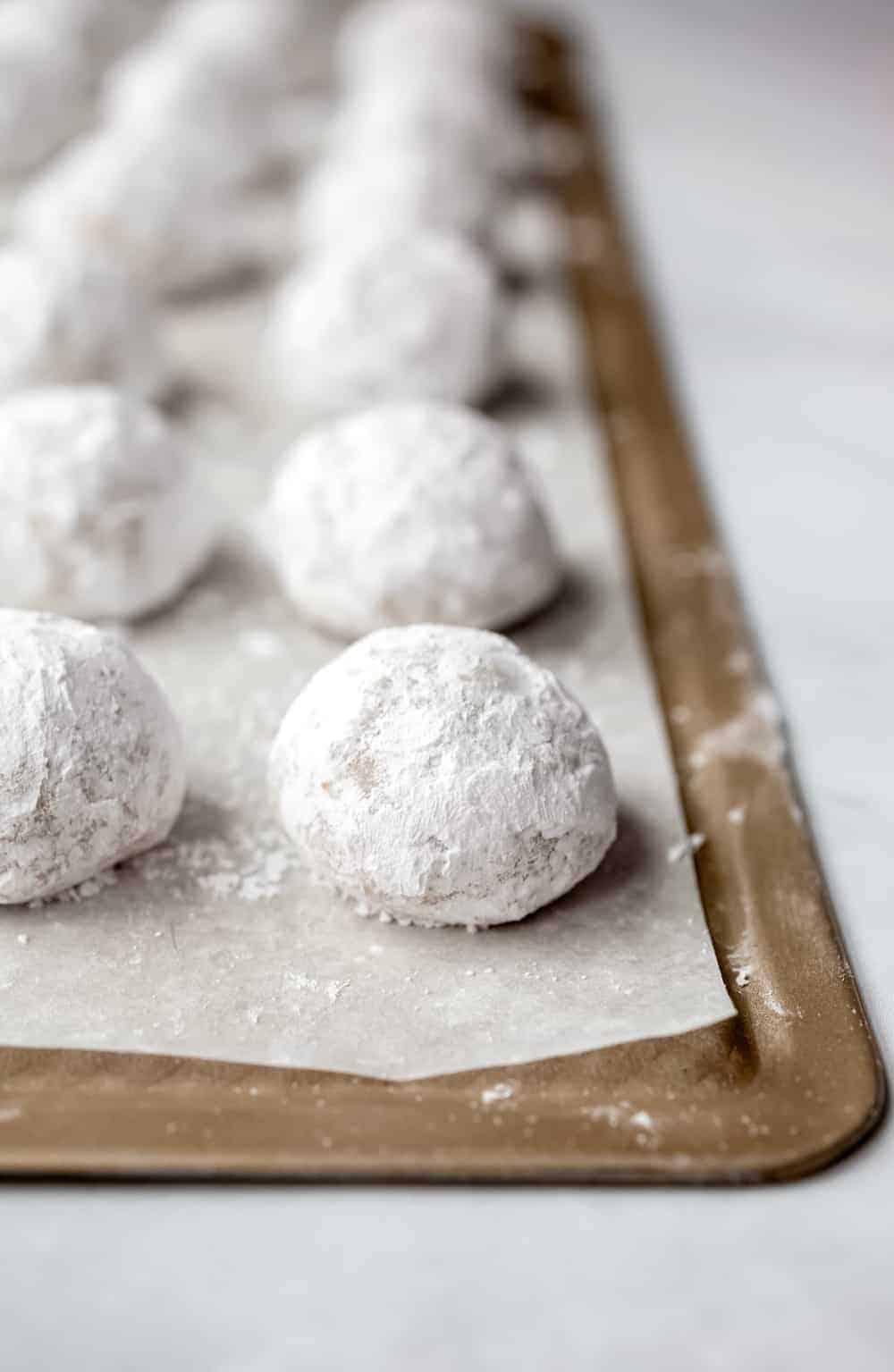 Snowball Cookies don't spread, so you can place them close together on the baking sheet.
Be careful not to overbake these cookies. The color will be barely different after they're baked than when they were raw. If they
take on a golden color, they're probably overbaked!
Roll them twice in powdered sugar: once when they're still a bit warm, and again after they've cooled completely for that perfect white coating.
If you don't like pecans, feel free to use walnuts or almonds instead.
Snowballs freeze well! Freeze them in an airtight container for up to 1 month.
Snowball Cookies are my brother's favorite holiday cookie and I can bet they'll soon be a favorite of yours as well.