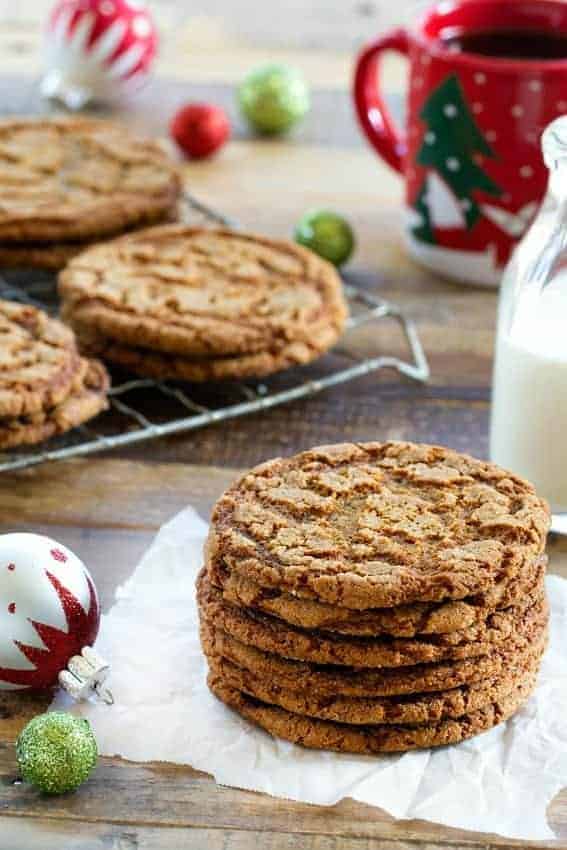 Crispy Ginger Cookies are a dream holiday cookie. Every bite of crunch, crispy, delectable ginger flavor will having you wanting more.
This is a sponsored post on behalf of Challenge Butter. All opinions are my own. Thank you for continuing to support the brands that make My Baking Addiction possible.
My husband has an obsession with store-bought cookies. The thinner and crispier, the better. Needless to say, it can sometimes be a little blow to this baker's ego when he'll gladly pass up a pan of freshly baked cookies for their pre-packaged counterpart.
I've spent countless hours trying to perfect a homemade version of his favorite chocolate chip cookies. Doing research, making copycat recipes that I found online… and they're just never the same.
Now that the holidays are just around the corner, he came home from the market last week with a bag full of festive cookies. Gingersnaps, chocolate crinkles and the mint version of his all-time favorites. I mean seriously, our house has been brimming with cookies for weeks, but he just had to have those crispy store-bought ones.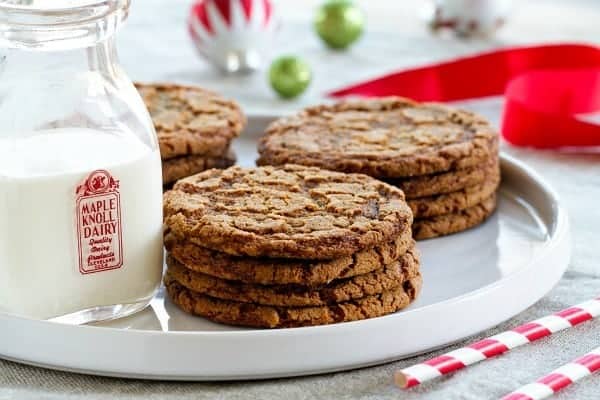 I decided to accept the fact that replicating his beloved chocolate chip cookies at home just isn't going to happen, so I though I'd give his holiday favorite a try – Crispy Ginger Cookies.
I used Challenge Butter to whip them up. If you've never tried Challenge Butter – you most definitely should. It's made with 100% real cream, so there is nothing artificial about it. And it's made from cows not treated with the Growth Hormone rbST. It's our favorite butter to bake with.
Let me tell you – I feel like I won some kind of award. Eric (and Elle, and my dad) loved these cookies. Like, devoured them to the point where I had to intervene so I'd have some to photograph. They have perfectly crispy edges, with just the tiniest bit of chew in the center. There's definitely a ginger kick, exactly what you want in this kind of holiday cookie.
You can even enjoy them warm from the oven any time of year when you follow my instructions for how to freeze cookie dough!
I hope you'll skip the store-bought gingersnaps and try these on for size. They're SO good!