Creamy pumpkin custard is accentuated by pumpkin pie spice and vanilla bean and topped with crackling bruleed sugar in this Pumpkin Creme Brulee. This dessert makes an elegant ending to any holiday dinner party!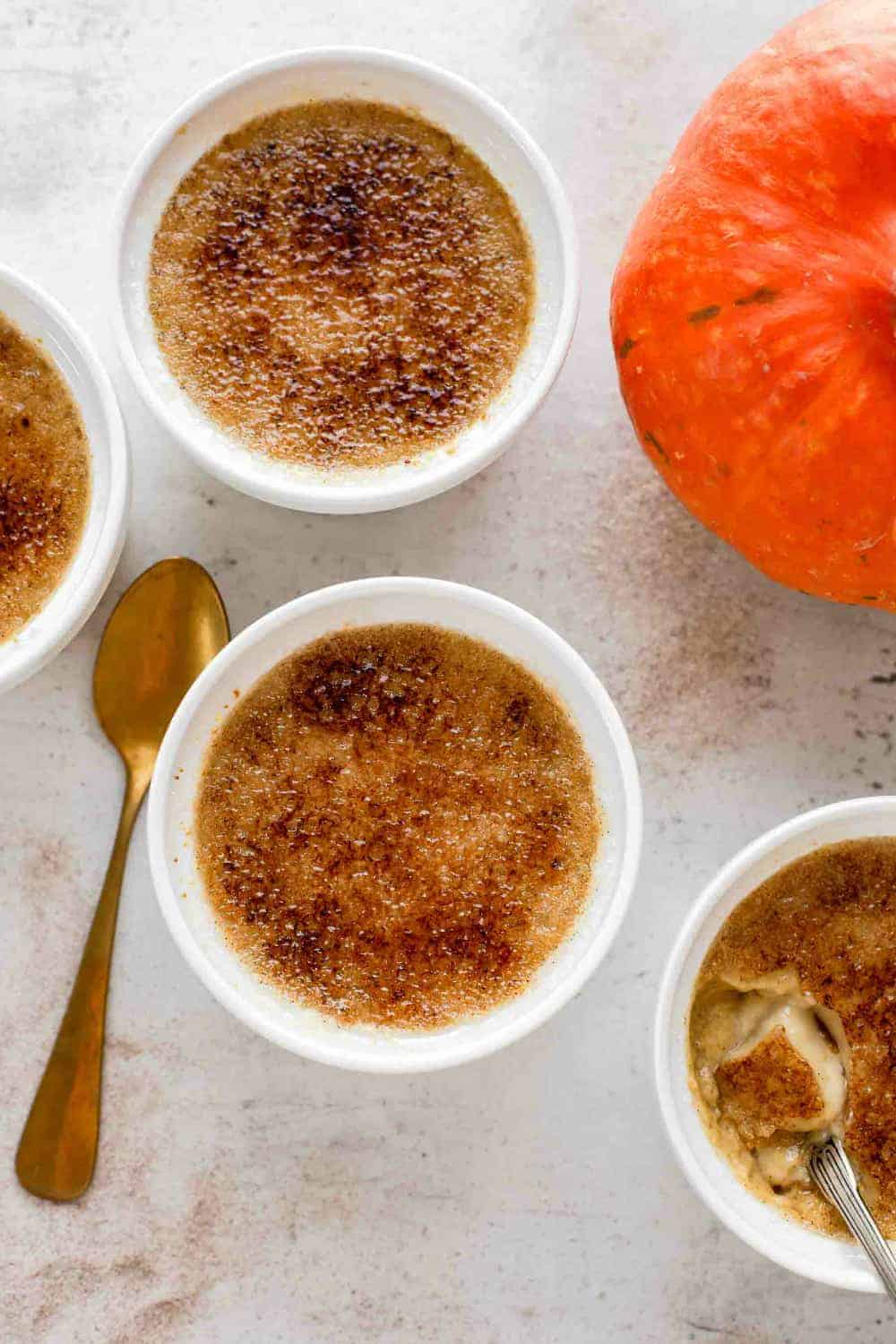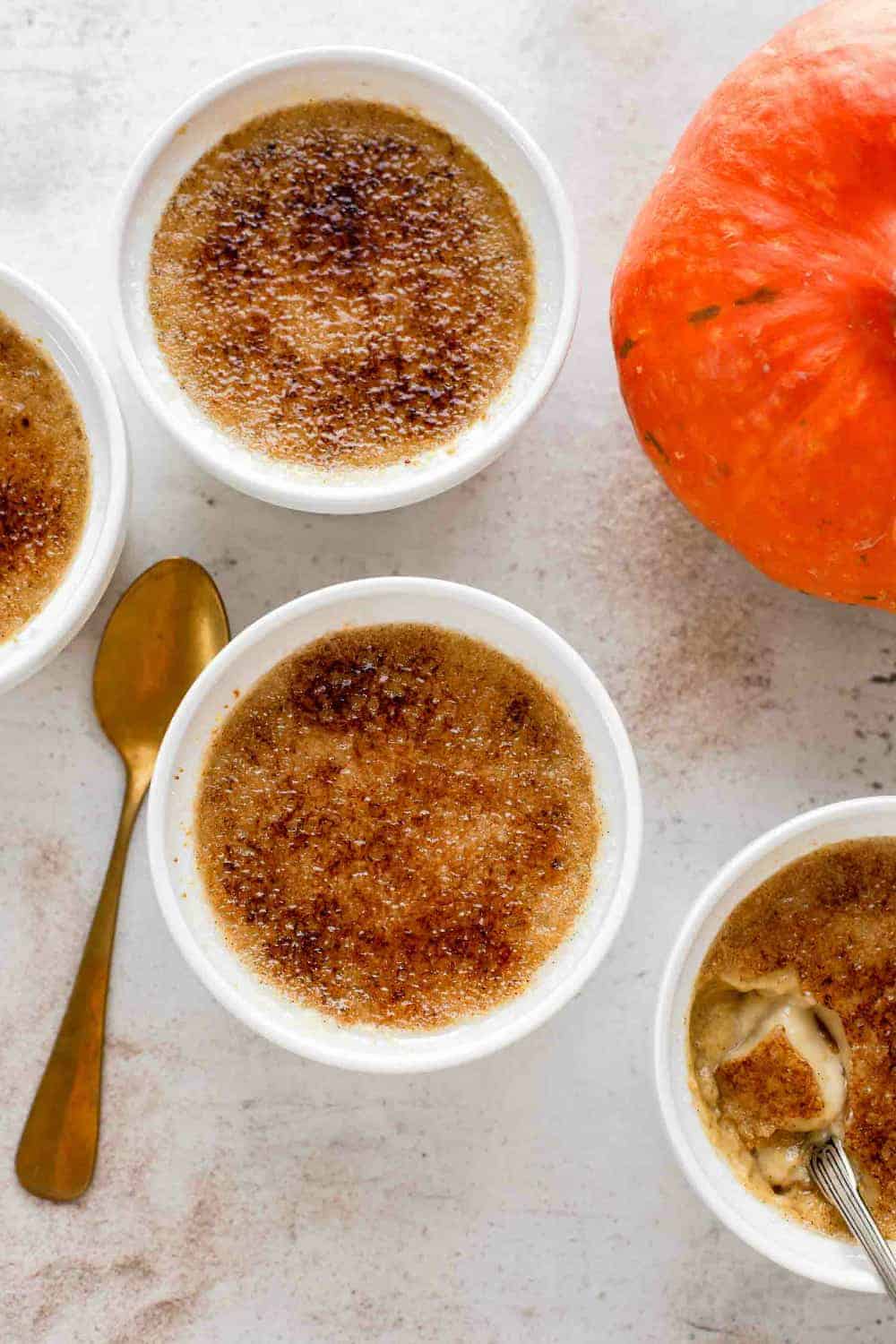 I don't know what the weather is like where you live right now, but the weather here in Ohio is all kinds of whacky.
Part of me is all Yes! It's going to be 85 today, we can take Elle swimming and eat dinner on the patio.
The other part of me is all HELLO! It's mid-September and I just want to sip a pumpkin spice latte and wear my new sweatshirt without being drenched in sweat by 2pm.
It's been in high 50's to low 60's every morning and then BAM! By 2:00 we're talking temps in the 80s and 90s. So dressing a 5-year-old for a 30 degree temp swing has been all sorts of fun!
And if I'm being honest, I'm kind of over it.
My porch is decorated for fall complete with cute pillows and coordinating mums and the fall storage totes have been brought up from the basement, but I haven't quite put everything up yet because my brain still says it's summer.
One thing that is totally not summer over here is my baking. From pumpkin chocolate chip bread and apple pie bars to caramel apple crisp and this pumpkin creme brulee, I'm in full-on fall baking mode.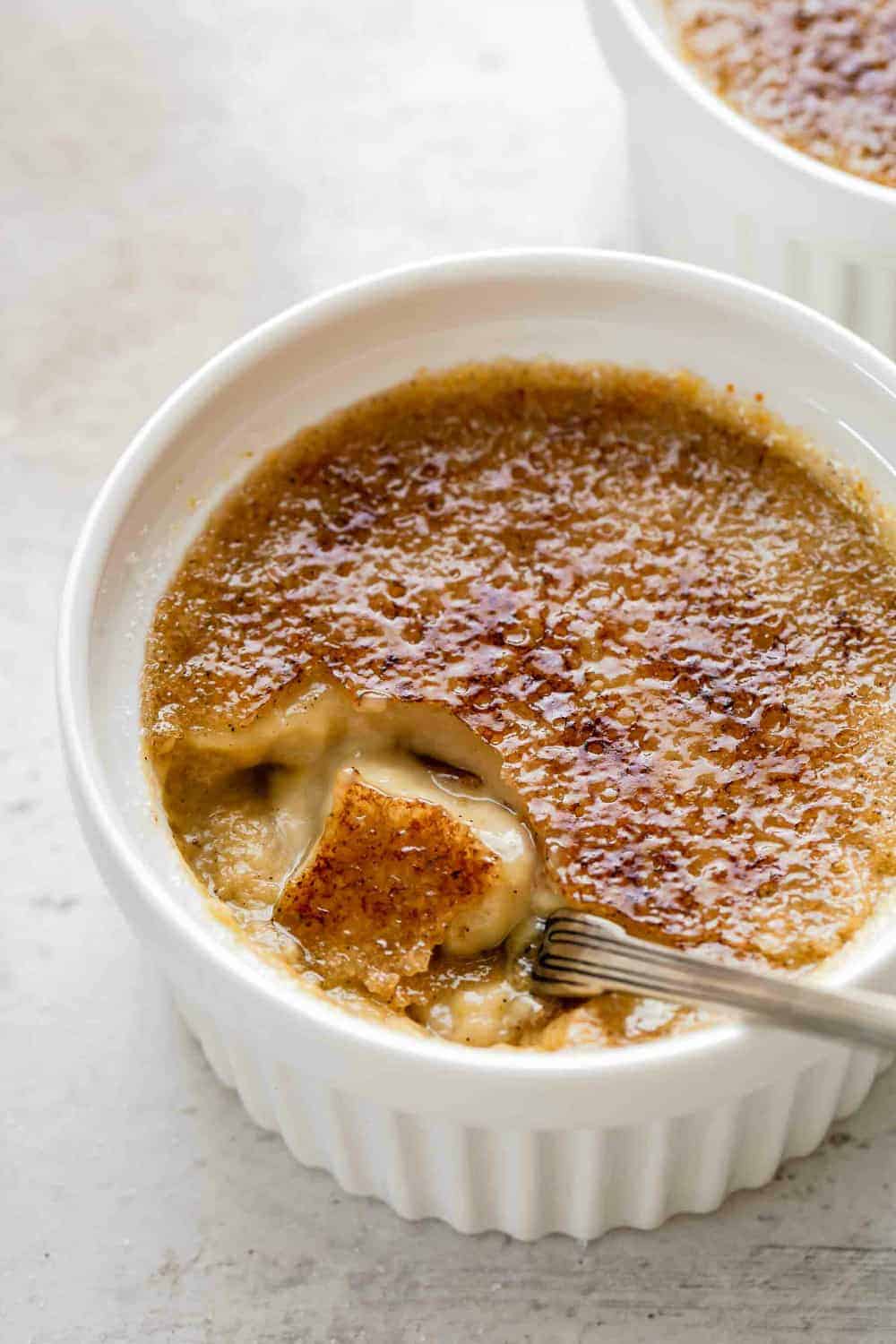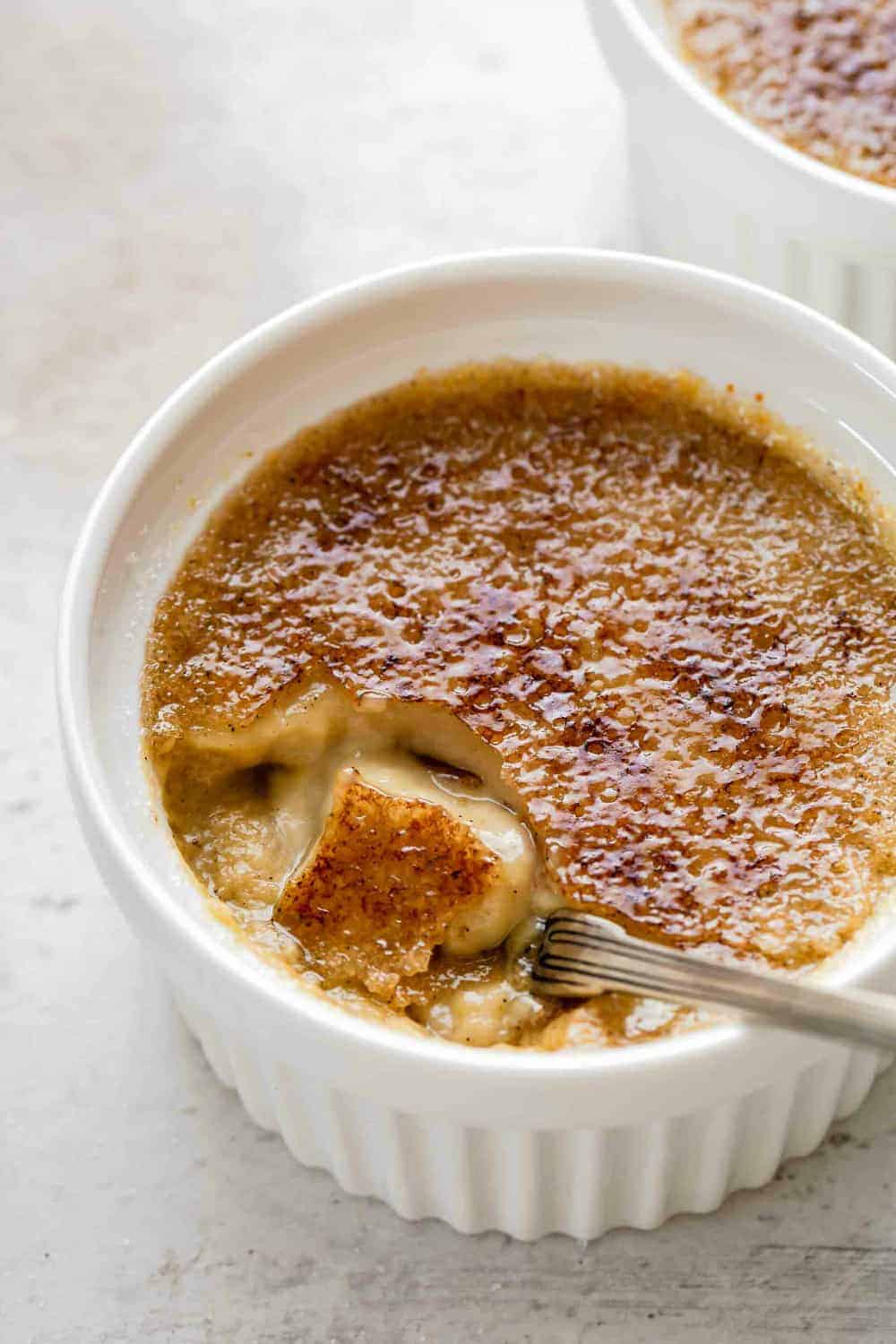 CREME BRULEE IS EASIER THAN YOU THINK
So here's the thing about making creme brulee: It'll impress the socks off of just about anyone you serve it to.
I mean, it looks so fancy in its individual servings and with its crackly bruleed sugar topping. Not to mention the flavor and the luscious texture of the custard.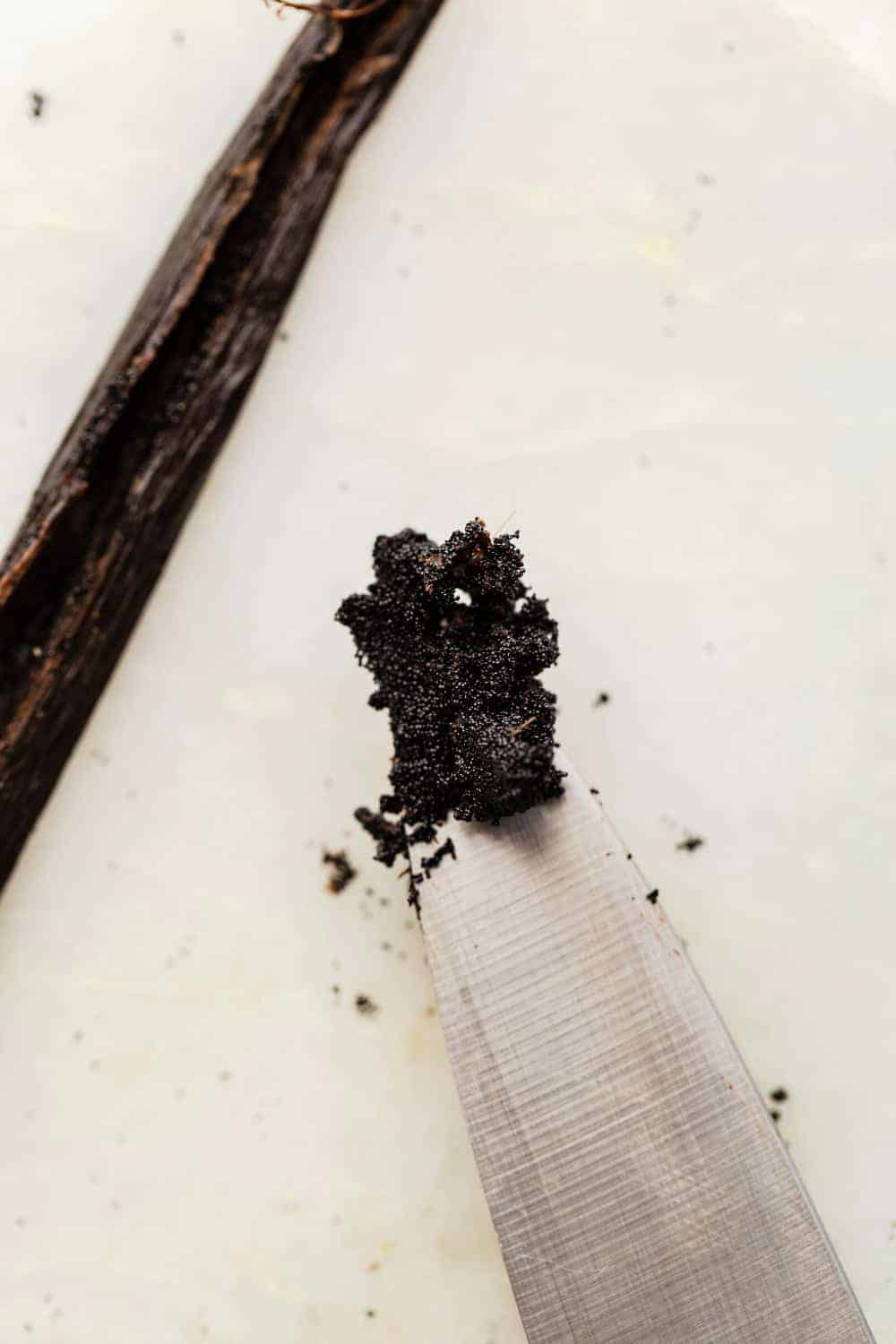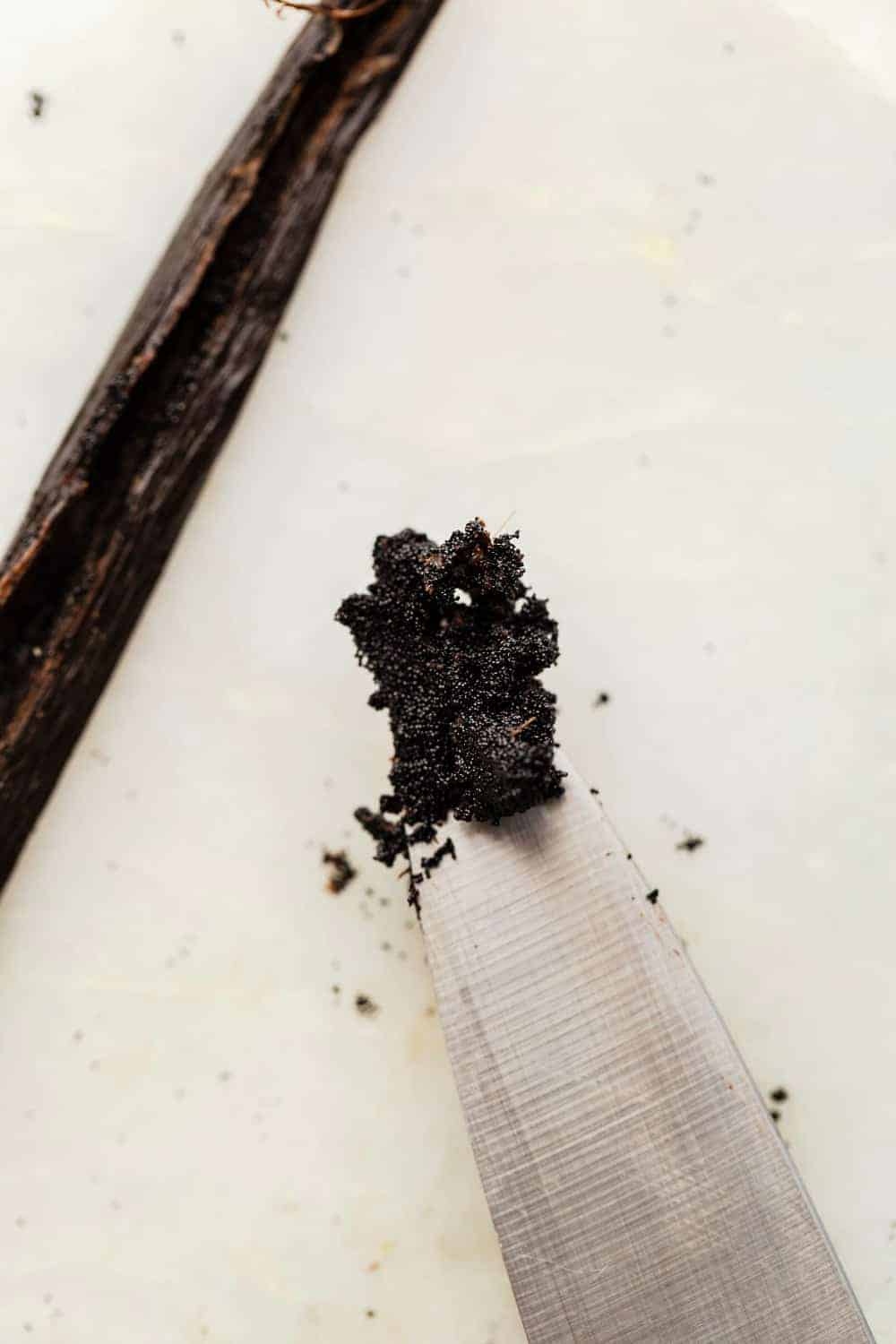 But as far as custards go, creme brulee is actually a pretty easy custard to make.
Since it's a baked custard, you don't have to worry about cooking it through or thickening it up on the stove, as if you were making Rolo Ice Cream or homemade vanilla pudding.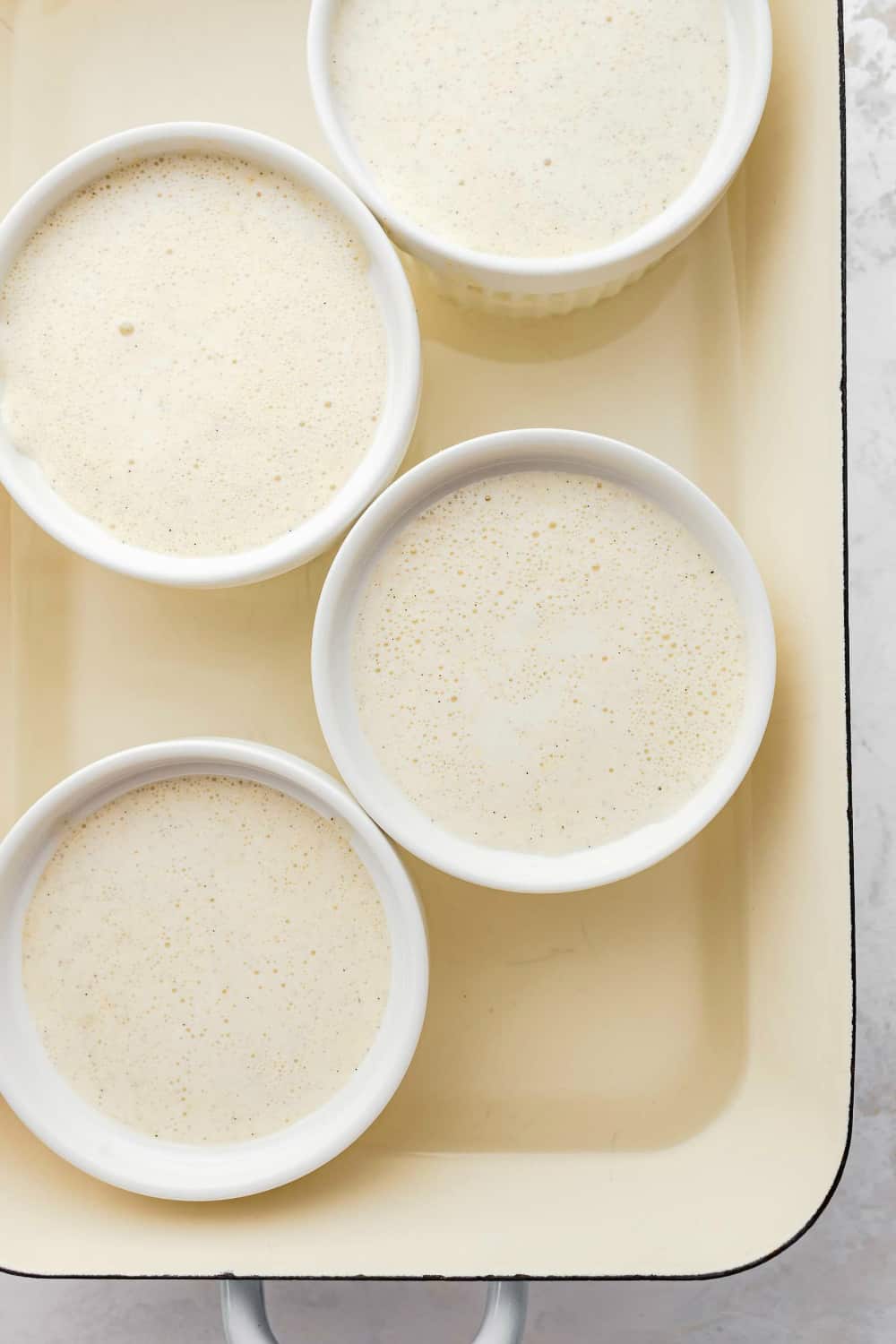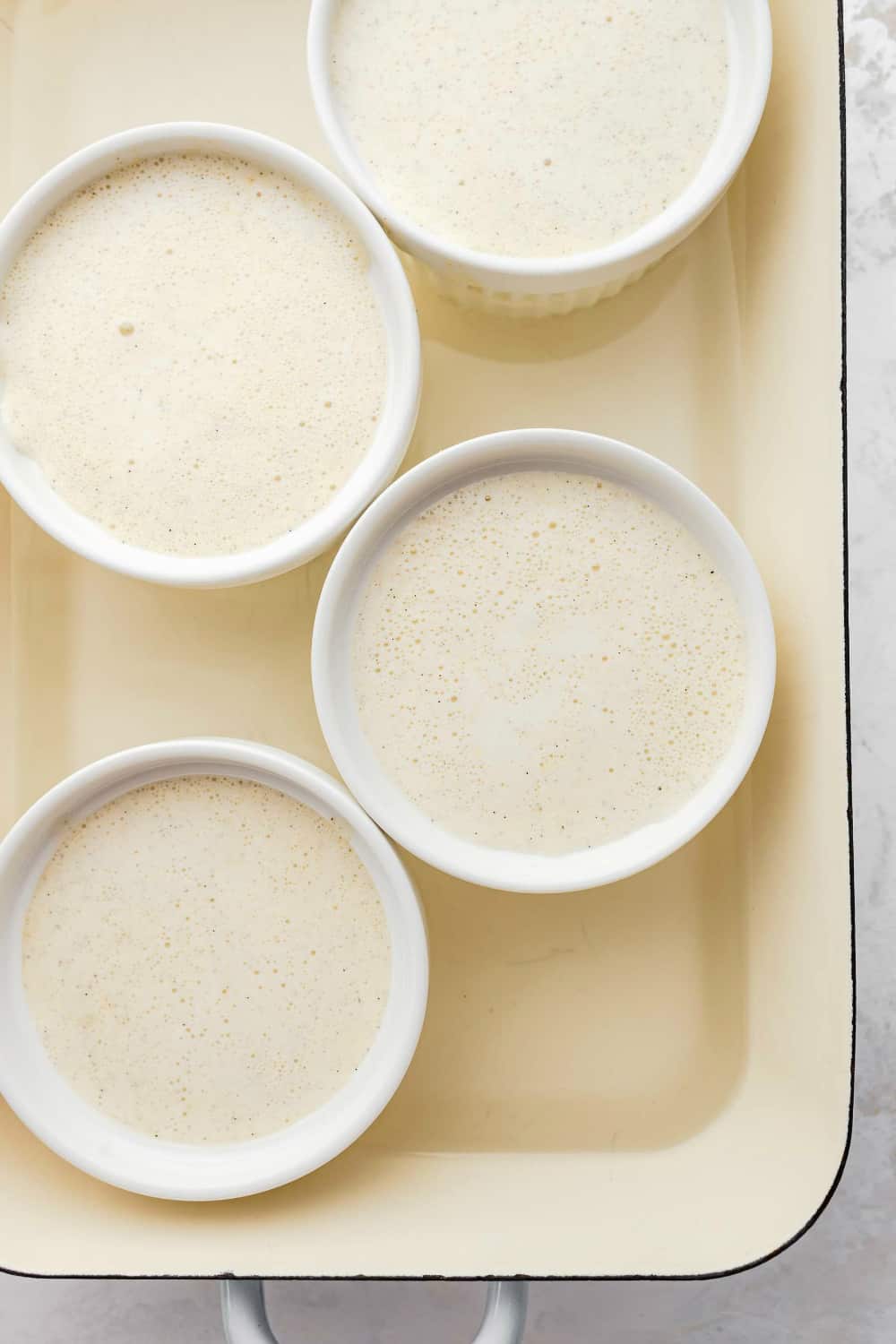 Instead, the custard gets mixed and then baked in ramekins in a water bath.
We already know how to bake cheesecake in a water bath. This is even easier – just make sure to place the pan with the ramekins in the oven before adding the water. Otherwise you risk sloshing water into your custards.
Ask me how I know.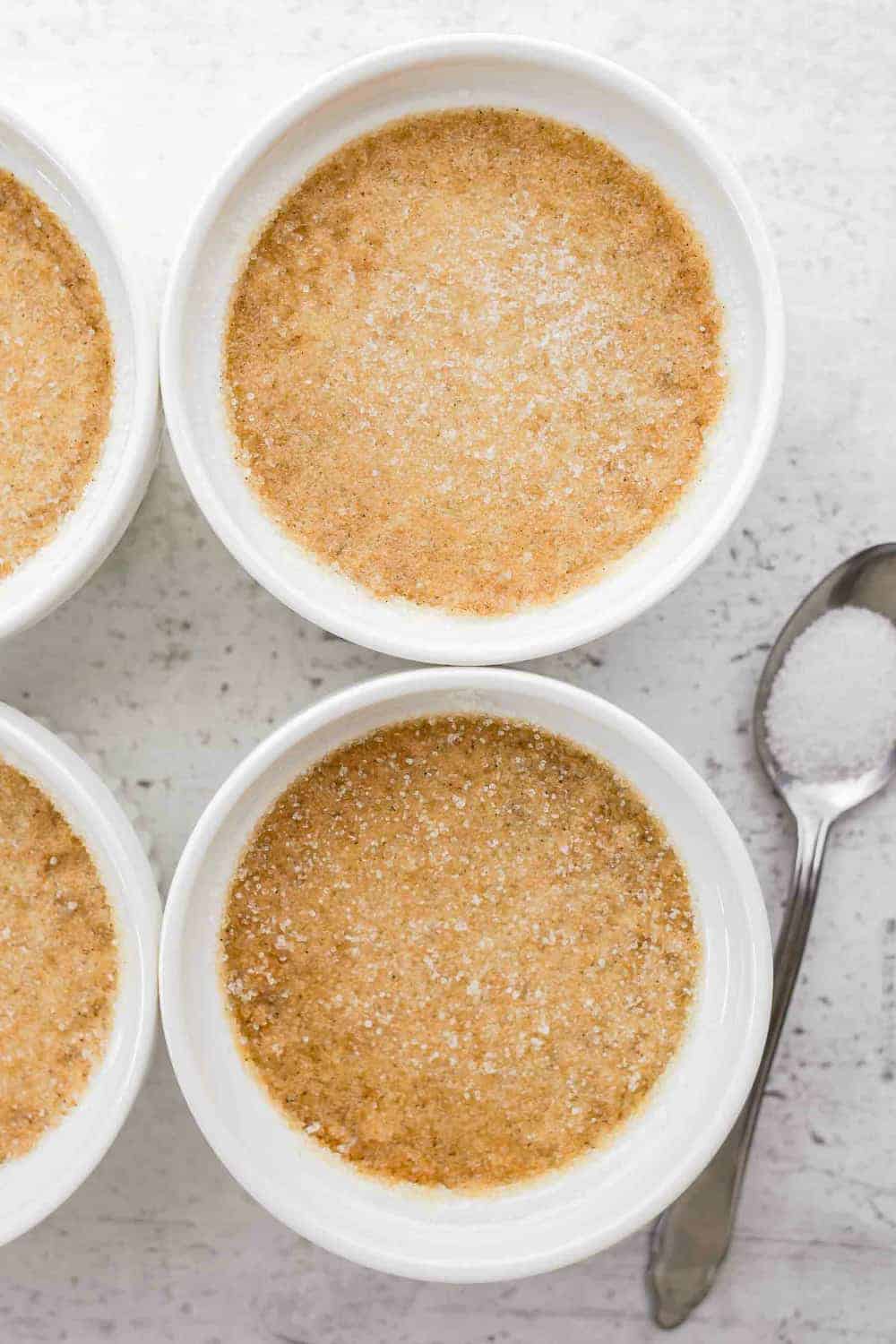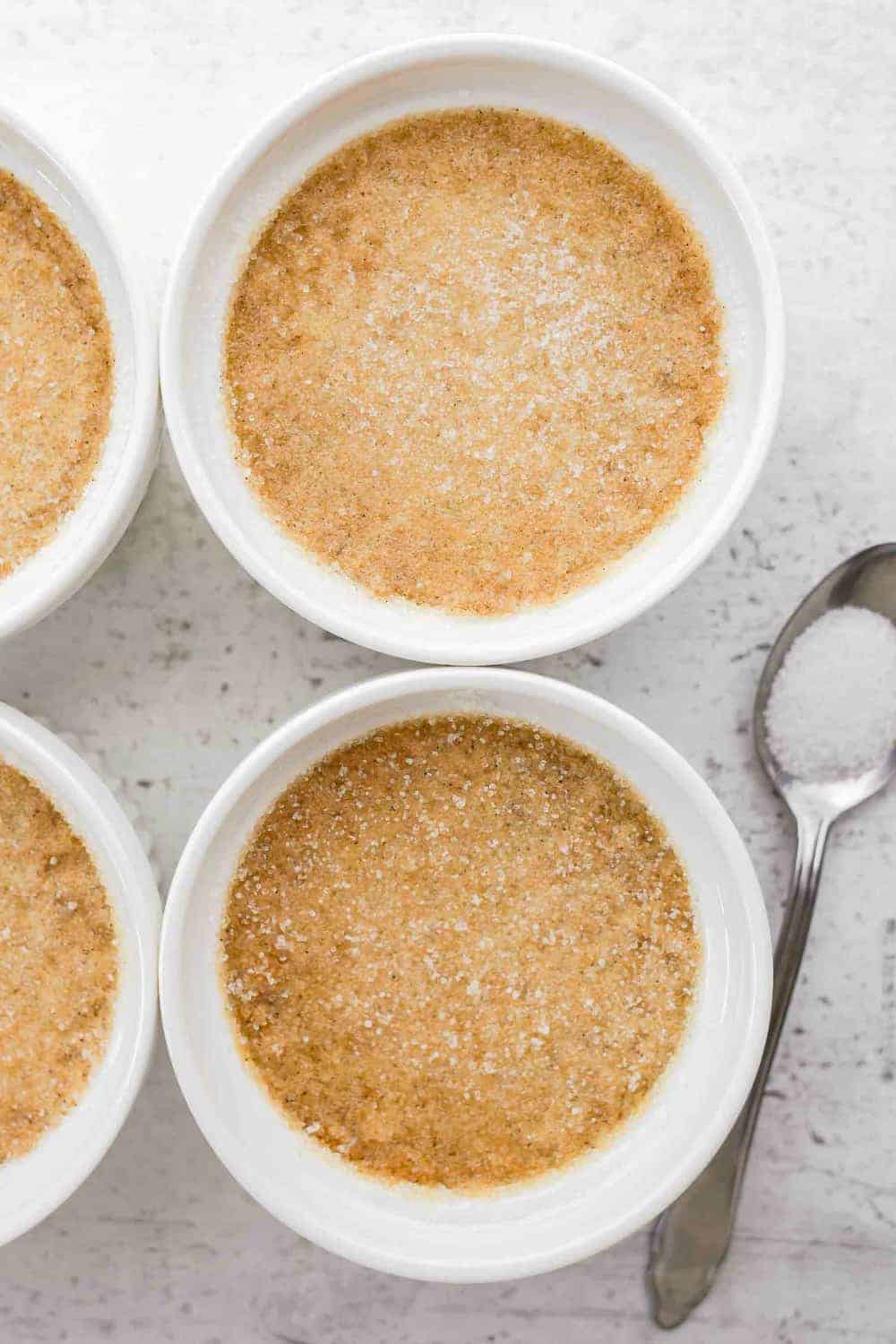 Once the custards bake and cool, all that's left to do is brulee them! You can do this with a brulee torch or under your broiler.
If you go the broiler route, just make sure to keep a close eye on them; they can burn quickly!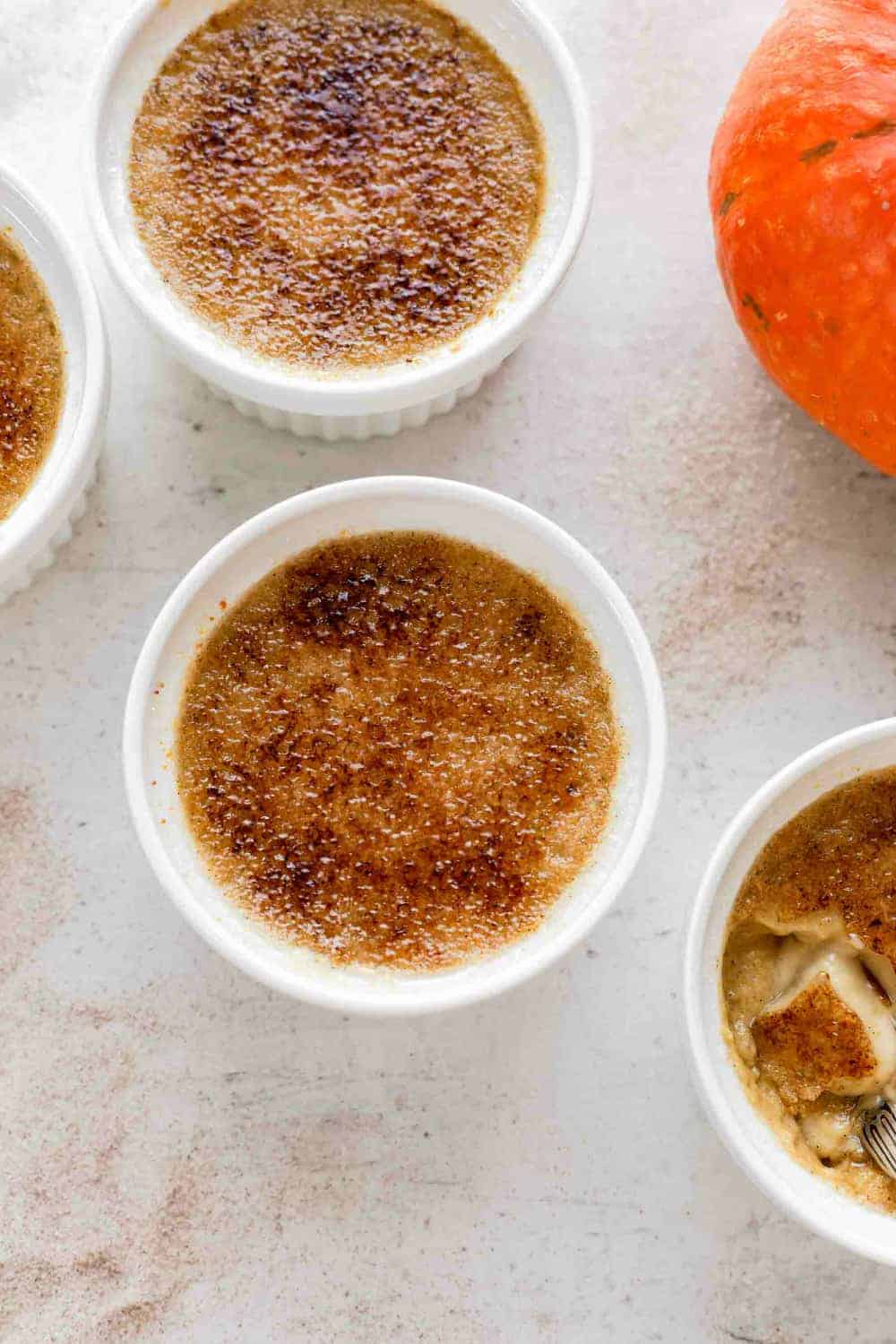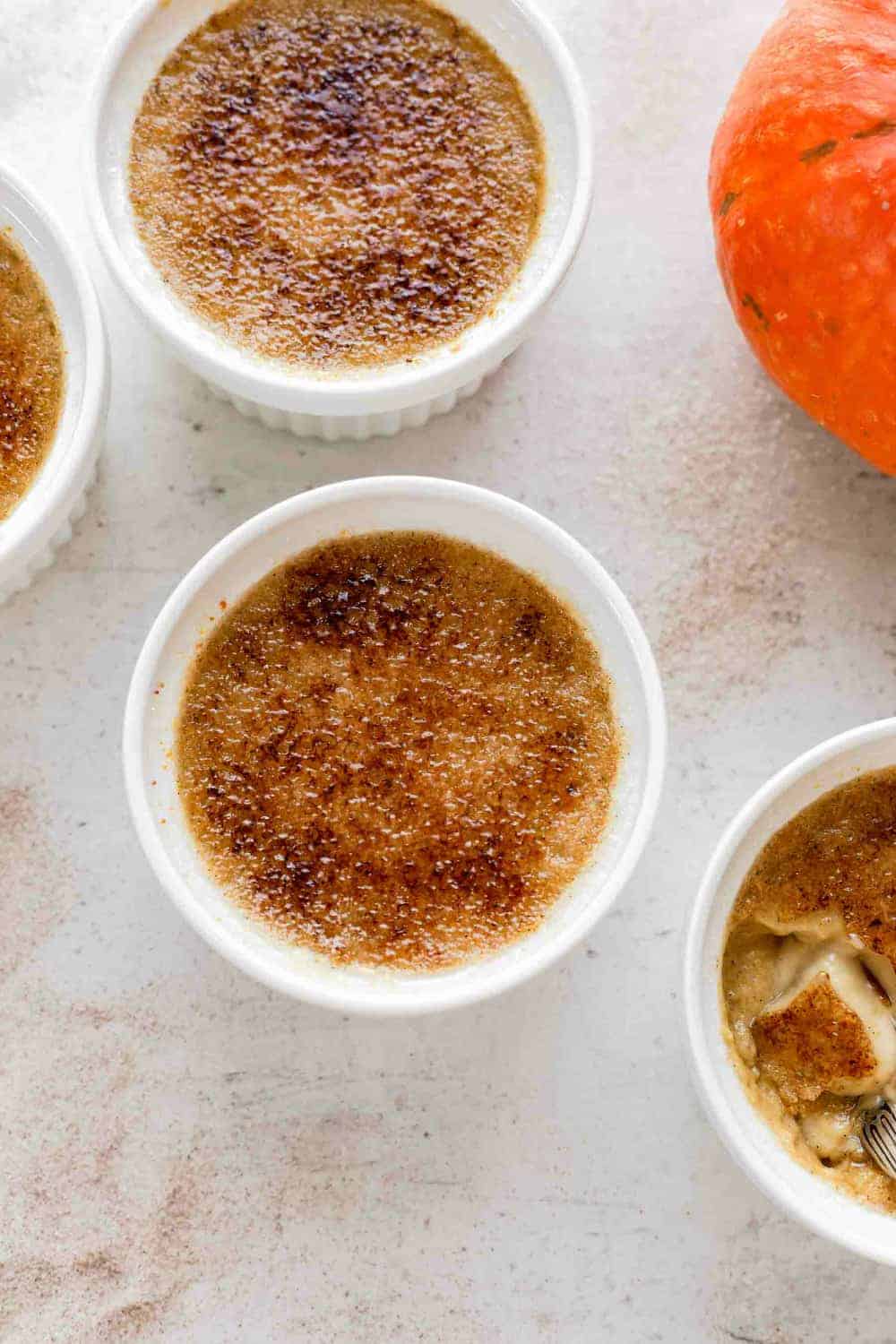 MAKE IT A FANCY HOLIDAY WITH PUMPKIN CREME BRULEE
Since creme brulee is actually pretty easy to make, why not add some pumpkin to it for the fall and holiday season?
I'm telling ya, this Pumpkin Creme Brulee recipe will be your best friend for any holiday dinner party.
We've already covered why this recipe is deceptively impressive. But it's perfect for entertaining.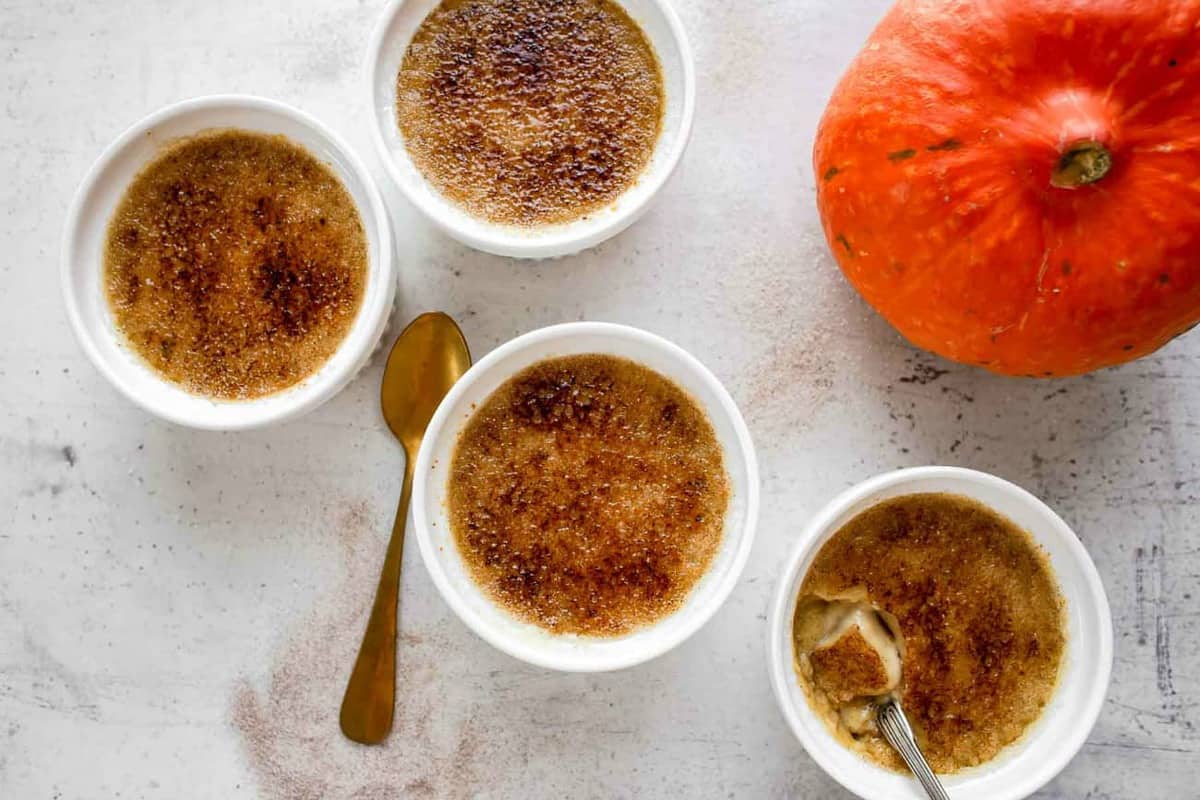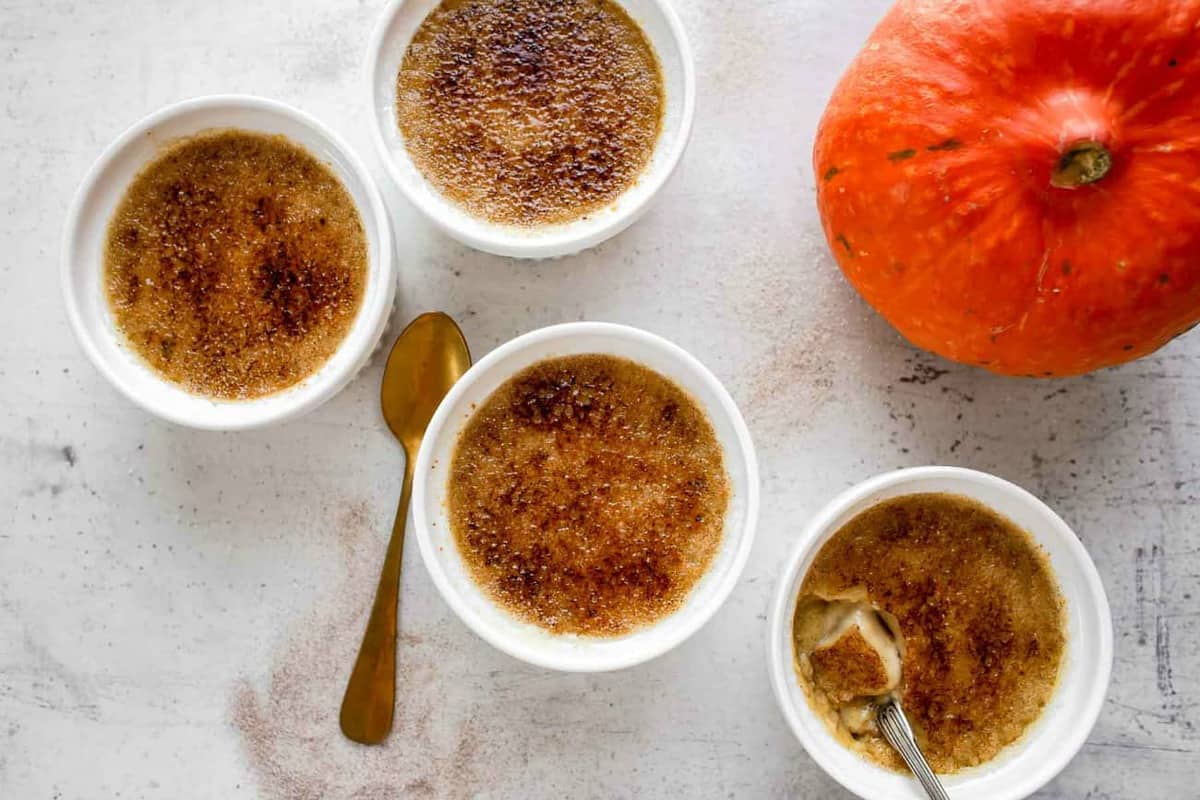 The custards need plenty of time to cool before they can be bruleed and served, so you can easily make them a day ahead of time. Plus, the pumpkin puree and pumpkin pie spice add a depth of flavor that is key for any fall dessert.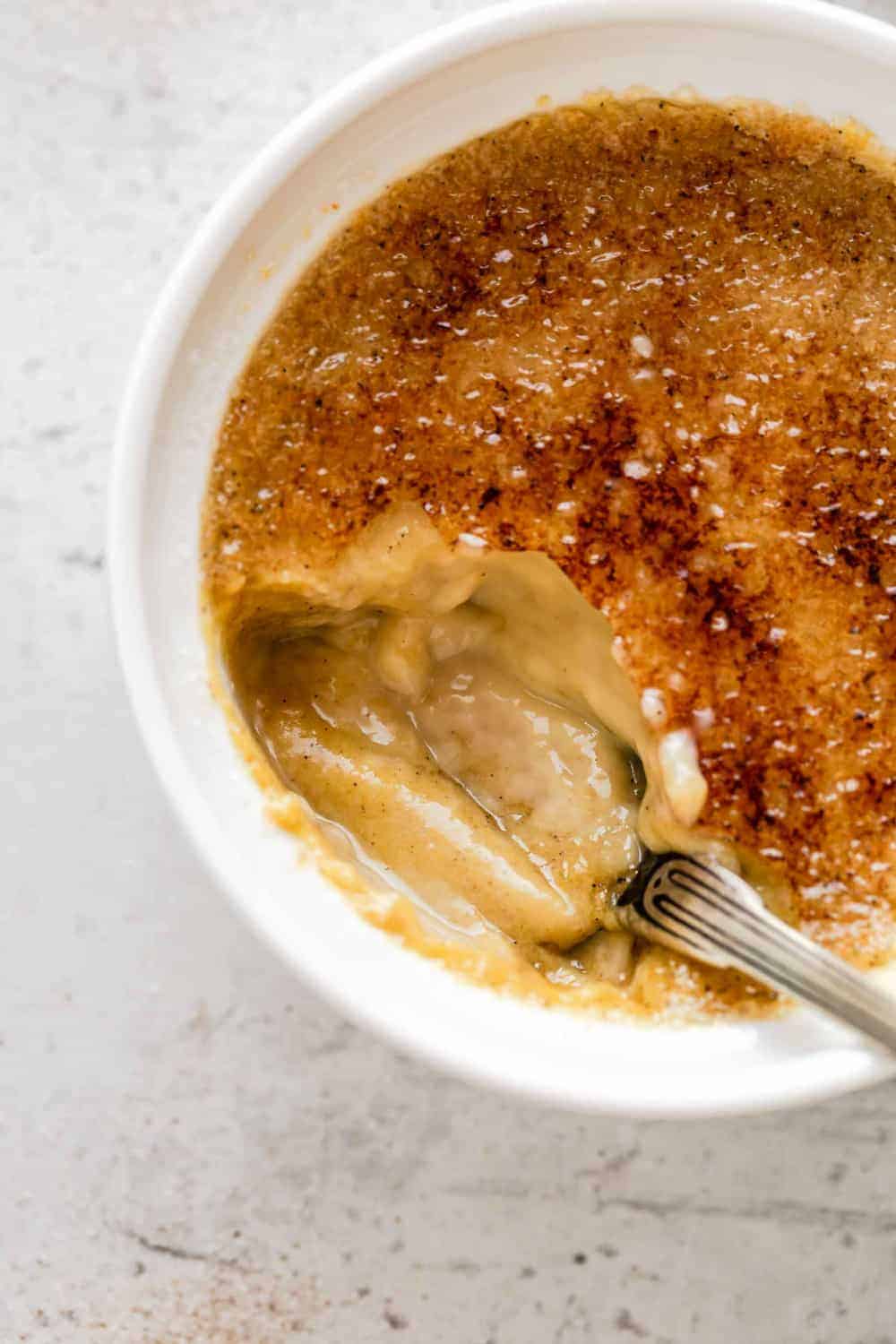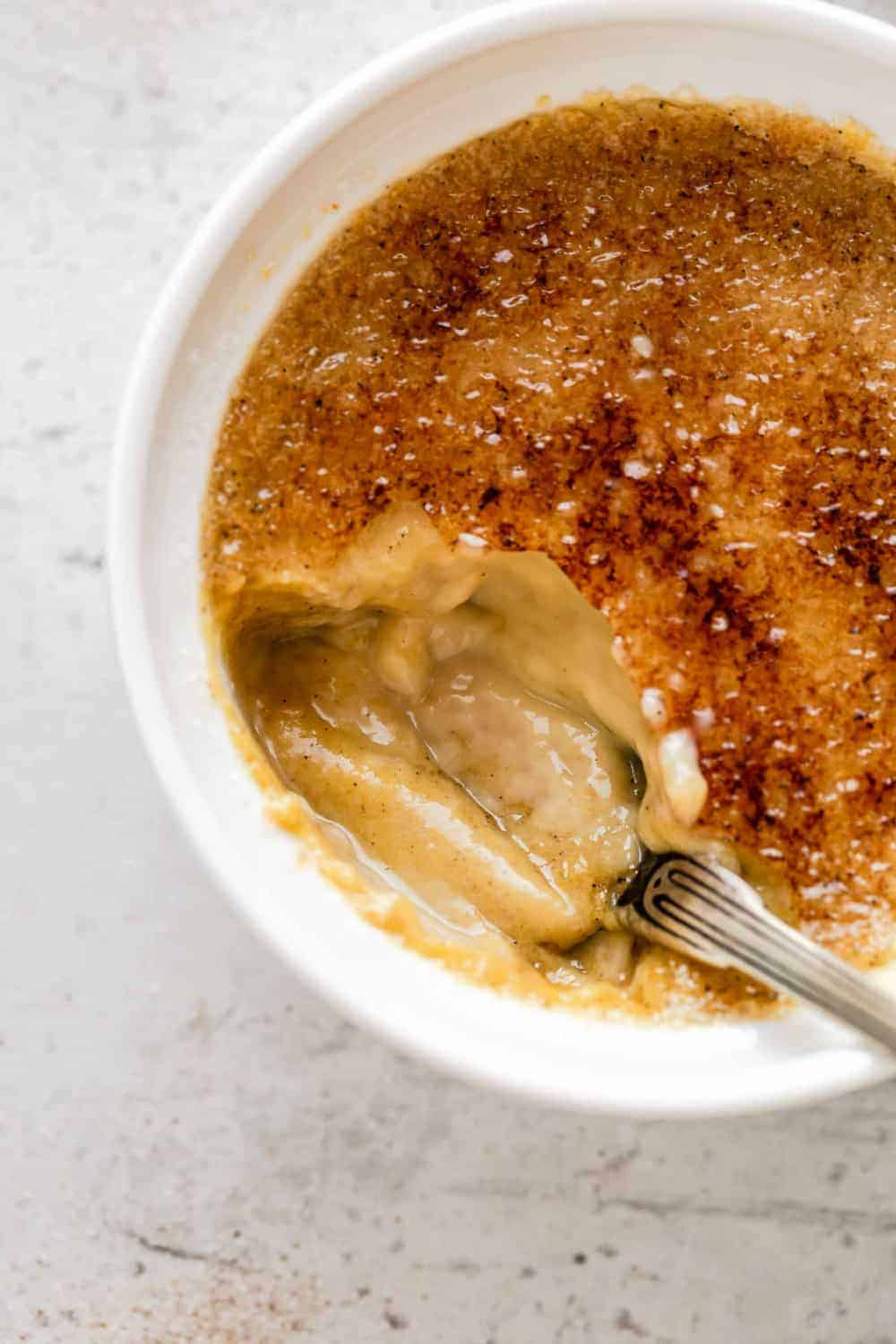 Whether you're hosting a small Thanksgiving or a fall dinner party for friends, Pumpkin Creme Brulee is a recipe you'll want to keep handy this fall. After all, who doesn't want to feel fancy every now and again?