Pumpkin Chocolate Chip Bread is loaded with warm spices, pumpkin and – of course – chocolate chips! This delicious recipe will become a family favorite in no time.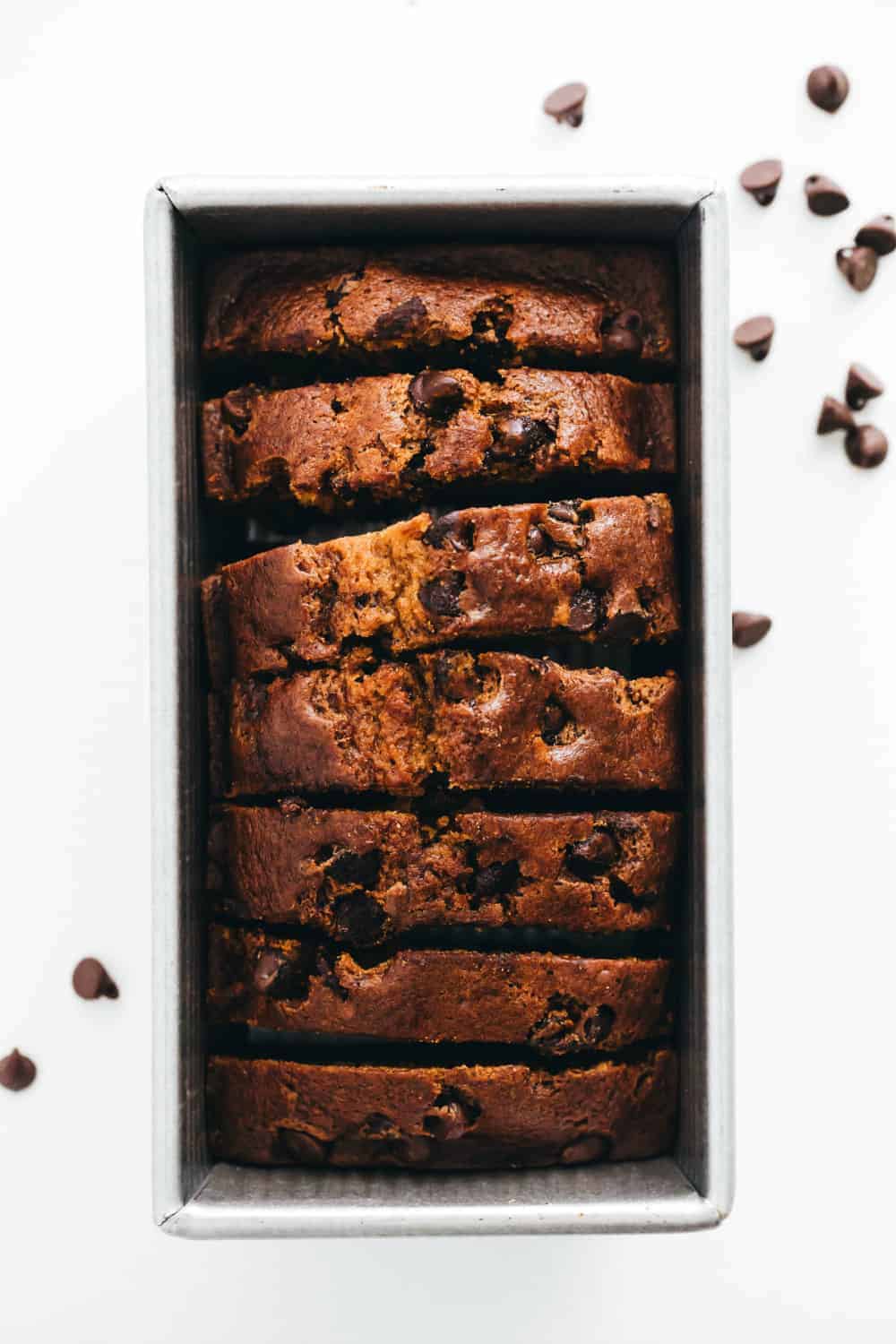 One of my favorite things about the school year starting is that I can unload all of my desserts onto the staff at Elle's school!
Luckily, my aunt works at the school, so most of the staff is aware of what I do for a living, so despite what my husband thinks, I'm not known as the butt-kissing, crazy baking mom. Or maybe I am?!
Either way, I have a whole staff lounge full of teachers and assistants who are happy to accept any of my recipes. So far this year, they tried cookies, cheesecake and this pumpkin chocolate chip bread.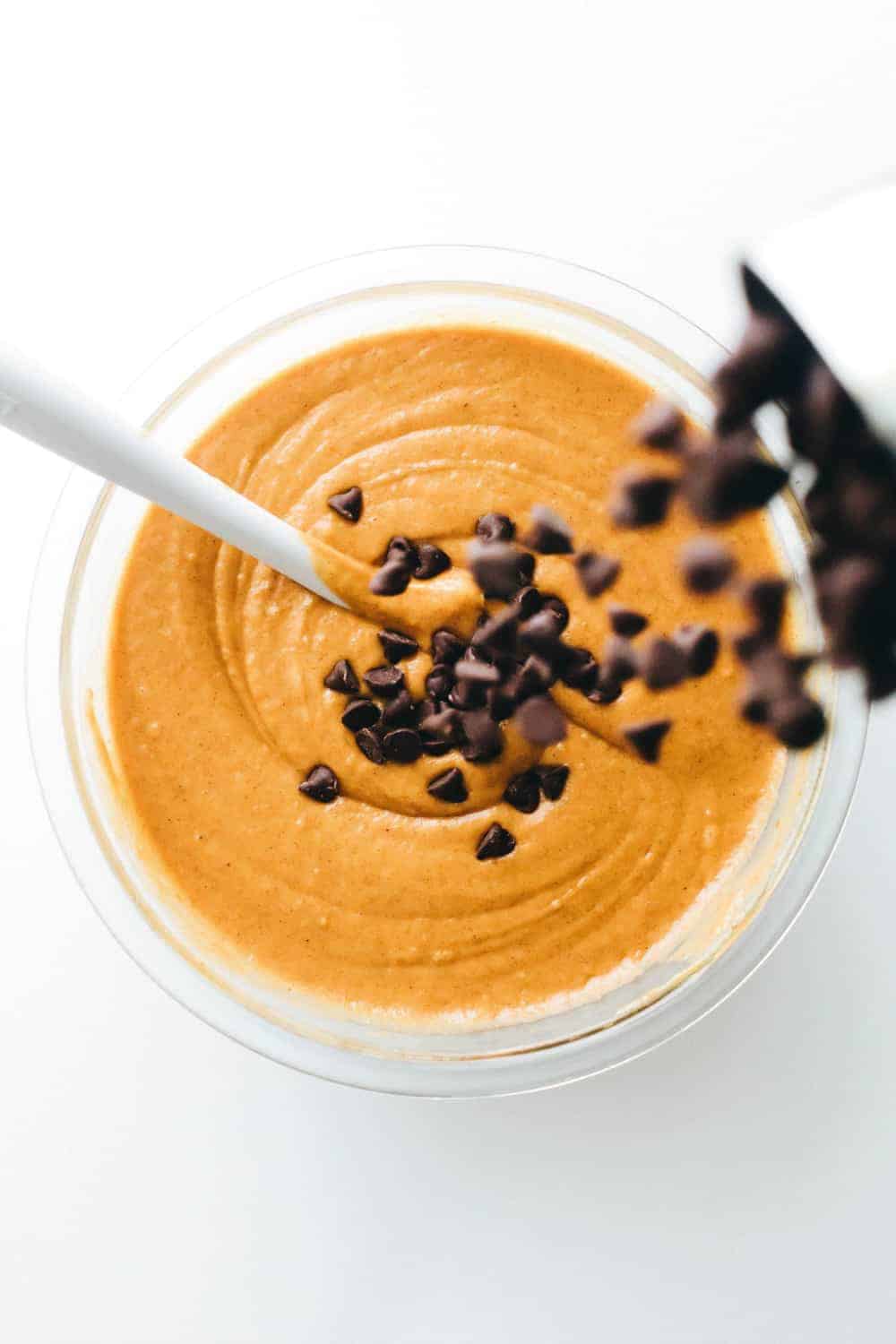 THE BEST CHOCOLATE CHIP PUMPKIN BREAD RECIPE
Every year my Pumpkin Bread is one of the most popular recipes on My Baking Addiction along with my homemade pumpkin pie spice, pumpkin roll and pumpkin crunch cake. Notice a theme here?
(Side note: If you love fall baking as much as I do, get in the kitchen and whip up a triple batch of the pumpkin pie spice recipe, store it in an airtight jar, and you'll have your own spice blend for every pumpkin recipe you whip up from now until December.)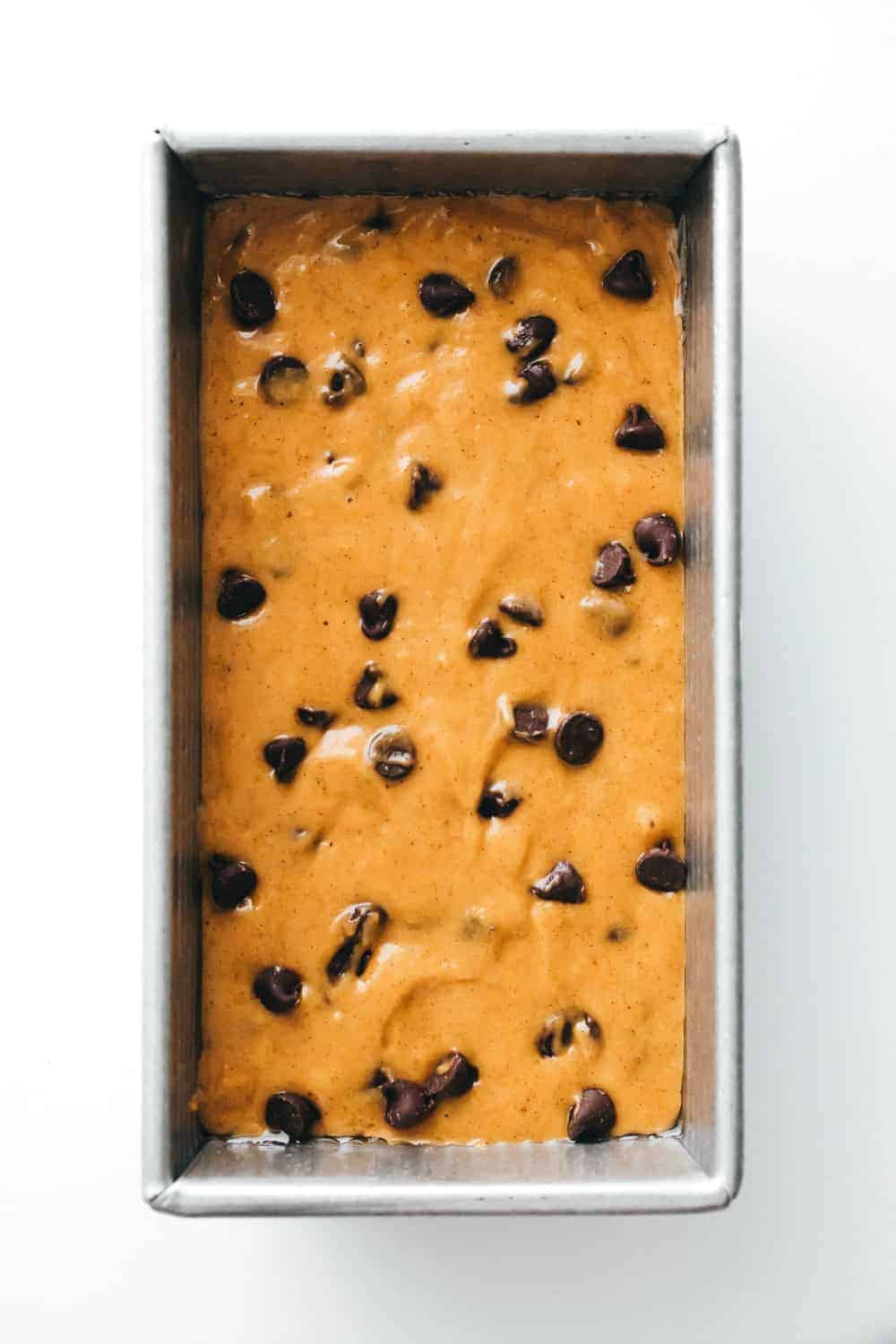 I've been making pumpkin bread for years – long before my blog and it shows up countless times in my kitchen throughout the season. Although I've made this pumpkin chocolate chip bread recipe many times throughout the years, I haven't shared it with you until now!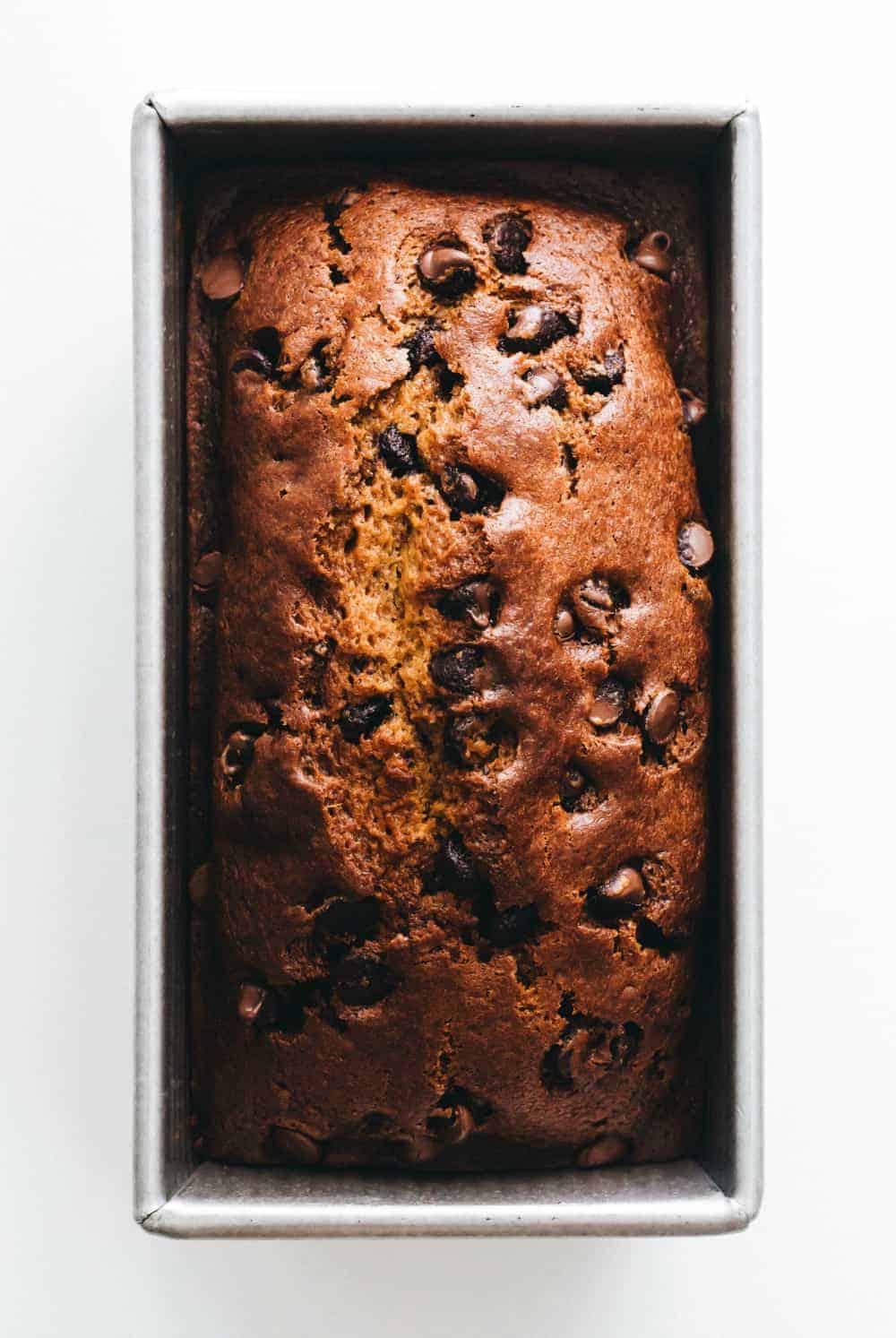 Pumpkin Chocolate Chip Bread is sweet, spicy, chocolatey and incredibly moist. I know, I know, moist is not my favorite word either, but there is really no way to adequately describe this recipe without mentioning that word.
I also know that there are many people who don't think chocolate belongs in or on any pumpkin recipe, but trust me on this one – the combination is quite delicious!
Just like the original recipe, this pumpkin chocolate chip bread gets better with time, so make it a day or two in advance of when you plan on eating it or gifting it.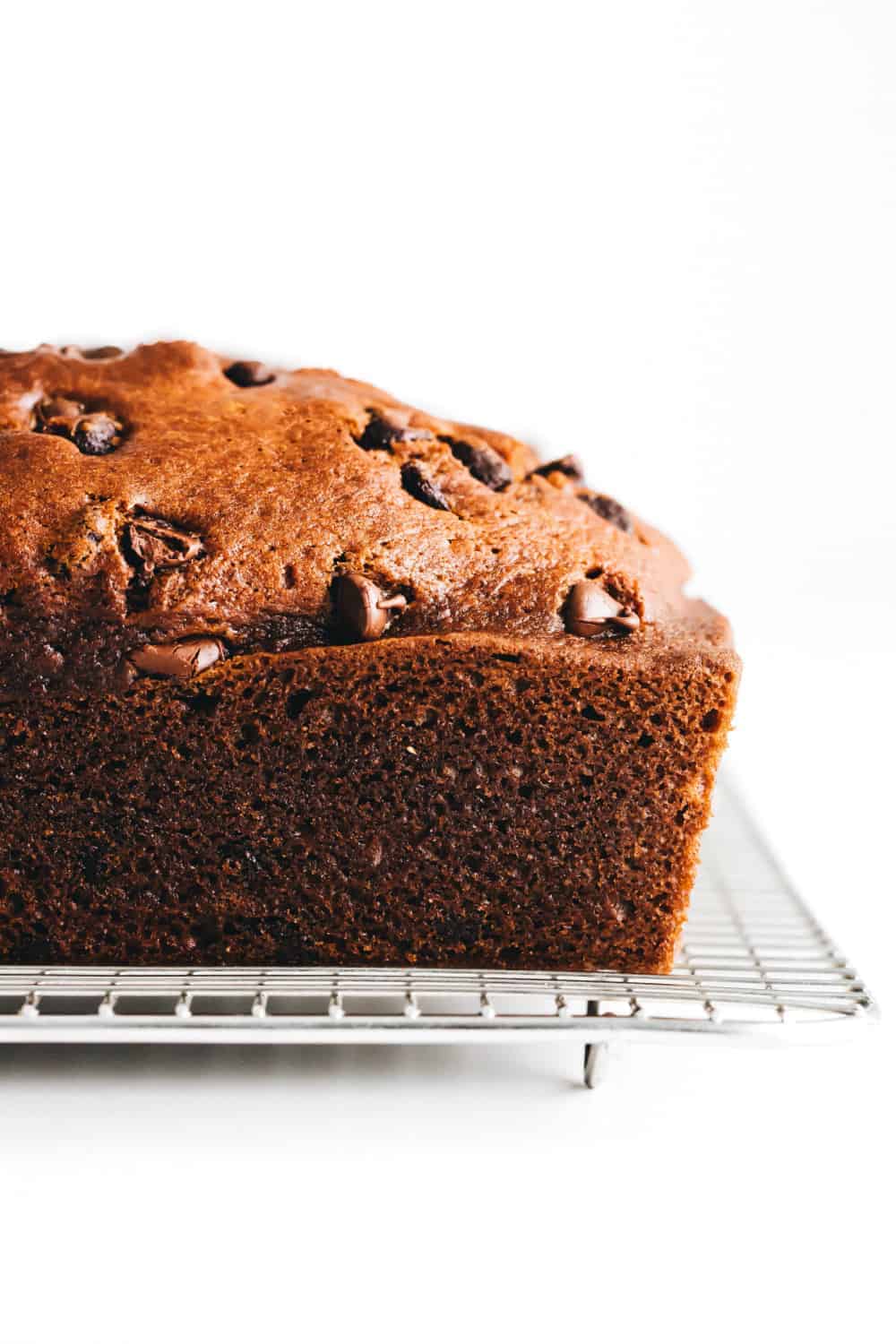 HOW TO MAKE PUMPKIN CHOCOLATE CHIP BREAD
This Pumpkin Chocolate Chip Bread is seriously easy to make. It takes a bit of time to bake, but I bet you can pull together the batter in about the same amount of time it takes for the oven to preheat.
Like all quick-bread recipes, mix together the wet ingredients – which in this case includes a whole can of pumpkin puree – in one bowl.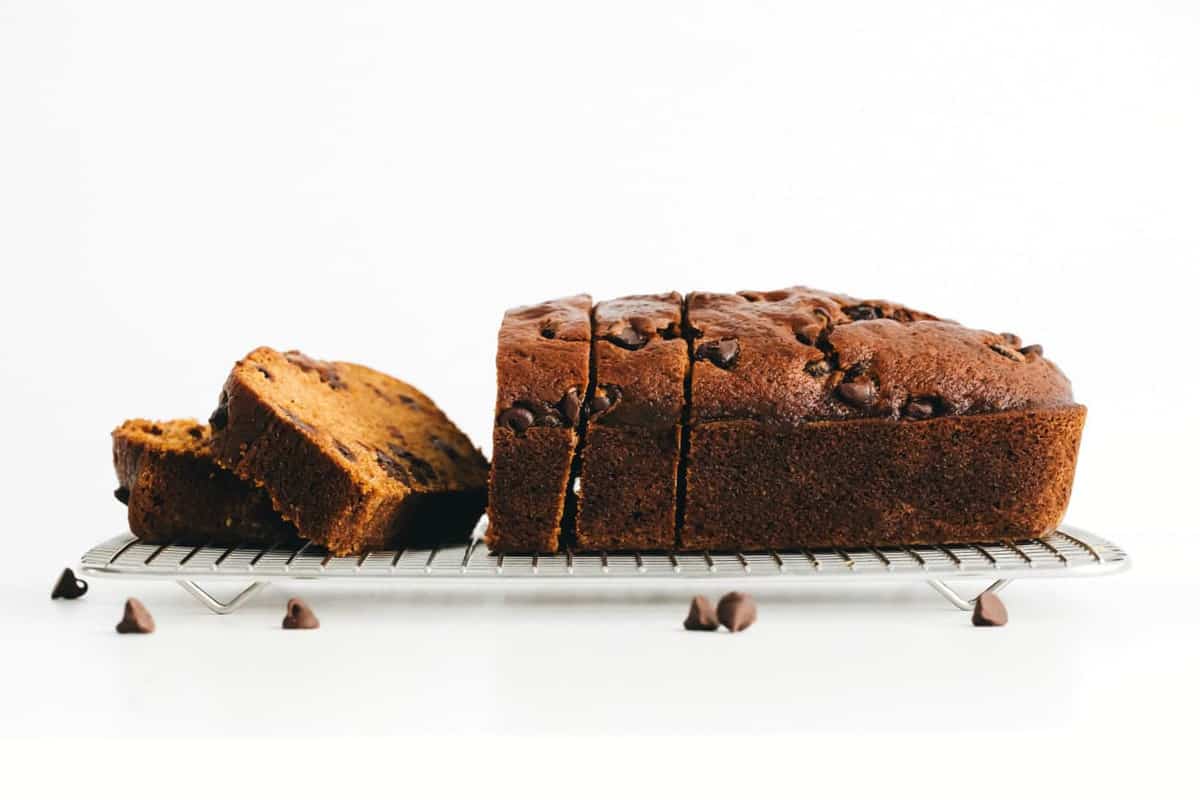 Make sure to use pumpkin puree, not pumpkin pie filling!
In another bowl, whisk together the dry ingredients. From there, mix the two together and fold in 2 whole cups of chocolate chips before dividing into prepared loaf pans.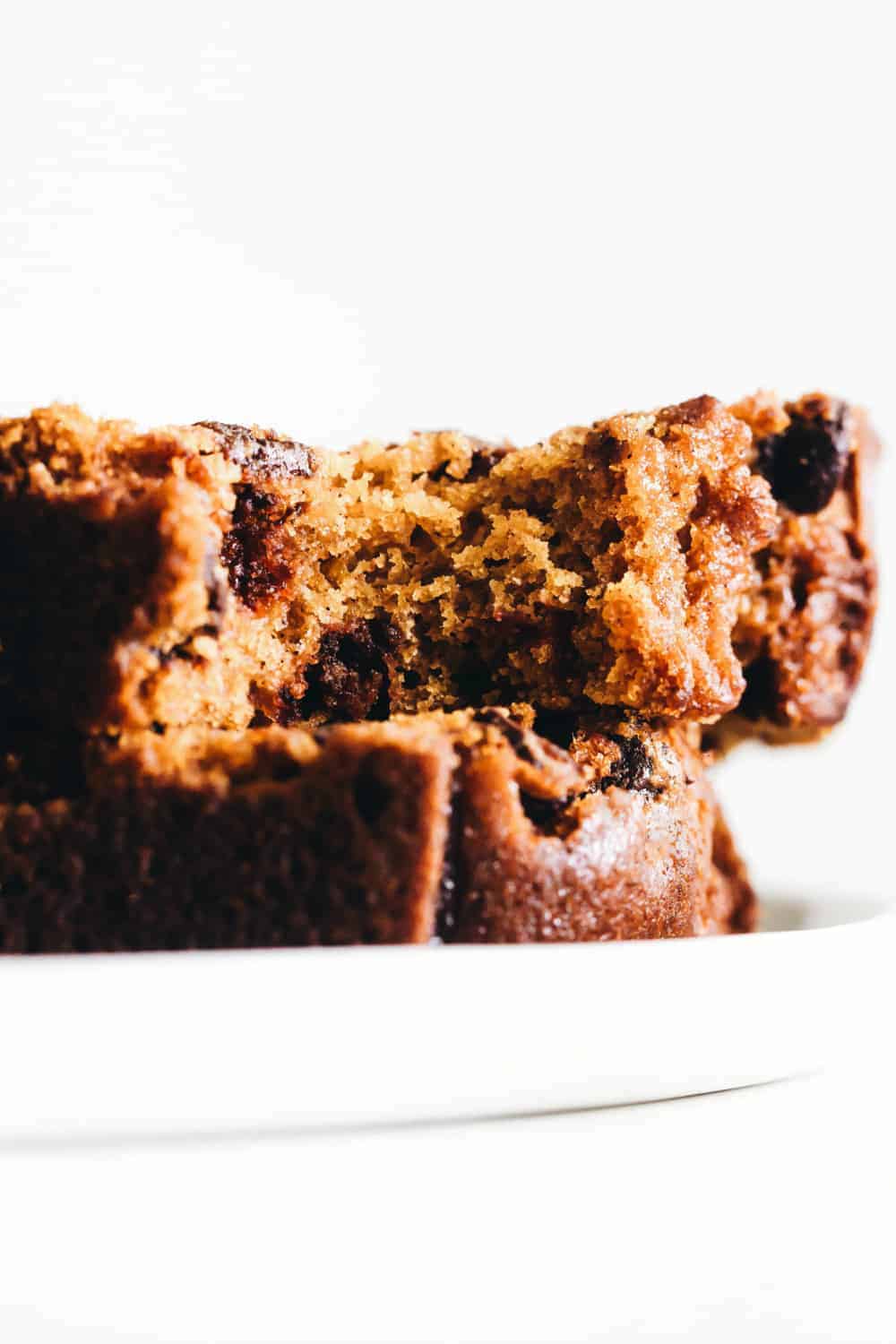 This Pumpkin Bread recipe makes 2 loaves, so you could always keep one loaf for yourself and gift the other to a friend, neighbor, or teacher.
Or try baking it into mini loaves, or even into pumpkin muffins for easy gifting!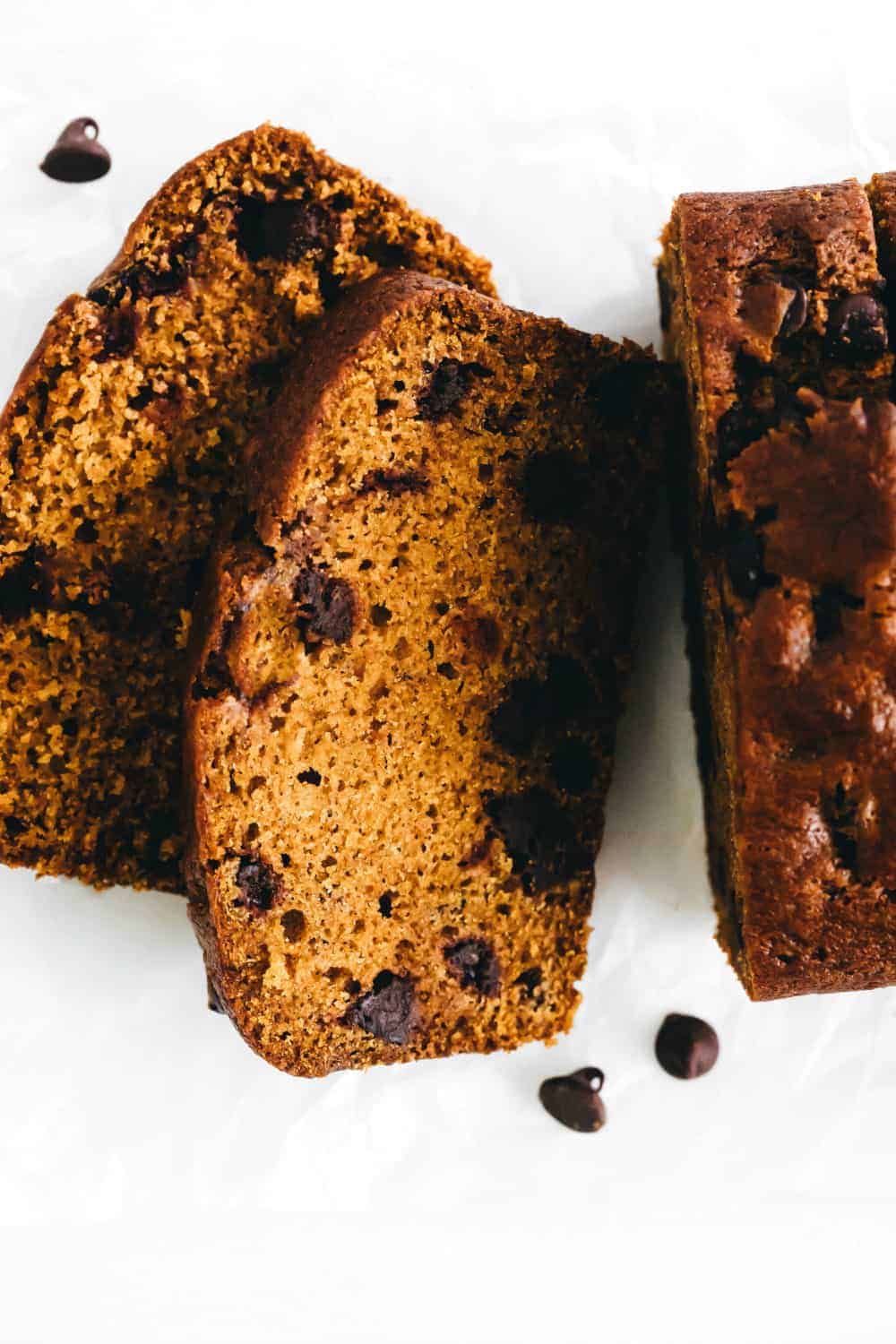 Pumpkin Chocolate Chip Bread is going to be your family's new favorite fall recipe – I know it's ours.