If you love a classic tiramisu but have never made it at home, it's not as hard as you may think! Learn how to make tiramisu and wow your loved ones with this elegant dessert.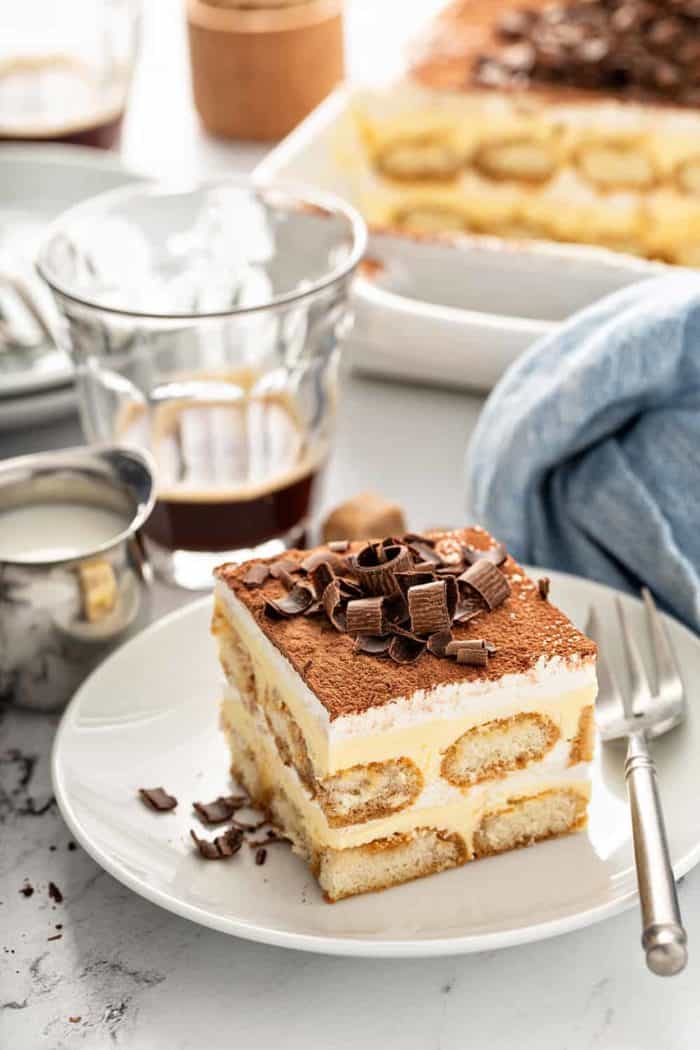 The very first time I had Tiramisu, I was smitten with it. I was in high school and my family had a little birthday celebration for me at Buca di Beppo.
Instead of birthday cake, they served tiramisu in a giant bowl complete with candles. And right then and there, it immediately became one of my very favorite desserts.
I actually love tiramisu so much that I have made a few different tiramisu-inspired desserts before. Tiramisu Brownies, this Tiramisu Martini, and White Chocolate Tiramisu Pudding Cups are all inspired by the flavors of the Italian classic.
But I realized something recently. I have never shared my classic tiramisu recipe here before!
Obviously I had to fix that immediately.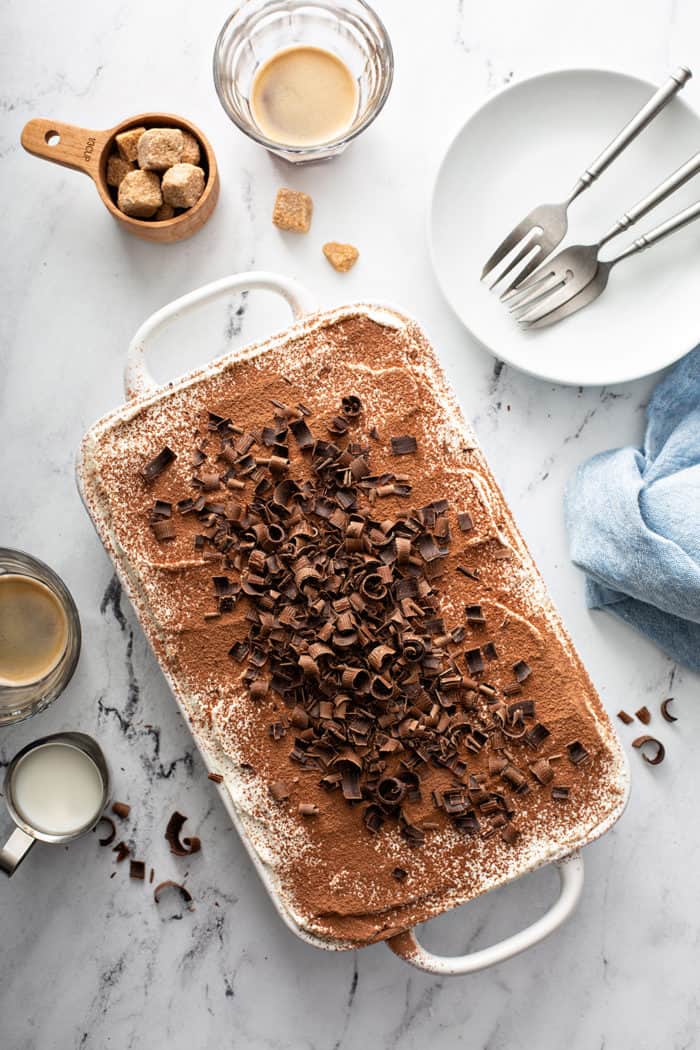 WHAT IS TIRAMISU?
Have you ever eaten tiramisu? I love it, but also know a number of people who have heard of it but have never tried it themselves.
Tiramisu is a layered, coffee-flavored Italian dessert. The layers consist of ladyfingers soaked in coffee and sometimes alcohol, mascarpone cream, and whipped cream. To finish, it is dusted with cocoa powder.
The finished dessert is served cold, which makes it the perfect dessert to make ahead (more on that later).
If you love coffee-flavored desserts, you'll love this recipe.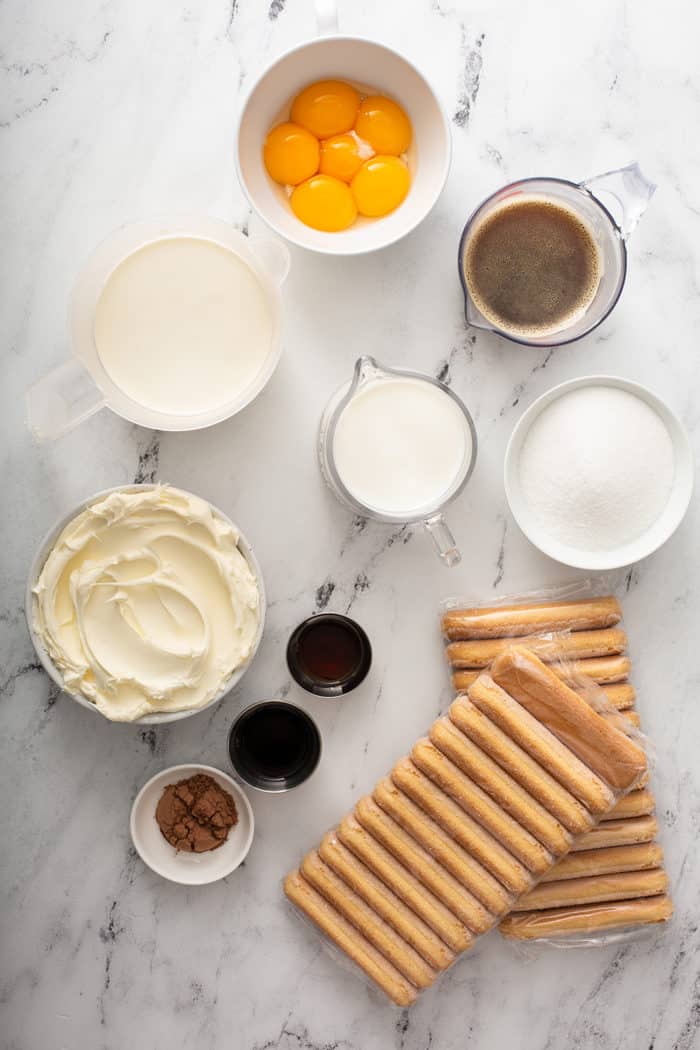 TIRAMISU INGREDIENTS
A traditional tiramisu recipe is typically made using:
Egg yolks
Sugar
Whole milk
Heavy cream
Vanilla
Mascarpone cheese
Coffee
Alcohol
Ladyfingers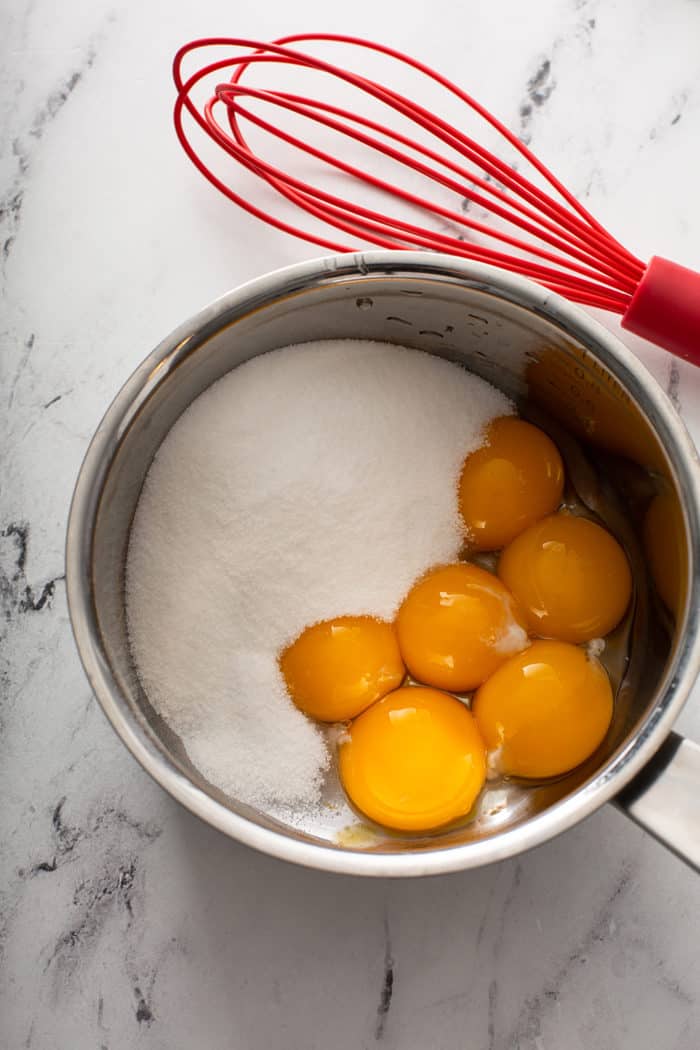 Mascarpone cheese is a soft Italian cheese that resembles cream cheese. It is lightly tangy, easy to spread, and can even be used in recipes like mascarpone cheesecake and mascarpone pancakes.
You can even learn how to make mascarpone at home, but I usually just buy mine at the store.
Ladyfingers are sometimes called "finger biscuits" or "sponge fingers" and are a sweet, dry sponge cookie shaped like a finger.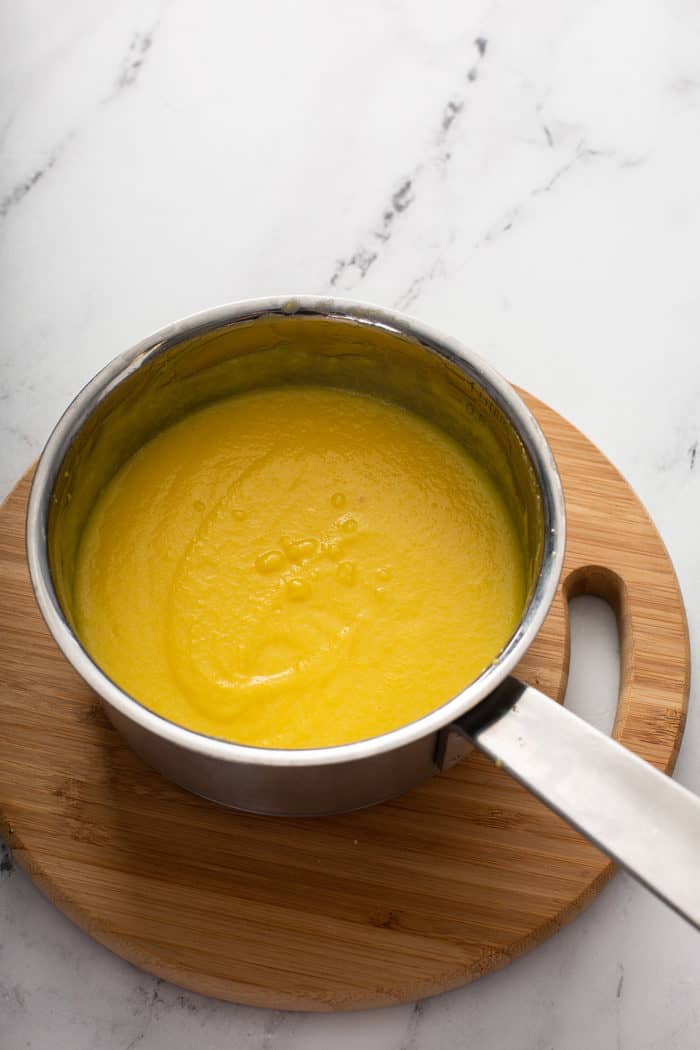 Most of the ladyfinger cookies you can find in grocery stores are dry, crunchy, and similar to biscotti. The ones I see most often and typically buy are the Alessi brand.
You will occasionally find soft, spongey, cake-like ladyfingers, though. While my tiramisu recipe was developed to use the dry, crunchy ladyfingers, I include notes on how to adapt the recipe if you happen to have the cakey ones instead.
As for alcohol, I prefer to use Kahlua or dark rum in my tiramisu, with Kahlua being my favorite. Other recipes call for marsala wine or madeira or even Irish cream or brandy.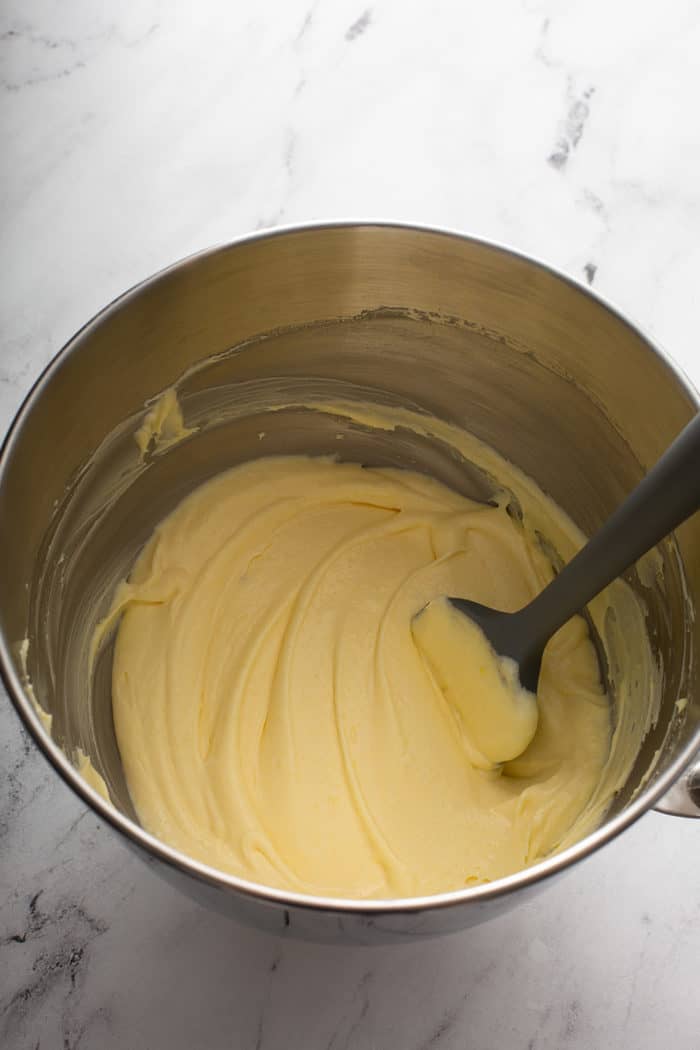 DO I HAVE TO USE ALCOHOL IN THE RECIPE?
Not into alcohol? That's fine! You could totally leave the alcohol out of your tiramisu.
If you omit the alcohol you might need a bit more coffee for dipping the ladyfingers, but you won't need to make any other changes to the recipe.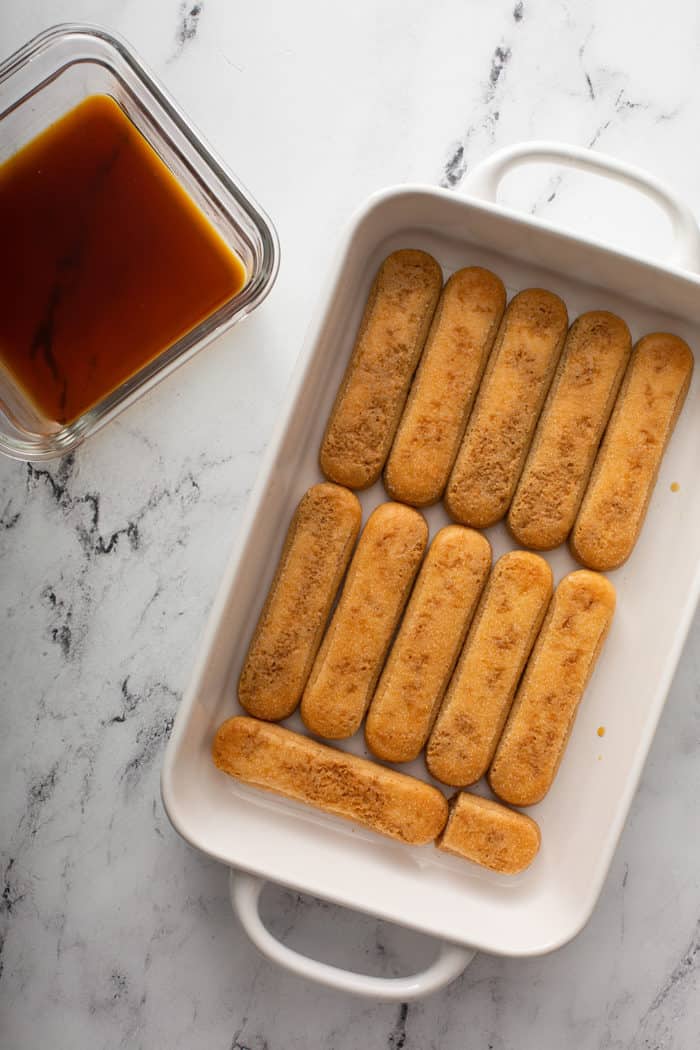 HOW TO MAKE TIRAMISU AT HOME
I know tiramisu looks super fancy, and it really is an elegant dessert! But just like making homemade truffles, when you break down the steps, I promise it's totally doable.
To make tiramisu:
Make a simple custard with egg yolks, sugar, and milk.
Beat together the chilled custard with room temperature mascarpone cheese.
Whip heavy cream with vanilla until stiff peaks form.
Combine strong coffee with your alcohol of choice and dip each ladyfinger into this mixture.
Assemble the tiramisu by making a layer of dipped ladyfingers, a layer of mascarpone cream, a layer of whipped cream, and repeat.
Dust the top with cocoa powder before chilling for at least 6 hours or overnight.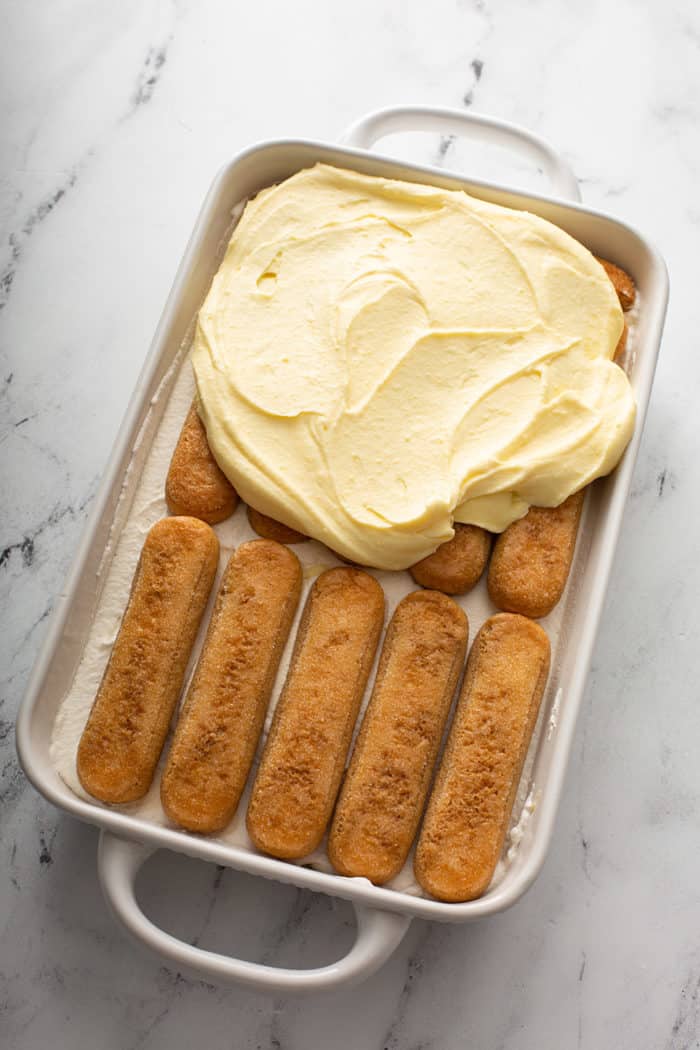 The hardest part of making this recipe is making the custard for the mascarpone cream. I make mine in a saucepan over medium heat, whisking the egg yolks, sugar, and milk constantly until the mixture boils.
Boil the custard for 1 minute, then immediately remove it from the heat and let it cool slightly before chilling it in the fridge.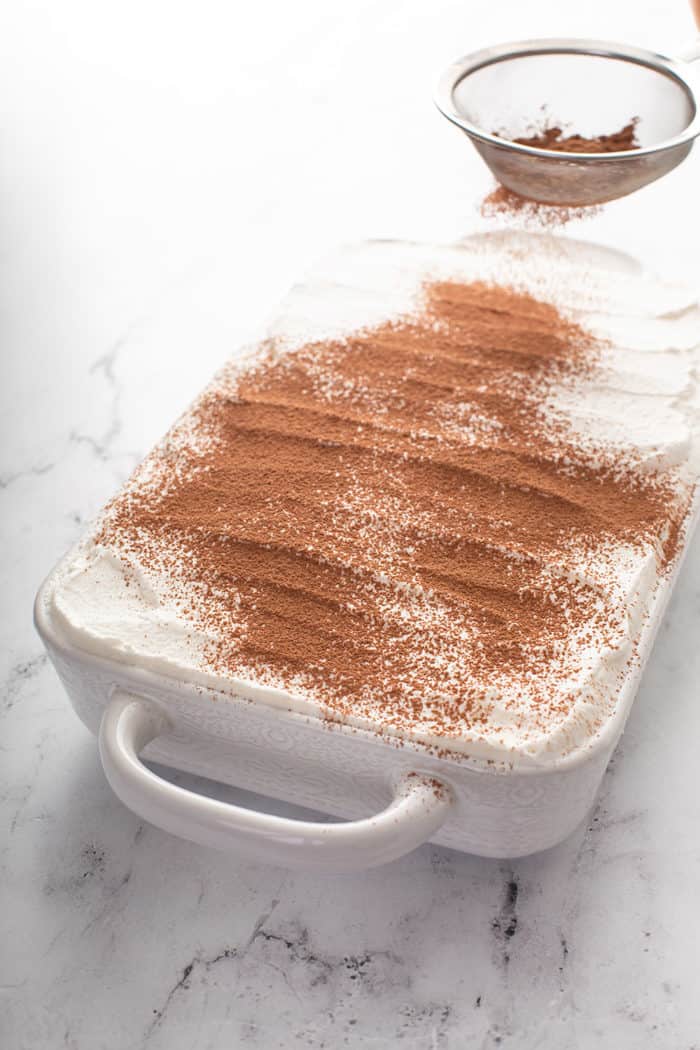 You'll feel like you did something wrong because the mixture will appear slightly curdled. I promise – it'll come together and everything will smooth out when you beat in the mascarpone.
Since the ladyfingers soften quite a bit after they've been dipped in the coffee mixture, I recommend dipping each one just before you place it into the dish.
I like to finish mine off by topping it with some chocolate curls.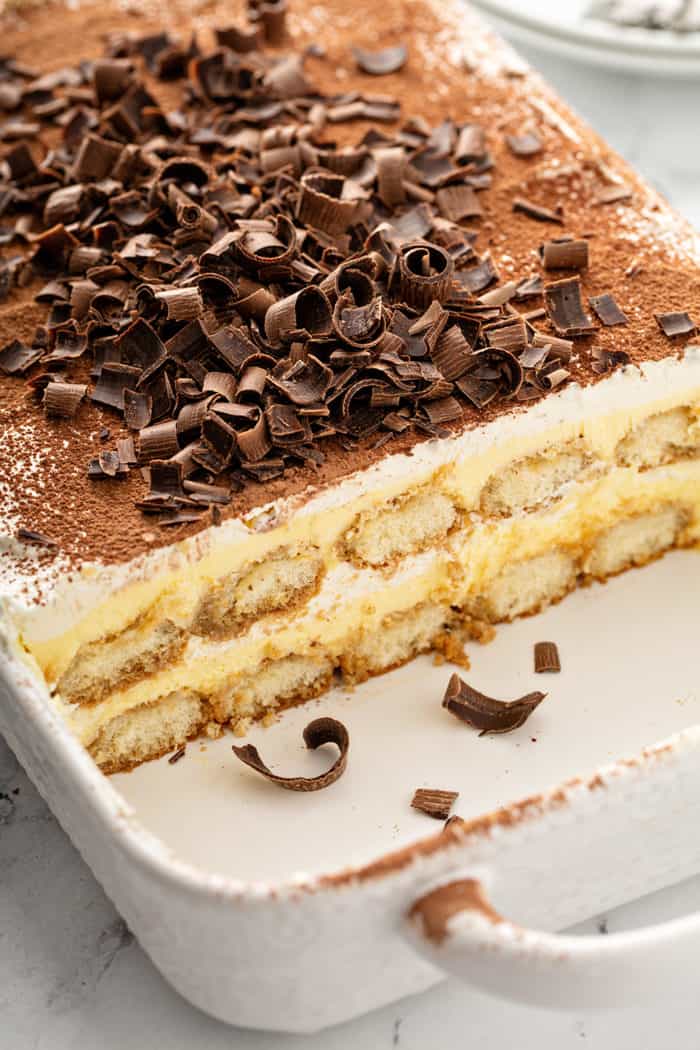 MAKING TIRAMISU AHEAD OF TIME
Since this recipe needs to chill in the refrigerator for at least 6 hours, it is a great make-ahead dessert. I actually think it tastes better when it chills overnight!
Assemble the dessert the night before and dust with some extra cocoa powder or top it with chocolate shavings or chocolate curls just before serving to freshen it up a bit.
I can promise, once you know how to make tiramisu at home, you'll get a real kick out of making this elegant dessert and impressing the heck out of your friends and family!