What chocolate lover wouldn't be thrilled with rich, decadent truffles for Valentine's Day? Instead of heading to the nearest chocolate shop, pick up a few items from the market and make these simple homemade truffles with your own two hands!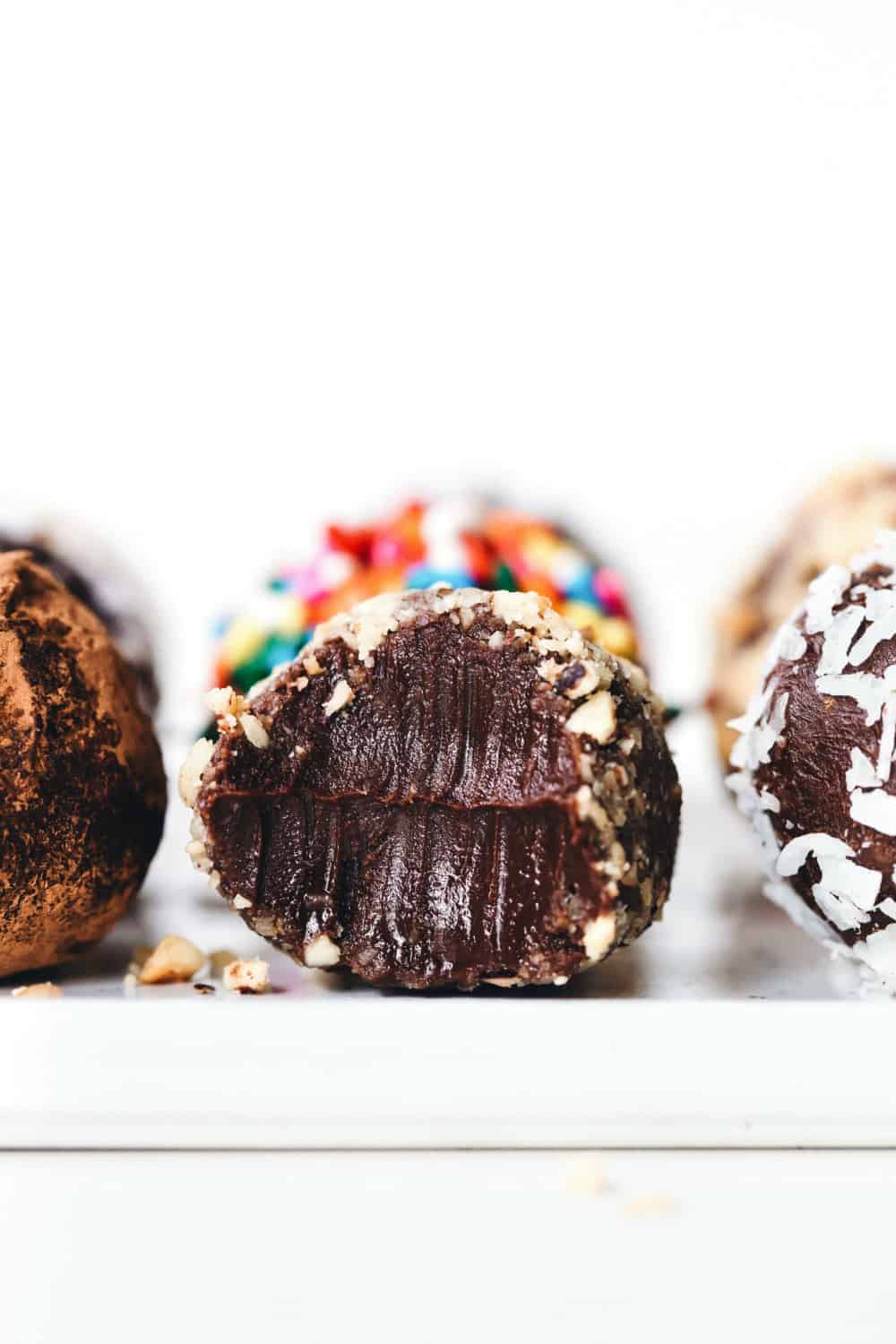 There is something really special about being able to create a delicious and meaningful Valentine's Day gift for your sweetie. Plus, it's a great way to show how much you care without breaking the bank!
Homemade truffles may seem a little intimidating; after all, they are sold in high-end chocolate boutiques for some serious cash. However, making homemade truffles yourself is simple and actually quite fun.
Unless of course you don't like getting your hands dirty, and by "dirty" I mean full of chocolate.
Nervous yet? No worries, I am going to walk you through the process and provide you with an easy truffle recipe that's so simple, even the Worst Cook in America could make them with rocking results.
Your Valentine will be so surprised this year to open up a box of homemade truffles!
Let's get started!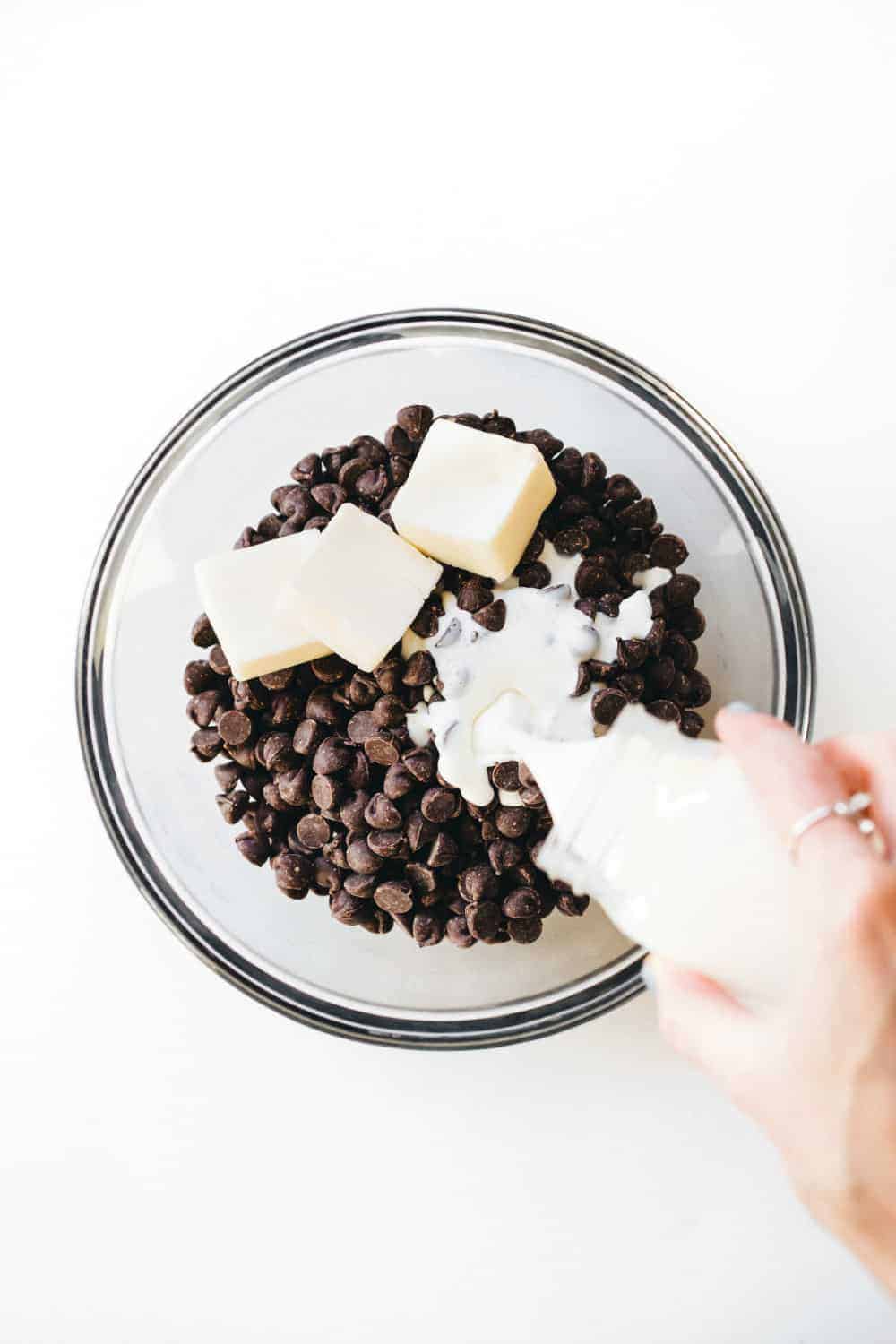 WHAT IS A CHOCOLATE TRUFFLE?
A chocolate truffle is basically ganache that is firmed up in the refrigerator, formed into balls and rolled in cocoa powder.
No idea what ganache is? In its basic form, ganache is simply a mixture of chocolate and cream.
We have made ganache for many recipes in the past, including Banana Bundt Cake with Chocolate Ganache, Chocolate Peppermint Mini Bundt Cakes, and Chocolate Zucchini Cake. In this post, I will be referring to the truffle mixture as ganache.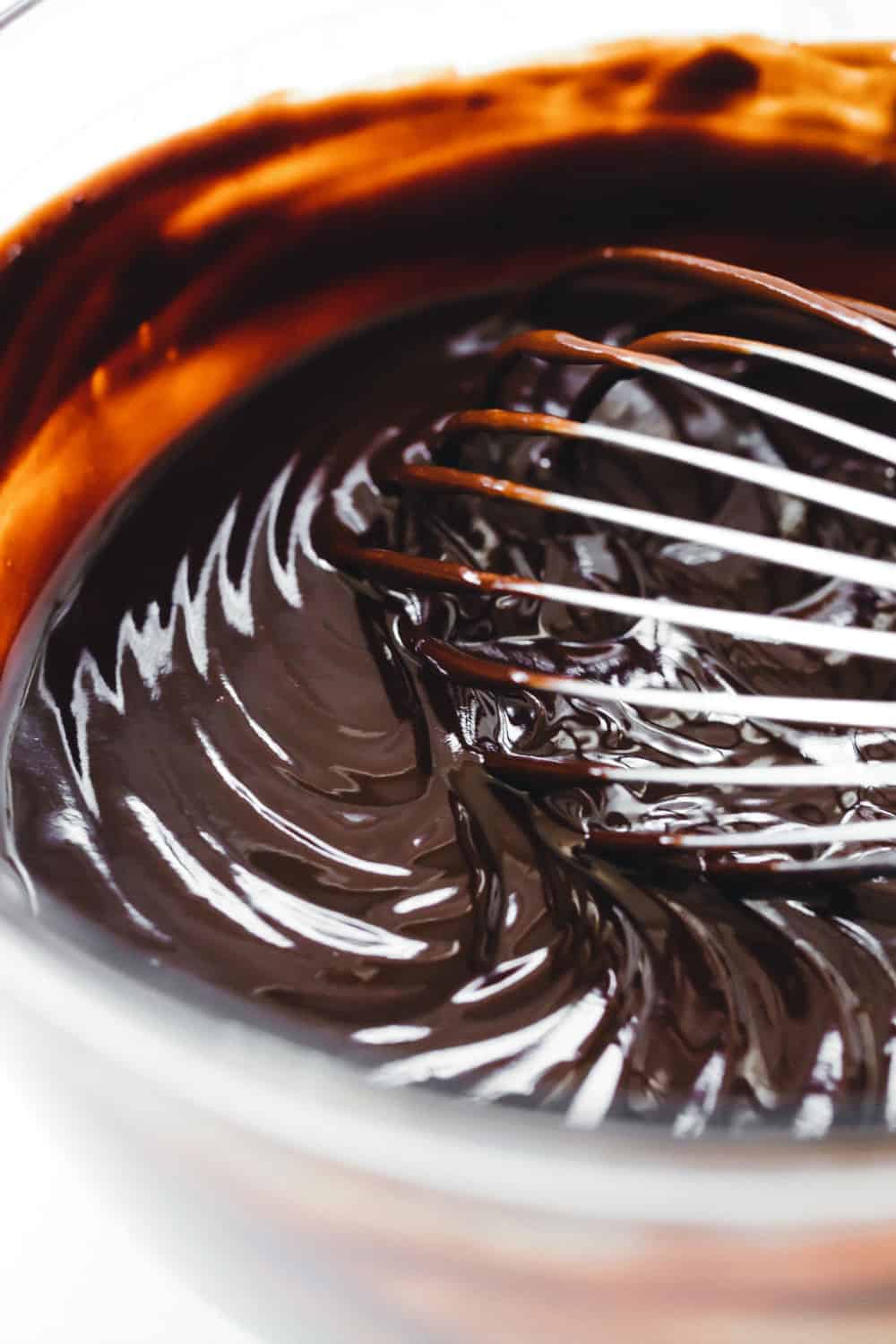 WHAT DO YOU NEED TO MAKE HOMEMADE TRUFFLES?
To make my easy truffle recipe, you will need just a few simple ingredients and tools.
Ingredients needed to make homemade truffles include high quality chocolate (such as Scharffen Berger or Guittard), cream, butter, and any optional flavorings. We'll talk about flavorings in a moment.
Tools you'll need include a small scoop (about two teaspoons or a melon baller), a shallow casserole dish, plastic wrap, miniature foil or paper liners (optional), and a double boiler.
Don't have a double boiler? Simply place a heat-safe bowl over a pan of barely simmering water, making sure the bowl is NOT touching the water. Voila! You now have a double boiler!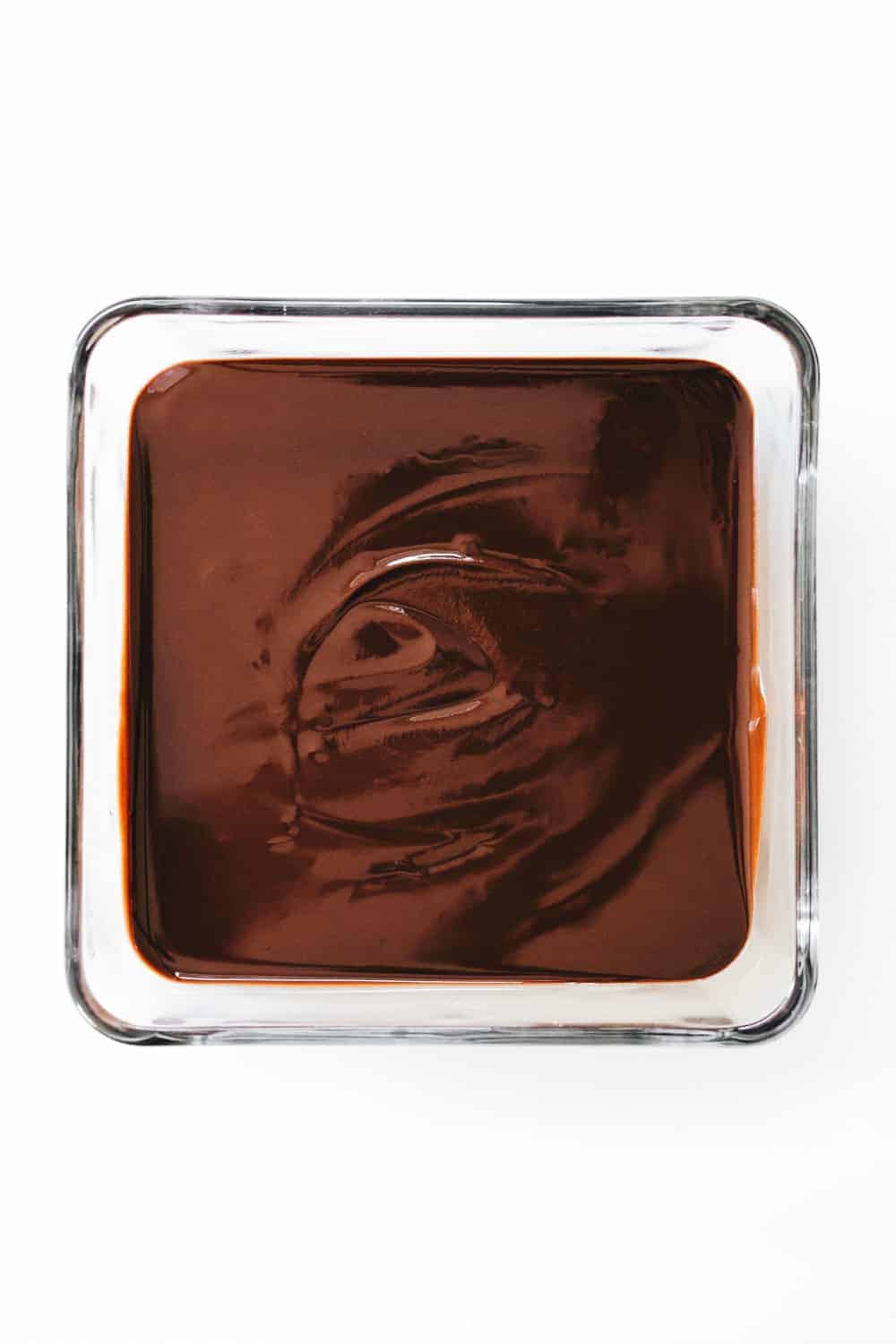 HOW TO MAKE TRUFFLES
My easy truffle recipe is so simple to make, you won't believe you didn't try making homemade truffles sooner.
Start by making the ganache. Melt the chocolate, butter and cream in your double boiler, then remove from the heat and add in your desired flavorings.
From here, allow the ganache to cool until it is solid enough to scoop out with the melon baller and roll into balls. Dip or roll the ganache balls in your desired coating to finish your easy truffles.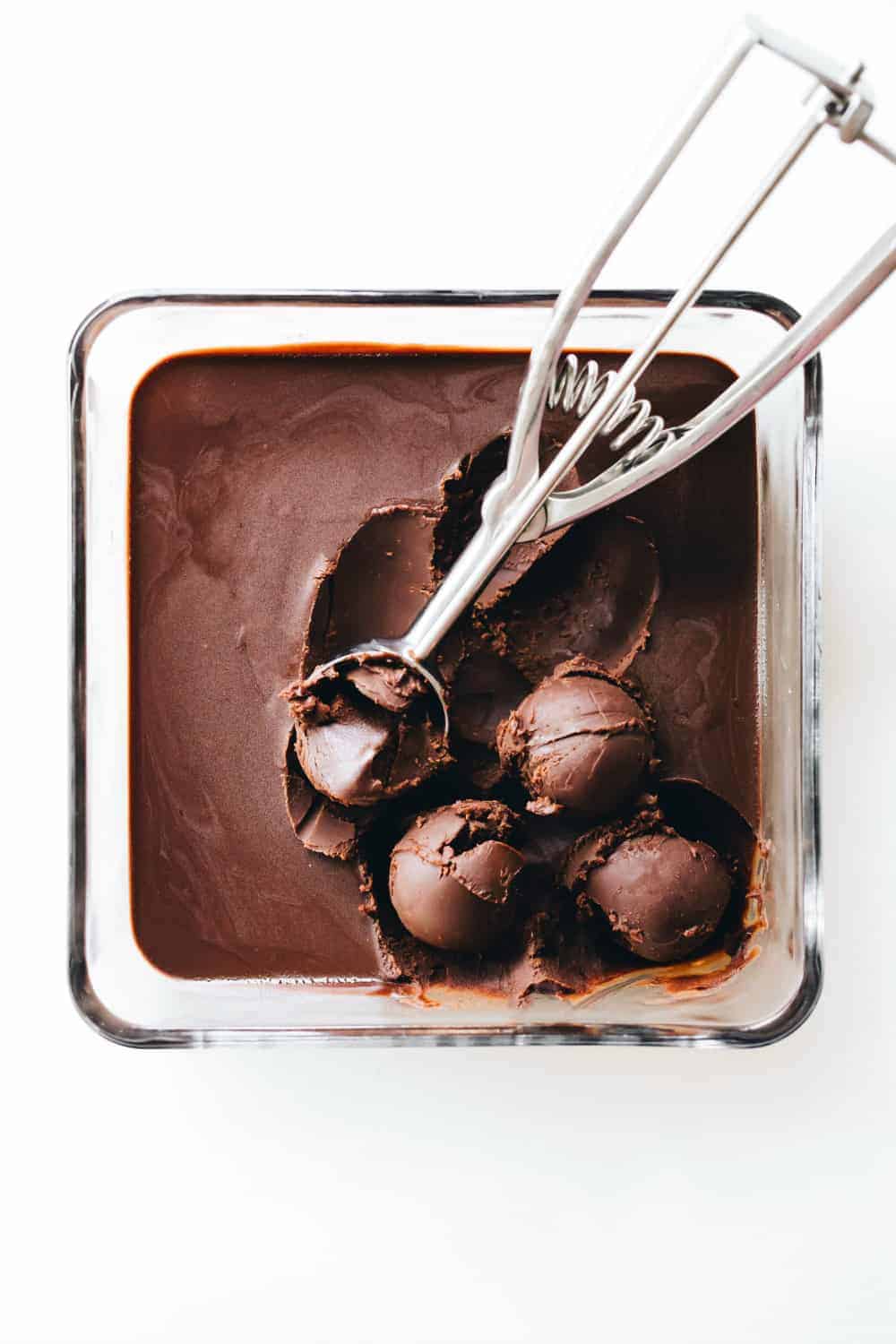 HOW TO FLAVOR HOMEMADE TRUFFLES
You can infuse your homemade truffles with a variety of ingredients like espresso, and spirits such as liqueurs.
The key is letting your ganache sit at room temperature for about a half hour before stirring in any type of alcohol. You want to maintain that boozy goodness, not burn it off.
Some liqueurs that work well in homemade truffles are Grand Marnier for an orange flavor, Fraise des Bois or Chambord for raspberry flavor, or Kahlua. But, truly you can use whatever type of alcohol that floats your boat, even beer!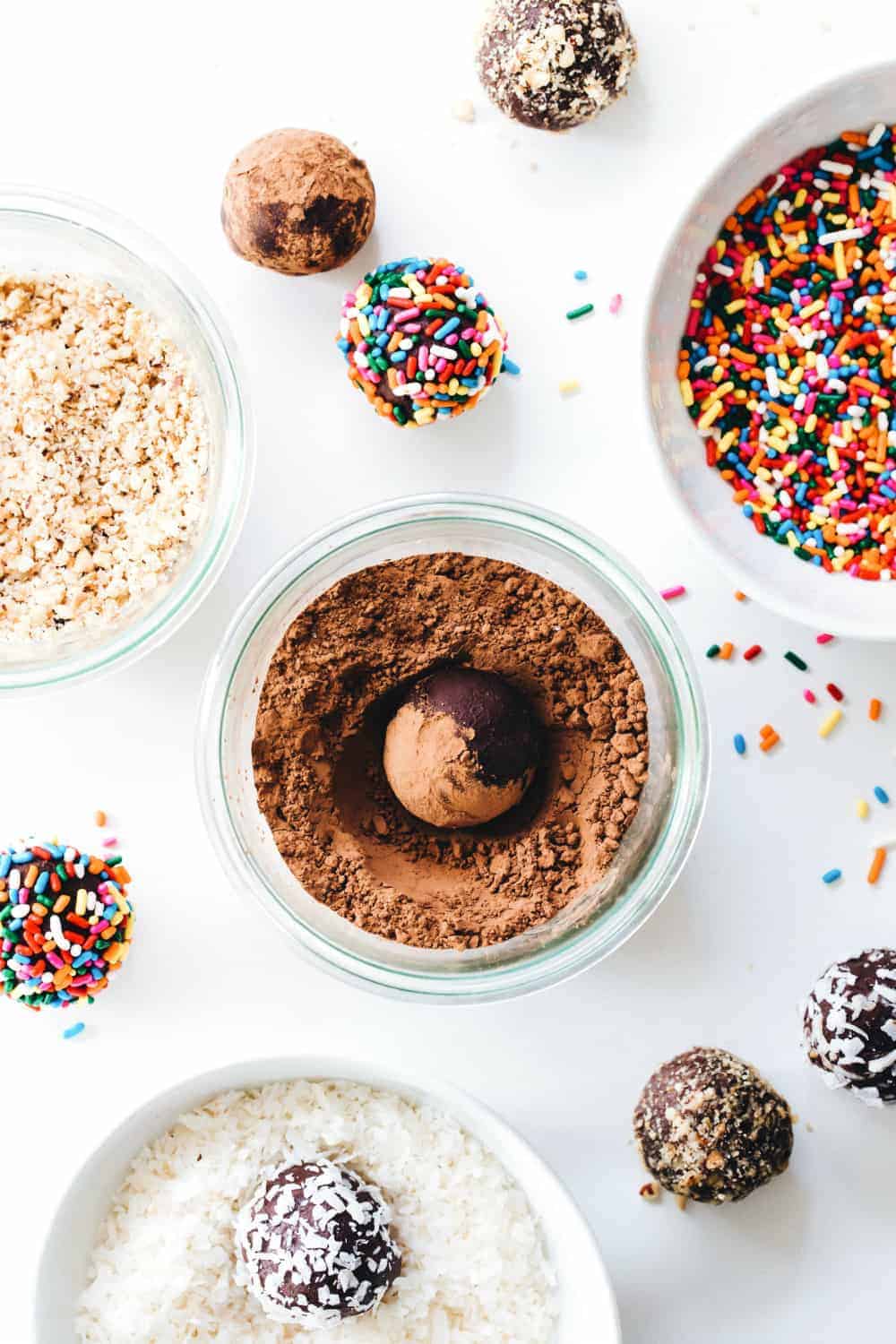 FINISHING TOUCHES FOR HOMEMADE TRUFFLES
Once you have rolled your truffles, you can finish them in a variety of ways. I love to simply roll them in cocoa powder.
If I use bittersweet chocolate, I'll roll the truffles in sweetened cocoa powder. You can also roll them in nuts, sprinkles, cookie crumbs or dip them in tempered chocolate.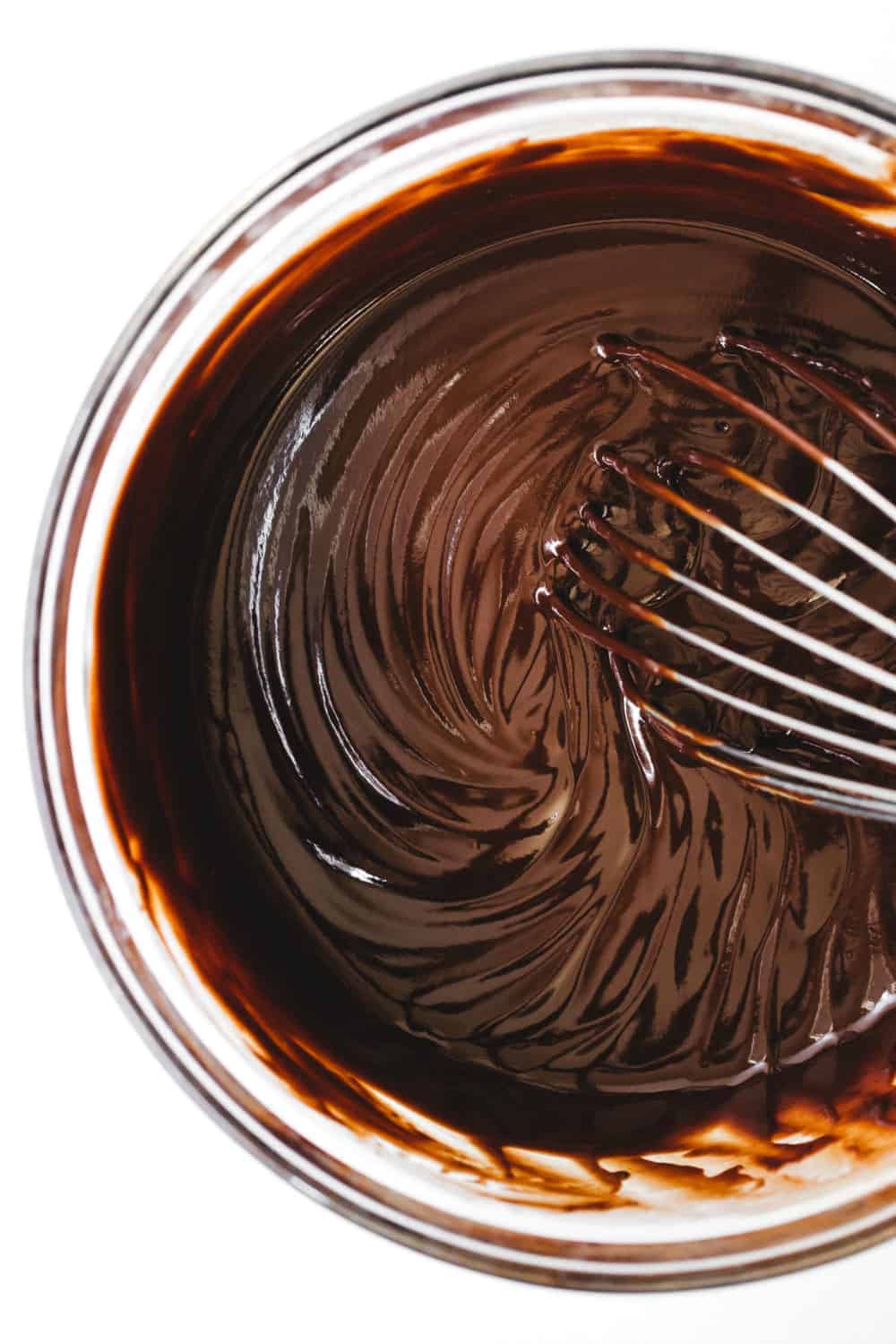 BEST WAY TO DIP TRUFFLES IN CHOCOLATE
Admittedly, covering truffles in chocolate can be pretty messy. Luckily for you, I've tried out a few different methods to figure out the best way to dip truffles in chocolate!
If you want to finish off your easy truffle recipe with tempered chocolate, place the ganache balls on a fork. Then use a spoon to pour the tempered chocolate over the ganache and let the excess drip off before placing the truffles back on the parchment paper.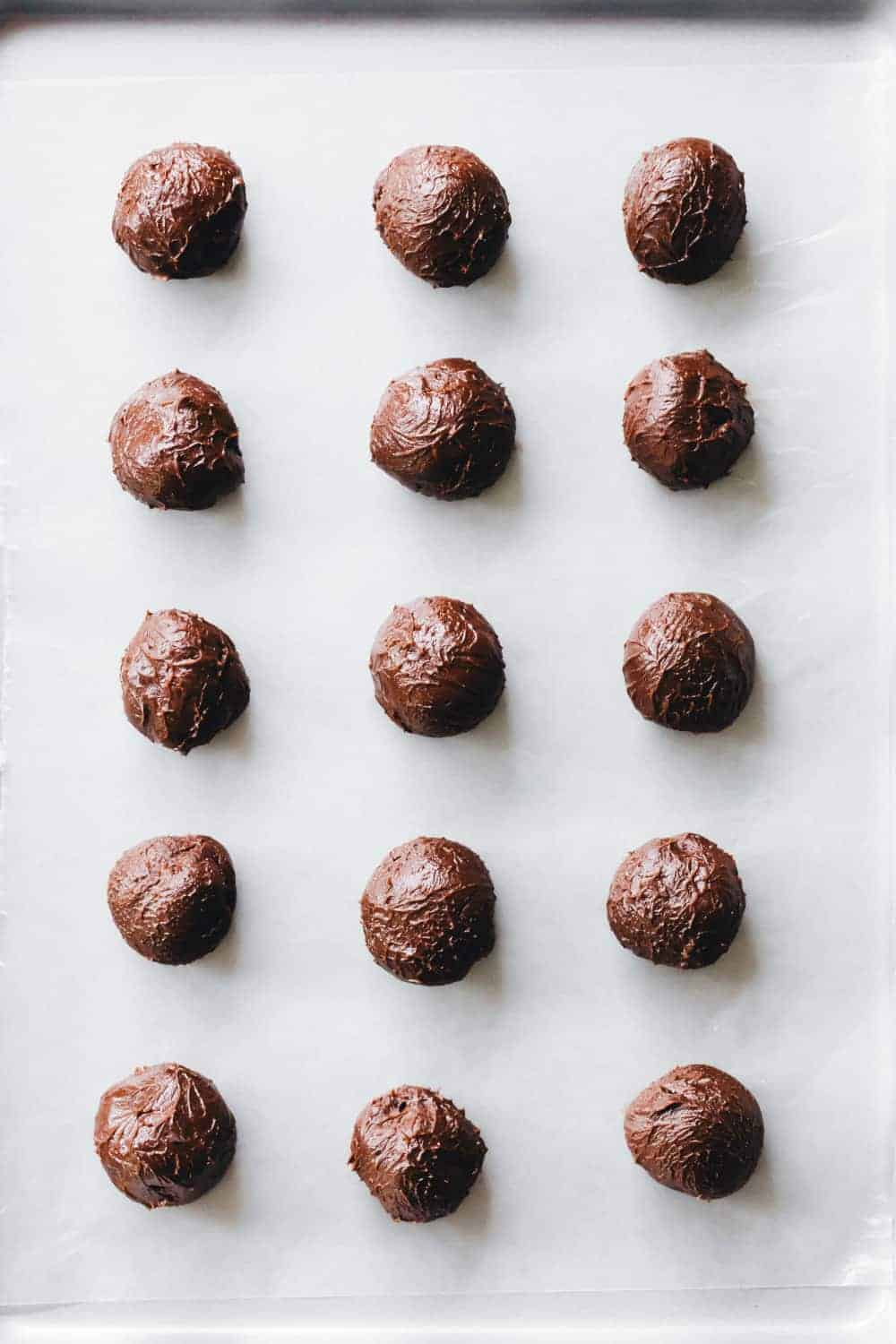 CHALLENGES AND TROUBLESHOOTING WHEN MAKING TRUFFLES
Broken Ganache: If your ganache breaks, you'll know right away, it will look curdled due to the fat and liquid separating. Don't toss it! Simply heat a couple tablespoons more cream and stir it in little by little until the ganache comes back together.
Hard Ganache: If you refrigerated your ganache for too long, it will become too hard to scoop. Simply set it out at room temperature until it becomes pliable enough to work with.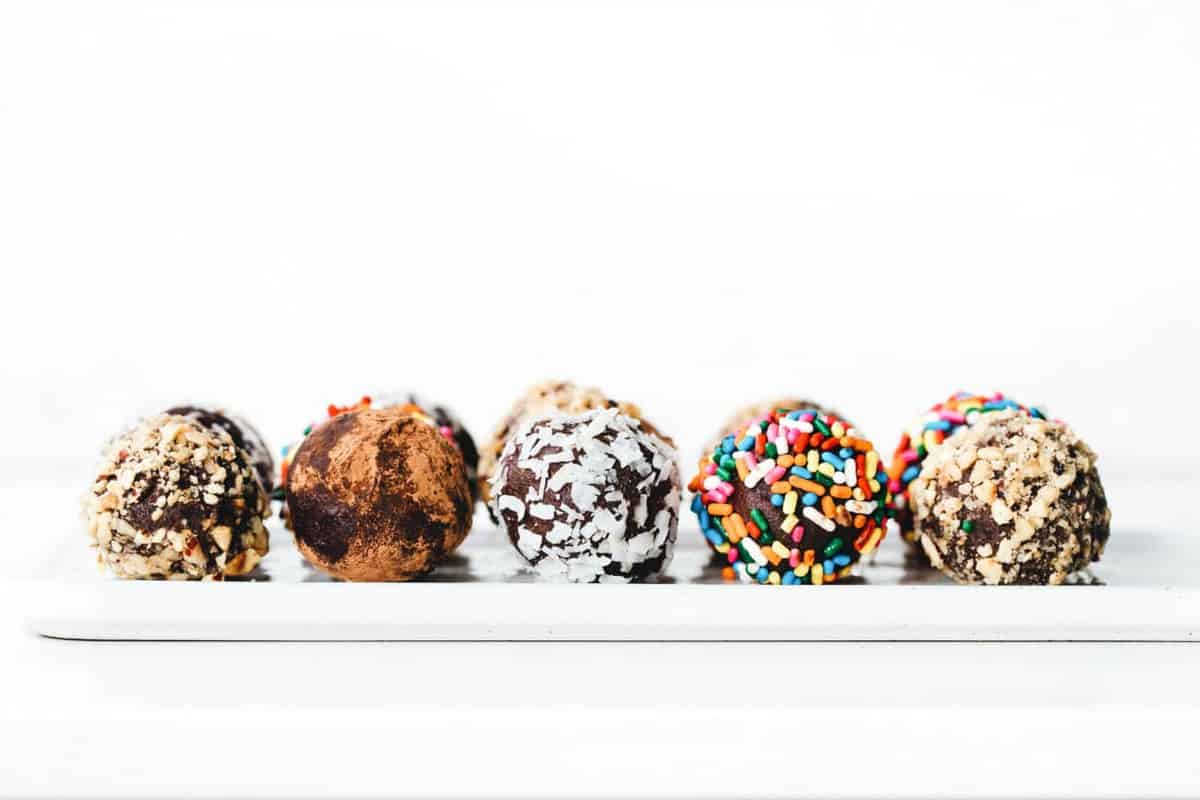 Infusions: If you are infusing truffles with spirits of any sort, be sure to let the chocolate cool enough so the heat does not burn off the alcohol. A good measure of readiness is to place a small dab of chocolate on your lips; if it's warm and not hot, the truffle mixture is ready to be infused.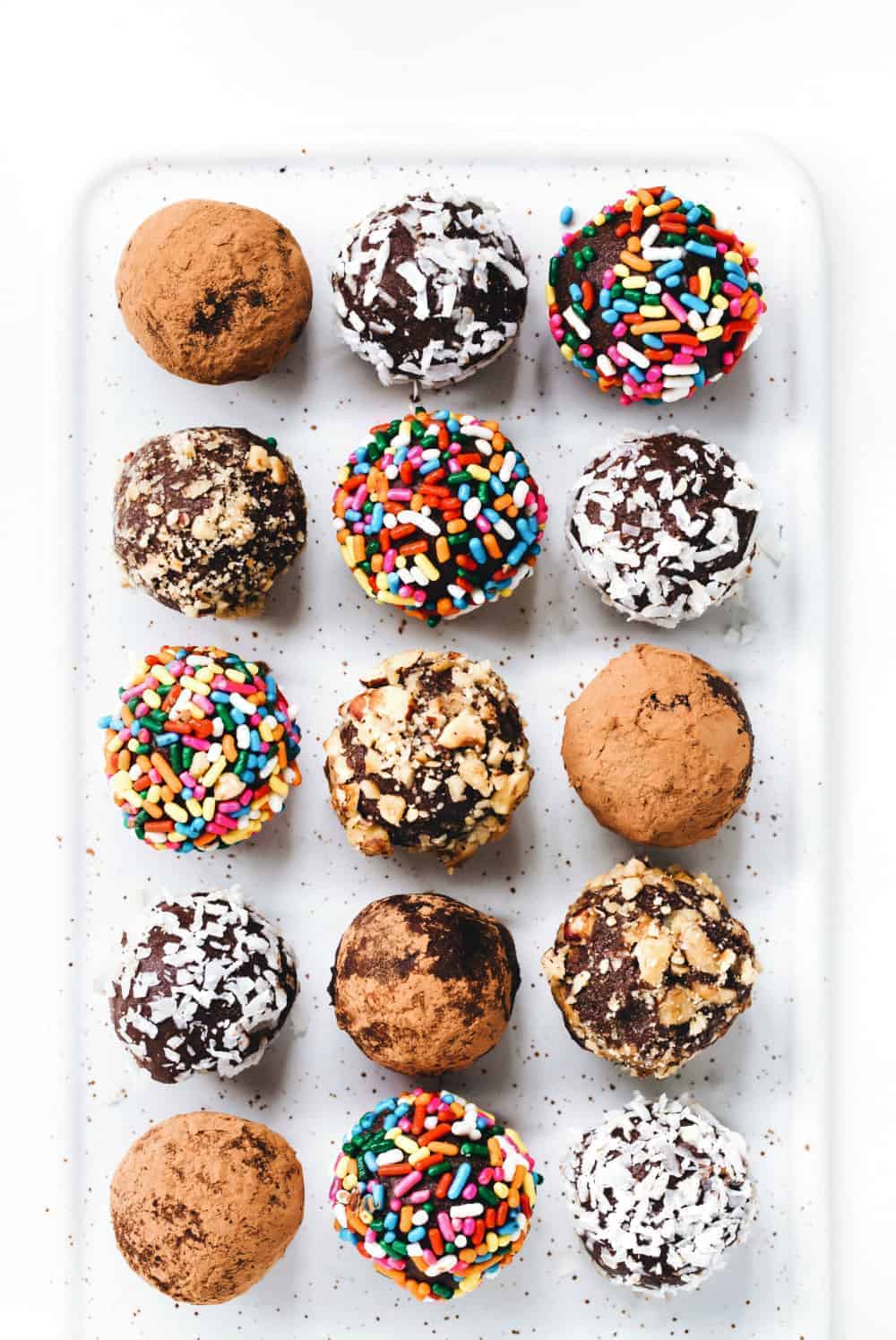 LOOKING FOR MORE HOMEMADE TRUFFLE INSPIRATION?
I have changed up my easy truffle recipe in a lot of ways over the years. Make sure to check out my Dark Chocolate Toffee Truffles, Nutella Truffles, S'mores Truffles, Peppermint Truffles from Food for My Family, or Chocolate Frangelico Truffles from Bakers Royale.