White Chocolate Tiramisu Pudding Cups come together in minutes for a delicious and simple dessert. They're perfect for holiday parties, or a Wednesday night.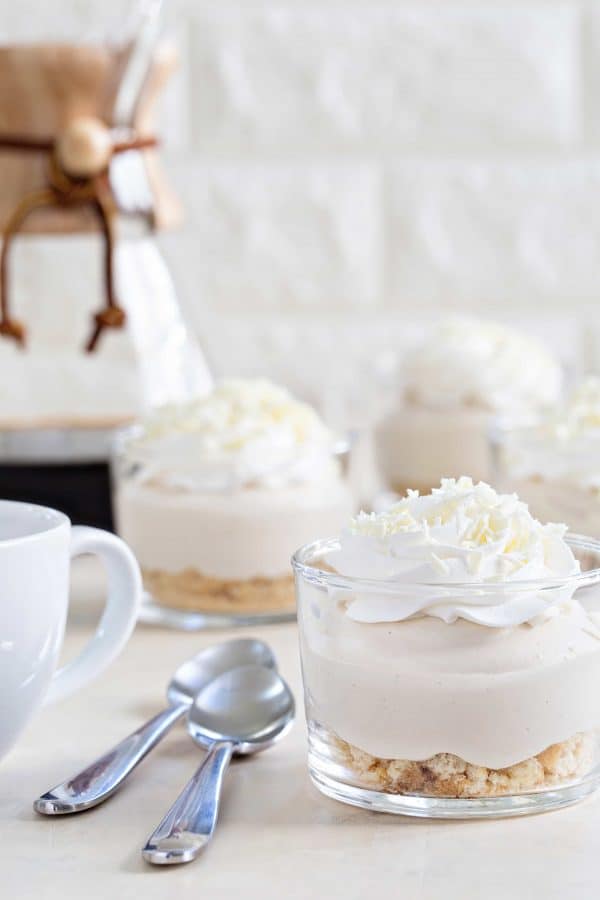 This post is sponsored by Godiva Instant Pudding Mix. All opinions are my own. Thank you for continuing to support the brands that make My Baking Addiction possible.
I have been in love with Tiramisu since the first time I tried it in high school at a family-style Italian restaurant. The whole family headed there for one of my teen birthdays.
Even though I don't remember which birthday we were celebrating, I definitely remember my very first bite of the enormous Tiramisu that we ordered to share.
Since that day, you can pretty much guarantee that if a restaurant has Tiramisu on the menu, I'm more than likely ordering it. Unless, of course, they also have cheesecake or creme brulee, then it's a kind of a toss-up.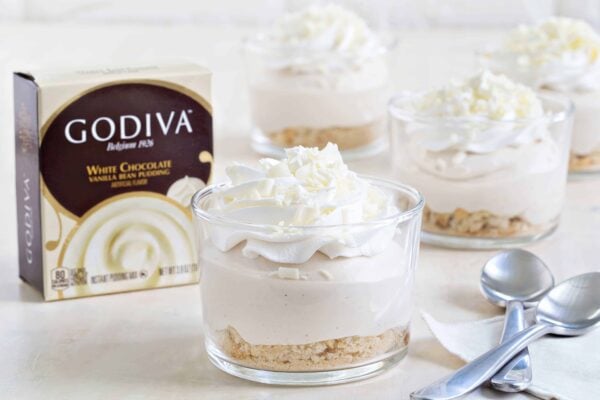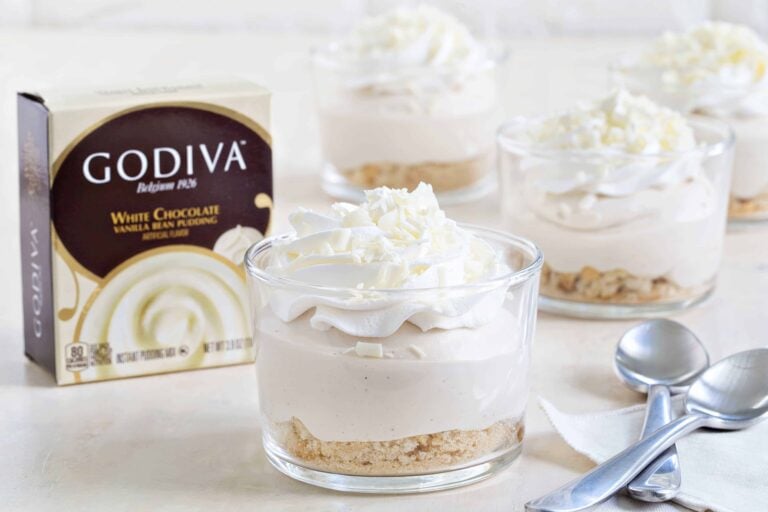 Traditional Tiramisu isn't necessarily difficult to make, it's just a little time consuming, so it's not something that I make on a regular basis. But I am known to whip up a pretty delicious one for special occasions.
That's why I'm super excited to share this recipe with you. These White Chocolate Tiramisu Pudding Cups incorporate everything I love about traditional Tiramisu – mascarpone cheese, coffee, and of course – lady fingers.
However, these little cups comes together in minutes thanks to Godiva Instant Pudding Mix. Yes, you read that correctly, Godiva makes pudding mixes, and they are seriously incredible.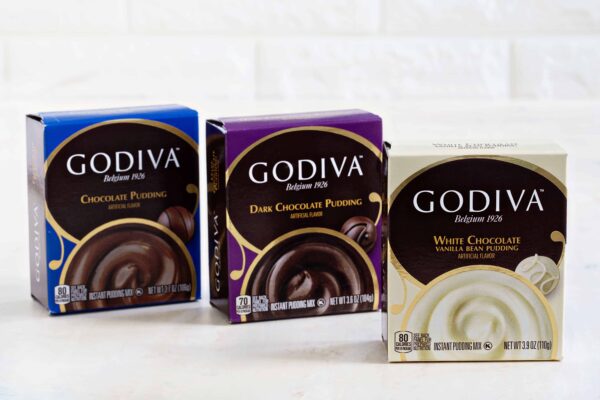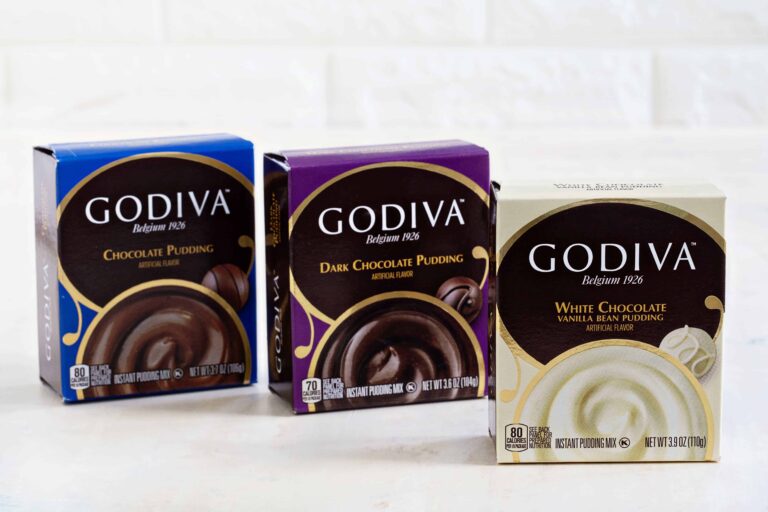 I chose to use the White Chocolate Vanilla Bean Pudding in these White Chocolate Tiramisu Pudding Cups, but they also have a variety of other indulgent flavors. The dark chocolate is our personal favorite.
All of the pudding flavors are rich, super creamy and full of the high-end, luxurious flavor that you would expect from Godiva and it's ready to devour in five minutes. That'll satisfy any craving!
I couldn't be more pleased with how these mini desserts turned out. They're ideal for a dinner party dessert.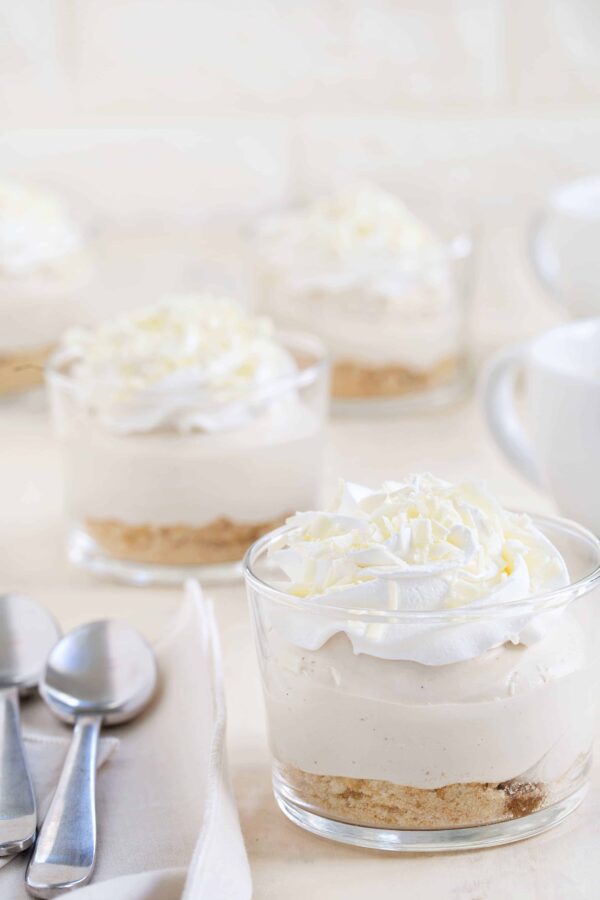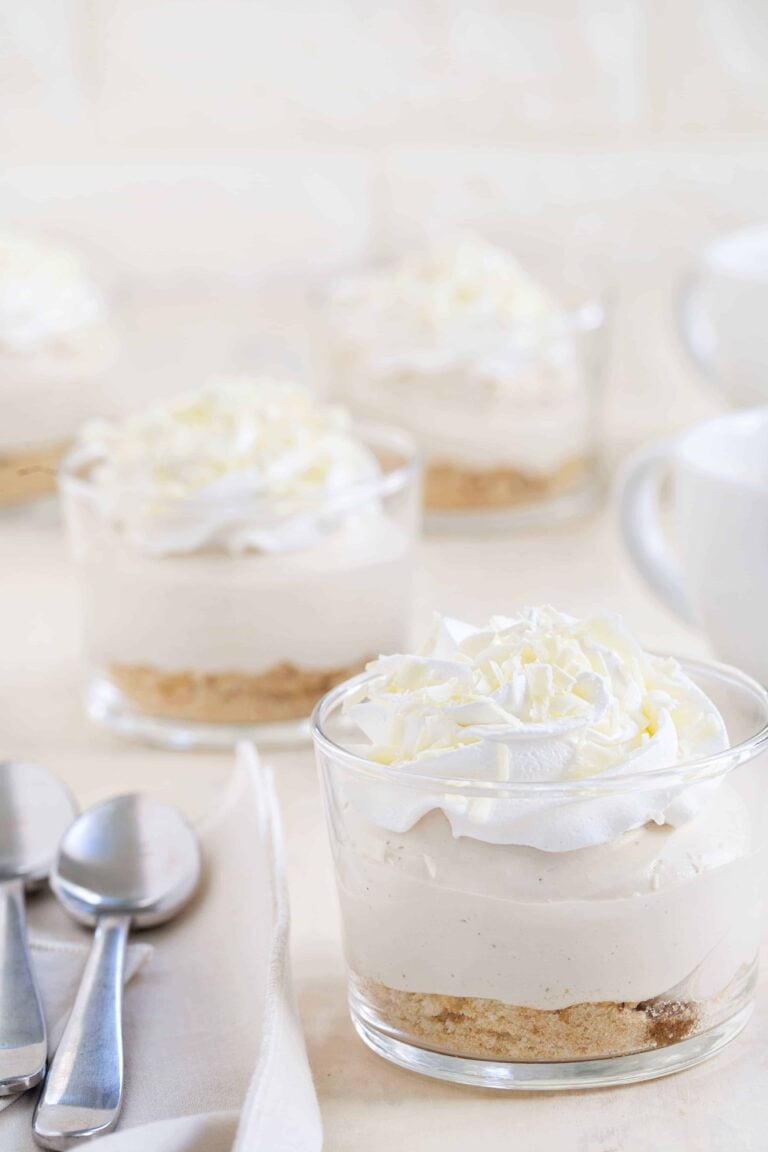 I love that you can whip them up in the morning, toss them in the refrigerator to give the flavors a chance to develop and dessert is on the table with less than 10 minutes of prep! I mean, it seriously can't get easier!
With a smooth coffee flavor underlying each delicious bite, it's an elegant and grown up dessert that will have your guests smiling. I don't know about you, but I love it when my random Tuesday nights gets a little tastier.
Even if you're still in yoga pants (I know I am!), these sweet White Chocolate Tiramisu Pudding Cups will have you feeling like a put-together grown up that has dinner in courses. Fancy!