Eclair Cake is one of the easiest no-bake desserts of all-time. Graham crackers layered with a vanilla filling and chocolate frosting is reminiscent of an eclair without any of the effort.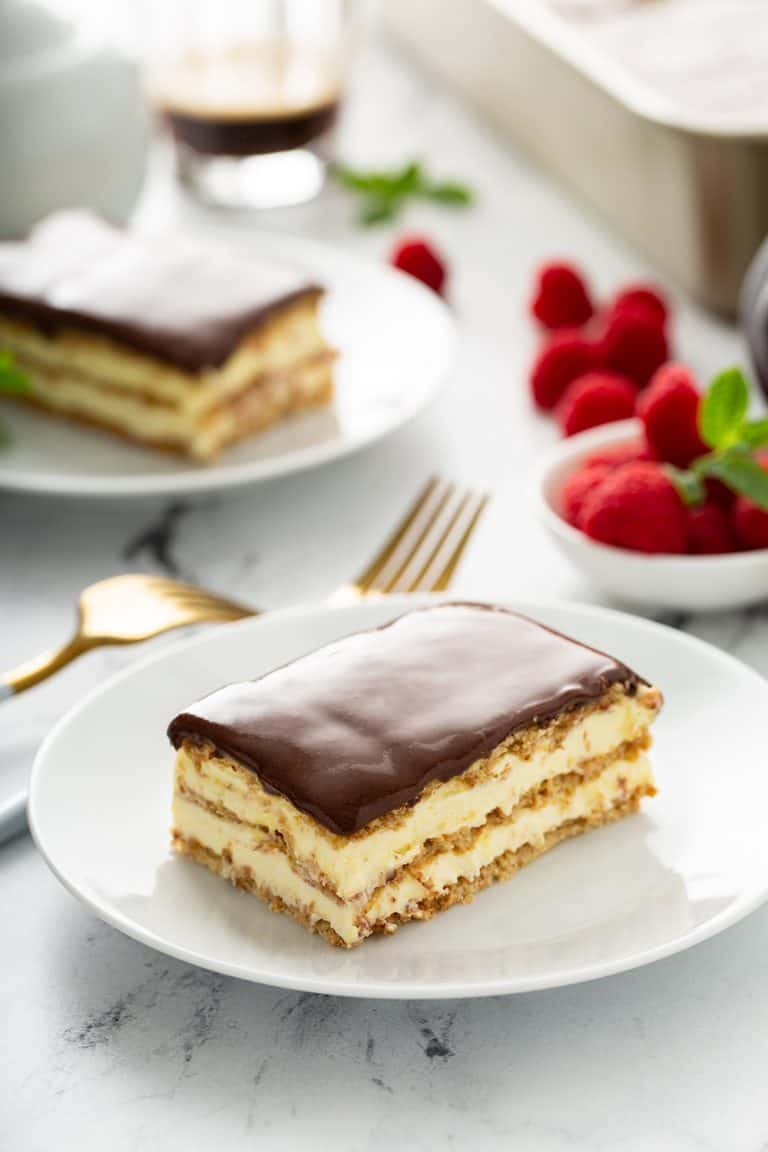 I don't know about you, but lately, I feel like all I do is cook and then clean the kitchen. Only to do the same thing over again 2 – 3 times per day.
Obviously, we're just home now more than ever, so naturally we're cooking AND cleaning so much more.
And since the temps here in Ohio have been crazy hot, I haven't had much desire to crank up the oven, so we've been all about the no-bake desserts over here just like this delicious Eclair Cake.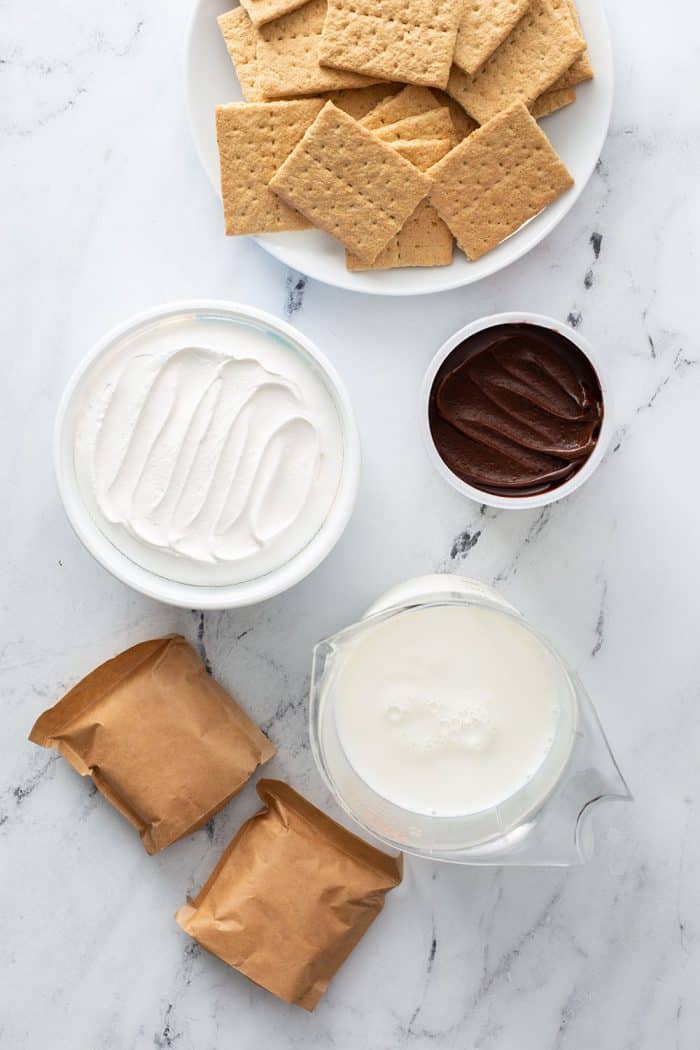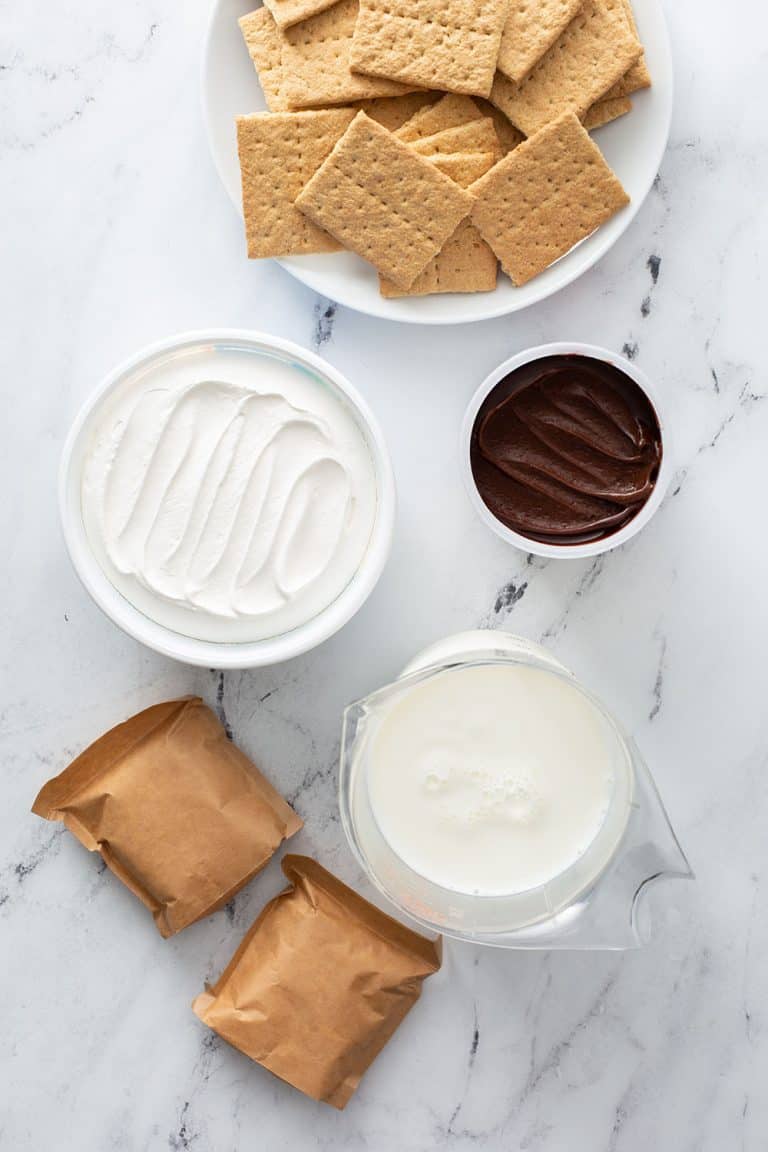 WHAT IS ECLAIR CAKE?
When I shared my Glazed Donut Muffins with you, I admitted that I'm not the world's biggest fan of donuts.
What I failed to mention at that time, though, is that there is one big exception to this rule: Eclairs.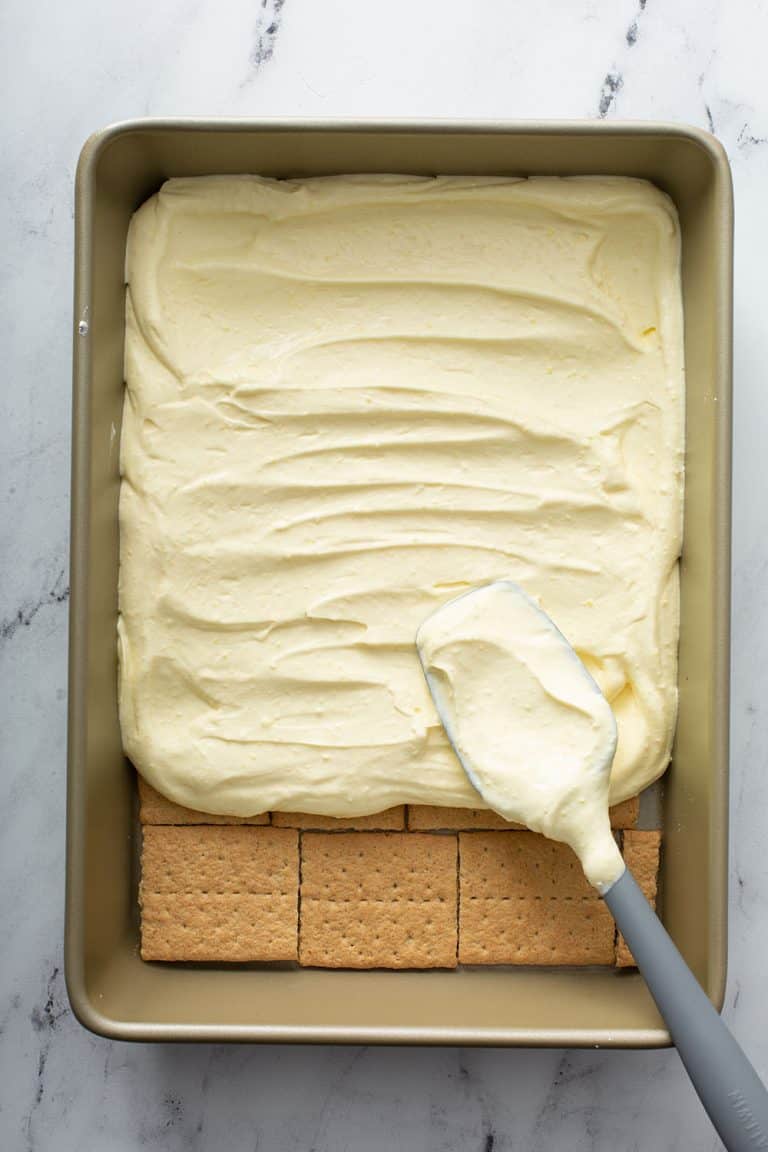 There is just something about deep-fried dough with oozing vanilla pastry cream and chocolate frosting that makes me smile.
I first sampled a cake version of my ever-so-beloved eclairs years ago at a work-related potluck lunch. The words "eclair cake" perked up my ears. I had never heard of such a thing before.
Turns out, it's a layered no-bake dessert that combines all of the flavors of a classic eclair. Once the dessert sets in the refrigerator for several hours, it can be cut into slices like a cake.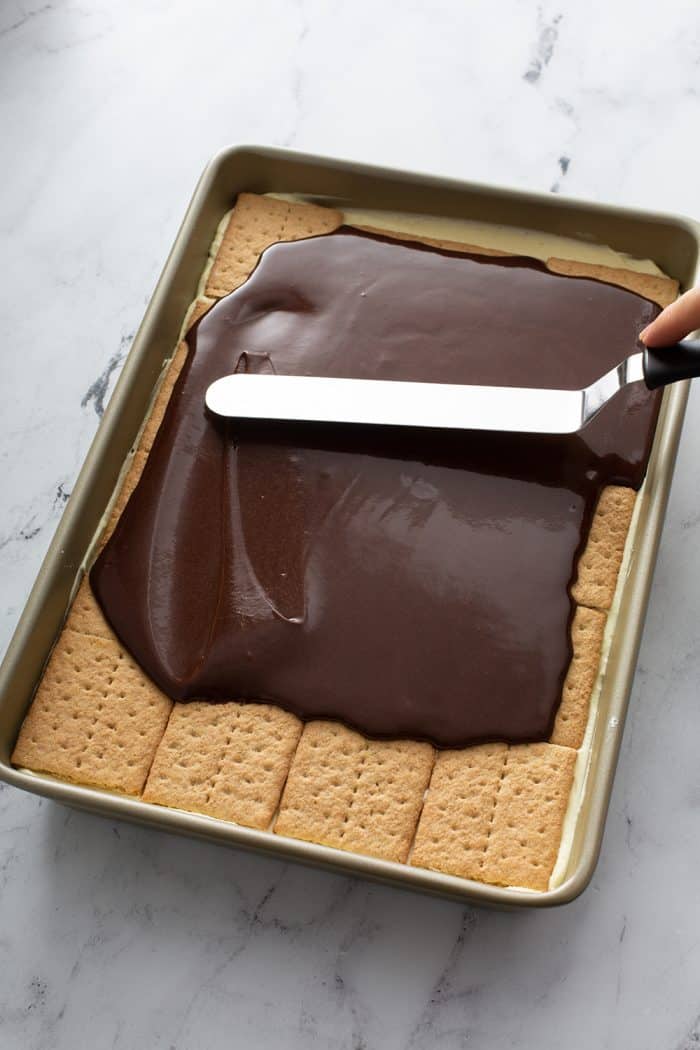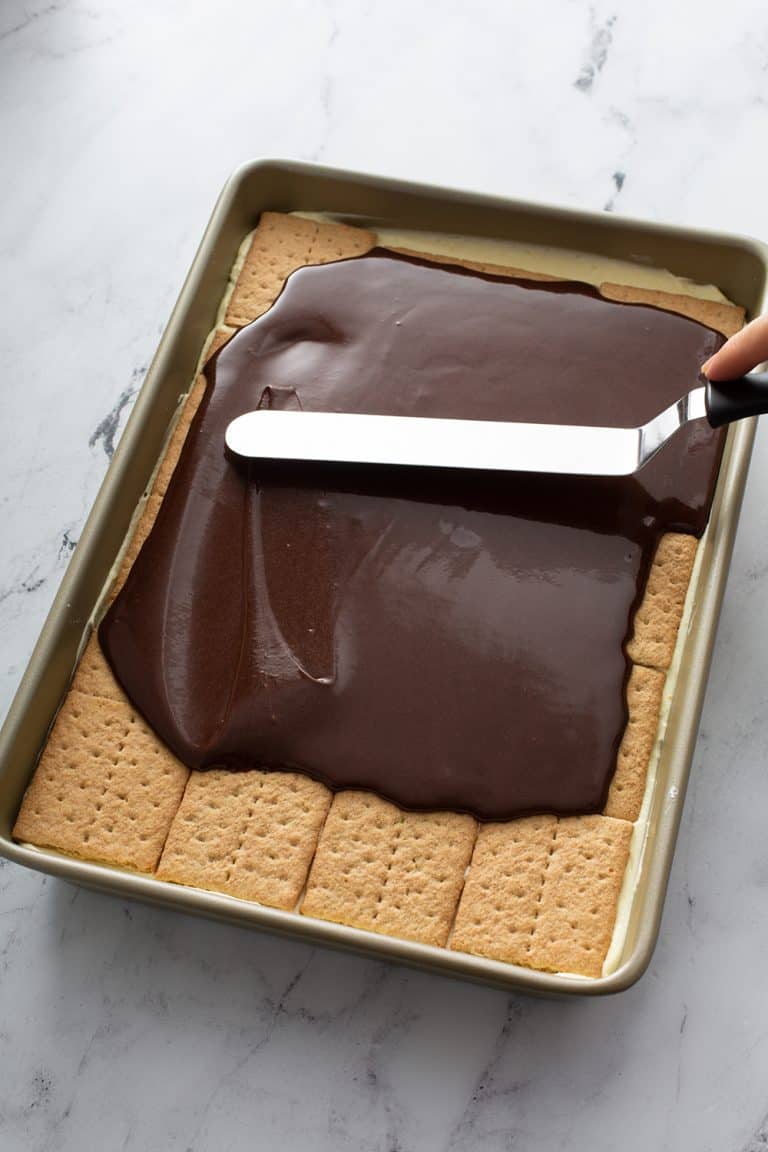 This recipe makes enough Eclair Cake for a crowd, which is probably why I first had it at a potluck. It's perfect for those types of gatherings!
But even if you aren't attending a potluck or barbeque any time soon, this would be the perfect dessert to make and deliver to a friend or neighbor. It will be guaranteed to put a smile on their face!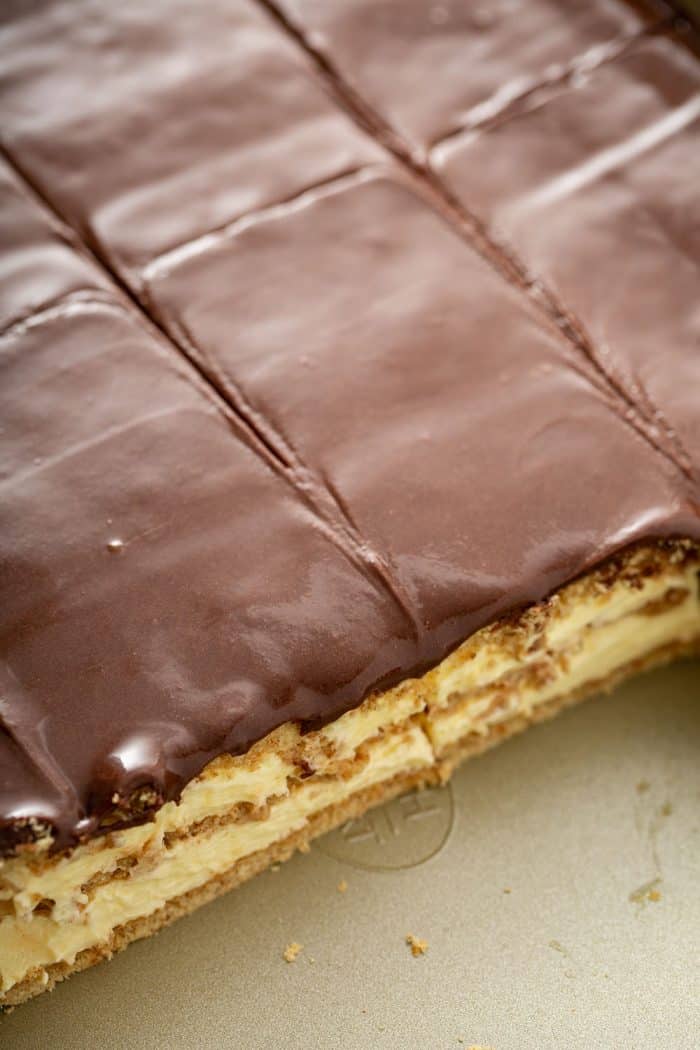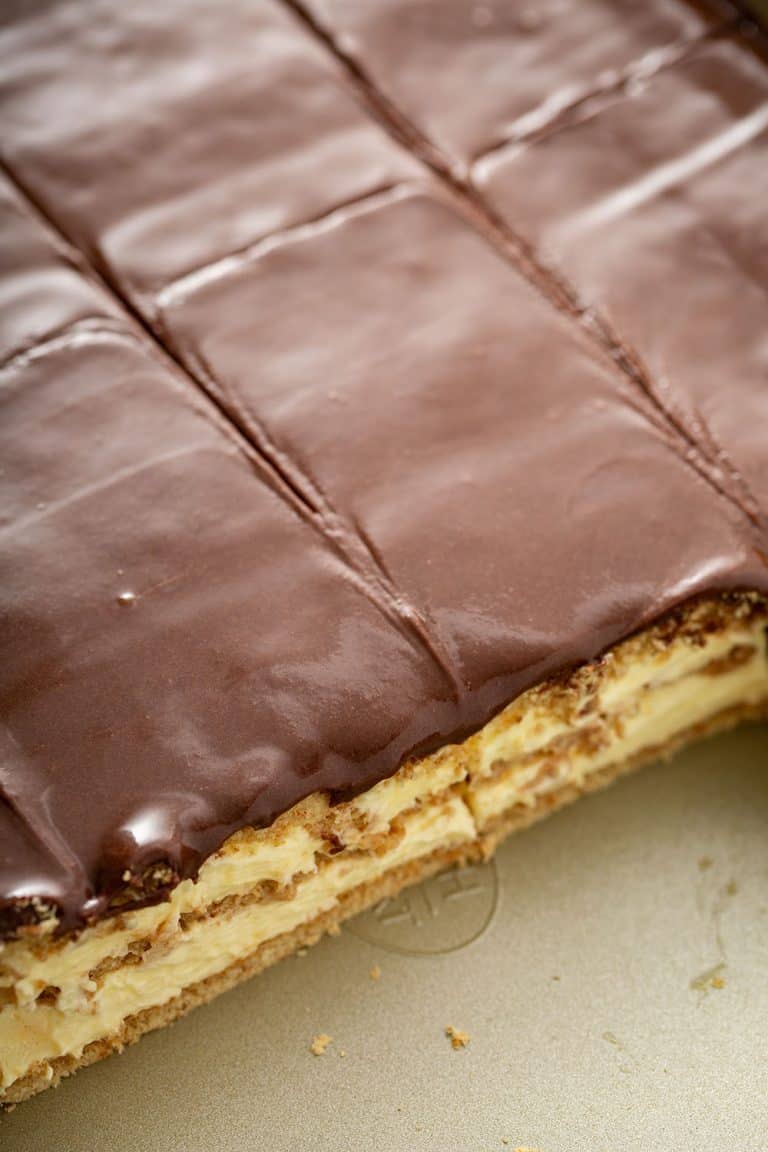 HOW TO MAKE ECLAIR CAKE
Of course as soon as I tasted the Eclair Cake at that potluck, I had to ask for the recipe.
I was shocked to learn how truly simple this cake is to assemble, not to mention the handful of ingredients that led up to one tasty, crowd pleasing cake.
Much like my Easy Peach Cobbler, this recipe is so easy that I'm almost embarrassed to share it with you. It is the type of recipe that is perfect for someone just starting out in the kitchen, but is still fun to make even if you're a seasoned pro.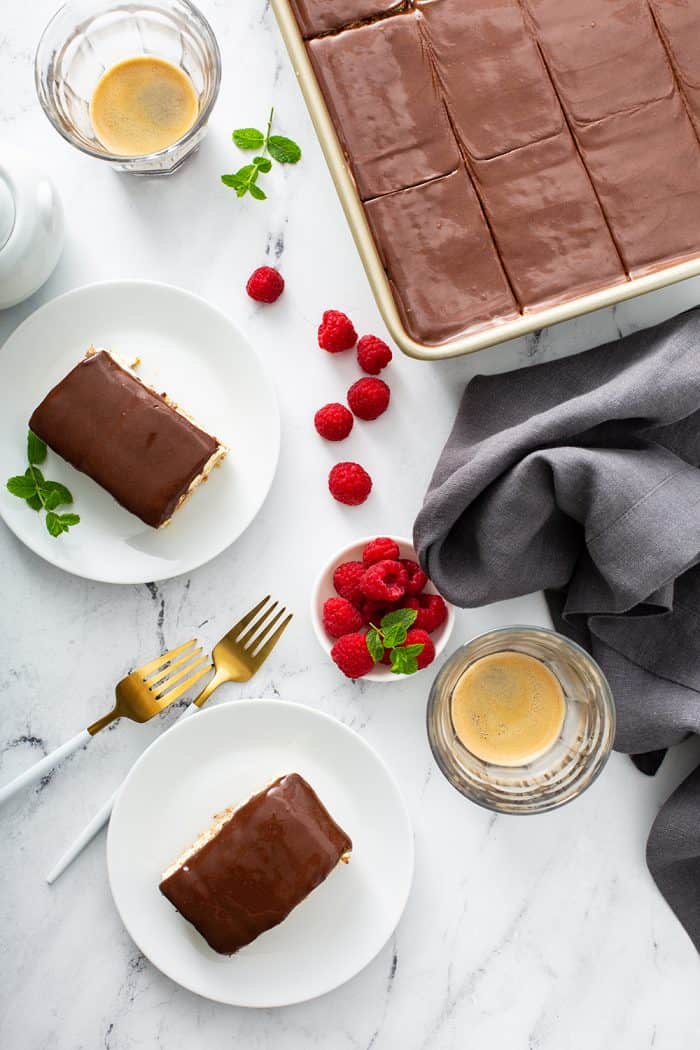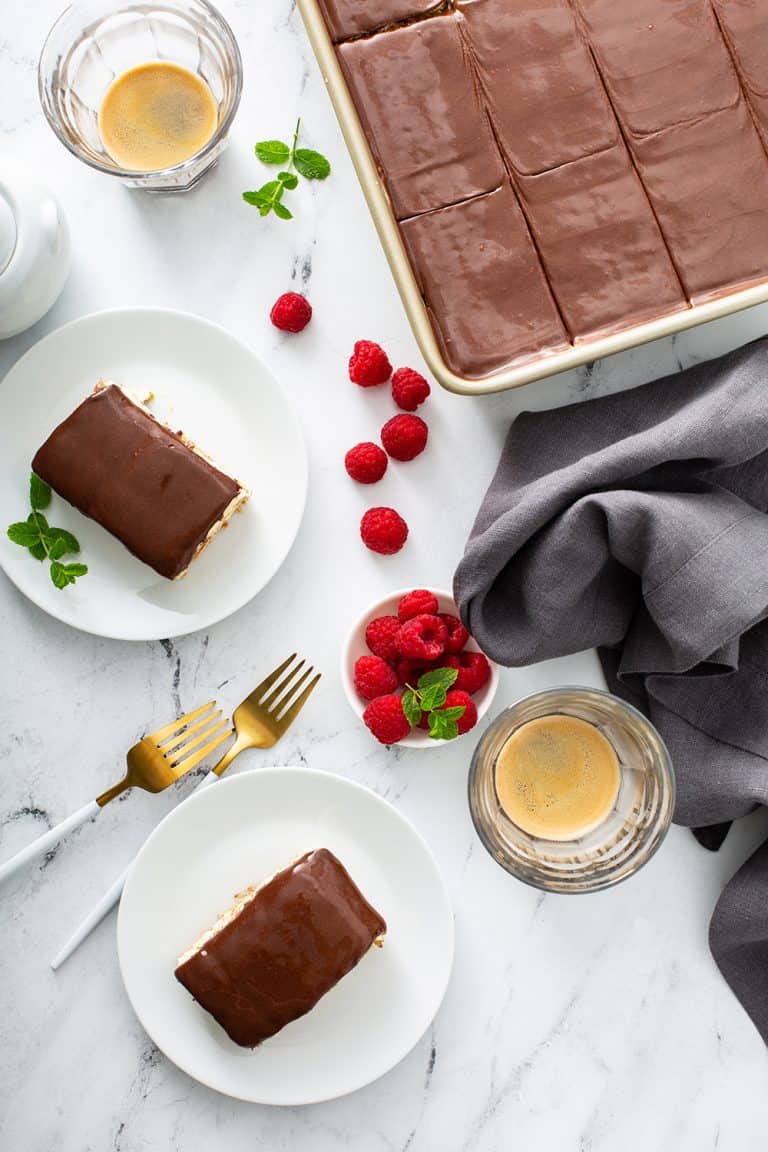 This recipe uses just a handful of ingredients you probably already have in the pantry and fridge:
Instant vanilla pudding mix
Milk
Frozen whipped topping
Graham crackers
Chocolate frosting
To start, mix together the pudding mix, milk, and whipped topping.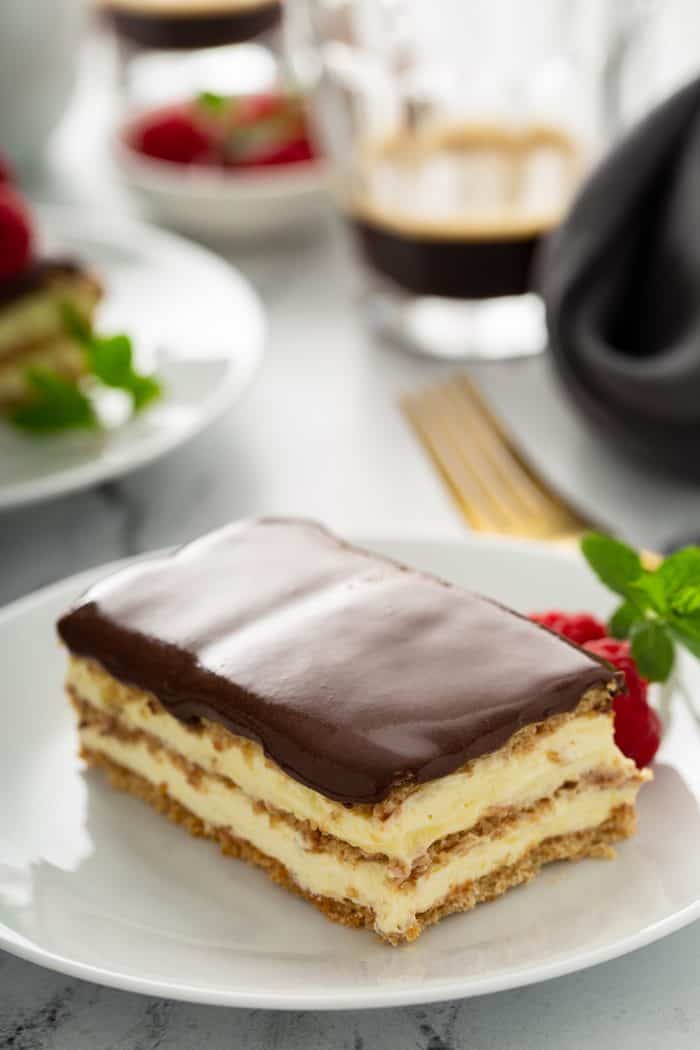 Arrange a single layer of graham crackers in the bottom of a 13×9-inch baking dish. Spread half of the pudding mixture on top, followed by another layer of graham crackers and the rest of the pudding mixture.
Top with a final layer of graham crackers.
Melt the frosting in the microwave for 30 seconds before spreading it on top of the cake. Cover and refrigerate for at least 4 hours before serving.
That's it! A perfect, easy recipe to make with kids or by yourself for a special treat.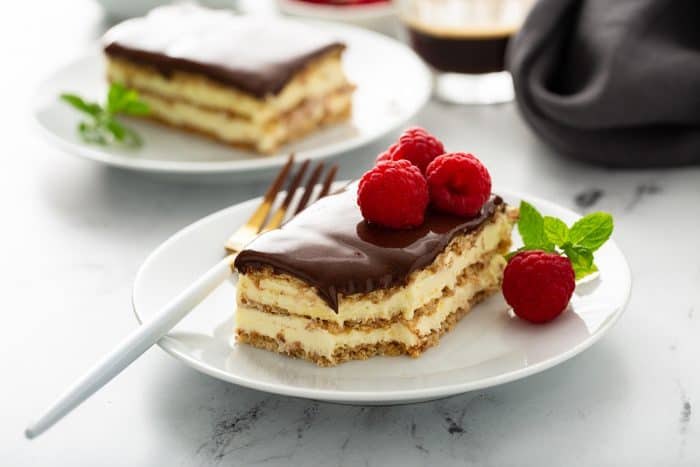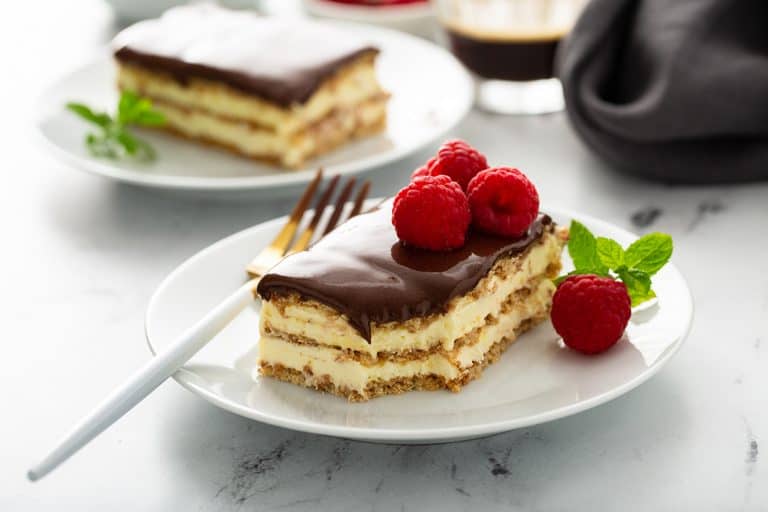 VARIATIONS ON THIS RECIPE
Of course the classic Eclair Cake is made with regular graham crackers, vanilla pudding mix and chocolate frosting because those are the flavors of a classic eclair.
But you could use this recipe to create endless flavor variations on this cake!
Try it with chocolate graham crackers, chocolate pudding mix and vanilla frosting.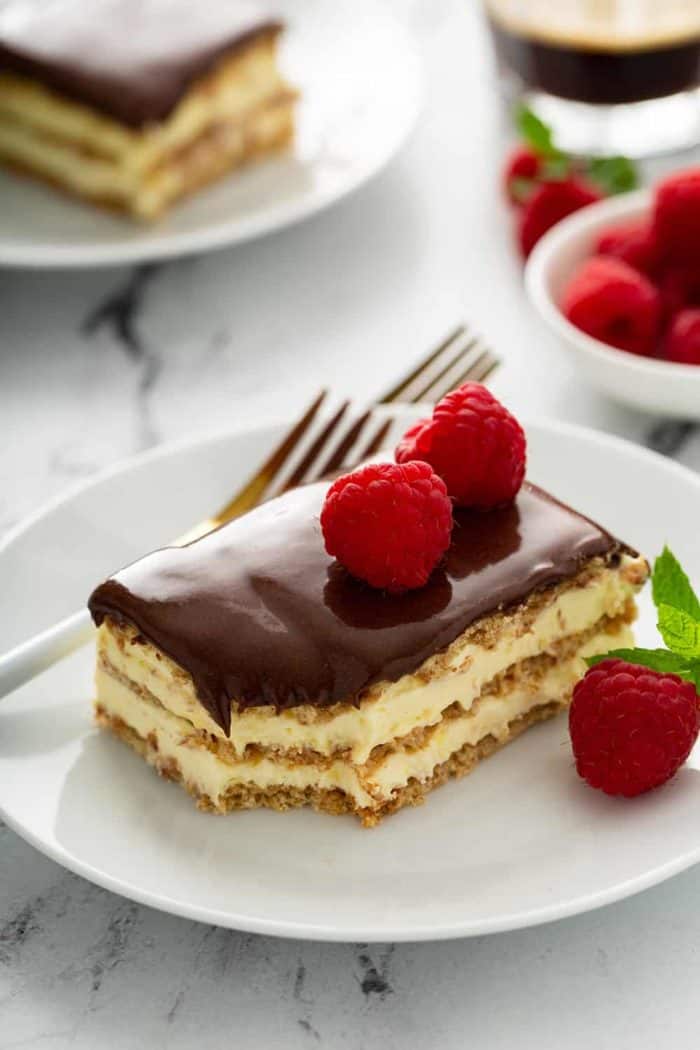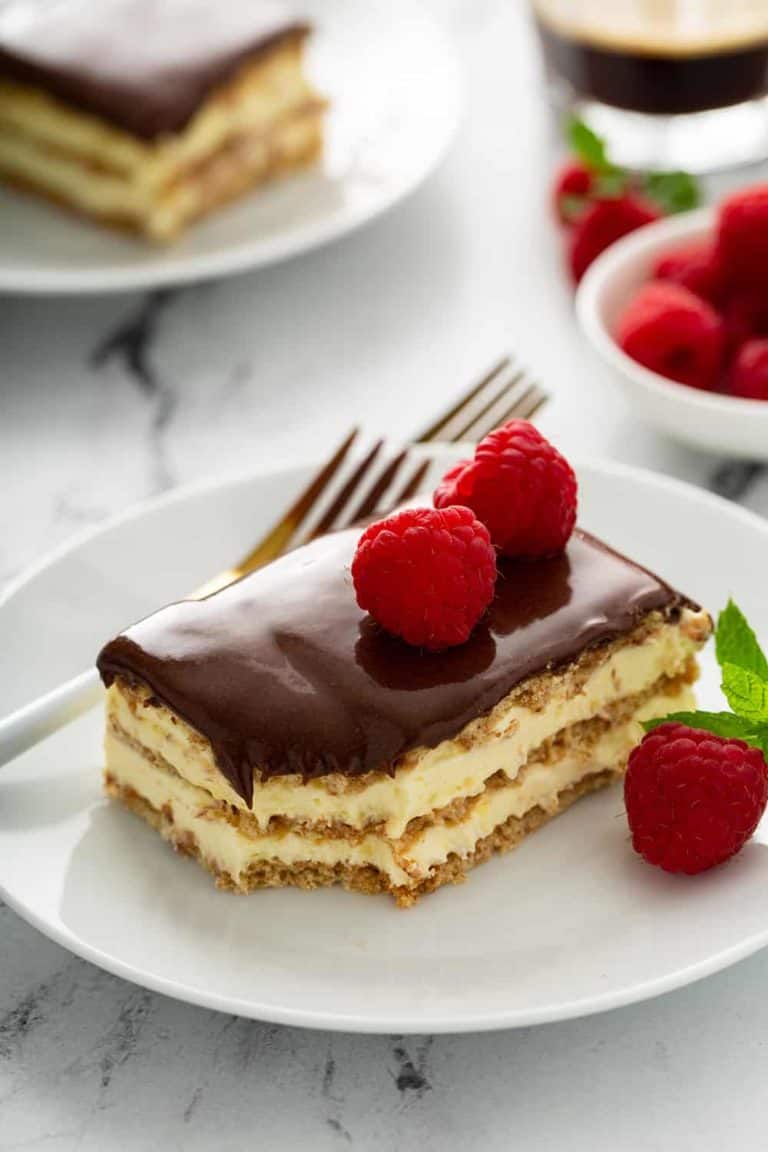 Use cinnamon graham crackers with cheesecake pudding mix or white chocolate pudding mix and chocolate frosting.
Pair classic graham crackers with lemon pudding mix and vanilla frosting.
Try chocolate graham crackers with pistachio pudding mix and chocolate frosting.
Of course the recipe calls for store bought frosting, but you could use homemade frosting if you prefer! Try homemade buttercream frosting or homemade chocolate frosting.
No matter what flavor combo you like best, I bet you'll return to this recipe again and again!